Get to know queer literary icon Adrienne Rich
New bio presents her as vibrant, 3-dimensional human being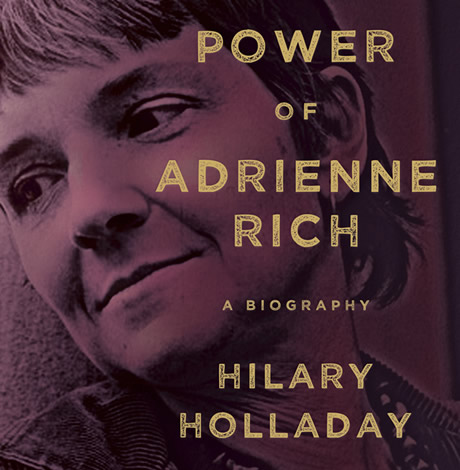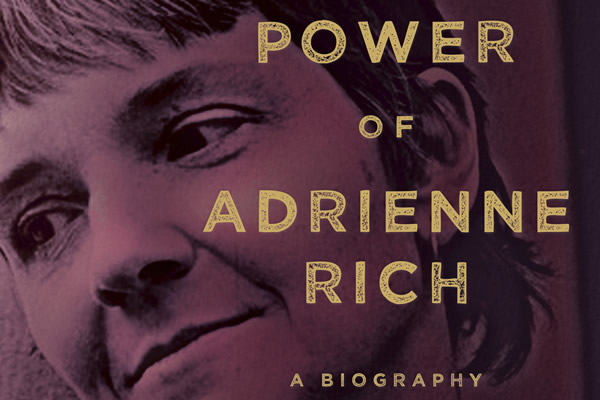 'The Power of Adrienne Rich: A Biography'
By Hilary Holladay
c.2020, Nan A. Talese
$32.50/478 pages
"Poets are the unacknowledged legislators of the world," declared the poet Percy Bysshe Shelley.
Many who love poetry believe this to be true.
Yet, few would argue that poets, apart from queer bards Emily Dickinson or Walt Whitman, are household names.
Except for Adrienne Rich. Rich, the lesbian poet and essayist who lived from 1929 to 2012, was as famous as a rock star. Her death was front page news. A queer icon, Rich was beloved by poetry aficionados and all who worked for justice. (Rich donated $1,000 to Split This Rock, a poetry organization that works for social change.)
"I contain multitudes," Whitman said.
Rich gave Whitman a run for his money. During her life, Rich, born in Baltimore, was many things: a poet, scholar, teacher, married woman, radical feminist and an out lesbian. Baptized and confirmed in the Episcopal Church, Rich later in life discovered her Jewish identity.
Rich's fans ranged from renowned hetero poet Robert Lowell to lesbians and gay men who stood in line to hear her read. Looking into her eyes as Rich signed your book at a reading, you felt as if this distinguished, award–winning poet cared about you.
"The Power of Adrienne Rich" by Hilary Holladay is the first biography of this iconic poet. Writing a bio of an icon is a tall order. How do you present your subject with their talents, heroic qualities and failings without falling into hagiography or smackdown?
Holladay, a biographer, novelist, poet and scholar of modern and contemporary American literature, deftly pulls off this daunting hat trick. With the skill of a novelist, she illuminates Rich's life from her birth in Baltimore in 1929 to her death in Santa Cruz, Calif, in 2012.
From early on, Rich had a life filled with privilege and success. Her father Dr. Arnold Rice Rich was a prominent Johns Hopkins pathologist. From early on, Dr. Rich considered his daughter to be a "baby genius." By age 4, she was playing Mozart on the piano). She wrote a small volume of poems when she was six.
Rich graduated from Radcliffe in 1951. Queer poet W. H. Auden chose her first poetry collection "A Change of World" (published in 1951) to be published in the Yale Younger Poets Series. Soon after receiving this honor, she was awarded a Guggenheim Fellowship and was studying at Oxford.
She taught at universities and colleges — from the City College of New York to Swarthmore and wrote more than 24 poetry collections and six volumes of prose. At the same time, she engaged in political activism. In 1997, Rich refused to accept the National Medal of Arts, the U.S. government's highest award for artists. In her letter declining the award, she deplored the "increasingly brutal impact of racial and economic injustice."
Rich's husband, Alfred Haskell Conrad, killed himself shortly after he and Rich separated. Rich came out as a lesbian in the 1970s. Her poems "Twenty-One Love Poems" were among the first lesbian love poems to be widely read. I'd wager that every lesbian remembers where she was when she read them when they were published in 1978. Later, Rich became a staunch supporter of queer men who had AIDS. Rich and the late writer Michelle Cliff were partners for more than 30 years.
In the midst of her complex and busy life, Rich, who for most of her life had rheumatoid arthritis, endured pain and surgeries.
The many honors Rich received include a MacArthur Foundation "genius" grant in 1994, a National Book Award in 1974 and the National Book Foundation medal for distinguished contribution to American letters in 2005.
Like everyone, Rich had her quirks. She could be imperious. Sometimes Rich drank too much or abruptly dropped friends she'd been close to.
Poetry for Rich "was as close to a religion as anything she would ever know," Holladay writes.
In the "Power of Adrienne Rich," Holladay helps us to know a queer literary icon – not as a god, but as a vibrant, three-dimensional human being. Amen to that!
Leontyne Price book will inspire you to embrace opera
A dazzling hybrid of memoir, prose, quotations, and poetry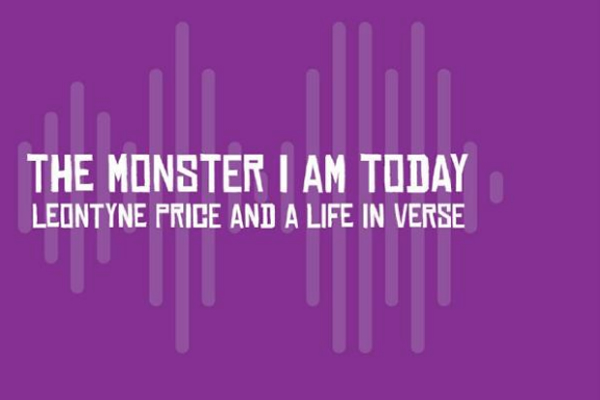 'The Monster I am Today'
By Kevin Simmonds
c.2021, TriQuarterly Books
$20/160 pages
Years ago, my boss, who had the flu, insisted that I use her ticket to hear Pavarotti give a recital at Lincoln Center. I knew nothing about opera, but was thrilled by this opportunity. After the performance, I ended up in a receiving line to meet the famous tenor. When I shook his hand, he put me at ease about my ignorance of opera. "Don't worry," he joked, "I listen to Waylon Jennings."
I tell you this not to name drop, but because "The Monster I am Today: Leontyne Price and a Life in Verse" by San Francisco-based writer, poet, and musician Kevin Simmonds makes me want to do nothing but eat, sleep, and breathe opera.
Between the pandemic and other problems of life, it's easy to become desensitized to poetry, other people's pain – even beauty.
As you read "The Monster I am Today," Simmonds, who grew up Black and gay in New Orleans, will awaken your deadened senses.
Through a dazzling hybrid of memoir, prose, quotations, song lyrics and poetry, Simmonds brings Price, the first African-American to achieve international acclaim in the opera world, to life.
Price, 94, was born in Laurel, Miss. In 1955, Price was the first Black singer to appear in an opera on TV when she sang the title role in "Tosca."
She performed in major opera houses from the Metropolitan Opera to the San Francisco Opera to La Scala. Price has received many honors. In 1964, she was awarded the Presidential Medal of Freedom.
Yet, though she's so renowned, even some of her most ardent fans might not know much about her life.
Price, Simmonds says, didn't believe in talking about herself too personally or complaining about her struggles publicly.
"Have I talked too much," Price says, "You know, talking a lot isn't good for a singer."
It's ironic that Simmonds puts this quote from Price right after one of several (fictitious) FBI files of her in the book.
As Simmonds notes in the endnotes, the FBI files in the volume aren't official FBI files, but the content in them is factual.
The faux FBI file notes that Price attended a production of "The Dutchman" by "Negro agitator Leroi Jones, who is married to agitator Hettie Jones, a Jew."
"The play is insolent filth and undisciplined rage toward the white race," the file added, "Price endorsed the performance from her seat in the audience by shouting, 'Right on!'"
You can't help but wonder: Does Price mean that talking too much would hurt her singing voice? Or is she also thinking: talking too much wouldn't be good given white society's racial prejudice?
"The Monster I am Today" isn't a bio of Price. Yet, through taut, incisive poems and prose fragments, Simmonds makes her up close and personal.
"Dear, this wasn't no Chitlin' Circuit/not Ella's or Lena's crowd," Simmonds writes in a poem in Price's voice, "This was box seats passed/from one generation/of Vanderbilts Carnegies Astors and Guggenheims to the next."
Price is the life in the title of the book. But you soon realize that Simmonds is remembering — riffing — on his life. Price is the monster (in the sense of marvel) etched in Simmonds' DNA.
Opera, music, and high school chorus saved his life when Simmonds was a young queer kid.
"Opera: Italian for 'a work, a labor':the feminine Latin root op: 'to work, produce in abundance," writes Simmonds of his young self, "Feminine work of abundance – that's what I sought to behold and become."
Simmonds studied music at Vanderbilt University and the University of South Carolina. He is the author of two poetry collections, "Mad for Meat" and "Bend to It."
Because "Monster" is structured as overture, performance, and postlude, reading it is like being at the opera.
Its beauty and heartbreak will tear your heart out.
"The steady, anesthetizing racism of the campus police, professors and classmates poisoned and debilitated me," Simmonds writes of his time at Vanderbilt, "I thought I'd lost my voice."
A standing ovation for "The Monster I am Today." It's a monster of a book.
'Playing the Palace' a campy, fun rom-com read
What happens when a prince meets an event planner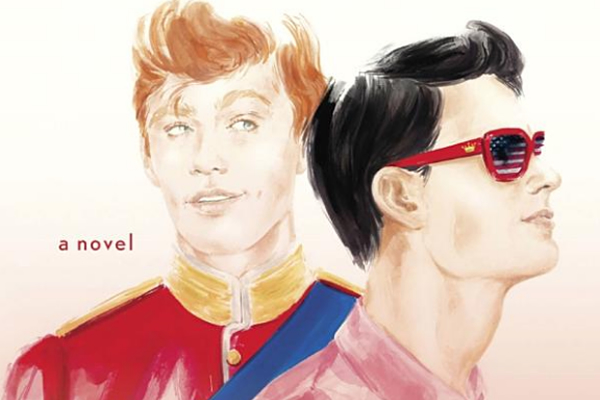 'Playing the Palace'
By Paul Rudnick
c.2021, Berkley
$16/272 pages
If you loathe romance or hate to laugh, then skip this book.
If you're looking for a rom-com that's as fab and campy as Provincetown or Rehoboth Beach on a summer night, "Playing the Palace" by Paul Rudnick is the book for you.
Reading "Playing the Palace" is like sipping a delicious frozen Daiquiri.
Carter Ogden, the neurotic, good-hearted, Jewish, funny, out, gay narrator of this frothy romance, becomes your BFF and drinking buddy at the opening sentence, "It's still weird, waking up alone."
The plot of the book is simple: Carter, 29, is an associate "event architect" (in plain English – event planner) in New York City. He makes ends meet by living with wacky, supportive roommates.
Carter, a native of Piscataway, N.J., and IHOP aficionado, is feeling dejected as he approaches his 30th birthday. His ex, an actor, has left him. He can't help but wonder if he'll ever find love again.
Until, at work, he meets Edgar, the Prince of Wales. Edgar has come over from the United Kingdom to speak at a charity event for a group that works to provide clean water to countries that need it. And, this being a fictional prince in a rom-com, Edgar is openly gay.
As you've been forewarned, we're not dealing with realism here.
Edgar sees Carter and asks him to give him tips on how he can get his speech across more effectively.
From that moment on, the two – the IHOP-loving event planner and the future King of England — are in a fine romance. (Edgar is an orphan. His parents were killed in a plane crash.)
Their quest for the happily-ever-after involves pancakes, projectile vomiting, social media and a Thanksgiving meet-up of Carter's Jewish aunts and Edgar's grandmother, the Queen of England.
By itself, the story of "Playing the Palace" might seem predictable. What makes it sizzle – why you laugh out loud even as you root for the romance to work out – is its narrative voice.
"Playing the Palace" is a funny, sometimes touching monologue in the voice of Carter.
You'd have to have a heart of stone not to love Carter when he says he "addressed my problems to the framed photo of the late beloved Ruth Bader Ginsburg on the wall of my tiny, partitioned bedroom."
Writing a whole novel as a monologue could fizzle out if other writers tried it.
But, Rudnick a gay novelist, playwright, essayist, screenwriter and humorist, is a master of this form.
His plays, produced on and off-Broadway include "Jeffrey," "I Hate Hamlet," "The Most Fabulous Story Ever Told" and "The New Century." He's won an Obie Award, two Outer Critics Circle Awards and the John Gassner Playwriting Award.
Rudnick's novels include "Social Disease" and "I'll Take It." "Gorgeous" and "It's All Your Fault" are among his YA (young adult) novels.
His screenplays include "Addams Family Values," "In & Out," the screen adaptation of "Jeffrey" and "Sister Act." He wrote the screenplay for "Coastal Elites," the comedic satire that debuted on HBO last year.
Something of a polymath, Rudnick is, according to his bio, "rumored to be quite close" to film critic Libby Gelman-Waxner, whose reviews have appeared in Premiere magazine and Entertainment Weekly.
A frequent contributor to The New Yorker, his essays have appeared in Vanity Fair, The New York Times and Vogue.
As you might expect, the volume is chock full of pop culture references and wit. "I took a shower using my new manly body wash," Carter says, "which is exactly the same as the female version, only with simplified graphics and a steel-gray, squared-off bottle, as if it contains motor oil and testosterone."
It's not surprising that Rudnick told Entertainment Weekly that he's working on a musical of the movie "The Devil Wears Prada."
Reading "Playing the Palace" is like seeing a Broadway musical.
"I was looking into eyes that were so radiantly blue I either wanted to faint or yell 'just stop it,'" Carter says when he first sees Edgar.
"Playing the Palace" is a show-stopper.
A Prince of Porn lays out the bare naked truth
But before there was a book, there was a creation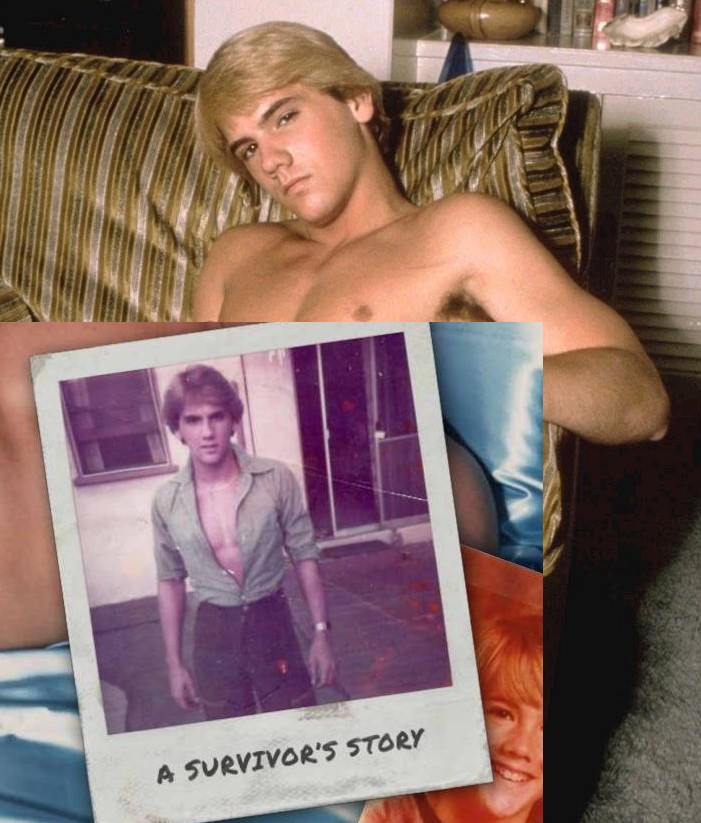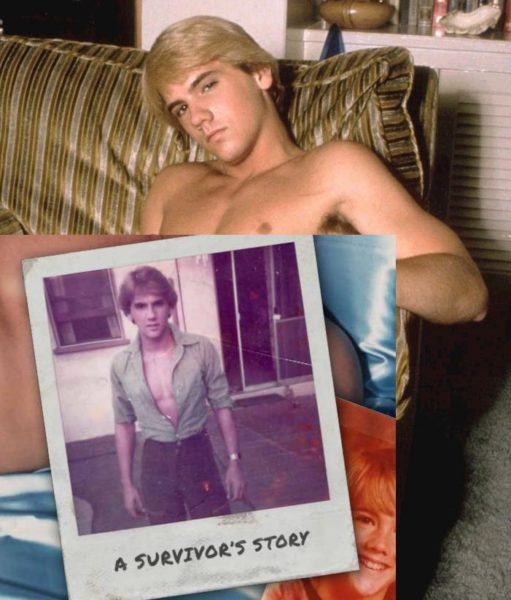 LOS ANGELES – Shawn Mayotte was one of the most beautiful golden boys of 80's porn. The fact that his alter-ego, his real-life self, named Doug Probst lived to write a book in 2021, is at the least, astounding, if not down-right miraculous.
Write one, he did. Mayotte: The Musings of a Narcissist, A Survivor's Story is now in print.
Mayotte the book is as multi-dimensional as the man who wrote it. It is sexually explicit and unvarnished. It, to coin the modern vernacular "spills the T". Shawn Mayotte spun his popular porn exposure into a high-class escort service and in the book…. He names names.
He describes clients ranging from "Brady dad" Robert Reed who was shy, closeted and willing to pay big to keep his sexual orientation secret quiet. To the kind Alan Carr, and the fatherly Michael Filerman, the Knotts Landing and Falcon's crest producer. Shawn Mayotte was a regular for actor Dack Rambo as well. About him, Doug states emphatically, "It became more than just sex, I really loved him."
Doug became so bold in his Shawn Mayotte persona, that he barged into David Geffen's office and demanded to see him. As he describes in the book, the ploy worked. David became an escort client, helped Doug score some music connections and spilled his own "T" on Elton John, John Lennon and others.
Doug's story is much more complicated than Shawn's however. Shawn's brash and uninhibited sexuality was forged by one of the most brutal and abusive childhoods imaginable.
Doug Probst was born to two people who had no right to ever be parents. His father was an angry tyrant who regularly raped his daughter, Doug's sister. He beat Doug unmercifully and without provocation.
Doug's mother was a sick alcoholic who could not be bothered with Doug or the domestic world around them. When Doug and his sister begged her to save them from her husband's rapist and psychotic behavior, she refused to believe them. Her disbelief continued until she herself walked in on a rape in progress.
She ended up putting Doug in a Catholic boy's home for his own protection. Protection, was the last thing he ever found there. During the day he, who was blond with deep brown eyes and beautiful, was beaten and taunted by the thugs who were his classmates. At night, the same bullies forced him, still a young teen, to perform sex acts on them. The Catholic officials that ran the school were no better – several of them raped him.
Doug was soon on the streets, but he went there not as a victim, but owning his sexual power. He owned the fact that men wanted him… and he would no longer allow them to just take on demand. If they wanted him, they were going to have to pay. He created Shawn Mayotte, and started to exercise his own super power… seduction.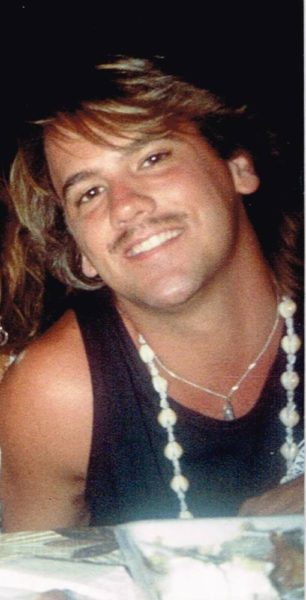 Shawn Mayotte, his centerfolds, his porn movies… defined Doug for years, as Doug forged a real and solid music career in the background.
Doug's biggest paradigm shift, the one that allowed Shawn Mayotte to no longer be his definition or his truth, came at the birth of his son, Joshua. It was the first time that Doug knew true love, unconditional love. It also shook loose an inner core belief… that his parents' monstrous behavior was due to something in him. That they were exhibiting normal "love" and that there had been something inherently wrong with him.
Now, being a parent, he knew that was not true. He knew what parental love felt like because it was coming through him to his new baby boy. He now knew that his parents weren't "normal", they were completely fucked up.
Seduction as a super power is to have a desired effect on another person, to change them. Just because Doug had lost interest in being Shawn, did not take his super power away. Instead he focused it on righting wrongs, and defending people who were hurt – particularly those who were devastated by AIDS and the porn industry itself.
Many of us who lost countless friends to AIDS think of them that way… countless. Not for Doug Probst. He kept count. In the book, he talks about the many people he lost, and he will tell you the exact number death they represented. He sings out tributes to specific friends, ones who publicly gave their sexuality and ultimately died for it. He describes a tender evening of soft lovemaking with Doug Cooper who was known in porn as Tim Kramer. He eulogizes porn star Jon King, who he begged to protect himself, but in the end wasted away tragically. He tributes the beautiful Kurt Higgins (Jim Rideout) who was stricken with AIDS but died from a drug overdose.
Doug Probst has many people with whom he could be angry. His monstrous parents, his pedophile rapist Priests, the many men who used him as an beautiful toy, a Republican dominated society who let our whole community die as they ridiculed us … but for all them, he only seems to show compassionate understanding. He saves his anger for the powerful men who controlled it all. One was Cardinal Roger Mahoney.
"I spoke to Cardinal Roger Mahony to make him aware of the pain he caused all of us child sexual assault victims. He was the most hollow, detached man I'd ever met outside of my own father," Doug told me. "I was speaking for the 508 victims in our lawsuit against the LA County Archdiocese after 5 years of him fighting us. Many of the victims were in prison or had been seroconverted to HIV at ten years old by priests; their whole lives and ability to earn a living had been destroyed by Catholic Bishops, Messrs., Priests, Brothers, etc. As I was telling Mahony about being raped by his priests, Judge McCoy was crying, our Attorneys were crying, I was crying, but Mahony was unmoved."
As confrontational as Doug was with Mahoney, there was one other who seem to bring up more deep felt wrath… the king of gay porn himself, William Higgins.
"William Higgins started gay films when nobody thought about it and how big they could become. I give him credit for that. But everybody's complicated. On the one hand, he was a trail blazer, there's no doubt. Sometimes trail blazers, they have a vision, and they don't give a shit who they hurt," Doug stated. "Bill Higgins used my friends. All those early guys that we saw in his films. They were friends of mine. He didn't give a shit about making kids not use a condom. My friends, who died as a result of him telling them that they couldn't, that he wasn't going to allow them to work if they did. It was at a time when he knew damn well that you had to wear a condom or you were going to die. I don't really have mixed feelings towards him anymore. I hate him. I HATE him. I mean, I really consider him a murderer."
So Doug Probst wrote a book, and I could not put it down. Neither will you.
But before there was a book, there was a creation: Doug created Shawn Mayotte. You may have seen him. You may have seen him on magazines or in videos. You may have seen him erect, sexual and alluring.
But until you read Mayotte: The Musings of a Narcissist, A Survivor's Story , you won't have seen him truly naked at all.