LA DJ named 2021 HRC youth ambassador
"The goal here is that we want to leave this place a much better place than how we found it."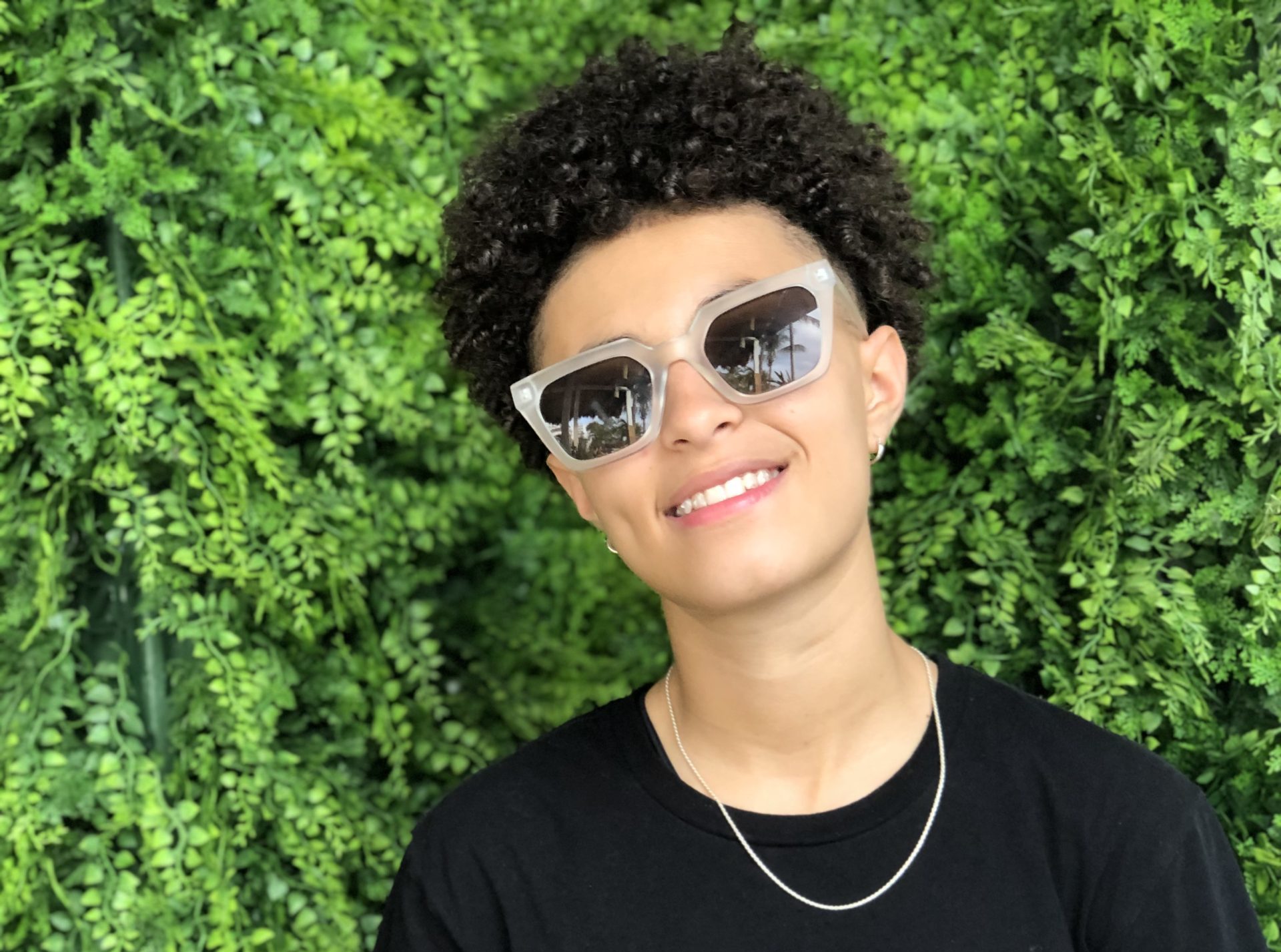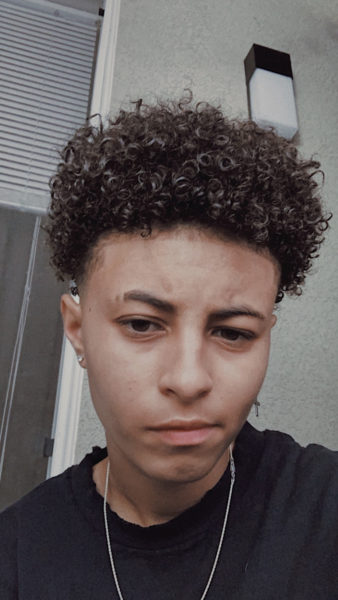 CULVER CITY – Ever since middle school, Nico Craig, an 18-year-old Trans Black man, has been involved with LGBTQ+ issues. He created an LGBTQ+ student-led organization at his middle school, which led him to win the American Citizenship Award given out by the Culver City Unified School District. This year he was named as a Youth Ambassador for the Human Rights Campaign
The ambassador's serve two-year terms, and the Blade interviewed Craig this past week who is currently in the process of commencing his term in 2021 as a youth ambassador.
"Being a youth ambassador really helped me find my purpose and what message I want to get across," he said. Craig also spoke about his activism saying, "I have known about my trans identity for as long as I can remember."
When asked if Craig would define himself as an activist, he said, "People consider me to be an activist. I just consider myself to be a voice for the trans community." Craig has had many opportunities to work within his community and the HRC as well. Craig is an established Los Angeles area DJ and music producer who has performed working at HRC galas all across the country for 6 years. "I started DJ-ing for HRC when I was about 11 or 12," he told the Blade.
Because of Craig's passion for music, he had the opportunity to speak on GLAAD's Grammy X panel in 2019. This panel included LGBTQ and Ally musical artists such as Dan Reynolds, Linda Perry, Asiahn, Shea Diamond, and many others. "Speaking at that panel was the first time I was directly involved in the music industry [as a Black Trans youth]," he said.
Craig discussed the importance of being a Trans Black man in the music industry. "There is so much stigma in the black community with transphobia," Craig indicated. He went on to say, "There are so many things that we need to unlearn."
A good deal of how he sees his identity stems from not only being Trans and Black, but as a part of Generation Z- being a young person, being part of the youth. Craig discussed how Gen Z has their potential to be overbearing with their ideology while older adults, ages 40 plus appear stuck in their ways. He said that all people need to meet in the middle and listen to one another. "There is a demand for adults to unlearn things," he added.
Craig left a final message: "The goal here is that we want to leave this place a much better place than how we found it."
The Human Rights Campaign (HRC), an advocacy group that works to improve the lives of LGBTQ+ people and invites individuals like Craig to be youth ambassadors for the group. According to Dr. Vincent Pompei, the HRC Foundation's Director of Youth Well-Being, "These youth have real and meaningful contributions to make to HRC's work and to their communities."
To find out more information, visit: https://www.hrc.org/resources/youth-ambassadors
WeHo Arts unveils new holiday street pole banner by Sophie Morro
The city has also installed annual holiday lights on street poles and around trees lining Santa Monica Boulevard to make the city festive

By Paulo Murillo | WEST HOLLYWOOD – The annual holiday street pole banners went up this week throughout the city of West Hollywood. The City's WeHo Arsts unveiled the new holiday artwork by artist Sophie Morro along Santa Monica Boulevard, San Vicente Boulevard, and Melrose Avenue.
A total of 29 of the new banners were produced this year and will become part of the annual collection of holiday street pole banners on display in WeHo to celebrate the holidays. Banners include past holiday artwork by Shag (Josh Agle) and Mosa Tanksley.
The city has also installed annual holiday lights on street poles and around trees lining Santa Monica Boulevard to make the city festive around the holiday and New Year's celebrations.
Sophie Morro is an artist based in Los Angeles. Her oil paintings are largely informed by an autobiographical narrative with nods to spirituality, dreams and the otherworldly. Visit sophiemorro.com to learn more about the artist.
In April, 2022, the City of West Hollywood Arts Division made a call seeking a visual artist to provide artwork for the city's annual winter / holiday card and street pole banner display. The deadline to submit their work to WeHo's Performing Arts and Cultural Affairs Subcommittee was May, 2022.
The new artwork will also be used on the City's annual end of year Winter / Holiday card, social media promotions along with the printed street pole banners. Artists were invited to submit existing work samples to demonstrate their style and technique.
The Request for Qualifications was open to artists who live in California. Artists who live in
West Hollywood and artists of color, women, artists with disabilities, and LGBTQIA+ artists
were highly encouraged to apply. The artists who applied will remain eligible to be selected as semi-finalists for 3 calendar years without needing to reapply.
The City of West Hollywood's Arts Division and Arts and Cultural Affairs Commission believe
that all people in the City of West Hollywood have the right to celebrate and engage in meaningful and relevant arts and cultural experiences.
Each member of the community should have access to the arts which reflect and nurture individual identities, affirm personal value, and foster belonging in the community. The right to participate freely in the cultural life of the community is recognized as a basic human right.
The Division and Commission's definition of diversity includes all ways in which people
differ, including but not limited to, race, ethnicity, gender, socioeconomic status,
education, age, gender identity, gender expression, sexual orientation, ability,
geography, citizenship status, religion, language, physical appearance, and the
intersection of these various identities.
*******************************
Paulo Murillo is Editor in Chief and Publisher of WEHO TIMES. He brings over 20 years of experience as a columnist, reporter, and photo journalist.
The preceding article was previously published by WeHo Times and is republished with permission.