Final vote on Switzerland 'Marriage for All' bill to take place Friday
Activists say they are confident an anti-marriage equality referendum will not gain much traction among a generally supportive public.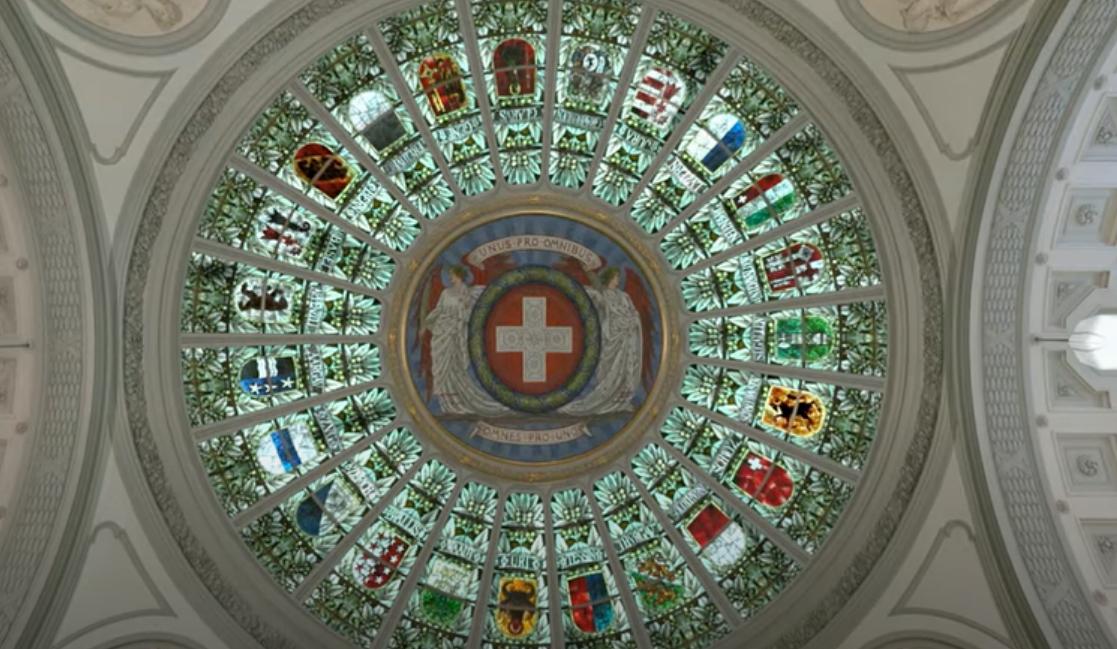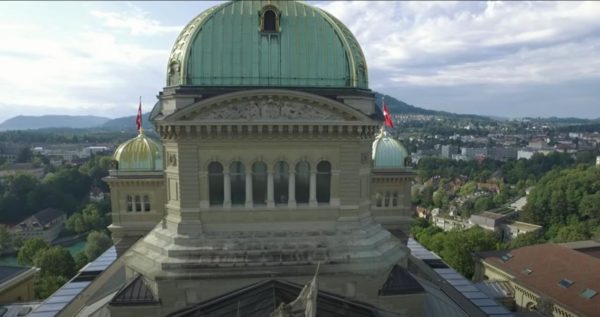 BERN, Switzerland – Switzerland's Federal Assembly on Friday will vote on a marriage equality bill that passed in both chambers on Dec. 9.
The Swiss Green Liberal Party first introduced the "Marriage for All" legislation in 2013. Scheduled votes were delayed several times before the Council of States, the Federal Assembly's upper house, first approved it on Dec. 1. The National Council, which is the Federal Assembly's lower house, passed it eight days later.
The bill would also allow lesbian couples to have access to donated sperm.
"This is good news as well as the vote in favor of lesbian couples' access to sperm donation," said ILGA-Europe Advocacy Director Katrin Hugendubel on Wednesday in an email to the Washington Blade. "However, there is still work to do until all children from rainbow families are protected."
Although Switzerland legalized same-sex civil partnerships in 2007, it remains one of the few countries in western Europe without full marriage equality for gay and lesbian couples. Polls from the Pew Resource Center and Pink Cross, a Swiss LGBTQ rights group, indicate the issue has wide public support in the country.
Swiss law makes it difficult for same-sex couples in civil partnerships to access medically assisted methods of procreation or to adopt children.
Swiss MP Carlo Sommaruga during the Dec. 9 vote acknowledged questions regarding "whether the opening of marriage to same-sex couples paves the way to adoption for same-sex couples" as well as "the need or not for a new constitutional basis for medically assisted procreation."
Lawmakers ultimately partially addressed these concerns by only allowing same-sex couples to access these services in Switzerland.
"In the future we want to look at children who are born abroad," Maria von Känel, vice president of the Swiss Rainbow Families Association, told the Blade during a Skype interview. "The next step is equality for children born of heterosexual couples and those of same-sex parents."
The full Federal Assembly on Friday is expected to declare the "Marriage for All" bill law. Conservatives are expected to call for a referendum to challenge it.
Activists say they are confident an anti-marriage equality referendum will not gain much traction among a generally supportive public.
The Pink Cross survey conducted earlier this year found 81 percent of respondents supported marriage equality, including 67 percent of voters who said they are members of the socially conservative Swiss People's Party.
"(This bill) is part of the broad movement calling for equal rights for all and fighting against discrimination, including that based on sexual orientation," Sommaruga said on Dec. 9.
Von Känel remains hopeful for Friday's final vote, saying "It's a huge victory for our democracy."
ILGA-Europe: New program for racialized LGBTQ+ communities
The new initiative will be supporting up to 15 organizations' work on socio-economic justice for racialized LGBTI communities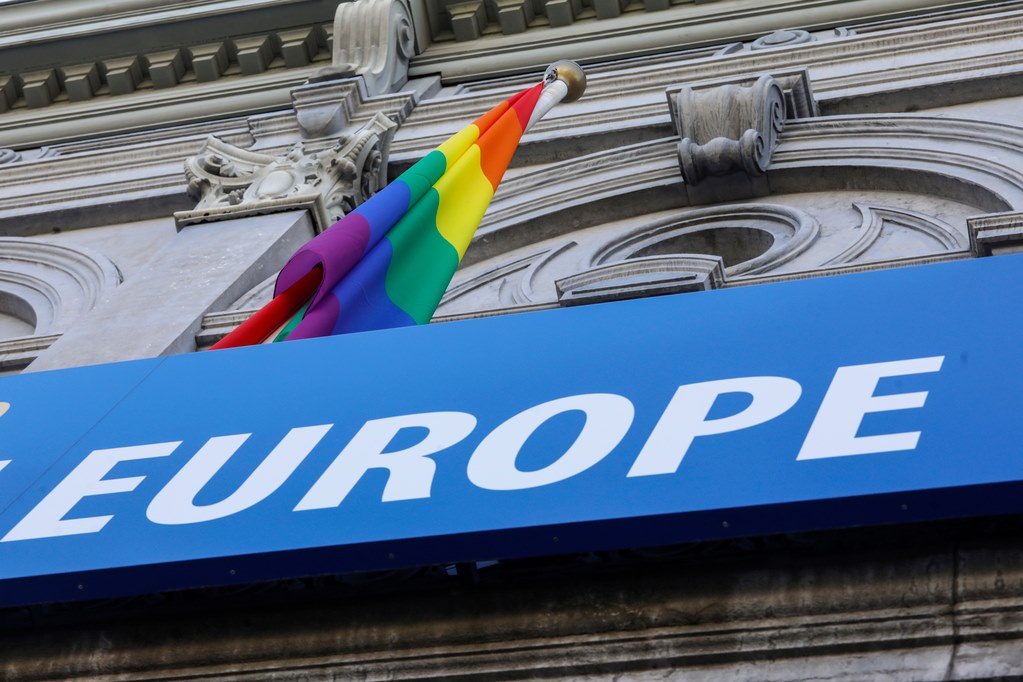 BRUSSELS, Belgium – ILGA-Europe announced a new two part 12-month program focused on the work being done by and for racialized LGBTQ+ communities across Europe this week.
According to the international LGBTQ+ advocacy non-profit, the new initiative will be supporting up to 15 organizations' work on socio-economic justice for racialized LGBTQ+ communities through a combination of grants and other resources.
The program has two interconnected components:
Financial support for the implementation of a project (up to 20.000 euro per project), AND
Learning and networking that will bring grantees together (on-line) on a regular basis to exchange learning, share challenges and solutions, build solidarity and find points for collaboration and inspiration.
The aim of this program is to:
Bring together a group of up to 15 European LGBTI organizations/groups across Europe that work on addressing the intersectional impact of socio-economic injustice, racialization, racism and supremacy and specific harms affecting the lives of racialized LGBTI communities across Europe.
Support, strengthen and advance their work on socio-economic justice for racialized LGBTI communities through a combination of grants and regular peer-learning/networking meetings.
ILGA-Europe noted that currently, the LGBTI movement across Europe operates in an increasingly hostile environment that directly affects the lives of LGBTI communities and the work of activists.
This environment is marked by anti-rights opposition, anti-democratic developments, rising unemployment, economic crises, ongoing and brewing geo-political conflicts, deepening structural inequalities, fear-mongering, mounting transphobic, and sexist and racist rhetoric and violence.
In a statement, ILGA-Europe said:
"So many organizations and groups have been doing incredible work and contributing to change, while at the same time being historically excluded from funding. By supporting these groups, we also wish to recognise and acknowledge the specialized knowledge and skills involved in addressing intersectionality. This can mean anything from exposing structural oppressions that shape harm; building and sustaining the resilience of racialized communities; developing and applying anti-racist, feminist and alternative approaches; to working through – and in spite of – institutional violence and trauma.
This programme expresses our commitment to continue our engagement with socio-economic justice and to strengthen our work on anti-racism. We see a great value for the wider movement in making the work of the organizations supported, disseminated and visible. We see an opportunity to bring the learning from this programme to the wider movement, as we believe that solutions and approaches that include a few will pave the way and point to the solutions for many."
Key information & details:
In selecting proposals, ILGA-Europe will prioritise projects that:
Demonstrate clear understanding of how the intersection of LGBTI identities, socio-economic injustice and racialisation works in their local contexts
Present a clear plan for how the envisaged change is going to come about in these contexts
Seek to establish practices/tools/solutions that can live beyond the project's lifetime
Have the potential to enhance the movement's thinking on anti-racism and working towards socio-economic justice in general and for socio-economic justice for racialised LGBTI communities in particular.
Respond to the framework, aim, objectives, and areas of work of this call
Are implemented by LGBTI-run organisations and initiative groups in Europe that have history and practice of working with and for racialised LGBTI communities
Deadline & Timeline:
Proposals should be submitted using the attached application form and budget template. The last day to submit your application (deadline) is 2 April 2023, Sunday, 23:59 CEST.
We will review applications, decide on projects to be supported and inform all applicants about the results of the review via the e-mail address provided in the application by 5 May 2023.
Contracts will be signed with organisations in May 2023. Successful applicants should be available to respond to requests during that period. The project must start on 1 June 2023.
To submit an application or if you have any questions in the preparation of your project proposal, please contact:

[email protected]
Questions?
If you have any questions in the preparation of your project proposal please submit them via e-mail to [email protected]
We will answer all of your questions via e-mail and then publish answers on a dedicated ilga-europe.org website page on 27 February and on 23 March, in order to share the information among all applicants.
Call for Applications DOWNLOAD