December 31, 2020 at 1:19 pm PST | by Troy Masters
We won't be ignored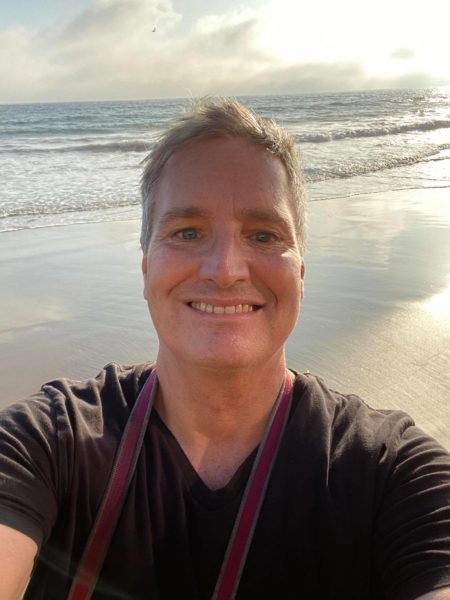 We end 2020 in an unimaginable place, with more than 80 million cases of the novel coronavirus and more than 1.7 million deaths reported globally. As a result, we are also experiencing a cascading social and economic fallout that heralds perhaps the greatest social and political challenges in modern history.
It was exactly one year ago this week, Dec. 31, 2019, that the first mentions in the mainstream U.S. media began to circulate of a mystery illness that had sickened dozens of people in Chinese mega-city Wuhan.
Alarming outbreaks quickly occurred around the world and by the end of January more than 2,000 cases and 43 deaths had been reported.
By March 11, the day the World Health Organization declared a pandemic, more than 4,600 people had died worldwide and new cases were soaring, as the number of cases outside China increased 13-fold and the number of countries with cases increased threefold.
Our response has required us to reinvent life as we once knew it and remove ourselves (even our faces) from one another. It has felt almost as if gravity simply disappeared, like civilization itself disappeared. Everything that had been meaningful and familiar, things we had taken so profoundly for granted — freedom of movement, the simple pleasure of planning a vacation, attending an event large or small, dinner out, a movie, holidays, family gatherings — turn out to be not only key to our economy but also a key component in our psychological well-being. We depend on the friendly gesture of touch and interaction and that has (for the moment) largely slipped away.
We are fighting for our own survival, all of us. It is truly an existential era.
The need for social distancing, mask wearing, the isolation of all the prevention measures, the loud and angry political debate and resulting chaotic messaging, the economic fallout, massive loss of life, wellness, mobility and small freedoms, large insecurities have all taken a toll on each of us.
Add to that the shocking spectacle of a president who escalated daily his weaponization of the crisis as an appeal to a base that desperately wanted to deny every bit of the pandemic, an encouragement that made the situation more and more dire.
Trump's wager was total, all in. He bet the nation that with more chaos and greater crisis, his power would increase and he would be reelected. His followers truly believed that "only he could fix it."
But the rest of the world side-stepped Trump and the best scientific minds came together to save us, producing vaccines that have the potential to restore everyday life to something resembling the months before COVID-19 entered our consciousness.
If we are able to vaccinate 70 percent of the world's population, COVID-19 loses its grip on the world. Life will slowly reassemble. Meanwhile, it's up to us to comply with COVID protocols.
The LGBTQ community is something of a model for that reassembly. We know about the power of science and the enormous role messaging plays in motivating a community toward making the changes needed to save lives.
We are an example to the world of how to change an entire culture toward lowering rates of transmission and preventing community spread. We know how to work with the scientific community to advance treatments and get our larger community to adopt the result. We know something about surviving a plague.
So, why then are we being ignored?
Since the earliest days of the coronavirus pandemic, Karen Ocamb and Brody Levesque have reported for the Blade on the invisibility of the LGBTQ community, which has been profound. The consequences of that erasure may be lasting.
Data collection by authorities in California and elsewhere has excluded any references to the LGBTQ community, despite our suffering and death. While data exists to show the pandemic consequences for the Black, Latino and Asian communities' rates of transmission, deaths and socio-economic impact — none of that information has been collected for LGBTQ people.
West Hollywood, as a microcosm of the entire LGBTQ community, offers tremendous empirical insight for those willing to take a look. It is a community that has an aging population, 50 percent of whom are seniors who have experienced long term isolation, even before COVID. It is a community with a workforce largely comprised of freelance and gig-workers, tip-based employees and other underpaid people who are all experiencing profound economic tumult. Yet information specific to them is not collected and applied to LGBTQ people as a whole.
And now, a vaccine is at hand that requires a 70 percent participation — yet there has been no database-harvested understanding of what messages would motivate our own community to get inoculated. There's still no way to measure any aspect of the impact of the coronavirus pandemic on the LGBTQ community.
Our community's nonprofit sector must once again take the lead. With dozens of LGBTQ clinics in LA offered through the Los Angeles LGBT Center, AIDS Healthcare Foundation, APLA, St. John's Wellness and others, we have the infrastructure to make a difference in yet another fight for our lives. It will take substantial community outreach and solidarity.
Yet 2021 holds a great deal of promise.
President-elect Joe Biden has promised to right the wrongs inflicted on the LGBTQ community and other marginalized groups by the Trump administration and bring inclusivity. He has already given us a place at the table by acknowledging the LGBTQ community in his acceptance speech, selecting an openly out married Black lesbian as Deputy White House Press Secretary and the nomination of the first openly gay man to a presidential Cabinet post.
It's certainly not too late to inject our needs, right the Trump-created mess and make our demands heard. We learned the hard lesson that Silence Equals Death. We can't be quiet in 2021.
Troy Masters is the publisher of the Los Angeles Blade