January 20, 2021 at 6:47 pm PST | by Brody Levesque
Unity, tolerance, dignity and respect- the Biden era begins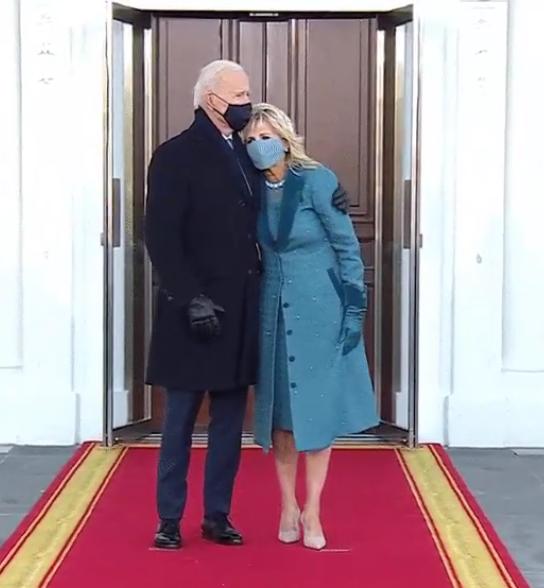 WASHINGTON – Even as the Chief Justice of the U.S. Supreme Court, John Roberts administered the presidential oath of office to Joseph R. Biden Jr. at Wednesday noon on the West Front of the U.S. Capitol building, multitudes of jubilant press releases were flying into the inboxes of journalists and media outlets.
That avalanche of press releases and notifications not being an especially unusual occurrence, as every four years as one presidential administration hands off to an incoming administration or rolls over into another four year term- hundreds of non-profits, political, and other groups all vie for journalist's attention. But this transition was in fact different.
This time for many of the marginalized groups of Americans who had borne the brunt of antagonistic executive actions or legislative efforts spearheaded by the Trump White House for the past four years, the promise of the newly formed Biden administration offered a sense of renewed hope for equity, equality, and fair treatment by the federal government.
Those groups wanted their voices heard loud and clearly- they all had expressed a sense of relief and applauding the change.
This time though, change came at a great cost. "We've learned again that democracy is precious, democracy is fragile and, at this hour my friends, democracy has prevailed," Biden told the American people in his inaugural address referring to the insurrection that took place in the Capitol barely two weeks ago which left five people dead and multiple injuries.
The president then pivoted to addressing the multiple crises facing the American people.
"A once in a century virus that silently stalks the country has taken as many lives in one year as in all of World War Two," he noted.
"Millions of jobs have been lost. Hundreds of thousands of businesses closed. A cry for racial justice, some 400 years in the making, moves us. The dream of justice for all will be deferred no longer. A cry for survival comes from the planet itself, a cry that can't be any more desperate or any more clear now. The rise of political extremism, white supremacy, domestic terrorism, that we must confront and we will defeat."
"To overcome these challenges, to restore the soul and secure the future of America, requires so much more than words. It requires the most elusive of all things in a democracy – unity," he emphasised.
The president went on to stress, "We can see each other not as adversaries but as neighbors. We can treat each other with dignity and respect. We can join forces, stop the shouting and lower the temperature."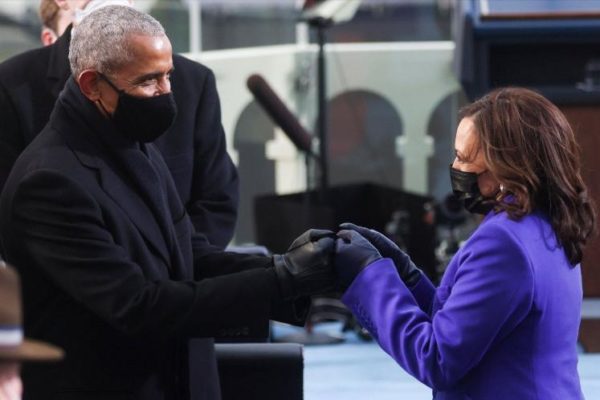 Biden then added "We must end this uncivil war that pits red against blue, rural versus urban, conservative versus liberal."
For LGBTQ Americans, especially Trans Americans who have been selectively targeted by Trump policies that threatened their basic dignity and rights, Biden's accession to the presidency brought about a renewed sense of hope that had been lost.
LGBTQ groups on Wednesday welcomed the new administration into office.
"A new day has begun in our nation," said Human Rights Campaign President Alphonso David in a statement. "The pro-equality future so many of us fought for for decades is closer than ever before."
"Today, the United States of America swore in the most pro-equality president and vice president in the 244-year history of our republic," said Equality California Executive Director Rick Chavez Zbur. "President Joe Biden took the first step on our nation's long overdue path toward healing, invoking our shared history of overcoming struggle and citing the words of President Lincoln in an emphatic appeal for unity."
Zbur in his statement also applauded Harris.
"From Fannie Lou Hamer to Shirley Chisholm, Geraldine Ferraro to Hillary Clinton to today, the inauguration of Vice President Kamala Harris is an historic feat in the long struggle to break through the hardest, highest glass ceiling in our American democracy," said Zur. "A Black, South Asian daughter of immigrants ascending to the nation's second highest office — the first woman to do so — will forever inspire children across the country and around the world."
GLAAD President Sarah Kate Ellis in her statement said Wednesday "is a new page in history for our country and the LGBTQ community as a place where all belong, all can be safe and all can succeed."
"Governor John Carney said it yesterday — Joe Biden was born for this moment," tweeted Delaware state Sen. Sarah McBride, who is the first openly transgender person elected to a state senate in the U.S. "I can't wait to call him my president."
The impact of the change from the Trump administration to Biden's was keenly felt by the mother of a murdered young gay man who, alongside her husband, had founded a foundation to combat the same kind of hatred and ill will coming from the Trump White House that over twenty years ago had resulted in her son Matthew Shepard's murder.
"Four years ago, I sat in front of my television alone and grieving," Judy Shepard wrote in a blog post. "[…] I couldn't stop weeping – no, weeping is too calm a word. I was bawling, near hysterics. I was angry, afraid and ashamed. […] Afraid of what this narcissist television personality would do to our international reputation and our democracy."
Mrs. Shepard then notes; "I share this moment of the past with you because it is important to recognize the absolute joy of this day in 2021 in comparison to the horror I was experiencing that day and I know I wasn't the only one. […] But let me be clear – the better tomorrow is not only in the hands of the new administration, we as citizens have a role to play as well. We need to be good neighbors. Especially in this time of hardship, so many are facing through no fault of their own. Let's put to good use President Biden's words "not lead by the example of power but lead by the power of our example""
"It's time for boldness for there is so much to do. And this is certain, I promise you. We will be judged, you and I, by how we resolve these cascading crises of our era." ~ President Joe Biden
Within hours of his taking the oath of office the president moved to begin to roll-back harmful Trump-era policies and executive orders while also touching on issues addressing the current coronavirus pandemic and lifting the Muslim and African travel ban.
In a statement incoming Biden White House press secretary Jen Psaki said that in addition to the 17 EO's signed today by the president, the administration would be looking at more executive orders moving forward. "In the coming days and weeks we will be announcing additional executive actions that confront these challenges and deliver on the president-elect's promises to the American people, including revoking the ban on military service by transgender Americans, and reversing the Mexico City policy," she said.
But for many in the LGBTQI+ community, one of the 'First Day' Executive orders held special meaning- Biden issued an executive order confirming antidiscrimination protections for all LGBTQ employees and directing all federal agencies to apply the historic Supreme Court ruling in Bostock v. Clayton County to protect LGBTQ people from discrimination wherever federal law prohibits sex discrimination, including in education, housing, credit and healthcare.
Bostock v. Clayton County, decided by the Supreme Court last June, confirmed that discrimination on the basis of sexual orientation and gender identity is a form of sex discrimination.
As he ended his address the president said, "Together we will write an American story of hope, not fear. Of unity not division, of light not darkness. A story of decency and dignity, love and healing, greatness and goodness. May this be the story that guides us. The story that inspires us. And the story that tells ages yet to come that we answered the call of history, we met the moment. Democracy and hope, truth and justice, did not die on our watch but thrive."
Additional reporting by Los Angeles Blade International News Editor Michael K. Lavers