Two men in Indonesia's Aceh province caned for having sex
Shariah law has been in place since 2015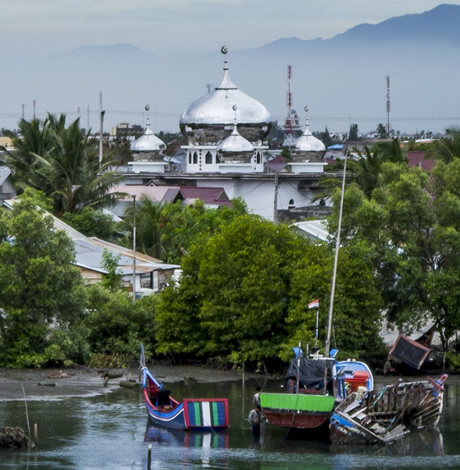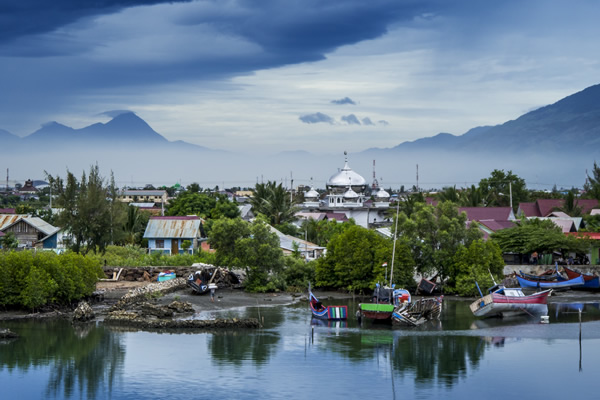 BANDA ACEH, Indonesia – Two men in Indonesia's Aceh province were publicly caned on Thursday after their neighbors caught them having sex.
The Associated Press reported the two men who are 27- and 29-years-old respectively were each caned 77 times in the province's capital of Banda Aceh under Shariah law. A source in Banda Aceh who asked the Washington Blade to remain anonymous in order to protect their identity confirmed religious police arrested the two men on Nov. 12, 2020, after their neighbors said they had just had sex.
"They were both flogged because they were both arrested in a raid carried out by residents on the night of Nov. 12, 2020," the source told the Blade. "The residents who carried out the raid had lurked some time before. According to residents, they were suspected of having just had sexual intercourse when the raid took place."
"It was very difficult for us to get real information because the trial process was closed," added the source.
Aceh is located on the northern tip of Indonesia's Sumatra island.
Indonesia is a majority Muslim country, but Aceh is the only province with Shariah law. Acehnese officials adopted it in 2015, a decade after the Indonesian government gave them the right to govern the province themselves.
Consensual same-sex sexual relations remain decriminalized in the rest of Indonesia outside of the cities of Pariaman and Palembang in the provinces of West Sumatra and South Sumatra respectively.
The Indonesian government in recent years has faced growing criticism over its LGBTQ rights record that includes the arrest of 51 people who were attending a "gay party" at a sauna in the Indonesian capital of Jakarta in 2017. The closure of an Islamic school for transgender people in the city of Yogyakarta in 2016 also sparked outrage.
The source in Banda Aceh with whom the Blade spoke noted Acehnese authorities in 2018 publicly caned two men who were accused of having sex. The source said Thursday's caning was "very different" because it "was not carried out on a large stage built in front of the mosque."
"Although both were carried out in public, the (canings) this time were not too busy when compared to the (canings) in 2018 which were probably witnessed by thousands of people," said the source. "This time there were only about a hundred people, including journalists."
The source told the Blade that Aceh's LGBTQ community "has indeed lost their existence, let alone being in community" since the implementation of Shariah law, known locally as Qanun Jinayat, in 2015.
"We are always haunted by anxiousness to live our daily lives, because we don't know who will make this Qanun an excuse to persecute us," said the source.
"If it is implemented in an actual way, this rule will not be a problem as long as there is no sexual activity," added the source. "But because of wrong perceptions and interpretations, this Qanun is also often used as an excuse to persecute LGBTIQ expressions."
Kyle Knight, a senior researcher for Human Rights Watch's Lesbian, Gay, Bisexual and Transgender Rights Program, on his group's website notes the caning of the two men in Banda Aceh is "part of a longstanding pattern of targeted abuse by Acehnese authorities against lesbian, gay, bisexual and transgender (LGBT) people." Knight also noted the anti-LGBTQ crackdown across Indonesia.
"While the spectacle of public torture in Aceh is horrific, authorities across the country continue to lead or participate in arbitrary raids and arrests in private spaces," wrote Knight. "Increasingly, authorities are using a discriminatory pornography law as a weapon to target LGBT people."
"The crackdown has contributed to a major public health crisis: HIV rates among men who have sex with men were already spiking, and the attacks of the last five years have stoked fear and inhibited vital HIV prevention work," he added.
A State Department spokesperson on Friday told the Blade they "are aware of the reports of the caning of the two men" in Banda Aceh.
"We maintain that caning is an extreme form of punishment," said the spokesperson.
The spokesperson added the U.S. "firmly opposes abuses against LGBTQI persons and urges governments to repeal laws that criminalize individuals on the basis of sexual orientation and/or gender identity."
"Governments should work to ensure that all individuals can freely enjoy the human rights and fundamental freedoms to which they are entitled," the spokesperson told the Blade.
Louisiana lawmakers send anti-LGBTQ bills to Governor Edwards
"I guess I've always believed in my heart of hearts that a decision should be made by a patient and a physician"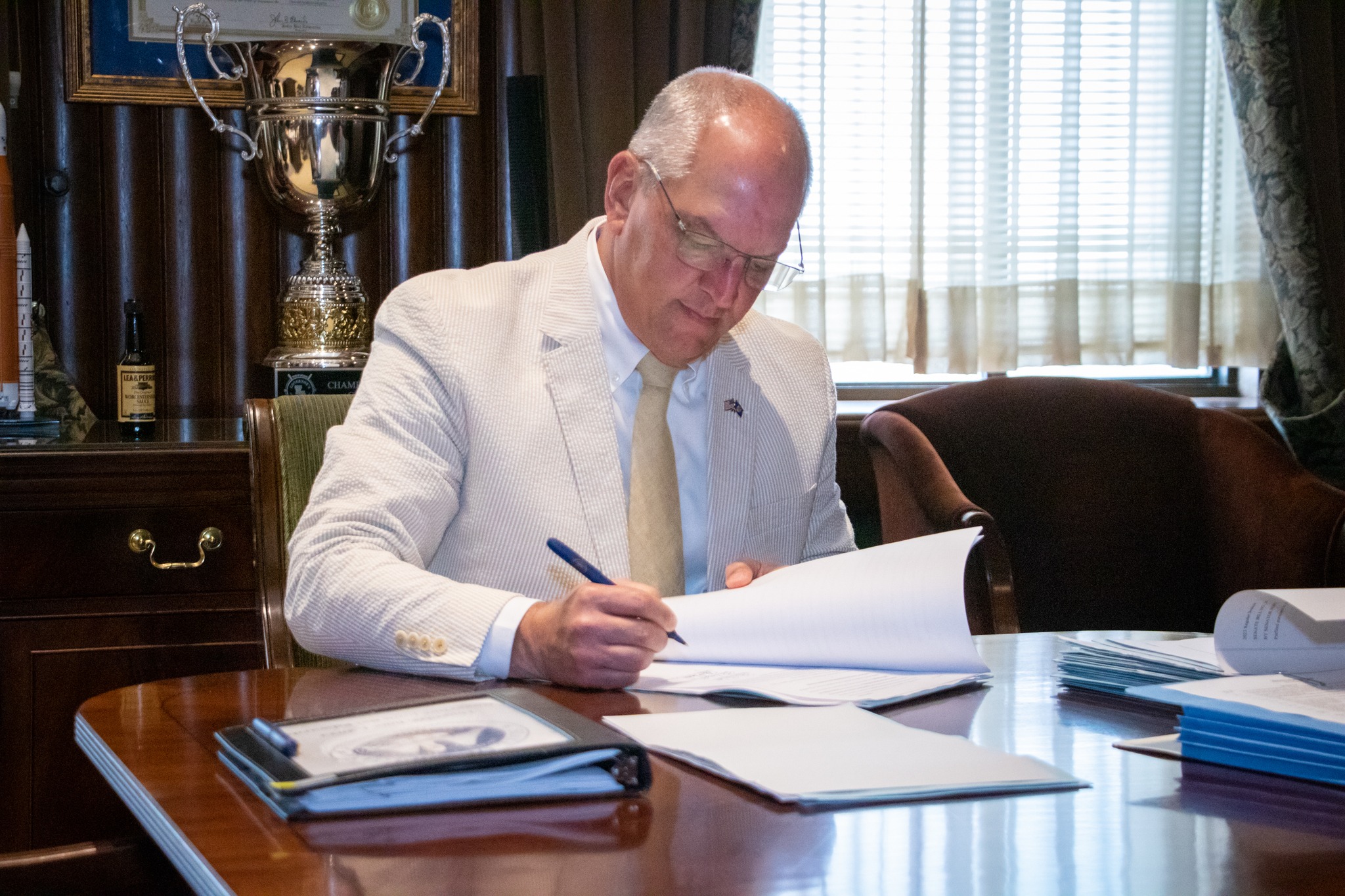 BATON ROUGE – The Louisiana state Senate on Monday, following a national conservative movement targeting LGBTQ+ youth, approved three measures that target LGBTQ+ rights. The bills now head to the state's Democratic Governor John Bel Edwards, one of which has spurred calls for the governor to veto from leading civil rights advocacy groups including the ACLU.
House Bill 648, a ban on trans youth gender-affirming health care, passed on a 29-10 vote that along party lines. HB 648 is the only bill of the three to receive a veto-proof majority vote in both House and Senate should the governor veto it, which sources say is highly likely.
"This extreme government overreach harms everyone in our state, especially transgender Louisianans, and we all deserve better," ACLU spokesperson Kari Elgin said in a statement.
The local newspaper, The Advocate reported, the Senate voted Monday for HB 466, the ban on talk of gender and sex in school classrooms, on a 29-9 vote, a two-thirds majority; and for HB Bill 81, the pronoun bill, on a 31-8 vote, also a two-thirds majority. However, the House passed each of those bills earlier in session without two-thirds majority votes.
Human Rights Campaign State Legislative Director and Senior Counsel Cathryn Oakley released the following statement:
"From doctors' offices to classrooms, Louisiana's extremist legislators show no shame in assaulting the freedoms of those different from them. Blocking teachers from providing the safe and inclusive spaces that LGBTQ+ youth so desperately need is an unconscionable act. There is absolutely nothing inappropriate about being LGBTQ+ or in acknowledging LGBTQ+ issues and people. Furthermore, denying transgender and non-binary youth access to best-practice, life-saving medical care puts their lives in very real danger.
These bills are a desperate and cruel effort by radical politicians in Louisiana to marginalize and erase the LGBTQ+ community, particularly transgender youth. The Human Rights Campaign strongly condemns these discriminatory bills and calls on Gov. Bel Edwards to veto them."
There was opposition to the trans youth healthcare ban from Senator Republican Committee Chairman Fred Mills, of Parks, joined who had joined with the Democrats in opposition. The bill killed by the Senate Health and Welfare Committee, which Mills is chair of on May 24, which was thought to have effectively killed the bill for this legislative session.
According to the Advocate after weeks of political maneuvering that saw it revived by the full Senate as political pressure mounted from conservative interest groups and then approved last week by a second Senate panel, sending it back to the full chamber.
Last month Mills, who expressed his trust in science and health care providers before joining Democrats in opposition.
"I guess I've always believed in my heart of hearts that a decision should be made by a patient and a physician," Mills said.
Speaking to the Advocate Monday, Mills said his vote was driven by his belief that decisions about medical care should remain between doctors and patients. He said Monday that blowback to his vote, which included threats from local and national conservatives, came as a surprise because he was unaware of the "cultural war" the issue was enmeshed in.
"This is probably one of the biggest blessings of my life, this controversy," he said. "I've been attacked nationwide by people with hate. But I do not hate these people. I know God blesses them."
Related: