UCLA brain imaging study induces gender dysphoria and mental health distress
"This study's stated purpose is to trigger 'gender dysphoria' by taking photographs of participants' bodies in tight clothing (unitards), and specifically people who have not had access to affirming medical transition,"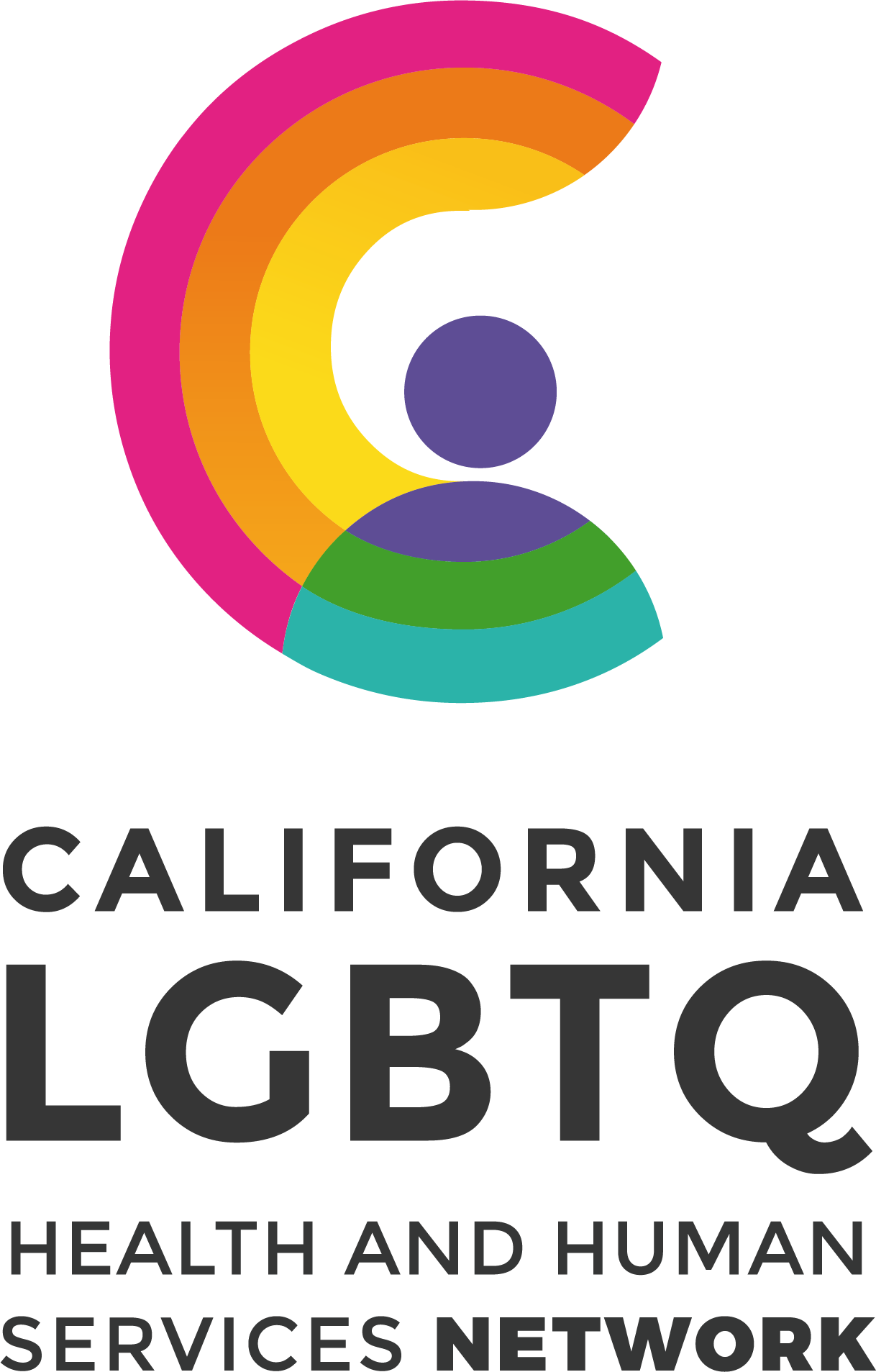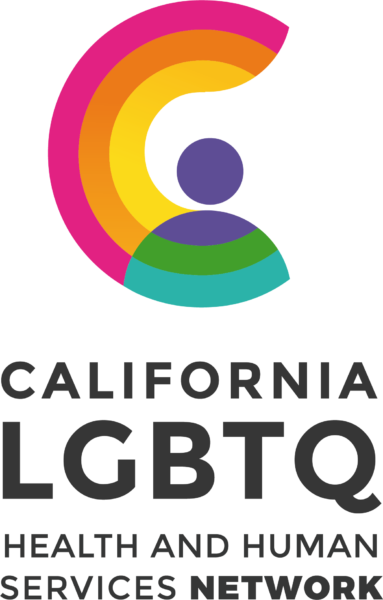 SACRAMENTO – Gender Justice LA and the California LGBTQ Health and Human Services Network have demanded the immediate suspension of recruitment and research for a UCLA brain imaging study until further review by the UCLA Institutional Review Board (IRB), alleging its unethical research design for Transgender, Gender Non-Conforming, and Intersex (TGI) participants who have induced episodes of gender dysphoria and mental health distress after participating in the study.
In early December 2020, researchers at UCLA Semel Institute for Neuroscience and Human Behavior reached out to TGI people across Southern California who are active in the community, work in advocacy, or work for organizations that provide care, resources, or safety for folks who are transgender and nonbinary. After members of the TGI community participated in the focus group to assist in the expansion of this research project, they composed a letter to TGI people in Los Angeles warning them about the dangerous research protocols and goals.
"This research design unapologetically aims to cause mental health distress to trigger 'dysphoria' to an already marginalized and vulnerable community," stated Ezak Perez, Executive Director of Gender Justice LA.
Community organizers claim that such research suggests a search for medical "cure." Dr. Fuesner, the lead researcher of this study, primarily studies Eating Disorders and Body Dysmorphic Disorder (BDD). These areas of study are different from the experience of transgender people. The researchers claim that their study can help TGI people, but their own research materials and publications suggested that they are developing tools that may curtail access to gender-affirming treatment.
This includes the potential to provide evidence for the creation of therapeutics to treat gender dysphoria as one would treat anorexia, which could have negative consequences on the transgender community in terms of policy and systemic governance, and re-opens the door for advancing the highly disregarded and dangerous practice of conversion therapy.

"This study is a prime example of why it's important to have participatory research as well as have research review boards that are working directly with TGI led organizations," said Dannie Ceseña, LGBTQ Program Manager at the CA LGBTQ HHS Network. "There is a significant need for research within the TGI community. However, unethical research practices create distrust among TGI community members and affects their willingness to participate in research. As much as I recognize the need for research to fill the gaps in our access to care, this study will do more harm than good."
Gender Justice LA and the CA LGBTQ HHS Network and various partnering organizations call on UCLA to:
Immediately cease the recruitment of participants and the use of the misleading title "The UCLA Transgender Research Program."
Call on the Vice Chancellor for Research, Dr. Roger Wakimoto, to appoint an ad hoc committee to investigate the community expressed concerns pursuant to Policy and Guidance: Complaints, Concerns and Suggestions, and Reports of Undue Influence Regarding the Conduct of Human Participants Research. The ad-hoc committee should include representation of transgender people. The findings and outcomes of the investigation should be made available to the public.
Conduct a thorough assessment of the Institutional Review Board (IRB) focused on aligning IRB decision-making with UCLA's commitments to equity, diversity, and inclusion.
Create clear research guideless that include the participation of transgender researchers and policy advocates on scientific advisory boards and community advisory boards for any trans related research.
The community advisory session found that the research team did not consider the mental health consequences for participants in its research design, including providing no direct access to mental health services for participants. There has also been criticism that the advertising for the study was not clear regarding the expectations of participants.
"I find it distressing that a research institution with the reputation of UCLA would approve a study to trigger gender dysphoria episodes without adequate mental health protections for the study participants," stated one of the research participants, who desires to remain anonymous.
In an effort to improve advocacy for TGI research participants, Gender Justice LA and the California LGBTQ HHS Network invite TGI folks to participate in a community forum "TGI Community Chat: Having Value as Research Participants" on February 6, 2021. Topics that will be covered include:
What should be considered before participating in a research project
How to remove oneself from a research project if it has negative impacts on your person
Why it's important for researchers to collaborate with TGI-led organizations
and more!
For more information on advocacy for TGI research participants, please visit this website.
Editor's note: In response to the publication of this article, Phil Hampton, Director of Communications for the UCLA Health & David Geffen School of Medicine issued the following statement on behalf of UCLA late Wednesday afternoon:
UCLA is dedicated to academic research that humanely serves the public good. We take seriously our responsibility to conduct research in a manner that respects study participants and is sensitive to the broader cultural context in which our work is conducted and received.
Concerns were voiced about a study on gender identity and body perception and, as such, the principal investigator voluntarily paused the NIH-sponsored research. This will allow the principal investigator to receive additional input from the transgender, non-binary and gender-nonconforming communities, understand their concerns more deeply and have a dialogue about the study's objectives and design.
In consultation with both the community and the university, the principal investigator will consider whether revisions to the research project's design and execution could help mitigate any potential unintended negative consequences while still meeting the project's objectives.
The ultimate hope of this study is that it will lead to improved quality of life for those who identify as transgender, non-binary and gender-nonconforming and a better understanding of the effects of hormones on the brain.
UCLA believes partnership with our diverse communities is essential to performing research that is culturally aware, socially responsible, improves quality of life and advances our public service mission.
Ariela Cuellar is Communications Director for the California LGBTQ Health and Human Services Network
The Politics of Monkeypox
Break out your ACT UP attitudes – shit's getting real – again so be vigilant against political thugs and bullies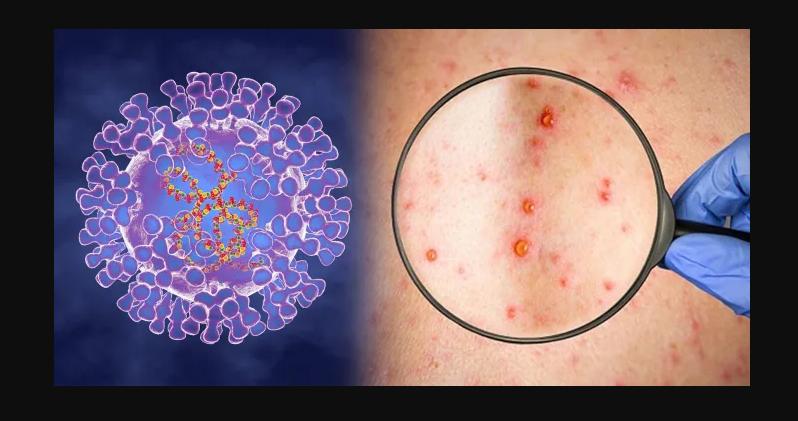 LOS ANGELES – Be Vigilant. Donald Trump's confederacy of thugs have disrupted and threatened violence at Pride events across America nearly a dozen times in recent weeks — as if the massacre at the Pulse Nightclub and the proud MAGA insurrection at the US Capitol on January 6 weren't enough.
They are aided and abetted by an army of "Christian" spinmeisters who are always asserting anti-LGBTQ+ allegations to inspire hostility and denigrate the very idea of LGBTQ+ Pride and Equality. Just look at their inhumane attacks on trans kids. Would Jesus do that?
And now there's Monkeypox. The World Health Organization (WHO) and the Centers for Disease Control (CDC) have been sounding alarms and flashing red lights about the growing health emergency.
The CDC reports: "Monkeypox spreads through direct contact with body fluids or sores on the body of someone who has monkeypox, or with direct contact with materials that have touched body fluids or sores, such as clothing or linens. It may also spread through respiratory secretions when people have close, face-to-face contact. In the current monkeypox outbreak, we know that those with disease generally describe close, sustained physical contact with other people who are infected with the virus. We continue to study other possible modes of transmission, such as through semen."
And there, so to speak, is the rub. The spectre of a pox on gay men is irresistible fodder for our enemies to produce stigma and ugly propaganda. A new "gay plague" is a wet dream for the Proud Boys who disrupted a Drag Queens Story Hour and more intersectional reason for white nationalist groups like the Patriot Front to riot at Pride events in the name of curing the disease.
By looking up insignias and attire it looks like these men are all fascist Patriot Front members. @kxly4news https://t.co/T9CiQ0HH1W pic.twitter.com/QsqYwJwQao

— Aodhan Brown (@_ab_photojourn) June 11, 2022
We've heard this before. "The poor homosexuals — they have declared war upon nature, and now nature is exacting an awful retribution," infamous anti-gay commentator Patrick Buchanan wrote May 24, 1983 in the New York Post.
Moral Majority pitchman Rev. Jerry Falwell debated MCC founder and prominent gay activist Rev. Troy Perry on whether AIDS was God's punishment for homosexuality. Hell, no, wrote MCC Rev. Stephen Pieters (famously interviewed by evangelical Tammy Fay Bakker) in The Body:
"The idea that HIV/AIDS is a punishment from God is based on three faulty assumptions: that homosexual acts are sinful, that God causes suffering, and that God punishes sin with disease. These false assumptions result from a particular way of looking at society, sexuality, and how God works in the world."
So steel yourself for the disgusting slings and arrows about to be shot our way as scapegoats in the culture war over monkeypox.
But we've been here before, too. In the early 1980s, HIV/AIDS was called G.R.I.D. (Gay-Related Immune Deficiency). Before the self-empowerment movement conceived and publicized by Michael Callen, Richard Berkowitz and Dr. Joseph Sonnabend and before the Denver Principles ignited the power of organizing, people with AIDS were called "victims" at the mercy of intentionally ignorant government bureaucrats. ACT UP brought self-empowerment to the streets and into the newsrooms and living rooms of everyday people.
If Monkeypox is used as a cudgel against the community of men who have sex with men (MSM), it will be time to ACT UP and fight again.
So, here's what you need to know to protect yourself against the Monkeypox virus, which is rarely deadly, but nonetheless seriously as unpleasant as shit:
The illness begins with:
Fever
Headache
Muscle aches
Backache
Swollen lymph nodes
Chills
Exhaustion
Within 1 to 3 days (sometimes longer) after the appearance of fever, the patient develops a rash, often beginning on the face then spreading to other parts of the body.
Lesions progress over 2-4 weeks into unsightly scabs before simply falling off, producing some scaring. In Africa, monkeypox has been shown to cause death in as many as 1 in 10 persons who contract the disease but death rates in the recent European and American outbreak have so far been zero.
This is not a gay disease nor is it a sex-panic but it is hitting our community hard and we must protect ourselves and each other.
And that means educating ourselves and asking questions. For instance, PReP, which is a hugely successful and lifesaving drug that prevents transmission of HIV, does nothing at all to protect against Monkeypox, which can be transmitted through skin-to-skin contact by hugging or even sharing the clothes of someone with the virus.
One huge difference between now and the old AIDS days is that now the government is trying hard to work with us. That may change in November if Trump's Republicans takeover Congress. And it's not just federal.
Today, most LGBTQ protections are through some federal laws and policies but most are through a patchwork of state and local laws that are being undermined rapidly by a right-wing attempting to destroy the gains we have made. Surely, by now you've heard how we're "groomers," a spooky 1950s term that means pedophile. Soon we'll once again be "diseased pariahs."
So what should the community, the business and institutions that serve us do?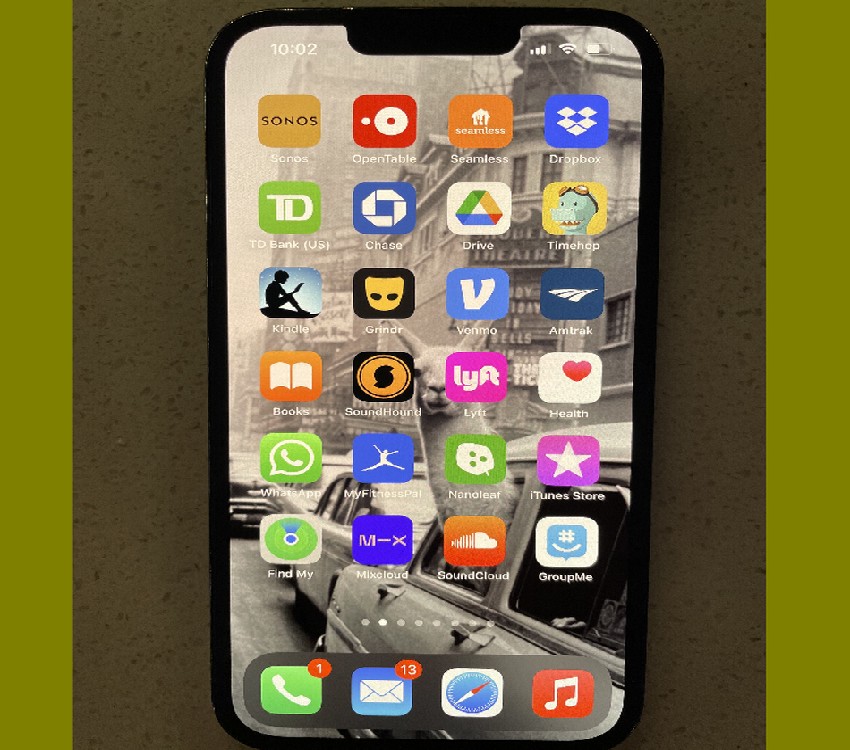 Be proactive. Grindr, Sniffies and Scruff and in-person sex businesses should not only promote safer sex practices but link to credible CDC/WHO information about monkeypox, including the risk of contracting the disease. Community organizations and healthcare agencies should add a monkeypox section on their website and take the lead on promoting information about how to protect ourselves.
Social media companies have a particular responsibility to prevent disinformation and I call in them to monitor Monkeypox conversations to reduce misinformation.
But here's the most important thing: I call on you to fight back and be vigilant against political thugs and bullies, to care for yourself, for your partners, friends, neighbors – and, as a critical precaution — keep your monkey paws wrapped before you serve it up.
We can get through this if we empower ourselves and take care of each other, again.  
Learn more about monkeypox:
https://publichealth.jhu.edu/2022/what-you-need-to-know-about-monkeypox
https://www.cdc.gov/poxvirus/monkeypox/index.html
https://www.cdph.ca.gov/Programs/CID/DCDC/Pages/Monkeypox.aspx
http://publichealth.lacounty.gov/acd/docs/MonkeypoxFAQ.pdf
********************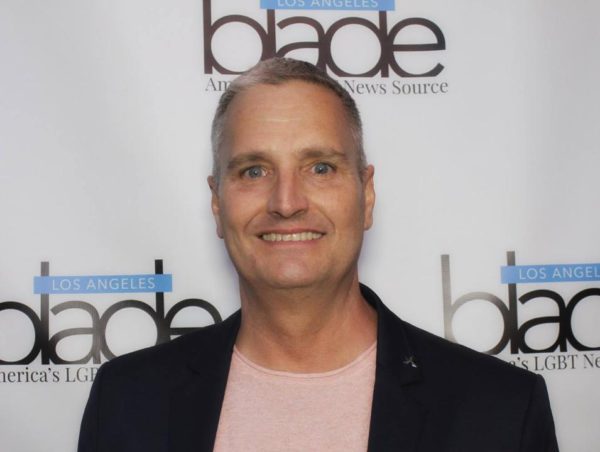 Troy Masters is the founder & publisher of the Los Angeles Blade.
Should we vacation in homophobic countries?
Secret gay bar in St. Petersburg seemed unfathomable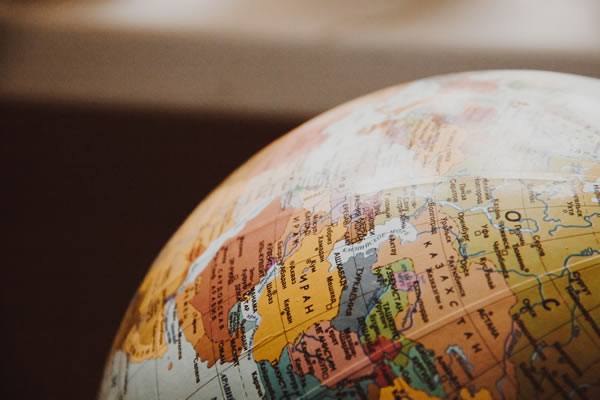 ST. PETERSBURG, Russia — The tiny rainbow light projecting onto the corner baseboard of the bar and tipsy people constantly belting out Mariah Carey karaoke songs clued me in. There was something unique happening here. It wasn't until a gentleman with glittered cheeks approached me to say how fabulous my dress was that I suddenly clocked it. I'd unknowingly ended up in a gay bar in the middle of Saint Petersburg, Russia.
A flood of overwhelming joy first took over. Before coming to Russia on vacation, I knew all too well the discrimination and fear LGBTQ Russians lived in. A gay bar in Russia, even a secret one like this, seemed unfathomable, so being where people could unapologetically be out and proud — even if it was only in the compounds of these four walls — was emotionally profound.
But within seconds, dread took over. Were we all safe? If you didn't know what to look out for, you'd assume this was just like every other neighboring non-gay bar — it wasn't hidden or anything. I wondered what was stopping a homophobe, if they found out, from vandalizing the bar or doing something much worse.
After all, Russia approved a legislation in 2013 prohibiting the distribution of information about LGBTQ matters and relationships to minors. The legislation, known as the "gay propaganda law," specifies that any act or event that authorities believe promotes homosexuality to individuals under the age of 18 is a punishable felony. According to a 2018 report by the international rights organization Human Rights Watch, anti-LGBTQ violence in the country spiked after it passed. The bill perpetuates the state's discriminatory ideology that LGBTQ individuals are a "danger" to traditional Russian family values.
A recent poll indicated that roughly one-fifth of Russians want to "eliminate" gay and lesbian individuals from society. In a poll conducted by the Russian LGBT Network — a Russian queer advocacy group — 56 percent of LGBTQ respondents said they had been subjected to psychological abuse, and disturbing reports of state-sanctioned detention and torture of gay and bisexual men in Chechnya, a semi-autonomous Russian region, have surfaced in recent years.
Considering this, it was no surprise that most of my gay friends refused to come on vacation with me to Russia. In our everyday, gay people don't march around with a gay Pride flag so homophobic Russians would probably never be able to tell which tourists are gay. However, many LGBTQ people will never travel to Russia or any other homophobic country for one logical reason: Fear.
Unfortunately, many exotic locations abroad are dangerous territory for the LGBTQ community to be in. Physical safety isn't guaranteed in countries like Nigeria, Iran, Brunei and Saudi Arabia where same-sex relationships are punishable by the death penalty. Not to mention the numerous transgender people who've been detained and refused entry to similar countries — even when it's only been a layover! However, an alternative reason why someone may refuse to vacation in a homophobic country is having a conscience.
When you pay for accommodation, nights out and sightseeing tours, your money doesn't just reach the hotel staff and waiters pockets — you're also financially supporting that country's government. Money talks so not giving homophobic countries tourism puts pressure on them. Ethically, why would anybody ever want to support a country through tourism that treats their LGBTQ community like dirt? Homophobia shouldn't be shrugged off simply as a local "culture."
Other LGBTQ people firmly embrace the right to go anywhere they choose, and that choosing to go gives them power. Homophobic countries still have closeted LGBTQ folks living there running underground gay spaces and groups. Is turning our back on the wonderful people and beautiful culture of a new place turning our back on their gay community too? There are countries where gay marriage is legal and trans rights are progressive, but abortion laws remain backwards. Do we boycott these countries too? And, how do we collectively define what a homophobic country is? Is legalizing gay marriage a requisite? Gay marriage is still illegal in Thailand when it is one of the most gay and trans-friendly countries in the world.
Increasingly the line of what is "right" and "wrong" erases all grey areas. Morality and activism — particularly when politics is involved — is never straightforward. The biggest surprise about Russia was how my own stereotypes I'd picked up from the media weren't always true. Saint Petersburg in Russia is far more liberal and gay-friendly compared to rural Russia but the fact still stands that my bisexual friend and I actively chose to go to a homophobic country for pleasure. In an ideal world, anybody of any sexual orientation or gender identity would be able to vacation wherever they want but that's sadly not reality. In the meantime, the wanderlust LGBTQ community will go on gay cruises that guarantee safe refuge or put civil rights and ideological differences aside to experience the world's natural wonders and incredible cultures.
Ash Potter is a writer and radio host.
Financial disaster hits HIV agencies in January- Why won't anyone stop it?
"National advocacy groups are essentially frozen into inaction, caught like deer in the proverbial headlights"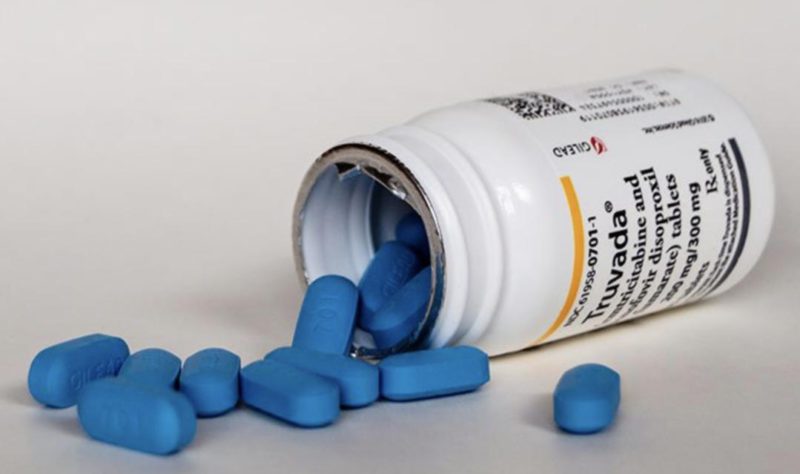 By Mark S. King | BALTIMORE – A financial crisis that will curtail hundreds of millions of dollars to HIV clinics and the community-based organizations that run them is coming on January 1, 2022. It's only weeks away. Meanwhile, our national advocacy groups are essentially frozen into inaction, caught like deer in the proverbial headlights.
Spoiler alert: pharma giant Gilead Sciences again plays the villain in this story but there's plenty of blame to go around. The landscape includes community organizations with a woeful lack of contingency planning, our government's hypocritical lack of actual investment in "Ending the HIV Epidemic," and yes, the insidious grip Big Pharma has on the people and organizations we trust to speak up on our behalf.
The situation is a doozy but somewhat murky. Buckle up.
The 340B program is a house of cards that is falling apart
Never heard of 340B? I'm not surprised. Its very complexity has sheltered it from skeptical eyes. My own crash course in 340B intricacies began in the last few months; this article is based on off-the-record interviews with providers, activists, staff within community-based agencies, and leaders from national HIV advocacy coalitions.
Journalist Benjamin Ryan does a great job of explaining how 340B works in his July 7, 2021, story for NBC News. I recommend you read it, but here's the bottom line: 340B is a federal drug pricing law that makes it possible for certain safety-net community clinics with a pharmacy — let's just talk about HIV or PrEP clinics here — to purchase name brand medications at rock-bottom prices.
For patients with insurance who receive the medication from those clinics purchased at the discounted price, the insurance company reimburses that pharmacy at a rate based on the undiscounted cost of the medication. If the patient does not have insurance, the pharma giant Gilead, which manufactures 90% of HIV treatment meds and the brand name versions of both approved PrEP drugs, makes a similar reimbursement to the clinic through its patient assistance program.
You read that right. These community clinics get a check for nearly the full retail price of a medication they bought for pennies on the dollar. The difference, the money the clinic is collecting out of thin air, is known as "the 340B spread."
How much are these community-based programs making off this scheme? Collectively, it's into the hundreds of millions of dollars per year, according to estimates I've received, but no one knows the real numbers because they aren't reported. The windfall to agencies is perfectly permissible, though, and is considered "unrestricted funding." Agencies have used the monies to cover other clinical costs in those clinics and to pay for everything from condoms to safe sex counselors to advertising.
Nowhere has 340B been more lucrative than for agencies that have pre-exposure prophylaxis (PrEP) clinics. The two brand-name drugs used for PrEP are both made by Gilead. Truvada, its first PrEP drug, has now gone off patent and there are more than ten cheap generic versions available. Gilead's newer drug for PrEP, Descovy, is far more expensive.
The yearly cost of Descovy for one 'PrEP patient can creep towards $20,000, so remember, most of that amount is sent to the agency through Gilead's patient assistance program if the patient is uninsured, even though the clinic actually paid much less for it. Free money, folks.
If you were a community clinic with a caseload of uninsured patients, which drug would you prescribe for PrEP: the cheap generic drug that won't bring much 340B money back to your agency, or the Descovy, which will generate an enormous reimbursement check from Gilead?
It's difficult to fault a struggling community agency for gulping heartily from this spigot of unrestricted funding. Well, unless it is making clinical decisions unduly influenced by money rather than the interests of the patient. For example, Truvada has renal and bone-density side effects that are rare, while Descovy has been shown to contribute to weight gain and bad cholesterol. The choice between them should be a patient-centered decision, not a financial one.
Anyone with common sense would conclude that the 340B gravy train couldn't possibly last forever. They're right. In a few weeks, Gilead is derailing the train.
The Gilead gambit to abandon PrEP clinics
Gilead abruptly announced in April that it would change their policy on these 340B disbursements. They will no longer pay the clinics anywhere near the full retail price, only allowing for minimal mark-up and therefore ending the big 340B payday to clinics. After an initial community outcry, they moved the effective date from October, 2021 to January, 2022. Gilead is reportedly firm on this new date.
Does Gilead have the legal right to make this change? Yes. In doing so, though, they will devastate community organizations that rely upon this revenue. As ethicist Kwame Anthony Appiah recently advised in his New York Times column, "When you provide people with ongoing assistance, you tend to assume ongoing obligations… when a helping hand is dependably there, it's only reasonable that we come to depend on it."
Gilead is obligated to help solve a problem it helped to create, and not summarily abandon agencies that have come to depend upon Gilead's funding.
For their part, Gilead claims that it is making this change because it just discovered it was reimbursing the clinics more than the clinics paid for the drugs. Uh huh. This program has been in place for years, folks. Gilead needs a new accountant, at the very least, if the fact it has dispersed hundreds of millions of dollars is somehow new information.
In another insulting statement of feigned ignorance, Gilead further claims that they had no idea that clinics relied upon 340B to fund their services. What does Gilead think agencies have been doing with this money? Maybe they figure everyone keeps a huge slush fund to use for, I don't know, cozying up to physicians on expensive junkets and conference receptions.
Our community advocacy response has been weak, clearly. With COVID still slowing much of our activist momentum, minimal action has been taken to deal with this impending disaster. Make no mistake, when this change goes into effect clinics will close, programs will end, and preventable HIV transmissions will occur. So much for "Ending the HIV Epidemic."
Gilead's wholesale purchase of the HIV community is nearly complete
Aside from 340B reimbursements, Gilead still papers the HIV landscape with checks. There is nary an HIV organization or program in this country totally untouched by Gilead's financial fingerprints. It makes it hard to publicly criticize Gilead when you're waiting on its response to your grant request.
When I asked national HIV advocacy leaders what exactly is being done to persuade Gilead to change its decision or at least delay it until alternatives are found, I was met with silences so long that I thought my cell service had failed.
Take AIDS United, the national consortium of HIV organizations with a twenty-million-dollar budget that is tasked with looking out for our interests from a policy and legislative standpoint. After AIDS United's strongly worded press release opposing Gilead's change, there has evidently been little further action. A subgroup of its Public Policy Committee (PPC) considered a scheme to take money away from Ryan White, which funds HIV treatment, to help cover the loss of 340B funds to PrEP clinics. Cooler heads prevailed, fortunately, and that strategy was scrapped. Their current battle plan is, well… I have no idea. They meet this week. Let's watch to see what they come up with. Gilead's financial support of AIDS United runs deep, it's worth noting.
Where is the United States Government?
Nowhere else in the world does a system exist where the provision of health services is dependent upon drug prices remaining high. It's peculiar and perverse. If the United States had a national program that funded PrEP clinics we wouldn't be confronting this mess. Sadly, it does not and we are.
This summer, an ad hoc community coalition sent a letter to Harold Phillips, Director of the Office of National AIDS Policy (ONAP) at the White House, asking ONAP to please broker a meeting between the coalition and Gilead to discuss a remedy for all this. Phillips declined. So much for leadership from the White House.
Here's a fun fact: Douglas Brooks, who was once the Director of the White House Office of National AIDS Policy himself, resigned from it in 2016 after two years and started a new job as a Gilead executive just one month later. I'll let that story speak for itself.
Then there's the Presidential Advisory Council on HIV/AIDS (PACHA), made up of dedicated community advocates and clinicians but also littered with pharmaceutical executives and their apologists. What is this auspicious council doing, you might ask, about a crisis that will have a crushing impact on their National AIDS Strategy for "Ending the HIV Epidemic?" The agenda for the council's meeting this week is public information, and nowhere on it will you find mention of the 340B funding crisis. Not a word.
Perhaps AIDS United could use its strength to work with legislators to create funding for these PrEP clinics, and we could all go back to being at the mercy of politicians rather than the pharmaceutical industry. That sounds quaint at this point, but it's worth a try.
Some final thoughts
The more you understand 340B, the more you might lose faith in our systems of HIV funding, or doubt the allegiances of our community leadership, or even question the judgment of those who provide HIV clinical services. Being disgusted by the actions of Gilead is a given, but the actions (and inactions) of players within our own community are especially demoralizing.
I remember the activism that forced our government to address the AIDS crisis and to fund research for medications when there were none. You don't even need a long memory to recall the activism of PrEP4All, leading to congressional hearings just two years ago on the high cost of Gilead's PrEP drugs.
I never envisioned HIV community clinics would one day become pigs at the trough, gorging on money from a pharma giant we once opposed with righteous clarity, or that the national HIV advocacy coalitions we created would simply shrug in the face of an oncoming financial disaster, or that the National AIDS Strategy our government touted would ignore the structural needs of a true prevention response.
Above all, I worry for the individuals who will be left defenseless against HIV transmission come January, when the clinic that provided their PrEP medication and HIV prevention education closes.
Even if the closings happen without much notice to the people the clinics serve, it will certainly happen after plenty of warning to the rest of us.
********************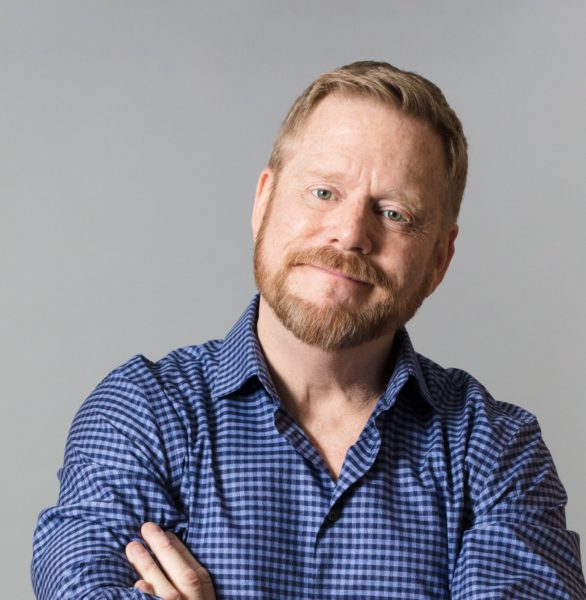 ********************
The preceding article was previously published at My Fabulous Disease and is republished with permission.