Country singer T.J. Osborne comes out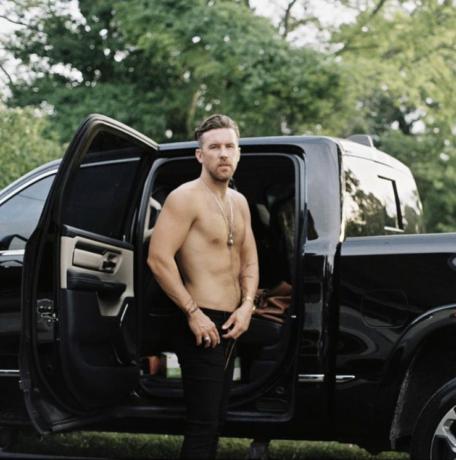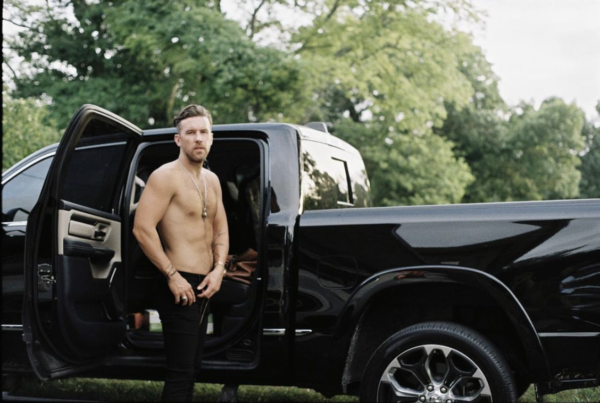 NASHVILLE – Another celebrity has joined the ranks of those who have made the decision to come out publicly, and this one represents an important milestone.
T.J. Osborne, lead singer of the country duo Brothers Osborne, came out as gay in an exclusive interview with Time Magazine, which was published February 3. While other ostensibly country artists are openly LGBTQ (such as Orville Peck, Brandi Carlile, Lil Nas X, Chely Wright and Billy Gilman, all of whom are name-checked in the Time article), Osborne's revelation makes him the first – and so far, only – openly gay artist signed to a major country label.
Osborne told interviewer Sam Lansky he had been aware of his sexuality from an early age, and has long been out to his family and friends.
"I'm very comfortable being gay," he says. "I find myself being guarded for not wanting to talk about something that I personally don't have a problem with. That feels so strange."
In response to the oft-parroted notion that being gay shouldn't be an issue anymore, he told the magazine, "People will ask, 'Why does this even need to be talked about?' and personally, I agree with that… But for me to show up at an awards show with a man would be jaw-dropping to people. It wouldn't be like, 'Oh, cool!"
He also says he doesn't anticipate too much blowback. "I don't think I'm going to get run off the stage in Chicago," he muses. "But in a rural town playing a county fair? I'm curious how this will go."
He admits that country music is not hugely popular with many LGBTQ people, but proffers the question, "But is that just because they've never had the opportunity to relate to it?"
After news of Osborne's coming out, GLAAD issued a statement from Anthony Ramos, the advocacy organization's Head of Talent:

"T.J. Osborne's decision to publicly come out and share his story is a major step forward to increase LGBTQ acceptance and inclusion in the country music world. He is now the only openly gay artist signed to a major country music label, and I hope that the business continues to realize that there is a space for LGBTQ artists, and that they can be commercially successful. Brothers Osborne are one of today's most successful country music acts and T.J.'s decision to share his true and authentic self with their many fans has the power to change hearts and minds when it comes to acceptance for the LGBTQ community."
T.J. formed the Brothers Osborne duo with his brother John, a guitarist, in 2012. Signed with EMI Records Nashville, they've released seven country Top 40 singles and three studio albums, to date. Their platinum hit "Stay a Little Longer," was a crossover to mainstream radio, and the duo has four CMA Awards, in addition to being nominated for seven Grammys.
'Jeopardy!' champ helps 83-year-old accept Trans people
Schneider recognized the challenges that come with being an openly Trans woman on national TV, but noted: "I thought it would be worse"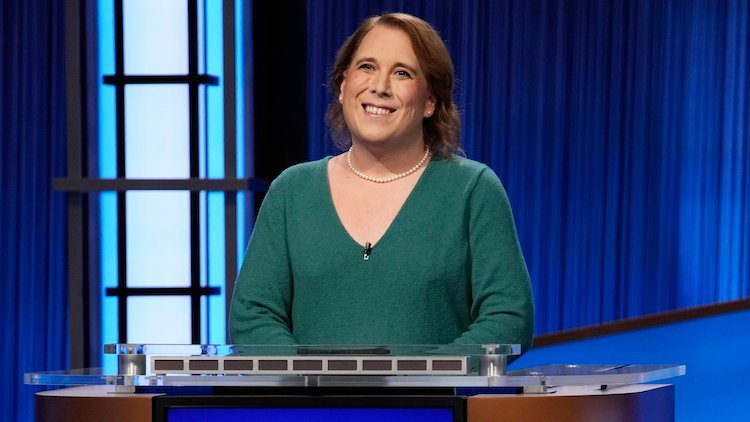 OAKLAND – Trans "Jeopardy!" champion Amy Schneider, the most winning woman in the show's history, opened up in a recent interview about learning that her TV presence helped an 83-year-old man learn to accept Trans people. 
In an interview with NPR, Schneider recognized the challenges that come with being an openly Trans woman on national TV, but noted: "I thought it would be worse."
Though Schneider has dealt with her fair share of transphobic comments on the internet, she told NPR's Ari Shapiro that she stays out of the comment sections because it's better for her mental health.
However, she did recall receiving one Twitter post that highlighted the positive impact of her visibility.
"After two to three years of conversation, you being on "Jeopardy!" every night has taught my dad to be accepting of Trans people," the post said, according to Schneider. "You're the first person he's used correct pronouns with, an 83-year-old man saying, this isn't too hard. Thanks for your message of love." 
"That is just one of the best things I could hear," Schneider said. "And that I've been able to do that, give people that experience – and if I'm helping them, that's what I want to do most of all."
On Friday, Schneider won her 33rd straight game, the third-longest winning streak in "Jeopardy!" history, amassing $1,111,800 in winnings.
Recently, the history-making contestant returned to Twitter after a brief hiatus sparked by being robbed at gunpoint over the New Year's weekend.
"Hi all! So, first off: I'm fine. But I got robbed yesterday, lost my ID, credit cards, and phone," she said, adding: "So, I doubt I'll even start writing tonight's game thread today, and if I keep winning, it may take a bit for me to get caught up. Thanks for your patience!"
Schneider, an engineering manager from Oakland, has been an inspiration to many during her historic run on the show. 
"Seeing Trans people anywhere in society that you haven't seen them before is so valuable for the kids right now that are seeing it," she told ABC affiliate KGO-TV in November, adding: "I'm so grateful that I am giving some nerdy little Trans kid somewhere the realization that this is something they could do, too."
Tom Daley: Bad Dad Jokes!
Terrible jokes, but I love them! Not sure if Lance does…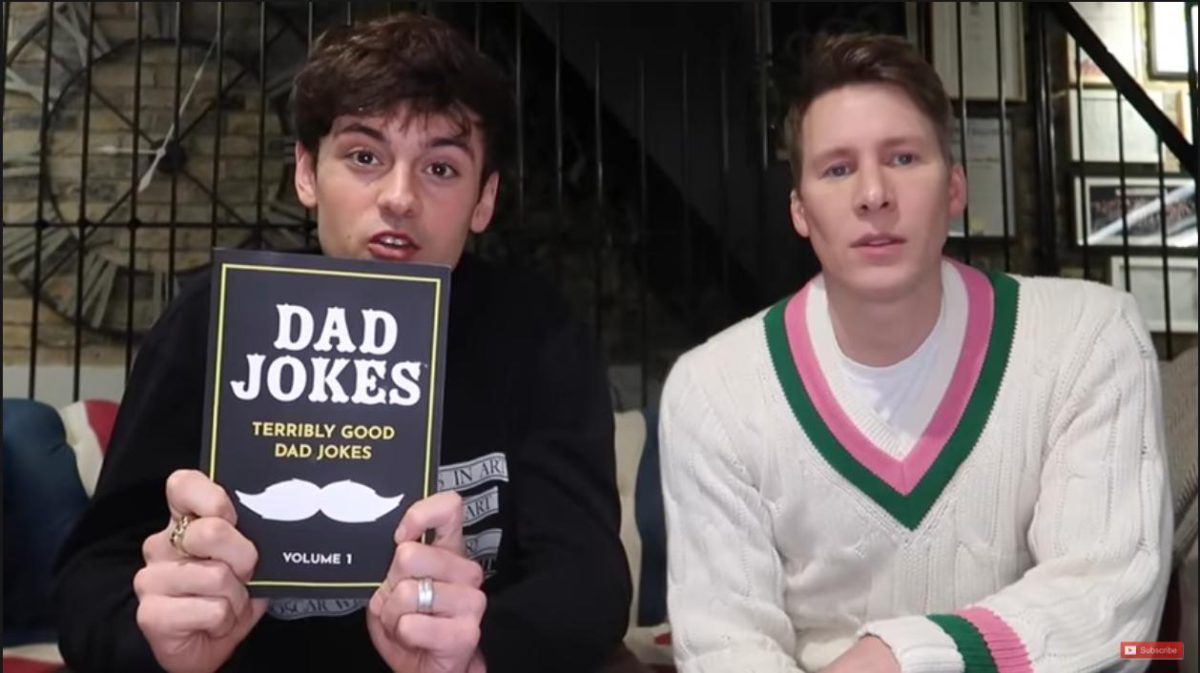 LONDON – British Olympian and gold medalist diver Tom Daley along with his husband D. Lance Black pass along some really terrible 'Dad' jokes.
Out Trans Munroe Bergdorf is covergirl as Cosmopolitan UK celebrates 50
"I believe the people want trans inclusion, racial equality, to end misogyny so women and girls feel safe walking home at night"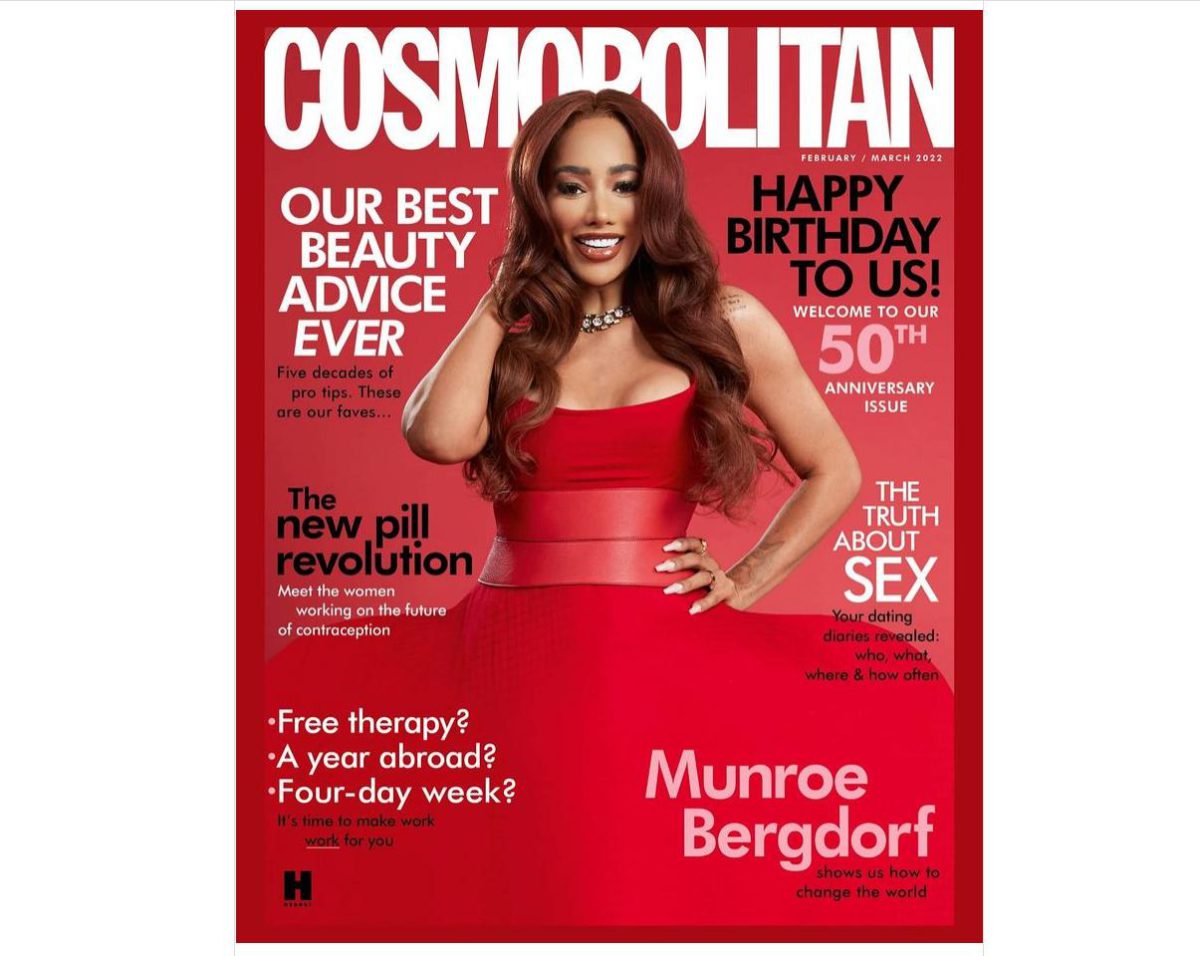 LONDON – Starting this upcoming Friday, January 21, customers standing in the queue at checkout tills and newsstands across the United Kingdom will be greeted by the sight of model and Out Trans activist Munroe Bergdof smiling back at them from the cover of the 50th anniversary special edition issue of Cosmopolitan UK.
In the cover story interview conducted by PinkNewsUK gender and identity journalist Vic Parsons, Salvadoran-American filmmaker, actor, model, and intersex rights activist River Gallo, along with writer, stylist and consultant Aja Barber, Bergdof discusses career, climate change and global warming, cancel culture, pronouns and the future of Trans rights.
"I hope there's a young trans girl looking at this cover thinking: 'I can do it too and who I am is not going to hold me back,'" she says.
Bergdorf adds: "I believe the people want trans inclusion, racial equality, to end misogyny so women and girls feel safe walking home at night."
"I don't think we have ever been as enlightened as a people as we are now, even if there is a lot of misinformation around. I do feel like the spark has been lit. Less people are passively accepting what they have been presented with and that's an incredible thing."
In a commentary piece written for London-based fashion and cultural media outlet Grazia in February 2018, Bergdorf noted;
"A woman is more than a vagina, than her ability to bear children, the gender she was assigned at birth, a socio-economic class, marital status or sexual history – yet every one of these points has been used to define and control a woman's place in society. This is why feminism must serve as an inclusive tool of liberation for all female identities and experiences, not just some. This is where so many women are still getting it wrong."
[…]
"I long to see more cisgender women in positions of influence standing up for trans women, making people aware of issues that may not affect all of us, but that we should all care about deeply."
[…]
"We must learn to see all women's experiences as worthy of being listened to within feminist discourse. Because the fact is not all women possess a functioning reproductive system, not all women have a vagina, not all women's vaginas are pink. So, when 'pink pussies' are used as imagery intended to unify all women, what they are actually doing is excluding a large amount of women from feeling like they have a voice within feminism."
Bergdof deleted her Twitter account due to the torrent of transphobic abuse she received on the social media platform PinkNewsUK reported.
"Tired of being a punching bag. Twitter is not a safe app for transgender people," she wrote.
The activist called on social media platforms take more action to combat the abuse directed at transgender people and women online.