February 4, 2021 at 11:16 am PST | by John Paul King
Country singer T.J. Osborne comes out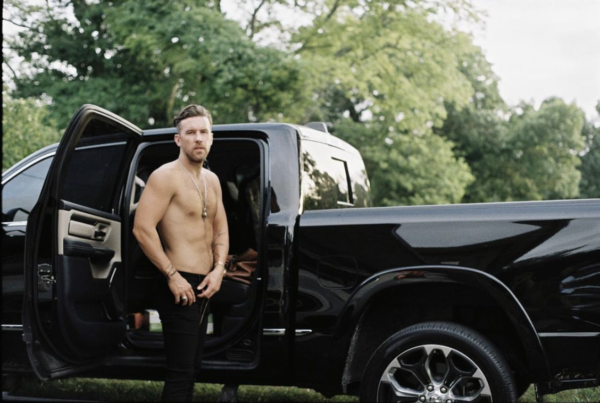 NASHVILLE – Another celebrity has joined the ranks of those who have made the decision to come out publicly, and this one represents an important milestone.
T.J. Osborne, lead singer of the country duo Brothers Osborne, came out as gay in an exclusive interview with Time Magazine, which was published February 3. While other ostensibly country artists are openly LGBTQ (such as Orville Peck, Brandi Carlile, Lil Nas X, Chely Wright and Billy Gilman, all of whom are name-checked in the Time article), Osborne's revelation makes him the first – and so far, only – openly gay artist signed to a major country label.
Osborne told interviewer Sam Lansky he had been aware of his sexuality from an early age, and has long been out to his family and friends.
"I'm very comfortable being gay," he says. "I find myself being guarded for not wanting to talk about something that I personally don't have a problem with. That feels so strange."
In response to the oft-parroted notion that being gay shouldn't be an issue anymore, he told the magazine, "People will ask, 'Why does this even need to be talked about?' and personally, I agree with that… But for me to show up at an awards show with a man would be jaw-dropping to people. It wouldn't be like, 'Oh, cool!"
He also says he doesn't anticipate too much blowback. "I don't think I'm going to get run off the stage in Chicago," he muses. "But in a rural town playing a county fair? I'm curious how this will go."
He admits that country music is not hugely popular with many LGBTQ people, but proffers the question, "But is that just because they've never had the opportunity to relate to it?"
After news of Osborne's coming out, GLAAD issued a statement from Anthony Ramos, the advocacy organization's Head of Talent:

"T.J. Osborne's decision to publicly come out and share his story is a major step forward to increase LGBTQ acceptance and inclusion in the country music world. He is now the only openly gay artist signed to a major country music label, and I hope that the business continues to realize that there is a space for LGBTQ artists, and that they can be commercially successful. Brothers Osborne are one of today's most successful country music acts and T.J.'s decision to share his true and authentic self with their many fans has the power to change hearts and minds when it comes to acceptance for the LGBTQ community."
T.J. formed the Brothers Osborne duo with his brother John, a guitarist, in 2012. Signed with EMI Records Nashville, they've released seven country Top 40 singles and three studio albums, to date. Their platinum hit "Stay a Little Longer," was a crossover to mainstream radio, and the duo has four CMA Awards, in addition to being nominated for seven Grammys.