Black trans service members welcome chance to again serve openly
Biden order 'closes a dark chapter of history.'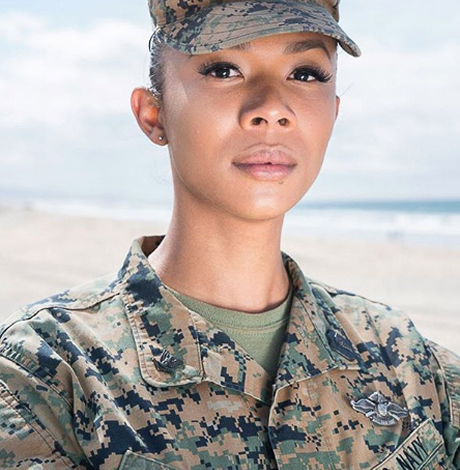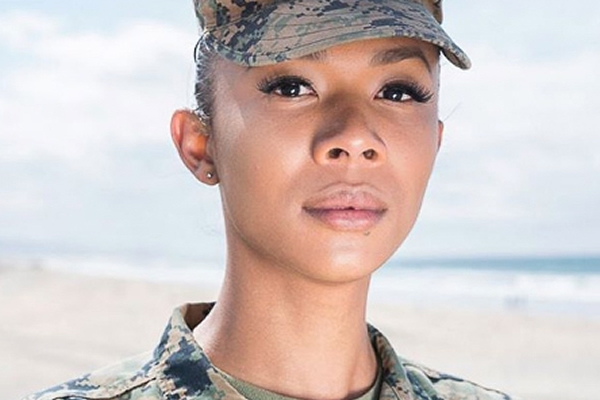 CAMP PENDLETON, Calif. — Transgender U.S. Navy Corpsman Akira Wyatt rises at 6 a.m. at Camp Pendleton each day to see sailors and Marines for sick calls, and today she does so a little easier.
President Biden on Jan. 25 signed an executive order rescinding the Trump administration's ban on trans individuals being able to enlist or openly serve in the military.
The ban was in response to former President Trump's July 26, 2017, tweets prohibiting "transgender individuals to serve in any capacity in the U.S. military." But Wyatt and others who had transitioned prior to the ban going into effect in April 2019 continued to serve in silence while others like them were prevented from enlisting or receiving transitional care. And some, like Wyatt, also served in critical medical roles during the global coronavirus crisis.
When she heard the ban had been lifted, the 29-year-old Black Filipina woman said she felt "like when Mario hits the mushroom and goes up a level."
"President Biden's restoration of open service recognizes transgender service members as an integral part of our military and closes a dark chapter of history," said Emma Shinn, a Marine Corps captain and president of SPART*A, an organization supporting trans service members, in a joint statement with the Modern Military Association of America. "I am elated that the approximately 15,000 transgender service members proudly serving across the globe can rest easier knowing that their service to our nation is seen, valued and that they can continue to serve as their authentic selves."
Wyatt told the Los Angeles Blade she was also happy to see the U.S. elect a Black woman of South Asian descent born to immigrants like herself. On that day, even before the ban had been lifted, she sat back with her cup of coffee and "felt like a boss."
"I had my Keurig and I sipped it," Wyatt laughed happily while recalling the moment she learned Kamala Harris had become the next vice president. "I shall embody her, I shall be her, and this morning shall be boss!"
Wyatt and Army Staff Sgts. Allyn Cropper and Keishaun Lowery are all active duty service members who also identify as trans people of color. They each recalled feeling anxiety not only during the four years of the ban but also during last summer's racial unrest and the U.S. Capitol insurrection on Jan. 6 in which former service members and white supremacists were reported to have taken part.
But the election of the first Black vice president of Asian descent and the Senate confirmation of retired Army Gen. Lloyd Austin, III, as the first Black secretary of defense made them feel hopeful again for the future.
Austin on Feb. 5 signed the Department of Defense Instruction 1325.06, "Handling Dissident and Protest Activities Among Members of the Armed Forces," directing commanding officers and supervisors to discuss extremism in the ranks during a one-day "stand down," according to a Pentagon press release.
Wyatt's unit responded on Feb. 11 by holding an open forum on race where she and her co-workers shared with peers what life was like for them. Wyatt said many women service members and service members of color were happy to have a new defense secretary and vice president who represents them, but she said others seemed to need justification for why diverse leaders "deserved to be there" in high positions. Wyatt said it seemed as if their leadership positions were unearned.
Still, she was glad for the opportunity and the discussion brought on by more inclusive senior leadership.
"I see this now as progress. We're growing as a country," said Cropper, who self-identifies as a 32-year-old Black man of trans experience. "Now we have a leader who is choosing to see the needs of the people and he is addressing them. And I think that says a lot that it's not even a hundred days (for him in office) yet."
Cropper met Biden at the Democratic presidential debate on June 27, 2019, in Miami where the future president shook his hand and said, "I see you." He also met now-Transportation Secretary Pete Buttigieg, who commended him on his military service as a prior service member himself.
While driving to a routine doctor's appointment on Feb. 11 and doing "just regular everyday life stuff," Cropper told the Blade of the hope he feels now that Trump's trans service member ban is now behind him.
"There's always going to be something, I mean I'm Black and I'm in the military," Cropper said. "But this is now one less thing off my shoulders that I have to worry about."
Instead, he can try to relax and just focus on caring for his partner, his l6-year-old cousin, his two miniature schnauzers Seoul and Carlito, and his Staffordshire terrier Siri.
"Reversing this ban is a victory for all Americans," said SPART*A Vice President Bree Fram, who is a lieutenant colonel in the U.S. Air Force, in the Jan. 25 joint statement. "President Biden has given the gift of opportunity to thousands of individuals who will use it to serve the country they love."
Since first enlisting in 2008, Cropper had served under varying policies limiting how he expressed his LGBTQ identity, including the repealed "Don't Ask, Don't Tell" policy that banned openly lesbian, gay and bisexual service members.
Despite these restrictions, he still earned several military awards and honors, including one for physical fitness.
"A lot of times the physical aspect of military service is brought up with trans service members," Cropper said while pointing out he and others like him not only met the physical standards but exceeded them. "To be a Master Fitness Trainer you have to score in the 90th percentile in every event."
Lowery, who also identifies as a Black trans masculine service member, told the Blade that being able to serve openly also affects leadership skills.
"When leaders can be more authentic, they can be more honest," he said. "In the world in general, we have a shortage of honest leaders. Anything we can do to have people be more honest and authentic in general is the right thing to do."
Lowery currently lives with his wife, daughter and two great Danes, but he grew up "pretty poor" and joined the Army in search of a better life.
While Cropper came from a family of professionals, including a mother who is a doctor of internal medicine, and wanted to prove that he could make it on his own, Lowery struggled with work, school and long bus commutes before finally signing up in 2007.
"We didn't have Lyft in 2004," he laughed. "It was the bus or mom, and mom wasn't always happy to help you."
Lowery also recalled being a "tomboy raised in a Pentecostal world" who wore basketball shorts for the "sheer comfort." He didn't know what being trans was in those days, but he knew being himself meant being masculine.
"It was a way of life," he said, one that he couldn't live openly under the ban. "Medical professionals didn't have the resources to assist you."
He also described troubles not with peers or subordinates, but with senior leaders who didn't know how to handle his decision to transition.
While updating his military paperwork and taking Zoom college classes from home, Lowery told the Blade about a major under whom he served during the ban who told the team he led that they didn't have to use his correct pronouns, that "the regulations don't force us to."
"You can call him whatever you want legally," Lowery said, recalling the major's words. "You're not going to get into trouble."
Currently, Lowery is taking classes so he can one day go to law school and help others who find their lives limited by discriminatory laws and policies like his was. He wants to study family and human rights law because "we need more people influencing policies who are actually impacted by them."
Both Cropper and Lowery also spoke of their identities as Black men serving during the 2020 Black Lives Matter protests.
"I had emotions that overtook me when it came down to those protests," Cropper said. "I felt every single part of my identity was under attack last year. I couldn't be Black enough, I couldn't be trans enough and I couldn't be valued as a soldier which I gave up over a decade of my life becoming."
But he looked to the differences between Biden and Trump and saw a chance for growth and opportunity.
"The Armed Service now is more reflective of America," Cropper said. "Now, we're saying to more people, you are valued and you, too, can serve your country."
Still, Lowery was a little more pragmatic. He questioned how even senior leaders with good intentions, but working all the way in D.C., could really impact the lives of individual soldiers of color in isolated, rural areas like Kansas. He pointed out that sometimes well-meaning changes to improve troop morale were too superficial to help isolated Black, Latino, LGBTQ or other soldiers from diverse backgrounds who were longing for community, family and acceptance.
"Adding a Smoothie King on base won't change things at an installation that is not diverse, but I still want it," he laughed. "But it won't change things."
So for now, Lowery continues his pre-law studies, Cropper continues to work hard to advance his military career, and Wyatt continues to spend precious time with her new husband when not rising early for sick call duties.
"Me and my (trans) sisters have this saying," Wyatt said. "That your courage is your crown, so wear it to the T."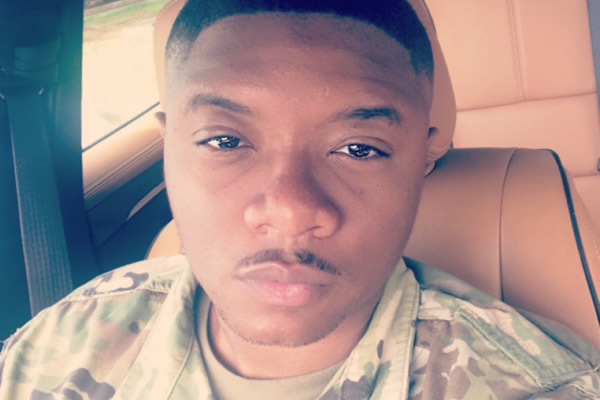 Florida prohibits Medicaid reimbursement for trans healthcare
Lambda Legal tells the LA Blade its "exploring all possible avenues for challenging this discriminatory rulemaking"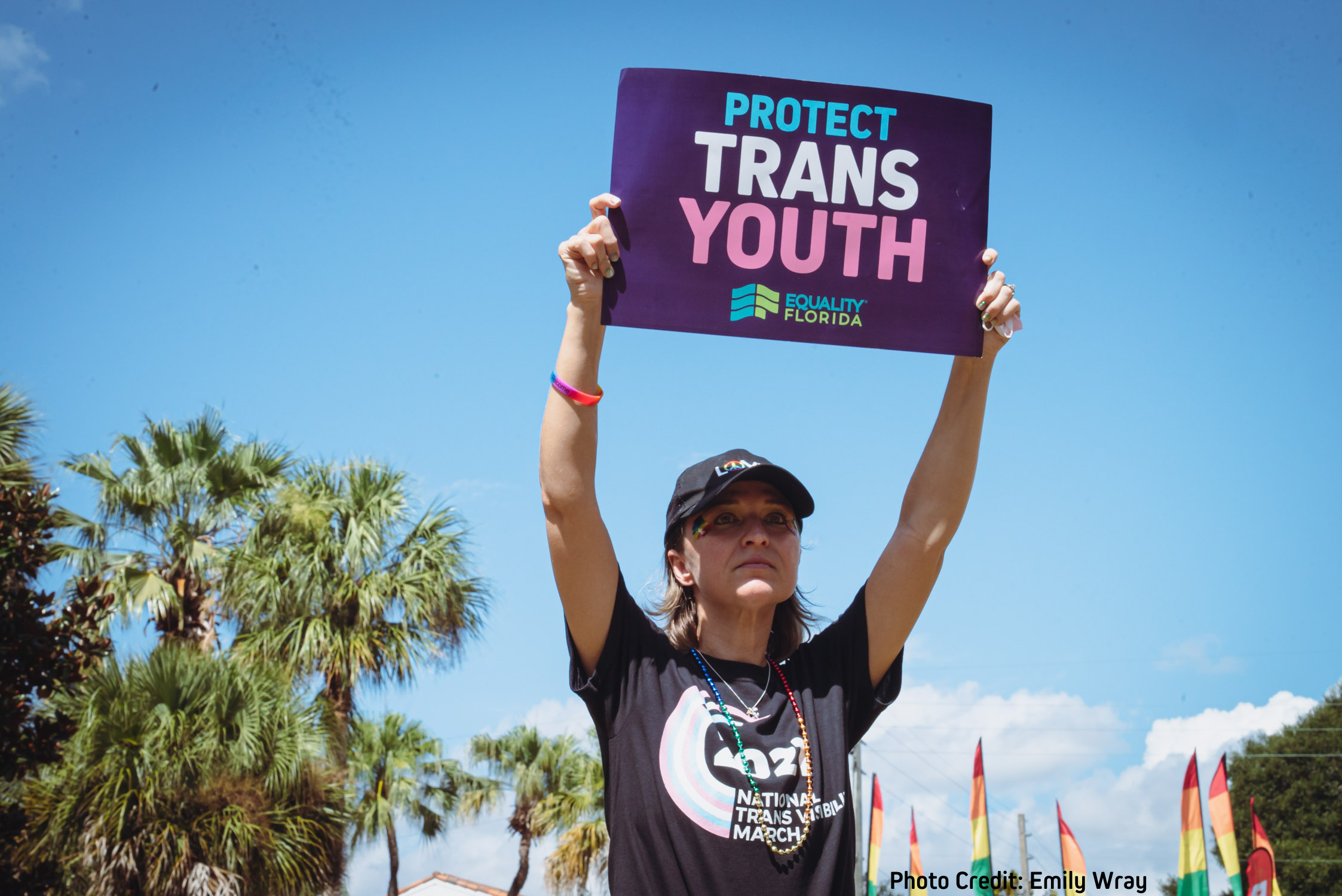 TALLAHASSEE – On Thursday, Florida officially joined the roster of conservative states whose Medicaid programs carve out coverage exemptions for transgender related healthcare, including gender-affirming therapies for young people.
Against the guidance of mainstream medical opinion, the state's Agency for Health Care Administration (AHCA) ratified new rules prohibiting taxpayer reimbursement for puberty blockers, hormone therapies, or surgical procedures to treat gender dysphoria.
"We are exploring all possible avenues for challenging this discriminatory rulemaking," wrote Carl Charles, senior attorney at Lambda Legal, in an emailed statement to The Los Angeles Blade. "Lambda Legal has secured victories on this issue in other states such as Alaska (Being v. Crum), and just this month in our case, Fain v. Crouch, in West Virginia."
The American Academy of Pediatrics (AAP) and its Florida Chapter (FCAAP) wrote in an emailed statement to The Blade that they were "disheartened" by AHCA's finalization of rules blocking Medicaid coverage for gender affirming care:
"The state's interference with the physician-patient relationship and its prohibition of this vital care will negatively impact Floridians who are trying to live their lives as their true, healthiest selves. As pediatricians, our only goal is to work with families and provide our patients with the best evidence-based care possible. When necessary and appropriate, that includes gender-affirming care. The AAP and FCAAP will continue to stand up in support of all young people, including those who are transgender."
The U.S. Centers for Medicare and Medicaid Services did not return a request for comment in time for publication. The U.S. Department of Health and Human Services did not immediately respond to a request for comment.
Also on Thursday, Florida's AHCA inaccurately accused HHS and the AAP of misleading the public about the safety of transgender related healthcare, though it was not the first time the state's health agency has butted up against its federal counterparts and associations of medical practitioners.
AHCA previously issued a bulletin in April that prompted rebukes from groups including the Endocrine Society, which accused AHCA of spreading misinformation about healthcare treatments for transgender people, including youth. The bulletin's contents also conflicted with official positions on these matters held by HHS.
A coalition of legal advocacy organizations including Lambda Legal immediately condemned the AHCA's latest move in a joint statement Thursday, writing: "Ignoring thousands of public comments and expert testimony, Florida's AHCA has finalized a rule that will deny Medicaid coverage for all medically necessary gender-affirming care for both youth and adults. This discriminatory and medically unsound rule will take effect on August 21, 2022, putting transgender people in jeopardy of losing access to critical gender-affirming health care services."
The statement also took aim at Florida Gov. Ron DeSantis: "AHCA's actions, at the behest of Governor DeSantis and his political appointees, are morally and legally wrong as well as medically and scientifically unsound. This rule represents a dangerous escalation in Governor DeSantis's political zeal to persecute LGBTQ+ people in Florida, and particularly transgender youth."
The Movement Advancement Project publishes a chart tracking state-by-state Medicaid coverage for transgender-related care, which is a patchwork of different exemptions and carveouts that generally maps onto the extent to which each leans conservative.
Much like with other public health insurance programs like state employee health plans, discriminatory state Medicaid programs have often been the subject of litigation challenging them, in lawsuits that are often successful.
Nikole Parker, Equality Florida's Director of Transgender Equality in an emailed statement said:
"Just over one week from today, Florida's Agency for Health Care Administration, at the behest of Governor DeSantis, plans to strip thousands of vulnerable Floridians of their health care. Transgender people have been accessing gender-affirming care through Medicaid for years. That care is now being shut off by a state agency that has been corrupted, weaponized, and stacked with extremists by a governor desperate to fuel his own political ambitions.
Today, more than 9,000 transgender Floridians access care through Medicaid. On August 21, the state government will put  that care on the chopping block. As further evidence for his complete disregard for the health and well being of transgender Floridians, the DeSantis Administration has done nothing to quantify or assess the terrible impact this rule would have on the thousands of transgender people who rely on Medicaid for their care. The transgender community, like all people, shouldn't have necessary, life-saving care stripped away by extremist politicians working overtime to stoke right-wing fervor. This brazen, politically-motivated attack is cruel, dangerous and puts the health of thousands at risk."
Virginia's Gov. Youngkin will force teachers to out their LGBTQ+ students
"I firmly believe that teachers and schools have an obligation to make sure that parents are well informed"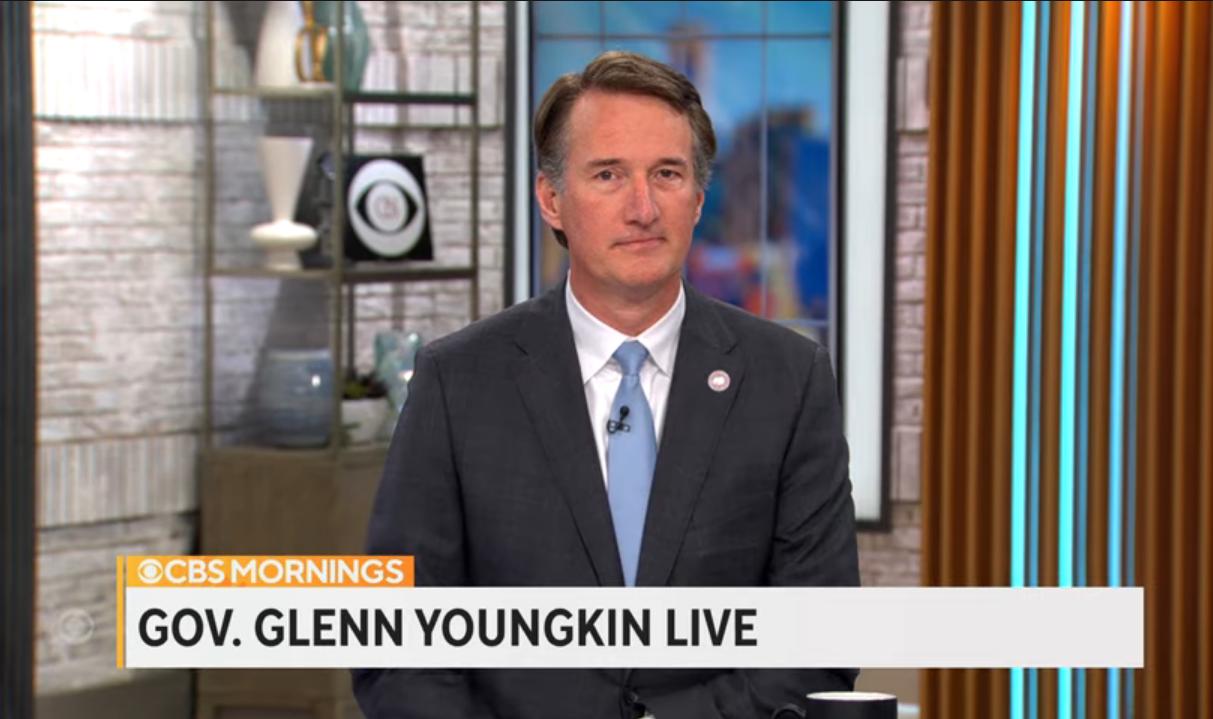 RICHMOND – Virginia Republican Governor Glenn Youngkin affirmed his support on Tuesday for measures that would require teachers to notify parents of their children's sexual orientation or gender identity, regardless of the students' consent. 
The move was justified under the pretext of protecting "parental rights," a specious argument that has given cover to policies enacted by conservative legislatures across the country that target LGBTQ+ people, including students, in public schools.
"With regards to informing parents with most important decisions about their children…Parents should be at the forefront of all of these discussions," Youngkin told WJLA News. "And I firmly believe that teachers and schools have an obligation to make sure that parents are well informed about what's happening in their kids' lives."
Critics, however, charge that coming out is an intensely personal act, that taking away a student's ability to do so on their own terms can be psychologically damaging, intrusive, and hurtful. In some cases, for students whose parents or guardians might harbor anti-LGBTQ+ views, it can be dangerous.
Lambda Legal reports between 20 and 40% of homeless youth identify as LGBTQ+ and are "frequently rejected by their families or fleeing abusive long-term placements." Forcibly outing young LGBTQ+ people can mean they will be forced to live on the streets.
Notwithstanding Youngkin's efforts to portray himself as a moderate when campaigning for governor, Tuesday's statement follows a series of extreme rightward moves he has made with respect to education policies in the state that concern LGBTQ+ youth and subject matter.
Florida's controversial "Parental Rights in Education" bill, which critics termed the "Don't Say Gay" bill, was similarly premised on the right of parents to control the material to which their children will have access in school.
In reality, the overbroad legislation prohibits any classroom discussion of sexual orientation or gender identity for students in certain grades, which could potentially lead to disciplinary action against a teacher who mentions their same-sex spouse.
Youngkin has similarly taken aim at educational materials in public schools, such as by signing into law SB656, which requires parental notification of nebulously defined "sexually explicit content."
Just after taking office in January, he set up a "tip line" to solicit comments from Virginia parents on "divisive practices" or the inclusion of curricula and materials they may consider objectionable.
Plaintiffs in multiple lawsuits, the most recent of which was filed on Monday, accuse Youngkin of violating public records laws by his refusal to share "tip line" emails with news media organizations.
Out Vermont state senator wins Democratic primary in U.S. House race
Tuesday's victory makes her likely to become the first woman and openly LGBTQ+ person to represent the heavily Democratic state in Congress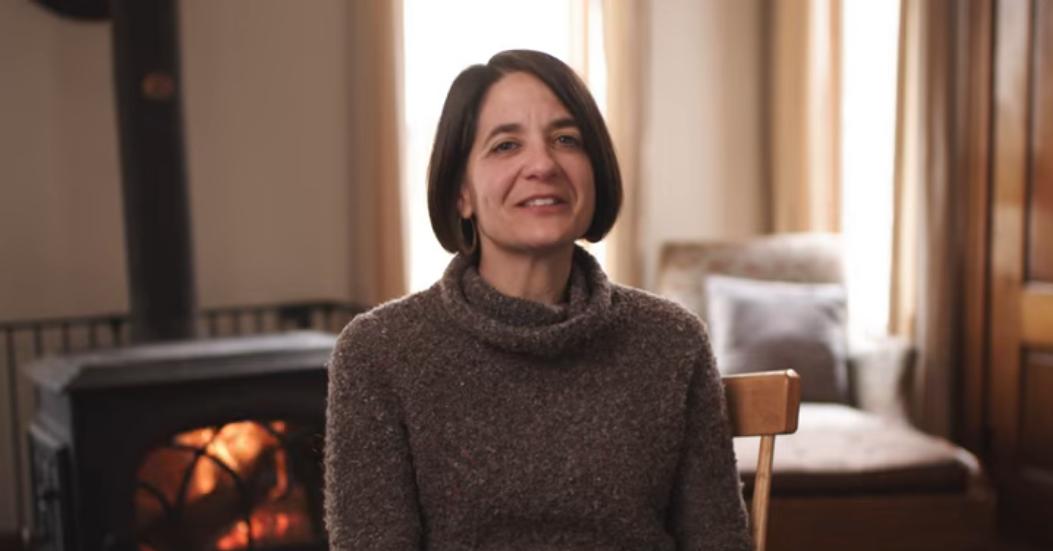 MONTPELIER – The Green Mountain State's state Senate president pro tempore has won the Democratic nomination for the state's at-large congressional seat, the state's lone seat in the U.S. House of Representatives.
Becca Balin is running to succeed U.S. Rep. Peter Welch and Tuesday's victory makes her likely to become the first woman and openly LGBTQ+ person to represent the heavily Democratic state in Congress if elected in November. Vermont is the only state that has never had a female member of its congressional delegation.
The VTDigger, a statewide news website, reported; "Balint, 53, is the first openly gay woman elected to the Vermont Senate and the first woman to serve as its president. The former middle school teacher and stay-at-home mother won her first political contest in a race for her southeastern Vermont Senate seat in 2014.
She rose quickly through the ranks of the Democrat-controlled chamber, becoming majority leader in 2017, at the start of her second term. Four years later, in 2021, she was elected pro tem — the top position in the Senate."
Becca Balint, the president pro tempore of the Vermont Senate, has won the Democratic primary for the state's open congressional seat. She could become the first woman and the first openly gay person to represent the state in Congress. https://t.co/RaAgwmtQJD

— The Associated Press (@AP) August 10, 2022