Black trans service members welcome chance to again serve openly
Biden order 'closes a dark chapter of history.'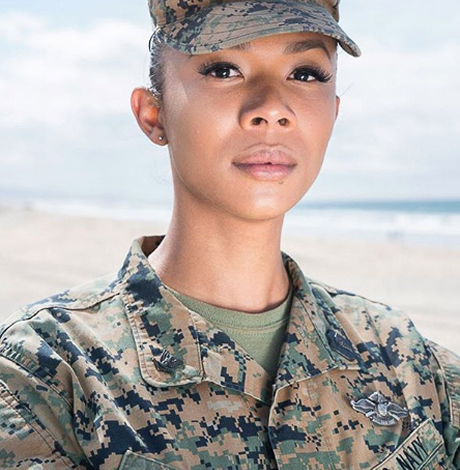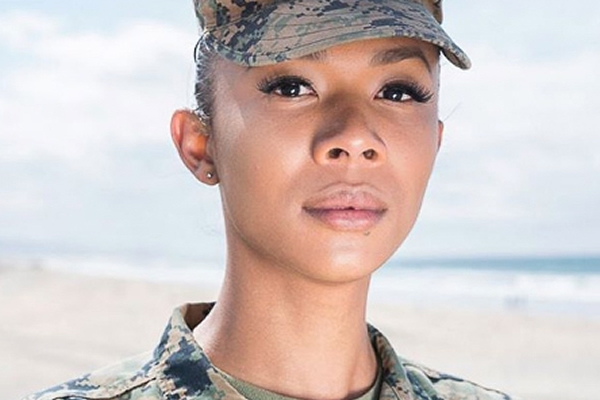 CAMP PENDLETON, Calif. — Transgender U.S. Navy Corpsman Akira Wyatt rises at 6 a.m. at Camp Pendleton each day to see sailors and Marines for sick calls, and today she does so a little easier.
President Biden on Jan. 25 signed an executive order rescinding the Trump administration's ban on trans individuals being able to enlist or openly serve in the military.
The ban was in response to former President Trump's July 26, 2017, tweets prohibiting "transgender individuals to serve in any capacity in the U.S. military." But Wyatt and others who had transitioned prior to the ban going into effect in April 2019 continued to serve in silence while others like them were prevented from enlisting or receiving transitional care. And some, like Wyatt, also served in critical medical roles during the global coronavirus crisis.
When she heard the ban had been lifted, the 29-year-old Black Filipina woman said she felt "like when Mario hits the mushroom and goes up a level."
"President Biden's restoration of open service recognizes transgender service members as an integral part of our military and closes a dark chapter of history," said Emma Shinn, a Marine Corps captain and president of SPART*A, an organization supporting trans service members, in a joint statement with the Modern Military Association of America. "I am elated that the approximately 15,000 transgender service members proudly serving across the globe can rest easier knowing that their service to our nation is seen, valued and that they can continue to serve as their authentic selves."
Wyatt told the Los Angeles Blade she was also happy to see the U.S. elect a Black woman of South Asian descent born to immigrants like herself. On that day, even before the ban had been lifted, she sat back with her cup of coffee and "felt like a boss."
"I had my Keurig and I sipped it," Wyatt laughed happily while recalling the moment she learned Kamala Harris had become the next vice president. "I shall embody her, I shall be her, and this morning shall be boss!"
Wyatt and Army Staff Sgts. Allyn Cropper and Keishaun Lowery are all active duty service members who also identify as trans people of color. They each recalled feeling anxiety not only during the four years of the ban but also during last summer's racial unrest and the U.S. Capitol insurrection on Jan. 6 in which former service members and white supremacists were reported to have taken part.
But the election of the first Black vice president of Asian descent and the Senate confirmation of retired Army Gen. Lloyd Austin, III, as the first Black secretary of defense made them feel hopeful again for the future.
Austin on Feb. 5 signed the Department of Defense Instruction 1325.06, "Handling Dissident and Protest Activities Among Members of the Armed Forces," directing commanding officers and supervisors to discuss extremism in the ranks during a one-day "stand down," according to a Pentagon press release.
Wyatt's unit responded on Feb. 11 by holding an open forum on race where she and her co-workers shared with peers what life was like for them. Wyatt said many women service members and service members of color were happy to have a new defense secretary and vice president who represents them, but she said others seemed to need justification for why diverse leaders "deserved to be there" in high positions. Wyatt said it seemed as if their leadership positions were unearned.
Still, she was glad for the opportunity and the discussion brought on by more inclusive senior leadership.
"I see this now as progress. We're growing as a country," said Cropper, who self-identifies as a 32-year-old Black man of trans experience. "Now we have a leader who is choosing to see the needs of the people and he is addressing them. And I think that says a lot that it's not even a hundred days (for him in office) yet."
Cropper met Biden at the Democratic presidential debate on June 27, 2019, in Miami where the future president shook his hand and said, "I see you." He also met now-Transportation Secretary Pete Buttigieg, who commended him on his military service as a prior service member himself.
While driving to a routine doctor's appointment on Feb. 11 and doing "just regular everyday life stuff," Cropper told the Blade of the hope he feels now that Trump's trans service member ban is now behind him.
"There's always going to be something, I mean I'm Black and I'm in the military," Cropper said. "But this is now one less thing off my shoulders that I have to worry about."
Instead, he can try to relax and just focus on caring for his partner, his l6-year-old cousin, his two miniature schnauzers Seoul and Carlito, and his Staffordshire terrier Siri.
"Reversing this ban is a victory for all Americans," said SPART*A Vice President Bree Fram, who is a lieutenant colonel in the U.S. Air Force, in the Jan. 25 joint statement. "President Biden has given the gift of opportunity to thousands of individuals who will use it to serve the country they love."
Since first enlisting in 2008, Cropper had served under varying policies limiting how he expressed his LGBTQ identity, including the repealed "Don't Ask, Don't Tell" policy that banned openly lesbian, gay and bisexual service members.
Despite these restrictions, he still earned several military awards and honors, including one for physical fitness.
"A lot of times the physical aspect of military service is brought up with trans service members," Cropper said while pointing out he and others like him not only met the physical standards but exceeded them. "To be a Master Fitness Trainer you have to score in the 90th percentile in every event."
Lowery, who also identifies as a Black trans masculine service member, told the Blade that being able to serve openly also affects leadership skills.
"When leaders can be more authentic, they can be more honest," he said. "In the world in general, we have a shortage of honest leaders. Anything we can do to have people be more honest and authentic in general is the right thing to do."
Lowery currently lives with his wife, daughter and two great Danes, but he grew up "pretty poor" and joined the Army in search of a better life.
While Cropper came from a family of professionals, including a mother who is a doctor of internal medicine, and wanted to prove that he could make it on his own, Lowery struggled with work, school and long bus commutes before finally signing up in 2007.
"We didn't have Lyft in 2004," he laughed. "It was the bus or mom, and mom wasn't always happy to help you."
Lowery also recalled being a "tomboy raised in a Pentecostal world" who wore basketball shorts for the "sheer comfort." He didn't know what being trans was in those days, but he knew being himself meant being masculine.
"It was a way of life," he said, one that he couldn't live openly under the ban. "Medical professionals didn't have the resources to assist you."
He also described troubles not with peers or subordinates, but with senior leaders who didn't know how to handle his decision to transition.
While updating his military paperwork and taking Zoom college classes from home, Lowery told the Blade about a major under whom he served during the ban who told the team he led that they didn't have to use his correct pronouns, that "the regulations don't force us to."
"You can call him whatever you want legally," Lowery said, recalling the major's words. "You're not going to get into trouble."
Currently, Lowery is taking classes so he can one day go to law school and help others who find their lives limited by discriminatory laws and policies like his was. He wants to study family and human rights law because "we need more people influencing policies who are actually impacted by them."
Both Cropper and Lowery also spoke of their identities as Black men serving during the 2020 Black Lives Matter protests.
"I had emotions that overtook me when it came down to those protests," Cropper said. "I felt every single part of my identity was under attack last year. I couldn't be Black enough, I couldn't be trans enough and I couldn't be valued as a soldier which I gave up over a decade of my life becoming."
But he looked to the differences between Biden and Trump and saw a chance for growth and opportunity.
"The Armed Service now is more reflective of America," Cropper said. "Now, we're saying to more people, you are valued and you, too, can serve your country."
Still, Lowery was a little more pragmatic. He questioned how even senior leaders with good intentions, but working all the way in D.C., could really impact the lives of individual soldiers of color in isolated, rural areas like Kansas. He pointed out that sometimes well-meaning changes to improve troop morale were too superficial to help isolated Black, Latino, LGBTQ or other soldiers from diverse backgrounds who were longing for community, family and acceptance.
"Adding a Smoothie King on base won't change things at an installation that is not diverse, but I still want it," he laughed. "But it won't change things."
So for now, Lowery continues his pre-law studies, Cropper continues to work hard to advance his military career, and Wyatt continues to spend precious time with her new husband when not rising early for sick call duties.
"Me and my (trans) sisters have this saying," Wyatt said. "That your courage is your crown, so wear it to the T."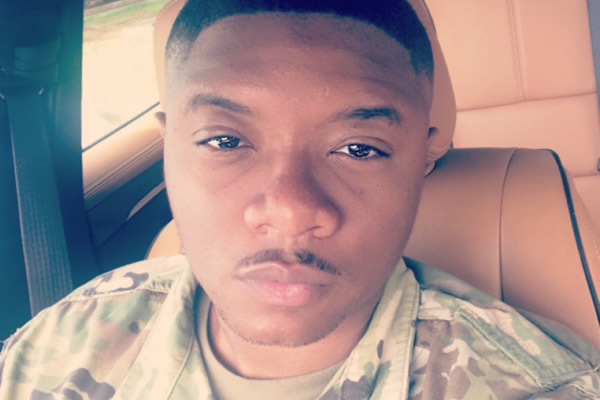 Laws against gay sex ruled unconstitutional- but Kansas won't drop ban
A bill pending in the Kansas Legislature would remove language in the state's criminal sodomy law that targets LGBTQ people. Advocates say action is decades past due.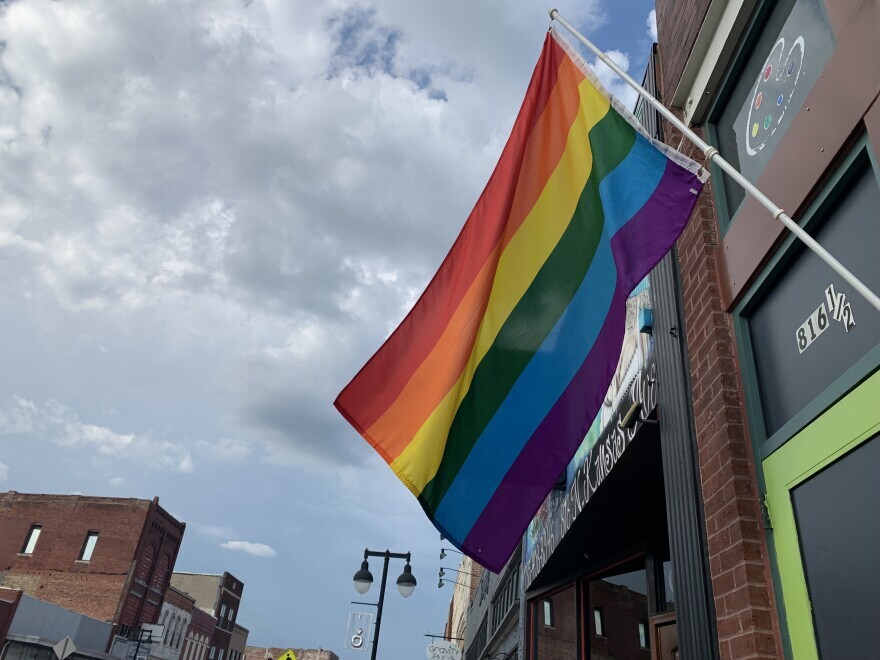 By Blaise Mesa | TOPEKA — Intercourse between same-sex couples technically remains a crime in Kansas even though the provision in state statute was ruled unconstitutional 19 years ago.
Since then, multiple attempts to remove the outdated language have failed.
The latest legislation to change the law has languished in a Statehouse committee without a hearing for over a year.
That bill would remove a line from the Kansas criminal sodomy law that makes sex a crime for "persons who are 16 or more years of age and members of the same sex." The U.S. Supreme Court ruled in Lawrence v. Texas in 2003 that such laws were unconstitutional.
"When it comes to something that's just blatantly unconstitutional, there should be agreement that we follow the law," said the bill's sponsor Rep. John Carmichael, a Wichita Democrat. "We need to repeal it."
The bill doesn't change other portions of the sodomy law, and Carmichael says law enforcement has been supportive of the changes for years, yet nothing has happened.
Rep. Stephen Owens, a Hesston Republican who chairs the committee scrutinizing the latest legislation, said he hadn't reviewed its details or decided whether to hold hearings on the bill. Owens said the committee will deal with other, higher-priority bills first.
The Kansas Bureau of Investigation says nobody has been convicted of same-sex criminal sodomy for at least five years. Still, Thomas Witt, executive director of Equality Kansas, said the provision has been used to discriminate against LGBTQ people even if they weren't convicted.
Witt said Kansans were arrested for same-sex relations even after the Supreme Court's ruling, but the last time he heard that happened was in 2013. The criminal sodomy law also prevented LGBTQ law enforcement officers from being sworn in because violating the statute was a violation of their professional standards. Those standards were later amended to allow LGBTQ officers.
"It is an insult that my life is criminalized," Witt said. "It is a further insult that people in (the Legislature) think it should stay that way."
Justice Horn, vice chair of the LGBTQ Commission of Kansas City, said the laws could also make people leave for cities with better civil rights protections. Horn, who is gay, said that hurts the community by hindering economic development while depriving it of diversity.
"I've thought plenty of times I could uproot and go to a place where I don't have to deal with these issues," Horn said. "I want our kids to grow up, and our youth and the generation coming up to not have to deal with this."
Witt said the issues have subsided, but as long as it remains codified in state statute the issues could quickly become relevant again if the Legislature's opinion of LGBTQ people grows worse, which he said is happening. He pointed to the bill last session that limited how transgender people could play sports as evidence of this.
Sharon Brett, legal director for the American Civil Liberties Union of Kansas, said outdated state laws are common, but anti-LGBTQ laws send a message to people that they aren't welcomed in the state.
"It's a deliberate decision not to amend the code," Brett said, "to get rid of these provisions that have been ruled unconstitutional."
Republican Sam Brownback created the Office of the Repealer when he was governor to remove outdated and unconstitutional statutes, but changes to the criminal sodomy law weren't recommended.
The committee on Corrections and Juvenile Justice, where the bill is bottled up, has a full set of hearings next week. Bills preventing shackling of youth in court, allowing people convicted of felonies to receive food stamps and adding new requirements for officers serving search warrants are currently scheduled for discussion.
"Given the opportunity, we might look at" the legislation to rewrite the state sodomy law, said Owens, the committee chair. "I wouldn't say that is a priority for us to look at this time just because of all the other corrections and juvenile justice matters."
*******************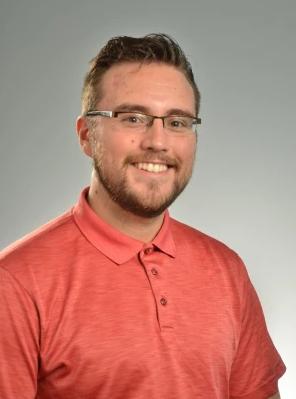 Blaise Mesa is the Social Services and Criminal Justice reporter for The Kansas News Service.
*******************
The preceding article was previously published by The Kansas News Service and is republished by permission.
Supreme Court will hear challenges to affirmative action at Harvard & UNC
Six years ago, a divided court upheld the University of Texas' consideration of race in its undergraduate admissions process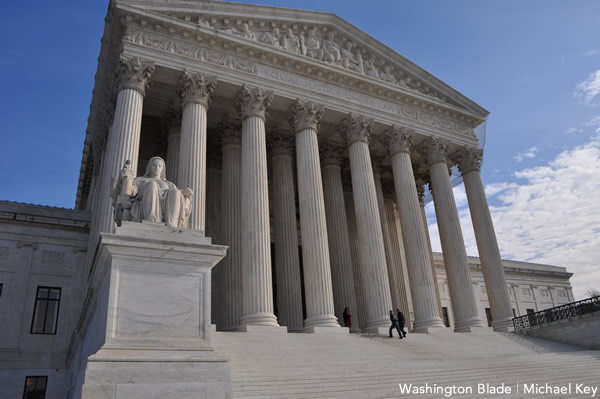 By Amy Howe | WASHINGTON – The Supreme Court on Monday agreed to reconsider the role of race in college admissions. In a brief order, the justices agreed to take up two cases asking them to overrule their landmark 2003 decision in Grutter v. Bollinger, holding that the University of Michigan could consider race as part of its efforts to assemble a diverse student body. The decision to grant review in the two new cases suggests that the court's conservative majority is poised to do just that.
The cases are Students for Fair Admissions v. President & Fellows of Harvard College and Students for Fair Admissions v. University of North Carolina. The court consolidated them for oral argument, and they likely will be argued early in the 2022-23 term, which begins in October.
Six years ago, a divided court upheld the University of Texas' consideration of race in its undergraduate admissions process. Justice Anthony Kennedy wrote for the 4-3 majority in Fisher v. University of Texas, joined by Justices Ruth Bader Ginsburg, Stephen Breyer, and Sonia Sotomayor. The composition of the court has changed significantly since then: Although Justice Elena was recused from the Texas case because she had been involved in it as the solicitor general of the United States, Kennedy retired in 2018 and was replaced by Justice Brett Kavanaugh, while Justice Amy Coney Barrett succeeded Ginsburg, who died in 2020.
It was therefore a much more conservative court that considered the latest petitions asking the justices to revisit the issue. Both petitions arose from long-running lawsuits filed by a group called Students for Fair Admissions. Founded by Edward Blum, a former stockbroker who also backed the challenger in Fisher (as well as the challengers in Shelby County v. Holder, the 2013 case that narrowed the Voting Rights Act), the group describes its mission as helping to "restore colorblind principles to our nation's schools, colleges and universities."
The first case, filed against Harvard University, contends that the university's race-conscious admissions policy discriminates against Asian American applicants. According to the group, Asian Americans are significantly less likely to be admitted than similarly qualified white, Black, or Hispanic applicants. Both the district court and the U.S. Court of Appeals for the 1st Circuit upheld Harvard's policy, prompting SFFA to come to the Supreme Court in February 2021. The group urged the justices to take up the case and overrule Grutter, describing the 2003 ruling as a decision that was "grievously wrong" and now "sustains admissions programs that intentionally discriminate against historically oppressed minorities" – in the past, Jewish students, and now Asian Americans. The group also asked the justices to weigh in on whether Harvard's policy violates Title VI of the federal Civil Rights Act, which bans racial discrimination by entities receiving federal funding.
Harvard told the justices that there is no reason for them to intervene in the dispute. Its policy is consistent with the Supreme Court's precedents, the university stressed, and SFFA's allegations to the contrary rely on a "thoroughly distorted presentation of" the facts in the case. Harvard takes race into account "in a flexible and nonmechanical way" for the benefit of "highly qualified candidates." And there is certainly no reason for the court to "overrule more than 40 years of decisions regarding the limited consideration of race in university admissions," Harvard concluded.
The justices did not act on SFFA's petition immediately. Instead, in June they sought the federal government's views – a maneuver that had the effect of delaying the case's progression. In a brief filed in December, the Biden administration acknowledged that the Trump administration had supported SFFA in the lower courts, but it explained that it had "reexamined the case" and now recommended that the justices deny review.
The second case, filed against the University of North Carolina at Chapel Hill, the state's flagship public university, argues that the university's consideration of race in its undergraduate admissions process violates both Title VI and the Constitution. (Unlike Harvard, UNC is a public university and is therefore covered by the 14th Amendment's guarantee of equal protection.) After a federal district court in North Carolina rejected SFFA's arguments, the group came straight to the Supreme Court, asking the justices to take up the case, alongside the Harvard case, before the U.S. Court of Appeals for the 4th Circuit could rule.
UNC defended its admissions policy in the Supreme Court, telling the justices that it has also implemented programs to increase diversity without considering race – for example, by actively recruiting low-income and first-generation college students. But it concluded, it wrote, that there is no alternative that would create a student body "about as diverse and academically qualified as its holistic, race-conscious admissions process." And although it acknowledged that the question at the center of the case is "indisputably important," it stressed that there was no reason for the Supreme Court to take the "extremely rare" step of bypassing the court of appeals.
The justices considered both cases together at three consecutive conferences – on Jan. 7, Jan. 14, and Jan. 22 – before granting review on Monday and consolidating them.
********************
Amy Howe is the former editor and a reporter for SCOTUSblog and still is a contributor. She primarily writes for her eponymous blog, Howe on the Court.
Before turning to full-time blogging, she served as counsel in over two dozen merits cases at the Supreme Court and argued two cases there.
Amy is a graduate of the University of North Carolina at Chapel Hill and holds a master's degree in Arab Studies and a law degree from Georgetown University.
********************
The preceding article was previously published by SCOTUSBlog and is republished by permission.
Heavy accumulation of snowfall makes clearing it a 'fabulous' effort
Winters in Cleveland can be a dreary time, but now we can hopefully at least look forward to another visit….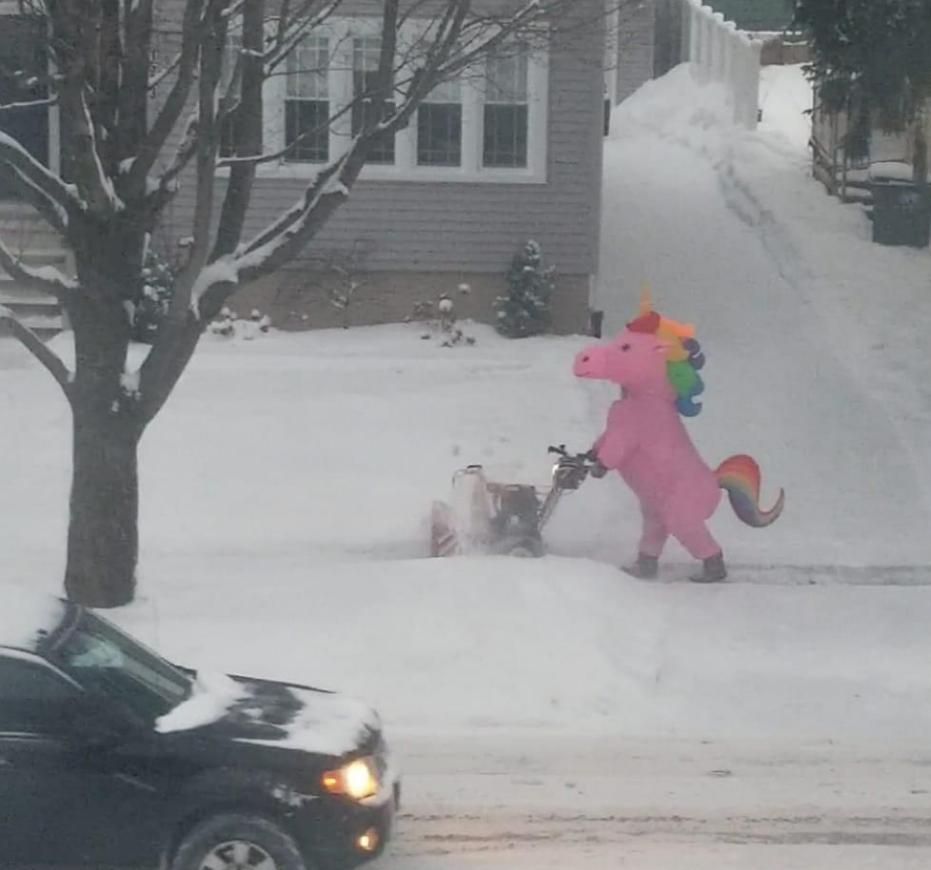 LAKEWOOD, Oh. – As an Arctic air mass moved across the Midwest and into the Northeastern U.S. this past weekend, drawing in precipitation that led to several inches of snow falling with upwards of a foot or more in some areas and temperatures hovering in the teens to mid twenties, residents in this suburban Cleveland city were greeted with the sight of one person apparently untroubled by the weather.
The Plain Dealer/cleveland.com reported that a magical being appeared on Lakewood's Wagar Avenue this weekend, snow blowing the sidewalk after Northeast Ohio got hit with inches of snow on Sunday.
A person dressed in an inflatable unicorn costume grabbed neighbors' attention, working their way down Wagar Avenue, snow blowing the sidewalk for the entire street.
Local Lakewood resident, Bethany Staley took a couple of photos and a video and posted them to the Lakewood Community Facebook group, with the caption "Such an awesome community!!! The Wagar Ave. Unicorn was back this year and just made my night!!! My family and I loved watching him plow on by!!! Thank you, neighbor."
The pictures were then shared on Twitter Sunday by SuzyLeeInCLE aka @WeThePeopleCLE which was then taken viral by appreciative users since its initial posting.
Someone in Lakewood dons a unicorn costume while snow blowing and this is the kind of community I want. pic.twitter.com/yYlfH42jAG

— SuzyLeeInCLE (@WeThePeopleCLE) January 23, 2022
John Corlett replied to the tweet with a photo taken of the unicorn on Christmas Day in 2020.
On Wagar Avenue in Lakewood, here he is on Christmas 2020 pic.twitter.com/lb3cOykMEv

— John Corlett (@CommunitySolsED) January 24, 2022
"I was actually kind of sad when it didn't snow this year on Christmas. I thought we might see him again," Corlett said. "I remember that he even snow-blowed the driveway of someone who lived across the street."
The Plain Dealer/cleveland.com noted; "Winters in Cleveland can be a dreary time, but now we can hopefully at least look forward to another visit from the mystical Lakewood snow-blowing unicorn, the next time it snows."