Legislation to repeal "loitering for purpose of prostitution" law introduced
Criminalizing sex work does not make sex workers or our communities safer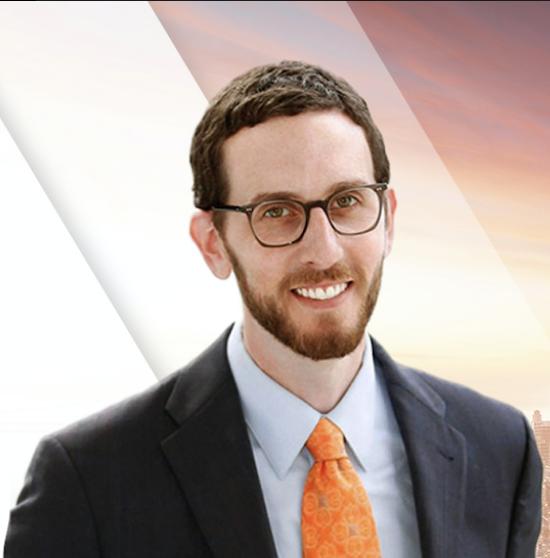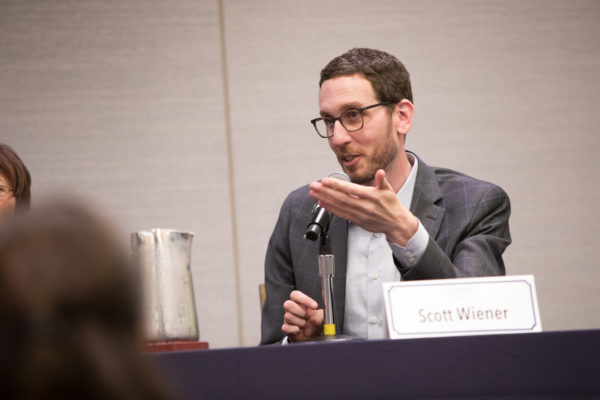 SACRAMENTO – Senator Scott Wiener (D-San Francisco) has introduced Senate Bill 357, repealing provisions of California law that criminalize loitering for the intent to engage in sex work.
This law — arrests for which are based on an officer's subjective perception of whether a person is "acting like" they intend to engage in sex work — results in the disproportionate criminalization of trans, Black and Brown people, and perpetuates violence toward sex workers. SB 357 does not decriminalize soliciting or engaging in sex work. Rather, it simply eliminates an anti-loitering offense that leads to harmful treatment of people for simply "appearing" to be a sex worker.
"Criminalizing sex work does not make sex workers or our communities safer," a spokesperson for Wiener pointed out. "Most criminal penalties for sex workers, loitering laws included, do nothing to stop sex crimes against sex workers and human trafficking. People engaged in sex work deserve to be treated with dignity and respect."
In February, a similar piece of legislation to end this type of loitering ban became law in New York. SB 357 is part of the movement to end discrimination against and violence toward sex workers, especially the most targeted communities — trans, Black, and Brown people. SB 357 is cosponsored by Positive Women's Network – USA, St. James Infirmary, SWOP LA, Trans [email protected] Coalition, Asian Pacific Islander Legal Outreach, and the ACLU of California.
Under current law, it is a crime to loiter in a public place with the "intent" to commit a sex work-related offense. But this law can be broadly interpreted, and thus allows for discriminatory application against the LGBTQ community and people of color. Law enforcement can use a non-exhaustive list of circumstances to "determine" if someone intends to engage in sex work, including factors such as speaking with other pedestrians, being in an area where sex work has occurred before, wearing revealing clothing, or moving in a certain way. Because current law regarding loitering is highly subjective and vague, law enforcement officers disproportionately profile and target Black and Brown transgender women by stopping and arresting people for discriminatory and inappropriate reasons. This is how Black and Brown transgender women get arrested and cited for quite simply walking on the street. It also gives law enforcement the ability to more easily target and arrest sex workers.
"We're experiencing a terrifying epidemic of violence against trans women of color, and we need to be proactive in improving their safety," said Wiener. "Our laws should protect the LGBTQ community and communities of color, and not criminalize sex workers, trans people and Brown and Black people for quite literally walking around or dressing in a certain way. New York has led the way, and shown that it's far past time we end this discriminatory targeting of suspected sex workers. We must stop enabling law enforcement to harass trans women of color on our streets. We need to stand with trans women of color and sex workers, and stand with all people fighting for autonomy and safety and against racist and transphobic discrimination."
People within the LGBTQ, Black, and Brown communities report high rates of police misconduct throughout the United States and are disproportionately affected by police violence. Transgender people who have done street-based sex work are more than twice as likely to report physical assault by police officers and four times as likely to report sexual assault by police. A Black person is 3.5 times more likely to be shot by police than a white person. These statistics are a daily reality that transgender, Black and Brown people face and lead to mistrust of law enforcement.
SB 357 will repeal a discriminatory law that makes it a crime to loiter with the intent to engage in sex work, given that it fails to prevent street-based sex work and disproportionately results in the criminalization of transgender people and communities of color.
"California's loitering law gives law enforcement a weapon to discriminate against and harass Black and trans sex workers simply for existing in public," said Arneta Rogers of ACLU of Northern California. "We are proud to partner with the strong coalition of current and former sex workers to repeal this harmful law."
"Sex workers are necessity-based entrepreneurs that should be protected and not dehumanized by laws criminalizing the entire industry," Cesar, a current sex worker and a co-lead of the Mutual Aid & Fundraising team of the Decrim Sex Work CA Coalition. "Some Clients weaponize the criminalization of sex work by using threats of calling the police to exploit or harm sex workers by agreeing to a verbal contract for service and getting this service without paying for service. Why is it illegal to sell something that is legal to give away?"
LA City Council bans Styrofoam, plastic bags, & have "Zero Waste"
"There is no place in the City of Los Angeles for harmful environmental products like Styrofoam, & today we are making that a reality"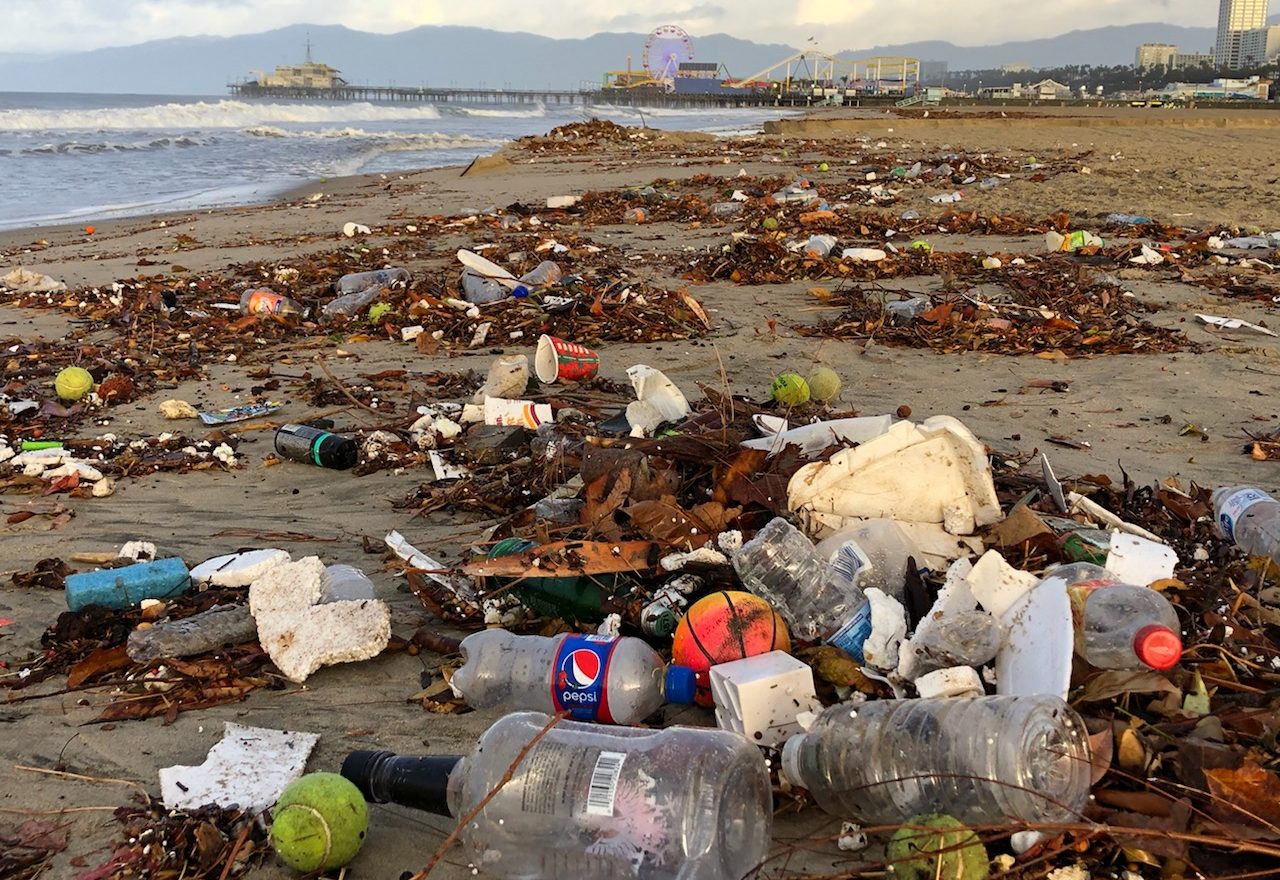 LOS ANGELES – In a unanimous vote, the Los Angeles City Council today approved an ordinance that will prohibit the distribution and sale of Expanded Polystyrene (EPS) products, commonly referred to under the trade name Styrofoam, in the City of Los Angeles.
"I am pleased that we were able to advance yet another transformative environmental policy with unanimous support of the City Council," said Councilmember Mitch O'Farrell, the chair of the Energy, Climate Change, Environmental Justice, and River committee. "Angelenos want to be good stewards of the environment, and this legislation is reflective of that value – as well as the urgency with which it must be implemented. There is no place in the City of Los Angeles for harmful environmental products like Styrofoam, and with today's decisive action we are making that imperative a reality. I hope that future Councils, along with other jurisdictions across the country and the world, follow our lead on environmental justice and the elimination of products that degrade public health."
"Our world is drowning in plastic. To the point where, in any given week, each of us ingests enough plastic from our food and water to make a credit card," said Council President Paul Krekorian.  "The petrochemical industry is lying to the people of the United States by trying to convince them that somehow it's OK to use these products because they're recyclable. They're not. Almost no plastic ever gets recycled and styrofoam definitely does not.  The steps that we're taking today are an important part of changing industries, changing consumer behavior and educating the public about the harm that this is causing them,"  Krekorian said.
"EPS foam, also known as Styrofoam, is toxic from production to usage to landfill. The Styrene and Benzene in EPS are both known carcinogens and can also negatively affect workers inside EPS factories. The manufacturing process can contaminate neighborhoods outside EPS factories. The toxins can leach into hot drinks and food as people use cups and food containers. And then EPS ends up as little white bits marring our world-class beaches," said Councilmember Paul Koretz, the author of the original legislation. "Even worse, the manufacturing process releases significant amounts of hydrofluorocarbons, which are massively potent greenhouse gasses. It's way past time for Styrofoam to go away forever."
The Council also approved an additional ordinance that adds to the Los Angeles Municipal Code a section promoting the use of reusable bags and regulating the use of plastic and paper single-use carryout bags at apparel stores, farmers' markets, food or beverage facilities, hardware stores, and open air markets. In addition, the Council approved instructions to LA Sanitation and Environment (LASAN) requiring reports back to the Council, by April 2025, regarding compliance with these new policies. The Council also instructed LASAN to prepare outreach programs to educate stakeholders on both ordinances.
Additionally, the Council requested that all proprietary departments, along with their respective boards, adopt and implement the ordinance requiring "zero waste" at City facilities and events, along with a direction to LASAN to prepare an outreach program and further instruction to all departments to report back on progress with this ordinance, which was passed earlier this year.
"LA Sanitation and Environment (LASAN) has a unique responsibility when it comes to protecting public health and the environment," said Alex Helou, LASAN Assistant Director. "We do that through the hard work of collecting, recycling and composting materials, but also through the much less visible work of educating residents on what can and can't be recycled. Items like expanded polystyrene, plastic bags and single-use foodware accessories do not belong in the blue bin."
"For more than 30 years, Heal the Bay has conducted thousands of cleanups, removing millions of pieces of plastic off of our beaches and out of our waterways. It is clear that cleanups will never solve the issue of plastic pollution. To truly protect public health, we need aggressive and responsible solutions like today's unanimous vote by the Los Angeles City Council to ban polystyrene addressing upstream sources and slowing the production and sale of plastic products, said Tracy Quinn, President and CEO of Heal the Bay. "We commend Councilmembers Koretz, Krekorian, and O'Farrell for their leadership on this issue and look forward to helping put these laws into effect in the new year."