L.A. County Surpasses 23,000 COVID-19 Deaths
A year ago today, there were 13 total COVID-19 deaths reported in Los Angeles County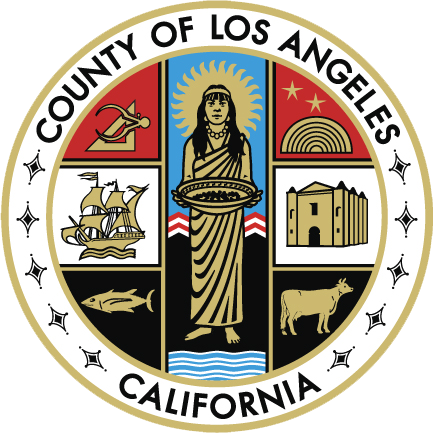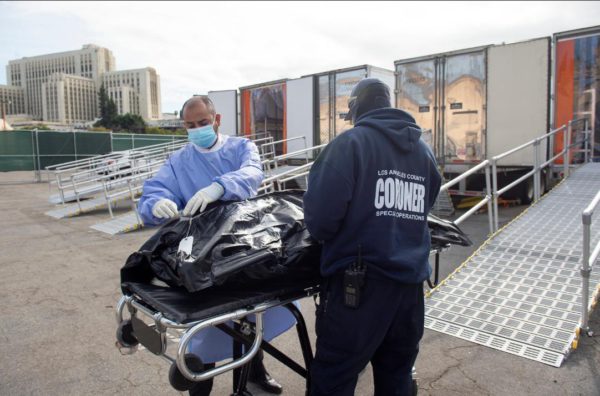 LOS ANGELES – In a grim reminder of this past year of that has been spent battling the coronavirus Thursday, the Los Angeles County Department of Public Health announced that the County has surpassed a devastating milestone losing more than 23,000 people to COVID-19.
A year ago today, there were 13 total COVID-19 deaths reported in Los Angeles County. In a year's time, more than 23,000 L.A. County residents passed away from COVID-19. COVID-19 is the leading cause of death in L.A. County.
Today's sobering announcement comes on the same day that eligibility for the COVID-19 vaccine has been expanded by the State, starting April 1, for individuals age 50 and older, and starting April 15, for individuals age 16 and older.
"With the State's announcement today, it means everyone age 16 and over will be eligible for the vaccine in mid-April. Expanding vaccine eligibility over the next couple of weeks will make it easier for more people to get vaccinated provided the County receives more doses," said Dr. Barbara Ferrer, Director of Public Health.
"During these times of scares supply, our priority is to ensure that residents and workers in hard hit communities are each able to get vaccinated. As eligibility expands, we will re-double efforts to increase accessibility and availability of vaccine in communities with the highest risk and lower rate of vaccinations," she added.
There are 729 people with COVID-19 currently hospitalized and 23% of these people are in the ICU. The 3-day average for daily hospitalizations is 720. Testing results are available for more than 6,041,000 individuals with 19% of people testing positive. Today's daily test positivity rate is 1.6%.
COVID-19 cases among people experiencing homelessness have declined significantly from the peak of 677 weekly cases during late-December, to 57 new cases reported this week. The number of new cases reported this week includes 39 cases from previous weeks that were newly identified as cases associated with people experiencing homelessness and were included in the new case totals.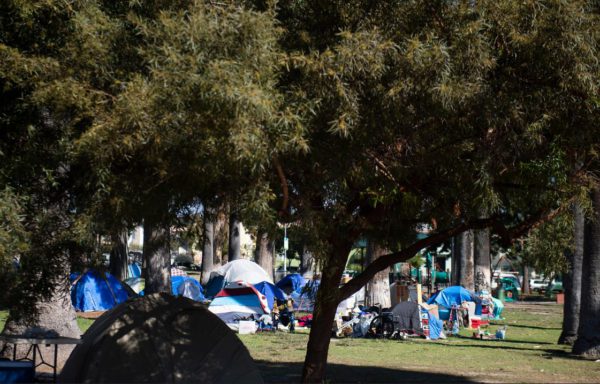 To date, Public Health has identified 7,099 cases among people experiencing homelessness, and 195 people who were experiencing homelessness have passed away from COVID-19. Of the people experiencing homelessness who passed away, 90 were sheltered, 66 were unsheltered, and for 39 people who passed away, their shelter status was unknown.
There are 38 providers reporting they are administering vaccinations to people experiencing homelessness. Currently, nearly 4,000 doses of COVID-19 vaccine have been administered to people experiencing homelessness across Los Angeles County. Of those vaccinated, 697 people received second doses or are fully vaccinated. The County continues working with partner organizations to vaccinate, reduce virus transmission, and protect people experiencing homelessness from COVID-19 infection.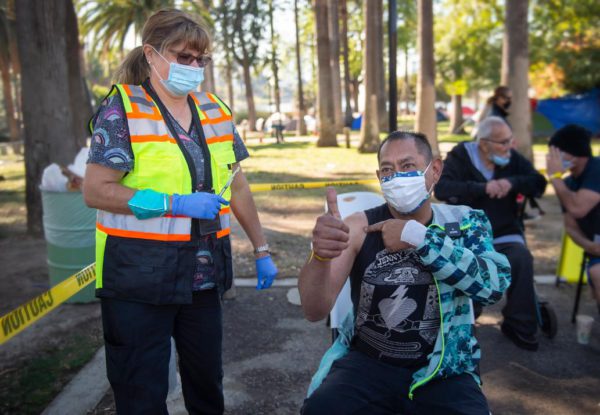 Travel increases the risk of getting and spreading COVID-19. While COVID-19 numbers have decreased here in L.A. County, transmission remains widespread and increasing in many states and countries. Los Angeles County residents should continue to avoid all non-essential travel and stay within 120 miles from their place of residence, unless they are traveling for essential purposes.
A Travel Advisory remains in effect in Los Angeles County. Anyone who is arriving to Los Angeles County must self-quarantine for 10 days; please remain at your home or lodging for the 10 days and avoid contact with others. Please do not travel if you are sick. If you have COVID-19 symptoms, were in crowds, exposed to unmasked individuals in close proximity, or attended gatherings, get tested.
City of West Hollywood turns 39 years old
At 7:00 p.m., the City's annual State of the Community Program will celebrate WeHo's accomplishments & preview next year's major projects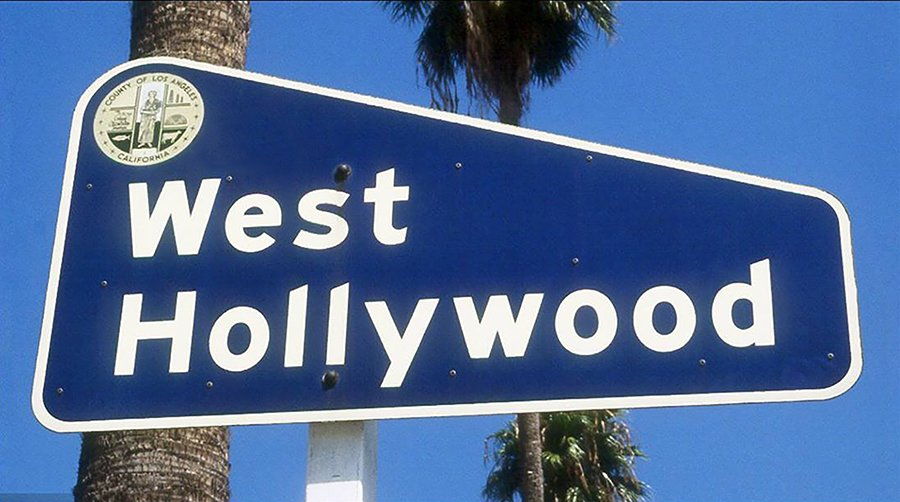 By Paulo Murillo | WEST HOLLYWOOD – The City of West Hollywood turns 39 years old today. The City was officially incorporated as an independent City on November 29, 1984. A coalition of LGBT activists, seniors, and renters proposed a Cityhood with progressive policies and strong tenant's rights protections.
The City is hosting the annual State of the Community Reception & Mixer starting at 6 PM at the West Hollywood Aquatic and Recreation Center (8750 El Tovar Place, West Hollywood, CA 90069). The mixer will allow West Hollywood community members to mingle with residents, elected and appointed officials, and City staff. Appetizers and beverages will be served and there will be live music by the Harrison Jazz Ensemble.
At 7:00 p.m., the City's annual State of the Community Program will celebrate West Hollywood's accomplishments this past year and preview next year's major projects and new initiatives.
The State of the Community presentation will be followed by the NextGen Mixer at 8:00 p.m. The evening will end at the Respite Deck where community members can connect with fellow attendees and enjoy some beats by DJ Asha and a special performance by the City's Inaugural Drag Laureate, Pickle.
To RSVP click on the link here and here CelebrateWeHo23.eventbrite.com.
And here are some highlights of the past 30+ years in West Hollywood:
The first West Hollywood City Council established West Hollywood as the first City in the nation to have a majority openly gay governing body. This was a landmark development in LGBT rights in the United States as well as globally.
The ordinances adopted by the West Hollywood City Council within the first year of Cityhood included landmark legislation such as the City's Rent Stabilization Ordinance (which, upon its adoption was one of the strictest rent control laws in the country); Ordinance prohibiting discrimination against people with HIV and AIDS; Domestic Partnership Ordinance; and Ordinance prohibiting discrimination in employment based on sexual orientation. Today, many of the City's landmark ordinances have been duplicated and have become mainstream policies nationally and globally.
In 1985, the City Council established its Social Services program to provide much-needed services to residents. Over its history, the City has provided millions of dollars in grants to fund programs for people in need. These services have included services for seniors; people with HIV and AIDS; members of the LGBT community; people with disabilities; alcohol and drug use recovery programs; support programs for Russian-speaking immigrants; services for people who are homeless; food programs; and health care services for people who are uninsured. Today, the City's Social Services Division budgets approximately
$5 million per year in funding critical support to programs that impact thousands of people in West Hollywood; City residents live longer and have lower rates of chronic diseases than residents of L.A. County as a whole.
The onset of the HIV/AIDS epidemic had a significant impact on the City of West Hollywood due to the disease's elevated infection rate among gay men which caused a devastatingly high number of deaths in the City. The City of West Hollywood was one of the first government entities to provide social services grants to local AIDS and HIV organizations. The City sponsored one of the first AIDS awareness campaigns in the country in October 1985 and the City's response to the AIDS crisis has been recognized as a model for other cities, nationally and globally. Today, 12 percent of households in the City have a person living with HIV/AIDS.
The City has been one of the most outspoken advocates for the legal rights of LGBT people. In 1985, the City of West Hollywood was one of the first cities in the country to adopt a Domestic Partnership Ordinance. In October 2014, the City marked an exciting milestone as the City Clerk's office at West Hollywood City Hall filed its 10,000th couple as registered Domestic Partners. The City also created the nation's first municipal Transgender Task Force in 2001; in 2009 this became the City's Transgender Advisory Board.
West Hollywood was one of the first cities in the country to pass a resolution in support of marriage equality, paving the way for same-sex marriage initiatives all over the county. In a monumental moment in U.S. history, the City, in conjunction with the Los Angeles County Register-Recorder Clerk, began to issue marriage licenses and perform civil ceremonies for same-sex couples in June 2008, following the Supreme Court of California ruling on Proposition 8. After a legal stay, in June 2013 the U.S. Supreme Court dismissed an appeal in Hollingsworth v. Perry and the City of West Hollywood launched a marriage celebration. West Hollywood City Councilmembers and City Officials performed hundreds of civil ceremonies. On June 25, 2015, West Hollywood hosted a community rally at West Hollywood Park attended by thousands of jubilant revelers celebrating the Supreme Court declaring marriage between same sex couples legal.
Following the election of President Trump in 2016, the West Hollywood City Council affirmed the City of West Hollywood's commitment as a Sanctuary City and reaffirmed the City's commitment to its core values, which includes Respect and Support for People.
In 2017, the West Hollywood City Council approved a Resolution that calls on the U.S. House of Representatives to initiate proceedings for the impeachment of President Donald J. Trump. This came as a response to numerous violations of the Emoluments Clause of the United States Constitution, multiple violations of federal law as it relates to the employment of relatives, serious national security concerns resulting from potential interference with federal elections in 2016, and amid investigations of obstruction of justice.
The City of West Hollywood is one of the first municipalities to form a Transgender Advisory Board, which addresses matters of advocacy on behalf of transgender people in the areas of education, community awareness, and empowerment, and makes recommendations to the West Hollywood City Council. Through its Transgender Advisory Board, the City of West Hollywood regularly co-sponsors programming and recognizes Transgender Awareness Month and Transgender Day of Remembrance each November. For more information about the City of West Hollywood's Transgender Awareness Month events.
The city was a soap box for the Black Lives Matter movement with several marches and demonstrations calling for racial justice taking place on Santa Monica Boulevard in 2020.
In 2021, The city begins recovery from a long COVID-19 Shutdown.
in 2022, the City hosted its inaugural WeHo Pride event, completed the Aquatic and Recreation Center at West Hollywood Park, installed inclusive Pride Crosswalks, responded to the monkeypox outbreak with vaccine clinics and a town hall, urged COVID-19 vaccination boosters leading to more than 87% vaccinations rate amongst residents, provide more than 1.7 million dollars in COVID-19 rental assistance, expanded the City's Block by Block program with 30 new security ambassadors and more than 100 businesses opened since 2021.
**************************************************************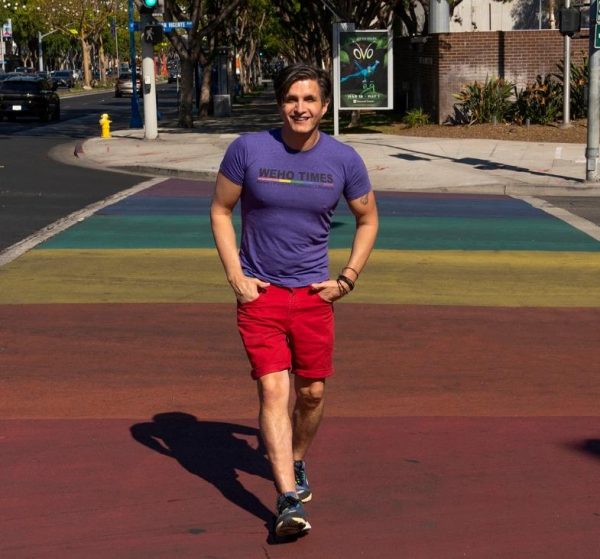 Paulo Murillo is Editor in Chief and Publisher of WEHO TIMES. He brings over 20 years of experience as a columnist, reporter, and photo journalist.
******************************
The preceding article was previously published by WeHo Times and is republished with permission.