Germany now allows transgender, intersex police officers to serve openly
Government amended regulation after lobbying from activists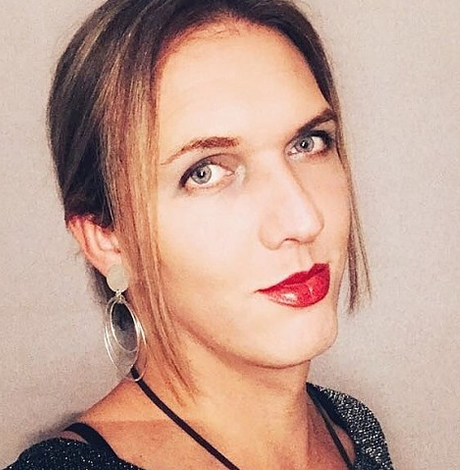 BERLIN — Julia Monro, a spokesperson for the German Association for Trans Identity and Intersex People (Deutsche Gesellschaft für Transidentität und Intersexualität), in 2017 applied to become a police officer because she wanted to join the fight against Internet crimes. Germany's Federal Criminal Police Office rejected Monro's application because she is transgender.
"I was really disappointed because their own website had a point for LGBTI people, and so I felt very welcome," Monro told the Blade last month during a Zoom interview from her home near the city of Cologne. "It was a government institution."
Germany as of January has officially amended Police Service Regulation 300 (PDV 300) that was used to prevent openly trans and intersex people to work as police officers.
PDV 300 specifically mentioned men and women, but not trans or intersex people.
Joschua Thuir, a police inspector who is an instructor at a German Federal Police center for basic training and further education, is the trans ambassador of VelsPol Deutschland, an NGO that represents LGBTQ police officers in the country. Thuir, who is a trans man, has also written a diploma thesis about the experiences of trans and intersex people who have applied to become police officers in Germany.
Thuir described PDV 300 as "a list that includes different physical and psychological criterion of exclusion." He also told the Blade that he transitioned after his 3-year probation period ended to make sure he wouldn't jeopardize his job.
Brett Parson, an openly gay man who previously led the Metropolitan Police Department's LGBT Liaison Unit, is among those who Thuir considers a mentor. Bee Bailey, a member of the Gloucestershire Constabulary in England who is a founding member of Trans Cops Europe, is among the other police officers who have also supported Thuir's work.
Policy change 'sends a strong signal'
Monro reached out to Thuir when she wanted to change the policy.
Thuir, for his part, spoke with different equal opportunity officers in the German Federal Police, among others. Thuir also connected with other VelsPol Deutschland members across Germany.
"I asked the contact officers to get in touch with the medical services of the different police units to ask how they handle the medical examination for trans and intersex applicants, and to make them see that we need new regulations," he said. "Together we achieved that just a hand full of trans men got a special admission for exceptional cases, to start the police basic training in 5 years."
Monro told the Blade that she spoke with German politicians who told her it would take the government "a long time" to amend PDV 300. Thuir also met with members of the German Bundestag, the lower house of the German Parliament.
"The government answered on an interpretation in 2019, that the PDV 300 needs to open up for trans people because different criteria cause discrimination for trans men," Thuir said, noting he spoke to the Blade in his capacity as VelsPol Deutschland's trans ambassador. "They didn't reform the PDV 300 only for trans and intersex people. The progress of the revision of the PDV 300 started years before."
Thuir said he was invited to ask questions about the criteria that "caused discrimination explicit for trans women." Thuir told the Blade he also had the chance to ask the government about "the binary construct that also excluded intersex people" in 2020.
The new policy took effect in all of Germany's 19 police departments in January.
"We wanted to make a positive report so that a lot of transgender people can now take their chance to go to the police," said Monro. "We wanted to show the police is a good institution for transgender people to work."
Monro said there has thus far been no backlash against the new policy. She told the Blade she is not sure whether she will once again apply to become a police officer, but added the new regulation sends a positive message to trans and intersex Germans.
"It sends a strong signal out to the community that it's always worth fighting for something," said Monro. "This process took me almost three years, and if you stand together with your community and you focus on your target while you fight and be patient, then you will get victory in everything you want."
Bailey in an email to the Blade praised Thuir and his efforts to change the policy.
"This is absolutely down to the phenomenal hero we know as Joschua Thuir and his efforts made to encourage greater change of the outdated PVD300 regulation within the Polizei (police) in Germany," said Bailey.
"All our public desire from police and policing is that we are capable of doing our role as police to 'protect and serve,'" added Bailey.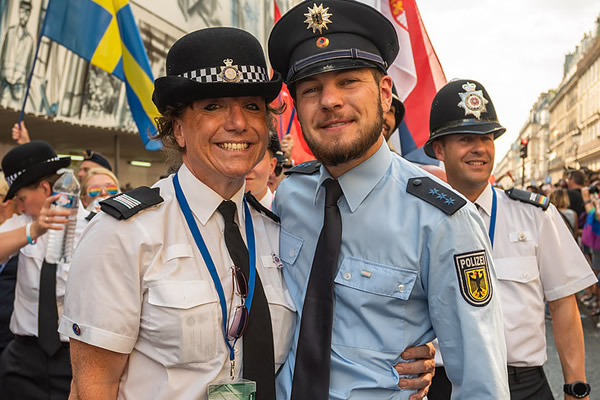 Thuir said a labor union plans to unveil a photo project on March 31 in commemoration of the Transgender Day of Visibility. Thuir added the German government's implementation of the new policy remains slow, in part, because police officials lack the proper information about it.
"It's in progress," he said.
Gay man elected to Honduran congress
Víctor Grajeda will serve as Congresswoman-elect Silvia Ayala's substitute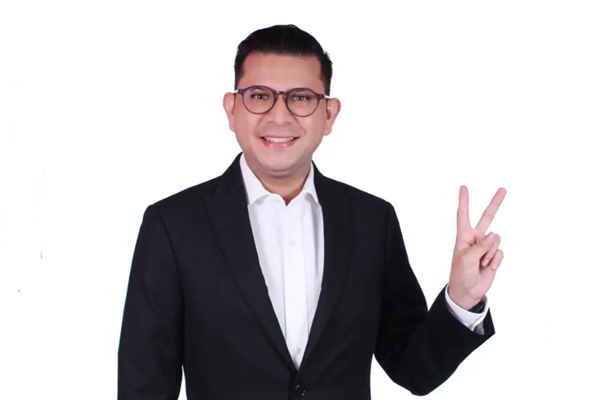 SAN PEDRO SULA, Honduras — An openly gay man in Honduras made history on Sunday when he won a seat in the country's Congress.
Grajeda will serve alongside Congresswoman-elect Silvia Ayala of the leftist Free Party (Partido Libre), who represents Cortés department in which the city of San Pedro Sula is located, as her substitute.
Reportar sin Miedo, the Los Angeles Blade's media partner in Honduras, and Agencia Presentes, reported Grajeda received more than 100,000 votes. Grajeda is one of five openly LGBTQ candidates who ran for Congress.
"I am looking to open spaces and eliminate discrimination based on sexual orientation or identity," said Grajeda.
Tegucigalpa Mayor Nasry Asfura, a member of outgoing President Juan Orlando Hernández's ruling National Party (Partido Nacional), on Tuesday conceded defeat to President-elect Xiomara Castro of the Free Party.
Castro's husband, former President Manuel Zelaya, was ousted from power in a 2009 coup.
Activists with whom the Blade has spoken say LGBTQ Hondurans continue to flee the country and migrate to the U.S. in order to escape rampant violence and discrimination and a lack of employment and educational opportunities. Castro, among other things, has publicly endorsed marriage rights for same-sex couples in Honduras.
Canadian government introduces legislation to ban conversion therapy
Prime minister says discredited practice as 'discriminatory and degrading'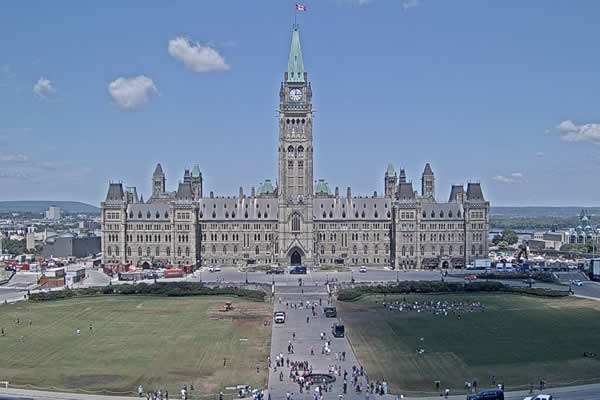 OTTAWA, Ontario — The Canadian government on Monday introduced a bill that would ban so-called conversion therapy in the country.
The bill that Attorney General David Lametti and Women and Gender Equality and Youth Minister Marci Ien introduced would amend Canada's Criminal Code to specifically ban:
Causing another person to undergo conversion therapy
Removing a minor from Canada to subject them to conversion therapy abroad
Profiting from providing conversion therapy
Advertising or promoting conversion therapy
A press release the Canadian government issued said the bill would allow courts "to order the seizure of conversion therapy advertisements or to order their removal from computer systems or the internet."
"The pain and trauma caused by conversion therapy practices continue to have a devastating impact on LGBTQ2 communities across Canada," said Ien. "Our government is focused on promoting equality rights and tackling discrimination against lesbian, gay, bisexual, transgender, queer and two-spirit people. Criminalizing this practice upholds basic human rights, while also ensuring that every Canadian is free to live their authentic lives."
Prime Minister Justin Trudeau in a tweet said conversion therapy "is discriminatory and degrading, and has had devastating impacts on LGBTQ2 Canadians."
"It has no place in our country," he said.
Conversion therapy is discriminatory and degrading, and has had devastating impacts on LGBTQ2 Canadians. It has no place in our country – and that's why, today, @DavidLametti and @MarciIen introduced legislation to ban it once and for all. More details: https://t.co/28jSblDPyR https://t.co/hLhzT1nJbD

— Justin Trudeau (@JustinTrudeau) November 30, 2021
Tourism Minister Randy Boissonnault, who previously advised Trudeau on LGBTQ issues, also applauded the bill's introduction.
"Conversion 'therapy' is akin to torture," said Boissonnault. "I encourage all of my colleagues in the House (of Commons), to support this bill that will move to criminalize conversion therapy in Canada once and for all."
I've said it before, and I will say it again. Conversion "therapy" is akin to torture. I encourage all of my colleagues in the House, to support this bill that will move to criminalize conversion therapy in Canada once and for all. 🏳️🌈 pic.twitter.com/AbCwaMf30w

— Randy Boissonnault 🏳️🌈 (@R_Boissonnault) November 29, 2021
Trudeau, who won re-election in September, has previously called for a prohibition of the widely discredited practice. The Canadian Senate earlier this year tabled a separate conversion therapy ban bill.
The House of Commons on Wednesday unanimously approved the recently introduced bill. It now goes to the Senate.
Canada would join Malta and a handful of countries that ban conversion therapy.
Hungarian lawmakers set stage for anti-LGBTQ referendum
Prime minister under fire for ongoing crackdown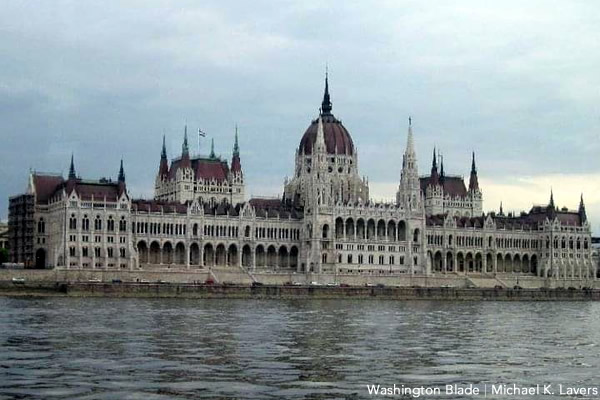 BUDAPEST, Hungary — Hungarian lawmakers on Tuesday approved a resolution that paves the way for a referendum on LGBTQ issues.
Reuters noted Prime Minister Viktor Orbán, who is running for re-election in 2022, earlier this year proposed a referendum on a law that that bans the promotion of homosexuality and sex-reassignment surgery to minors in Hungary.
"The Hungarian government proposes that citizens should have a chance to express their stance on the issues of gender propaganda," Deputy Minister Balázs Orbán told Hungarian MPs, according to Reuters. "We are committed. We believe that we … have to say no to LGBTQ propaganda in schools carried out with the help of NGOs and media, without parental consent."
Orbán continues to face criticism over his government's efforts to curtail LGBTQ rights in Hungary.
Lawmakers late last year amended the country's constitution to define family as "based on marriage and the parent-child relation" with "the mother is a woman, the father a man" and effectively banned same-sex couples from adopting children. Hungarian MPs in April 2020 approved a bill that bans transgender and intersex people from legally changing their gender.
Hungary in August issued a decree that restricted the sale of children's books with LGBTQ-specific themes.
The European Commission in July announced legal action against Hungary after the law that will go before voters took effect.
Orbán in September said Brussels has withheld funds for the country's pandemic recovery plan because of his government's anti-LGBTQ policies. An EU spokesperson said LGBTQ issues did not factor into the decision to withhold the money.