Two gay men burned in Kenya refugee camp attack
'I thought we were all going to die'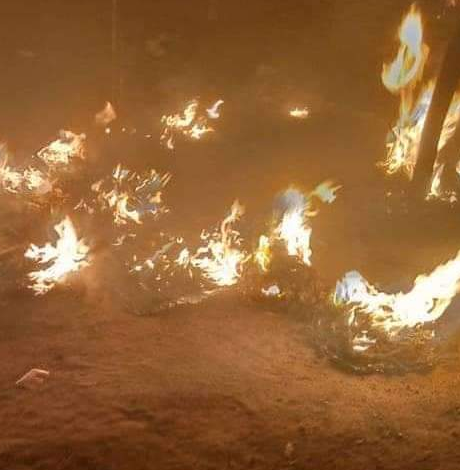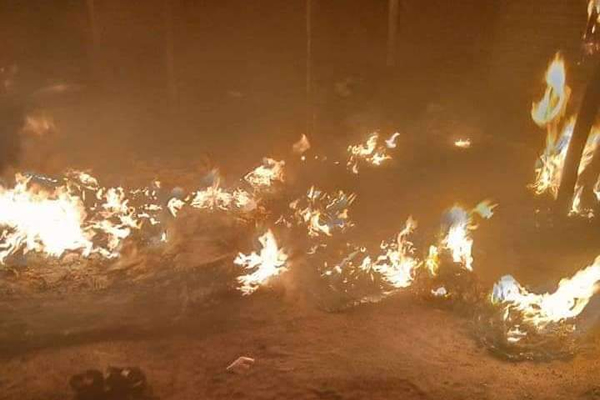 KAKUMA, Kenya — An attack at a Kenya refugee camp earlier this month that left two gay men with second-degree burns has once again drawn attention to the plight of LGBTQ refugees and asylum seekers who live there.
A press release the Minnesota-based Black Immigrant Collective sent to the Blade last week notes "petrol bombs were thrown into a group of LGBTQ+ refugees, allies and their children who live in" Block 13 of the Kakuma refugee camp on the morning of March 15.
"This attack not only set people on fire, but also destroyed beddings and personal belongings as many of the refugees sleep in the open air," reads the press release.
The press release also notes the men who are described as "organizers" suffered second-degree burns throughout their bodies.
Gilbert Kagarura, a human rights activist and refugee from Uganda who lives in Block 13, on Tuesday sent the Blade a series of pictures of the two men that show burns on their arms, legs and other parts of their bodies. Shifra, an 18-year-old refugee who also lives in Block 13, on March 24 during a virtual press conference the Black Immigrant Collective and other advocacy groups and human rights activists in the U.S., Kenya and elsewhere around the world organized recalled the attack.
"I thought we were all going to die," said Shifra. "Everyday I relive this horrible experience that I have."
The U.N. Refugee Agency in a March 25 statement notes it "organized" the men's transfer to a hospital in Lodwar, a town that is roughly 75 miles away from the camp. The men are now receiving treatment at a public hospital in the Kenyan capital of Nairobi.
"UNHCR organized their transfer to a regional hospital in Lodwar and, following expert advice from burn specialists, to a Nairobi hospital," says UNHCR in its press release. "Both are receiving specialized treatment for their burns and progress in their recovery is being closely monitored by the local medical team and a UNHCR doctor."
Kakuma, which is located in northwest Kenya near the country's border with Uganda and South Sudan, is one of two refugee camps the UNHCR operates in the East African nation. The other, Dadaab, is located near Kenya's border with Somalia.
Kagarura told the Blade that UNHCR created Block 13 within a section of the camp known as Kakuma 3 in May 2020.
The press release the Blade received from the Black Immigrant Collective notes "most of the 135 refugees at Block 13 fled Uganda for Kakuma when the anti-gay bill was introduced."
Ugandan President Yoweri Museveni in 2014 signed his country's Anti-Homosexuality Act, which imposed a life sentence upon anyone found guilty of repeated same-sex sexual acts. The law was known as the "Kill the Gays" bill because it once contained a death penalty provision.
Scott Lively, an anti-LGBTQ evangelical pastor from Massachusetts, is among those who urged Ugandan lawmakers to support the measure. Uganda's Constitutional Court eventually struck down the Anti-Homosexuality Act on a technicality, but consensual same-sex sexual relations remain criminalized in the country.
UNHCR defends efforts to protect LGBTQ refugees
Kagarura on Tuesday noted to the Blade that LGBTQ refugees and asylum seekers who live in Kakuma have endured attacks, harassment and discrimination for years. Kagarura and participants in the virtual press conference on March 24 said UNHCR has failed to protect them.
They demanded UNHCR immediately evacuate Block 13's LGBTQ residents "and fast-track the LGBTQ+ Block 13 group for expedited resettlement as they are survivors of intensive and unending homophobic violence." They also demanded UNHCR transfer the two men burned in the March 15 attack to a private hospital in Nairobi "with specialized, competent and humane burn care treatment" and allow their caregivers "to accompany them at all times."
UNHCR in its statement notes it "hosts around 300 refugees and asylum seekers with an LGBTIQ+ profile" in Kakuma and has "stepped up our services on the ground." These include investing "heavily in building capacity and ensuring more attention is paid to the specific and profound challenges that LGBTIQ+ people face."
"Despite the challenges of life in a refugee camp, the overwhelming majority report to us that they have been able to live peacefully within the Kakuma community," reads the UNHCR statement. "This comes in stark contrast with reports of security incidents, including on social media, by a small group of refugees with an LGBTIQ+ profile residing in Kakuma 3, who are requesting urgent resettlement out of Kenya."
UNHCR, however, acknowledged it is "concerned by these incidents as well as by the increasing tensions between this group and other refugees, including some with an LGBTIQ+ profile."
"Several have reported being threatened or attacked by members of this particular group for refusing to join protests or lend their voice to the call for urgent resettlement on security grounds," reads its statement.
UNHCR says "police patrols in Kakuma 3, medical, legal and psycho-social assistance has been strengthened in the camp." The statement also notes UNHCR, along with Kenya's Refugee Affairs Secretariat and partner organizations "have also held meetings with community leaders in Kakuma 3 to identify solutions and reduce tensions, although the smaller group of LGBTIQ+ persons has (sic) declined to engage in these dialogues."
The statement further indicates UNHCR in recent months has "relocated" more than 30 LGBTQ refugees and asylum seekers "to other parts of the camp based on the protection concerns raised by them and following careful assessment by our teams on the ground."
"UNHCR does not tolerate discrimination or any form of violence against refugees, including violence committed by other refugees, and works with law enforcement and other branches of government in Kenya to ensure that refugees are protected and safe," reads the statement.
State Department in 'close contact' with UNHCR
UNHCR says an estimated 1,000 of the more than half a million refugees and asylum seekers who currently live in Kenya are LGBTQ. It's statement also notes Kenya "remains the only country in the region to provide asylum to those fleeing persecution based on sexual orientation, gender identity or expression," even though consensual same-sex sexual relations remain criminalized.
UNHCR says 48 percent of the LGBTQ refugees and asylum seekers who have asked to be resettled outside of Kenya have left the country.
"We strongly condemn this senseless violence," reads the statement, referring to the March 15 attack. "We have been advised that the ongoing investigation by Kenyan police is progressing and we hope that it will bring full clarity in respect of this incident and that those responsible will be held to account in accordance with Kenyan law."
A State Department spokesperson on March 27 acknowledged UNHCR's statement about LGBTQ refugees and asylum seekers in Kakuma.
The spokesperson noted the U.S. in fiscal year 2020 provided $120 million in humanitarian assistance to Kenya through UNHCR and other non-government organizations with which it partners. The spokesperson also told the Blade that the State Department's Bureau of Population, Refugees and Migration leads the U.S. government's work with UNHCR.
"In working with UNHCR and other international organizations, we stress the need to make extra efforts and invest additional resources to ensure that vulnerable populations at risk of violence, abuse, and exploitation, as well as at risk of receiving inadequate assistance and protection, are themselves present in, engaged in, participating in, and contributing to humanitarian responses," said the spokesperson. "The United States works with international and non-governmental organization partners to ensure and provide equal protection and support to at-risk populations who are particularly vulnerable due to their sexual orientation, gender identity and expression, and/or sex characteristics."
"We have expressed our concern about this group of LGBTQI+ refugees in Kakuma and are in close contact with UNHCR on the situation," added the spokesperson.
The Organization for Refuge, Asylum and Migration is among the NGOs that works with LGBTQ refugees and asylum seekers in Kakuma.
ORAM Executive Director Steve Roth described the situation in the camp "as complex and multilayered, and has yet to be fully understood."
"ORAM is committed to working with partners to gather all the facts and develop a complete understanding of the challenges facing LGBTIQ refugees in Kakuma, uncovering root causes and identifying sustainable solutions," he told the Blade. "We do know that some of the core challenges that LGBTIQ refugees face in Kakuma are economic — a lack of income and ability to pay for basic necessities, which in turn creates other insecurities."
Roth noted ORAM in 2019 partnered with a Kenyan NGO to support microbusinesses in the camp. One such program provides LGBTQ refugees and asylum seekers in Kakuma materials that allow them to make soap and raise poultry they can sell in the camp and elsewhere.
"These programs help generate needed income for LGBTIQ refugees as well as providing skills training, a sense of purpose and the chance to improve their relationships with other camp residents by offering them products and services that they need," said Roth.
Newsom expands drought emergency urges Californians to conserve water
California is experiencing its worst drought since the late 1800s. August 2021 was driest & hottest August on record since reporting began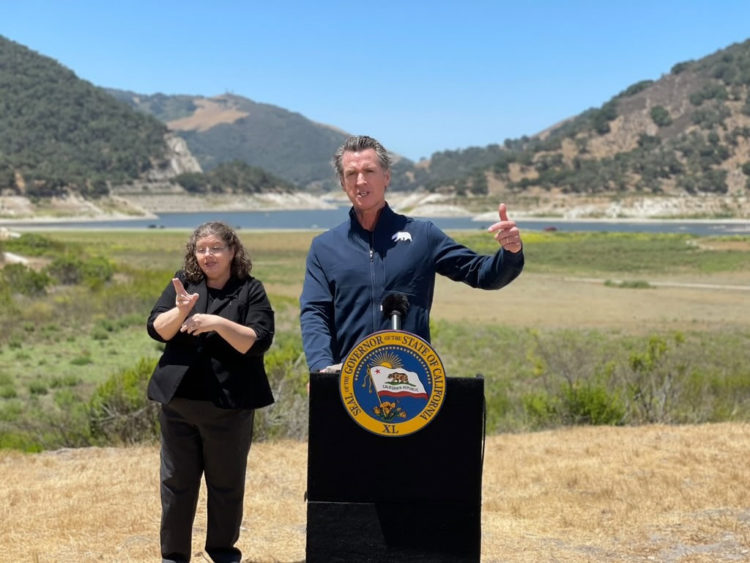 SACRAMENTO – Following the second driest year on record and with near record low storage in California's largest reservoirs, Governor Gavin Newsom today issued a proclamation extending the drought emergency statewide and further urging Californians to step up their water conservation efforts as the western U.S. faces a potential third dry year.
Bolstering conservation efforts, the proclamation enables the State Water Resources Control Board to ban wasteful water practices, including the use of potable water for washing sidewalks and driveways. The Governor issued an executive order in July calling on Californians to voluntarily reduce water use by 15 percent compared to 2020 to protect water reserves and complement local conservation mandates. The Governor's action today comes as the Board reports that in August, California reduced urban water use by 5 percent compared to 2020.
"As the western U.S. faces a potential third year of drought, it's critical that Californians across the state redouble our efforts to save water in every way possible," said Governor Newsom. "With historic investments and urgent action, the state is moving to protect our communities, businesses and ecosystems from the immediate impacts of the drought emergency while building long-term water resilience to help the state meet the challenge of climate change impacts making droughts more common and more severe."
The proclamation notes that the State Water Resources Control Board may adopt emergency regulations to prohibit wasting water, such as hosing down sidewalks or driveways, allowing drinking water to flood gutters or streets, or washing a car without a shut-off nozzle.
The proclamation adds the eight counties not previously included in the drought state of emergency: Imperial, Los Angeles, Orange, Riverside, San Bernardino, San Diego, San Francisco and Ventura. In addition, the proclamation requires local water suppliers to implement water shortage contingency plans that are responsive to local conditions and prepare for the possibility of a third dry year.
Expanding the Save Our Water initiative, a critical resource during the last drought, California has launched robust water conservation public education campaigns in partnership with stakeholders, including public water agencies. Statewide per capita residential water use declined 21 percent between 2013 and 2016 and as of 2020, the urban sector is using approximately 16 percent less on average statewide than in 2013. The Administration will continue to monitor the evolving drought conditions and evaluate all tools available to respond in real-time.
California is experiencing its worst drought since the late 1800s, as measured by both lack of precipitation and high temperatures. August 2021 was the driest and hottest August on record since reporting began and the water year that ended last month was the second driest on record. Today's proclamation authorizes the Governor's Office of Emergency Services to provide assistance and funding under the California Disaster Assistance Act to support the emergency response and delivery of drinking water and water for public health and safety.
The Governor's California Comeback Plan invests $5.2 billion over three years to support immediate drought response and long-term water resilience, including $815 million for emergency drought relief projects to secure and expand water supplies, drought contingency planning and multi-benefit land repurposing projects; support for drinking water and wastewater infrastructure, with a focus on small and disadvantaged communities; Sustainable Groundwater Management Act implementation to improve water supply security and quality; and projects to support wildlife and habitat restoration efforts, among other nature-based solutions.
A copy of today's proclamation can be found here.
More information on the state's response to the drought and informational resources available to the public are available at https://drought.ca.gov/.
Right-wing media blame trans-inclusive policy for Virginia sexual assault
[…] In reality, the Loudoun County Schools policy was not in effect when the reported sexual assault occurred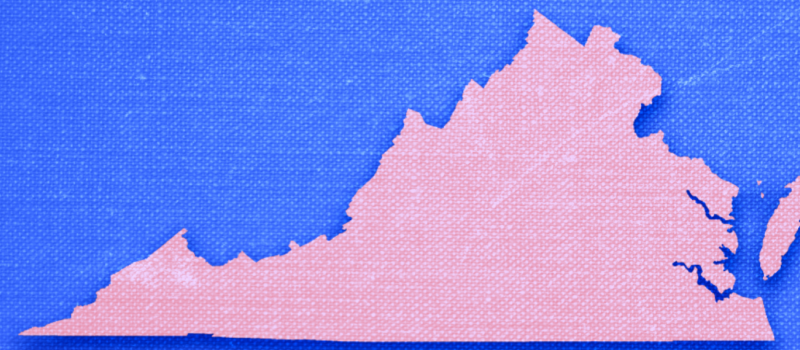 By Brennan Suen | WASHINGTON – Right-wing media have seized on a report of a sexual assault at a high school in Loudoun County, Virginia, to attack trans-inclusive bathrooms, often suggesting that a policy in the school district opened the door to predators in girls' bathrooms. In reality, the policy was not in effect when the reported sexual assault occurred, and it is always illegal to assault or harass someone.
On October 11, right-wing outlet The Daily Wire published a story about the reported assault and interviewed Scott Smith, the victim's father, who was arrested at a June 22 school board meeting after an altercation.
In the article, Smith seemed to acknowledge that the suspect might not have been affected by the district's trans-inclusive policy, which allows students to use facilities that align with their gender identity. He said, "The person that attacked our daughter is apparently bisexual and occasionally wears dresses because he likes them. So this kid is technically not what the school board was fighting about." However, he then seemed to blame the policy, saying, "The point is kids are using it as an advantage to get into the bathrooms."
However, the policy was passed by the school board on August 11 — months after May 28, when the assault was reported to have taken place, making it impossible for the suspect to have used the protections "as an advantage to get into the bathrooms."
The myth that trans-inclusive bathrooms allow predators to attack women has been repeatedly debunked; additionally, assaults and harassment are already illegal regardless of whether bathrooms allow trans people. In fact, the suspect was later charged in a second assault in Loudoun County that was reported to have taken place in "an empty classroom." The suspect has now been arrested and detained in juvenile detention.
The Washington Post has noted that authorities have not confirmed the gender identity of the suspect or that they were wearing a dress but identified as a boy. It also noted that "at the time of the alleged assault involving [Smith's] daughter, that rule was not in effect":
The parents she is representing have spoken out this week, often in interviews with conservative news outlets, to assert that the charged youth is "gender fluid" and that the assault took place in a girls bathroom. Those details have not been confirmed by authorities. The parents have also denounced a policy put in place by Loudoun's school board in August that lets students use bathrooms matching their gender identities. At the time of the alleged assault involving their daughter, that rule was not in effect.
Nevertheless, right-wing media have quickly spread the story, frequently citing the alleged gender identity of the suspect and the school's trans-inclusive policy — which they often falsely suggested was to blame for the reported assault.
For instance, the Heritage Foundation's outlet, The Daily Signal, published a report that quoted anti-trans advocate Lauren Adams, who said, "Assaults like these are the natural result of transgender bathroom policies, which allow boys to freely enter girls' spaces and erode boundaries."
In an op-ed in The Washington Times, columnist Robert Knight suggested Virginia may once again give us an "American Revolution," in part due to backlash over the case. Knight lied that the suspect "was allowed into the girl's room because of the idiotic transgender mandate."
The Daily Mail wrote, "Smith says the boy took advantage of the school's trans policies to get into the girls' bathrooms and assault her."
The New York Post also repeated this claim, writing: "Smith told the Daily Wire that his daughter was attacked at Stone Bridge High School on May 28 by a boy 'wearing in a skirt' who took advantage of transgender rules 'to get into the bathrooms.'"
Unfortunately, right-wing media have once again perpetuated the debunked bathroom predator myth and ignored the facts in order to attack trans people.
********************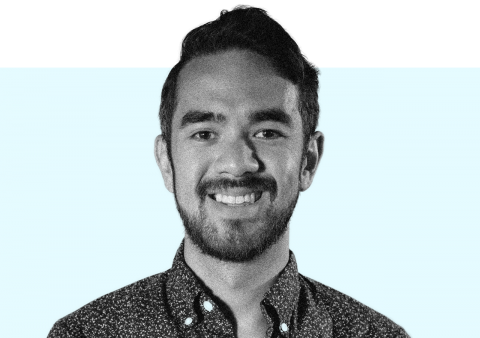 Brennan Suen is the LGBTQ program director at Media Matters, where he has worked since July 2015. He has a bachelor's degree from Northwestern University, and he formerly interned at the Human Rights Campaign and SKDKnickerbocker.
The preceding article was previously published by Media Matters for America and is republished by permission.
U.S. Justice Dept. seeks Supreme Court review on Texas abortion ban
"Women have been unlawfully prevented from exercising control over their lives in ways that are protected by the Constitution"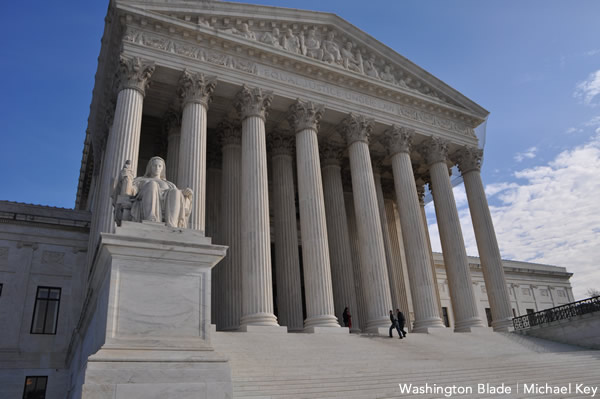 WASHINGTON – U.S. Justice Department lawyers filed an emergency appeal Monday with the U.S. Supreme Court after the U.S. Fifth Circuit Court of Appeals enjoined a lower court ruling that blocked enforcement of the Texas anti-abortion law.
The Justice Department is seeking the high court's review in order to block the law while legal litigation continues over the controversial law that bans abortion after six weeks, a point at which many women are unaware they are pregnant.
The Biden administration wants to block the law's enforcement while a lower Federal court in Austin, Texas, addresses the underlying constitutional questions raised in the challenge to the law.
Last week in a late night filing the Justice Department petitioned the U.S. 5th Circuit Court of Appeals to reverse its ruling that allows the controversial Texas abortion ban law known as SB8 temporarily reinstated.
In its brief Justice Department attorneys argued that if the law is upheld, states could violate any right provided they left enforcement up to private citizens and not the state itself. "If Texas's scheme is permissible, no constitutional right is safe from state-sanctioned sabotage of this kind," the Justice Department stated then added, "A stay would prolong [the law's] substantial harm to the United States' sovereign interests and would disserve the public interest."
In a late Friday evening ruling two weeks ago, a three Judge panel of the U. S. Fifth Circuit Court of Appeals temporarily overturned an injunction issued by U.S. District Court Judge Robert Pitman that had blocked Senate Bill 8, the Texas abortion ban, from being enforced.
A three-judge panel of the 5th Circuit released a one-paragraph order last Thursday allowing the law to remain in effect after the appeal by the Justice Department.
In its appeal the lawyers for the Justice Department argued that the law "is plainly unconstitutional under this court's precedents […] And Texas's insistence that no party can bring a suit challenging S.B. 8 amounts to an assertion that the federal courts are powerless to halt the state's ongoing nullification of federal law. That proposition is as breathtaking as it is dangerous."
Because the case was filed on the high court's emergency docket, the justices are likely to move swiftly legal experts say – possibly within a matter of days – to take it up. 
Writing in his 113 page order, U.S. District Court Judge Robert Pitman, who blocked enforcement of S.B. 8 labeled the law an "offensive deprivation of such an important right" referring to women's reproductive rights then added;
"A person's right under the Constitution to choose to obtain an abortion prior to fetal viability is well established," Pitman wrote. "Fully aware that depriving its citizens of this right by direct state action would be flagrantly unconstitutional, (Texas) contrived an unprecedented and transparent statutory scheme to do just that."
Pitman also took aim at the provisions in the law that allows any private individual to sue abortion providers or those who aid and abet procedures that violate the law. Successful litigants can collect $10,000 under the law's provisions.
"The State created a private cause of action by which individuals with no personal interest in, or connection to, a person seeking an abortion would be incentivized to use the state's judicial system, judges, and court officials to interfere with the right to an abortion," he wrote.
Pitman then called out the Republican lawmakers who drafted the measure: "There can be no doubt that S.B. 8 was a deliberate attempt by lawmakers, notably its author, State Senator Bryan Hughes, to "find another way" around resistance to enforcement of laws criminalizing abortion."