45% of employees report hearing anti-LGBT remarks in the workplace
Almost one in four (24%) employees in all sectors report that LGBTQ people are treated unfairly in the workplace nationall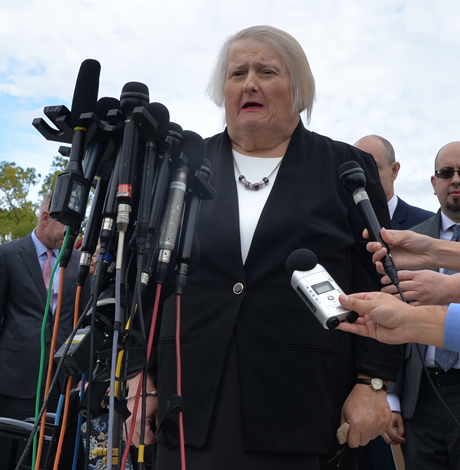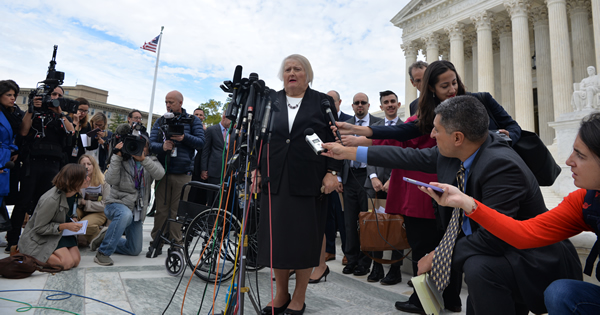 LOS ANGELES – Significant proportions of Americans believe that LGBTQ people are treated worse than non-LGBTQ people at work and school, and by law enforcement and healthcare providers, according to a new study by the Williams Institute at UCLA School of Law.
 
Using data from a survey by Ipsos in collaboration with Thomson Reuters and the Williams Institute, researchers find an estimated 6% of employees are LGBT. More than 45% of all employees (both LGBT and non-LGBT) report hearing anti-LGBT remarks in the workplace and almost one in four (24%) employees report that LGBTQ people are treated unfairly in the workplace. 
 
The survey examined perceptions of LGBTQ discrimination in various settings among employees who work in the private sector and those who work at all levels of government. The study also assessed the attitudes of all Americans toward non-discrimination protections for LGBTQ people. Approximately one-third of all Americans (35%) think that LGBTQ people are treated worse than non-LGBTQ people in schools and one-quarter believe LGBTQ people are treated worse by law enforcement.
"Many employees report hearing anti-LGBT remarks at work and say that their LGBTQ co-workers face unfair treatment," said lead author Brad Sears, Founding Executive Director at the Williams Institute. "Perceptions of discrimination against LGBTQ people are consistent across private and public sector workforces."
KEY FINDINGS 
Almost one in four (24%) employees in all sectors report that LGBTQ people are treated unfairly in the workplace nationally.
LGBT employees (53%) are twice as likely to feel that LGBTQ people are treated worse at work than non-LGBT employees (23%).
One-fourth of all Americans (25%) say that LGBTQ people are treated worse by law enforcement than non-LGBTQ people in the U.S.
Almost 46% of LGBT people thought LGBTQ people are treated worse by law enforcement across the nation compared to one in four (24%) non-LGBT people.
17% of all Americans say that LGBTQ people are treated worse by health care providers.
Almost one in three (33%) LGBT people feel similarly compared to 16% of non-LGBT people.
Nearly nine in 10 adult students (87%) report hearing anti-LGBT remarks in school.
Approximately one-third of all Americans (35%) think that LGBTQ people are treated worse in schools across the U.S.
Almost six in 10 (57%) LGBT people believe that LGBTQ people are treated worse in schools nationally, while only 33% of non-LGBT people believe so.
Montclair issues 1st Pride proclamation- LGBTQ residents say no thanks
Mayor Dutrey said that he felt that the council "was sabotaged" by those who refused to accept the proclamation was made in good faith.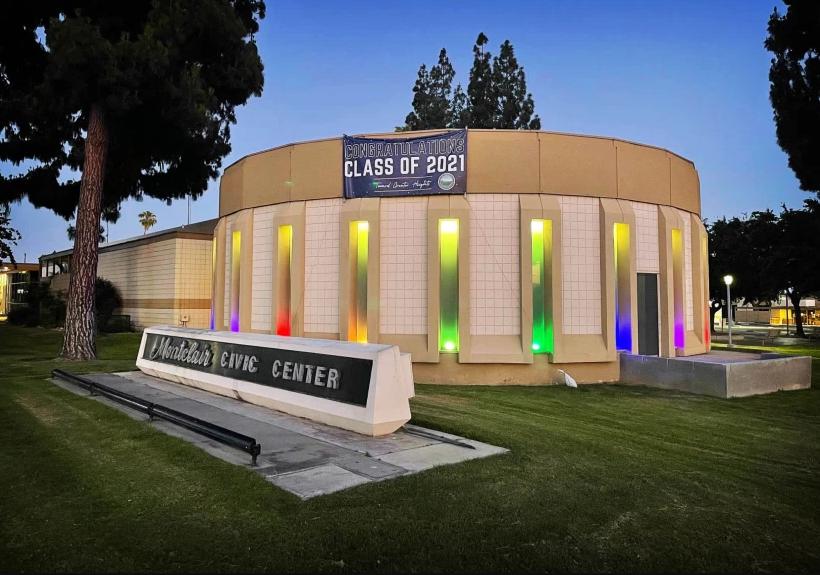 MONTCLAIR, CA. – For the first time ever the city council of this mid-size city in southwestern San Bernardino County declared June as Pride Month issuing a proclamation recognizing its LTBTQ+ community.
Along with the proclamation, the city lit up the outside of the building at the Civic Centre that houses the Council Chambers in rainbow-colored LED lights as part of its "celebration of diversity and support for the LGBTQ+ community."
Montclair's Mayor John Dutrey presented the proclamation to the Rev. Maggie Burbank of the Monte Vista Unitarian Universalist Congregation, a LGBTQ-affirming denomination and congregation. According to the San Gabriel Valley Tribune's journalist Steve Scauzillo, Burbank was a last minute substitute after gay, lesbian, bisexual, transgender and non-binary members from LGBTQ+ groups from in and around the city refused to accept it.
In the public comments portion of the proceeding, several residents spoke up about the issue.
At the center of the refusal is Montclair' City Councilman Benjamin Lopez, who had a long association and deep ties with the former Traditional Values Coalition, an Anaheim based conservative 'family values' group founded by the late Rev. Louis P. Sheldon- the group is listed by the Southern Poverty Law Center as an anti-LGBTQ hate group. Sheldon contended that there was a "homosexual agenda" to not only promote acceptance of gay rights, but to recruit children into homosexuality, as was also described in his obituary published May 29, 2020.
Scauzillo reported that Lopez, elected in November 2020, spoke on numerous occasions from 2003 to 2013 before the state Legislature and in media reports against gay rights, same-sex marriage, the teaching of contributions from gay, lesbian, bisexual and transgender Americans in California public schools, and protections for transgender individuals.
Thuan Nguyen, a long-time Montclair resident and doctoral student in sociology at USC who had asked for the city to recognize and celebrate LGBTQ Pride recognition at a previous meeting, said he struggled with the decision not to accept it. He asked Lopez to apologize for past statements and positions he took while working for the now defunct Traditional Values Coalition.
Mayor Dutrey told Scauzillo that he felt that the council "was sabotaged" by those who refused to accept the proclamation was made in good faith. "The whole purpose was not to be political but to recognize the LGBTQ community in Montclair. I was disappointed in the remarks that were made," he said.
Audio of the City Council session:
Greyson Chance: A Butterfly's Journey from Holy to Hell and Back
A decade ago there was a boy made famous by a pop song and a viral video. Today, there is an artistic, powerful singer song writer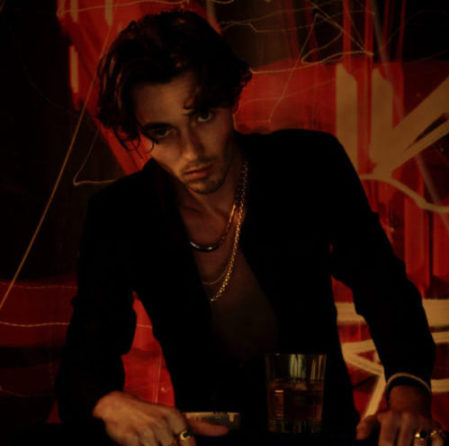 HOLLYWOOD – Many want to saddle singer Greyson Chance with the label "comeback" or having a "return from retirement." It is an understandable mistake as the "fame to disaster" narrative IS there. The real story is about one of the most exciting new artists of today. One that speaks to not only the LGBTQ youth of today, but of their entire generation.
Over a decade ago, there was a boy. The boy was very gifted at the piano, and at singing. He entered a talent contest and belted out a well known pop song by one of the trendiest artists of the day. Of course, there was a video. Social media was itself an infant, and as such, started launching like videos into the stratosphere. His video was one of the first to be seen gazillion of millions of times. Then there was the Ellen show, then the record contracts and a music video where he was Ariana Grande's love interest.
Life would never be the same again. It would not be the same as Greyson Chance would be forever entwined with Lady Gaga and Paparazzi. It would not be the same as when his voice changed and it all came crashing down. "The second that the momentum stopped, you know, I truly was just sort of thrown to the curb when I was 15. I, all in the same day, got dropped by my record label, my management, my publicist, and my agent. It was the ultimate for me, as a child musician." Greyson told me.
The real story however, is of a fantastic singer/songwriter who hit the industry in a big way with a debut album of his own work in 2019. He emerged then as a honed artist who had already been educated on the workings of the industry, and as a professional who knew how to walk in with his own vision and make it happen.
"It is a machine and, when I when I came on the scene originally, I had this huge viral video and with that, a lot of money coming around, and big players kind of involved in the industry," he says.  He made music their way.  He did the songs they wrote, and played the part of the person they wanted him to be.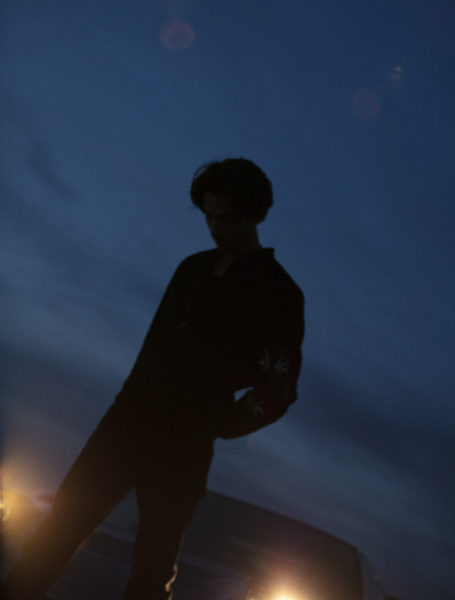 He learned how to be the kind of artist he did not want to be. The young artist went back to Oklahoma and enveloped himself in the cocoon of normalcy. He incubated there, fell in love, and had his heart broken by someone he thought he was going to hold onto forever. At that point, he emerged from the cocoon, with a full self-written album in hand, a musical butterfly spreading his wings.
"I'm 23 years old right now. And I started off with my first record deal when I was 12 years old. There was so much of my adolescence, in my childhood in music, where I wasn't given the chance to not only make music that I really wanted to do, but also to be writing. I was being forced to do records, I didn't have a huge artistic involvement in anything I was doing. So when I came back into music, I really wanted to finally show the world that I was a songwriter, that I had a unique voice. That I had some unique things to say. I really emphasize authenticity. These are stories that are coming from the heart. These are things that are coming from my own life. It's not even really a choice that I have anymore. It is honest, from a place that's true and genuine," Greyson states.
Greyson represented not only with a new thematic "voice", but an actual new physical voice as well. "It was interesting, what I went through, they always tell you that when your voice changes, it's going to be sort of a tough go and that is such an understatement. It was so hard for me for a few years to really kind of find comfortability in my physical voice again. I mean, I really struggled through my voice change. But ultimately, I learned as a kid when I was on the road that in a way, when you're a touring musician, you're sort of like an athlete. My muscle is, is my voice." Greyson's new voice is far superior to his belting-out-broadway boy voice. He has a harmonic high register, and a sultry deep one. It copies no one else's, this voice is uniquely his own.
In 2019, Greyson came out with his launch album "Portraits". The stories of the album gave vision to the various personas he saw of himself as he navigated an ill fated romance. One week, he was looking at engagement rings, the next week, out of the blue, "the man of his dreams" left him without explanation. Greyson works each personal portrait into the prism of a beautiful, musically shiny diamond. "Portraits for me was truly my reinvention piece. And what I mean by that is, at the time before I put out that album, you know, I couldn't even get a meeting in LA with anybody. You know, no one wanted to touch me, no one wanted to be involved in in my project and involved in my music. So I told myself, You know what, I'm going to write a record, and I'm going to write a full album. I'm going to give this one last shot, and see, see what happens. And, fortunately, it went over very, very well."
In 2019 he filled 109 venues performing the songs from Portraits. He publicly came out as gay in response to a fan during a conversation about living authentically. He has also been transparent about his personal challenges, including his on-going battle with anorexia. "It was truly very, very difficult to diagnose it. I had come off of this really bad breakup that I wrote my album Portraits about, and I was developing habits of not eating and not taking care of myself. I blamed it on the sadness I was feeling at the time. Then, as things became a little more normal, and I became a bit more stable, I noticed that I still had had this issue and things that were going on. For me, I had to work through a lot of therapy, to get a grasp on it. I brought it public because it was so stigmatized, and still is. I like to think that I have my life together. But here's the deep issue that I struggle with, and I go through. I'm on a road to recovery, it's never ending when you are battling with an eating disorder, but I'm doing very, very well right now. I'm staying on top of it. Through my disclosure, there was such an amazing and beautiful dialogue that keeps happening, people reaching out to me and sort of sharing their own struggles and battles with it as well. I'm working on trying to be the best version of myself that I can be."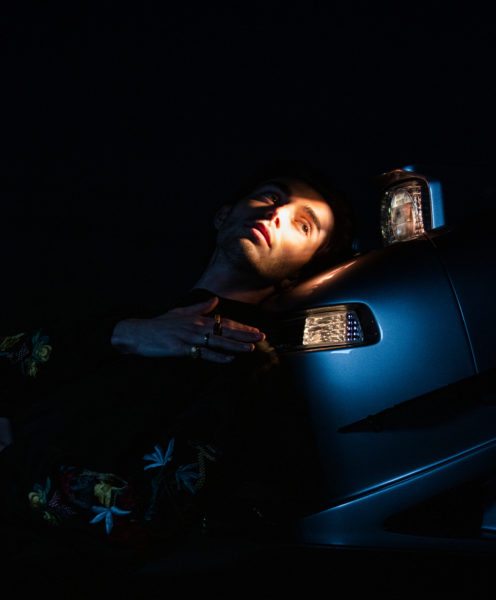 After a forced lockdown during the pandemic of 2020, Greyson is ready to move into the next phase of his butterfly trajectory. He has released two singles off his next EP, Trophies, and he is in love again. The songs on the EP will be in a thematic composition. The two first released create a spiritual arc from the heavenly rich ballad-like Holy Feeling to the high-pop danceable hedonistic Hell Boy.
He says of the new material, "My boyfriend and I just celebrated our one year anniversary yesterday. Trophies, is really expressing the fear of now losing love, and sort of that fear that was created in the old relationships that I've had. It is the desire for my fans and queer people around the world to know what truly being in love is. We're constantly told as, as queer people that, our relationships are always going to be rocky, they're never going to be sort of American Dream type relationships. Because we're different, these relationships are going to be different, because we're inherently different. That is just absolutely BS. Regardless of how you identify who you love, you can totally have all of this stereotypical white picket fence, you know, dog in the backyard green grass type of thing. It is so within your wheelhouse. It's not out of reach. This record is emotionally going through all those those things, and talking about them in the music."
A decade ago there was a boy made famous by a pop song and a viral video. Today, there is an artistic, powerful singer song writer who sings the authenticity of his generation. The rush you feel is the wind from rainbow colored butterfly wings taking flight, and the knowledge that the most famous Greyson Chance is the one yet to come.
Gun & car recovered, OCDA says charges pending in road rage killing
Suspects both are expected to be arraigned at 10 a.m. Tuesday at the Orange County Superior Court in Santa Ana / UPDATED STORY/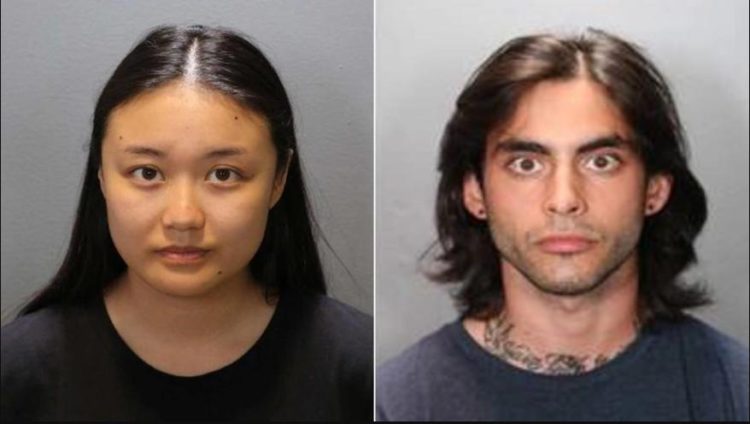 SANTA ANA, California Highway Patrol Border Division's assistant chief says the agency has recovered the gun and the vehicle used in the road rage shooting death of 6 year-old Aiden Leos May 21. Wynne Lee, 23, and Marcus Anthony Eriz, 24, were arrested last night at their home in Costa Mesa and are currently being held on on $1 million bail.
During the press conference Monday, Orange County District Attorney Todd Spitzer told reporters that charges in the case were being worked out. CHP's investigators had identified Lee as the driver of the vehicle and Eriz as the gunman. Spitzer said that filing of a murder charge against Lee would be difficult.
"We have to prove the same kind of knowledge and intent by the driver as we do with respect to the actual shooter," Spitzer said. "Clearly that's a bigger hill for us to climb with respect to the driver."
Eriz and Lee are expected to be arraigned at 10 a.m. Tuesday at the Orange County Superior Court in Santa Ana.
"We have recovered what we believe are the weapon and automobile used in the crime," Donald Goodbrand, CHP Border Division's assistant chief, said. The vehicle had been described as a 2018-2019 white Volkswagen Golf SportWagen with untinted windows and a sunroof.
Goodbrand took time to thank the public and various agencies in helping with the investigation that led to the arrests. "Information from the public throughout this process has been extremely helpful," he said but did not further elaborate as to whether or not the reward, which had gown to half a million dollars was a direct contribution to the investigation by means of a tip or tips.
The boy was being driven to kindergarten on the morning of May 21 when his mother and the suspects were involved in a perceived unsafe lane change on the 55 freeway near Orange, authorities told reporters, which then escalated, culminating with at least one shot being fired that penetrated the trunk of Leo's mother's car and struck the 6-year-old as he was strapped into a booster seat in the car's rear seat. He was later transported to a local hospital where he was pronounced dead.
The arrests of the suspects came one day after the funeral service in Yorba Linda for Leos.
UPDATE: TUESDAY JUNE 8 via the Los Angeles Times:
The shooting suspect in the road rage killing of 6-year-old Aiden Leos on the 55 Freeway last month, Marcus Anthony Eriz, has been charged with murder and discharge of a gun into an occupied vehicle, with sentencing enhancements for using a firearm causing great bodily injury or death while in commission of a murder.
A second suspect, Wynne Lee, 23, faces a charge of felony accessory after the fact, and a misdemeanor count of having a concealed firearm in a vehicle.
KTLA's Chip Yost reports: