New report highlights serious health inequities impacting Transmasculine people in LA County
Health inequities are the result of deliberate power structures that impose a gender binary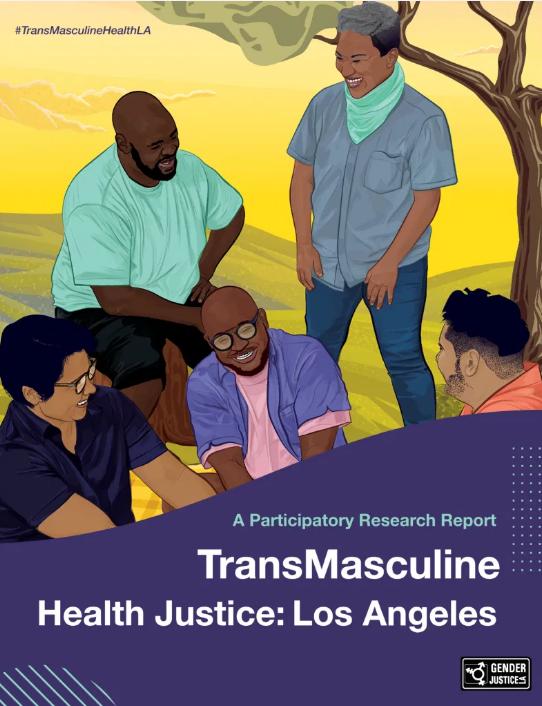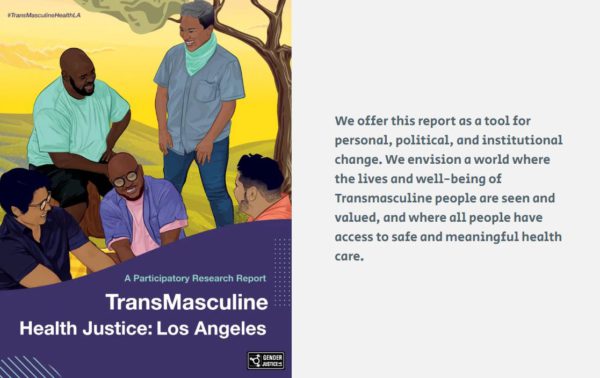 LOS ANGELES – A groundbreaking report that highlights the serious health inequities impacting Transmasculine people in Los Angeles County was released Wednesday by Gender Justice Los Angeles.
The report is part of a trans-led research and organizing initiative that was first convened in 2015 by the City of Los Angeles AIDS Coordinator's Office and Gender Justice Los Angeles.
This by-and-for initiative by transmasculine Angelenos addresses what the TransMasculine Health Justice Los Angeles project organizers say is the fundamental erasure of Transmasculine people from local public health data, and therefore planning, policy and practice.
The report draws on community-generated data from a survey with 310 participants to develop a health equity agenda, which was conducted in 2017, and remains the single largest effort to understand and respond to inequities facing Transmasculine people in the County.
The TransMasculine Health Justice Los Angeles project emphasized the need to lift up the voices of Transgender, Gender non-conforming, and Intersex (TGI) people, and especially Transmasculine Black, Indigenous, People of Color (BIPOC) in public conversation about health and health care inequities.
Speakers from Gender Justice LA and its related initiative, Transmasculine Health Justice- Los Angeles, held a joint virtual press conference on Wednesday, April 7, which was World Health Day, to announce the release of the participatory research report.
They addressed the need for more responsive public health systems not only in terms of inclusion in health equity data, but in taking leadership over efforts to address the serious health problems facing Transmasculine people, including high rates of victimization, depression and anxiety, and inequitable access to health care.
At a time when gender-affirming health care is under direct political attack, the report also emphasizes the inequities Transmasculine people who are pursuing this kind of care face.
For example, three-quarters of survey participants who had sought out a required medical authorization letter for gender-affirming care or hormone treatment had been required to meet with a mental health professional more than once. This, the group says, is a significant barrier to accessing care that disproportionately impacts people who are low income and BIPOC.
In a finding supportive of this claim, BIPOC participants were about half as likely as white participants to have had access to chest reconstruction surgery.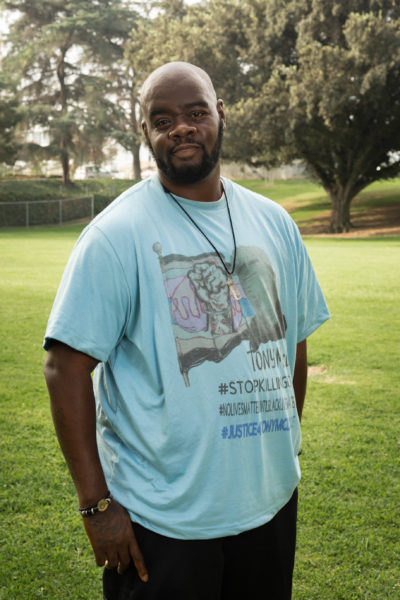 During the joint press conference, speakers from Gender Justice LA discussed the report's findings and recounted their lived experiences as Transmasculine people facing barriers and challenges in seeking healthcare and having their needs met. Their poignant descriptions of navigating health and health care underscore how health care inequities facing Transmasculine people are ultimately preventable – a main conclusion of the report.
"Health inequities are the result of deliberate power structures that impose a gender binary, restrict bodily autonomy, and create dangerous conditions in health care." said Héctor Trinidad Plascenia from Gender Justice LA. "We are emphasizing health inequities in order to take action for change," he added.
Speakers who sought care in LA spoke about being turned away and misinformed in services organized as "men's health" and "women's health." Lucas Rojas, one of the project's advisory members said that he was told by a provider that he did not need a IUD (interuterine device) for contraception because he was using testerone.
This kind of misinformation among providers is not unusual said project organizers. One of the group's more surprising findings was the frequency of use of emergency contraception with 20% of the survey participants saying they had used Plan B at least once in their lifetime (this compared to about 11% of the general population nationally).
Created by an entirely trans-led team, the report provides compelling evidence of health inequities alongside a framework for action. Among the group's stated goals is a future that Transgender, Gender non-conforming, and Intersex (TGI) people can age, heal, evolve, thrive and create families and kinship with dignity.
The group formed in response to what they see as the current erasure of Transmasculine people in public health data.
"This project isn't just about data. It's about strengthening the leadership of trans people and trans-led organizations to claim power to produce knowledge on our own terms," said Sid Jordan, one of lead authors of the report and a PhD Candidate in the Department of Social Welfare at UCLA who partnered on the study. "We have created much more than a research study. We are creating ways to connect, resist, and heal together."
Report Link: https://www.tmhealthstudyla.org/2021-report/
WeHo Arts unveils new holiday street pole banner by Sophie Morro
The city has also installed annual holiday lights on street poles and around trees lining Santa Monica Boulevard to make the city festive

By Paulo Murillo | WEST HOLLYWOOD – The annual holiday street pole banners went up this week throughout the city of West Hollywood. The City's WeHo Arsts unveiled the new holiday artwork by artist Sophie Morro along Santa Monica Boulevard, San Vicente Boulevard, and Melrose Avenue.
A total of 29 of the new banners were produced this year and will become part of the annual collection of holiday street pole banners on display in WeHo to celebrate the holidays. Banners include past holiday artwork by Shag (Josh Agle) and Mosa Tanksley.
The city has also installed annual holiday lights on street poles and around trees lining Santa Monica Boulevard to make the city festive around the holiday and New Year's celebrations.
Sophie Morro is an artist based in Los Angeles. Her oil paintings are largely informed by an autobiographical narrative with nods to spirituality, dreams and the otherworldly. Visit sophiemorro.com to learn more about the artist.
In April, 2022, the City of West Hollywood Arts Division made a call seeking a visual artist to provide artwork for the city's annual winter / holiday card and street pole banner display. The deadline to submit their work to WeHo's Performing Arts and Cultural Affairs Subcommittee was May, 2022.
The new artwork will also be used on the City's annual end of year Winter / Holiday card, social media promotions along with the printed street pole banners. Artists were invited to submit existing work samples to demonstrate their style and technique.
The Request for Qualifications was open to artists who live in California. Artists who live in
West Hollywood and artists of color, women, artists with disabilities, and LGBTQIA+ artists
were highly encouraged to apply. The artists who applied will remain eligible to be selected as semi-finalists for 3 calendar years without needing to reapply.
The City of West Hollywood's Arts Division and Arts and Cultural Affairs Commission believe
that all people in the City of West Hollywood have the right to celebrate and engage in meaningful and relevant arts and cultural experiences.
Each member of the community should have access to the arts which reflect and nurture individual identities, affirm personal value, and foster belonging in the community. The right to participate freely in the cultural life of the community is recognized as a basic human right.
The Division and Commission's definition of diversity includes all ways in which people
differ, including but not limited to, race, ethnicity, gender, socioeconomic status,
education, age, gender identity, gender expression, sexual orientation, ability,
geography, citizenship status, religion, language, physical appearance, and the
intersection of these various identities.
*******************************
Paulo Murillo is Editor in Chief and Publisher of WEHO TIMES. He brings over 20 years of experience as a columnist, reporter, and photo journalist.
The preceding article was previously published by WeHo Times and is republished with permission.