New report highlights serious health inequities impacting Transmasculine people in LA County
Health inequities are the result of deliberate power structures that impose a gender binary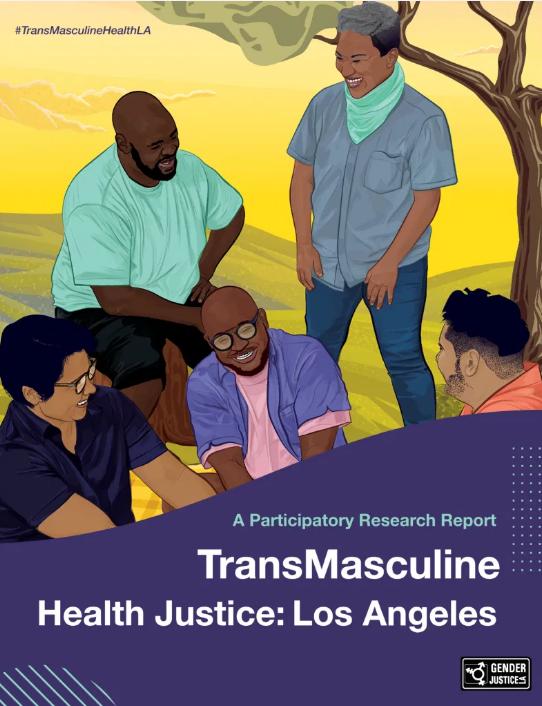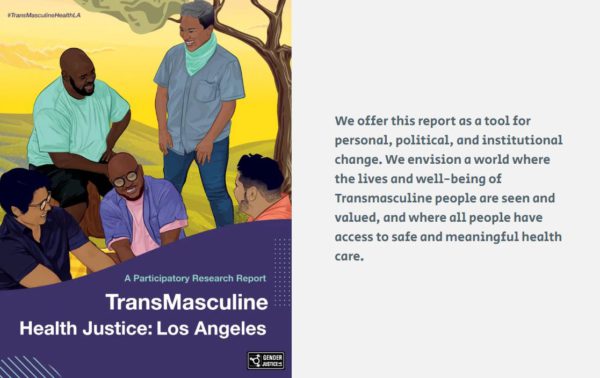 LOS ANGELES – A groundbreaking report that highlights the serious health inequities impacting Transmasculine people in Los Angeles County was released Wednesday by Gender Justice Los Angeles.
The report is part of a trans-led research and organizing initiative that was first convened in 2015 by the City of Los Angeles AIDS Coordinator's Office and Gender Justice Los Angeles.
This by-and-for initiative by transmasculine Angelenos addresses what the TransMasculine Health Justice Los Angeles project organizers say is the fundamental erasure of Transmasculine people from local public health data, and therefore planning, policy and practice.
The report draws on community-generated data from a survey with 310 participants to develop a health equity agenda, which was conducted in 2017, and remains the single largest effort to understand and respond to inequities facing Transmasculine people in the County.
The TransMasculine Health Justice Los Angeles project emphasized the need to lift up the voices of Transgender, Gender non-conforming, and Intersex (TGI) people, and especially Transmasculine Black, Indigenous, People of Color (BIPOC) in public conversation about health and health care inequities.
Speakers from Gender Justice LA and its related initiative, Transmasculine Health Justice- Los Angeles, held a joint virtual press conference on Wednesday, April 7, which was World Health Day, to announce the release of the participatory research report.
They addressed the need for more responsive public health systems not only in terms of inclusion in health equity data, but in taking leadership over efforts to address the serious health problems facing Transmasculine people, including high rates of victimization, depression and anxiety, and inequitable access to health care.
At a time when gender-affirming health care is under direct political attack, the report also emphasizes the inequities Transmasculine people who are pursuing this kind of care face.
For example, three-quarters of survey participants who had sought out a required medical authorization letter for gender-affirming care or hormone treatment had been required to meet with a mental health professional more than once. This, the group says, is a significant barrier to accessing care that disproportionately impacts people who are low income and BIPOC.
In a finding supportive of this claim, BIPOC participants were about half as likely as white participants to have had access to chest reconstruction surgery.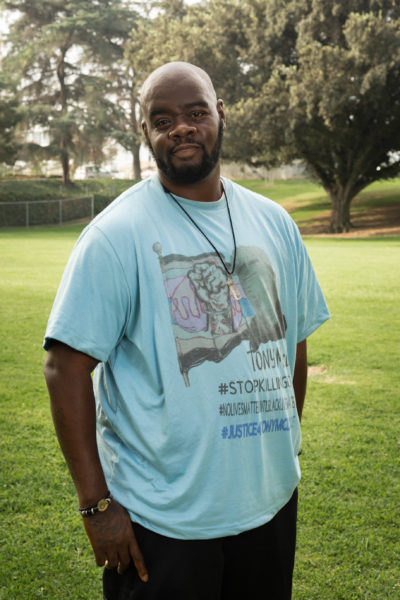 During the joint press conference, speakers from Gender Justice LA discussed the report's findings and recounted their lived experiences as Transmasculine people facing barriers and challenges in seeking healthcare and having their needs met. Their poignant descriptions of navigating health and health care underscore how health care inequities facing Transmasculine people are ultimately preventable – a main conclusion of the report.
"Health inequities are the result of deliberate power structures that impose a gender binary, restrict bodily autonomy, and create dangerous conditions in health care." said Héctor Trinidad Plascenia from Gender Justice LA. "We are emphasizing health inequities in order to take action for change," he added.
Speakers who sought care in LA spoke about being turned away and misinformed in services organized as "men's health" and "women's health." Lucas Rojas, one of the project's advisory members said that he was told by a provider that he did not need a IUD (interuterine device) for contraception because he was using testerone.
This kind of misinformation among providers is not unusual said project organizers. One of the group's more surprising findings was the frequency of use of emergency contraception with 20% of the survey participants saying they had used Plan B at least once in their lifetime (this compared to about 11% of the general population nationally).
Created by an entirely trans-led team, the report provides compelling evidence of health inequities alongside a framework for action. Among the group's stated goals is a future that Transgender, Gender non-conforming, and Intersex (TGI) people can age, heal, evolve, thrive and create families and kinship with dignity.
The group formed in response to what they see as the current erasure of Transmasculine people in public health data.
"This project isn't just about data. It's about strengthening the leadership of trans people and trans-led organizations to claim power to produce knowledge on our own terms," said Sid Jordan, one of lead authors of the report and a PhD Candidate in the Department of Social Welfare at UCLA who partnered on the study. "We have created much more than a research study. We are creating ways to connect, resist, and heal together."
Report Link: https://www.tmhealthstudyla.org/2021-report/
UCLA Fielding School LGBTQ+ research & health center marks first year
"This is the time for academic institutions to bolster progress made by the LGBTQ+ movement, reduce inequities & close health disparity gap"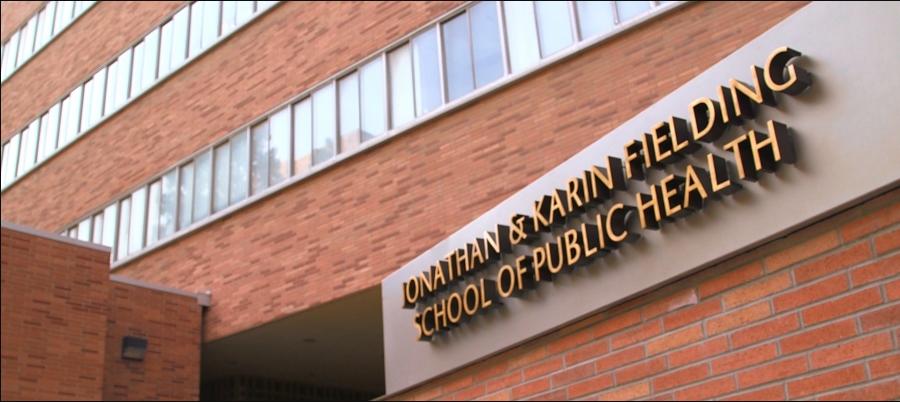 LOS ANGELES – Opening the UCLA Fielding School of Public Health's newest research center, dedicated to the mission of improving the health and social well-being of sexual and gender minorities, would be a challenging task at any time.
For Dr. Matthew Mimiaga, UCLA Fielding School of Public Health professor of epidemiology, founding, organizing, and leading the new UCLA Center for LGBTQ+ Advocacy, Research & Health (C-LARAH), which officially opened its doors in December of 2020, opening the center in the middle of a global pandemic was just part of the job.
"COVID-19 has definitely made every task we've accomplished, in terms of organizing, research, and student and community service, more demanding, but what better time than now?" said Mimiaga, who serves as director of C-LARAH. "This is the time for academic institutions to bolster the progress made by the LGBTQ+ movement; we must bridge health, research, and training measures to reduce inequities and close the health disparity gap … and 'challenging times' certainly help focus on what is important."
By any standard, the team of faculty, staff, and students led by Mimiaga, who also serves as a professor of psychiatry and biobehavioral sciences at the David Geffen School of Medicine at UCLA, has met and exceeded those challenges. In 12 months, even as they worked through the day-to-day needs of organizing the center, the team has:
· Published 38 new scientific journal publications and five book chapters, which can be reviewed here. The findings were published in journals that include The Lancet, The Lancet Global Health, Drug and Alcohol Dependence, AIDS and Behavior, Journal of the International AIDS Society, Journal of AIDS, and AIDS;
· Collaborated with 37 UCLA graduate students, affiliated post-doctoral researchers, and staff, along with 20 faculty affiliates;
· Received nearly $8.6 million in federal research funding from five different U.S. National Institutes of Health entities in FY 2021 (>$50 million for all project years for current grants combined); and
· Built a website for the new center that spotlights C-LARAH's research program.
In 2020-21, C-LARAH's research has focused on improving health disparities and health equity among LGBTQ+ communities, including epidemiological cohort studies; developing and testing interventions to decrease sexual risk in HIV primary and secondary prevention; and biobehavioral interventions to enhance uptake and adherence for both HIV treatment (ART) and prevention (PrEP/PEP).
The team has also researched psychosocial treatments for stimulant use disorder and concurrent HIV risk, and opioid use disorder and adherence to medication-assisted treatment; infectious disease and psychiatric epidemiology; and global health research within several resource constrained countries.
In addition to research in the United States, C-LARAH has ongoing global public health research globally focused on HIV primary and secondary prevention. Currently, these include projects in Brazil, India, Nigeria, and Vietnam; and recently completd projects in Ecuador, Peru, South Africa, Thailand, and Zambia.
"I'm very proud of the team we've assembled, including our UCLA staff, students, and faculty-affilliates and our research partners in the U.S. and globally," Mimiaga said. "And I am very excited about the impact C-LARAH has had and will continue to have in training future generations of scientists interested in conducting LGBTQ+ public health and clinical research, and ensuring that all sexual and gender minorities can live openly and authentically, and be healthy."
For more information, see "Promoting Public Health for the LGBTQ Population" from the most recent edition of UCLA Public Health magazine.
Another recall petition against L.A. County D.A. George Gascón approved
Gascón's policies have provoked criticism from Los Angeles County Sheriff Alex Villanueva, and officers from the LAPD plus others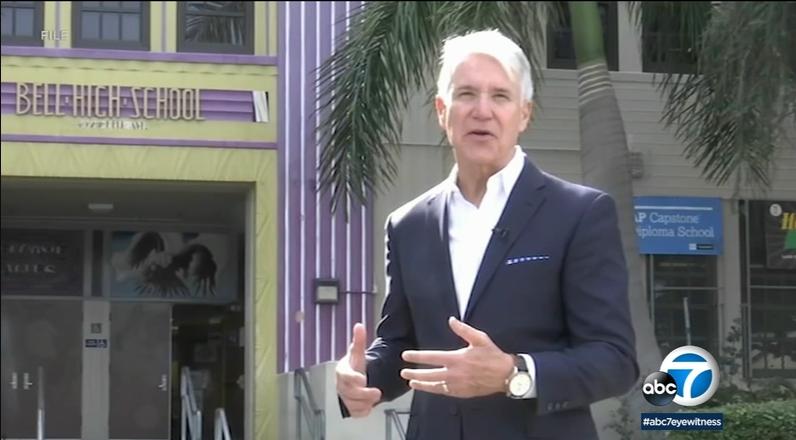 LOS ANGELES – Organizers of the campaign to recall Los Angeles County District Attorney George Gascón will have a second opportunity to launch a recall petition drive against the County's controversial chief prosecutor.
The Los Angeles County Registrar-Recorder/County Clerk approved the new recall petition Thursday that requires organizers to gather signatures of support from 10% of the county's registered voters — a little more than 560,000 people — by July 6.
KTLA reported that organizers halted their first recall attempt last fall after they were unable to gather the necessary signatures by the end of October.
Gascón's policies have provoked criticism from Los Angeles County Sheriff Alex Villanueva, as well as officers from the Los Angeles Police Department and others from the 88 jurisdictions within the County.
Gascón, 67, was elected in 2020 on a pledge to reform the county's criminal justice system. Since he took office, juveniles are no longer being charged as adults, sentencing enhancements that he says lead to mass incarceration have been eliminated and cash bail for nonviolent felony offenses has ended. Misdemeanors associated with substance abuse and mental illness are also being diverted out of the criminal justice system, both KTLA and the Los Angeles Times have reported.
Recall organizers contend that his policies favor criminal defendants and have contributed to a significant rise in crime.
Violent adult Trans offender sentenced to juvenile facility, provokes outrage
Tubbs who identifies as a Trans female, admitted to sexually assaulting the girl in a Denny's restaurant restroom in 2014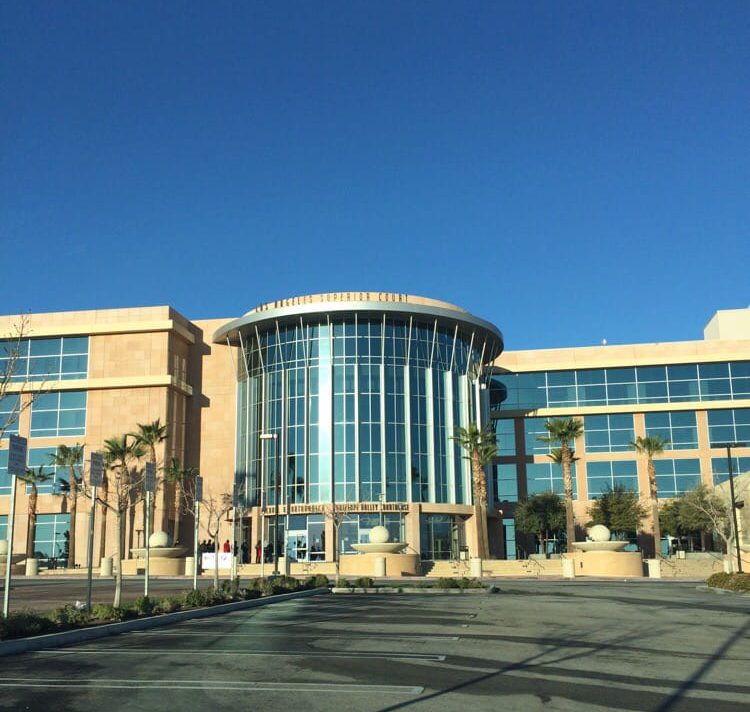 LANCASTER – A ruling Thursday by Los Angeles County Superior Court Judge Mario Barrera that sent a violent offender convicted of sexually assaulting a 10-year-old girl to a County youth facility has provoked outraged from the prosecutors, politicians, and the public.
Hannah Tubbs, 26, who identifies as a Trans female, admitted to sexually assaulting the girl in a Denny's restaurant restroom in 2014 when she was herself still a minor. KABC reported that Tubbs has a lengthy criminal record including violent crimes in multiple states.
A DNA match in 2019 linked Tubbs to the sexual assault at the Palmdale Denny's restaurant and Tubbs later admitted to committing the crime telling Los Angeles County Sheriff's Special Victims Unit, (SVU), detectives the assault occurred in the restaurant's bathroom.
The violent crime happened just before her 18th birthday, and Tubbs remained free of charges until the DNA match.
The Los Angeles Times reported that officials said that Tubbs had been arrested several times including for battery, drug possession, and probation violations in the states of Idaho and Washington, and convicted of assault with a deadly weapon in neighboring Kern County.
The case has put a spotlight on Los Angeles County District Attorney George Gascón's policy that states juveniles won't be prosecuted as adults.
During the back and forth in the courtroom Thursday, lawyers for the Los Angeles County Probation Department had requested Barrera force Tubbs to serve time in county jail, with other adult offenders, the Times reported.
"In crystal clear terminology provides this court with the authority to order a transfer of an individual to sheriff's custody, or to a county jail facility, after that individual has turned 19 years of age," said Justin Clark. He added the court could grant the department's request to have Tubbs placed in adult housing. Clark noted that if Tubbs were to be put in a juvenile area, "the reality is that she will be housed in isolation."
After hearing arguments, Judge Barrera stated that essentially, under current legislation, a person who commits a crime as a juvenile and is jailed in a juvenile facility once they turn 19, the court has no authority to transfer that person to an adult facility.
"This court will not disregard what the legislature has put onto it as a limitation," he said.
Since the case remained in juvenile court, Tubbs will not be required to register as a sex offender. Tubbs could have been sentenced to almost a decade in prison if she was tried and convicted as an adult.
"[She's]every parent's worst nightmare," said L.A. County Deputy District Attorney Shea Sanna. "If your kid goes to the bathroom, then you shouldn't have to worry about them being attacked."
L.A. County Supervisor Kathryn Barger issued the following statement in response to Thursday's hearing:
"The outcome of the Tubbs case is unsatisfactory. Judge Barrera's hands were tied today – due to the fact that the DA's office failed to file a motion to transfer Tubbs to adult criminal court, which is where she rightly belongs. Instead, we're left with a 26 year-old individual sentenced to two years in a juvenile facility in isolation, separated by sight and sound from the other juveniles.
To carry out justice, all of the oars in the criminal justice system must be rowing in the same direction. Today, that simply didn't happen."
KABC reported that the victim in this case did not want to be in court or see Tubbs, but she wrote a letter that said in part:
"I live in fear most of the time. And although it's something that I tried to tell myself isn't my fault, I could never truly believe it. I feel that I'm to blame somehow, when I know deep down that isn't the case.
"I hope, after all this comes to an end, my attacker gets the punishment (they) deserve for attacking a child with no problem and I can finally get on with my life."
*********************