"It's like watching a murder in slow motion," Republicans targeting Trans youth
Republicans have decided that the most important thing to do in the middle of a pandemic is to take away life-saving treatment from children and ban them from playing sports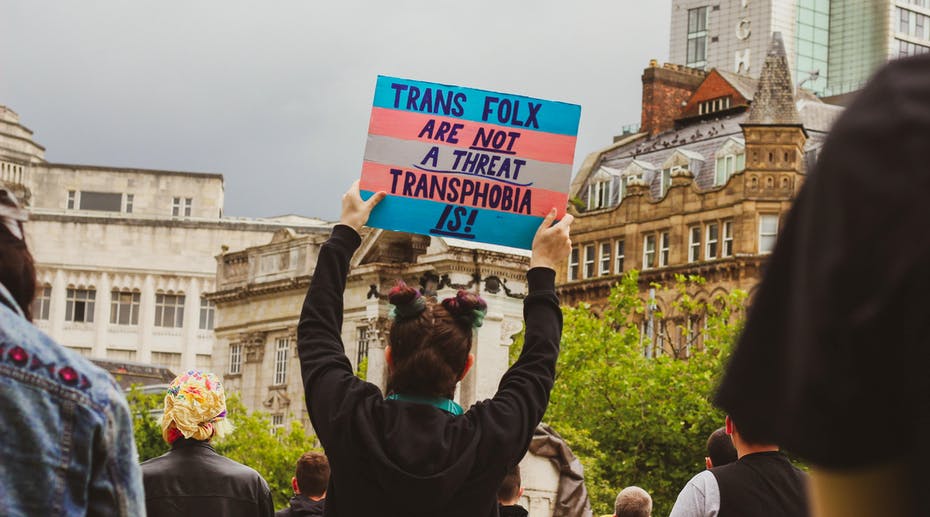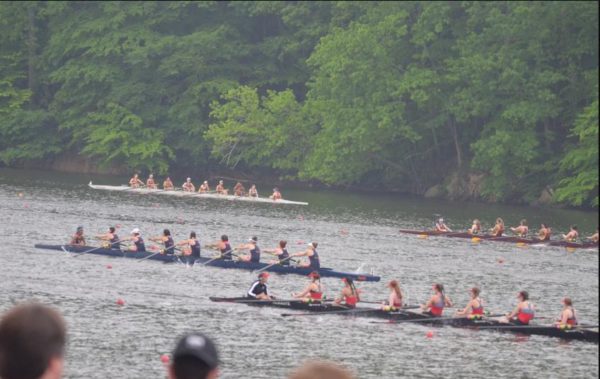 Editor's Note; The past two weeks of a seemingly never ending parade of Republican led anti-trans legislation aimed at barring trans youth from sports, or instituting governmental oversight into the private medical healthcare decisions of trans youth and their families has had devastating and horrific effects. An 18-year-old high school senior living in Fairfax County, Virginia discusses the impact on him and his trans peers.
My name is Eric Tannehill, I'm 18 years old, and I'm a trans man. I have been out as trans for approximately four years now. I started testosterone 2 years ago, and have been competing as a boy in sports for all four year of high school. I am a coxswain and rower for my school's crew team (coxswains give orders and steer the boat).
A lot of anti- trans bills targeting people like me passed recently and more are being proposed. Republicans have decided that the most important thing to do in the middle of a pandemic is to take away life-saving treatment from children and ban them from playing sports. This has been painful for me. It's like watching a murder in slow motion. I see what they're doing and recognize that it's going to get people killed and there's nothing I can do but just watch as they target kids like me with a smile on their face and a Bible in hand.
My time on the men's crew team means the absolute world to me. Without a doubt it was the best part of high school. The only reason I didn't opt to graduate early was it would disqualify me from the crew team. My coaches and my teammates correct people when they mess up my pronouns. It's a small thing, but that little supportive gesture is why I care so deeply for my team and why I'm willing to commit so much time and energy to the sport. Most of my friends in high school are from the crew team. It's made me a better person because I've gotten to meet a more diverse group of people.
The reason I worry so much about these laws banning trans athletes is because crew saved my life. My mental health completely fell apart during my sophomore year, due mostly to a concussion that caused me to fall behind in school, the after-effects of sustained bullying I endured while we still lived in a rural red-state, and my first real heartbreak. I couldn't have combatted my depression and anxiety without my team's support. My teammates and coaches were a steady constant for me when I needed them most and I will forever be grateful.
I have invested so much time, energy, and love in my crew team and they have in turn given me friendship, trust, and the strength to persevere through everything life has thrown my way. Being accepted on the men's team reaffirmed my identity when I was most insecure. I know in the long-run high school sports don't mean much, but for teens actively facing adversity a sports team really can prevent a tragedy.
I'm lucky. I live in the one of the most progressive parts of Virginia so I didn't have to worry about legalized discrimination. I don't think I would have survived if I lived in a state like Texas passing these discriminatory laws. To reiterate, the laws taking trans kids away from competing in the category that aligns with their gender identity is keeping trans kids from finding a community and does nothing but harm their mental health.
Even though I'm in a blue area I was still aware that any and all actions I made in this sport not only reflected on me but reflected on my community. I wanted to make sure that every trans athlete who came after me wouldn't need to deal with a mistake I had made. I was an ambassador for all trans athletes that would come after me.
I can also say with absolute certainty that getting medical care saved my life. I would be dead without them. I remember the relief and sense of elation I felt when I was finally prescribed testosterone. My body had betrayed me and testosterone would both help me pass as male and would make me feel whole. The argument against this medical treatment is that kids will recklessly choose to undergo irreversible hormone therapy then go on to regret it.
I don't know a single trans youth who has received hormone therapy without talking with multiple doctors for at least several months. For me it was over a year of counselling, before finally receiving the care I so desperately needed. It's a choice between trusting young adults to know themselves, and doctors to do their job, versus making children miserable to the point of suicide. Call me crazy but, I think I'll take the option that's less likely to get someone killed.
Republicans have heard stories like mine before, and know the harm they will cause. They just don't care. I've been through enough active shooter drills that I already knew Republicans couldn't care less about innocent children dying. Credit where credit is due, they are good at staying on brand and reaffirming I made the right decision to attend a Canadian university.
Republicans have decided to attack two of the things that were most important to my mental health when I was going through difficult times. It fills me with rage and sadness knowing that my trans brothers, sisters, and siblings are going to die. If there are any sponsors of these bills reading this, I hope for your sake the God you use to excuse your cruelty doesn't exist because that means you won't receive the eternal punishment you deserve. Just remember, Jesus was a Middle Eastern Jewish anti-capitalist and the modern image of "white Jesus" is based off of Michelangelo and DaVinci's gay lovers.
These legislators should mind their own damn business, let kids like me compete for a plastic trophy in peace, and pay attention to trained medical professionals who actually treat trans patients. They should focus on real issues, rather than pandering to the idiots on Fox News who have never so much as met a trans person.
Christian Conversion therapy almost killed Garry
Can we agree to end this? Banning conversion therapy in the US and the UK has proven very difficult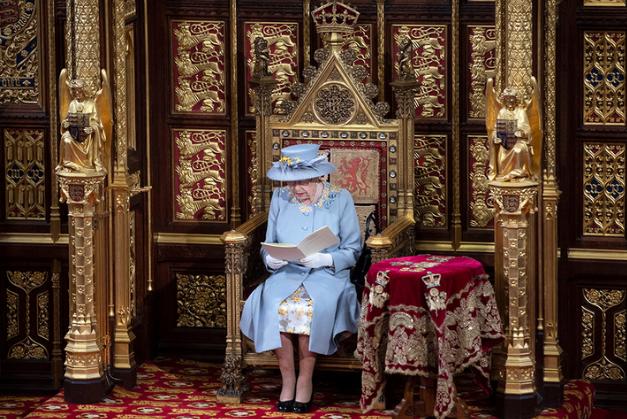 Why would a successful doctor struggle with suicide?
By James Finn | Garry is a young MD in with a reputation as a sharp, caring GP. He runs a successful practice, loves his husband, and enjoys the respect of family and community. But his fulfilling life almost didn't happen. A few years ago, a stint in Christian-sponsored conversion therapy left him obsessed with suicide.
An intervention led by genuine mental health professionals brought him back from the brink, and now he's gone public to push for legal bans of the type of Christian "therapy" that almost killed him.
The issue is huge now in the UK where Garry lives. He told interviewer Claire Byrne of RTÉ Radio 1 that he's speaking up because it's time for his native Northern Ireland and the rest of the UK to stop dragging their feet and finally ban conversion therapy.
Banning conversion therapy in the US and the UK has proven very difficult
Both leading political parties in the UK have promised for years to ban conversion therapy. Neither has managed. In the US, a national ban is a political non-starter. In US states that have banned conversion therapy for minors, religious loopholes are so big experts acknowledge the bans are little more than symbolic.
Programs like the one Garry attended operate all over the US, often targeting minors, even in states that ban the practice for minors. France is also struggling with a resurgence of conversion therapy despite a national ban.
In the UK, stiff religious resistance has torpedoed proposed bans, though that may be changing this year as the governing Conservative Party has recently recommitted to passing legislation.
The question is, how effective will any law be in the face of religious opposition? If the US, France, and Germany are any example, hardly effective at all.
Battling 'unwanted same-sex attraction'
Have you heard the phrase "unwanted same-sex attraction?" It's a new buzzword in conservative Christian circles, from Evangelical to Roman Catholic, all over the world.
It pops up in places you'd never expect.
I wrote a story last week about how hundreds of Catholic priests and bishops in German and Dutch speaking countries are holding public church services this month to bless gay unions. They're calling it the "Love Wins" campaign, promoting it as #liebegewinnt on social media.
Jan Korditschke, a Catholic priest in Berlin who will be blessing gay couples in his church, told the Associated Press why "Love Wins" is so important to him:
I am convinced that homosexual orientation is not bad, nor is homosexual love a sin. I want to celebrate the love of homosexuals with these blessings because the love of homosexuals is something good. The homophobia of my church makes me angry and I am ashamed of it.
The "Love Wins" message resonates powerfully
LGBTQ people in Germany are celebrating this week with much of the German population. Rainbow flags are waving on church grounds, and news sources are filled with positive stories about loving same-sex couples.
When I tweeted my story, I met with an (expected) mixture of skepticism and joy from English-speaking LGBTQ people. I never expected my tweet to attract advertisements for conversion therapy, but that's what happened. Two Catholic priests in Bavaria responded to promote a Catholic Church network that offers to help people "struggling with unwanted same-sex attraction."
Garry from Northern Ireland would recognize that language
He told RTÉ Radio 1 that program leaders promised him "there was good hope that I could turn to live a heterosexual life, and they said that, yes, I could live quite happily without same-sex attraction."
I was surprised to see the tweets in response to my story, because while I know the Catholic Church in the US is increasingly embracing conversion therapy despite historically opposing it, I did not know the practice was on the rise in Germany. My surprise led me to more digging that revealed the increasing extent of the problem in France, where it is more an Evangelical than Catholic phenomenon.
But this isn't conversion therapy!
Here's the problem. Programs like the one Garry attended — and like many networks in the US, France, and Germany — claim they don't actually offer conversion therapy. They carefully avoid explicit promises to end same-sex attraction while implying strongly that they can deliver that result.
When the Massachusetts Catholic Conference recently opposed a state ban on conversion therapy for minors, they illustrated the problem clearly with their objection:
If a minor is struggling with unwanted same sex attraction or gender identity, this law would prevent a licensed professional from counseling the minor towards a resolution to those unwanted urges. A counselor would hesitate to provide such therapy for fear of losing his or her license to practice. These professionals, with years of education and experience dealing with mental health issues, would be removed from the process of helping a young client struggling with these highly personal issues.
"A resolution to those unwanted urges" obviously implies changing sexual attraction. No reasonable observer could understand it any other way. That phrase happens to be the exact language groups like Desert Stream/Living Waters Ministries employ as they partner with Catholic dioceses all over the US to offer conversion therapy they claim isn't actually conversion therapy. It's the exact language used by the Church conversion therapy network in Germany that advertised under my tweet.
Resolving unwanted same-sex attraction is conversion therapy
Many people have an inaccurate idea of what conversion therapy is. Decades ago, licensed psychiatrists and psychologists promised to turn gay people straight. They sometimes used harmful methods like shock and chemical aversion therapy. They relied heavily on talk therapy as well, but religion was seldom part of the mix.
Those medical practices all but died out by the 1980s in the US (and much of the rest of the world) without the need for laws. The mental health profession regulated itself, motivated by data that convinced them trying to change sexual attraction doesn't work and causes serious mental health problems.
Psychologists and psychiatrists run afoul of their professional associations today if they offer conversion therapy, risking loss of board certifications and licenses.
Today, religious groups offer to "resolve unwanted same-sex attraction."
Garry's experience is typical of today's conversion therapy. It's almost always delivered by networks of unlicensed Christian counselors who combine religious practice like prayer with talk-therapy borrowed from the mental health world. Counselors promise they can "resolved unwanted same-sex attraction" by making it go away, by strengthening opposite-sex attraction, or by helping gay people feel content to live a life of celibacy.
As Garry attests, the results are as ineffective and toxic as when licensed professionals used to use them.
He says he became so depressed he had suicidal thoughts "almost on a daily basis" by the end of his unlicensed therapy. He started drinking heavily "every night just to get to sleep" and "to get rid of the thoughts" that were traumatizing him.
Conversion therapy keeps coming and going in waves
In the 1990s and early 2000s, a wave of "ex-gay" Christian conversion therapy swept through the Evangelical Christian world in the US, led by groups like Exodus International. These networks run by men who claimed they overcame their own same-sex attraction have collapsed as leaders admit their efforts proved both ineffective and toxic.
But even as that wave died out, new groups like Desert Stream are emerging to take their place. Garry's traumatizing experience in Northern Ireland isn't unusual, and that's a big problem. Conservative religious organizations are heavily invested in the idea of homosexuality as pathological. They claim God doesn't want people to be gay, and they believe strongly that they can help people "defeat sin" that is ruining their lives.
The trouble is, their programs are as ineffective and harmful as ever. However they try to finesse their language, they're making promises they can't deliver, harming people profoundly in ways mental health professionals call inevitable.
It's possible that legislation will never be able to effectively deal with the problem. In the US and the UK, religious liberty principles make passing truly effective bans very difficult. It's hearts and minds that have to change.
To those who believe unwanted same-sex attraction can be "resolved" —
Can we talk? When you tell LGBTQ people we're suffering from an illness, when you offer to heal us, when you assert you can change how we experience sexual attraction, you're causing tremendous harm.
What you're offering isn't new. Christians have been trying it for decades, and the numbers show nothing but trauma and mental health crises in result. Large networks of sincere believers have closed down after decades of operation because they saw the harm they were causing.
Christians all over the world have acknowledged they lack the ability to discern God's will in a practice that has caused so much trauma and spiritual alienation.
Whatever your beliefs are about homosexuality, can you join that part of the Christian world that leaves God's judgment to God and decisions about sexuality to personal conscience?
Garry was lucky. He lived to find joy and tell his story. The real tragedy here is all the people who didn't. Can we agree to end this?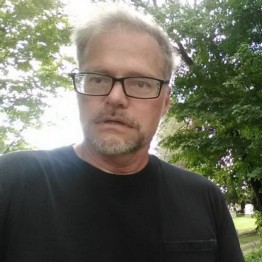 James Finn is a former Air Force intelligence analyst, long-time LGBTQ activist, an alumnus of Queer Nation and Act Up NY, an essayist occasionally published in queer news outlets, and an "agented" novelist. Send questions, comments, and story ideas to [email protected]
This piece was originally published at Prism & Pen, 'Amplifying LGBTQ voices through the art of storytelling.' Republished by permission.
Homophobia wins in the Puerto Rico Senate
Bill to ban conversion therapy died in committee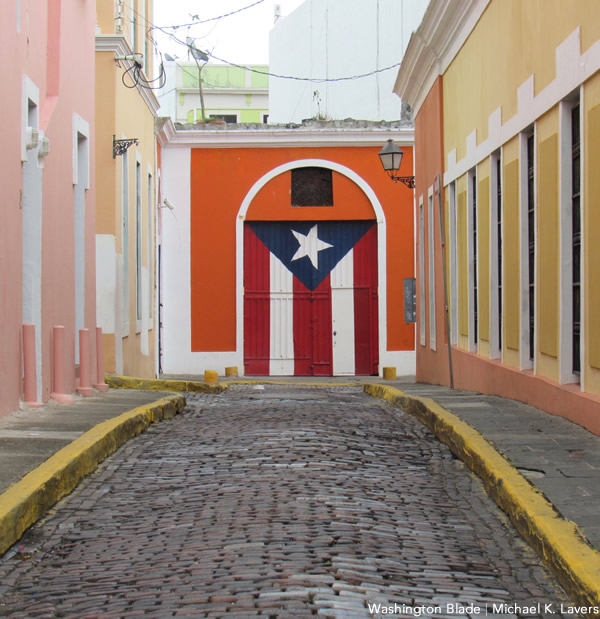 By Alberto J. Valentín | It is a sad day for Puerto Rico, and it is a sad day for human rights on the Caribbean island.
Last Thursday, 11 senators decided to turn their backs on children and human rights in Puerto Rico. A new Senate majority proved to be weak and on the wrong side of history, again. Eight senators from the legislative committee reviewing Senate Bill 184 to ban conversation therapy on the island voted against the bill's report.
Today, thanks to these senators, any mental health professional can freely charge a father for "curing" his son of homosexuality or of a gender identity/expression that does not conform to social standards of "normality." Although there has been an executive order in Puerto Rico banning conversation therapy since 2018, this order is only applicable to health institutions that have a specific connection with the government. Executive orders state mandatory requirements for the Executive Branch and have the effect of law; however, any governor can revoke them.
Senators received scientific evidence and several testimonies from LGBTQIA people who testified during public hearings. These senators also received evidence of permanent depression and suicide attempts caused by conversion therapy. However, 11 senators decided to condone hate and the intolerance towards the LGBTQIA youth on the island. One of these senators, Wanda Soto, said during one of the public hearings that "… with love anything is possible … " in reference to her belief that kids' sexual orientation and gender identity can be changed or cured. This senator even compared a bad personal experience with a dentist she had when she was a kid with LGBTQIA opponents' testimonies of their experiences of going through conversion therapy.
Suicide and depression rates among LGBTQIA youth are staggering and are the highest in the entire United States compared to other reasons. These indices are a direct consequence of the intolerance, discrimination and lack of validation that our society perpetuates. LGBTQIA youth go through difficult times in their lives, including personal and family acceptance that trigger years of depression and anxiety among LGBTQIA people.
Today again, hatred wins. Today, Puerto Rico demonstrates why it is the number one jurisdiction for hate crimes in the entire United States. Today again, these 11 senators make evident why gender-based crimes continue to dominate local headlines. Today these senators are an example of the ignorance and lack of cultural competence that persist in our island. Today, these senators will be responsible for the depression and the stigma that the LGBTQIA community will continue to suffer. Today these senators are responsible for perpetuating intolerance. We take a step back as a society, demonstrating again that we cannot tolerate those who are different and who do not meet our standards of normality.
Neither the tears of Gustavo nor Elvin or Caleb, who presented their testimonies before the Puerto Rico Senate, were enough to move the hearts of these senators. The hypocritical hugs and words of support that some senators gave to these LGBTQIA people after their testimony and personally meeting them make it much harder to understand how they turned their backs on our children. Today these 11 senators are responsible for perpetuating hate crimes on the island and make our path to be a more inclusive society even harder.
Homophobia won in the Puerto Rico Senate last Thursday. There was no difference when the pro-statehood Senate majority defeated SB 1000 (banning conversion therapy) back in 2018 and now with a new majority lead by the Popular Democratic Party. Different senators, different bills, same result, but the same homophobia. Many Puerto Rican voters believed that furthering human rights would be easier to achieve on the island with a new majority in the legislature. Unfortunately, the reality is that our legislature is just a mirror of our society, and the lack of cultural competence persists among us. But we will keep fighting; this is a single lost battle, a battle among many others yet to come.
These are the 11 senators who voted against SB 184 or didn't vote:
Sen. Rubén Soto – Against
Sen. Ramón Ruiz – Against
Sen. Albert Torres – Against
Sen. Ada García – Against
Sen. Wanda Soto – Against
Sen. Marissa Jimenez – Against
Sen. Joanne Rodríguez – Against
Sen. Thomas Rivera – Against
Sen. José L. Dalmau – Absent
Sen. Marially González – Absent
Sen. Javier Aponte – Absent
Happy Mother's Day
The publisher, editor, and staff of the Los Angeles Blade wishes all of the mother's a very happy mother's day and thank you for all that you do.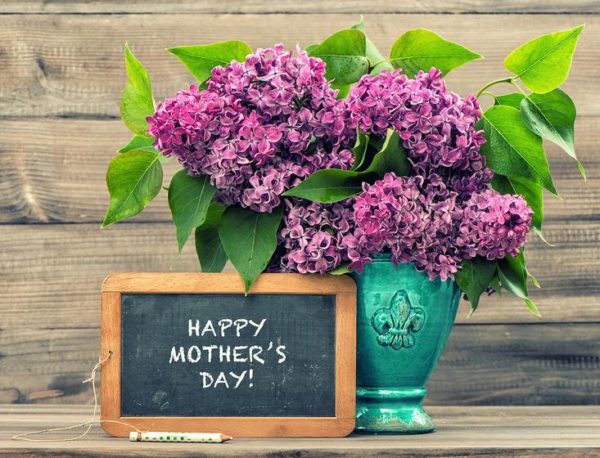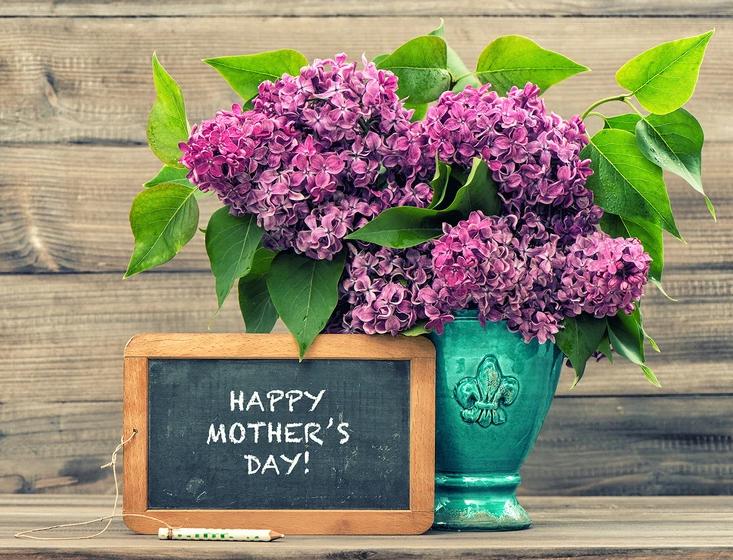 The publisher, editor, and staff of the Los Angeles Blade wishes all of the mother's a very happy mother's day and thank you for all that you do.