National AIDS Memorial celebrates recent Pedro Zamora Scholars
Named in honor of AIDS educator, activist and reality television pioneer Pedro Zamora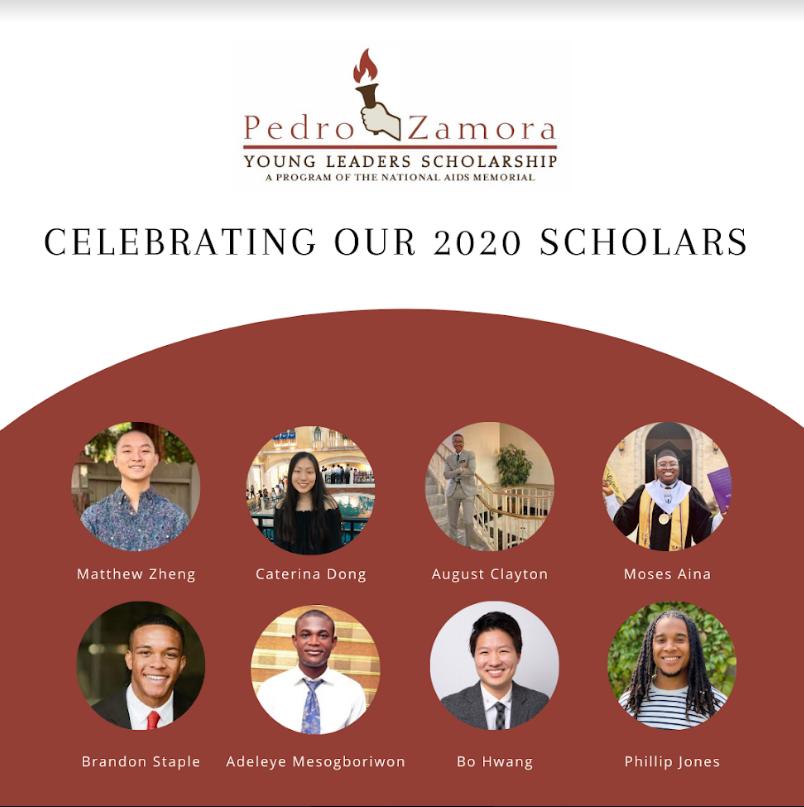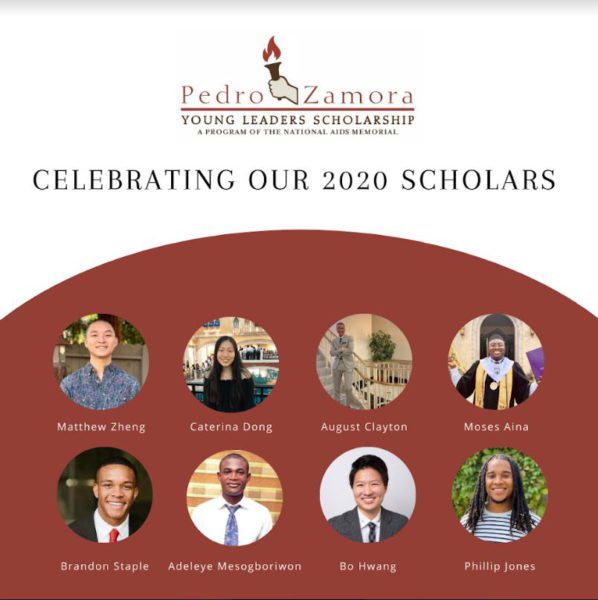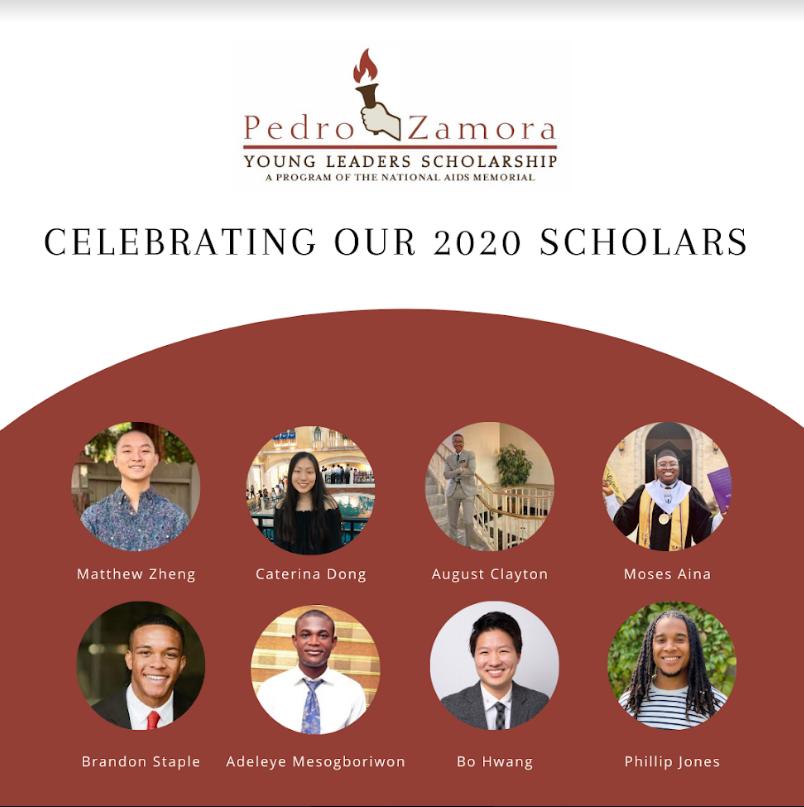 SAN FRANCISCO, CA. – The National AIDS Memorial is marking National Youth HIV & AIDS Awareness Day by celebrating its most recent Pedro Zamora Young Leaders Scholarship recipients, highlighting their work on campus and in their communities.
The memorial has created a special section on its scholarship website highlighting their work, impact and commitment to social change, particularly around HIV/AIDS, which continues to disproportionately impact young people and communities of color.
This past year, eight scholars were selected from six states across the country, each receiving $5,000 in financial scholarships. Their studies and work range from mitigating the impact of HIV/AIDS in communities of color and other marginalized communities and supporting mentor programs to reduce homelessness, to helping people navigate the criminal justice system and providing counsel to help people living with HIV through the challenges of Covid-19.
The scholars include Moses Aina, NYU Tisch, New York; August Clayton, Towson University, Maryland; Caterina Dong, Brown University, Rhode Island; Bo Hwang, UCLA, California; Philip Jones, San Francisco State University, California; Adeleye Mesogboriwon, Edward Waters College, Florida; Brandon Staple, Colorado University, Colorado; Matthew Zheng, Stanford University, California. Learn more about the scholars here.
"This amazingly talented group of students truly embodies the spirit of Pedro and his work to help reduce stigma, fear and prejudice," said Annie Wilson, National AIDS Memorial Board Member, who chairs the scholarship selection process, and was a scholarship recipient in 2012. "This scholarship provides a unique opportunity for us to celebrate the ideas and power of young people who are pursuing their educational goals and advancing social change through community service."
Named in honor of AIDS educator, activist and reality television pioneer Pedro Zamora, the scholarship supports young leaders who carry the torch of activists like Pedro in pursuit of a bold vision that never again will a community be harmed because of fear, silence, discrimination, or stigma. Much like Pedro himself, this scholarship seeks to support young scholars who embody their activism work in ways inspired by their own passions, insights, originality, and conviction.
The program is funded through the generous support of Gilead Sciences. Since its inception in 2009, the scholarship has been awarded more than 100 students, providing more than $350,000 in financial support for their higher education goals.
"This scholarship supports inspiring students who are leaders on campus and in their communities and are making a tremendous impact on so many important issues around health, social and racial justice," said John Cunningham, executive director, National AIDS Memorial. "Through the support of partners like Gilead Sciences, this program continues to grow, helping shape the next generation of leaders who carry Pedro's torch forward."
Applications for the Fall 2021/Spring 2022 school year are now being accepted. Learn more about how to apply at www.aidsmemorial.org/scholarships. Applications must be submitted by July 15, 2021.
Patti LaBelle, Gladys Knight dazzle World AIDS Day concert 
"As millions remain affected by HIV/AIDS, World AIDS Day provides an opportunity to honor those we've lost and those living with HIV/AIDS"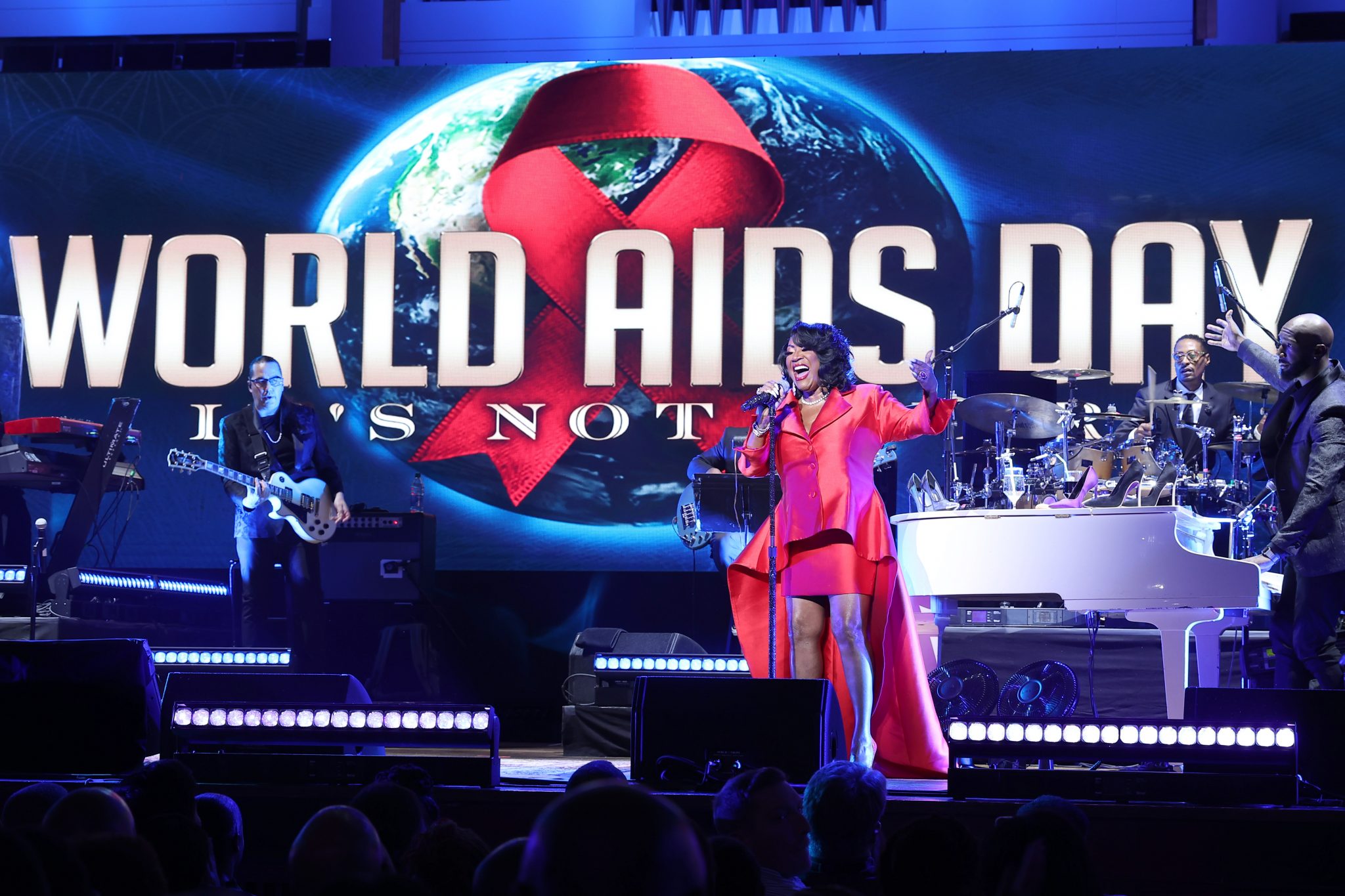 WASHINGTON – The AIDS Healthcare Foundation (AHF) hosted its 2022 World AIDS Day Concert on Wednesday, Nov. 30, in the concert hall of The John F. Kennedy Center for the Performing Arts in the nation's capital.
Renowned multi-Grammy Award-winning vocalists Patti LaBelle and Gladys Knight delivered show-stopping performances to the packed crowd, which included supporters, dignitaries such as: Harold Phillips, Director of the White House Office of National AIDS Policy; White House Senior Advisor for Public Engagement, Mayor Keisha Lance Bottoms, Congresswoman Sheila Jackson Lee, and New Orleans Mayor, Mayor LaToya Cantrell, and more, in a night of hope and celebration.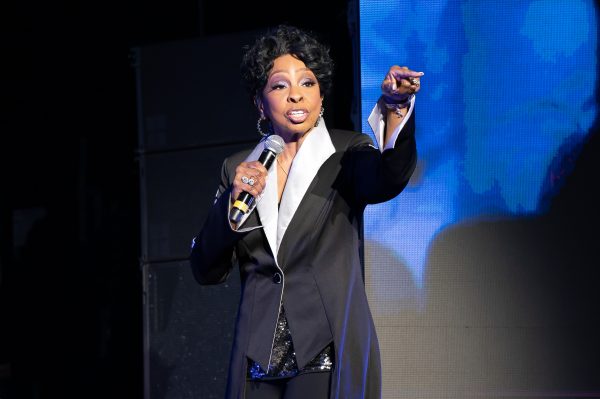 AIDS Healthcare Foundation (AHF), is the world's largest HIV/AIDS care provider, currently operating in 45 countries. The concert is held every year to commemorate World AIDS Day, observed internationally each year on Dec. 1. This year also marked the global organization's 35th anniversary. 
At the event, longtime humanitarian and AIDS advocate, Princess Diana was honored, posthumously, with AHF's Lifetime Achievement Award. Under its "Keep the Promise!" banner, AHF also acknowledged progress made in the global fight against HIV and AIDS and continues to raise awareness about "The Other Pandemic" as a reminder of the significant work still to be done on HIV/AIDS, as well as remembering the lives that have been lost over the years.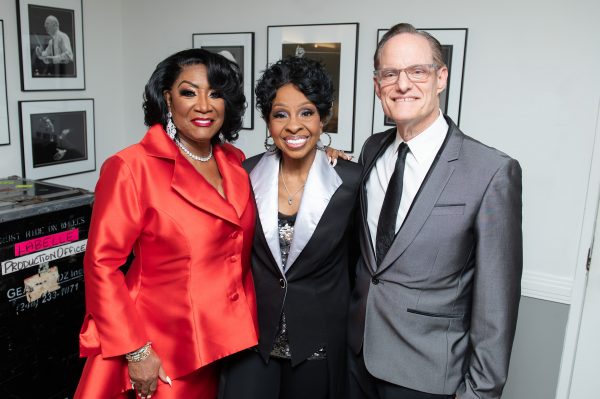 Michael Weinstein, President of AHF, said, "As millions remain affected by HIV/AIDS around the globe, World AIDS Day annually provides an opportunity to honor those we've lost and those living with HIV/AIDS today, as well as reminding leaders and the community of the work that still remains to address this epidemic. From providing compassionate AIDS hospice care in those darkest early days to growing to become the largest global AIDS organization today, now providing lifesaving care and treatment to more than 1.7 million people around the globe, we also celebrate the tireless work of all those who help make today's AHF possible: our staff, Board, affiliate organizations and affinity groups, friends, family and elected officials and community partners across the globe, but most of all, our clients and patients—with our annual 2022 World AIDS Day event. It was a momentous night to host our World AIDS Day concert at The Kennedy Center for the first time, and welcome back the legendary Patti LaBelle, and have another great American icon, Gladys Knight join us, while also being able to honor the legacy and humanitarian work of the late Princess Diana."