National AIDS Memorial celebrates recent Pedro Zamora Scholars
Named in honor of AIDS educator, activist and reality television pioneer Pedro Zamora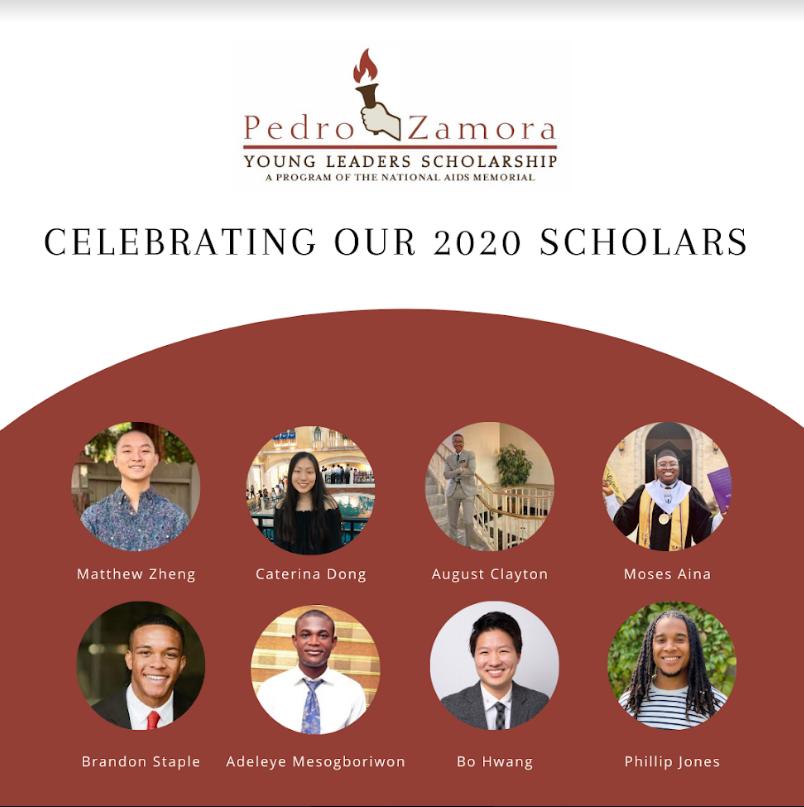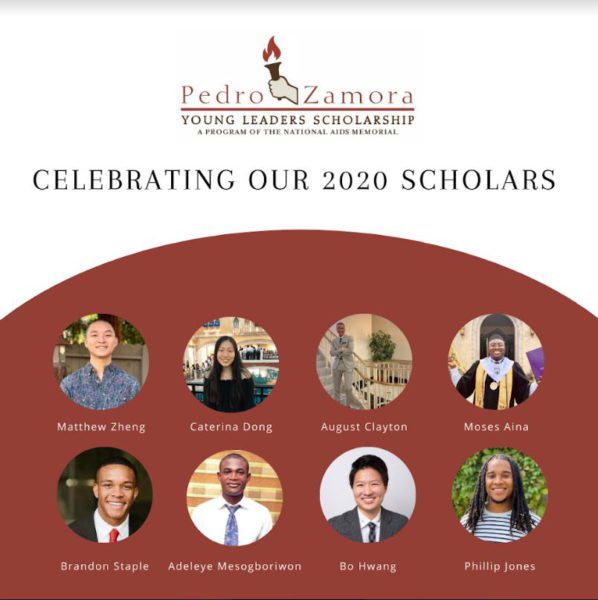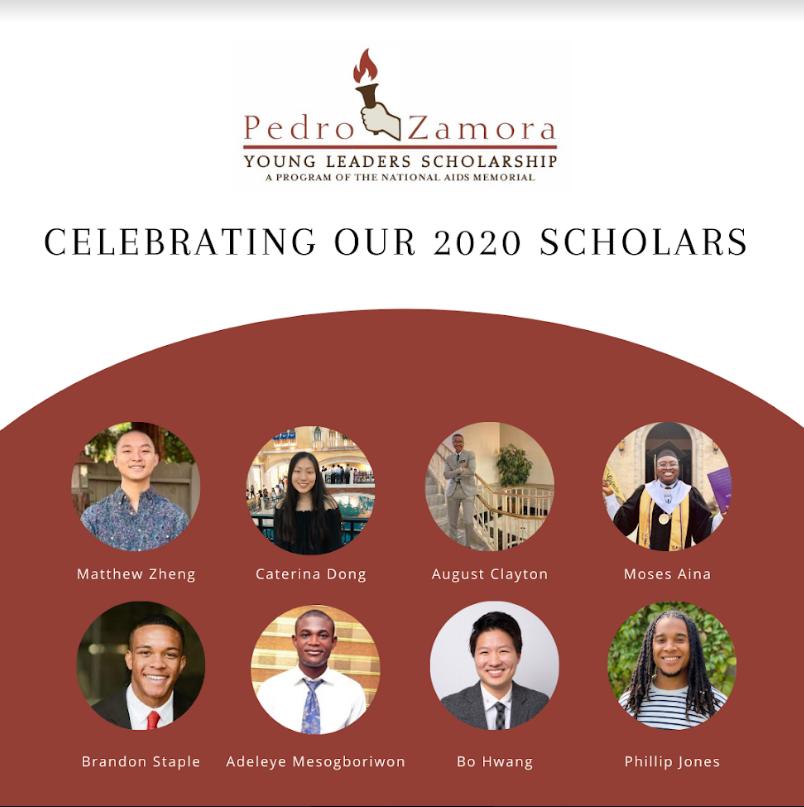 SAN FRANCISCO, CA. – The National AIDS Memorial is marking National Youth HIV & AIDS Awareness Day by celebrating its most recent Pedro Zamora Young Leaders Scholarship recipients, highlighting their work on campus and in their communities.
The memorial has created a special section on its scholarship website highlighting their work, impact and commitment to social change, particularly around HIV/AIDS, which continues to disproportionately impact young people and communities of color.
This past year, eight scholars were selected from six states across the country, each receiving $5,000 in financial scholarships. Their studies and work range from mitigating the impact of HIV/AIDS in communities of color and other marginalized communities and supporting mentor programs to reduce homelessness, to helping people navigate the criminal justice system and providing counsel to help people living with HIV through the challenges of Covid-19.
The scholars include Moses Aina, NYU Tisch, New York; August Clayton, Towson University, Maryland; Caterina Dong, Brown University, Rhode Island; Bo Hwang, UCLA, California; Philip Jones, San Francisco State University, California; Adeleye Mesogboriwon, Edward Waters College, Florida; Brandon Staple, Colorado University, Colorado; Matthew Zheng, Stanford University, California. Learn more about the scholars here.
"This amazingly talented group of students truly embodies the spirit of Pedro and his work to help reduce stigma, fear and prejudice," said Annie Wilson, National AIDS Memorial Board Member, who chairs the scholarship selection process, and was a scholarship recipient in 2012. "This scholarship provides a unique opportunity for us to celebrate the ideas and power of young people who are pursuing their educational goals and advancing social change through community service."
Named in honor of AIDS educator, activist and reality television pioneer Pedro Zamora, the scholarship supports young leaders who carry the torch of activists like Pedro in pursuit of a bold vision that never again will a community be harmed because of fear, silence, discrimination, or stigma. Much like Pedro himself, this scholarship seeks to support young scholars who embody their activism work in ways inspired by their own passions, insights, originality, and conviction.
The program is funded through the generous support of Gilead Sciences. Since its inception in 2009, the scholarship has been awarded more than 100 students, providing more than $350,000 in financial support for their higher education goals.
"This scholarship supports inspiring students who are leaders on campus and in their communities and are making a tremendous impact on so many important issues around health, social and racial justice," said John Cunningham, executive director, National AIDS Memorial. "Through the support of partners like Gilead Sciences, this program continues to grow, helping shape the next generation of leaders who carry Pedro's torch forward."
Applications for the Fall 2021/Spring 2022 school year are now being accepted. Learn more about how to apply at www.aidsmemorial.org/scholarships. Applications must be submitted by July 15, 2021.
Patrick O'Connell, acclaimed AIDS activist, dies at 67
Played key role in creating red ribbon for awareness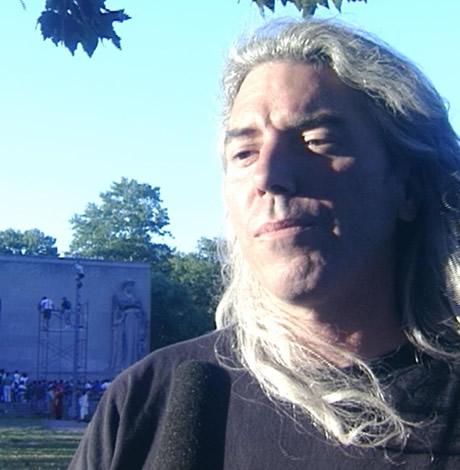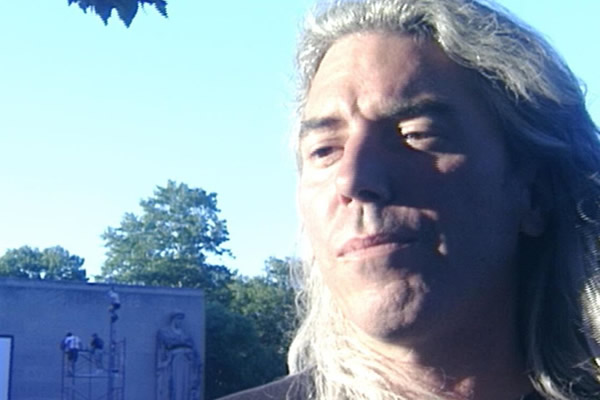 NEW YORK – Patrick O'Connell, a founding director of the New York City-based AIDS advocacy group Visual AIDS who played a lead role in developing the internationally recognized display of an inverted, V-shaped red ribbon as a symbol of AIDS advocacy, died on March 23 at a Manhattan hospital from AIDS-related causes, according to the New York Times. He was 67.
Visual AIDS said in a statement that O'Connell held the title of founding director of the organization from 1980 to 1995.
During those years, according to the statement and others who knew him, O'Connell was involved in the group's widely recognized and supported efforts to use art and artist's works to advocate in support of people with HIV/AIDS and efforts to curtail the epidemic that had a devastating impact on the art world.
Thanks to a grant from the Art Matters foundation, Visual AIDS was able to retain O'Connell as its first paid staff member in 1990, the group said in its statement.
"Armed with a fax machine and an early Macintosh computer, Patrick helped Visual AIDS grow from a volunteer group to a sustainable non-profit organization," the statement says. "A passionate spokesperson for the organization, he helped projects like Day Without Art, Night Without Light, and the Red Ribbon reach thousands of people and organizations across the world," the group says in its statement.
"We were living in a war zone," the statement quoted O'Connell as saying in a 2011 interview with the Long Island newspaper Newsday. "But it was like a war that was some kind of deep secret only we knew about," O'Connell said in the interview. "Thousands were dying of AIDS. We felt we had to respond with a visible expression," he told the newspaper.
With O'Connell's help, Visual AIDS in 1989 organized the first annual Day Without Art in which dozens of galleries and museums in New York and other cities covered art works with black cloths to symbolize the mourning of those who died of AIDS. Among those participating were the Brooklyn Museum, the J. Paul Getty Museum in Los Angeles, and the Metropolitan Museum of Art in New York, which replaced a Picasso painting with a "somber informational placard," according to the New York Times.
In 1990 O'Connell helped Visual AIDS organize the first Night Without Light, which was held at the time of World AIDS Day. New York City's skyscraper buildings, bridges, monuments, and Broadway theaters turned off their lights for 15 minutes to commemorate people who lost their lives to AIDS, the New York Times reported.
In the kickoff of its Red Ribbon Project in 1991, McConnell helped organize volunteers to join "ribbon bees" in which thousands of the ribbons were cut and folded for distribution around the city, the Times reports. Those who knew McConnell said he also arranged for his team of volunteers to call Broadway theaters and producers of the upcoming Tony Awards television broadcast to have participants and theater goers display the red ribbons on their clothes.
Among those displaying a red ribbon on his label at the Tony Wards broadcast was actor Jeremy Irons, who was one of the hosts. In later years, large numbers of celebrities followed the practice of wearing the red ribbon, and in 1993 the U.S. Postal Service issued a red ribbon stamp.
The Times reports that O'Connell was born and raised in Manhattan, where he attended Fordham Preparatory School and later graduated from Trinity College in Hartford, Conn., in 1973 with a bachelor's degree in history. According to Visual AIDS, O'Connell served as director of the Hallwalls arts center in Buffalo, N.Y. from 1977 to 1978 before returning to New York City to work for a gallery called Artists Space.
The Times reports that O'Connell learned in the middle 1980s that he had contracted AIDS and began a regimen of early AIDS treatment with a cocktail of over 30 pills a day. His involvement with Visual AIDS, which began in 1989, ended on an active basis in 1995 when his health worsened, the Times reports.
As one of the last remaining survivors of his New York contemporaries who had HIV beginning in the 1980s, O'Connell continued in his strong support for AIDS-related causes through 2000s and beyond, people who knew him said.
Visual AIDS says it is gathering remembrances and photos for a tribute post for O'Connell on its website. It has invited people to share their memories of him by sending written contributions and images via email to: [email protected].
New CDC data says people with HIV at high risk for intimate partner violence
There were also significant differences based on gender and sexual identity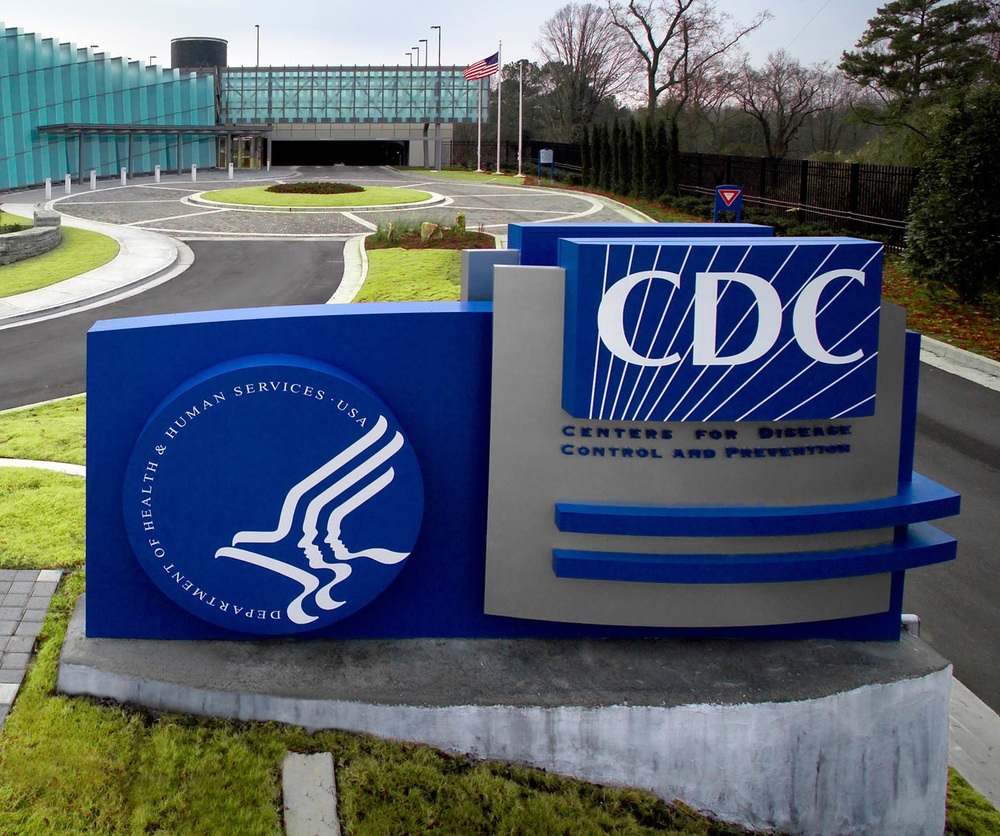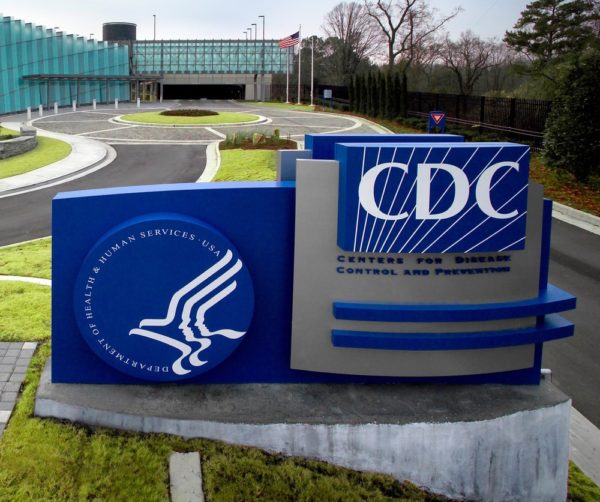 ATLANTA, GA. – New data from the Centers for Disease Control and Prevention (CDC) show that one in four adults with HIV in the United States has experienced intimate partner violence (IPV), which disproportionately affects women and LGBTQ populations.
Further, people with HIV who experienced IPV in the past 12 months were more likely to engage in behaviors associated with elevated HIV transmission risk, were less likely to be engaged in routine HIV care and more likely to seek emergency care services and have poor HIV clinical outcomes. The findings are reported in the American Journal of Preventive Medicine, published by Elsevier.
Lead Investigator Ansley B. Lemons-Lyn, MPH, and colleagues from the CDC's National Center for HIV/AIDS, Viral Hepatitis, STD, and TB Prevention and the National Center for Injury Prevention and Control in Atlanta, GA, USA, used data from the Medical Monitoring Project, an annual survey used to produce national estimates of sociodemographic, behavioral, and clinical characteristics of adults diagnosed with HIV.
Analysts estimated the prevalence of respondents who had ever experienced IPV and those who experienced IPV within the last 12 months and compared that with sociodemographic information, behavioral characteristics, clinical outcomes, and the use of emergency or inpatient medical services in the past year.
Among individuals with HIV, 26.3 percent had at least one experience of IPV. Significant differences were found by race/ethnicity and age; 35.6 percent of women, 28.9 percent of transgender people, and 23.2 percent of men had experienced IPV.
There were also significant differences based on gender and sexual identity. Although women overall experienced the highest prevalence of IPV, bisexual women experienced the highest proportion (51.5 percent) compared with all gender and sexual identity groups.
Overall, 4.4 percent of people with HIV had experienced IPV in the last 12 months. Statistically significant differences were found by sociodemographic characteristics, such as age and gender/sexual identify but not by race/ethnicity or gender identity.
The study found that compared with individuals with HIV who did not experience IPV in the last 12 months, those who did engaged in riskier behavior such as binge drinking, use of injection drugs, and transactional sex. They were more likely to report not receiving additional needed services.
These findings suggest that screening people with HIV for IPV and linking them to services, not only during HIV testing but also during routine HIV care, is important.
A higher proportion of individuals reporting IPV in the last 12 months were not receiving HIV medical care, were not taking antiretroviral therapy, and were more likely to miss HIV-related medical appointments. They were also more likely to have more than one emergency room visit or hospital admission in the past 12 months.
The study suggests that when IPV is identified, the safety and health of people with HIV can be improved with supportive services. IPV is preventable, especially when efforts begin early. The investigators note that most IPV and protection programs are tailored for heterosexual women. Given the extent to which the study found risk to other gender/sexual identity groups and racial/ethnic minorities, investigators suggest that programming should be tailored for marginalized groups.
HIV Genetic Data is tracked and shared. It's creepy and dangerous.
This is either going to make you very angry or it will totally creep you out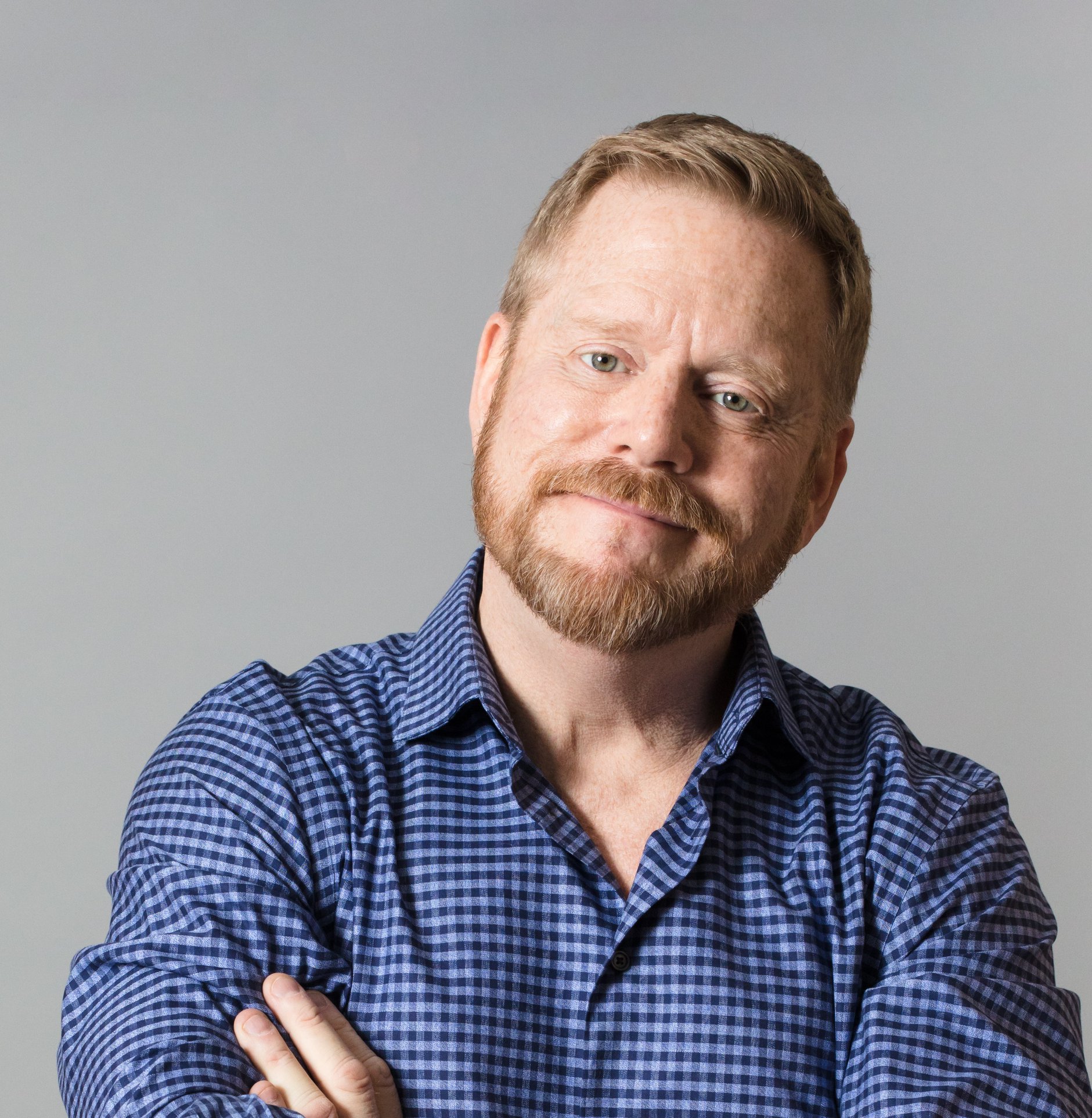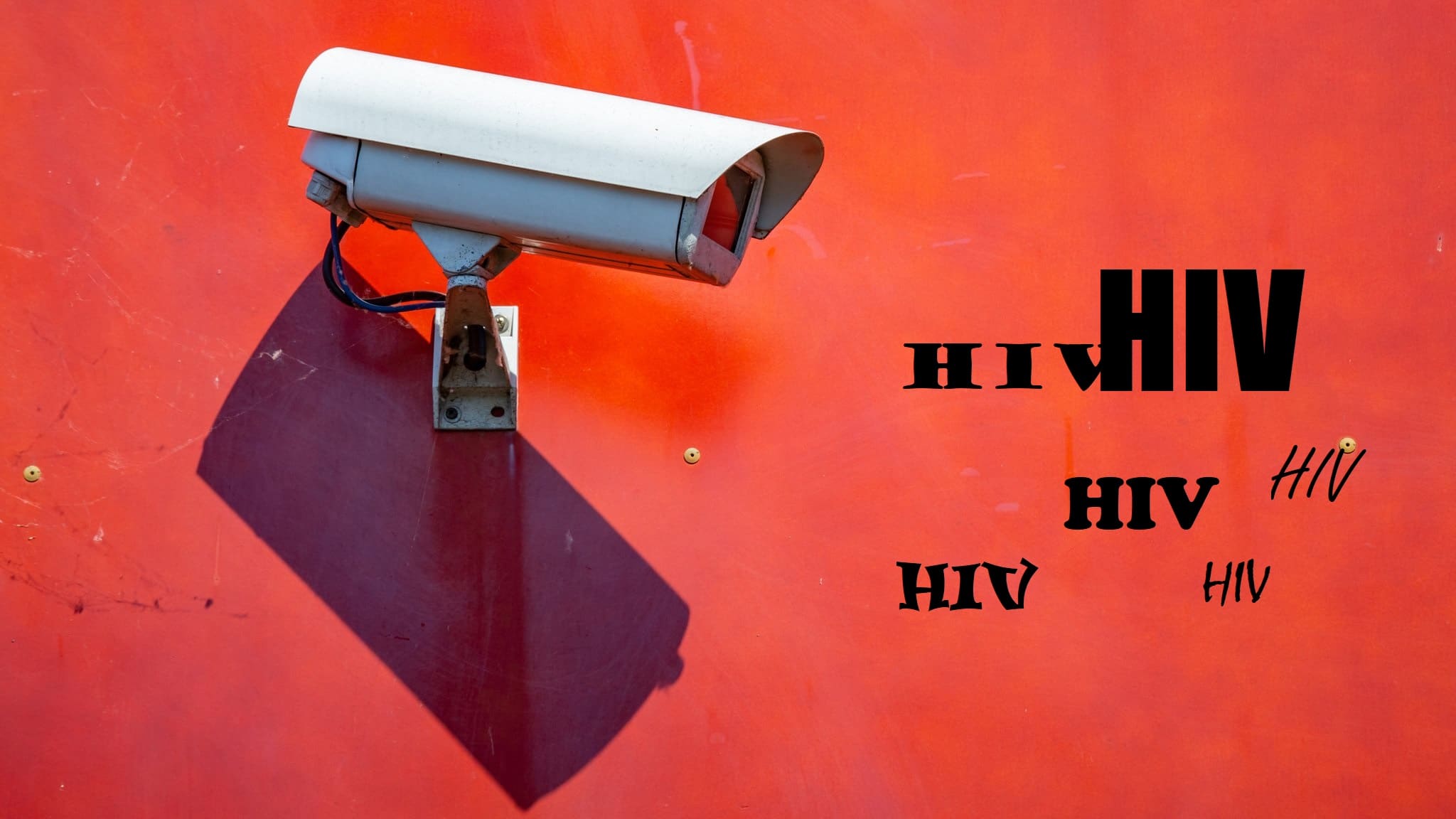 By Mark S. King | If you are a person living with HIV, the Centers for Disease Control and Prevention (CDC) and your local health department probably already have your HIV genetic profile. They have been examining it and comparing it to a genetic analysis of other people. People in your community. People you might know.
You probably never knew this was happening, because no one ever bothered to ask for your express consent.
It is called Molecular HIV Surveillance (MHS), and learning about this is either going to make you very angry or it will totally creep you out. Maybe both.
This is how it works. When someone receives an HIV-positive test result and begins care, one of the first lab tests typically done is a genetic analysis of the HIV in that person's body. This determines if the HIV is resistant to any of the HIV medications and helps the provider design the most effective treatment plan.
While this step applies most often to the newly diagnosed, genetic analysis is also done when someone already on treatment becomes resistant to a class of medication and a new regimen is being considered.
Helpful and totally cool, right? Sure, so far. What happens next is what has HIV activists crying foul.
Since 2018, the CDC has required health departments in every state to submit the genetic data (with identifying information like names stripped out) to the CDC. The CDC then compares and contrasts results to determine if there is a new and emerging group of people with HIV who share a close genetic match. If so, they tell health department people to march in there and get a handle on it.
Of course, to do that, identifying information that had been stripped out must be restored. Armed with the person's ID, Infectious Disease Specialists knock on doors or visit shelters or streets to track down these people and ask for their sexual or drug-using contacts and persuade them to behave in ways that will avoid more transmissions.
What I have just described constitutes the continued policing of marginalized communities by the authorities. The implications are chilling, far-reaching and not in the best interest of public health or of people living with HIV. (People who are HIV-negative are also ensnared in this practice, because they are often identified as sexual or drug-sharing partners and then tracked and contacted just the same.)
Recently, the U.S. People Living with HIV Caucus sponsored a webinar on Molecular HIV Surveillance as part of AIDS Watch, the annual legislative advocacy event produced by AIDS United. The webinar laid out this process and its potential for harm in very simple terms.
The issue goes far beyond the legitimate concern of informed consent. Marginalized people — Black and brown and trans folks, primarily — already are policed and surveilled more aggressively than other communities. Infectious disease specialists often lack the cultural sensitivity to understand why medication adherence, for instance, may not be among the Top Five concerns of someone in these communities.
Furthermore, the fear of some kind of punitive action creates apprehension in these communities, often enough to turn them away from seeking care entirely. And yes, public health authorities knocking on doors carries an implicit threat in communities traumatized by fraught histories of bad policing.
"HIV surveillance scares the shit out of me, as a Black woman who is living with HIV who primarily functions in Black low-income communities," panelist Evany Turk acknowledged during the webinar. "I live in a state where they consider my Black body living with HIV a deadly weapon. We know we can't trust these big, huge systems. We know we can't trust them with our information, because we know they are inherently racist."
It gets worse.
Criminalization laws in many jurisdictions penalize people living with HIV for allegedly not disclosing their status to sex partners, regardless of whether they took precautions, or were undetectable (and therefore unable to transmit the virus), or even if a transmission did not occur. Right now, people living with HIV are sitting in jail for no other crime than having had the audacity to have sex.
The worst case nightmare activists fear is genetic HIV data being used when someone tests HIV positive and prosecutors are looking for someone to blame. What if it were as easy for the criminal justice system as searching through genetic records and – viola! – someone is incriminated because their HIV virus is a close genetic match.
To date, there are no known cases of molecular surveillance being used in the United States to prosecute someone with HIV. However, it has already been used for a prosecution in Canada. Activists don't feel like waiting for the United States to follow Canada's lead.
Our federal government, meanwhile, has made Molecular HIV Surveillance one of the pillars of its "Ending the Epidemic" plan. Rather than working with community members to structure how this data will be used and how best to protect people living with HIV, the government keeps pushing forward without engaging us.
Other ways in which genetic data is being examined are just plain weird.
During the webinar, panelist Brian Minalga pointed out that Seattle public health researchers are examining what they call the "demographic dynamics" of the "transmitting partner" and the "receiving partner." They are looking at categories like age, race, and ethnicity, and calculating who is more likely to transmit HIV to whom.
Is the older gay guy more likely to infect the younger guy? Is the Black man more likely to infect the white woman? How the hell is this biological parlor game relevant, other than to reinforce established biases and stereotypes?
Webinar moderator Naina Khanna reported that activists shared their concerns with CDC leadership during the Trump administration. They sought CDC assurances that Molecular HIV Surveillance data would not be shared with other governmental agencies like ICE or Homeland Security, agencies that could cite the costs of HIV healthcare as grounds to refuse an asylum request or to deport someone.
"The CDC leadership declined to comment on this issue," Khanna said.
In a recent presentation at the Conference on Retroviruses and Opportunistic Infections (CROI), CDC official Alexandra Oster, M.D., was just thrilled about the potential of molecular surveillance to identify "clusters" of new infections and geographic areas where prevention efforts should be ramped up.
Your argument might have more credibility, Dr. Oster, if public health departments had track records of actually engaging with, and investing in, affected communities rather than showing up to police the area after your lab identifies a "cluster" — a dehumanizing term that amounts to a "cluster fuck you."
In her presentation, Dr. Oster waved away privacy concerns, stating that the data would never be used in a way that endangered people living with HIV.
Uh huh. We'll set aside for a moment the fact that having public health people show up at your home or workplace can risk your job or your domestic safety. Let's focus on the CDC's credibility with public facts and assurances.
Remember when the CDC was caught last year trying to please the former President by falsifying weekly COVID-19 figures so the pandemic wouldn't look so bad? That reputation-shattering scandal is still stinking up the CDC hallways. CDC officials are hardly in a position to assure anyone what will, or will not, be done with public health data.
The Public Policy Council of AIDS United issued a list of recommendations to address Molecular HIV Surveillance. Recommendations include banning MHS from legal proceedings or prosecutions, and ensuring the informed consent of people living with HIV is obtained before their genetic data is used in this way. The U.S. People Living with HIV Caucus position is that molecular surveillance should be halted immediately.
Finally, this issue underscores how America's health and criminal systems stack the deck against people living with HIV.
Webinar panelist Larry L. Walker learned this firsthand when he enrolled in case management services at his local health department in Georgia. Walker was made to sign a document acknowledging that he was living with HIV, and the document included language about disclosing to his sex partners. This is cruelly paternalistic treatment toward someone dealing with a life-changing diagnosis.
By sharp contrast, when a genetic analysis from a person living with HIV is acquired by public health departments — where it is examined and used to identify and contact others with whom the person may have been in contact — the person living with HIV is not asked to sign anything because public health people don't value their privacy enough to get their consent.
The rights of everyone else are being prioritized over the rights of the person with HIV, and these measures are often taken as soon as the person tests positive. The process of blame, distrust, and dehumanization begins moments after their diagnosis.
Molecular HIV Surveillance is simply the latest example of health systems disregarding our very humanity. It is also a license to hunt down people living with HIV in marginalized communities while ignoring their right to privacy or consent. We must resist it.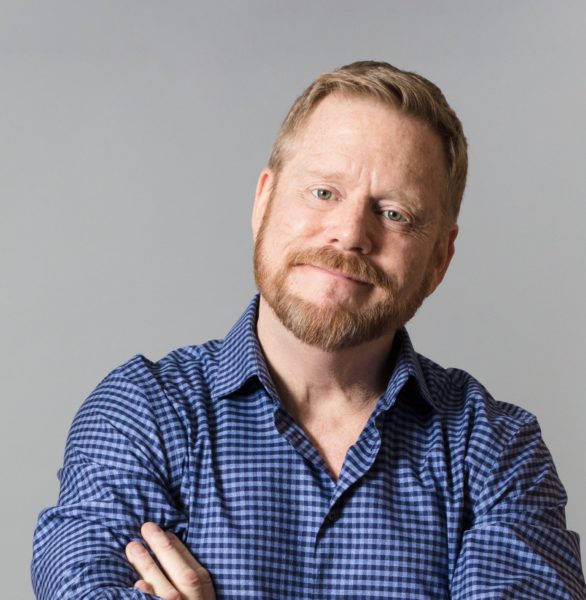 The preceding article was previously published at My Fabulous Disease and is republished by permission.