COVID-19 Hate Crimes against AAPI Americans Act clears Senate heads to the House
Addressing the uptick of hate crimes against the AAPI community has been a priority of the White House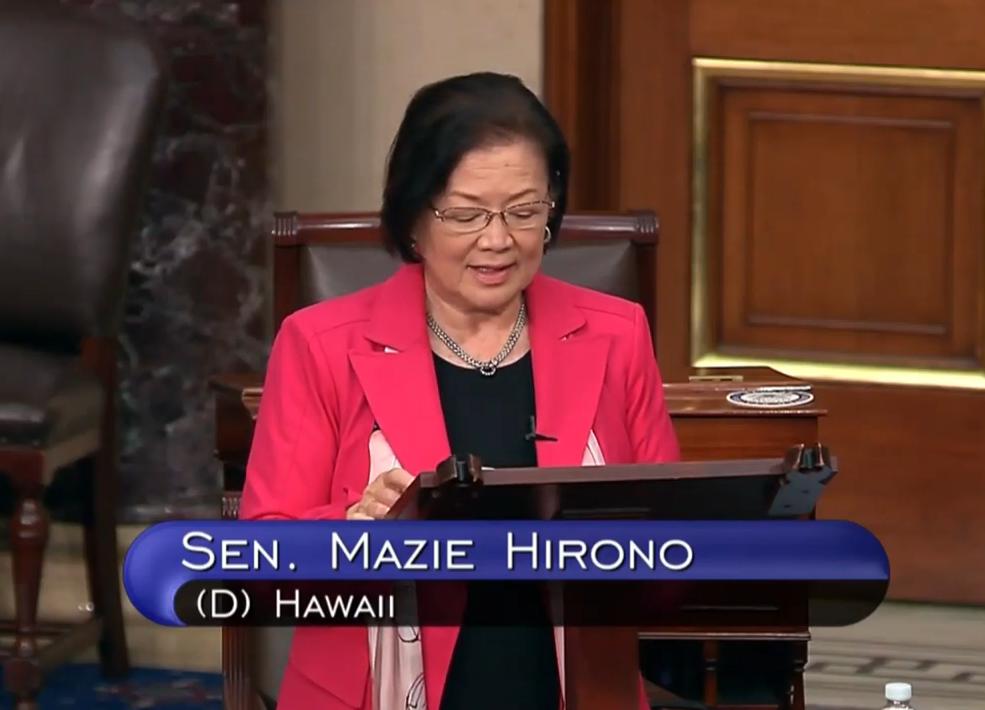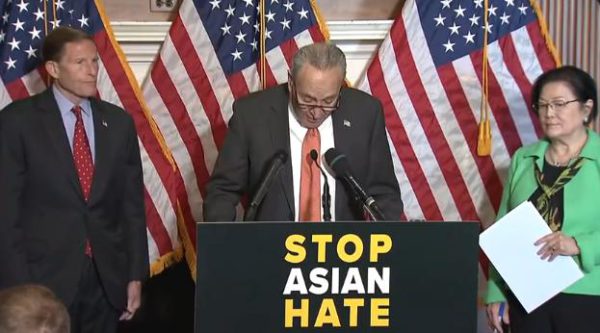 WASHINGTON – The COVID-19 Hate Crimes Act cleared the United States Senate in a 94-1 vote Thursday. The bill sponsored by Senator Mazie Hirono, D-Hawaii, had bipartisan support in addressing the onslaught of violence and discrimination directed at Asian Americans and Pacific Islanders, (AAPI) during the COVID-19 pandemic.
Senator Hirono in a floor speech told her senatorial colleagues that by passing the bill "We will send a powerful message of solidarity to the AAPI community that the Senate won't be a bystander as anti-Asian violence surges in our country."
Senate Majority Leader Chuck Schumer, D-N.Y., prior to the vote noted, "The vote today on the Anti-Asian Hate Crimes bill is proof that when the Senate is given the opportunity to work, the Senate can work to solve important issues."
Senate Minority Leader Mitch McConnell, R-Ky., who is married to the former U.S. Secretary of Transportation in the Trump administration Elaine Chao, had noted last week that he is the "proud husband of an Asian American woman, I think this discrimination against Asian Americans is a real problem."
The Associated Press reported that the bill still needs to pass the House to make it to President Joe Biden's desk. It was going to be debated in the House Judiciary Committee this past Tuesday, but Chairman Rep. Jerry Nadler, D-N.Y., postponed that discussion until the Senate voted, meaning the legislation is unlikely to go to a full House vote for at least a few weeks.
"Addressing AAPI hate crimes remains a top priority for House Democrats. We are closely monitoring Senate deliberations, and we will take action on this issue soon," House Majority Leader Steny Hoyer, D-Md., said.
Addressing the uptick of hate crimes against the AAPI community has been a priority of the White House.
Stop AAPI Hate, an advocacy group tracking hate incidents against AAPI Americans, has reported that the organization had received nearly 3,800 reports of hate incidents across the country since March 2020, compared with roughly 100 incidents annually in previous years. It tracked 987 in the first two months of 2021.
The Hill reported that Sen. Josh Hawley (R-Mo.) was the lone senator to vote against legislation on Thursday aimed at combating a surge in anti-Asian American hate crimes.
Hawley, a potential 2024 presidential contender, called the bill "too broad."
"As a former prosecutor, my view is it's dangerous to simply give the federal government open-ended authority to define a whole new class of federal hate crime incidents," he said in a statement.
Louisiana Governor John Bel Edwards vetoes trans youth sports bill
Discrimination is not a Louisiana value, and this bill was a solution in search of a problem that simply does not exist in Louisiana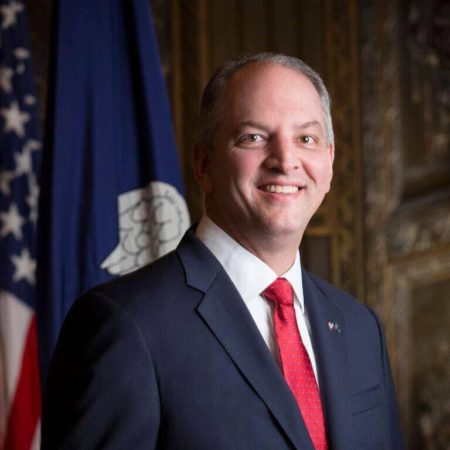 BATON ROUGE – Louisiana's Democratic John Bel Edwards announced Tuesday that he has vetoed a measure that would have barred trans girls and women from participating on athletic teams or in sporting events designated for girls or women at elementary, secondary and postsecondary schools.
The measure, Senate Bill 156 authored by Sen. Beth Mizell titled the 'the Fairness in Women's Sports Act,' in the Governor's eyes, "was a solution in search of a problem that simply does not exist in Louisiana," Edwards said in his veto statement;
"As I have said repeatedly when asked about this bill, discrimination is not a Louisiana value, and this bill was a solution in search of a problem that simply does not exist in Louisiana. Even the author of the bill acknowledged throughout the legislative session that there wasn't a single case where this was an issue.
Further, it would make life more difficult for transgender children, who are some of the most vulnerable Louisianans when it comes to issues of mental health. We should be looking for more ways to unite rather than divide our citizens. And while there is no issue to be solved by this bill, it does present real problems in that it makes it more likely that NCAA and professional championships, like the 2022 Final Four, would not happen in our state. For these and for other reasons, I have vetoed the bill."
The Baton Rouge Advocate newspaper's State House reporter, Blake Paterson, noted that [the law] would have required athletic teams or sporting events for women at public institutions be composed only of "biological females," or those who presumably were listed as female on their birth certificates.
The measure won Senate approval 29-6 and cleared the House 78-19. Those margins are wide enough to override a governor's veto, though it's unclear whether lawmakers will return to Baton Rouge to do so.

"Governor Edwards deserves enormous credit for urging Louisianans to reject the politics of division and to focus on what brings us together, including a shared concern for vulnerable children. As his veto message rightly notes, transgender youth already face huge challenges," Shannon Minter, the Legal Director for the National Center for Lesbian Rights, (NCLR) told the Blade in an email. "Banning them from school sports would not make any child's life better or safer, but it would bring discredit and economic hardship to the state, which likely would lose NCAA and professional championships. Governor Edward's veto message is a model of clarity and compassion. We need more leaders with his courage."
The ACLU reacted in a tweet saying:
BREAKING: Governor Edwards has vetoed a bill that would have banned trans youth from participating in school sports. We'll keep saying it:

🏳️‍⚧️Trans youth belong in sports.
🏳️‍⚧️Trans youth belong in Louisiana.
🏳️‍⚧️Trans youth belong everywhere. https://t.co/vUSHs5m6m8

— ACLU of Louisiana (@ACLUofLouisiana) June 22, 2021
Anti-LGBTQ religious extremist celebrates death at Wilton Manors Pride
Mehta points out this type of rhetoric is quite likely to inspire violence against the LGBTQ community by one of Shelley's followers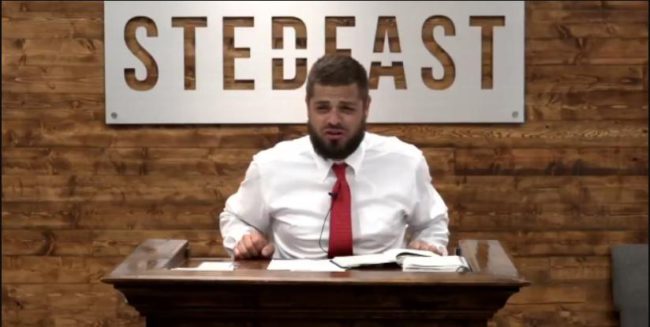 HURST, Tx. – The pastor of a fundamentalist Baptist Church in this suburban Fort Worth, Texas city took to his pulpit to celebrate the death of an attendee at the Wilton Manors, Florida Pride parade this past weekend.
Pastor Jonathan Shelley, whose church is affiliated with infamous "death to gays" Pastor Steven Anderson in Phoenix, Arizona is quoted by Patheos writer and progressive blogger Hemant Mehta saying; […]"I hope they all die! I would love it if every fag would die right now." […]
Mehta, who runs the heavily trafficked The Friendly Atheist, also noted that Shelley told his congregants; "And, you know, it's great when trucks accidentally go through those, you know, parades. I think only one person died. So hopefully we can hope for more in the future."
Mehta noted that the video of Shelley's hate-filled remarks on this and other anti-LGBTQ vitriol is still accessible on Shelley's YouTube Channel. He also points out this type of rhetoric is quite likely to inspire violence against the LGBTQ community by one of Shelley's followers.
The Blade has reached out to YouTube Tuesday for comment but has yet to receive a response.
Editor's note; The language used in the video in the embedded tweet below is uncensored hate speech:
I wrote more about this here: https://t.co/LpUdcXtAoa

That church's videos are still up on YouTube despite the blatant celebrations of violence against LGBTQ people.

— Hemant Mehta (@hemantmehta) June 21, 2021
In a related update from the Daily Beast, Fred Johnson Jr., who was named by Wilton Manors police as the driver of the vehicle that veered out of control killing one person and injuring two others at Saturday's Stonewall Pride Parade has offered his "sincere regrets to all those who were impacted by this tragic event."
Fred Johnson Jr., who has been named by police as the driver of the vehicle that killed one person and injuring two others at Saturday's Pride Parade in Florida, has offered his "sincere regrets to all those who were impacted by this tragic event" https://t.co/w48UXwhse7

— The Daily Beast (@thedailybeast) June 21, 2021
Vigil held after Wilton Manors Pride parade accident
Fort Lauderdale mayor expressed 'regret' over initial terrorism claim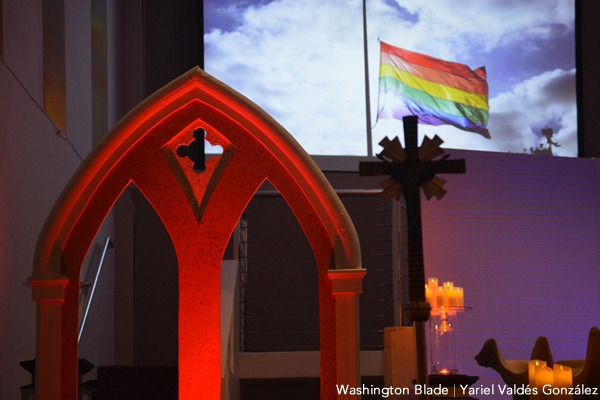 FORT LAUDERDALE, Fla. — More than 100 people on Sunday attended a prayer vigil in the wake of an accident at a Wilton Manors Pride parade that left one person dead and another injured.
The vigil took place at the Sunshine Cathedral in Fort Lauderdale.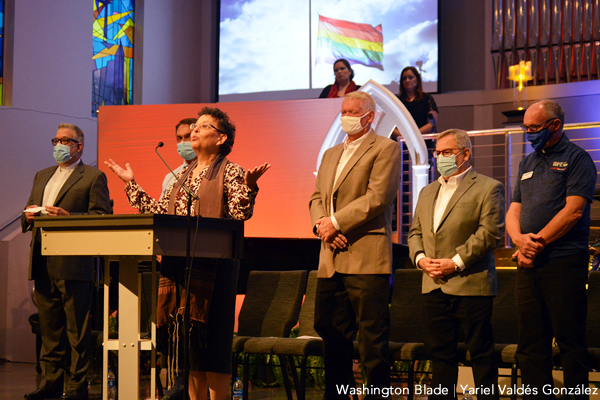 A 77-year-old man who was driving a pickup truck struck two men near the Stonewall Pride Parade's staging area shortly before 7 p.m. on Saturday. One of the victims died a short time later at a Fort Lauderdale hospital.
The pickup truck narrowly missed U.S. Rep. Debbie Wasserman Schultz (D-Fla.), who was in a convertible participating in the parade, and Florida Congressman Ted Deutch.
The driver of the pickup truck and the two men he hit are members of the Fort Lauderdale Gay Men's Chorus. The Fort Lauderdale Police Department on Sunday described the incident as a "fatal traffic crash" and not a terrorism incident as Fort Lauderdale Mayor Dean Trantalis initially claimed.
"As we were about to begin the parade, this pickup truck, this jacked up white pickup truck, dashed across, breaking through the line, hitting people, all of us that were there could not believe our eyes," said Trantalis as he spoke at the vigil.
Trantalis noted the pickup truck nearly hit Wasserman Schultz. He also referenced the arrest of a 20-year-old supporter of former President Trump earlier in the week after he allegedly vandalized a Pride flag mural that had been painted in an intersection in Delray Beach, which is roughly 30 miles north of Fort Lauderdale.
"I immediately knew that something terrible was happening," said Trantalis, referring to the Stonewall Pride Parade accident. "My visceral reaction was that we were being attacked. Why not? Why not feel that way?"
"I guess I should watch to make sure there are no reporters standing by when I have those feelings, but that was my first reaction and I regret the fact that I said it was a terrorist attack because we found out that it was not, but I don't regret my feelings," he added. "But I don't regret that I felt terrorized by someone who plowed through the crowd inches away from the congresswoman and the congressman, myself and others."
Trantalis also told vigil attendees that "I guess we forgive" the pickup truck driver.
"But I regret that his consequences resulted in the death of an individual who was innocent and who was there to have a good time, like the rest of us, and I regret there is a man who is in serious condition … fighting for his life and there," added Trantalis.