Newsom will face recall, GOP-led effort gathers required signatures
Recent polling showed only 40% of California's registered voters support recalling the governor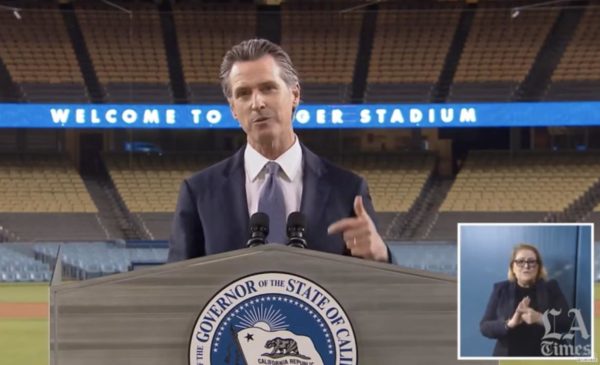 SACRAMENTO – A report issued Monday by California Secretary of State Shirley Weber said that more than 1,495,709 verified voter signatures have been gathered in the effort to trigger a special recall election against Democratic Governor Gavin Newsom.
The Republican-led drive to remove Newsom from office stemmed from growing frustration over the state's response to the COVID-19 pandemic and what many voters felt were serious missteps in the governor's handling of the crisis.
The verified voter signatures which are equal to 12% of all ballots cast in the last gubernatorial election in 2018 meets the minimum threshold requirement to force the recall election.
The Los Angeles Times reported Monday afternoon that Newsom's critics gathered 1,626,042 valid voter signatures on recall petitions, according to Weber's report that contains information collected from elections officials in California's 58 counties as of April 19. A few signatures remained unexamined and the final report will be issued by Friday.
Recent polling including a Los Angeles Times poll showed only 40% of California's registered voters support recalling the governor.
One poll, conducted by Newport Beach based Probolsky Research, surveyed 900 California voters by phone and online between March 16-19. The poll carried a margin of error of plus or minus 3.3 percentage points according to the results. This poll showed that a majority of California's voters are inclined to keep Newsom in office.
Speaking with the Blade, Adam Probolsky, president of Probolsky Research, said that the survey found that 53 percent of those who indicated they are likely to vote in a recall election would vote to keep Newsom in office. Forty percent of all voters and 35 percent of likely recall voters would vote to remove him.
Overall currently Probolsky stated was that 46.9% of voters likely to vote in the recall effort had a favorable opinion of Newsom. He also told the Blade that he felt proponents of the recall were facing a tough battle.
Registered Democrats outnumber registered Republicans in California by a nearly 2-to-1 margin. "The governor has higher favorables than unfavorables and the recall would fail if the election was today," explained Probolsky. However he also cautioned; "We did find some worrying signs of weakness for Newsom, including sizable recall support from Latino voters."
Black voters favor keeping the governor in a 72 percent to 19 percent gap. White voters oppose the recall by an 11 percent margin, but as Probolsky told the Blade, Latino voters favor removing him by a 45 percent to 41 percent margin. Among AAPI voters, 49 percent support keeping Newsom, with 29 percent who would support his removal.
Recall proponents still have a difficult process ahead before placing the recall on a ballot this Fall including potential court actions.
The recall proposal must move through more time-consuming steps along the way, including giving voters a 30-day window to withdraw their names.
Dates have not been finalized, but the state Finance Department is expected to take 30 days to produce a cost estimate for the election. Supporters of Newsom noted it could could surpass $80 million plus. After the financial report has been executed a legislative panel gets an additional 30 days to review it.
Only after those steps are completed can the state formally certify that enough valid signatures have been collected. If that happens, Democratic Lt. Gov. Eleni Kounalakis is required to schedule the election 60 to 80 days after that point, though it's possible a later date could be set.
Equality California had hosted 8 LGBTQ lawmakers and community leaders in a ZOOM teleconference last month after which 57 LGBTQ+ elected officials throughout California released a joint statement opposing the recall effort saying in part; "Governor Newsom's leadership has earned the trust of LGBTQ+ Californians, and our community stands ready to defeat a recall."
9th Circuit Court of Appeals blocks lower court overturn of assault rifle ban
Benitez ruled that California's three-decade-old ban on assault weapons violates the Second Amendment to the U.S. Constitution.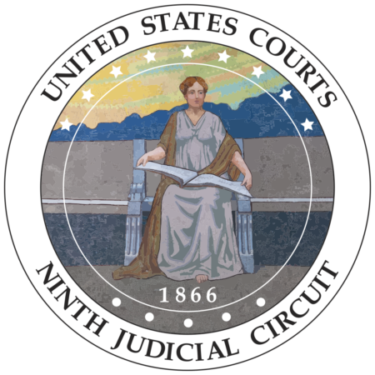 SAN FRANCISCO – In a ruling issued Monday, a three-judge panel of the U.S. 9th Circuit Court of Appeals issued a stay of U.S. District Judge Roger Benitez's controversial decision to overturn California's assault weapons ban on June 4. The ruling will be on hold until the 9th Circuit court decides on a separate gun control case.
Benitez ruled that California's three-decade-old ban on assault weapons violates the Second Amendment to the U.S. Constitution. The state had first crafted the ban in 1989 and in the intervening thirty-two years lawmakers in Sacramento had repeatedly amended the law.
Benitez overturned the ban and likened an AR-15 semiautomatic gun to a Swiss army knife, calling it "good for both home and battle." California Governor Gavin Newsom took exception to the comparative made by Judge Benitez remarking at the time;
"Today's decision is a direct threat to public safety and the lives of innocent Californians, period. As the son of a judge, I grew up with deep respect for the judicial process and the importance of a judge's ability to make impartial fact-based rulings, but the fact that this judge compared the AR-15 – a weapon of war that's used on the battlefield – to a Swiss Army Knife completely undermines the credibility of this decision and is a slap in the face to the families who've lost loved ones to this weapon. We're not backing down from this fight, and we'll continue pushing for common sense gun laws that will save lives."
The Roberti-Roos Assault Weapons Control Act of 1989 (AWCA) is a California law that bans the ownership and transfer of over 50 specific brands and models of semi-automatic firearms, which were classified as assault weapons. Most were rifles, but some were pistols and shotguns.
The case, Miller v. Bonta (previously Miller v. Becerra) had been brought by the Firearms Policy Coalition, (FPC) which in 2019, developed and filed the suit as a federal Second Amendment challenge to California's Assault Weapons Control Act (AWCA). The FPC argued that the State's ban prohibits arms that are constitutionally protected, no more lethal than other certain arms that are not banned, and commonly possessed and used for lawful purposes in the vast majority of the United States.
California Attorney General Rob Bonta had appealed Benitez's ruling. On Monday he said in a tweet; "This leaves our assault weapons laws in effect while appellate proceedings continue. We won't stop defending these life-saving laws."
#BREAKING: The 9th Circuit granted our motion to stay the district court's ruling in Miller v. Bonta.

This leaves our assault weapons laws in effect while appellate proceedings continue.

We won't stop defending these life-saving laws.https://t.co/L8F8zpLuhv pic.twitter.com/udtszNfOis

— Rob Bonta (@AGRobBonta) June 21, 2021
Blinken says Biden raised Russia's LGBTQ rights record with Putin
Geneva summit between two presidents took place on June 16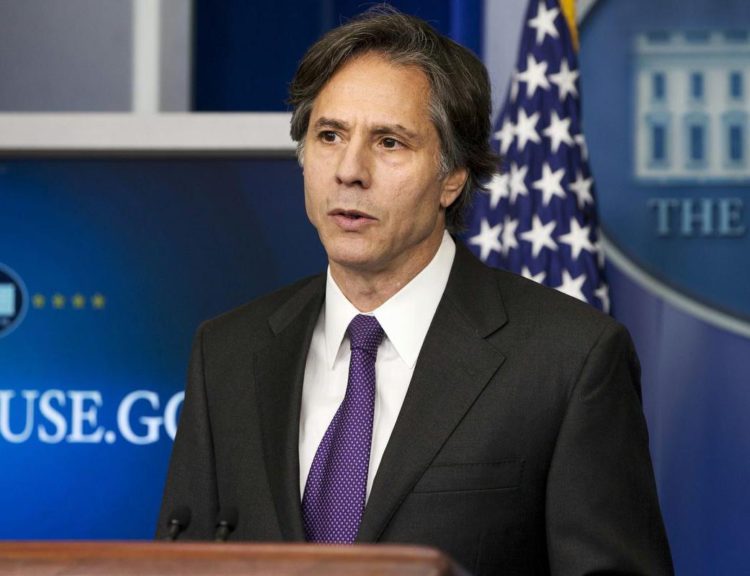 WASHINGTON — Secretary of State Antony Blinken on Monday said President Biden raised the Kremlin's LGBTQ rights record with Russian President Vladimir Putin during their recent summit.
"The president pushed human rights — including LGBTQI rights — with President Putin," Blinken told Washington Post columnist, "PBS NewsHour" contributor and host of MSNBC's "The Sunday Show" Jonathan Capehart during a virtual Pride month discussion the Atlantic Council hosted.
Biden met with Putin on June 16 in Geneva. Blinken was among those who participated in the summit.
The White House did not say whether Biden specifically raised Russia's LGBTQ rights record with Putin. Biden told reporters after the summit that he stressed to Putin "that no president of the United States could keep faith with the American people if they did not speak out to defend our democratic values, to stand up for the universal rights and fundamental freedoms that all men and women have, in our view."
"What he told President Putin is that as an American president — where for all of our challenges, many of which are manifest in recent months and recent years — this is something that is basically stamped in to our DNA and he would be abdicating his responsibility as president, as an American president, not to raise these issues," Blinken told Capehart.
Capehart specifically asked Blinken about the case of two Chechen brothers who were arrested in Russia in February and returned to their homeland, even though they had fled Chechnya's anti-LGBTQ crackdown.
"We didn't get into specific cases in that meeting, but he made very clear to President Putin that this is fundamentally who we and who he is and what we'll do and will continue to do going forward," said Blinken.
Blinken also did not say how Putin specifically responded to Biden's decision to raise his country's LGBTQ rights record with him. Blinken, however, did say "there was at least an acknowledgment" the U.S. will raise human rights in such meetings.
"This is what an American president should do," said Blinken. "This is who we are and this is what we represent to the world."
TUNE IN for a LIVE #ACFrontPage event: @SecBlinken discusses the role of the US State Department in advancing LGBTQI equality at home and around the world with @CapehartJ https://t.co/zoIQmk49mG

— Atlantic Council (@AtlanticCouncil) June 21, 2021
The Stonewall Inn bans Anheuser-Busch during NYC Pride weekend
"We urge Anheuser-Busch and other companies doing this to publicly commit to stop donating to anti-LGBTQ politicians"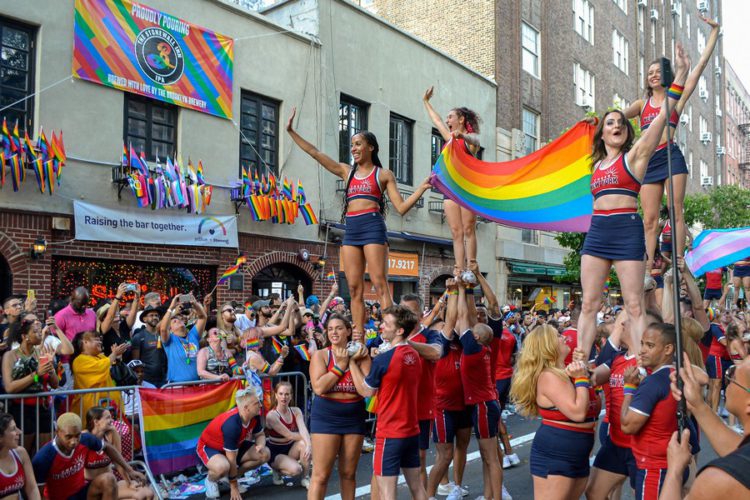 NEW YORK – In response to news that the Anheuser-Busch InBev company had made political contributions to lawmakers behind bills targeting transgender youth, the owners of the Stonewall Inn announced its ban of AB InBev products during New York City's Pride weekend.
The historic West Village pub, widely regarded as the location of one of the seminal defining events in the history of the LGBTQ rights movement, is sponsoring a public 'pour-out' of Bud Light, Michelob ULTRA, and Stella Artois in front of the bar on Wednesday, June 23, to demand that the Leuven, Belgium based AB InBev stop donating to anti-LGBTQ legislators and commit to using its lobbying efforts to advance the Equality Act.
Should the Equality Act be passed, it would afford LGBTQ people with equal nondiscrimination protections under federal law.
"You can't turn your logo rainbow on social media, call yourself an ally, and then turn around and make donations that fuel hate. There are really no excuses, and companies like Anheuser-Busch need to own up to what they've done," said Stonewall Inn co-owner Stacy Lentz. "As a business owner, it's never easy to stop selling a product that affects your bottom line — especially during the busiest weekend of the year. But I'm an activist above all else and we at The Stonewall Inn know we bear a unique responsibility to call out hypocrisy when we see it. Anheuser-Busch and other companies must do better."
According to data from the Keep Your Pride campaign, since 2015, Anheuser-Busch has made 48 donations totaling $35,350 to 29 anti-LGBTQ legislators behind recent bills attacking trans youth.
Through its nonprofit arm, The Stonewall Inn Gives Back Initiative, Stonewall recently launched the Safe Spaces program, which identifies and certifies entertainment venues, food and beverage locations, stores, businesses, and other public venues as Safe Spaces for LGBTQ people. Under its criteria for certification, businesses that donate to anti-LGBTQ lawmakers would not qualify for designation as a Safe Space.
"As one of our best-selling products, Bud Light has been a longtime staple here at The Stonewall Inn. It's deeply disappointing to learn that Anheuser-Busch has given money to lawmakers who are attacking trans kids, some of the most vulnerable people in the LGBTQ community," said Stonewall Inn co-owner Kurt Kelly.
"We're horrified to see so-called allies supporting lawmakers who would make life harder for anyone in our community. We urge Anheuser-Busch and other companies doing this to publicly commit to stop donating to anti-LGBTQ politicians and use their lobbying power to support the Equality Act," Kelly added.