Newsom will face recall, GOP-led effort gathers required signatures
Recent polling showed only 40% of California's registered voters support recalling the governor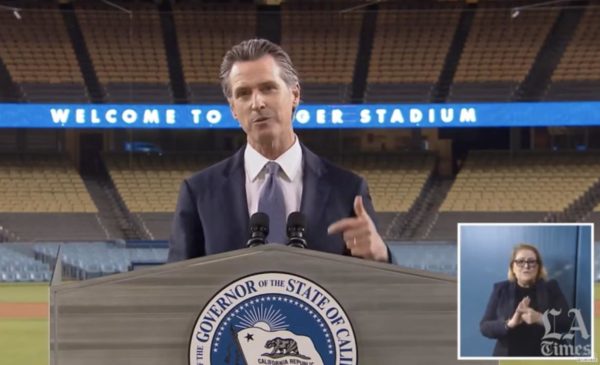 SACRAMENTO – A report issued Monday by California Secretary of State Shirley Weber said that more than 1,495,709 verified voter signatures have been gathered in the effort to trigger a special recall election against Democratic Governor Gavin Newsom.
The Republican-led drive to remove Newsom from office stemmed from growing frustration over the state's response to the COVID-19 pandemic and what many voters felt were serious missteps in the governor's handling of the crisis.
The verified voter signatures which are equal to 12% of all ballots cast in the last gubernatorial election in 2018 meets the minimum threshold requirement to force the recall election.
The Los Angeles Times reported Monday afternoon that Newsom's critics gathered 1,626,042 valid voter signatures on recall petitions, according to Weber's report that contains information collected from elections officials in California's 58 counties as of April 19. A few signatures remained unexamined and the final report will be issued by Friday.
Recent polling including a Los Angeles Times poll showed only 40% of California's registered voters support recalling the governor.
One poll, conducted by Newport Beach based Probolsky Research, surveyed 900 California voters by phone and online between March 16-19. The poll carried a margin of error of plus or minus 3.3 percentage points according to the results. This poll showed that a majority of California's voters are inclined to keep Newsom in office.
Speaking with the Blade, Adam Probolsky, president of Probolsky Research, said that the survey found that 53 percent of those who indicated they are likely to vote in a recall election would vote to keep Newsom in office. Forty percent of all voters and 35 percent of likely recall voters would vote to remove him.
Overall currently Probolsky stated was that 46.9% of voters likely to vote in the recall effort had a favorable opinion of Newsom. He also told the Blade that he felt proponents of the recall were facing a tough battle.
Registered Democrats outnumber registered Republicans in California by a nearly 2-to-1 margin. "The governor has higher favorables than unfavorables and the recall would fail if the election was today," explained Probolsky. However he also cautioned; "We did find some worrying signs of weakness for Newsom, including sizable recall support from Latino voters."
Black voters favor keeping the governor in a 72 percent to 19 percent gap. White voters oppose the recall by an 11 percent margin, but as Probolsky told the Blade, Latino voters favor removing him by a 45 percent to 41 percent margin. Among AAPI voters, 49 percent support keeping Newsom, with 29 percent who would support his removal.
Recall proponents still have a difficult process ahead before placing the recall on a ballot this Fall including potential court actions.
The recall proposal must move through more time-consuming steps along the way, including giving voters a 30-day window to withdraw their names.
Dates have not been finalized, but the state Finance Department is expected to take 30 days to produce a cost estimate for the election. Supporters of Newsom noted it could could surpass $80 million plus. After the financial report has been executed a legislative panel gets an additional 30 days to review it.
Only after those steps are completed can the state formally certify that enough valid signatures have been collected. If that happens, Democratic Lt. Gov. Eleni Kounalakis is required to schedule the election 60 to 80 days after that point, though it's possible a later date could be set.
Equality California had hosted 8 LGBTQ lawmakers and community leaders in a ZOOM teleconference last month after which 57 LGBTQ+ elected officials throughout California released a joint statement opposing the recall effort saying in part; "Governor Newsom's leadership has earned the trust of LGBTQ+ Californians, and our community stands ready to defeat a recall."
Chicago area LGBTQ+ friendly bakery closing after hate campaign
"Closing our doors is the direct result of the horrific attacks, endless harassment, and unrelenting negative misinformation"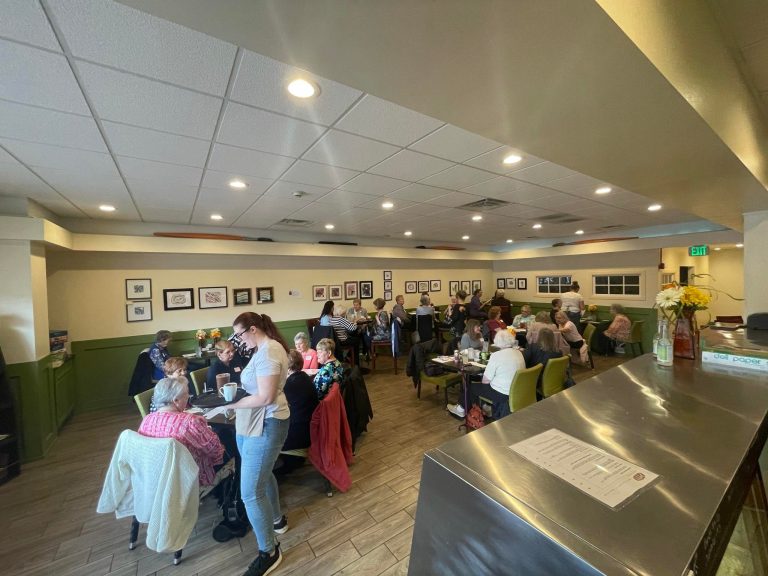 LAKE IN THE HILLS, Il – The owner of UpRising Bakery and Café announced this week on social media that she is permanently closing the doors to her bakery after months of anti-LGBTQ+ stochastic terrorism that had already resulted in a hate crime last July after hosting drag show events and has continued unabated.
Corinna Sac, who opened the bakery in 2021, told media outlets that her shop has drawn criticism from local Proud Boys and other anti-LGBTQ+ groups, has been vandalized and her staff and customers have been harassed.
Sac noted that in recent months after the July incident the online hate-filled harassment and bullying campaign has dramatically increased. In a statement released by her on the shop's social media accounts, Sac wrote: "Closing our doors is the direct result of the horrific attacks, endless harassment, and unrelenting negative misinformation about our establishment in the last eight months. From an award-winning bakery that donates to local organizations and supports diversity and inclusion, we have been rebranded by misinformation as 'gay only' and 'pedophiles.'"
Days after 24-year-old Joseph I. Collins, a local member of the Proud Boys was charged with a hate crime on July 24 for allegedly smashing the establishment's windows and spray-painting hateful messages on the building, the village of Lake in the Hills issued a letter prohibiting UpRising from hosting drag events in the future.
An Illinois police officer told The Los Angeles Blade he suspects conservative officials in Lake in the Hills, frustrated by the controversy over UpRising's drag brunch, decided to enforce an ordinance that had not been enforced in the past. Should they choose to do so selectively, allowing some businesses to host events but not others, he said the scepter of a lawsuit becomes likelier.
Sac noted that the dramatic decrease in sales as a result of the continued harassment which also included protestors and demonstrations at the store as well as the online harassment campaign.
In an interview with local journalist Amie Schaenzer, Sac says that she and her family have been doxxed to include her tax documents posted online and others have slammed her regarding her children, who are 8 and 10 years old, receiving free lunches at school through a state program, which is based on income.
"This has all become increasingly worrisome for us," Sac said. "My kids are not OK with it, they are extremely anxious, they are very scared at home, and it's very stressful for my whole family."
That combined with struggling to keep her business afloat and pay thousand in state taxes led to her announcement this past week to close she told Schaenzer adding that she originally set a March 31 closing date.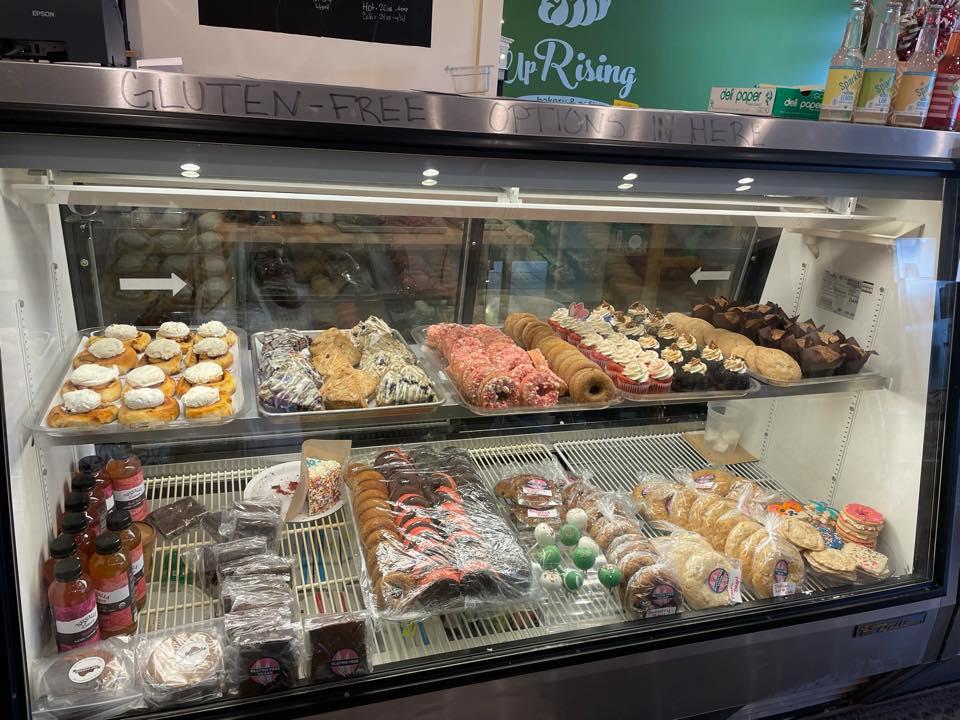 David Goldenberg, an attorney with the Anti-Defamation League, set-up a GoFundMe campaign to help keep the bakery open.
Goldberg wrote: "Sadly, UpRising Bakery is now at risk of closing at the end of March 2023 due to financial challenges brought on after weathering last year's attacks from bigots. People will lose their jobs and those of us who believe in tolerance and love will lose a safe space. We cannot allow the haters to win.
Join me in supporting this incredible small business and team of employees – and ensure the UpRising Bakery stays open for years to come." As of Saturday, March 25, the campaign has raised $43,056.
But Sac told Schaenzer she's unsure if the funds will be enough for her to stay in business.
"We were very resolute in our decision to close," said Sac, adding that she's now in discussions with her team whether to try and stay open. "It means a lot to us that the community did stand up for us and for the fundraiser. Especially considering everything that's been happening here, so, that has been amazing. But we just don't know if we can make it work."
She said she plans to decide in coming days if she will accept the GoFundMe funds in order to keep UpRising Bakery and Café open.
"We don't know what we are going to do, yet we are discussing that as a team over the next two days together, and we will make a collective decision," she said Thursday.