Actor Maisie Williams named first WWF Global Ambassador for Climate and Nature
This year is critical for action on climate and nature, with leaders making decisions that will shape our future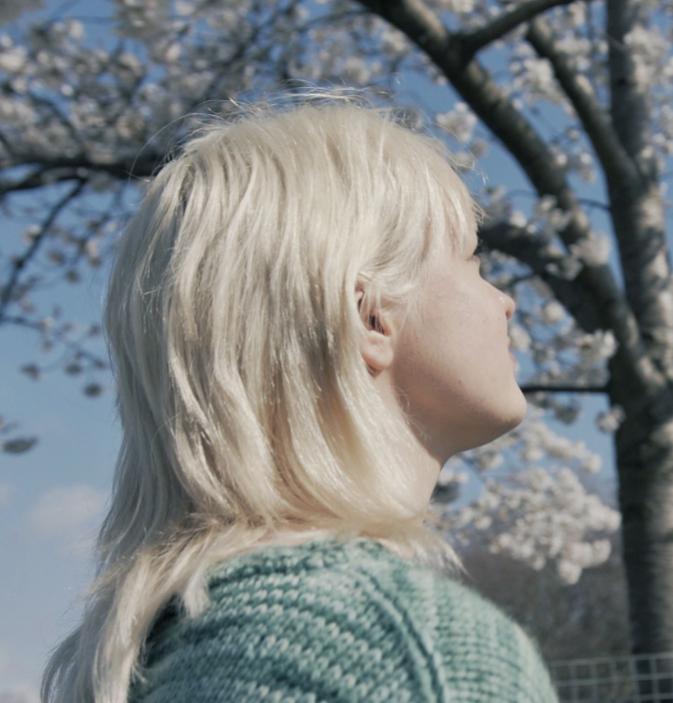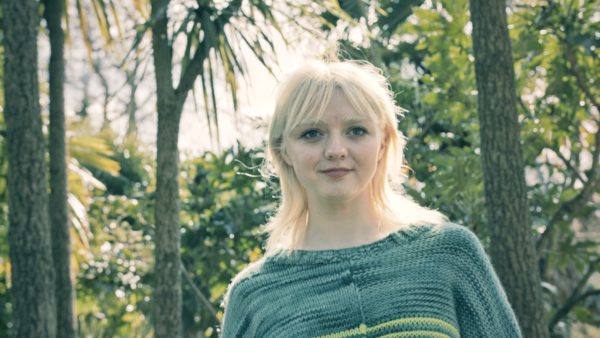 LONDON, UK. – British actor, environmentalist, LGBTQ rights campaigner and filmmaker Maisie Williams was named Tuesday as the first World Wildlife Federation's Global Ambassador for Climate and Nature ahead of the organization's 60th anniversary on the 29th of April.
Williams is championing WWF's global mission to turn around the crisis in climate and nature by 2030, ensuring a future where people and wildlife thrive the organization said in a media statement.
This includes pressing world leaders and decision-makers for concrete plans to limit warming to 1.5°C, safeguarding 70% of the world's coral, securing 4 million km2 of critical coastal ecosystems, and ending deforestation while working to restore the world's forests.
"I am honoured and excited to be working with WWF where together we will give the opportunity for people to learn about critical parts of the natural world that are most at risk, and how we can all personally make a difference and preserve them for future generations. I want to showcase the fight back against climate change, including how we can turn around the crisis in our oceans, which are home to such extraordinary diversity of life and sustain us all," Williams said.
"Through my history of learning about our sustainable future, I have recognised that climate change is often interpreted as an overwhelming force, but my personal goal is to show people everywhere that each and every one of us plays a vital role in making a difference. From small daily life changes, through to supporting larger campaigns directed at a government level for policy change, we can all join the many incredible activists who are working every day to impact change," she added.
Williams is a longtime supporter of LGBTQ Equality Rights and of the LGBTQ community. She has said on multiple occasions that she wishes same-sex marriage would be legal everywhere.
In 2014 Williams, then a 17-year old who played the character of Arya Stark in the global HBO hit drama series, Game of Thrones, in a fan chat organized by the network, responded after a fan asked her what she would do if she had three wishes: "From [my] perspective, if I could have three wishes I'd wish for happiness for me, my family and everyone I care about, I'd solve world hunger and make gay marriage legal everywhere."
In addition to her Global Ambassadorship with WWF, Maisie is vocal in creating sustainable change in the fashion industry and holds the role of Global Sustainability Ambassador with H&M. She recently worked with nature streaming platform WaterBear to advocate for the protection of the world's oceans and climate. Maisie runs a female-led film production company Rapt and has produced Searching for Chinook, a documentary to fight for the survival of the last 72 Southern resident orcas.
"This year is critical for action on climate and nature, with leaders making decisions that will shape our future. Nature is a vital ally in the fight against climate change and we need powerful voices speaking up for its protection and renewal," said Tanya Steele, CEO at WWF-UK.
"We're thrilled to name Maisie as WWF's first Global Ambassador for Climate and Nature, knowing she shares our passion for restoring the planet we all call home," she added.
Announcement video:
.
Elton John and Years & Years give a fabulous performance at the 2021 Brit Awards
Elton John's & Years & Years' BRIT Awards 2021 song 'It's a Sin' released in support of Elton John AIDS Foundation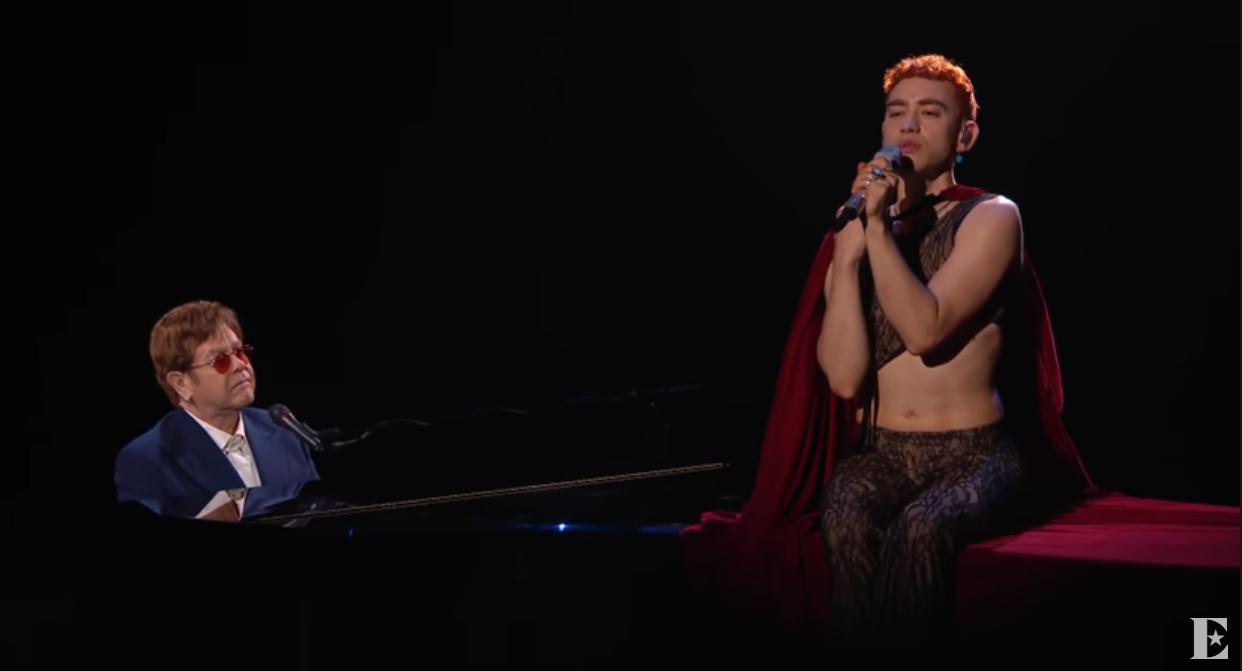 LONDON – In a show stopping performance Tuesday, Sir Elton John and Olly Thornton both who are British musicians, singer-songwriters, actors, and LGBTQ advocates- Thornton performs as Years & Years, rendered their new version of the Pet Shop Boys classic single 'It's a Sin'.
John's and Years & Years' BRIT Awards 2021 performance of the Pet Shop Boys classic single 'It's a Sin' was released in support of the Elton John AIDS Foundation.
WATCH:
LISTEN TO It's a sin HERE: https://EltonJohnYearsandYears.lnk.to…
DONATE TO EJAF HERE: https://donate.eltonjohnaidsfoundatio…
Ellen DeGeneres announces she is ending her show after 19 years
Ellen will sit down with Oprah Winfrey on Thursday to discuss her leaving daytime TV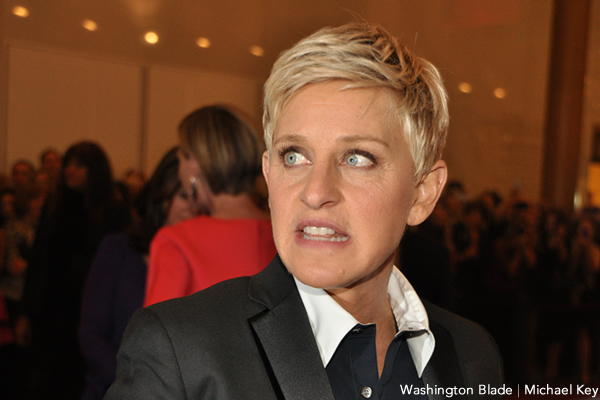 BURBANK – The Ellen DeGeneres Show known simply as 'Ellen' is ending its 19 year daytime television run next year in an announcement made to the show's staff yesterday and in an interview DeGeneres gave The Hollywood Reporter published Wednesday. The show debuted on September 8, 2003 but has been plagued with problems over the past year after staffers alleged a toxic work environment and accused producers of sexual misconduct last summer.
"When you're a creative person, you constantly need to be challenged – and as great as this show is, and as fun as it is, it's just not a challenge anymore," DeGeneres told the Hollywood Reporter.
Last July, online webzine Buzzfeed reported that the toxicity in the workplace had created a hostile environment for the show's production staff. "Most of the former employees blamed executive producers and other senior managers for the day-to-day toxicity, but one former employee said that, ultimately, it's Ellen's name on the show and "she really needs to take more responsibility" for the workplace environment," Buzzfeed wrote.
There were also accusations of racism directed against one former staffer and sexual misconduct and other problems behind the scenes. Some of the problems according to reporting by Variety in addition to the Buzzfeed article stemmed from allegations stating that DeGeneres herself created strive by being notoriously difficult to deal with.
Last March as the pandemic closed down production, there were complaints by staff about being shut out without a fall back position further exacerbated when DeGeneres taped several of the shows with an outside crew at her home.
A spokesperson for Warner Bros. Television, which distributes the show, told Variety that the crew was consistently paid during the pandemic, although at reduced hours, and "acknowledged that communication could have been better, but cited complications due to the chaos caused by COVID-19."
Adding to the turmoil last Spring, comedian Kevin T. Porter started a Twitter thread asking people to share "the most insane stories you've heard about Ellen [DeGeneres] being mean." which had a significant thread of replies.
In August Variety reported that three senior producers executive producers Ed Glavin and Kevin Leman, and co-executive producer Jonathan Norman — have been ousted from the Warner Brothers after the allegations raised in the reporting by Buzzfeed and Variety.
DeGeneres's contract with Warner Brothers for 'Ellen' runs through 2022. The chat show host has publicly reflected on stepping away in recent years.
She will sit down with longtime pal and daytime predecessor Oprah Winfrey to discuss the news on Ellen's May 13 show
She has also broadened her workload, having made a standup comedy special for Netflix and reaching a deal with Warner Media to create new shows for its streaming platform, HBO Max, among other projects.
NBC Universal cancels Golden Globe awards broadcast for 2022
NBC Universal announced the network would not broadcast the 2022 Golden Globes awards ceremony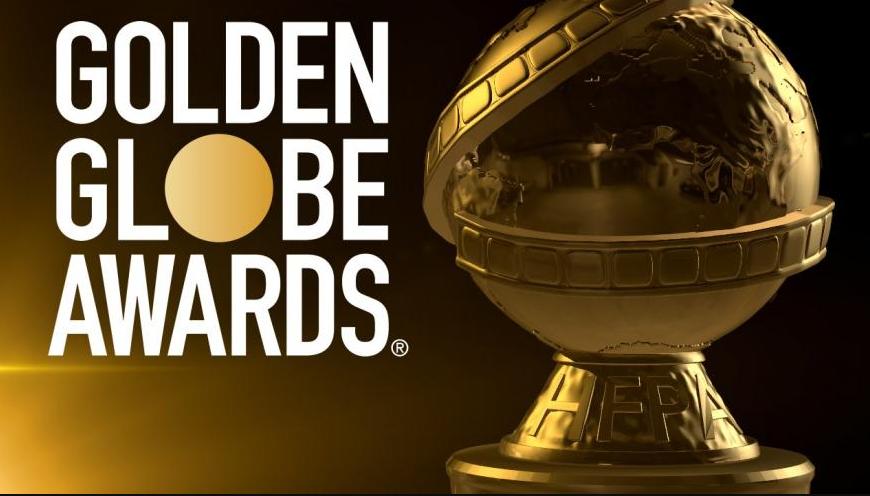 BURBANK – In the wake of an in-depth investigation into the Hollywood Foreign Press Association (HFPA), the organization responsible for the Golden Globes by the Los Angeles Times, which revealed a lack of racial diversity among its voting members and various other ethical concerns, NBC Universal announced Monday the network would not broadcast the 2022 Golden Globes ceremony.
This past February ahead of the HFPA's 78th Annual Golden Globes ceremony, HFPA board chair Meher Tatna told Variety magazine that the organization that the organization of international journalists which covers the film, television, and entertainment industry has not had any Black members in at least 20 years.
Actor Sterling K. Brown, a Golden Globe winner and two-time nominee, posted to Instagram;
Criticism of the HFPA, which puts on the Globes and has been denounced for a lack of diversity and for ethical impropriates, reached such a pitch this week that actor and superstar celebrity Tom Cruise returned his three Globes to the press association's headquarters, according to a person who was granted anonymity because they weren't authorized to speak publicly about the decision, the Associated Press reported.
"We continue to believe that the HFPA is committed to meaningful reform. However, change of this magnitude takes time and work, and we feel strongly that the HFPA needs time to do it right," a spokesperson for NBC said in a statement.
"As such, NBC will not air the 2022 Golden Globes," the spokesperson added. "Assuming the organization executes on its plan, we are hopeful we will be in a position to air the show in January 2023."
NBC's decision comes as Vogue reported that the backlash to the HFPA came swiftly and decisively. Some of Hollywood's biggest studios, including Netflix, Amazon, and WarnerMedia, announced they were severing ties with the organization until efforts were made to increase diversity and stamp out corruption, while a group of more than 100 of the industry's biggest PR firms released a statement in March in which they pledged to boycott the ceremony for the foreseeable future.
The HFPA did not immediately respond to inquiries by media outlets requesting comment about NBC's decision.
In February, the organization said it was "fully committed to ensuring our membership is reflective of the communities around the world who love film, TV, and the artists inspiring and educating them."
"We understand that we need to bring in Black members as well as members from other underrepresented backgrounds, and we will immediately work to implement an action plan to achieve these goals as soon as possible," it said.
HFPA also announced a full timetable through this summer for implementing promised reform initiatives in response to NBC's decision.

"Regardless of the next air date of the Golden Globes, implementing transformational changes as quickly — and as thoughtfully — as possible remains the top priority," the HFPA board said in a statement. "We invite our partners in the industry to the table to work with us on the systemic reform that is long overdue, both in our organization as well as within the industry at large."