LGBTIQ refugees in Kakuma need durable solutions to address challenges
Death of gay refugee last month underscored plight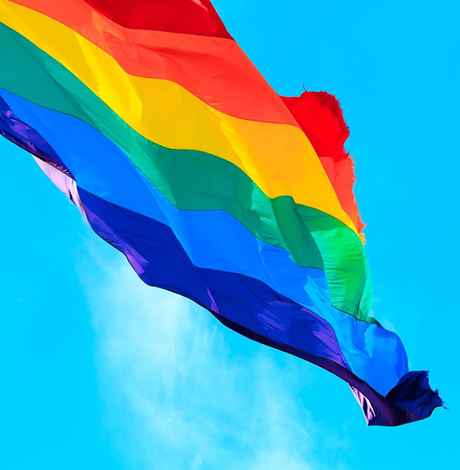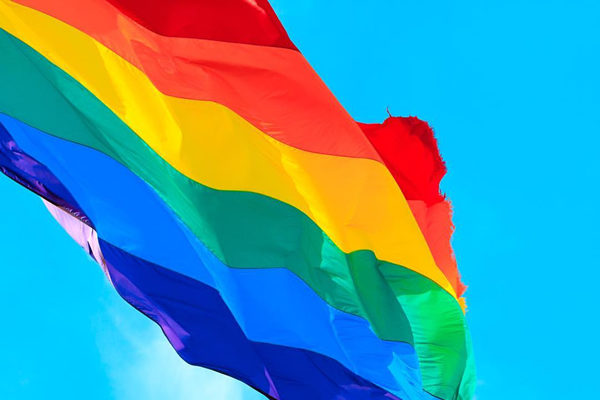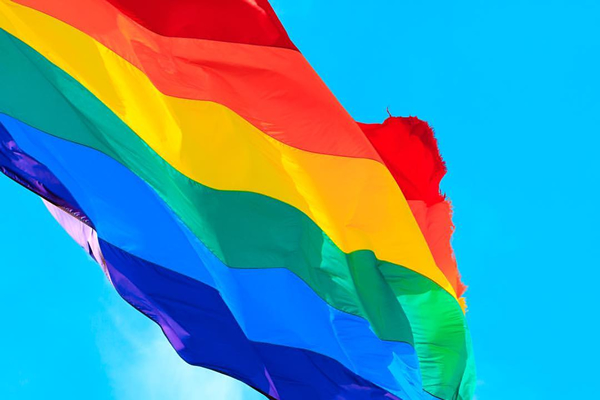 The recent, tragic death of Chriton Atuhwera, a gay refugee who was the victim of an arson attack in Kakuma refugee camp, Kenya, has caught international attention.
Chritron was one of two gay men who suffered second-degree burns after a petrol bomb was thrown near the pair while they slept on a mattress in the open air, during the attack on March 15 in Kakuma.
This unspeakable and avoidable tragedy is just one piece of the puzzle. LGBTIQ asylum seekers and refugees in Kakuma have faced ongoing violence and discrimination and face elevated rates of economic and social exclusion including barriers to accessing employment and social services and challenges to effective organizing and advocacy for their human rights.
This tragic death and the ongoing threats that the community faces have precipitated the need for a more complete and long-overdue understanding of the situation on the ground for the LGBTIQ refugee community which in turn can lead to more comprehensive and durable solutions to benefit the broader community.
Today, Kakuma refugee camp is home to nearly 200,000 registered refugees and asylum seekers. Many have fled overland from Uganda, South Sudan, Somalia and the Democratic Republic of Congo. The majority of the world's refugees remain for years, often decades in refugee camps or informal settlements.
In total, there are approximately 300 LGBTIQ refugees and asylum seekers — perhaps more — currently living in Kakuma, which remains the only country in the region to provide asylum to those fleeing persecution based on sexual orientation, gender identity or expression. The situation they face in Kakuma refugee camp is complex and multilayered.
While the goal of most LGBTIQ refugees and asylum seekers is to ultimately be resettled to a safe third country, resettlement slots have drastically fallen and are only available to less than 0.6 percent of refugees, a fraction of the world's refugees. U.S. resettlement numbers dropped to historic lows during the Trump administration, and the Biden administration recently flip-flopped on its pledge to increase refugee resettlement slots. We urge the administration to honor its original commitment, recognizing that it will still only benefit a tiny fraction of refugees globally.
At the same time, LGBTIQ refugees in Kakuma face immediate challenges including poverty, isolation and lack of access to health and social services.
There are a number of groups of LGBTIQ asylum seekers and refugees scattered in different parts of the camp, and while these communities face many of the same daily struggles of life in a refugee camp, with individuals hailing from a variety of different countries of origin and cultural settings, not all LGBTIQ refugee communities in the camp have the same lived experiences nor do all LGBTIQ groups agree on one basic need and approach to better their lives and safety.
With the increased numbers of LGBTIQ asylum seekers and refugees arriving in Kakuma in recent years, the need has grown for a true and complete understanding of the challenges facing LGBTIQ refugees in Kakuma, uncovering root causes and identifying sustainable solutions. It is vital that this is done.
Especially in light of recent incidents, there is a clear need for further action and support, based on facts, taking into account the current situation on the ground and raising the voices of those groups whose needs are not always in the forefront. The lack of clear, detailed and well-rounded information regarding the situation experienced by LGBTIQ refugees in the camp also creates challenges for those interested in helping to ensure the rights and well-being of this community.
That is why, ORAM together with Rainbow Railroad have announced a joint Kakuma research project. The research project, endorsed by the U.N. refugee agency UNHCR, will provide accurate information on LGBTIQ asylum seekers and refugees living in the camp — a critical piece in more effective advocacy on behalf of the community.
In keeping with the organizations' focus on local leadership, the research will be Kenyan-led. The researcher will conduct first-hand interviews with LGBTIQ refugees and asylum seekers, as well as community leaders in the camp and lead stakeholders. Based on the information gathered, the report will identify overarching issues facing the community, identify service and resource gaps, pinpoint solutions and make recommendations to address systemic challenges facing the community.
Kakuma refugee camp is a complex and challenging environment for LGBTIQ refugees and asylum seekers. This report aims to provide a deeper understanding that can lead to a number of multifaceted solutions to meet the urgent and critical needs of LGBTIQ asylum seekers and refugees in the camp, from improved living conditions to expedited resettlement.
We all having a duty to look out for the most vulnerable and marginalized among us. We need to prioritize the safety and protection on LGBTIQ asylum seekers and refugees and address the challenges they face on their journey to safety, Kakuma refugee camp, in Kenya in general and beyond. We must promote policies and practices that treat the forcibly displaced as fully human and with all the dignity and humanity that they deserve.
Log onto ORAM's website for more information about our work in the camp.
Queer parenthood: A transparent dive into surrogacy and hope
While it's been around for a while, surrogacy is still riddled with mystery, inaccessibility, and unpredictability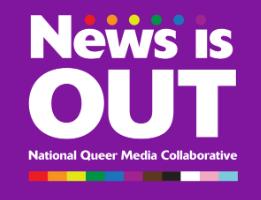 By Matthew Schueller | PORTLAND, Ore. – I feel extraordinarily lucky. As a kid, I never imagined my life could look like this. Growing up in the closet in the mid-Willamette Valley of Oregon, an area many consider to be the conservative Bible Belt of the Pacific Northwest, I didn't think it was possible for me to find love, let alone get married.
It's humbling to see now that I've proved myself wrong. It is truly contrary to what I thought my life would be like 10 years ago, so to be here now in the process of starting a family is absolutely ridiculous to me. It already feels like a miracle, so the fact that we can even attempt to bring life into this world as a gay couple blows my mind.
I've always wanted to have kids, but I didn't start seriously considering the possibility of surrogacy until I met Michael and our relationship became more serious. As I learned more about it and started looking into it more, I realized that it was the best path for us at the time. We started looking for an egg donor and surrogate mother at the beginning of 2021 when we officially made the decision to start the process.
That being said, we know it's still not that easy. While it's been around for a while, surrogacy is still riddled with mystery, inaccessibility, and unpredictability. What we quickly realized when we started to look at our options was that we didn't know the first thing about starting a family as a queer couple, and neither did most of our friends and family!
When we started researching online, we found a ton of different information (often conflicting) from a variety of sources. We didn't even know where to start, so we began calling up IVF clinics and surrogacy agencies.
We spent months researching the process and figuring out what exactly this might look like for us, how much it would cost, and how we should mentally prepare. I think that's what inspired us to start sharing. We saw a lot of couples online sharing their stories after the fact — after the babies had arrived and everything looked fantastic — but we didn't see many couples sharing their stories as it was happening. To us, the process of surrogacy looked like a mysterious black curtain where most of the details were not quite clear.
Our goal is to share the process of having kids as a gay couple as it's happening, the good and the difficult. We believe alternative paths to parenthood should be accessible to all queer couples, and we think that starts with shedding light on how these processes actually work. With knowledge, there's power. And since many of us in the LGBTQ+ community don't know the options available for family planning, we don't know where to start to enact change.
Many paths to parenthood are largely considered to only be attainable by the extremely privileged and wealthy — but we know that gender, sexuality, and income level should not determine whether or not someone can have a family, so why is that not considered true for queer couples?
There are a lot of big questions that have come up, so my husband, Michael, actually encouraged me to start a podcast with him to interview individuals who've experienced alternative paths to parenthood and experts who can provide insight and education. Thus, the birth of the "Who's Your Daddy?" podcast.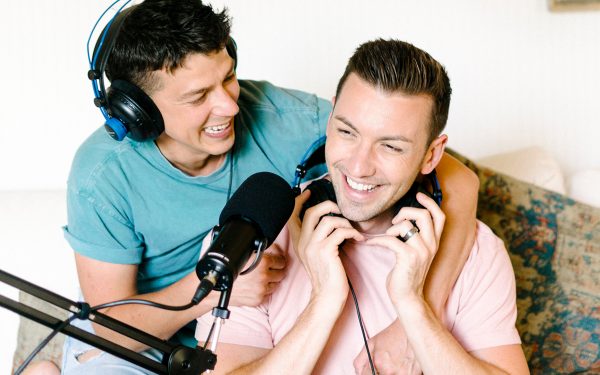 Over the last 19 months, we've found our egg donor, created embryos and actively sought our gestational carrier. While there have been many ups and downs, we are really excited for the next steps in hopefully finding our surrogate soon. The first difficult decision was trying to figure out where we would undergo the process. We interviewed quite a few surrogacy agencies and IVF clinics, and we connected well with a doctor in Texas. We just had a good feeling about it, so we went with our gut.
At the time, we didn't think much of where our egg donor or surrogate could be located: We thought it didn't really matter if they were far away from us. We were under the impression that pursuing surrogacy in Texas might be significantly cheaper than on the West Coast, and perhaps lead to a quicker matching time since there are just way more people in the Dallas area than in the entire state of Oregon.
Our minds changed. As the clinic progressed through egg donation and embryo creation, we started to feel the distance weighing on us. Not only did the importance of being physically close to where our surrogate would be located but also we began reflecting on how the state laws could impact us.
Just over the last year, Texas has taken sweeping action against access to abortion. So what does that mean for all those in the state considering being a surrogate? If pregnancy complications were to occur, how difficult would it be for a surrogate to access the needed medical care? It's unclear. It's understandable that the change in state law could cause concern for many considering becoming a gestational carrier and therefore limit the pool of people willing to carry in the state. 
Legal implications aside, we want to be there for the ultrasounds, doctor's appointments and of course the childbirth. Being far away from where our surrogate lives makes that difficult. Now, we recommend those considering surrogacy to look into your local laws, determine how those might impact you and then consider the closest reputable IVF clinics in your area before searching far away.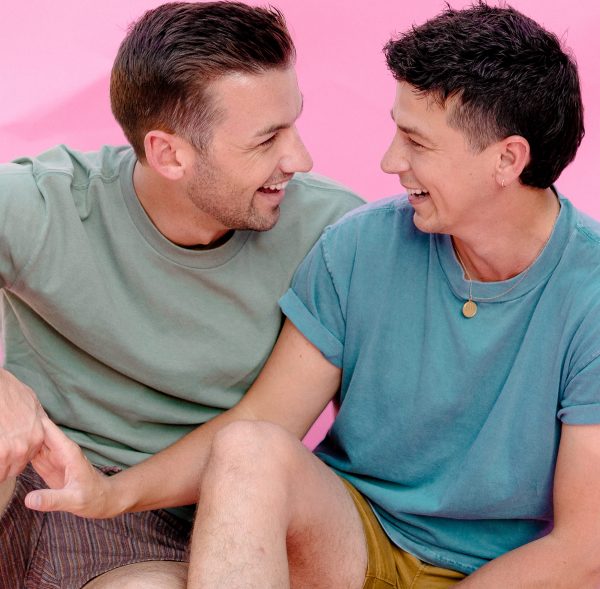 Our embryos were created last December. While 30 eggs were harvested, only five embryos made it to viability. I'm the genetic half of four of the embryos, while Michael is the genetic half to one.
It was a difficult experience. On one hand, we were incredibly happy that we were able to produce five viable embryos. On the other hand, we're extremely nervous.
Our goal starting out was to have twins, each of us the genetic father of one. With only having one embryo on Michael's side, that means there's just one chance at a transfer. If it were to fail, we're just not sure it's financially feasible to repeat the IVF process and try for more embryos.
So, we're hopeful. Optimism can be powerful here, so we look at this as having five embryos–five wonderful chances to have a baby. We might not end up with twins like we first sought to do, but if we've learned one thing from this entire journey, it's that we cannot control what we cannot control. Surrogacy and IVF are seriously unpredictable processes, and we're just hopeful to see what miracle biology will bring.
***************************************************************************************
The preceding commentary was previously published by News Out and is republished with permission.
Matthew Schueller is a content creator and registered nurse. He hosts the "Who's Your Daddy" podcast along with his husband, Dr. Michael Lindsay. You can follow @MichaelandMatt on Instagram, TikTok and YouTube.