LGBTIQ refugees in Kakuma need durable solutions to address challenges
Death of gay refugee last month underscored plight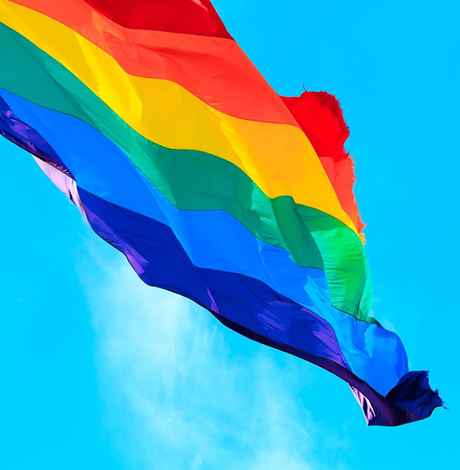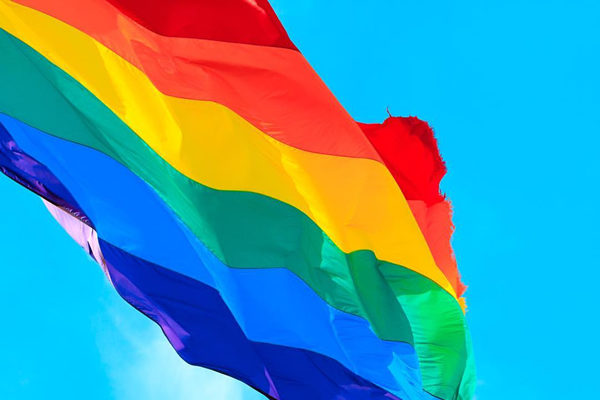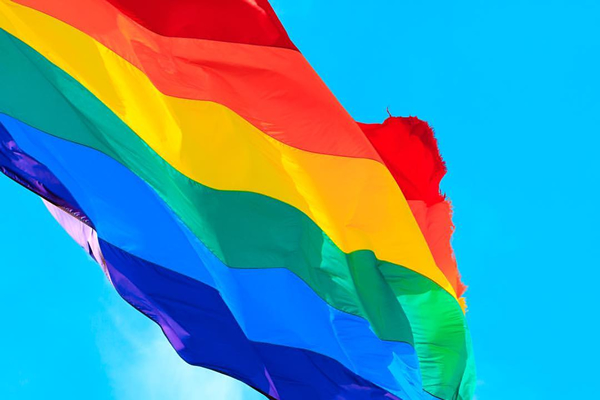 The recent, tragic death of Chriton Atuhwera, a gay refugee who was the victim of an arson attack in Kakuma refugee camp, Kenya, has caught international attention.
Chritron was one of two gay men who suffered second-degree burns after a petrol bomb was thrown near the pair while they slept on a mattress in the open air, during the attack on March 15 in Kakuma.
This unspeakable and avoidable tragedy is just one piece of the puzzle. LGBTIQ asylum seekers and refugees in Kakuma have faced ongoing violence and discrimination and face elevated rates of economic and social exclusion including barriers to accessing employment and social services and challenges to effective organizing and advocacy for their human rights.
This tragic death and the ongoing threats that the community faces have precipitated the need for a more complete and long-overdue understanding of the situation on the ground for the LGBTIQ refugee community which in turn can lead to more comprehensive and durable solutions to benefit the broader community.
Today, Kakuma refugee camp is home to nearly 200,000 registered refugees and asylum seekers. Many have fled overland from Uganda, South Sudan, Somalia and the Democratic Republic of Congo. The majority of the world's refugees remain for years, often decades in refugee camps or informal settlements.
In total, there are approximately 300 LGBTIQ refugees and asylum seekers — perhaps more — currently living in Kakuma, which remains the only country in the region to provide asylum to those fleeing persecution based on sexual orientation, gender identity or expression. The situation they face in Kakuma refugee camp is complex and multilayered.
While the goal of most LGBTIQ refugees and asylum seekers is to ultimately be resettled to a safe third country, resettlement slots have drastically fallen and are only available to less than 0.6 percent of refugees, a fraction of the world's refugees. U.S. resettlement numbers dropped to historic lows during the Trump administration, and the Biden administration recently flip-flopped on its pledge to increase refugee resettlement slots. We urge the administration to honor its original commitment, recognizing that it will still only benefit a tiny fraction of refugees globally.
At the same time, LGBTIQ refugees in Kakuma face immediate challenges including poverty, isolation and lack of access to health and social services.
There are a number of groups of LGBTIQ asylum seekers and refugees scattered in different parts of the camp, and while these communities face many of the same daily struggles of life in a refugee camp, with individuals hailing from a variety of different countries of origin and cultural settings, not all LGBTIQ refugee communities in the camp have the same lived experiences nor do all LGBTIQ groups agree on one basic need and approach to better their lives and safety.
With the increased numbers of LGBTIQ asylum seekers and refugees arriving in Kakuma in recent years, the need has grown for a true and complete understanding of the challenges facing LGBTIQ refugees in Kakuma, uncovering root causes and identifying sustainable solutions. It is vital that this is done.
Especially in light of recent incidents, there is a clear need for further action and support, based on facts, taking into account the current situation on the ground and raising the voices of those groups whose needs are not always in the forefront. The lack of clear, detailed and well-rounded information regarding the situation experienced by LGBTIQ refugees in the camp also creates challenges for those interested in helping to ensure the rights and well-being of this community.
That is why, ORAM together with Rainbow Railroad have announced a joint Kakuma research project. The research project, endorsed by the U.N. refugee agency UNHCR, will provide accurate information on LGBTIQ asylum seekers and refugees living in the camp — a critical piece in more effective advocacy on behalf of the community.
In keeping with the organizations' focus on local leadership, the research will be Kenyan-led. The researcher will conduct first-hand interviews with LGBTIQ refugees and asylum seekers, as well as community leaders in the camp and lead stakeholders. Based on the information gathered, the report will identify overarching issues facing the community, identify service and resource gaps, pinpoint solutions and make recommendations to address systemic challenges facing the community.
Kakuma refugee camp is a complex and challenging environment for LGBTIQ refugees and asylum seekers. This report aims to provide a deeper understanding that can lead to a number of multifaceted solutions to meet the urgent and critical needs of LGBTIQ asylum seekers and refugees in the camp, from improved living conditions to expedited resettlement.
We all having a duty to look out for the most vulnerable and marginalized among us. We need to prioritize the safety and protection on LGBTIQ asylum seekers and refugees and address the challenges they face on their journey to safety, Kakuma refugee camp, in Kenya in general and beyond. We must promote policies and practices that treat the forcibly displaced as fully human and with all the dignity and humanity that they deserve.
Log onto ORAM's website for more information about our work in the camp.
LGBTQ+ community in Kharkiv braces for another winter at war
The LGBTQ+ community in Kharkiv, Ukraine, braces for another winter at war. The city is 30 miles from Russia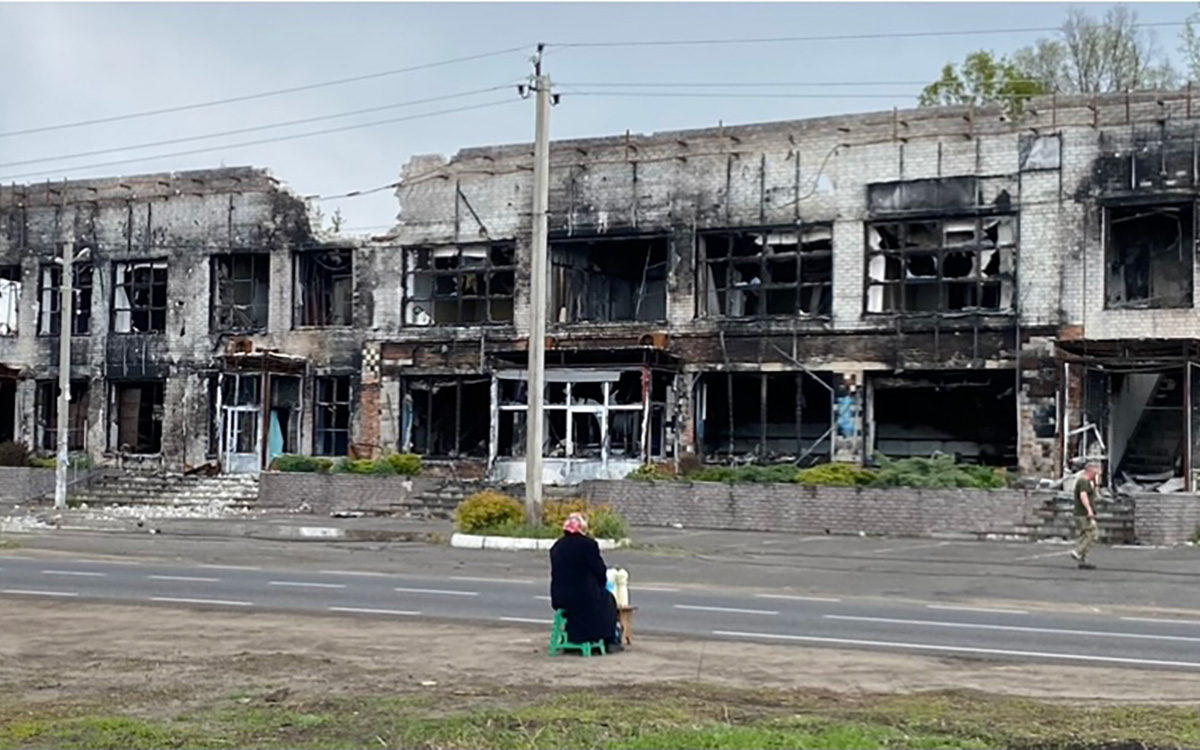 By Brian Dooley | KHARKIV, Ukraine — Only 30 miles from the Russian border, Kharkiv is Ukraine's second biggest city and was a key target of Russia's invasion in February last year, when it was almost encircled.
I have been reporting regularly from Kharkiv since last year's full-scale invasion, and the city is still often bombed by Russian missiles. United States government officials rarely come here because of the security situation. As temperatures plummet, Russia is targeting Ukraine's heating infrastructure.
It hopes to make life unbearable for people in Ukraine's cities and force another wave of mass movement out of Ukraine and into Poland and other European countries.
Attacks on Ukraine's energy grid have begun, and some communities in the city have been particularly vulnerable since Russia's invasion last year, and are facing a difficult winter.
Vasyl Malikov of the Kharkiv-based LGBTQI NGOs Alliance.Global and Spectrum Kharkiv has been distributing packages of hygiene goods, food and vouchers for humanitarian aid since last year. He helped to set up a new shelter for LGBTQI people and their relatives in the city.
"There are government shelters, and the authorities say they don't discriminate against who uses them, but we know from lived experience that these official shelters aren't always welcoming places for LGBTQI people. They feel vulnerable and are harassed there," Malikov said. "We thought about setting up a shelter last year, but the situation seemed too uncertain and it wasn't that easy to find premises, but we have gone ahead now and we can offer accommodation for up to 16 people to stay for up to three months."
Some of those in the shelter are fleeing areas of conflict on the front lines, others have fled domestic violence, and others have been driven away by families who refuse to accept them. Some people, in Kharkiv for medical appointments, stay for days, others stay for weeks or months.
The shelter is a large apartment that has a kitchen and a large room where workshops and social events are held. It is on a block near a metro station which, Malikov says, is a useful place to run to in case of heavy bombardments.
Crucially, a new generator has arrived, which should heat the shelter during power outages. It's a dual fuel model that can run on diesel or gas and costs around $2,000.
"This is a safe place for LGBTQI people and their families," explains Malikov. "We shouldn't have to set up our own facilities, the authorities should be doing this work, but we have to because they don't."
Other NGOs are also filling gaps that local authorities are failing to provide. The NGO Sphere has, since 2006 "been uniting women of Kharkiv, including lesbian and bisexual women."
Tucked in a small office near the city center, some of Sphere's activists described how their work has adapted to meet the challenges of the war.
"We've been providing aid for those forced to flee their homes because of the war," says Yevheniia Ilinska, a long-standing member of the organization. "We've raised money from abroad — including from LGBTQ+ groups — to distribute basic supplies. We've been handing out clothes, including socks, and have provided some to our military."
Sphere's activists say that beyond its obvious damage and destruction to the city, the war is causing "a social revolution:" many men are away from their homes fighting in the military, and many family dynamics are changing dramatically.
The activists fear a spike in domestic violence when soldiers return home, a phenomenon witnessed in other countries.
"The full-scale war significantly aggravates some of the problems that existed before, including gender-based domestic and sexual violence, and discrimination at work," Sphere notes on its website.
The war has also helped change some attitudes towards LGBTQ+ people in Ukraine. Last September, when the dangers from rocket attacks made an open-air parade impossible, Sphere helped organize a successful Pride event in the city's metro system.
"We dressed wearing national symbols and LGBT flags," says Ilinska. "And the public reception was very positive."
The reaction is more evidence of a positive shift since last year's invasion in public attitudes towards LGBTQ+ people, in part because the community's contribution to the war effort is increasingly seen and valued. Hopes are high that Ukraine will soon legalize same-sex civic partnerships, and eventually same-sex marriages.
But for now, the cold is an immediate challenge. Sphere is raising funds to offer locals a safe place so that "in the event of rocket attacks and power outages, LGBTQ+ people will be able to stay warm indoors, have a hot drink, take a shower, and do laundry," says Ilinska.
"We're constantly adapting our work," says Ilinska. "Adapting our advocacy and our public events, and our projects on targeting humanitarian aid. Kharkiv is changing and so are we, we have to react to this dramatic crisis, to the invasion, and we're proving that we and our community can resist," she said.
For more, see Human Rights First's new report, Ukraine's Winter War, written by Maya Fernandez-Powell and myself.
***********************************************************************************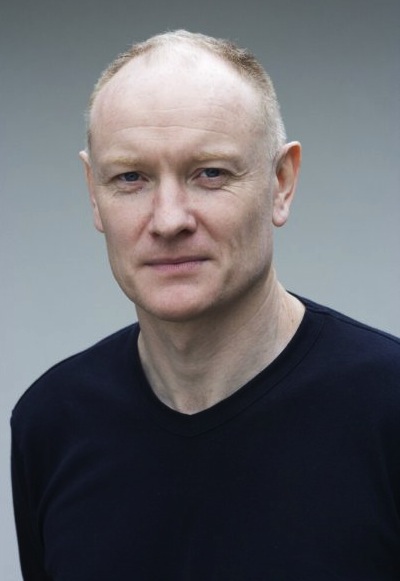 Brian J. Dooley is an Irish human rights activist and author. He is Senior Advisor at Washington DC-based NGO Human Rights First. He is a visiting scholar at University College, London (UCL). He is also a prominent human rights voice on Twitter (@dooley_dooley).
From April 2020 to March 2023 he was Senior Advisor to Mary Lawlor, the United Nations Special Rapporteur on the situation of human rights defenders. He served for eight years as an advisory board member of the Gulf Centre for Human Rights, and was a visiting scholar at John Jay College, City University of New York 2022-2023, and at Fordham University Law School in New York 2019–2020