LA Pride breaks silence announces 'Thrive with Pride'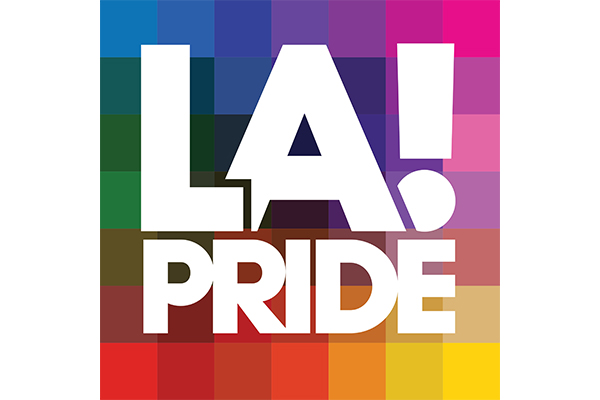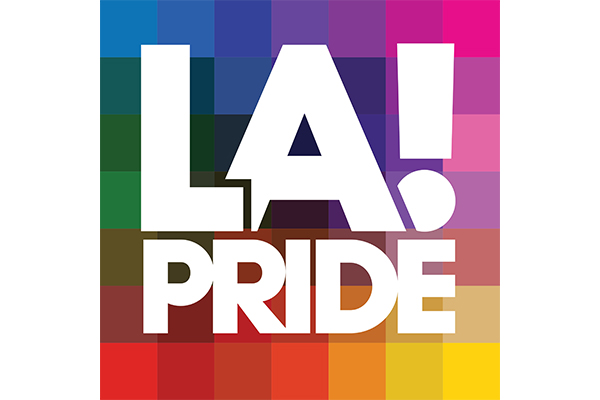 LOS ANGELES – After weeks of 'stay tuned' on its website and no real engagement with the media or the LGBTQ community, Christopher Street West Association Inc. the nonprofit organization that produces the annual LA Pride celebration announced its planned June programming for LA Pride 2021 on Thursday.
Pride 2021 activations are themed around the daily reminder to Thrive with Pride.
LA Pride weekend will kick-off on Thursday night, June 10th with a concert exclusively presented by and live streamed on TikTok featuring hyper-pop diva Charli XCX and a showcase of up and coming LGBTQ+ performers across genres. In-person concert opportunities are not available at this time. Fans and followers can follow @tiktokforgood and @lapride on TikTok for updates and advanced promotions.
Further, a televised special titled "Thrive with Pride Celebration" is set for Saturday, June 12th airing 9:00pm-10:00pm PDT on ABC 7 Los Angeles, the most-watched station in Southern California, will feature special guests, performances and LA Pride honorees.
"To thrive means to flourish and progress despite the circumstances. Pride this year is a moment for you to stop and breathe," said Sharon-Franklin Brown, CSW board president. "It's a moment to remember you're not just surviving one of the hardest years in recent memory, but growing into your truth. This is why we were so intentional in our planning. We want to bring a moment of celebration, a moment to highlight the community, and an opportunity to give back. If we as a community can come together, even for a moment, to realize we've broken down some barriers put on us, it'll strengthen our resolve to continue tearing more down for those to come after us."
"After an unprecedented year of challenge and struggle, I am so pleased that this year's pride festivities embrace the spirit of the first pride parade and our activist roots," said Los Angeles City Councilmember Mitch O'Farrell. "By bringing together LGBTQ+ communities from every corner of our City, we will uplift all voices and elevate the important work of the icons of the LGBTQ movement who sacrificed everything in their young lives at the time so we can all celebrate together in 2021. With a mix of virtual and potential in-person events, this year's festivities will keep our community safe and connected while providing every Angeleno an opportunity to embrace giving and volunteerism."
In recognition of the incredibly difficult work Los Angeles social justice and non-profit organizations have put into achieving equity, actionable change and stability, LA Pride will launch a 30-day give back campaign to support these efforts. Pride Makes a Difference will highlight opportunities for Angelenos to sign up to either volunteer, or donate goods and/or money to local organizations in Los Angeles County. Pride Makes a Difference is a new program in conjunction with Big Sunday. As part of these new efforts, drop off locations will be set up all throughout Los Angeles. A list of selected local organizations and drop off sites will be available soon to choose from, as well as the sign-up details and commitment.
"Our utmost priority in whatever we're doing to celebrate Pride this year ensures safety and follows CDC-approved pandemic guidelines," continued Brown. "That's why we're announcing this programming first. Any potential in-person celebratory activations will be announced at a later date in the coming weeks. The more we put safety first, the more likely we're able to plan big physical events in the future, including Pride 2022, where we can celebrate who we are, where we came from, and where we need to go."
Best of LGBTQ LA 2023
Sixth annual special issue celebrates the LGBTQ+ community. Twenty thousand Blade readers then voted and the winners are presented here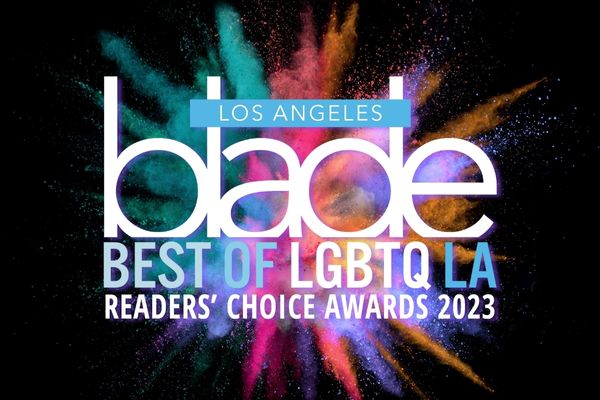 LOS ANGELES – Welcome to the sixth annual special issue of the Best of LGBTQ LA! The Los Angeles Blade is proud to celebrate the best of our community as this special recognition issue becomes a Los Angeles tradition.
The year for LGBTQ people and families has been uniquely challenging and the accomplishments made throughout this past year seem more relevant than ever. We got past some of the pandemic restrictions, but anti-LGBTQ forces got more aggressive and violent. It was a year in which we relived the attempted insurrection from the year prior while learning details of all that happened behind the scenes, and who was responsible. It was also a year when LGBTQ families and our gender non-conforming population came under direct political and physical attacks.
In Los Angeles, we had a change of leadership after enduring our own local scandals tainted with racism and homophobia. Through it all, our community did not allow our fabulousness to dim. We are strong and know how to fight back. This could not be more evident as you enjoy these highlights of Los Angeles living that demonstrate the best of LA's LGBTQ community.
Los Angeles Blade readers nominated finalists; the top five vote getters in each category were then added to the final ballot. Twenty thousand Blade readers then voted and the winners are presented here. The Blade staff congratulates each of this year's winners and finalists.
LGBTQ Icon Sheila Kuehl Honored with Hero Award presented by the Ariadne Getty Foundation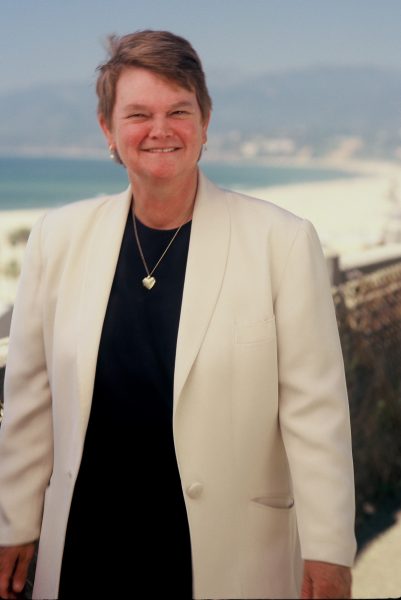 By Karen Ocamb | WEST HOLLYWOOD – "I haven't been this happy since I was in my 20s," says out former Los Angeles County Supervisor Sheila Kuehl, who will celebrate her 82nd birthday on Feb. 9. "The freedom of deciding or not deciding every day what you want to do without any weight on you, without any expectations on you, without any demands on you, is enormously freeing and really, really pleasant."
After almost three decades as an elected leader and actively fighting for progressive issues, Kuehl's final day in office representing the Third District was Nov. 22, 2022 — a day filled with celebration and grateful tears shed by colleagues and friends.
Now she'll have time to write. The working title for her planned autobiography is "My Life As I Remember It: Probably a Novel."
Much of that life has been in service of advancing LGBTQ rights, for which Kuehl is being honored by the Los Angeles Blade and the Ari Getty Foundation on Jan. 18 at 10 DTLA during the Blade's Best of LGBTQ LA Readers' Choice Awards 2023.
In an odd flash of fickle fate, Kuehl culminated her long legislative career in much the way as she began it — protected by bodyguards from threatening bullies. In 1994, the bullies were knuckle-dragging followers of Far Right rhetorical bombastic bomb-thrower Newt Gingrich. Today, the bullies are followers of Gingrich's heir, Donald Trump, some of whom the Department of Justice considers domestic terrorists.
In Kuehl's case, her primary bully was LA County Sheriff Alex Villanueva, who LA Magazine dubbed "the Donald Trump of L.A. Law Enforcement." Last Sept. 14, after two years of fiercely fighting Villanueva over alleged LASD wrongdoing, a slew of Sheriff's deputies pounded on Kuehl's door at 7:00am, served her with a search warrant in a corruption investigation, and escorted her outside barefoot to a face a throng of reporters and TV news cameras.
The raid was big news but backfired on Villanueva, who subsequently lost his bid for re-election. The LA Times reported succinctly: "A Times review of the case found it is based on the testimony of just one person, a former Metro employee named Jennifer Loew, who brought her bribery complaint to at least four law enforcement agencies, but found a receptive audience only at the Sheriff's Department. The Times found no evidence to support Loew's allegation."
1994 was also a year of living dangerously. Gingrich was elevated to the traditionally respected position of Speaker of the US House of Representatives and pledged to implement his anti-gay, lie-based Contract with America, civility be damned. Meanwhile Kuehl and her best friend Torie Osborn were watching a new LGBTQ movement grow and get stronger as thousands of LGBTQ people, AIDS activists, Queer Nationals and allies took over the streets in 1991 after California GOP Gov. Pete Wilson vetoed AB 101, the gay rights bill he had promised to sign.
"Thousands and thousands of us were on the street, as opposed to just being in the closet and hiding in a lot of shame," says Kuehl. "I had not really thought about running. I was engaged in more of the Women's Movement, especially domestic violence issues, sexual assault issues, trying to get any law in California to deal with domestic violence, which it didn't have at the time. We founded the California Women's Law Center.
"There was a lot going on in the '70s and '80s and there was a lot to push back against," Kuehl continues. "There's a difference between working towards something when there's nothing there and working to gain something back — like the loss of Roe v Wade (the federal law permitting abortion). Our expectations grew, but there was nothing in place to protect us. I actually had not thought about running. But I had been up and back to Sacramento many times testifying on new domestic violence bills that I helped to draft before I was elected and I understood from sitting for so many hours at committee hearings that there was no silver bullet genius talent in these members, that they were just like me — and in some cases, less capable because they hadn't been to law school. They didn't really understand the issues."
Then, on Jan. 17, 1994, two earthquakes happened at once – the Northridge earthquake and Kuehl's decision to enter politics.
"There was broken glass and fallen pictures and glasses and everything all over my house. I picked up the LA Times and it says, 'Terry's not running,'" she recalls, referring to Assemblymember Terry Friedman. "I think, 'Okay, this is my chance if I'm going to be one of those people sitting in those chairs and try to make a difference.' I started exploring running, and frankly, I didn't think at that moment about how historic it would be. I didn't think about being the first gay person if I got through whatever. I felt more like a feminist progressive that needed to be there to add that voice to the table."
Kuehl quickly discovered that she was making history. But her victory as the first gay person elected to the California State Legislature was fraught with danger, with so many death threats, then-Assembly Speaker Willie Brown ordered a bodyguard for her protection. "I had to wear a bulletproof vest the whole first year that I was in the legislature," Kuehl told Spectrum News1.
But braving those threats and doing the work, then and now, is not the only reason Sheila Kuehl is an LGBTQ hero. She recognizes her place in the largely invisible long span of LGBTQ history.
"Just as people have said they're standing on my shoulders," Kuehl says, "I stood on a lot of shoulders, too."
West Hollywood's Mayor Sepi Shyne honored with a Stop the Hate award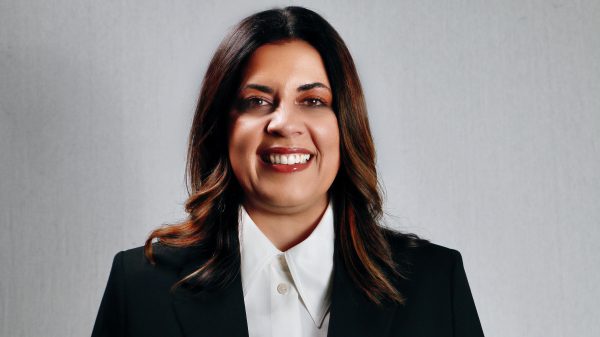 Mayor Sepi Shyne made history in November 2020 when she was elected becoming the first out LGBTQ Iranian elected anywhere globally and the first woman of color elected to West Hollywood's City Council. Actively progressive in her politics, Shyne is constantly seeking to improve the lives of her constituents, friends, family, and the greater community of the City affectionately referred to as WeHo.
"West Hollywood is a vibrant tourist destination and one of the most walkable as well as LGBTQ+ safe cities in America. Our visitors and residents love to frequent our businesses, so helping to keep them in business is a priority. One of my joys of living in West Hollywood is walking down the street to neighborhood restaurants or cafes and enjoying a meal or an oat milk latte," Shyne told the Blade in an interview after her first anniversary of being sworn into office on December 7, 2021.
As a woman of color and as a minority as well, Shyne is keen to maintain awareness of the ongoing needs of the diverse communities that comprise her city. "Aside from COVID, the social justice movement impacted the City of West Hollywood by awakening our community to the truth that systemic racism, even in our progressive city, needs to be dismantled," she noted.
After her sister was sworn into office as Mayor earlier this month at City Hall, in which the Mayor and her mother opened the ceremony with comments in their native Fārsī language, Soodi Eshraghi, made a few poignant remarks:
"Good evening mayor, mayor pro-tem and council members, my name is Soodi Eshraghi, I am incoming mayor Shyne's sister, representing the Baha'i Faith.
A little girl with big brown eyes frightened in a new country and not speaking the language. In her short years this little girl had experienced the trauma of war as well as the compulsory hijab which forced her to cut her hair short, choose a boy's name to be able to play on the streets with her cousins. Yet, her resilience and tenacity allowed her to overcome challenges faced by many immigrants and build a life for herself and become a lawyer. Her choice of academia was a reflection of her passion for justice and equality. Her decision to run for office was for the same exact reason, and more. Her ultimate goal is to make a difference in the lives of those around her, bringing about opportunities conducive for betterment of life, especially her constituents. Mayor Sepi Ghafouri Shyne, your family is extremely proud of you and we are always ready to support you every step of the way.
The prayer I'll be reciting from the Baha'i writings is on the destiny of America with the hope that this nation can become promulgator of peace and the oneness of humanity.
O Thou kind Lord! This gathering is turning to Thee.
These hearts are radiant with Thy love.
These minds and spirits are exhilarated by the message of Thy glad-tidings.
O God! Let this American democracy become glorious in spiritual degrees even as it has aspired to material degrees, and render this just government victorious.
Confirm this revered nation to upraise the standard of the oneness of humanity, to promulgate the Most Great Peace, to become thereby most glorious and praiseworthy among all the nations of the world.
O God! This American nation is worthy of Thy favors and is deserving of Thy mercy.
Make it precious and near to Thee through Thy bounty and bestowal.
Best Drag Performer: Lolita Colby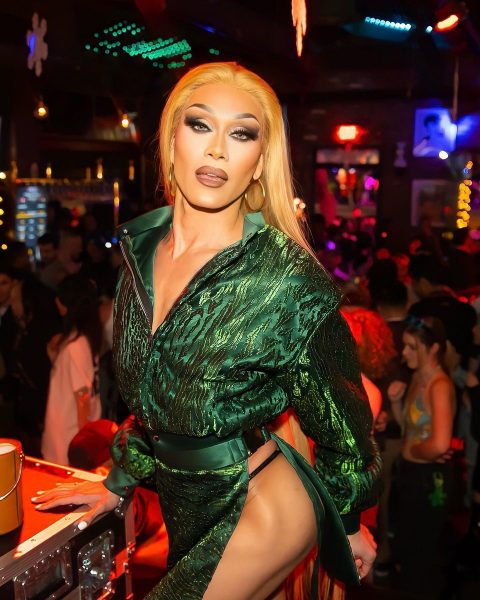 Lolita Colby is now a 10-year drag veteran, having launched her career in a Miami bar. She now creates legendary moments at Rocco's in West Hollywood. "I don't know if this is a cliché or not, but it takes a really strong man to put on a dress," says this year's Best Drag Performer winner. Given the current right-wing attack climate in the United States, that statement is truer than ever. "Many drag artists do not realize the importance we bring to the community. Drag artists break boundaries. We stand up against the norm. We do a lot of things that other people are afraid of." Lolita's 30,000 TikTok followers, 18,000 Instagram followers, and a host of LA Blade readers agree with her fan that called her "Absolutely Gorgeous."
Runner Up: GottMik
Best Drag Show: Makeout Mondays at Rocco's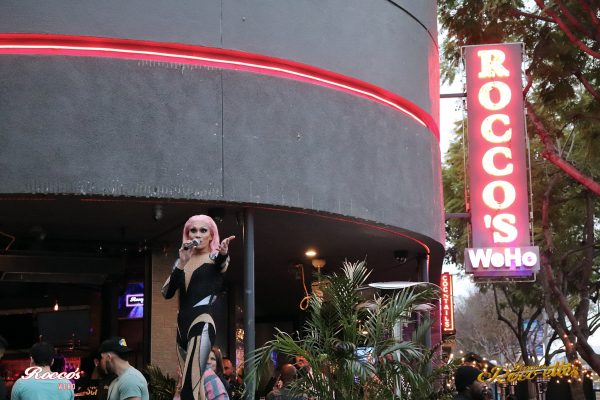 Last year's Editor's Choice is this year's winner. The 5,000-square-foot Rocco's, located at 8900 Santa Monica Blvd., wowed boystown with the best drag on the LA scene. Crowds flocked to the corner of Santa Monica and San Vicente in the heart of WeHo. "This is the funnest place EVER and their drag shows are so much fun! The food is great and the atmosphere is awesome!" wrote a happy visitor. A second chimed in, "They have some epic drag shows that are different and entertaining!" LA Blade readers obviously agreed.
Editor's choice: Thirsty Thursdays at Beaches, West Hollywood
Best Influencer: Gigi Gorgeous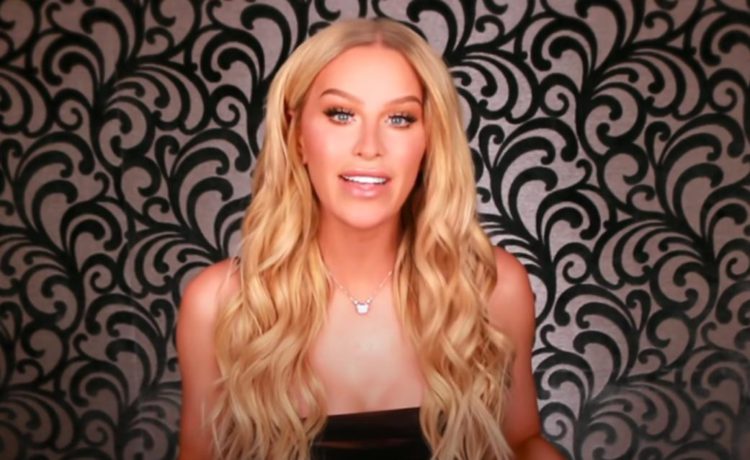 The LA Blade's Best of 2020 winner, Gigi Gorgeous, again takes the top spot. Gigi is a YouTube star, transgender activist, author, television personality, actress, and model. With nearly 8 million followers across her social platforms, she has almost half a billion views on her popular YouTube channel. She is a self described "lover of beauty, fashion, and a good party."
Runner Up: Ambers Closet
Best Queer Artist: Nats Getty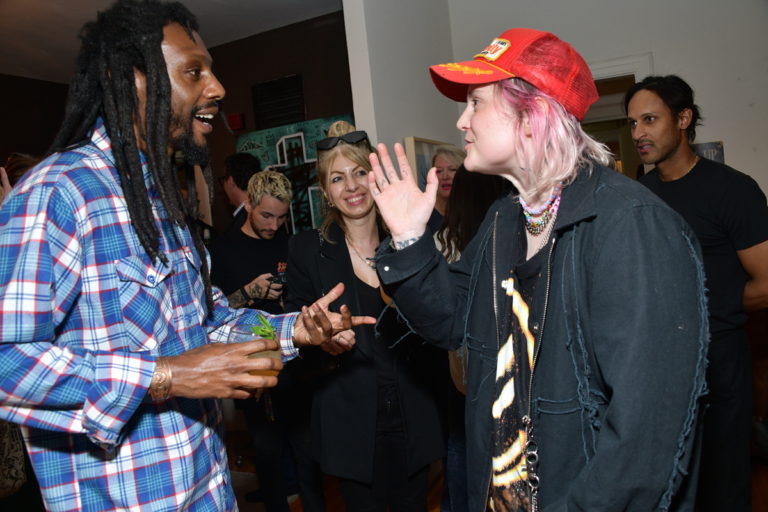 Check out Nats Getty's "Undecided 10" signed art prints. Writer Karen Ocamb said of him, "Nats Getty was an artist long before he knew it. His soul was forged in the fight between the fire of freedom and the cold dictates of a society he tried mightily to understand and follow, only to fail and fall into rebellion, a fury of authenticity that still feeds his art and serves his independent, progressive, philanthropic spirit today." Getty himself stated, "Philanthropy — and advocacy — is something that is very important to me. I made 600 masks that were donated to hospitals and nursing homes on the frontlines, and 400 masks for the Strike Oil website, where 100 percent of proceeds have gone to the Los Angeles Regional Food Bank…Everything I create from a jacket to an art piece has a story and serves a purpose in my personal journey." LA Blade readers cheered his generous spirit and named him this year's best artist.
Runner up: Guadalupe Rosales
Best LGBTQ Bar: Heart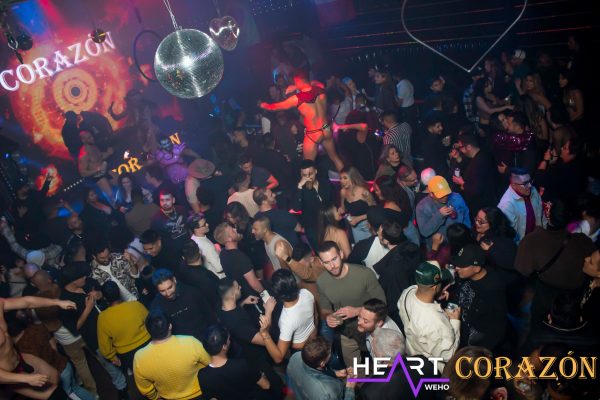 Heart WeHo threw what it called "the biggest most lavish NYE celebration in West Hollywood" with three DJs, two levels, and two packed rooms of dancing and featured DJ Liza Rodriguez from Brazil. The premier watch party for the premiere of "RuPaul's Drag Race" was a sold out "amazing night of love." Patrons call Heart "the happening spot" and "super fun." LA Blade readers voted in kind.
Editor's choice: Bar 10
Best Brunch: The Abbey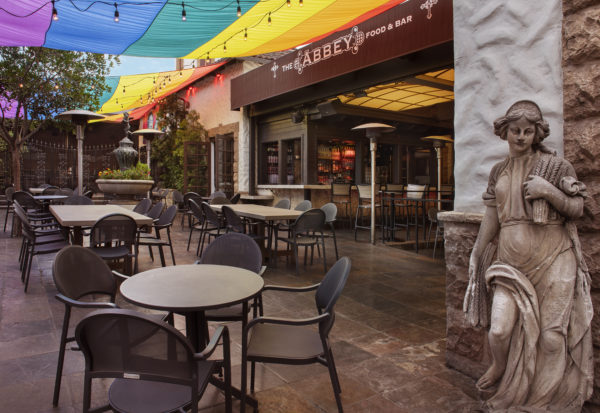 Patrons cite a "fabulous outdoor terrace" and "fun ambiance" for making the "world famous" Abbey this year's go-to spot for brunch. The Abbey launched 31 years ago as a small coffee house by David Cooley as a safe space for the gay community. "Come as you are," was its mantra. The stained glass window décor inspired the religious-themed name and atmosphere. LA Blade readers got religion this year and brunch toasted The Abbey as the best.
Editor's choice: Stache West Hollywood
Best Restaurant: The Nice Guy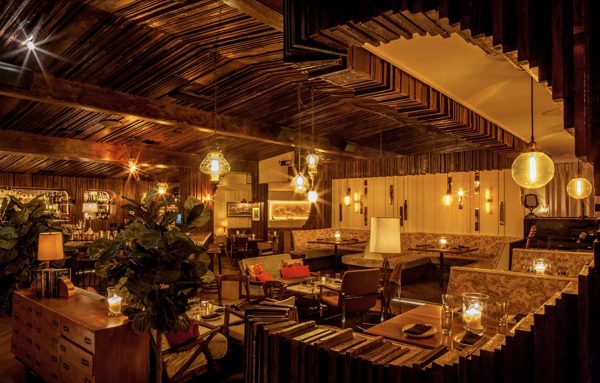 With a delicious menu that ranges from roasted veggies to exotic pizzas (lobster pizza with sunny vodka sauce anyone?), to incredible pasta, steak, and seafood, The Nice Guy has been named this year's best. The aesthetic is described as "decadent Mafia" that brings a unique social experience encouraging conversation and camaraderie. As they say, thanks to the mafioso deliciousness and good vibes, if LA Blade readers tried to escape, The Nice Guy just keeps pulling them back in again.
Editor's choice: Bottega Louie
Best Radio or TV Station: KTLA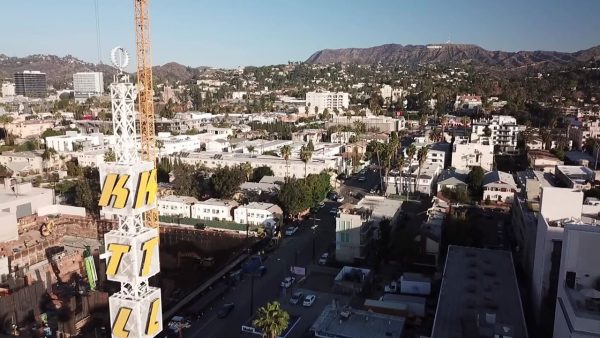 This year KTLA aired the annual telethon in support of Project Angel Food's vital work of feeding critically ill men, women, and children in Los Angeles County. Janene Drafs, vice president and general manager of KTLA 5, told the LA Blade, "This show gets better and better every year, and we are thrilled to extend our relationship with Project Angel Food. KTLA has a 75-year tradition of being there for LA, so providing this very special program to connect our community of viewers with Project Angel Food's work serving the most vulnerable in our community at large is what being 'L.A.'s Very Own' is all about." With more than 400 LGBTQ relevant stories on its website, KTLA has demonstrated that it has its finger on the pulse of LGBTQ interests. From tracking U.S. progress on LGBT rights to reporting that California reached the milestone of 10% of its legislature being LGBTQ, KTLA is there for the community. LA Blade readers show their gratitude by calling them the best.
Editor's choice: 104.3 Pride
Best Cannabis Retailer/Lounge: Green Qween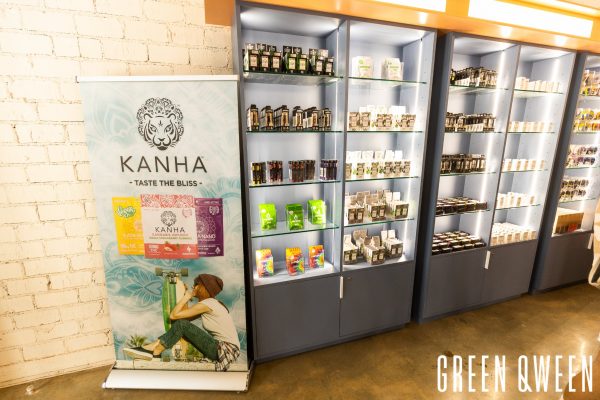 Business partners Andres Rigal and Taylor Bazley launched Green Qween as "a queer-driven cannabis dispensary in an industry where LGBTQ+ and BIPOC representation have been lacking." Donating a portion of proceeds to the DTLA Proud Community Center, Green Qween sees itself as an incubator for LGBTQ+ and BIPOC cannabis brands and growers. LA Blade readers just see them as the best.
Editor's choice: The Artist Tree
Best LGBTQ-Owned Business: Cake and Art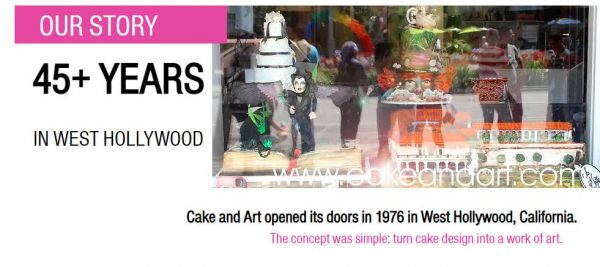 Cake and Art has proudly served the community since 1976. It is the renowned producer of custom cakes, cupcakes, and more. They brag, "For 46 years, Cake and Art has specialized in imaginative birthday cakes for Hollywood's biggest entertainment industries and celebrities such as Oprah Winfrey, Ellen Degeneres, Lady Gaga, Rihanna, Jimmy Kimmel, Bill Clinton, Britney Spears, Katy Perry, Justin Bieber and many more." Cake and Art was founded by Glenn von Kickle when he was 45 years old. Glenn, who's gay, started the shop where he could be himself, and in a community that would appreciate what he was doing. Current owner Tom Rosa came on board as a business partner, and became the spirit that made sure von Kickle's legacy endured. Cake and Art's history arcs between being the place to get the cake no one else will think of, or attempt, to heroes of the anti-same sex wedding cake wars. When gay marriage started, they filled the gap for many consumers rejected by their usual bakeries. As for being "LGBTQ owned," Tom has said "I've never been considered 'the gay bakery'…I was sitting there thinking, what does that mean? What are the parameters of a gay bakery? Is it creative? Is it sensational? Is it fabulous? Do we all dress in rainbow?" Well Tom, whatever it means, it means that you have been voted the best of them.
Editor's choice: Urban Pet
Best LGBT Social Group: Impulse Group LA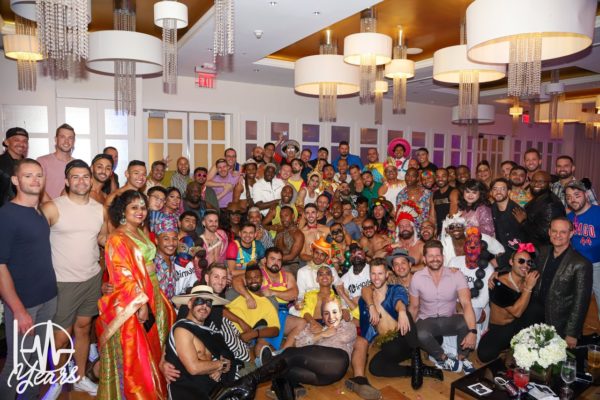 Impulse is doing something right. They have won this category for three years in a row. Impulse Group LA was founded in 2009 by Jose Ramos. It is a nonprofit organization dedicated to building a stronger and healthier community for gay men. Hosting more than 400 events annually in 25 cities, 12 countries across 5 continents across the globe, Impulse seeks to create a brave space to engage, support and connect our community. This year their outreach included HIV testing, a strong showing for World AIDS day, and embarking on a fight against Monkey Pox.
Editor's choice: Gay Men's Chorus of Los Angeles
Best House of Worship: Congregation Kol Ami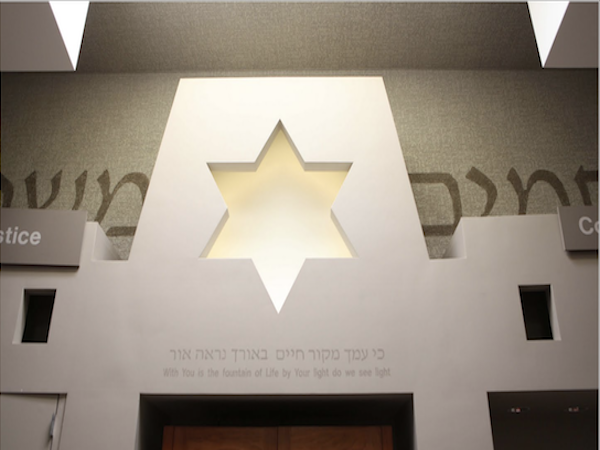 In 2019, 2021 and 2022, Congregation Kol Ami won the award for Best House of Worship. In 2020 it won Editor's Choice, and now wins the award yet again for the Best House of Worship this year. Kol Ami is an important leader in the Jewish, LGBTQ, and West Hollywood communities since its founding in 1992. Rabbi Denise L. Eger, who plans to retire in 2024, broke barriers that resulted in more LGBTQ inclusion at synagogues worldwide. Kol Ami describes itself as "a progressive, Reform congregation rooted in a rich Jewish tradition, with commitment to social justice, diversity, and a world in which all individuals are honored and connected. Our congregation celebrates an LGBTQ+ core at the center of a profoundly diverse community." (1200 N La Brea Ave, West Hollywood) 
Editor's choice: InVision Church Los Angeles
Most Committed Activist: Gabby Leon and Terri Jay
Gabby Leon and Terri Jay jointly came to the realization that there was a need for an event to create visibility and celebration of the Two Spirit identities. The concept of a festival that celebrated and honored Native American LBGTQ roles and traditions was born. The idea blossomed into a reality and Los Angeles now has the cultural Indigenous Pride LA, which "honors, and acknowledges all indigenous peoples' plight, especially those who are Two Spirit and/or identified with the contemporary labels and terms of cisgender and transgender lesbian, gay, bisexual, queer, asexual, and intersex."
Editor's choice: Princess Murray
Favorite Public Official: Karen Bass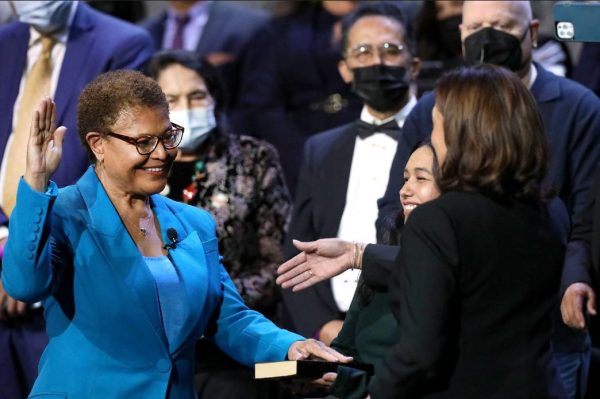 On Nov. 17, Karen Bass spoke to Los Angeles for the first time as its first woman and second Black mayor. She addressed economic hardship and declared a state of emergency over the homeless crisis. Vice President Kamala Harris has stated of Bass, "I saw how she would tirelessly fight for the people … the people of our state and the people of our nation. Karen Bass has a long history of always being on the side of people, fighting for the people." The people who read the Blade have embraced that reputation and declared her their favorite public official.
Runner-Up: Lindsey Horvath
Most LGBTQ-Friendly City: West Hollywood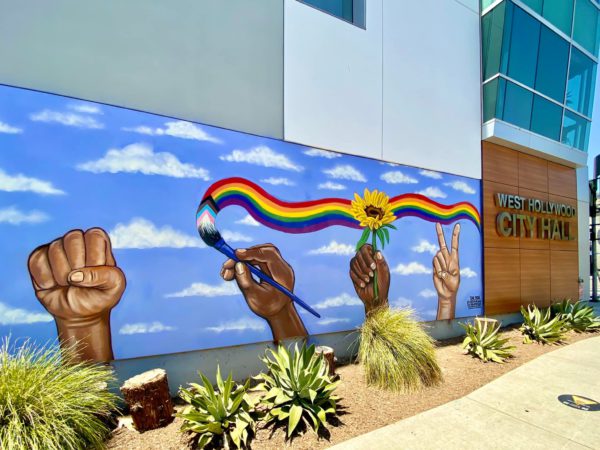 There are some who will claim that the city of West Hollywood is perfect. In terms of being the most LGBTQ-Friendly City, they may be right. The city was born out of a determined campaign by LGBTQ activists, seniors, and renters on Nov. 29, 1984. The city has a rich history and can be credited for launching iconic rock and punk musical acts. With approximately 39,000 residents, it has been called "Los Angeles' hottest destination for the entertainment industry." It boasts celebrity-owned bars and restaurants, unparalleled nightlife and shopping. It hosts world impacting events like the HBO Emmy Party, Sir Elton John's Annual Oscar Party, WEST HOLLYWOOD PRIDE and the West Hollywood Halloween Carnaval, the largest Halloween street party in the world. Many feel that West Hollywood sets a standard for super creative individuals representing the state-of-the-art on trends and new ideas.
As far as West Hollywood being "perfect", the Human Rights Campaign has the receipts. It scored West Hollywood as earning 100 out of 100 possible in terms of LGBTQ friendliness. LA Blade readers already knew that as they name West Hollywood the friendliest city for the fourth year in a row.
Editor's choice: Beverly Hills
Best Local Pro Sports Team: LA Dodgers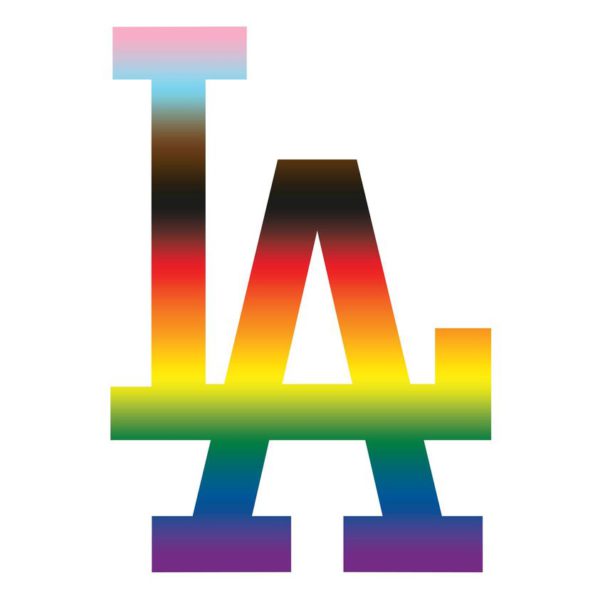 Things have changed since 1970. That year, Dodgers player Glenn Burke was traded away when the owners found out he was gay. What a difference half a century makes. This year, the Dodgers kicked off Pride month in LA with their game against the New York Mets. Burke's family threw out the game's ceremonial first pitch and 18,000 special Pride packages to the game were sold. Fans showed up in droves wearing rainbow paraphernalia and Pride caps and jerseys were available for purchase. So, yes, things have changed and LA readers have declared the Dodgers the best local team for the third year in a row.
Editor's choice: LA Sparks
Best Realtor: Josh Flagg

Josh Flagg, an original cast member on the show "Million Dollar Listing Los Angeles" on Bravo, represents more than a decade's worth of high-end deals in the real estate industry. He has wowed the Los Angeles real estate market. Flagg, who's gay, has sold well over $2 billion worth of property and is among the city's top five real estate agents. He has represented many American billionaire families such as the Gettys and DeBartolos. Adam Levine, Shonda Rhimes and Steve Aoki are also clients.
Editor's choice: Compass
Best LGBTQ Ally: California Gov. Gavin Newsom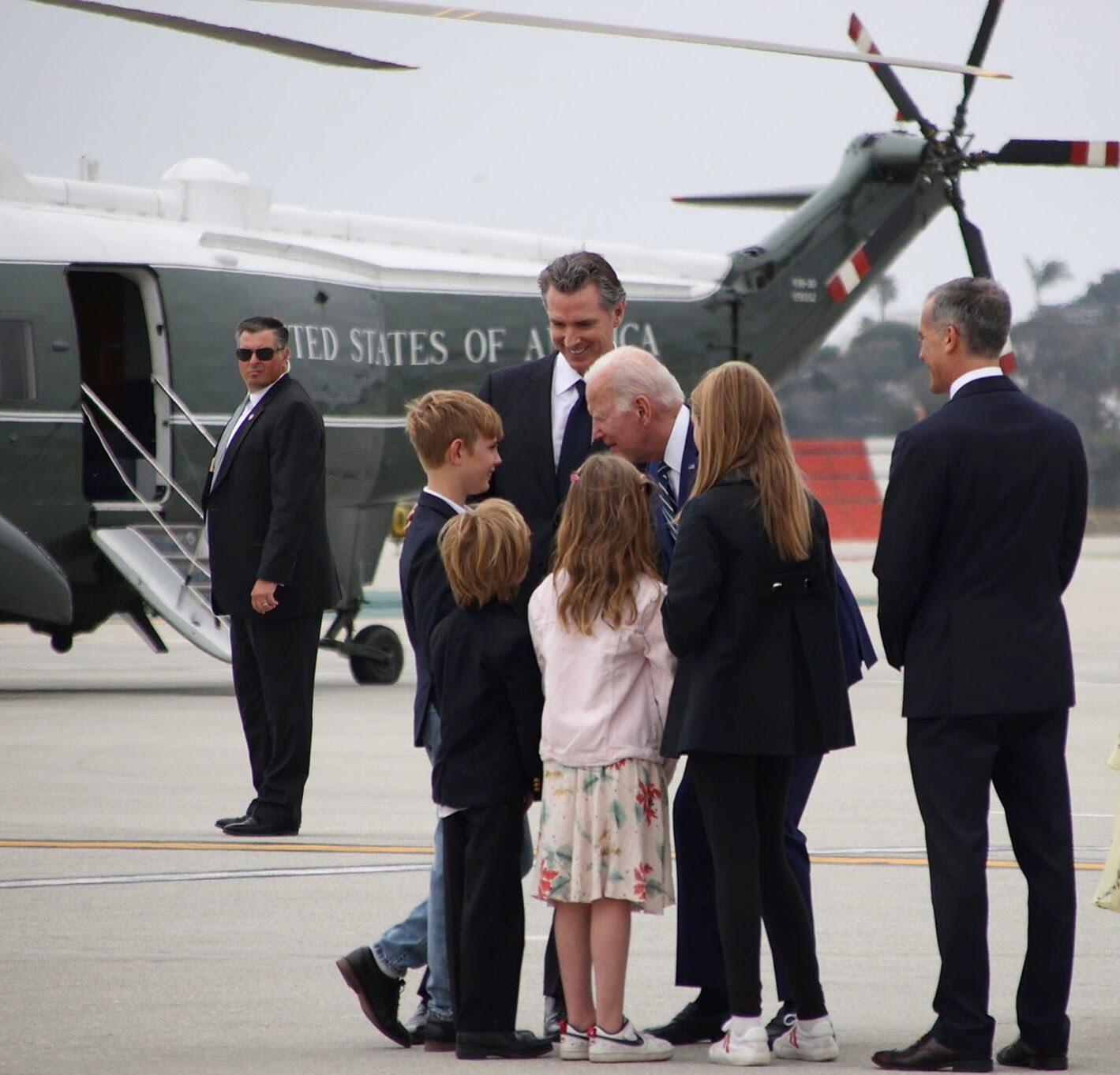 As Florida and Texas all but declared war on transgender kids and their families, one governor did more than shake his head in shock and disbelief. He did something about it. On Sept. 22, Gov. Gavin Newsom signed a bill, one of many LGBTQ affirming of the year, that aims to legally protect trans youth and their parents who need to flee conservative states due to personal persecution and the oppression of gender-affirming care availability. His statement read, "States across the country are passing laws to demonize the transgender community especially transgender youth and their parents… the hate demonstrated by these laws is unfathomable and contributed to soaring suicide rates… This is unacceptable and we must fight for our youth and their parents."
Editor's choice: Dwayne Wade and Gabrielle Union
Best Salon/Spa: Spa Montage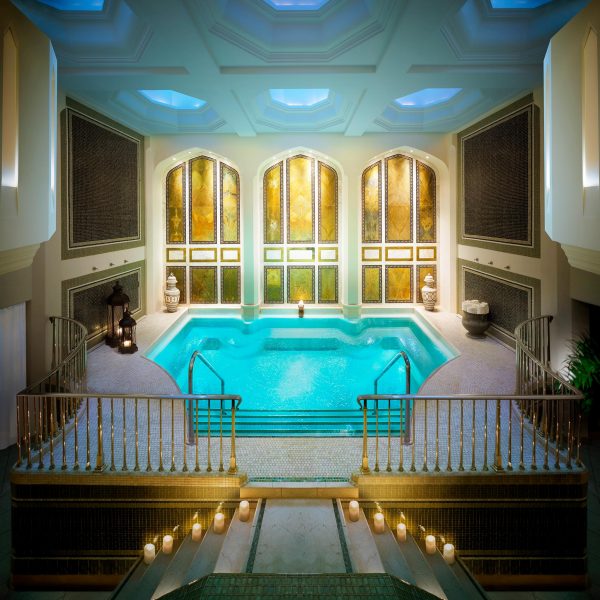 Spa Montage's clients are raving. "The best spa in LA," states one. "Very old school glam, full of antique style and old world charm," declares another. Yet another goes right to the heart of a good spa: "The team here is just fantastic." Goop also professes its love, "From prenatal massages to really good facials, the Montage is one of those luxe hotel spots that pulls no punches when it comes to pampering." LA Blade readers agree.
Editor's choice: Burke Williams
Best Car Dealership: Honda of Hollywood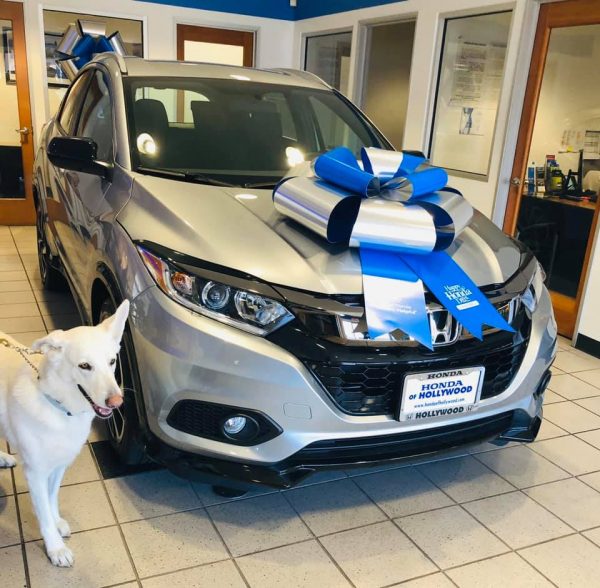 Honda of Hollywood is deservedly proud. "At Honda of Hollywood, we strive for excellence during every visit. Our team of experts is here to help you with all of your automotive needs…Whether you're from Hollywood, Los Angeles, or another city, get in touch with our team to experience superior customer service," they state. "Great staff, friendly service, feels like a small family-like environment" promises one customer. "Amazing dealership. Recommend 100%," states a second. LA Blade readers have test driven them into being the Best Car Dealership for the second year in a row.
Editor's choice: BMW of Beverly Hills
Best Doctor/Medical Provider: AIDS Healthcare Foundation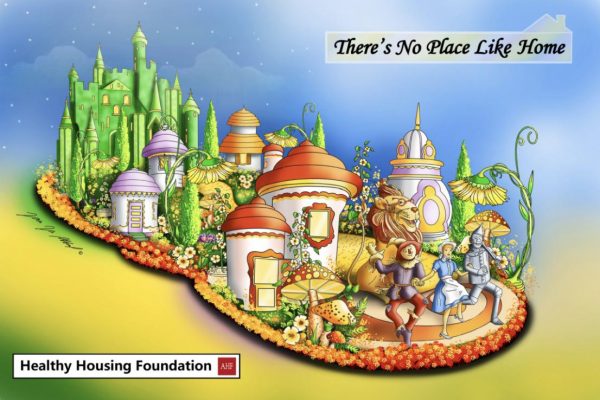 The AIDS Healthcare Foundation is the largest provider of HIV/AIDS healthcare in the world. It currently has 1,725,070 patients in care across 45 countries. As a global non-profit, it provides cutting-edge medicine and advocacy. Their float in this year's Rose Parade was "No Place Like Home." Their local fans, and LA Blade readers, agreed naming them the year's best for the third year in a row.
Editor's choice: Cedars-Sinai
Best Fitness: LA Fitness, Hollywood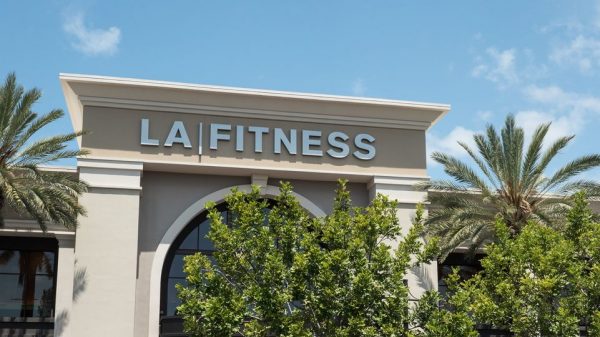 LA Fitness can tell you why you should get fit with them. "LA Fitness offers many amenities at an outstanding value. Gym amenities may feature Functional Training, state-of-the-art equipment, basketball, group fitness classes, pool, saunas, personal training, and more!" Its clients call out its wide range of equipment, friendly staff, great classes and convenient parking. For the second year in a row, LA Blade readers have named LA Fitness the best.
Editor's choice: Crunch, West Hollywood
Most LGBTQ-Friendly Workplace: AIDS Healthcare Foundation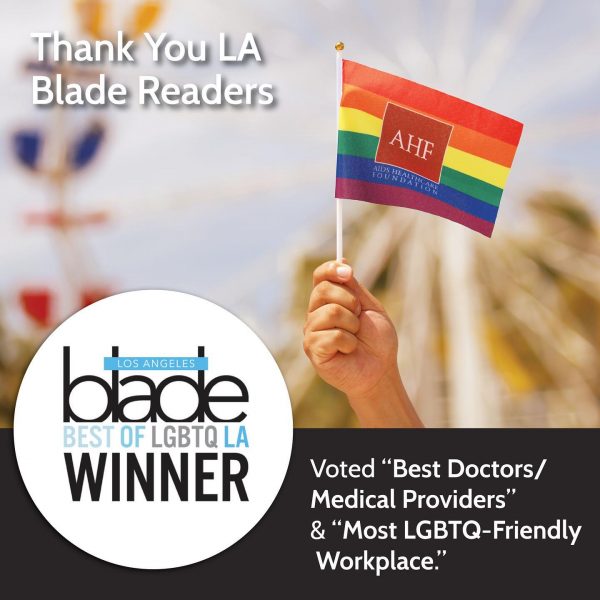 The AIDS Healthcare Foundation has been an Editor's Choice for most LGBTQ-Friendly workplace, and this year the LA Blade readers agree, voting it into the top spot. AHF represents the consistently excellent work of doctors, physician's assistants, nurse practitioners, med techs, benefits counselors, and support staff at 14 AHF Healthcare Centers and satellite clinics throughout Southern California. A recent employee reports, "The people here are so welcoming and full of joy. Corporate also does a great job of making you feel included and often have outreach events."
Editor's choice: Getty Museum
Best Non-Profit: LA LGBT Center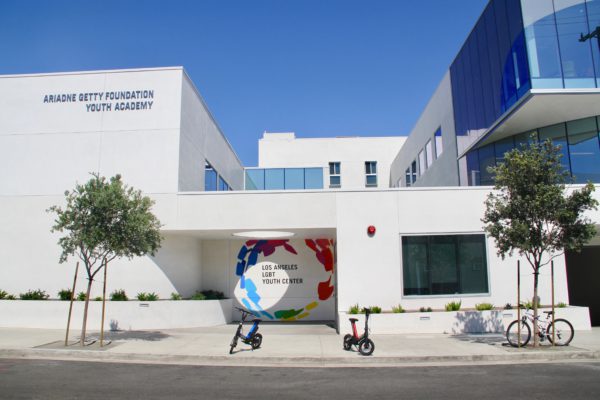 Founded in 1969, The Los Angeles LGBT Center provides programs and services for LGBTQ people. The organization's mission centers on four key areas: health, social services, housing, and leadership and advocacy.
This year, as a response to the 2021 Hate Crime Report from the Los Angeles County Commission on Human Relations, the Center made an even deeper commitment to the LGBTQ community to fight: "I have served our Los Angeles community for nearly 17 years, and it pains me to say that I have never been more concerned for our collective safety than I am right now," said Terra Russell-Slavin, Chief Impact Officer at the Los Angeles LGBT Center. "Across the country, armed white supremacists are showing up en masse to intimidate drag performers. Hospitals and healthcare facilities that provide care to transgender patients are closing their doors to bomb threats. Our nightclubs and safe spaces are being threatened and attacked. And our trans community is being deliberately targeted by far-right groups and our lawmakers on a daily basis. It's not surprising that we see the ripple effects of that violence here in Los Angeles. I hope our community knows that their Center will fight like hell for them, and will always be here as a place of refuge." LA Blade readers seem to understand the importance and need for the LA LGBT Center in these growingly contentious times, naming them the Best Non-Profit of the year.
Editor's choice: Project Angel Food
Best Museum/Art Gallery: The Getty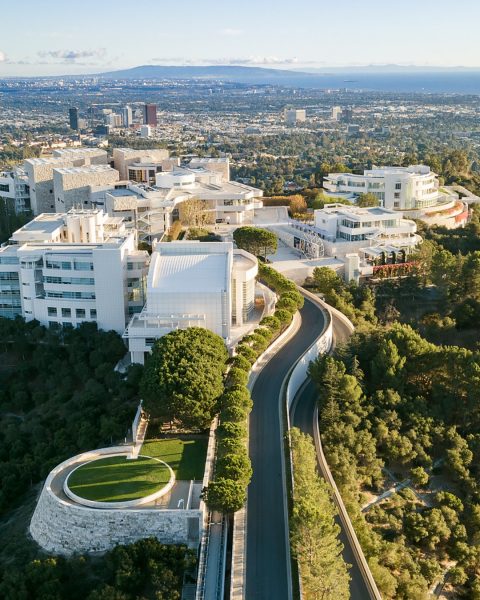 The Getty is a Los Angeles treasure. In its two locations, it represents more than 6,000 years of art. Besides a library collection of books, archives, and services, the museum holds more than 100,000 artwork images as well as special collections. The Getty Center, with its bird's eye view of Los Angeles, is located in Brentwood and showcases European art amid modern architecture. Its second location is the Getty Villa Museum, which lies along the coast and displays ancient Greek and Roman art in a recreated Roman house. The Getty embarks on numerous philanthropic projects including several supporting the LGBTQ community. LA Blade readers have shown their appreciation for the second year in a row by naming the Getty as the Best Museum of the year.
Editor's choice: LACMA
Best Theater: Geffen Playhouse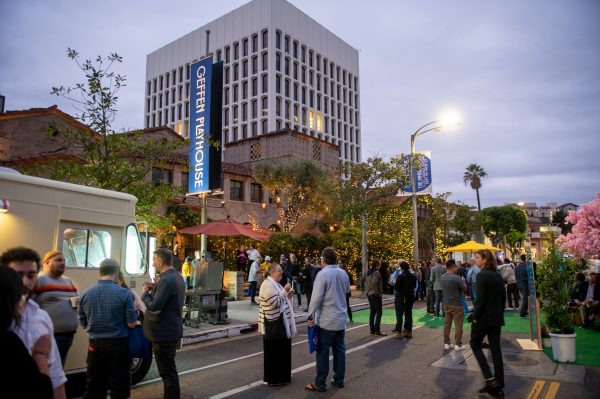 The Geffen Playhouse, located in Westwood, is a not-for-profit theater company founded by Gilbert Cates in 1995. It has been a key hub for theater in Los Angeles since its opening and produces plays in two theaters in the Geffen Playhouse, which is owned by University of California Los Angeles. Patrons compliment it on its breadth of productions, excellent staff, and comfortable seating. LGBTQ audiences have appreciated works like "The Inheritance," which cited key LGBTQ history allusions. In support of the play's theme and to give audiences a sense of context, The Geffen published a "dramaturgical deep dive" into LGBTQ history on its website.
The Geffen has made diversity a mission. Its commitment includes this statement: "In recognition of the essential examination of systemic racism and injustices, we at Geffen Playhouse commit to continued analysis and expansion of our own institutional practices in order to be part of the solution. Our vision for the Geffen is that people of all races, faiths, sexual orientations, abilities, genders and backgrounds find it an easily accessible and highly relevant source of art that reflects the dynamic human experience and galvanizes a more equitable and vibrant community." For this, and great theater, LA Blade readers have deemed them the Best Theater in LA.
Editor's choice: Pantages/Broadway in Hollywood
Best Music Venue: The Hollywood Bowl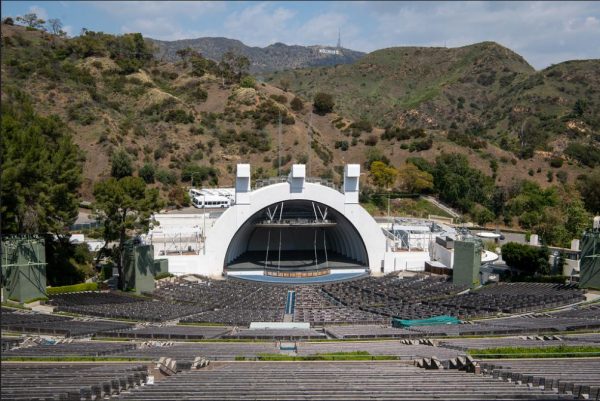 Two years ago, the Hollywood Bowl won for Best Virtual A&E Events. Last year it was named the Best A&E Venue. This year, it won again – for Best Music Venue. This can only lead you to conclude that live or virtual, artistically or musically, in the eyes of LA Blade readers, it is perennially the best. Since its opening in 1922, the Hollywood Bowl has been the premier destination for live music, hosting everyone from Billie Holiday to The Beatles to Yo-Yo Ma under the iconic silhouette of its concentric-arched band shell. This past year saw such LGBTQ-friendly acts as Ricky Martin and Grace Jones. Can this year top that? Reba McEntire, Shania Twain, Game of Thrones and Janet Jackson will surely try.
Editor's choice: The Walt Disney Concert Hall
Most LGBTQ-Friendly Entertainment Company: Warner Bros. Discovery

Warner Bros. Discovery tells us that they are "the stuff that dreams are made of." They are a relatively new combined company. The new company combined WarnerMedia's premium entertainment, sports, and news assets with Discovery's leading non-fiction and international entertainment and sports businesses. The combination is a premier global media and entertainment company that promises to offer us the "most differentiated and complete portfolio of content, brands and franchises across television, film, streaming and gaming." Hyperbole aside, they brought us "White Lotus" and gay boys Anderson Cooper and Andy Cohen to welcome in the new year. LA Blade readers were impressed.
Editor's choice: The Walt Disney Company
Best Screenwriter: Ryan Murphy
It is no surprise that LA Blade readers called out Ryan Murphy as the best screenwriter of the year. The bigger question is — for which script? Murphy is prolific, having written literally hundreds of scripts in 2022. He wrote scripts for his "American Horror Stories," "Dahmer-Monster, the Jeffrey Dahmer Story," "9-1-1," "9-1-1 Lone Star," "American Horror Story," "The Watcher," and "Ratched" shows. The new year does not promise a slowdown. Upcoming, he scripts the mini-series "A Chorus Line," the series "Consent," and the TV movie "One Hit Wonders."
Editor's choice: Our Lady J
Best Actor: Laverne Cox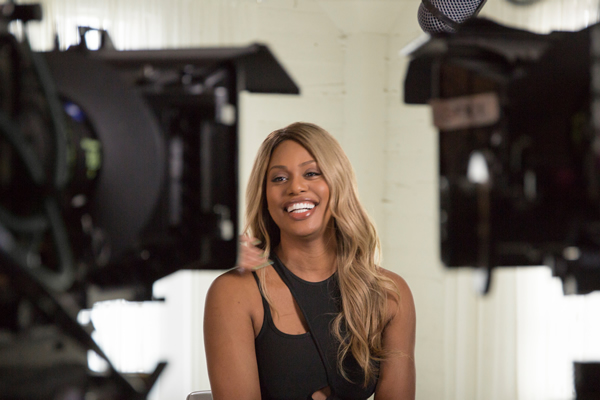 The iconic Laverne Cox impressed LA Blade readers this year. She, of course, is the American actress and highly visible LGBTQ advocate. She burst on the scene with her role as Sophia Burset on the Netflix series "Orange Is the New Black." This gave her the notoriety of becoming the first transgender person to be nominated for a Primetime Emmy Award in an acting category. In 2015, she was the first trans woman to win a Daytime Emmy Award for Outstanding Special Class Special as executive producer for "Laverne Cox Presents: The T Word." In 2017, she became the first transgender person to play a transgender series regular on U.S. broadcast TV as Cameron Wirth on CBS's "Doubt." This year, LA Blade readers were impressed by her performance as Kacy Duke in the mini-series "Inventing Anna."
Editor's choice: Jennifer Coolidge
Favorite Musical Artist: Cardi B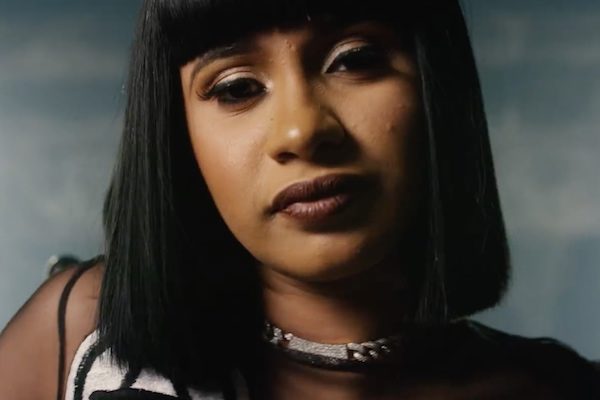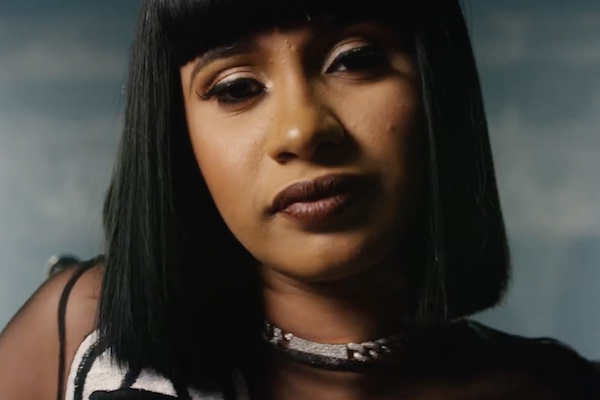 This year, the famed Grammy-winning "WAP" rapper seemed to impress LA Blade readers as much with her pro-LGBTQ candor as she did with her talent. She ended the previous year as an officiant at a same-sex wedding, "I'm going to get these two beautiful ladies married. It's not only a special day for you guys, but it's a special day for me, and I want to thank you for making me a part of your beautiful journey," she said at the time. This year, she slapped down those who wanted to doubt or play down her bisexuality. "I ate bitches out before you was born …..Sorry I don't have razr phone pics to prove it to you," she snarked on Twitter. Just in case you are not yet clear on where she stands in regard to LGBTQ people, she made the point clear: "If you homophobic you just ugly." Her favoritism by our readers appears to be well-earned.
Editor's choice: Dolly Parton
Best LGBTQ Event: GLAAD Awards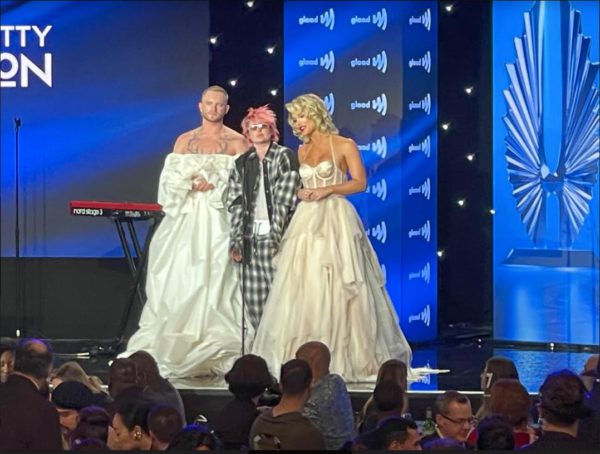 Last year, the annual GLAAD awards was a star-studded ceremony held at the Beverly Hilton in Beverly Hills hosted by Bob the Drag Queen, Eureka O'Hara and DJ "Shangela" Pierce. The ceremony included appearances by Andrew Garfield, Troye Sivan, JoJo Siwa, Jasmin Savoy-Brown, Mira Sorvino, Ben Platt, Cynthia Erivo, and more. Anti-trans legislation and the "Don't Say Gay" bills were addressed during the show. President and CEO Kate Ellis denounced the hateful political activities in her speech, "These bills are designed to erase us as a community, but GLAAD will not let that happen. We have never been more committed to our vision of a world where everyone can live the life that they love." With that, LA Blade readers expressed their love for GLAAD.
Editor's choice: DragCon LA
Best Regional Pride: LA PRIDE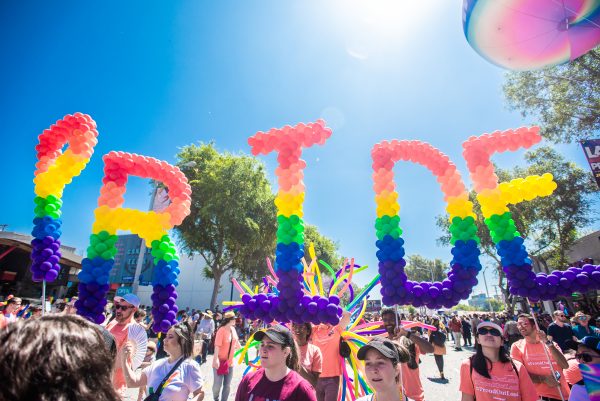 Our readers were torn over this category. It was the closest vote in all of the categories, but LA Pride just barely edged out WeHo Pride for Best Regional Pride.
Readers were blown away by the events Parade, which drew a massive crowd of more than 130,000 people to the streets of Hollywood.
When the first L.A. Pride Parade, which was organized by Rev. Bob Humphries, Morris Kight and Rev. Troy Perry (founder, Metropolitan Community Church) organized the world's first permitted LGBTQ+ Pride parade, held on June 28, 1970 in Los Angeles, such numbers were unimaginable.
The 2022 parade, like the original parade returned to its roots after decades of being hosted by the City of West Hollywood, starting at the corner of Hollywood Boulevard and Cahuenga in Hollywood and running along Hollywood Blvd., Highland Avenue and Sunset Blvd. 2022 parade goers might be surprised to learn that the first parade also attracted a massive crowd of more than 50,000.
The return of LA Pride was not only a return to its roots, it was also a return to Pride in Los Angeles in general after a 2 year Covid-hiatus.
Readers were also excited by the massive LA Pride Festival, branded "LA Pride in the Park" for 2022 in Los Angeles State Historic Park, featuring electric performances by Christina Aguilera, Anitta Bob the Drag Queen, Michaela Jaé Rodriguez, and over 20 other sizzling acts. Over 20,000 ticketed fans were in attendance for this first festival outside of West Hollywood since 1984.
WeHo Pride Weekend also saw exuberant celebrations for it's first solo Pride execution, an event managed by events company JJLA. It was held in and around West Hollywood Park that included a free street fair that represented a diverse array of LGBTQ+ community groups; a three-day ticketed OUTLOUD Raising Voices Music Festival, the Dyke March and Women's Freedom Festival, and an inaugural WeHo Pride Parade.
Editor's choice: WeHo Pride and DTLA PROUD
Best Hotel: Sunset Tower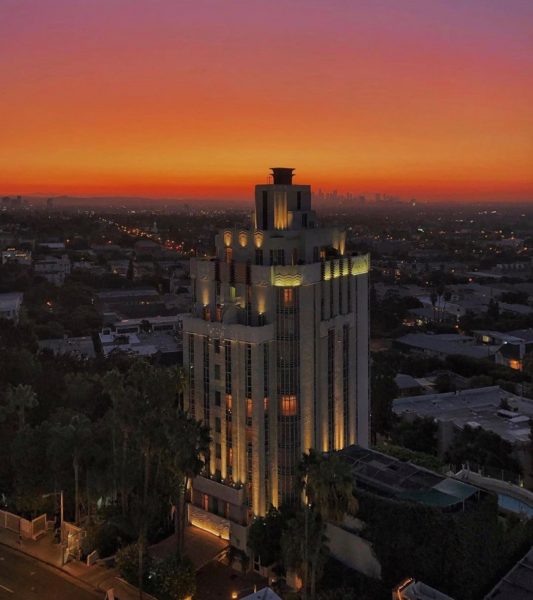 The New York Times called it "Hollywood's Grand Dame Hotel." LA Blade readers just called it the year's best. With a dramatic setting on the Sunset Strip and elegant Art Deco styling, the Sunset Tower was designed in 1929 by architect Leland A. Bryant. It boasts former residents Howard Hughes, John Wayne, Billie Burke, Marilyn Monroe, Errol Flynn, Elizabeth Taylor, Frank Sinatra, Paulette Goddard, Zasu Pitts, and even gangster Bugsy Siegel. Hotelier Jeff Klein purchased the building in 2004, enlisting designer Paul Fortune to revive the property's classic art deco style and then in 2018, Klein put his personal touch on another refresh, restoring the Sunset Tower's heart and soul while not compromising its character. The hotel's rooms were elegantly refurbished and its famous Tower Bar was expanded to include a dark and sexy bar, reimagined restaurant, and updated pool area. Further additions have included a bright and airy 7,000-square-foot gym in John Wayne's former apartment, and the Joanna Vargas Spa one level above offering expert facials and massages.
Editor's choice: San Vincente Bungalows
Best Coverage of LGBTQ Issues by a Mainstream News Outlet: John Fenoglio of KTLA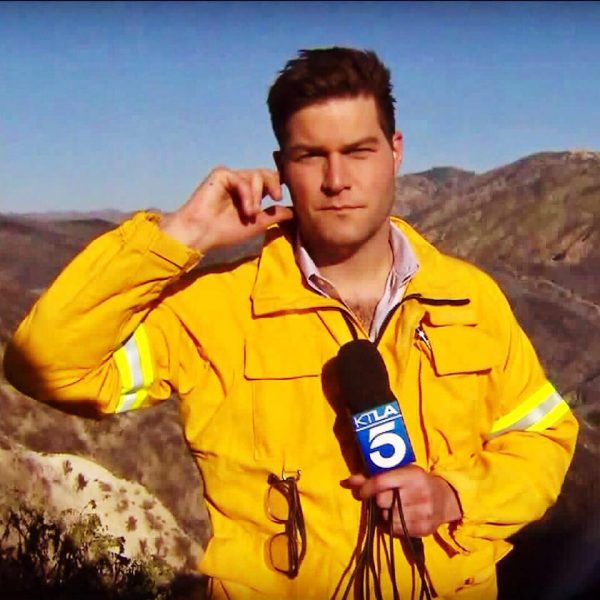 LA Blade readers appreciate hearing the news from one of our own. Out reporter John Fenoglio appears to have our backs. He is quoted as saying, "LGBT people are the targets of more hate crimes than any other minority. A San Pedro resident and veteran I met today knows firsthand what that feels like. Don't hate… But do fight back and fight smart."
Editor's choice: Elzie Lee "LZ" Granderson of the LA Times
Best LA Region Airport: Hollywood/Burbank Airport

Hollywood Burbank Airport is legally and formerly marketed as Bob Hope Airport after entertainer Bob Hope. It is a public airport three miles northwest of downtown Burbank. LA Blade readers seem to agree with airport patrons who have declared "this place just treats you like family and customer service is simply awesome."
Editor's choice: LAX
Best Podcast: MARSHA MOLINARI's "Marsha, Marsha, Marsha"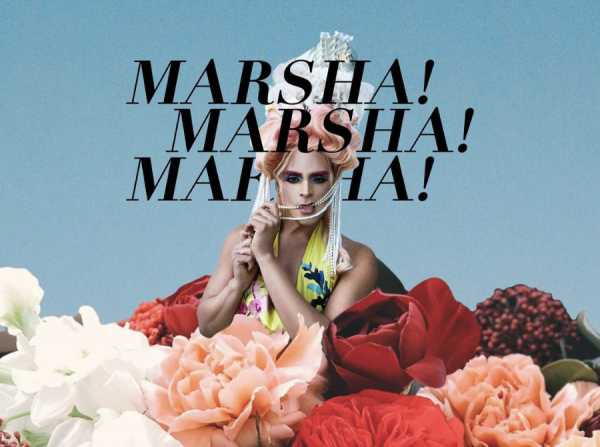 In the run up to election day, no LGBTQ related podcast or media (admittedly including Los Angeles Blade) did more to give a platform to LA Mayoral Candidate Rick Caruso than Marsha Molinari's Podcast "Marsha, Marsha, Marsha." She gave Caruso a challenging but fair airing on a variety of LGBTQ topics. And it didn't go unnoticed.
The local culture, fashion and nightlife icon is also mastermind behind the H.Wood Group, owner of some of LA's hottest clubs and best restaurants (The Nice Guy earned the award for Best Restaurant). Molinari is also nationally prominent LGBTQIA+ Transgender & Human Rights Activist and Creative Director of J.Molinari Jewelry… Marsha does it all.
"Marsha! Marsha! Marsha!" explores raw human experiences with conversations that lead to a true sharing with the goal of improving how we view one another. The show, with its focus on overcoming adversity and bringing people together, is not shy about engaging in uncomfortable conversations, but comfortably so. Subjects include all things LGBTQIA+, life purpose, self-worth, confidence, mental health, race, ethnicity, sexism, ageism and so much more.
Editor's choice: Rob Watson, Rated LGBT Radio Hollywood