Democratic Texas Committee Chair advances anti-Trans youth sports bill in retaliatory vote
If a House vote passed the measure then it would head to Republican Texas Governor Greg Abbott for his signature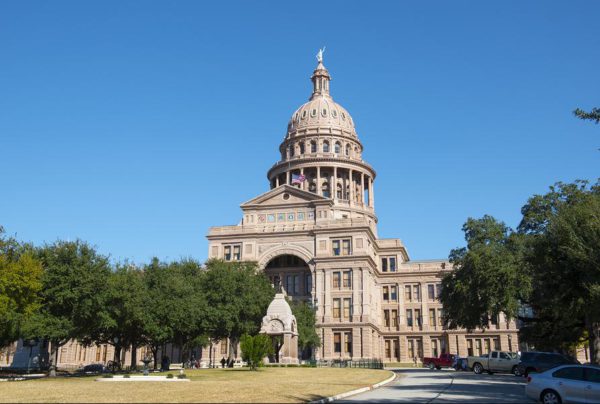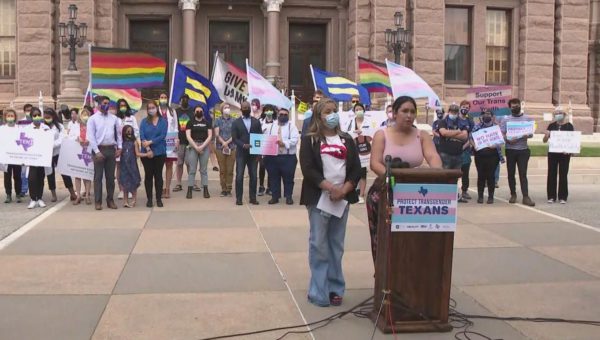 AUSTIN, TX. – In a move that left Texas Democratic lawmakers stunned Representative Harold Dutton (D-Houston), who chairs the House Public Education committee revived SB 29 on Friday, a measure that would force public school students to play on sports teams based on their biological sex instead of their gender identity.
The bill had been languishing in that committee with one round of votes that stalled it from further legislative progress.
According to The Texas Tribune, Dutton's actions were what one lawmaker inferred as 'payback' after House Democrats on a procedural technicality blocked a vote on House Bill (HB) 3270 that Dutton had championed.
HB 3270 would give the Texas Education Commissioner Michael Morath the ability to take over a district that fails to meet various academic standards and remove school board members.
The bill according to The Tribune is largely in response to a current legal battle between the Texas Education Agency and Houston ISD after the agency attempted to take over the district in 2019, but was blocked from moving forward by a temporary injunction that's been upheld by the state's Third Court of Appeals.
According to another Texas media outlet, The Texan, Dutton characterized his bill as a way to shore up this measure and "to straighten out a Third Court of Appeals opinion," referring to a recent court ruling which undercut the commissioner's accountability powers just as the TEA neared the cusp of its Houston ISD takeover.
"There are a whole lot of us like me in this legislature, that we have to listen to our students. And our students are saying that, 'Look, the building is on fire. Somebody come and help us.' And what this does is establishes that the commissioner of education has the authority to carry out what this legislature says," Dutton said.
Rep. Alma Allen (D-Houston), who also sits on the House Public Education Committee and voted against SB 29, killed Dutton's HB 3270 with a point of order on the House floor.
"This bill is about making it easier to take over every school in the State of Texas… A vote for this bill would essentially be giving away your school district," Allen said. "When a school goes down, a community goes down… That's the long effect of this bill passing."
All of this maneuvering angered Dutton who promised Rep. Lina Ortega, D-El Paso, who had worked with Allen to kill Dutton's HB3270 Thursday that he would revive HB 29, the anti-Trans youth sports bill.
Dutton made several references to his bill's failure on Friday morning in the House Public Education committee as he brought the transgender student athlete bill up for another vote.
"The bill that was killed last night affected far more children than this bill ever will. So as a consequence, the chair moves that Senate Bill 29 as substituted be reported favorably to the full House with the recommendation that it do pass," he said.
Dutton and Huberty, who is vice chair of the committee, then joined with the previous yes votes, landing an 8-5 majority and advancing it out of committee to the full House for its consideration. Having passed the State Senate, if a House vote passed the measure then it would head to Republican Texas Governor Greg Abbott for his signature.
KVUE 24 Austin, an ABC News affiliate, reported that Abbott did not return a request for comment, but told Fox News's Laura Ingraham earlier this month that he would sign SB 29 if it came to his desk.
In reaction to Dutton's actions, Ricardo Martinez, Executive Director of Equality Texas said;
"We are already hearing from parents of transgender children who now realize their kids' lives and dignity were used as a legislative bargaining chip. It is an incomprehensible betrayal to see a Democrat, who heard desperate testimony from children and parents, take this incredibly harmful action out of sheer vindictiveness toward his Democratic colleagues."
West Texas A&M University president cancels student drag show
Students and First Amendment lawyers say Wendler's portrayal of drag shows is off base and the cancellation violates free-speech rights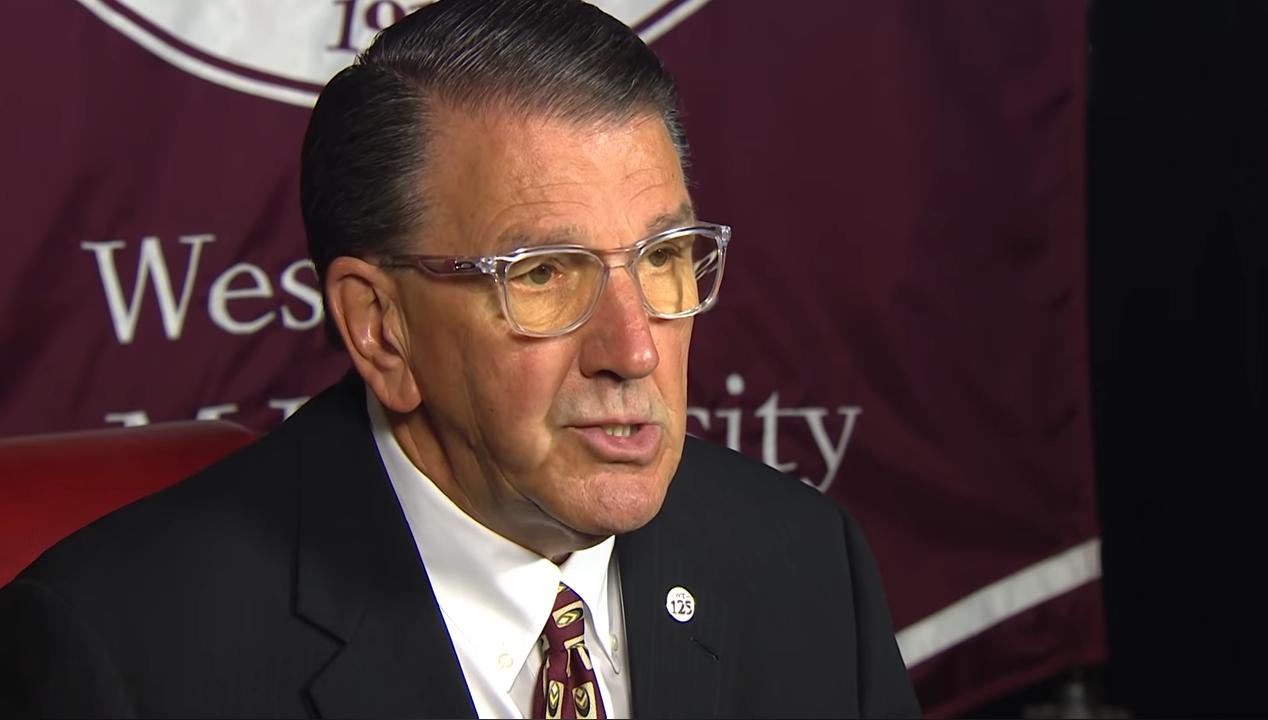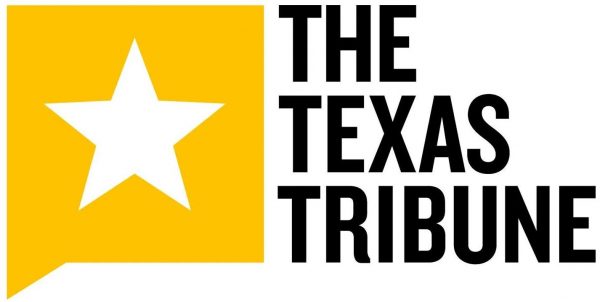 By Kate McGee | CANYON, Tx. – West Texas A&M University President Walter Wendler is drawing ire for canceling a student drag show, arguing that such performances degrade women and are "derisive, divisive and demoralizing misogyny."
Students and First Amendment lawyers reject those assertions, calling his comments a mischaracterization of the art form. They also argue that the cancellation violates student's constitutional rights and a state law that broadly protects free speech on college campuses, potentially setting the university up for a lawsuit.
"Not only is this a gross and abhorrent comparison of two completely different topics, but it is also an extremely distorted and incorrect definition of drag as a culture and form of performance art," students wrote in an online petition condemning Wendler's letter and urging him to reinstate the show.
Students plan to protest every day this week on the campus in the small West Texas city of Canyon, according to a social media post by the Open and Affirming Congregations of the Texas Panhandle.
"Drag is not dangerous or discriminatory, it is a celebration and expression of individuals," student Signe Elder said in a statement. "Amidst the current climate of growing anti-trans and anti-drag rhetoric, we believe that it is important now more than ever to stand together and be heard."
Elder is part of a group of students who have organized under the name Buffs for Drag to protest Wendler's actions.
Drag shows frequently feature men dressing as women in exaggerated styles and have been a mainstay in the LGBTQ community for decades. Drag performers say their work is an expression of queer joy — and a form of constitutionally protected speech about societal gender norms.
But Wendler said drag shows "stereotype women in cartoon-like extremes for the amusement of others and discriminate against womanhood" in a Monday letter that was first obtained by Amarillo news site MyHighPlains.com. Wendler said the drag show was organized to raise money for The Trevor Project, a nonprofit that works to reduce suicides in the LGBTQ community. Wendler noted that it is a "noble cause" but argued the shows would be considered an act of workplace prejudice because they make fun of women.
"Forward-thinking women and men have worked together for nearly two centuries to eliminate sexism," Wendler wrote. "Women have fought valiantly, seeking equality in the voting booth, marketplace and court of public opinion. No one should claim a right to contribute to women's suffering via a slapstick sideshow that erodes the worth of women."
His comments and decision to cancel the campus drag show come amid surging uproar over the lively entertainment as far-right extremist groups have recruited conservatives to protest the events, claiming that drag performances are sexualizing kids.
Republican Texas lawmakers have also homed in on the performances with a handful of bills that would regulate or restrict drag shows, including some legislation that would classify any venue that hosts a drag show as a sexually oriented business, regardless of the show's content. On Thursday, a Senate committee will debate a scaled-back bill that would impose a $10,000 fine on business owners who host drag shows in front of children — if those performances are sexually oriented. The bill defines a sexually oriented performance as one in which someone is naked or in drag and "appeals to the prurient interest in sex."
Rachel Hill, government affairs director for LGBTQ advocacy group Equality Texas, said drag doesn't mock women. Instead, she said, it's an art form that allows performers to explore their gender expression and take back power from what she said can be stifling gender norms.
"Drag has always been a way for people who don't easily fit into the gender binary to embrace different facets of themselves," Hill said in a statement to The Texas Tribune. "Womanhood comes in all shapes and sizes and is what we make of it. That's what makes drag so powerful."
West Texas A&M student groups were organizing the drag show, called "A Fool's Drag Race," for months. The LGBTQ student group Spectrum advertised the show on its Instagram page, encouraging people to sign up to perform.
Wendler argued in his letter that the West Texas A&M drag show goes against the U.S Equal Employment Opportunity Commission's purpose, saying it's inappropriate even if drag shows are not illegal.
A lawyer for the national campus free speech group Foundation for Individual Rights and Expression rejected that argument as "nonsense."
"The only prejudice in play here is his," said lawyer Alex Morey, arguing that Wendler has violated state and federal law by canceling the show.
In a statement to The Texas Tribune, Morey said that performances on campus such as drag shows are protected by the First Amendment.
"By unilaterally canceling the event because he personally disapproves of the views it might express, WTAMU's president appears to have violated both his constitutional obligations and state law," Morey said. "It's really surprising how open he is about knowingly violating the law, especially because government officials who violate clearly established First Amendment law will not retain qualified immunity and can be held personally liable for monetary damages."
The students who started the petition also accused Wendler of violating university policy, which states the school can't deny student groups any benefits "on the basis of a political, religious, philosophical, ideological, or academic viewpoint expressed by the organization or any expressive activities of the organization."
In 2019, Texas lawmakers passed a law that required universities to allow any person to engage in free-speech activities on campuses. The law passed with broad bipartisan support.
A West Texas A&M spokesperson said Tuesday morning that Wendler did not have any further comments. The Texas A&M University System, which oversees West Texas A&M, also declined to comment.
Last year, Texas A&M University in College Station drew criticism from students when the office of student affairs announced it would no longer sponsor Draggieland, the annual drag show competition that started in 2020. Students held the performance last year after raising money through private donations. This year's event is scheduled for April 6.
Alex Nguyen contributed to this story.
Disclosure: Equality Texas, Texas A&M University, Texas A&M University System and West Texas A&M University have been financial supporters of The Texas Tribune, a nonprofit, nonpartisan news organization that is funded in part by donations from members, foundations and corporate sponsors. Financial supporters play no role in the Tribune's journalism. Find a complete list of them here.
**************************************************************************************
Kate McGee covers higher education for The Texas Tribune. She joined the Tribune in October 2020 after nearly a decade as a reporter at public radio stations across the country, including in Chicago; Washington, D.C.; Austin; Reno, Nevada; and New York. Kate was born in New York City and raised primarily in New Jersey. She earned her bachelor's degree from Fordham University. Her work has appeared on NPR's "Morning Edition," "All Things Considered," "Here and Now," and "The Takeaway."
The preceding article was previously published by The Texas Tribune and is republished by permission.
**********************
The Texas Tribune is a nonprofit, nonpartisan media organization that informs Texans — and engages with them — about public policy, politics, government and statewide issues.
Quality journalism doesn't come free
Perhaps it goes without saying — but producing quality journalism isn't cheap. At a time when newsroom resources and revenue across the country are declining, The Texas Tribune remains committed to sustaining our mission: creating a more engaged and informed Texas with every story we cover, every event we convene and every newsletter we send. As a nonprofit newsroom, we rely on members to help keep our stories free and our events open to the public. Do you value our journalism? Show us with your support.