Family code bill to be introduced in Cuban Parliament in July
CENESEX made announcement during May 4 press conference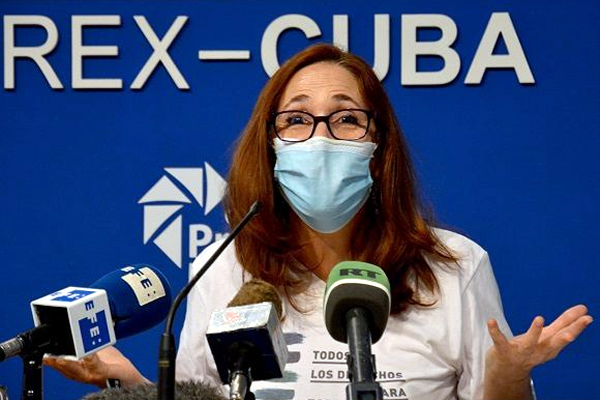 Tremenda Nota is the Los Angeles Blade's media partner in Cuba. A Spanish version of this story was published on May 6.
HAVANA — The National Center for Sexual Education on May 4 during a press conference in which it unveiled the program for the 14th annual International Day Against Homophobia, Transphobia and Biphobia events in Cuba announced a bill to amend the family code will be introduced in Parliament in July.
CENESEX Director Mariela Castro Espín said during a meeting with official and foreign media outlets at the International Press Center that this year's events are part of the process of amending the family code.
She added that this legal change will reflect several rights guaranteed in the constitution, which is why it is necessary to sensitize and educate the Cuban population to avoid prejudice and discrimination.
"I was able to appreciate that the majority of the population … is in favor of recognizing the rights of LGBTI+ people and especially the rights in the family sphere that include the possibility, the option, of marriage," said Mariela Castro during the press conference.
The official referred to the results of the National Survey on Gender Equality in Cuba, conducted in 2016 and published in 2019. According to this official study, 77 percent of the Cuban population between 15 and 74-years-old said that gays, lesbians, bisexuals and transgender people should have the same rights as any other citizen.
CENESEX's director, however, did not use this information in the 2018 parliamentary debates sparked by Article 68 of the bill to amend the constitution. The idea that it was not the appropriate time to implement same-gender marriage in Cuba eventually won out.
Mariela Castro told Tremenda Nota a few days before the referendum in which Cuban voters approved the current constitution that she was aware of the survey, but she did not explain why she did not use the data it revealed as an argument (in favor of marriage equality.)
"It was a wasted tool that now we can only use in the next referendum," then-MP Luis Ángel Adán Roble told Tremenda Nota during a February 2019 interview, as did Mariela Castro.
The moment that Adán Roble mentioned has arrived.
It became known during the May 4 press conference that the family code will be introduced in the scheduled parliamentary session in July. The Council of State on March 22 appointed a commission that will be in charge of preparing the bill, but the list of its members was not made public until April 30. None of them are openly LGBTI+.
Activists over the last few weeks have demanded that Parliament reveal the identities of those who make up the commission and the deadline they have to prevent the Family Code. The May 4 press conference resolved the last outstanding point.
The Cuban IDAHOBiT program
Mariela Castro and CENESEX Deputy Director Manuel Vázquez Seijido explained that numerous activities with the goal of making visible and fighting against all types of discrimination based on sexual orientation and gender identity will virtually take place from May 4 through May 30.
The IDAHOBiT events in Cuba have a program that includes academic dialogue, social activism and artistic presentations from virtual spaces.
Forum debates are among the activities. The Juventud Rebelde newspaper will host the first one with the theme "Deconstructing myths around same-sex families and partners" and Cubadebate will hold the second called "Constitution and Sexual Rights in Cuba: Progress and Main challenges."
They also announced at the press conference the books "Paquito el de Cuba: A Decade of Online Activism" and "Non-Heteronormative Sexualities and Gender Identities. Tensions and Challenges for Human Rights" will be presented.
There will be virtual panels titled "Diverse Families: Histories of Non-Hegemonic Lives," "National Program for the Advancement of Women: Opportunities to Confront Homophobia and Transphobia," "Keys for Inclusive Communication" and "Sexual Rights and Religious Fundamentalisms."
Castro Espín explained that CENESEX will use its social media accounts to promote the program, contribute to the sexual education of Cubans and the recognition of rights for all people, regardless of gender or sexual orientation.
A show against homophobia and transphobia that will officially end the events will be broadcast on social media and on television.
One Polish 'LGBTQ Free Zone' reverses status after EU threatens funding
Poland has seen a resurgence in the past three years of rightwing religious ultra-conservative groups in this heavily Catholic country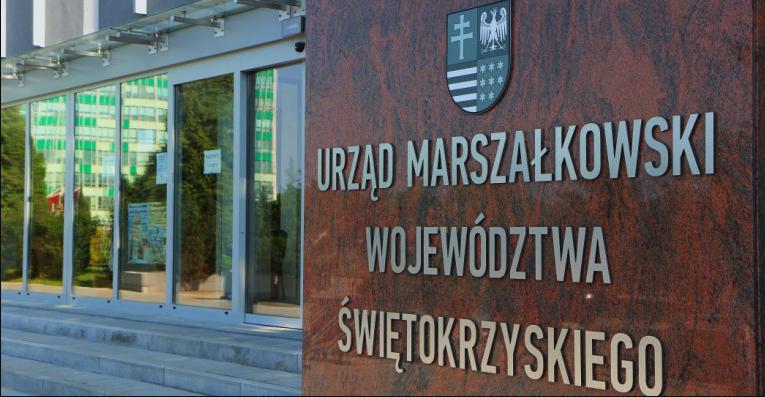 KIELCE, Świętokrzyskie Voivodeship, Poland – In a reversal of policy the Sejmik Województwa Świętokrzyskiego, a unicameral regional legislature in Southern Poland voted in a special emergency session Wednesday to revoke an LGBTQ resolution that it had passed in 2019 under threat of losing European Union funding.
The executive branch of the European Union, the European Commission, sent letters out in late August to the governors of five of Poland's voivodeships, (provinces) warning that pandemic relief funds totaling over 126 million euros ($150 million) will be withheld over anti-LGBTQ measures passed in their jurisdictions.
The EU Commission, which is chiefly responsible for for proposing legislation, enforcing EU laws and directing EU administrative operations, notified the governors and the government of Polish President Andrzej Duda and Prime Minister Mateusz Morawiecki that the coronavirus response investment initiative (CRII) funds from the Recovery assistance for cohesion and the territories of Europe (REACT-EU), would be rescinded over the so-called 'LGBTQ Free Zones' established in the five provinces.
Poland has seen a resurgence in the past three years of rightwing religious ultra-conservative groups backed by nationalistic extremists in this heavily Catholic country of 38 million, which have led to passage of measures to restrict pride parades and other LGBTQ+-friendly events from taking place.
In the resolution passed in 2019 by the regional assembly of Sejmik Województwa Świętokrzyskiego, part of the language included "opposition to the attempts to introduce LGBT ideology to local government communities and the promotion of this ideology in public life."
The resolution also noted; "deep disapproval and strong opposition to the attempts by liberal political and social circles to promote an ideology based on LGBT affirmation, which are in clear contradiction to the cultural heritage and centuries-old Christian traditions not only of the Swietokrzyski region but also of Poland and Europe."
The Associated Press reported that Swietokrzyskie is the first area of Poland to rescind such a measure after becoming colloquially known as an "LGBT-free zone." Its move came after the country's government asked authorities in several regions to revoke their largely symbolic anti-LGBT resolutions.
Although several Polish courts have weighed in ruling the measures unconstitutional, little actions have been taken to mitigate them.
In July of 2020, the anti-LGBTQ president of Poland, Andrzej Duda, won re-election. Activists have sharply criticized Duda — head of Poland's conservative Law and Justice party — over his anti-LGBTQ rhetoric.
Duda in June of last year said LGBTQ "ideology" is more harmful than communism.
Justyna Nakielska of Kampania Przeciw Homofobii, a Polish LGBTQ advocacy group, told the Blade's International Editor Michael Lavers that Duda has publicly described LGBTQ Poles as "a threat to the family" and said they "want to sexualize children."
Immigration Equality condemns expulsion of Haitian migrants, asylum seekers
Prominent activist found dead in Port-au-Prince home in 2019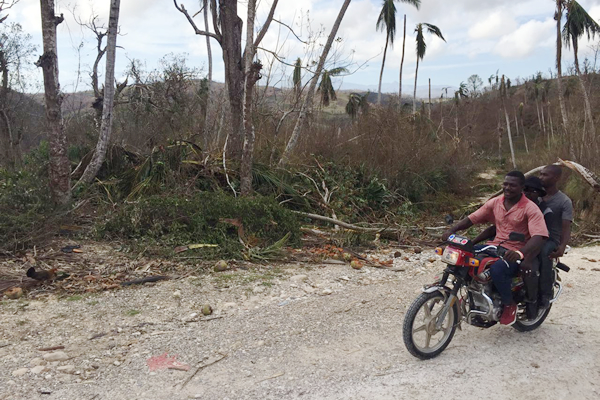 NEW YORK — Immigration Equality on Wednesday sharply criticized the Biden administration over the deportation of Haitian migrants and asylum seekers from the U.S.
"Over 10,000 Haitian migrants and asylum seekers are waiting at America's doorstep, but the Biden administration won't uphold their basic right to ask for protection," said Immigration Equality Legal Director Bridget Crawford in a press release. "This is blatantly illegal and morally reprehensible. Many of these people are asylum seekers who face grave danger if returned to Haiti. They have traveled thousands of miles to escape a country torn apart by devastating earthquakes and political turmoil."
The White House in recent days has been struggling to respond to the influx of Haitian migrants and asylum seekers in Del Rio, Texas, which is across the Rio Grande from Ciudad Acuña, Mexico. Pictures of U.S. Border Patrol agents on horseback chasing and whipping Haitians have sparked widespread outrage.
Title 42, a Centers for Disease Control and Prevention rule that closed the Southern border to most migrants and asylum seekers because of the pandemic, remains in place. The U.S. Department of Homeland Security has begun to deport Haitian migrants and asylum seekers from Texas.
Immigration Equality in its press release notes Charlot Jeudy, a member of Kouraj, a Haitian LGBTQ rights group, was found dead inside his home in Port-au-Prince, the country's capital, in 2019.
Violence and discrimination based on sexual orientation and gender identity remain commonplace in Haiti.
President Jovenel Moïse's assassination on July 7 and an 7.2 magnitude earthquake on Aug. 14 that left scores of people dead and displaced hundreds of thousands of others have caused additional turmoil in Haiti, which is the Western Hemisphere' poorest country.
A 7.0 magnitude earthquake that devastated Port-au-Prince and surrounding areas in 2010 killed an estimated 200,000 people.
Fondation SEROvie, a Haitian HIV/AIDS service organization, contributed to relief efforts after Hurricane Matthew caused widespread damage on the country's Tiburon Peninsula in 2016. Last month's earthquake struck in the same area.
"For LGBTQ people in particular, expulsion means returning to a society that rejects them. They are frequent targets of violence and sexual assault, including by the police," said Crawford. "The country is fundamentally unsafe for the queer and transgender community."
"Instead of welcoming Haitian asylum seekers as the U.S. should, the Biden administration is sending them back to life-threatening conditions," added Crawford. "We call on the administration to halt the deportation flights immediately and end Title 42 in its entirety. The disturbing images of border agents on horseback chasing down terrified Haitian migrants go against the administration's professed ideals. Shame on the Biden administration for embracing this xenophobic and illegal Trump-era policy and mistreating vulnerable migrants."
Biden notes LGBTQ rights in UN General Assembly speech
President noted crackdowns in Chechnya, Cameroon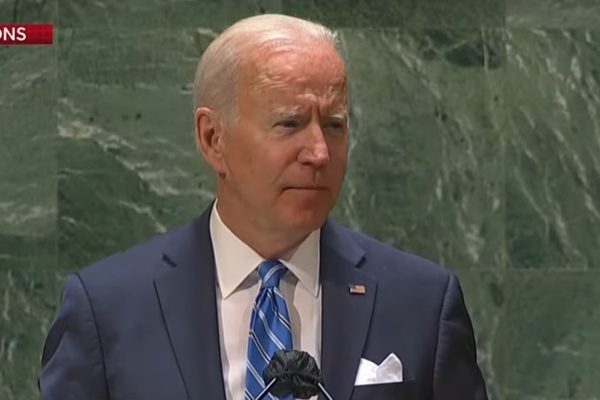 UNITED NATIONS — President Biden on Tuesday in his speech to the U.N. General Assembly spoke in support of LGBTQ rights around the world.
"We all must defend the rights of LGBTQI individuals so they can live and love openly without fear," he said.
Biden in his speech specifically cited anti-LGBTQ crackdowns in Chechnya and Cameroon. He spoke after Brazilian President Jair Bolsonaro, who is a vocal opponent of LGBTQ rights, addressed the General Assembly.
"As we pursue diplomacy across the board, the United States will champion the democratic values that go to the very heart of who we are as a nation and a people: freedom, equality, opportunity and a belief in the universal rights of all people," said Biden.
The White House earlier this year released a memorandum that committed the U.S. to promoting LGBTQ rights abroad.
The decriminalization of consensual same-sex sexual relations and protecting LGBTQ migrants and asylum seekers are two of the administration's five priorities in its efforts to promote LGBTQ rights abroad. Secretary of State Antony Blinken last week expressed concern over the fate of LGBTQ Afghans who remain in their country after the Taliban regained control of it, but it remains unclear how many of them the U.S. has been able to evacuate.