Jenner stakes out immigration policy position at odds with most Republicans
Jenner would favor granting a path to citizenship to the 1.75 million undocumented immigrants in California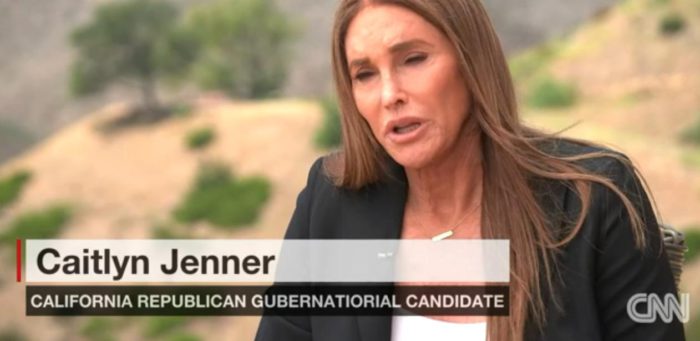 MALIBU – In an interview set to air Monday, Caitlyn Jenner tells CNN's Dana Bash that she would favor granting a path to citizenship to the 1.75 million undocumented immigrants in California.
Jenner, 71, a Republican gubernatorial candidate to replace incumbent Democratic Governor Gavin Newsom in a likely recall election later this Fall, is staking out a position that is considerably more liberal than a overwhelming majority of her party including former President Trump.
"I am for legal immigration, okay. What's been happening on the border was honestly one of the reasons I decided to run for governor," Jenner said in the interview. "I was watching people dying come across the river, kids in cages — whatever you want to call them."
"They should have a chance at citizenship?" Bash asked.
"Absolutely, yeah. They should. I mean, there's a lot of people, but personally I have met some of the most wonderful people who are immigrants, who have come to this country and they are just model citizens. They are just great people and I would fight for them to be US citizens," Jenner replied.
When asked about deportations, Jenner told Bash that "the bad ones have to leave," defining that group as those with criminal records or those who are affiliated with the street gang MS-13, adding "the list goes on."
"It's a lot of bad people that are trying to cross our border illegally. I don't want those people in our country," she added.
Jenner's candidacy has caused a stir in the political spectrum of the Golden State as she publicly made statements, first to a reporter from tabloid media outlet TMZ that Trans girls' should not be allowed to play in sports followed by an interview last week with Fox News host Sean Hannity in which she not only repeated her position but then she appeared to denigrate homeless people.
Her statements on the homeless issues in California to Hannity were sharply rebuked by advocates and politicos who labeled her as ignorant, and a rich entitled Republican without consideration for the less fortunate.
The full interview with Bash that will air on "Anderson Cooper 360" at 8 p.m. ET Monday night.
LGBTQ+ Asian American candidate in Texas attacked with racist ad
"At a time when the AAPI community is the target of an unprecedented surge in attacks, it is not only hateful, but dangerous"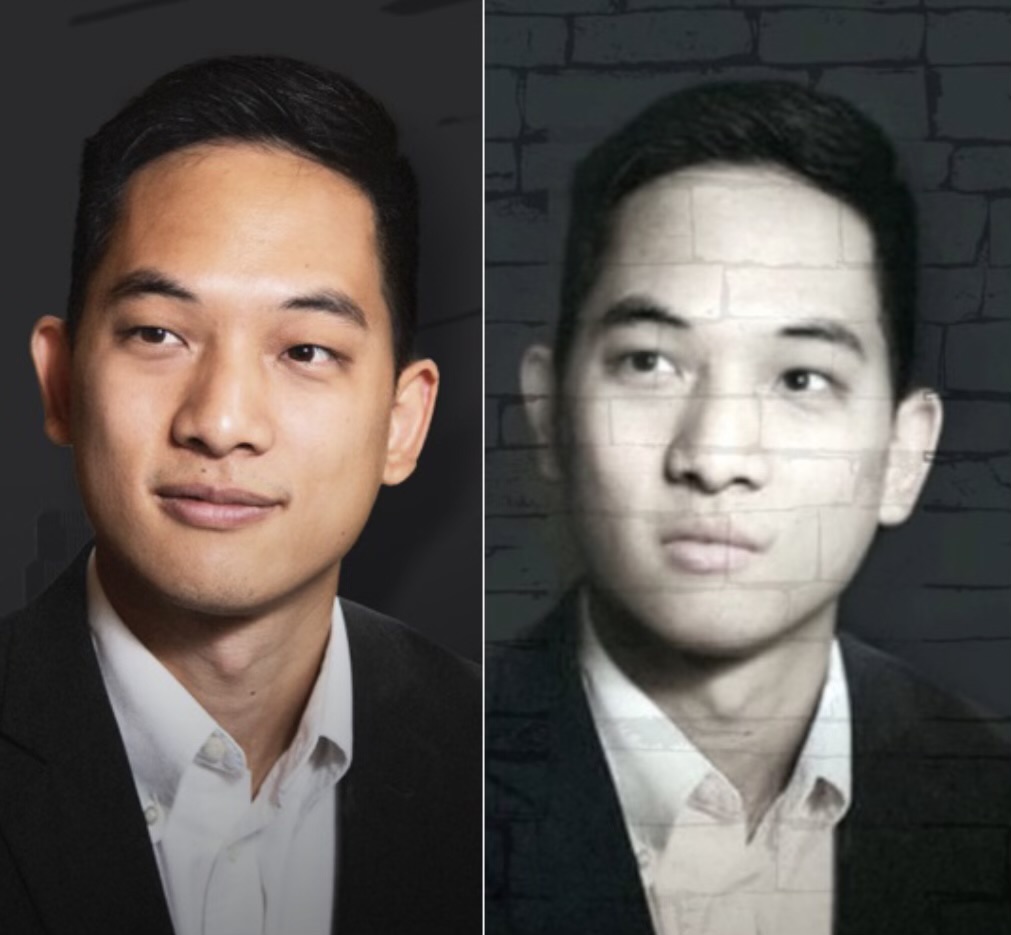 HOUSTON – An Out Asian American LGBTQ+ candidate the seat of Harris County Commissioner representing Precinct 4 in the Northeastern neighborhoods of Houston was the target of a series of negative ads on Facebook and Instagram earlier this week.
Democratic candidate Ben Chou, who hopes to be elected in the precinct that is home to the largest Asian American population in Harris County, accounting for 13% of the district's population, was angered over the blatant racial stereotyping in the ads released on social media by his run-off opponent Lesley Briones.
The negative ads on Facebook and Instagram, doctored Ben Chou's eyes, nose, and lips, and white-washed his skin. In a phone call with the Blade Thursday, Chou noted that such depictions of Asian-Americans and Asians follows a long history of doctoring images of people of color to make them look angry or menacing, reinforcing negative stereotypes that have been peddled about Asian Americans in the United States for more than a century.
"I am saddened to see my opponent stoop to leveraging racist stereotypes that have been used to attack Asian Americans for more than 150 years. With anti-Asian hate rising, Briones should know better than to redraw my eyes and face to suit her campaign," Chou told the Blade.
"During Asian Pacific American Heritage Month, Houstonians of all backgrounds should be celebrating diversity instead of changing our features to fit someone else's narrative. The Briones Campaign owes an apology to not just the Asian community but to all Harris County voters for her vicious, hateful propaganda. I will be spending the last 6 days of this runoff election focused on the issues that matter in this race: protecting our voting rights and improving ethics in government," he added.
His opponent who identifies as a native Texan, proud Latina, and a Democrat fired back on Twitter Thursday accusing Chou of lying. "Shame on Ben Chou. Rather than answering for his false attacks and defamatory lies, he is spreading even more lies," Briones wrote in a tweet attaching a press release from her campaign: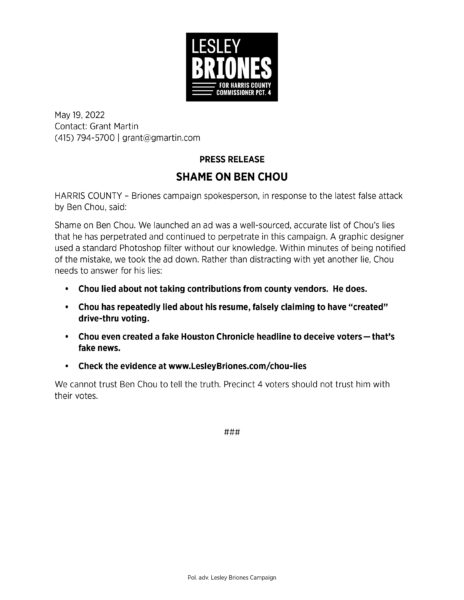 "This racist attack against Ben – who would be the first out LGBTQ Asian American elected to Harris County government – is disgusting and morally reprehensible. At a time when the Asian American and Pacific Islander community is the target of an unprecedented surge in attacks, it is not only hateful, but dangerous. Anyone who peddles in racism and bigotry is clearly unfit for office," Albert Fujii, LGBTQ Victory Fund spokesperson, told the Blade in an email.
According to the Victory Fund there are only 32 LGBTQ elected Asian American, Pacific Islander (AAPI) officials in the United States currently.
NPR poll: Supreme Court leak firing up Democratic voters
Two-thirds of Democrats say the contents of the Supreme Court leak make them more likely to vote in November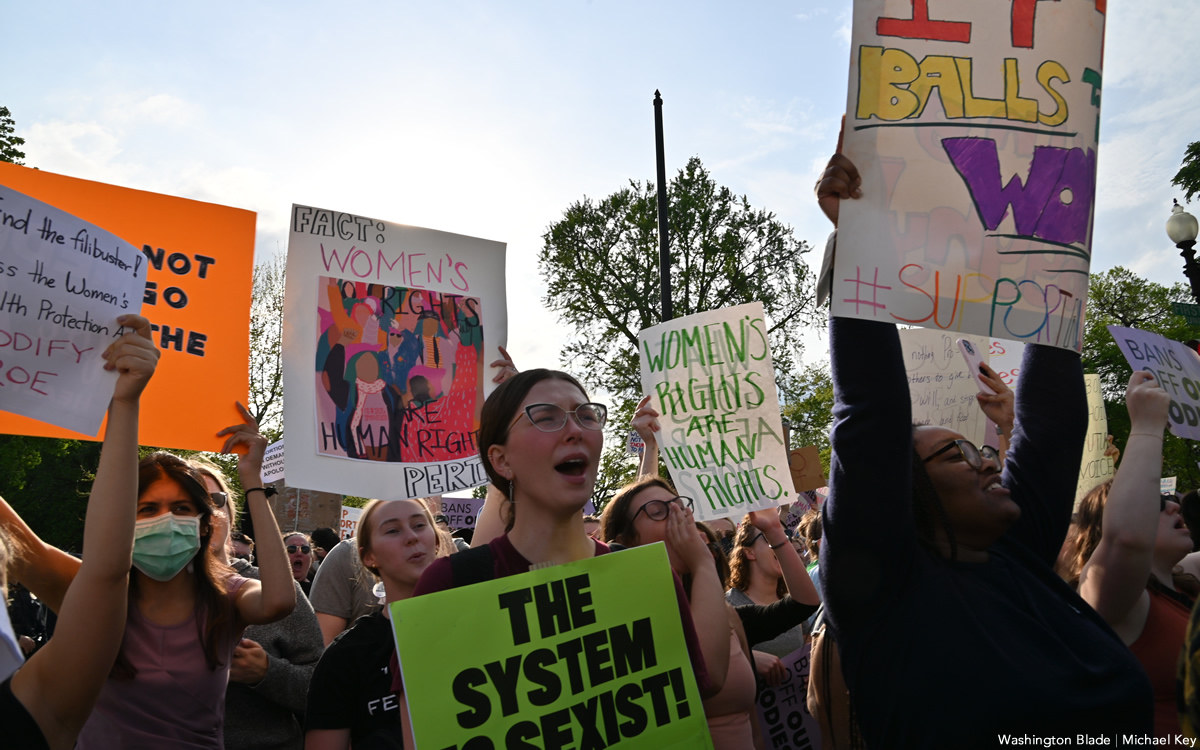 WASHINGTON – The latest NPR/PBS NewsHour/Marist poll released Thursday showed that two-thirds of voters do not support overturning Roe v. Wade. However, the poll also revealed that in this mid-term election year cycle, the leak of the draft U.S. Supreme Court opinion that indicated the court's willingness to overturn the landmark ruling on abortion rights has fired up Democrats.

NPR reported that the poll shows that two-thirds of Democrats say the contents of the leak make them more likely to vote in November, as compared to just 40% of Republicans who said so.
"It definitely has them [Democrats] focused as no other issue in the recent months has," said Lee Miringoff, director of the Marist Institute for Public Opinion, which conducted the poll. "And to have a gap of that magnitude over the Republicans is something that, at this point, should not go unnoticed."
The survey of 1,304 adults, including 1,213 registered voters, has a margin of error of +/- 3.9 percentage points when adults are referenced and +/- 4.1 percentage points when referring to voters. That means results could be about 4 points higher or lower. The poll was conducted from May 9 to 13 by live interview callers, who reached respondents via cell phone and landline in English and in Spanish.
History making primary win- Out Lesbian could be Oregon's next governor
"This will be a three-way race for the highest office in our state, and this will be an election unlike anything any of us have ever seen"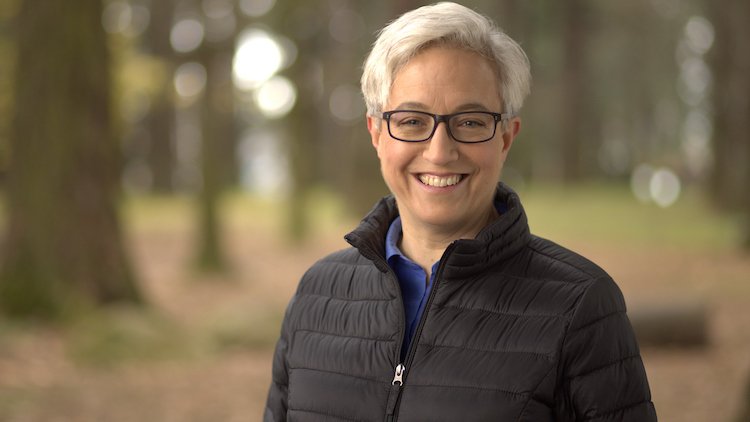 PORTLAND – The Democratic gubernatorial primary Tuesday win by Oregon Speaker of the House Tina Kotek, who had announced her run for the governor's seat to replace incumbent Democratic Governor Kate Brown who is term limited last September 1st, 2021, positions her to become the first Out Lesbian governor in the nation should she win the general election in November.
Kotek's win comes during an uptick in the elections nationwide as more candidates running for office identify as LGBTQ. More than 600 LGBTQ candidates are on ballots this year, according to the LGBTQ Victory Fund.
According to the Victory Fund, at least 101 people ran or are running for the U.S. Senate or U.S. House – with 96 still actively running as of February 21, 2022. That marks a 16.1 percent increase in LGBTQ Congressional candidates compared to the 2020 election cycle, when 87 people ran.
Speaking to her supporters after it became clear she had won over Oregon Treasurer Tobias Read, who was polling second among Oregonian progressives, "This will be a three-way race for the highest office in our state, and this will be an election unlike anything any of us have ever seen," Kotek said.
Republican state legislator Christine Drazan along with an independent candidate, Betsy Johnson are slated to be on the November ballot.
Last Fall when she announced her candidacy, she said, "I am running for Governor because I know that, together, we can reckon with the legacies of injustice and inequality to build a great future for Oregon." She also noted, "Oregonians are living through a devastating pandemic, the intensifying impacts of climate change, and the economic disruptions that leave too many behind. We must get past the politics of division and focus on making real, meaningful progress for families across our state."
"A victory for Tina would shatter a lavender ceiling and be a milestone moment in LGBTQ political history, yet she is running not to make history, but because there are few people as prepared and qualified to serve as Oregon's governor," said Mayor Annise Parker, President & CEO of LGBTQ Victory Fund. "Under Tina's leadership, Oregon has led in passing legislation to improve roads and education, raise the minimum wage and ensure all residents are treated fairly and equally. As governor, Tina will make Oregon a role model for the nation."