US to recognize citizenship of married couples' children born abroad
Same-sex couples sued State Department to change policy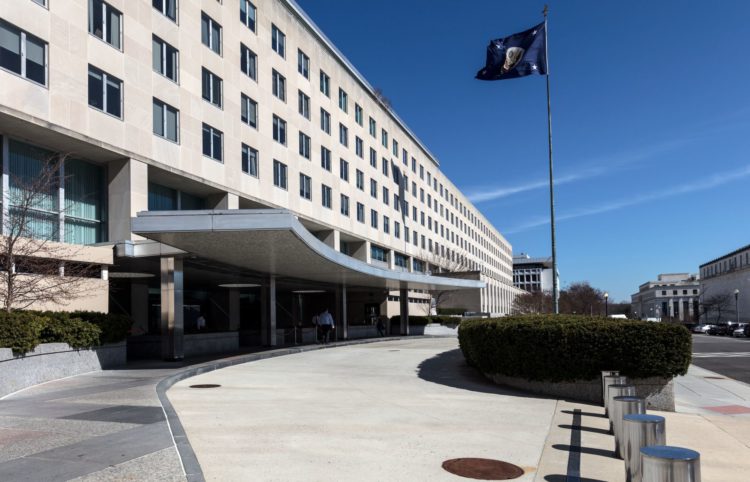 WASHINGTON – The State Department on Tuesday announced it will recognize the U.S. citizenship of a married couple's child who is born outside the country if one of their parents is an American citizen.
"Children born abroad to parents, at least one of whom is a U.S. citizen and who are married to each other at the time of the birth, will be U.S. citizens from birth if they have a genetic or gestational tie to at least one of their parents and meet the INA (Immigration and Nationality Act)'s other requirements," said State Department spokesperson Ned Price in a statement. "Previously, the department's interpretation and application of the INA required that children born abroad have a genetic or gestational relationship to a U.S. citizen parent."
"This updated interpretation and application of the INA takes into account the realities of modern families and advances in ART (assisted reproductive technology) from when the Act was enacted in 1952," added Price.
"This change will allow increased numbers of married couples to transmit U.S. citizenship to their children born overseas, while continuing to follow the citizenship transmission requirements established in the INA," he said. "Requirements for children born to unmarried parents remain unchanged."
Derek Mize and Jonathan Gregg, a gay couple from Atlanta, sued the State Department after it refused to recognize the U.S. citizenship of their daughter, Simone Mize-Gregg, who was born in England via surrogate. The couple in a statement that Lambda Legal, who represented them in their case, sent to the Los Angeles Blade on Tuesday said they are "extremely pleased to see the State Department take this long-overdue step."
"We are so happy that children like our daughter will no longer be denied recognition of their U.S. citizenship at birth because their parents are of the same-sex or they were born through surrogacy," said Mize and Gregg. "No family should have to go through the anguish, stress, and indignity we went through. It was deeply traumatizing to have our own government refuse to recognize our child as a U.S. citizen because we are a gay couple."
Immigration Equality represents Allison Blixt and Stefania Zaccari, a lesbian couple who sued the State Department after it denied U.S. citizenship to their son.
Blixt, a U.S. citizen, and Zaccari, who was born in Italy, were living in London in 2015 when their son, Lucas Zaccari-Blixt, was born. The two women's civil partnership became a marriage under British law in 2015.
"We are relieved and thankful that our fight for our family to be recognized by the government has finally ended," said Blixt in an Immigration Equality press release. "We knew we would succeed eventually, as trailblazers before us fought and won marriage equality."
"Our marriage is finally recognized and treated equally," she added. "Lucas, who made me a mother, is will finally be treated as my son and recognized as American, as his brother always has been."
Immigration Equality Executive Director Aaron Morris in his organization's press release described the announcement as "a remarkable moment for all the LGBTQ families who fought the U.S. State Department's unconstitutional policy." Lambda Legal Senior Counsel Omar Gonzalez-Pagan agreed.
"Lambda Legal applauds the State Department's decision in response to change its policy and start recognizing the U.S. citizenship of children of married same-sex couples born abroad," said Gonzalez-Pagan in a press release. "The prior policy was unlawful and discriminatory, as recognized by courts in multiple cases, including two cases we won just last year."
"We are pleased to see this resolution, as this welcome change respects the marriages and families of same-sex couples as is required by our laws and constitution," added Gonzalez-Pagan.
Ohio hospitals testify against a trans care ban
In a hearing, the presidents of some of the top pediatric hospitals in the United States testified against trans care bans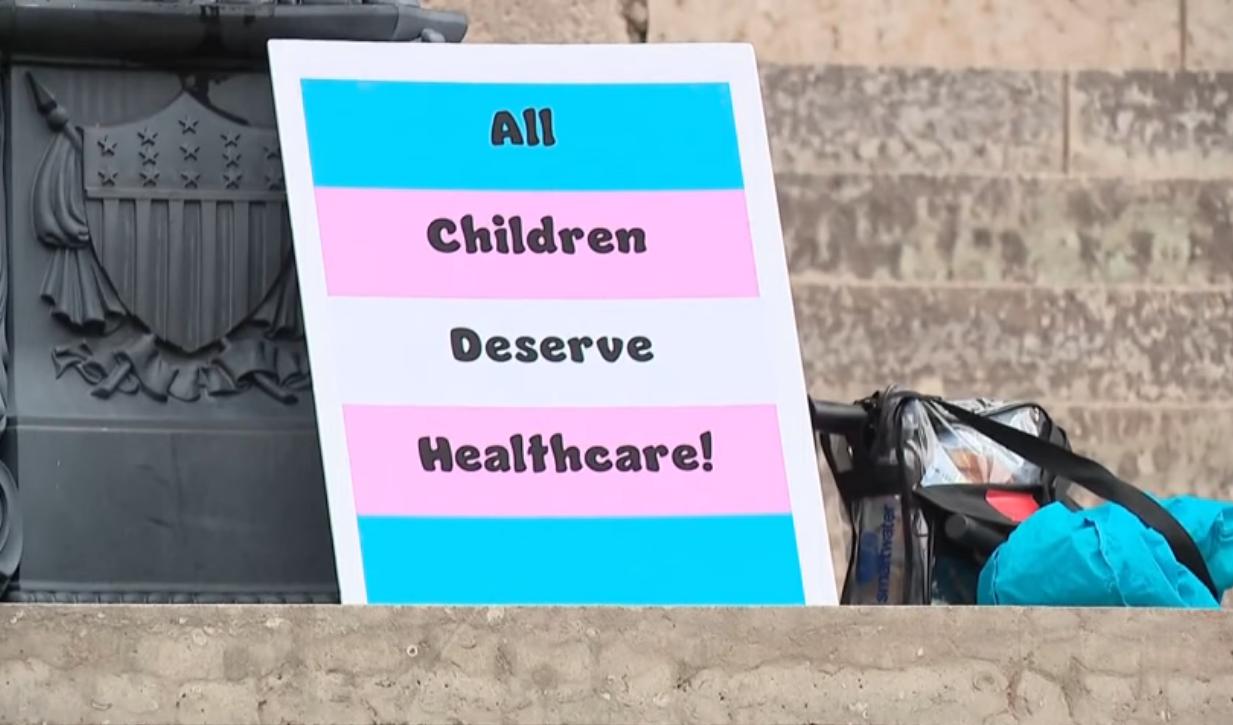 By Erin Reed | COLUMBUS, Ohio – Yesterday, Ohio held a hearing for House Bill 68, a bill that would ban gender-affirming care for trans youth and force those already on care to medically detransition.
The hearing was primarily for opponents of the bill—a prior proponent hearing had already happened a week earlier. Testimony stretched on for nearly eight hours, with those submitting testimony against the bill outnumbering supporters 7:1. Testimony came from a wide variety of professionals and those with lived experience, including transgender kids, their doctors, parents, educators, social workers, and more.
Perhaps the strongest testimony of the afternoon, though, came when presidents and leaders representing some of the top hospitals in the United States stepped forward and unequivocally condemned the bill, stating that it would have drastic negative health consequences for trans youth in their care.
At the beginning of the hearing, three leaders in US medical care testified together: Nick Lashutka, President of the Ohio Children's Hospitals Association serving over 2,600,000 children in the region; Dr. Steve Davis, President of Cincinnati Children's Hospital, the US News #1 ranked children's hospital in the United States; and Dr. Shefali Mahesh, who represented Akron Children's Hospital.
All of them delivered extremely strong testimony, dispelling myths about trans care. They testified that bans on care would harm an already extremely vulnerable population and that gender-affirming care was the best option for the few trans youth who do ultimately get cleared for medical transition.
Perhaps the strongest moment of the night was when Dr. Davis looked at the committee and pleaded, "You trust us on every other condition. Please, trust us on this one."
Watch their incredible testimony here:
When Lashutka spoke, he testified that trans care at Ohio Children's Hospitals is cautious and measured. He stated that in Ohio Children's Hospitals, patients see multidisciplinary teams and often have long waiting periods before they obtain gender-affirming care.
He also noted that the percentage of youth obtaining gender-affirming care in Ohio is only 0.0003%, a tiny fraction not just of youth in Ohio, but also of trans youth in Ohio. He likewise dispelled the idea that teens are getting care without their parents' knowing: "All treatment requires parental consent."
Lashutka, addressing the idea that trans youth are too easily given medical treatments, stated that care is only given to patients meeting rigorous requirements: "Individuals diagnosed with this condition are insistent, consistent, and persistent for a lengthy period of time. The notion that kids declare a feeling and are immediately prescribed at one of our clinics is not true."
Speaking next was Dr. Davis, who testified not just as the president of Cincinnati Children's Hospital, but as a pediatric critical care physician with 35 years of clinical care experience. He stated, when discussing the gender-affirming care ban and its potential profound negative mental health effects on trans youth, "the most harrowing part of my job is informing parents that their child died, especially when their death was from a preventable suicide."
He then stated that the gender-affirming care provided by his hospital is done only after "comprehensive assessments, rigorous mental health evaluations, and screening for comorbidities." He rebuked the idea that hormone therapy in trans youth is done without thorough evaluation, stating that the average time of the evaluation period is "10-12 months."
Lastly, he stated that there is no financial incentive to providing this care and that they do not make money on it – a reasonable claim given that hormone therapy tends to be relatively inexpensive, and that trans youth are not provided surgery in the Ohio Children's Hospital system. He closed, stating, "You trust us on every other condition. Please, trust us on this one."
Dr. Mahesh testified to another aspect of the bill. She stated that increasingly, doctors are having to provide care for patients who have been purchasing hormones off the internet. She indicated that, should a bill like this pass, black and gray market medication might become more common, and that patients would be driven to taking care into their own hands rather than trusting their doctors to administer their care.
Though opposing the bill in its entirety, Lashutka recommended four amendments should the bill pass. First, those already receiving care should be grandfathered in. Second, the "aiding and abetting" clause barring mental health doctors from referrals should be stricken. Third, allowing physicians to provide all information around care, which the bill bars.
Lastly, adding an exception for trans youth who show extreme dysphoria to get care. This last exception was passed in West Virginia's ban on care.
Though hospital administrators have testified in other hearings in the past, this particular panel of healthcare leaders is perhaps one of the strongest seen in any hearing across the United States. The hospitals they represent and the number of patients they serve could give pause even to the most ardent supporters of the bill.
They are also enormously respected voices for all pediatric care in Ohio and even nationwide – many of the legislators in Ohio likely have children who went to these hospitals, and many of the legislators themselves likely did when they were younger. Their presence, along with the massive showing in opposition to the bill, may have made an impact; while some thought the bill would receive a vote immediately after the hearing, those plans appeared to be scrapped.
The hearing adjourned without a vote, and advocates for trans youth care left knowing they had given their all.
****************************************************************************
Erin Reed is a transgender woman (she/her pronouns) and researcher who tracks anti-LGBTQ+ legislation around the world and helps people become better advocates for their queer family, friends, colleagues, and community. Reed also is a social media consultant and public speaker.
Follow her on Twitter (Link)
Website here: https://www.erininthemorning.com/
******************************************************************************************
The preceding article was first published at Erin In The Morning and is republished with permission.