80% of LGBTQ Youth reported the pandemic badly stressed them out
The past year has been really difficult for so many of us, but we also know that LGBTQ youth in particular are facing unique challenges
WEST HOLLYWOOD – In its third annual survey released late last week, The Trevor Project found that well over two-thirds of the 35,000 LGBTQ youth ages 13–24 across the United States interviewed reported that the affects of the coronavirus pandemic has largely negatively impacted their lives.
"The past year has been incredibly difficult for so many LGBTQ young people because of multiple crises, from the COVID-19 pandemic to the hostile political climate and repeated acts of racist and transphobic violence. This data makes clear that LGBTQ youth face unique mental health challenges and continue to experience disparities in access to affirming care, family rejection, and discrimination., " Amit Paley, CEO & Executive Director of The Trevor Project told the Blade in an emailed statement.
"We are proud that this survey sample is our most diverse yet, with 45% being LGBTQ youth of color and 38% being transgender or nonbinary. The data speaks to the wide variety of experiences and identities held by LGBTQ youth across the country, and emphasizes the need for comprehensive, intersectional policy solutions to confront systemic barriers and end suicide," he added.
The Trevor Project also noted that this year's survey reflected a wider sense of diversity, with 45% of LGBTQ youth survey being of color and 38% being transgender or nonbinary. The study highlights that only 1 in 3 LGBTQ+ youths live in an affirming home. It also shows the impact of discrimination on the mental health of LGBTQ+ youths of color.
According to the report, 42% of LGBTQ youth seriously considered attempting suicide in the past year, including more than half of transgender and nonbinary youth. Additionally, 12% of white youth attempted suicide compared to 31% of Native/Indigenous youth, 21% of Black youth, 21% of multiracial youth, 18% of Latinx youth, and 12% of Asian/Pacific Islander youth.
Statistically, LGBTQ+ youth are more at risk for depression and suicide than their heterosexual peers. A contributing factor is the lack of an affirming home space or environment. More than 80% of LGBTQ youth stated that COVID-19 made their living situation more stressful — and only 1 in 3 LGBTQ youth found their home to be LGBTQ-affirming.
"These findings are extremely concerning as they highlight many distinct factors that contribute to LGBTQ youth suicide risk. But we encourage lawmakers, public health officials, and youth-serving organizations to focus on the protective factors illuminated in the data, which point to best practices on how to better support LGBTQ young people," Dr. Amy Green, Vice President of Research at The Trevor Project, the licensed clinical psychologist who oversaw the survey said.
"Once again, we find that LGBTQ-affirming spaces and transgender-inclusive policies and practices are consistently associated with lower rates of attempting suicide. The past year has been really difficult for so many of us, but we also know that LGBTQ youth in particular are facing unique challenges," said Green.
Key Findings include:
94% of LGBTQ youth reported that recent politics negatively impacted their mental health.
70% of LGBTQ youth stated that their mental health was "poor" most of the time or always during COVID-19.
48% of LGBTQ youth reported they wanted counseling from a mental health professional but were unable to receive it in the past year.
30% of LGBTQ youth experienced food insecurity in the past month, including half of all Native/Indigenous LGBTQ youth.
75% of LGBTQ youth reported that they had experienced discrimination based on their sexual orientation or gender identity at least once in their lifetime.
Half of all LGBTQ youth of color reported discrimination based on their race/ethnicity in the past year, including 67% of Black LGBTQ youth and 60% of Asian/Pacific Islander LGBTQ youth.
13% of LGBTQ youth reported being subjected to conversion therapy, with 83% reporting it occurred when they were under age 18.
Transgender and nonbinary youth who reported having pronouns respected by all of the people they lived with attempted suicide at half the rate of those who did not have their pronouns respected by anyone with whom they lived. Trans and nonbinary youth who were able to change their name and/or gender marker on legal documents, such as driver's licenses and birth certificates, reported lower rates of attempting suicide.
LGBTQ youth who had access to spaces that affirmed their sexual orientation and gender identity reported lower rates of attempting suicide. An overwhelming majority of LGBTQ youth said that social media has both positive (96%) and negative (88%)impacts on their mental health and well-being.
"The Trevor Project is the largest suicide prevention organization for LGBTQ youth, but even we do not know how many LGBTQ youth die by suicide each year because that data is simply not collected systematically," Green said and added; "This third annual survey aims to fill the gaps in the limited research we do have on LGBTQ youth mental health and suicide risk as a means to raise public awareness and improve public health interventions."
To read the full report go here: https://www.thetrevorproject.org/survey-2021/?section=Introduction
If you are an LGBTQ young person, please know that you are never alone and The Trevor Project is here to support you 24/7.
Need Help? We are here for you 24/7: 1-866-488-7386 | Text | Chat
Chicago area LGBTQ+ friendly bakery closing after hate campaign
"Closing our doors is the direct result of the horrific attacks, endless harassment, and unrelenting negative misinformation"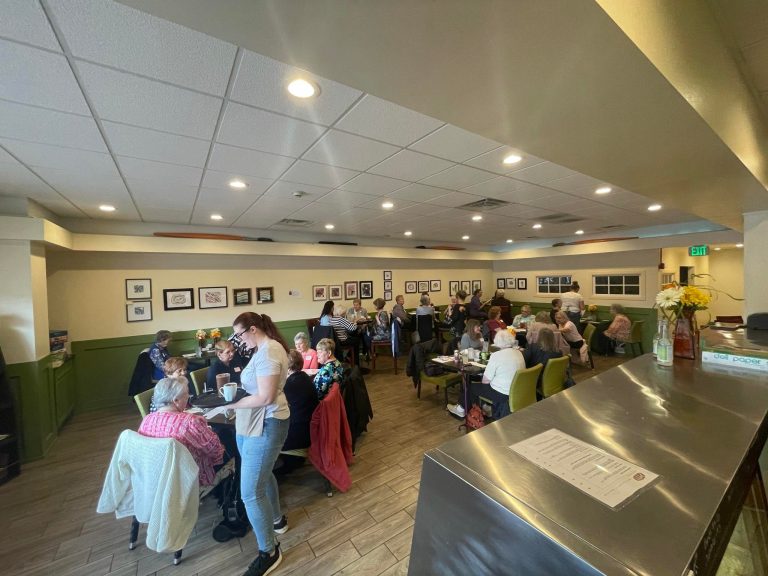 LAKE IN THE HILLS, Il – The owner of UpRising Bakery and Café announced this week on social media that she is permanently closing the doors to her bakery after months of anti-LGBTQ+ stochastic terrorism that had already resulted in a hate crime last July after hosting drag show events and has continued unabated.
Corinna Sac, who opened the bakery in 2021, told media outlets that her shop has drawn criticism from local Proud Boys and other anti-LGBTQ+ groups, has been vandalized and her staff and customers have been harassed.
Sac noted that in recent months after the July incident the online hate-filled harassment and bullying campaign has dramatically increased. In a statement released by her on the shop's social media accounts, Sac wrote: "Closing our doors is the direct result of the horrific attacks, endless harassment, and unrelenting negative misinformation about our establishment in the last eight months. From an award-winning bakery that donates to local organizations and supports diversity and inclusion, we have been rebranded by misinformation as 'gay only' and 'pedophiles.'"
Days after 24-year-old Joseph I. Collins, a local member of the Proud Boys was charged with a hate crime on July 24 for allegedly smashing the establishment's windows and spray-painting hateful messages on the building, the village of Lake in the Hills issued a letter prohibiting UpRising from hosting drag events in the future.
An Illinois police officer told The Los Angeles Blade he suspects conservative officials in Lake in the Hills, frustrated by the controversy over UpRising's drag brunch, decided to enforce an ordinance that had not been enforced in the past. Should they choose to do so selectively, allowing some businesses to host events but not others, he said the scepter of a lawsuit becomes likelier.
Sac noted that the dramatic decrease in sales as a result of the continued harassment which also included protestors and demonstrations at the store as well as the online harassment campaign.
In an interview with local journalist Amie Schaenzer, Sac says that she and her family have been doxxed to include her tax documents posted online and others have slammed her regarding her children, who are 8 and 10 years old, receiving free lunches at school through a state program, which is based on income.
"This has all become increasingly worrisome for us," Sac said. "My kids are not OK with it, they are extremely anxious, they are very scared at home, and it's very stressful for my whole family."
That combined with struggling to keep her business afloat and pay thousand in state taxes led to her announcement this past week to close she told Schaenzer adding that she originally set a March 31 closing date.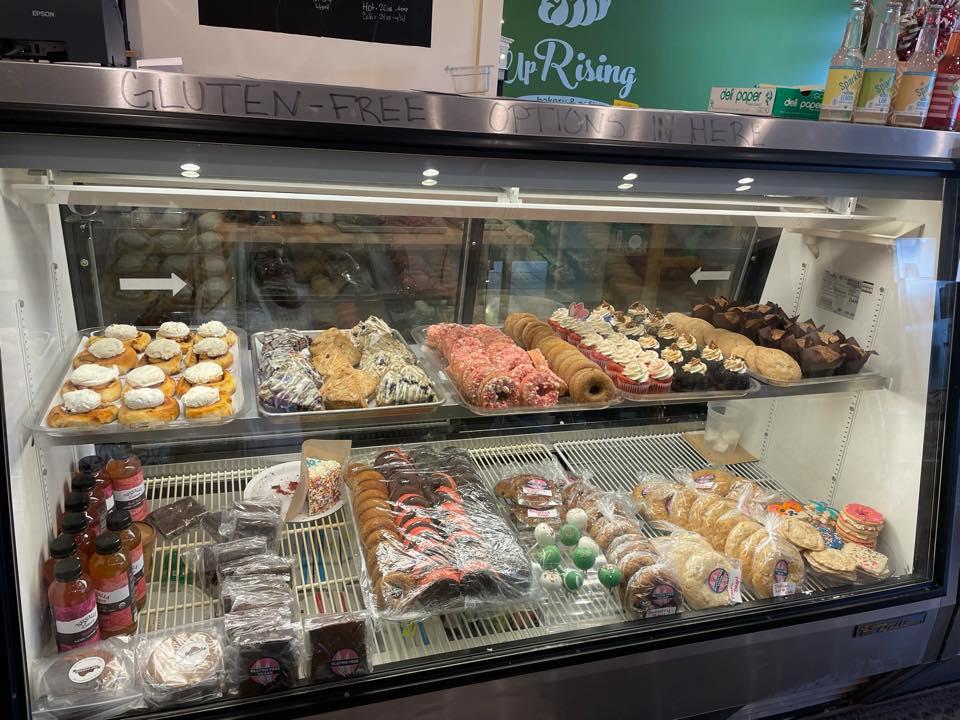 David Goldenberg, an attorney with the Anti-Defamation League, set-up a GoFundMe campaign to help keep the bakery open.
Goldberg wrote: "Sadly, UpRising Bakery is now at risk of closing at the end of March 2023 due to financial challenges brought on after weathering last year's attacks from bigots. People will lose their jobs and those of us who believe in tolerance and love will lose a safe space. We cannot allow the haters to win.
Join me in supporting this incredible small business and team of employees – and ensure the UpRising Bakery stays open for years to come." As of Saturday, March 25, the campaign has raised $43,056.
But Sac told Schaenzer she's unsure if the funds will be enough for her to stay in business.
"We were very resolute in our decision to close," said Sac, adding that she's now in discussions with her team whether to try and stay open. "It means a lot to us that the community did stand up for us and for the fundraiser. Especially considering everything that's been happening here, so, that has been amazing. But we just don't know if we can make it work."
She said she plans to decide in coming days if she will accept the GoFundMe funds in order to keep UpRising Bakery and Café open.
"We don't know what we are going to do, yet we are discussing that as a team over the next two days together, and we will make a collective decision," she said Thursday.