Florida Governor starts Pride Month off signing anti-Trans youth sports ban
DeSantis & lawmakers are legislating on a false, discriminatory premise that puts the safety & well-being of transgender children on the line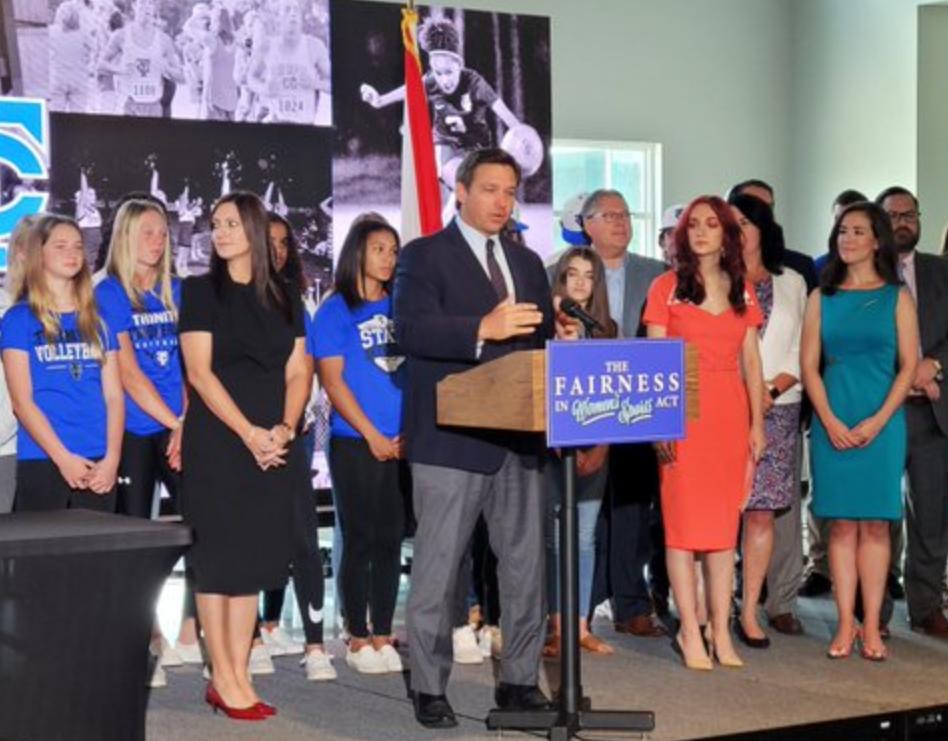 JACKSONVILLE, FL. – Florida's Republican Governor Ron DeSantis signed Senate Bill 1028, a bill that bars Trans youth athletes from participating in sports on the first day of LGBTQ Pride Month 2021 Tuesday June 1. One provision of the law stipulates that a transgender student athlete would have to affirm her biological sex by supplying proof such as a birth certificate.
The bill was an education bill amended to include a previous stand alone bill specifically targeting transgender girls and young women, banning them from playing on female sports teams. DeSantis signed the bill, which includes the so-called Fairness in Women's Sports Act, during a news conference at Trinity Christian Academy in Jacksonville.
The law, scheduled to go into effect on July 1, applies to all public secondary and high schools, public colleges and universities.
"The Governor and Republican leaders in Tallahassee chose to make Florida more dangerous for our community, for no reason but political gain in an election-driven culture war," said Nadine Smith, Equality Florida Executive Director. "Even previously moderate Republicans capitulated to the most extreme wing of their party."
Florida State Representative Carlos G. Smith whose House District encompasses the Eastern portion of Orlando's metro area took to Twitter blasting the Governor's actions. Smith, an openly gay LatinX lawmaker noted, "Appalling. First day of LGBTQ Pride Month and @GovRonDeSantis signs SB 1028 which bans trans kids from school sports. FHSAA has allowed trans kids to participate in FL since 2013 with ZERO problems. This fuels transphobia and puts vulnerable kids at risk for no good reason."
Smith then took aim at the location DeSantis chose for the signing ceremony. "Let's point out some things about Trinity Christian Academy where @GovRonDeSantis signed the trans sports ban. 1) As a private school, they're exempt. 2) Trinity's policy is to expel ANY LGBTQ student from school. 3) They receive millions in taxpayer funded vouchers to do this," Smith tweeted.
"We need to be clear about the message of this hateful bill: Governor DeSantis and GOP leaders in the legislature are not concerned about athletics, they simply don't believe that transgender people exist," said Gina Duncan, Equality Florida Director of Transgender Equality. "That is the kind of erasure that makes life more dangerous for those who are already at the highest risk of violence. Last week, we saw a horrifying story of violence against a transgender girl in her school in Deerfield Beach. It's not an accident that when transphobia is spewed from the highest levels of leadership, trans kids take the brunt of the bigotry. This bill is shameful, violent, and just made the world less safe for our most vulnerable young people."
Other LGBTQ advocates also decried the timing of the bill's signing ABC News reported. Sam Brinton, vice president of advocacy and government affairs for The Trevor Project, an LGBTQ suicide prevention organization, said signing the bill on the first day of LGBTQ Pride Month was "unconscionable."
"This group of young people desperately needs more support, not to be further marginalized and attacked by those in positions of power," Brinton said in a statement.
"Gov. DeSantis and Florida lawmakers are legislating based on a false, discriminatory premise that puts the safety and well-being of transgender children on the line. Transgender kids are kids; transgender girls are girls. Like all children, they deserve the opportunity to play sports with their friends and be a part of a team. Transgender youth must not be deprived of the opportunity to learn important skills of sportsmanship, healthy competition, and teamwork," Human Rights Campaign (HRC) President Alphonso David said in a statement.
"Transgender children should be loved and valued exactly as they are. We should be affirming and uplifting them, not terrorizing them for political gain. Supporters of equality everywhere will always stand by transgender young people. History will judge harshly those who have abandoned some of the most marginalized members of our community for cheap political points and we will hold them accountable in court," he added.
Over 30 states have introduced or passed restrictions on trans youth athletes with Florida now listed as the seventh state — following Arkansas, Alabama, Mississippi, Montana, Tennessee and West Virginia — to enact such legislation. In South Dakota, its Republican Governor Kristi Noem issued similar executive orders.
The similar bills that banned sports and criminalized medical care for trans youth were introduced this year as part of a nationally coordinated attack on the transgender community in advance of the upcoming elections.
Meet new LGBTQ+ liaison for the Democratic National Committee
Sam Alleman joins DNC after work in abortion rights movement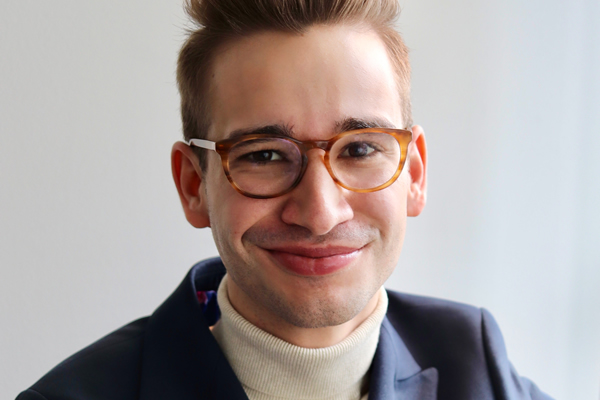 WASHINGTON – The new LGBTQ liaison for the Democratic National Committee comes from a background not in LGBTQ advocacy, but in the abortion rights movement, and sees the two as working "hand in hand" for a common cause.
Sam Alleman, who started Monday as LGBTQ coalitions director for the DNC, said in an interview with the Washington Blade that his previous job as political outreach manager for five years at the Planned Parenthood Action Fund will inform his LGBTQ work going forward.
"The reproductive rights movement goes hand in hand with what we've been fighting for in the LGBTQ equality and equity movement as well," Alleman said. "There is no being LGBTQ without your ability to have bodily autonomy and to make those same choices."
The relationship between the LGBTQ movement and abortion rights may be more pronounced in the coming months: A national battle is taking place over a Texas law banning abortion in the state for any woman pregnant for more than six weeks as the U.S. Supreme Court will consider litigation with the potential to overturn Roe v. Wade. LGBTQ legal advocates, faced with a term at the Supreme Court with no major cases specific to LGBTQ rights, are already turning their focus to the abortion cases.
"I think that the gender equity lens here, as we move toward building out that permanent infrastructure that really brings all of those things together through more of a social justice lens, will be absolutely critical to being successful, particularly speaking to our younger demographics, to making sure trans and queer people feel included in a way that's actually equitable and just," Alleman said.
Alleman identified two key priorities for him in his new role at the DNC — turning out LGBTQ voters for Democratic candidates and building an internal infrastructure for the LGBTQ community — and said his previous work at Planned Parenthood Action Fund working with candidates and coalition groups will help him reach that goal.
"I really plan to use a lot of the lessons that I learned there in building out to making an inclusive campaign, both in programs and in voter contact infrastructure, within the party itself as well," Alleman said.
Alleman, reiterating he was still in the first days of his job, said the process for building out the LGBTQ community infrastructure at the DNC is still in its initial phases. Alleman said his vision would be not only turning out LGBTQ voters, but finding a way that "allows them to plug in as volunteers and leaders within the party to do the voter contact to hold the events on the ground, to work with our state party partners, and making sure that their voices are represented."
Key to building out that infrastructure, Alleman said, would be making sure all voices within the LGBTQ community are heard. Alleman made a special point to say queer and transgender people "who have been our partners for so long and deserve a seat at the table" will be an essential part of the infrastructure.
The voice of LGBTQ people, Alleman said, will be increasingly important in elections as the numbers of voters who identify as LGBTQ increase. Pointing to 2020 exit polls showing 7 percent of the electorate identified as LGBTQ, Alleman said more LGBTQ people than ever turned out in the presidential election and overwhelmingly backed Biden by 61 percent. (Republicans were also able to claim a small victory, having doubled their share of LGBTQ voters from 14 percent to 28 percent who voted for Donald Trump after the previous election.)
"We know that that demographic is only growing," Alleman said. "Within under 18 year olds, approximately 16 percent of folks identify as LGBTQ in this country. So really my priorities are building out an infrastructure here at the DNC, that will turn out LGBTQ voters for Democratic candidates as they become a larger and larger subsection of our voting population."
Alleman joins the Democratic National Committee days before a Virginia gubernatorial election observers see as a national bellwether for upcoming congressional midterm elections. Terry McAuliffe, a Democratic former governor who said in a interview with the Blade his opponent is the "most homophobic, anti-choice" candidate in Virginia history, is running against Glenn Youngkin, who said recently he continues to oppose same-sex marriage but "will support" the law.
Polls show an exceedingly close race in a state President Biden won handily in the presidential election. An Emerson College/Nexstar Media poll found the race is a dead heat and McAuliffe and Youngkin are tied with 48-48 percent each. The election is Tuesday.
Asked what he sees as his role in the closing days of the Virginia election, Alleman reiterated he was still on Day One of his role at the DNC, but believes Democrats are "doing everything possible to turn out different constituency groups for Terry McAuliffe and Democrats, up and down the ballot in Virginia."
"My role as I start to step in here is really working to make sure that our national partner organizations are doing everything possible to turn out that book as we head into GOTV, and be a partner to them as they drive their supporters out to make sure that we're not leaving anything on the table come next Tuesday when we elect Terry McAuliffe governor of Virginia again," Alleman said.
Lucas Acosta, a spokesperson for the DNC who joined in on the interview with Alleman, said the DNC is working with groups such as the Human Rights Campaign (his former employer) to highlight the records of both Virginia candidates.
"I think what happened last week — Youngkin's comments on same-sex marriage — are concerning," Acosta said. "That's definitely something that we are going to continue to highlight in the closing days of the campaign. That obviously is just a further example why Youngkin is not the moderate he purports to be, but rather a Trump acolyte, who is going to turn back time on rights for a litany of Virginians, including LGBTQ folks."
Democrats have enjoyed an advantage as a result of the sea change in support in favor of LGBTQ rights. But things may be beginning to shift as LGBTQ issues change and move away from same-sex marriage to other battlegrounds, such as transgender people participating in school sports consistent with their gender identity.
Washington Post columnist James Hohmann reported this week on new data from the National Republican Senatorial Committee finding gender and race issues play out in favor of Republicans among suburban voters, if they're on terms like critical race theory or concepts like "genderism." According to the data, 65 percent said "allowing biological males to compete against women in high school and college sports is hugely unfair and will erase many of the gains women have made in athletics over the last 50 years."
Just this week, Texas Gov. Greg Abbott signed into law House Bill 25, which effectively bars transgender girls from participating in school sports consistent with their gender identity, making the Lone Star State the latest state to enact such a measure in defiance of federal laws against discrimination based on sex.
Alleman, asked whether the DNC would change the way it approaches these issues, said he wasn't aware of the data and questioned whether the conclusion of the data "really makes much sense."
"I think we'll at least continue to push forward the message of what we've done as Democrats which is fight for these individuals to be treated just the same as everyone else," Alleman said.
Youngkin 'most homophobic' candidate in Virginia history says McAuliffe
McAuliffe told the Blade he has "been so offended about how many folks have tried to really demonize our children here in this state"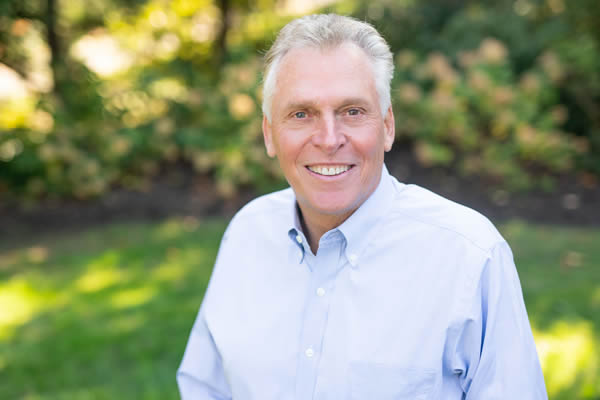 WASHINGTON – Terry McAuliffe described Republican Glenn Youngkin as the "most homophobic" and most "anti-choice candidate" in Virginia history during an Oct. 21 telephone interview with the Washington Blade.
"I'm running against the most homophobic, anti-choice candidate in Virginia history," said McAuliffe. "I ran against Ken Cuccinelli. That's saying something."
McAuliffe, a former chair of the Democratic National Committee, in 2013 defeated Cuccinelli, Virginia's then-attorney general who vehemently opposed LGBTQ rights, in that year's gubernatorial race. Youngkin, the former co-CEO of the Carlyle Group, a private equity firm, is running against McAuliffe in the race to succeed current Gov. Ralph Northam.
State Del. Hala Ayala (D-Prince William County) is running for lieutenant governor, while Attorney General Mark Herring is seeking re-election. They are running against Republicans Winsome Sears and Jason Miyares respectively.
The entire Virginia House of Delegates is also on the ballot on Nov. 2. The outcome of those races will determine whether Democrats maintain control of the chamber.
Youngkin remains opposed to marriage equality
The Associated Press a day after McAuliffe spoke with the Blade published an interview with Youngkin in which he reiterated his opposition to marriage equality, but stressed it is "legally acceptable" in Virginia and he would "support that" as governor.
The anti-LGBTQ Family Research Council, which the Southern Poverty Law Center has categorized as an extremist group, earlier this month endorsed Youngkin. The Human Rights Campaign and Equality Virginia's political action committee are among the groups that have backed McAuliffe.
Youngkin earlier this year said he does not support allowing transgender children to play on sports teams that are consistent with their gender identity. Youngkin has also expressed support for Tanner Cross, a gym teacher at a Leesburg elementary school who was suspended in June after he spoke against the Virginia Department of Education guidelines that are designed to protect trans and non-binary students.
HRC in 2019 named the Carlyle Group as a "Best Place to Work for LGBTQ Equality" in its annual Corporate Equality Index. McAuliffe scoffed at this recognition.
"They should have checked with their co-CEO who's against marriage equality," he told the Blade. "That would have been the first place I would have gone to ask."
'I've always been out front fighting to protect everybody'
McAuliffe's first executive order as governor after he took office in 2014 banned discrimination against LGBTQ state employees. He also vetoed several anti-LGBTQ religious freedom bills, created Virginia's LGBTQ tourism board and became the state's first governor to declare June Pride month.
McAuliffe noted to the Blade that he is also the first governor of a southern state to officiate a same-sex wedding. The lesbian couple whom he married has recently appeared in one of his campaign ads.
"I spent four years vetoing every single legislation Republicans brought forth and came across my desk that would have discriminated against the LGBTQ community," said McAuliffe. "I've always been out front fighting to protect everybody."
McAuliffe noted that CoStar, a D.C.-based commercial real estate company, moved more than 1,000 jobs to Richmond from Charlotte after then-North Carolina Gov. Pat McCrory signed House Bill 2, which banned trans people from using public restrooms consistent with their gender identity and prohibited municipalities from enacting LGBTQ-inclusive nondiscrimination measures. McAuliffe described HB 2 to the Blade as the "anti-gay bill."
"There's real consequences … to discriminatory actions and I will not tolerate any of it," he said.
McAuliffe last month said during his first debate against Youngkin that local school boards "should be making their own decisions" with regards to the implementation of the Virginia Department of Education guidelines for trans and non-binary students. McAuliffe during his second debate against Youngkin stressed "locals" should provide input on the policy, but added "the state will always issue guidance."
McAuliffe told the Blade he has "been so offended about how many folks have tried to really demonize our children here in this state." McAuliffe referenced children with "self-identity issues" during the interview, but he did not specifically cite those who identify as trans or non-binary.
"We've got to help our children … we got to help our children who are desperately in need today," he said. "And we got to show them that we'll be there for them, as I say, no matter how they identify or who they love."
Youngkin on Saturday during a campaign event in Henrico County said he would ban the teaching of critical race theory in Virginia schools. McAuliffe criticized his opponent on this issue when he spoke with the Blade.
"Critical race theory is not taught in Virginia, nor has it ever been taught," said McAuliffe. "These are dog whistles that are used, and especially in the CRT, it's a racist dog whistle and it just fits into this whole pattern of using our children as political pawns and I hate it."
Youngkin 'would drive businesses out of' Va.
McAuliffe has continued to portray Youngkin as an extremist on other issues that range from abortion and vaccine mandates as polls suggest the race between the two has grown tight. McAuliffe also continues to highlight former President Trump's support of Youngkin.
McAuliffe told the Blade that Youngkin is "100 percent against abortion" and said his opponent would "bring those Texas-style type abortion" laws to Virginia.
The law, which bans almost all abortions in Texas and allows private citizens to sue doctors and anyone else who helps a woman obtain one, took effect last month. The U.S. Supreme Court on Nov. 1 will hear oral arguments in a case that challenges the law.
"We always knew that the Supreme Court would be a backstop on women's rights issues: Roe v. Wade. That is gone. It's over," said McAuliffe. "Donald Trump's Supreme Court is going to overrule the basic tenants of Roe v. Wade."
McAuliffe added the Supreme Court "is going to allow these states to roll back women's reproductive rights, so that's no longer a talking point."
"This is reality," said McAuliffe. "Every woman in Virginia needs to understand it."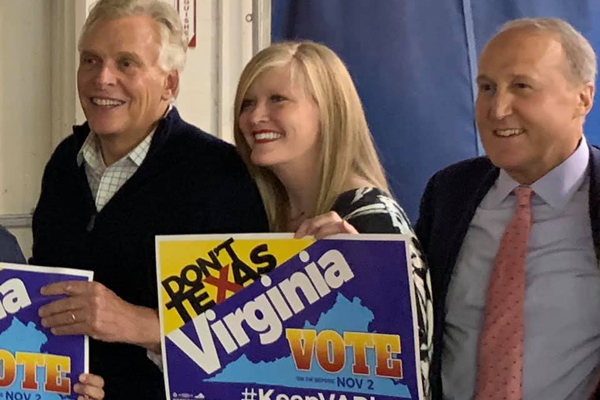 Youngkin, for his part, has said he would not have signed the Texas law.
Trump on Oct. 13 described Youngkin as a "great gentleman" when he called into the "Take Back Virginia Rally" in Henrico County that John Fredericks, host of "Outside the Beltway with John Fredericks" who co-chaired the former president's 2016 campaign in Virginia, organized.
Participants recited the Pledge of Allegiance to an American flag that was present at the U.S. Capitol insurrection. Youngkin in a statement his campaign released said he "had no role" in the event and said it was "weird and wrong to pledge allegiance to a flag connected to January 6."
"As I have said many times before, the violence that occurred on January 6 was sickening and wrong," he said.
McAuliffe told the Blade that Youngkin would make Virginia "a dangerous place to live and work."
"His governorship, if he were to be elected, would roll back individual liberties," said McAuliffe. "He doesn't support gay marriage, he is for eliminating abortion here in the commonwealth of Virginia and he will drive businesses out of our state and finally it is dangerous for people."
California Rep. Eric Swalwell on death threats from Tucker Carlson fans
"He does this because he knows that his followers will be inspired & radicalized & then aim their vitriol at whoever he is attacking"
WASHINGTON – Appearing on MSNBC's Deadline: White House, on Friday, U.S. Representative Eric Swalwell, (D) who represents California 15th which covers most of eastern Alameda County and part of central Contra Costa County, detailed the death and other threats he receives from fans of Fox News host Tucker Carlson.
"We receive hundreds of threats. What was specific about this was the caller identified he had just been watching Tucker Carlson. Now, we get a lot of threats that come in as Tucker Carlson attacks me, but this person identified he had just heard from Tucker Carlson. He was now calling my office and then of course dropped a number of racist, sexist, homophobic epithets in the call, and then threatened to kill my entire family," Swalwell said. "And what is so frustrating about this, Nicole, is that I have personally, eyeball to eyeball, asked Tucker Carlson not to lie about me on his show because of this effect."
"I've even in the last couple months sent a text message to him telling him when he lies about me on his show it results in death threats to me, my wife, and our family. And when he had people protesting outside his house just a couple years ago I went on Twitter despite not agreeing with almost anything he says and I said that that's wrong to go to his house and terrify his wife in the way that that happened. But he does this because he knows that his followers will be inspired and radicalized and then aim their vitriol at whoever he is attacking that day," the congressman added.