After returning to YouTube, Crowder goes on hateful tirade against Pride
Crowder engaged in a homophobic tirade, claiming that being gay could make mental health issues, promiscuity, and AIDS "more likely."

By Jason Campbell | WASHINGTON – On June 3, Louder with Crowder returned to YouTube after the channel's second suspension. After the show stopped livestreaming on YouTube and continued to stream behind the BlazeTV paywall, Crowder engaged in a homophobic tirade, claiming that being gay could make mental health issues, promiscuity, and AIDS "more likely." He also ludicrously asserted that "all major historical gay figures" had AIDS.
STEVEN CROWDER (HOST): Here's the thing: I don't have a problem — if people want to be gay, sure, fine, whatever. I don't care. And if you want to say you have a month, OK, fine —
DAVE LANDAU (CO-HOST): I have a lot of former friends that are gay.
CROWDER: I don't care. If you want to start having sex on floats, OK, that's an issue. That's an issue. That's what happens in San Francisco or the Folsom Street Fair. But these are the people who are put out there as ambassadors. And now that becomes a problem because now it's a conversation of sexualizing children. Now, if we just look at it — look, with kids, you're going to say, "OK, you're born gay. You're born straight." Fine, let's just go with that. But you overwhelmingly celebrate gay. If it's just something that's a part of you, it either shouldn't be celebrated or certainly you wouldn't celebrate the one of the two versions that results in HIV, more likely; AIDS, more likely; promiscuity, more likely; mental health issues, more likely, but lower domestic abuse with gay people, higher with lesbians.
My point is if you're just going to celebrate, hey, the preference of friction, why wouldn't you celebrate the one that makes for the most productive environment for children and has worked for perpetuating the human species since ever. That's all I'm saying. I just don't think you need — you're like — you're just like telling kids, "Hey, hey, isn't it great? They're gay." What does that mean? It means they have sex in a way that doesn't work.
GERALD MORGAN JR. (CO-HOST): That has no productive value.
CROWDER: OK, fine. I don't care. But I don't know how this requires a month and people who died get a day. That's all.
…
CROWDER: Honestly, let's look at all major historical gay figures. You look at Milk.
…
You look at Harvey Milk. You look at people, you look at [UNINTELLIGIBLE] — these are people with AIDS. These are people — look, I think that if we want people to be happy you say, "Well, that shouldn't be an example. Pick the domesticated Dave Rubin and make him your ambassador." I just like — in other — like look at the — I'm just saying you're not pointing to get examples because it's not about what usually — what we used to want to do with children was encourage them, right? Guide them toward the kind of behavior that would create the most content, fulfilled, and productive members of society. Now it's about making sure that they have the greatest awareness of the most marginalized victims. That's why they're not picking the Buzz Aldrin of the gay community. I'm just saying. I don't even know who he is. Maybe it's Buzz Aldrin."
YouTube has a hate speech policy which states that the platform will remove any content promoting hatred against individuals and groups for attributes including sexual orientation and gender identity and expression. It specifies that content is in violation of this policy if it claims "that individuals or groups are physically or mentally inferior, deficient, or diseased based on any of the attributes noted above." In November 2020, YouTube removed two anti-trans videos from the right-wing propaganda network PragerU for violating this policy as they compared being trans to having a mental illness.
YouTube formally rebuked Crowder in March for violating its policy on misinformation and demeaning content. That same month, YouTube removed a video because it spread misinformation regarding COVID-19. In May, YouTube once again struck Crowder's channel for violating the platform's harassment, threats, and cyberbullying policy. During the particular episode that garnered the channel its second strike, Crowder and his co-hosts had mocked Ohio police shooting victim Ma'Khia Bryant's weight.
Crowder's show has consistently trafficked in racist, sexist, bigoted, and bullying content. He has also consistently promoted conspiracy theories and misinformation. By allowing Crowder to return to the platform with his long record of violating its content policies, YouTube is acting against the interests of those groups it claims to protect.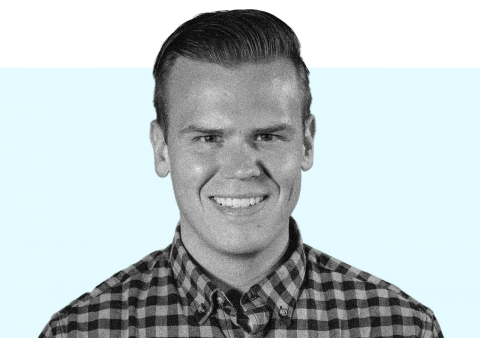 Jason Campbell is a researcher at Media Matters for America based in Washington D.C.
The preceding article was ordinally published by Media Matters for America and is republished by permission.
Thank you Madam Speaker: Karen Ocamb reflects on Nancy Pelosi
Whether comforting a friend with AIDS or pointing a powerful finger at Trump, Pelosi exemplifies the humble nobility of servant leadership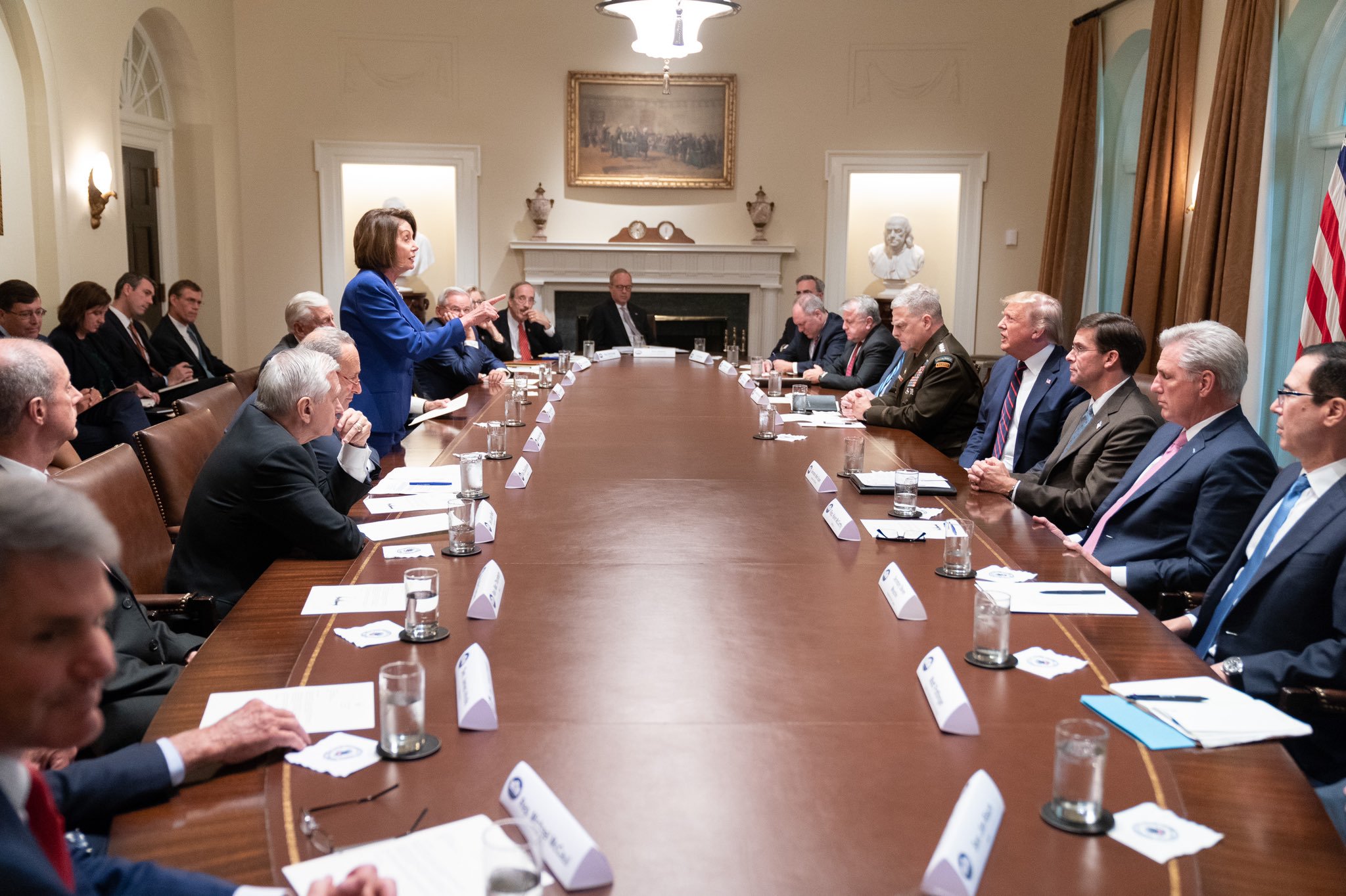 WEST HOLLYWOOD – Thank you, Speaker Nancy Pelosi! Let me add my gratitude to the praise that's poured in since Pelosi announced she would stay in Congress but was not seeking re-election as Speaker to make way for a younger generation.
In typical Trumpian fashion, CA GOP colleague Kevin McCarthy rudely absented himself as commentator after commentator – including some Republicans – called Nancy Pelosi the best Speaker in American history as she gave her "future plans" speech from the Floor of the House of Representatives.
Some commentators applauded how many extraordinary pieces of legislation she got passed – key among them ObamaCare, about which Pelosi repeatedly said: "Because of the Affordable Care Act – and I hope that every woman in America understands this – being a woman is no longer a preexisting medical condition. As a mother of five children, four daughters and one son, I'm very excited about this."
Thanks to one of those daughters, Alexandra Pelosi, who caught her mother's brave, caring and powerful reactions during the Jan. 6th insurrection when domestic terrorists where hunting her down, the world got to watch America's top Congressional leadership demur to the woman who is third in line of succession as she essentially served as Acting President of the United States and helped effectuate the Constitutional transition of power from Trump to Joe Biden.
I'd met and photographed Nancy Pelosi very briefly over the years when she came to Los Angeles for an event I was covering. But after the #ResistMarch in 2018, it occurred to me that so many of the young people raising their fists in exuberant agreement with her remarks probably had no idea who she really was. I got in touch with her terrific out deputy chief of staff Drew Hammill and asked for an interview. We were slated for 15-20 minutes but she wanted to go longer.
It was May 2018. We talked about Donald Trump and his threat to democracy; the looming midterm elections; how Republicans brand her as being from San Francisco – a "coded" gay slur; the Equality Act; and her Catholicism in the context of a Church that worked hard to oppose Prop 8, calls homosexuality "intrinsically evil," and excluded her from taking Communion in SF because of her views on abortion.
"As a Catholic, I was raised to respect every person. We're all God's children. In my family, there was never any question about that," Pelosi told me. "In Baltimore, we did have a growing LGBT community—we didn't call it that then but it was part of our lives and it was not any question that we would be any more respectful of one person than another. It wasn't even an issue with me and I didn't ever even describe it or associate it with Catholicism because Catholicism taught me something different. It didn't teach me discrimination. It taught me respect. And so it prepared me very well, my Catholicism, for being a representative in San Francisco."
"There's no question the Catholic Church in California was a participant in Prop 8 in a negative way," Pelosi said. "We were on the other side of that. But to me—it was their problem. It wasn't anything that was any moral imperative to me for me to follow the Church in enshrining discrimination in the law in California."
Ironically, in San Francisco, the Church "was more sympathetic to people when they had HIV/AIDS because they needed help then they were to people who weren't infected. It was the strangest, strangest thing," Pelosi said.
AIDS was – and is – deeply personal to the Speaker of the House.
"Some people criticized me for talking about AIDS on my first day in Congress (in 1987) and I realized that it was not just about getting funding for AIDS research and prevention and care but it was about ending discrimination against people with HIV and AIDS," Pelosi told me.
More from the my cover story:
Pelosi responds viscerally when asked about losing friends. "Oh, my gosh. Oh, my gosh. A little flower girl in my wedding. My dear, dear friends in the community in San Francisco. We were going to two funerals a day. I was visiting people in the hospital all the time and quite frankly, when I say losing people," Pelosi says, "I lost friends because I just walked away from them because they were not treating people with HIV and AIDS with respect. They would say to me, 'I don't know why you hire that caterer – don't you know that everybody there has HIV?' And I'd say, 'Don't bother to come to my house anymore if that's your attitude.' It just changed my whole view of them."…
"I'll never stop missing some of my dearest dear friends from then," she says. "Of course, we went from funerals to people saying help me make out my will because this is going to end soon, to those very same people looking for a job and then wanting to get married. So, everything has improved but I would never have thought 30 years ago when I started all this in Congress that we still wouldn't have a cure for AIDS. We've improved the quality of life, we've sustained life. Everything is better but it's not over, not finished."
Whether comforting a friend with AIDS or pointing a powerful accusing finger at Trump, Nancy Pelosi exemplifies the humble nobility of servant leadership with a touch of classy swagger.
Thank you, Nancy Pelosi, for representing so many of us who still haven't found our power
Read the entire story here:
******************************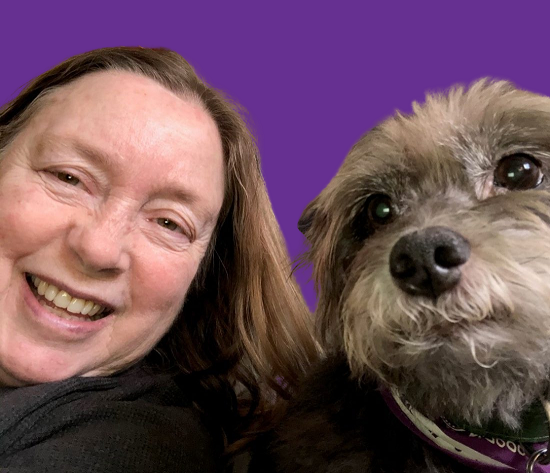 Karen Ocamb is the former news editor of the Los Angeles Blade. She is an award-winning journalist who, upon graduating from Skidmore College, started her professional career at CBS News in New York.
Ocamb started in LGBTQ media in the late 1980s after more than 100 friends died from AIDS. She covered the spectrum of the LGBTQ movement for equality until June 2020, including pressing for LGBTQ data collection during the COVID pandemic.
Since leaving the LA Blade Ocamb joined Public Justice in March of 2021 to advocate for civil rights and social, economic, and racial justice issues.
She lives in West Hollywood, California with her two rescue dogs.
******************************