The Pentagon- Pride flag display still a no spokesperson says
"There won't be an exception made this month for the Pride flag."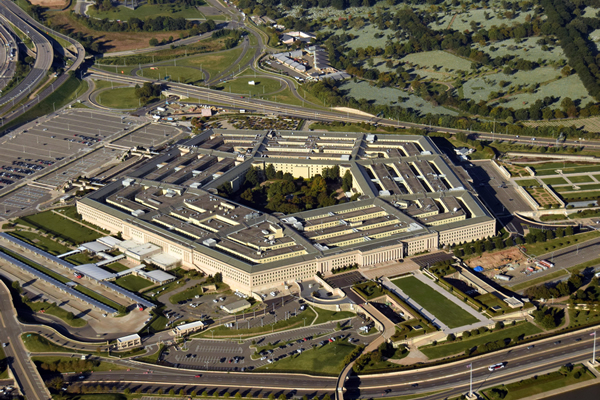 ARLINGTON, VA, – Three days after it was announced that the Pentagon was reviewing its Trump era ban on display of the Rainbow Flag during Pride month, John Kirby, the Defense Department's Chief spokesperson told reporters, "After some careful consideration, the department will maintain the existing policy from July of 2020 regarding the display or depiction of unofficial flags."
Kirby, a retired U.S. Naval officer who functions as Assistant to the Secretary of Defense for Public Affairs added "There won't be an exception made this month for the Pride flag."
In the summer of 2020, then Defense Secretary Mark Esper had issued a memorandum outlining guidance and setting policy on the display of approved flags at U.S. military installations globally.
Then Pentagon spokesperson Lisa Lawrence told reporters that "the memorandum does not authorize public display of unlisted flags in the Department of Defense," which Lawrence stated a read of the guidance — which excludes the display of flags other than the U.S. flag, state flags and others listed — to prohibit LGBTQ Pride flags is "correct."
The guidance issued appeared to work around former President Trump's public hostility toward removing symbols of the Confederacy — which Trump referred to as a part of U.S. "heritage" despite its connections to slavery, racism and secession — by restricting the kinds of flags on military installations.
"The flags we fly must accord with the military imperatives of good order and discipline, treating all our people with dignity and respect, and rejecting divisive symbols," Esper writes in the memo.
When the memo was issued last year, Rudy Coots, president of DOD Pride, the LGBTQ affinity group for service members and employees, objected to the policy on the basis that it would change Pride displays and events at the Pentagon.
"We were shocked to learn DOD's new policy on the public display of flags bans the Rainbow Pride Flag from DOD workplaces," Coots said. "Banning the Rainbow Pride Flag will have the opposite effect of the policy's intended purpose of improving morale, cohesion and readiness. For LGBT soldiers, sailors, marines, airmen and civilians protecting our nation each and every day, and their allies, the flag is a joyous symbol of hope, acceptance and accomplishment that should continue to be displayed proudly."
Pentagon officials decided to keep the policy in place as rescinding it might create "other challenges" to the rule, Kirby said. He added that the decision in "no way reflects any lack of respect or admiration for people [from] the LGBTQ+ community, the personnel in and out of uniform who serve in this department."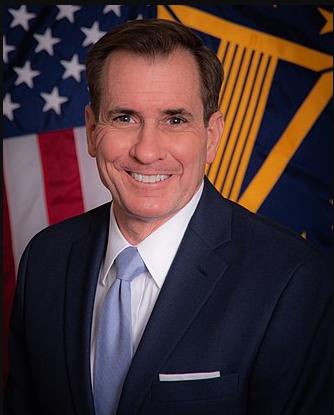 Pentagon officials decided to keep the policy in place as rescinding it might create "other challenges" to the rule, Kirby said. He added that the decision in "no way reflects any lack of respect or admiration for people [from] the LGBTQ+ community, the personnel in and out of uniform who serve in this department." Kirby added, "We are proud of them."
John F. Kirby, RADM, USN (Ret.) (Photo Credit: Official DoD portrait)
Additional reporting by Chris Johnson
Federal judge overturns Calif. high capacity magazines ban again
There are over 110 gun deaths daily & nearly 41,000 per year in the U.S. Guns are the leading cause of death of children & adolescents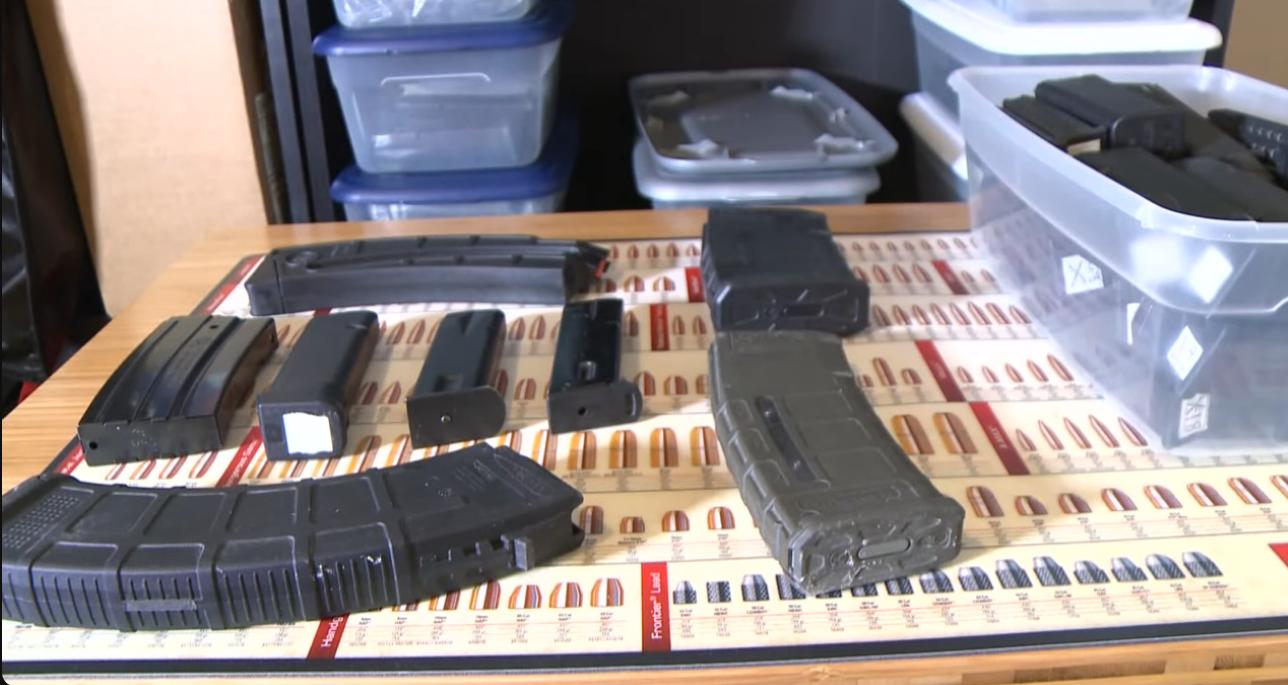 SAN DIEGO, Calif. – California Governor Gavin Newsom and Attorney General Rob Bonta reacted sharply to a ruling Friday by a federal judge blocking California's ban on gun ammunition magazines with capacity of holding more than 10 rounds.
U.S. District Court Judge Roger Benitez, a President George W. Bush appointee on the bench of the Southern District of California wrote: "This case is about a California state law that makes it a crime to keep and bear common firearm magazines typically possessed for lawful purposes. Based on the text, history, and tradition of the Second Amendment, this law is clearly unconstitutional."
This is not the only time Benitez has ruled against the ban by the state on high capacity magazines. The Sacramento Bee noted that Benitez struck down California's large-capacity ammunition ban originally in 2019 — when the case was still called Duncan v. Becerra, for then-Attorney General Xavier Becerra — only for the case to make it all the way to the U.S. Supreme Court, which kicked it back down for further proceedings.
In his opinion today Benitez wrote, "The fact that there are so many different numerical limits demonstrates the arbitrary nature of magazine capacity limits," referring to similar bans in other states but with differing numbers of rounds limited.
He also noted several cases where he said ammunition capacity "was a matter of life and death for lawful gun owners."
"There have been, and there will be, times where many more than 10 rounds are needed to stop attackers. […] Woe to the victim who runs out of ammunition before armed attackers do. The police will mark the ground with chalk, count the number of shell casings, and file the report."
In a statement released by his office, Newsom took aim at the ruling:
"Unsurprisingly, Judge Benitez chose to issue this radical decision on the same day President Biden announced his new Office of Gun Violence Prevention. As a reminder, this is the same judge who used Gun Violence Awareness Day to strike down California's assault weapons ban — comparing the AR-15 to a Swiss Army knife.
"Judge Benitez is not even pretending anymore. This is politics, pure and simple.
"It's time to wake up. Unless we enshrine a Right to Safety in the Constitution, we are at the mercy of ideologues like Judge Benitez. All of our gun safety laws that are proven to save lives are at risk. It doesn't matter what laws we pass. It doesn't matter what the voters decide. Concealed carry. Banning weapons of war. Reasonable waiting periods. Background checks. The idealogues are coming for all of them.
"This is exactly why I've called for a Constitutional amendment, and this is why I'll keep fighting to defend our right to protect ourselves from gun violence."
Today, a district court struck down CA's large-capacity magazine ban.

I am going to immediately appeal to correct this dangerous decision.

We vow to fight to keep Californians safe from weapon enhancements that cause mass casualties. https://t.co/2chQiVqb75

— Rob Bonta (@AGRobBonta) September 22, 2023
California Attorney General Rob Bonta immediately filed a notice of appeal to overturn the decision. The notice of appeal, filed just hours after Benitez issued his decision and temporary stay, is the first step toward seeking a further stay of the decision by the Ninth Circuit pending appeal. 
"In the past half-century, large-capacity magazines have been used in about three-quarters of gun massacres with 10 or more deaths and in 100 percent of gun massacres with 20 or more deaths," said Attorney General Bonta. "We will continue to fight for our authority to keep Californians safe from weapon enhancements designed to cause mass casualties. The Supreme Court was clear that Bruen did not create a regulatory straitjacket for states — and we believe that the district court got this wrong. We will move quickly to correct this incredibly dangerous mistake. We will not stop in our efforts to protect the safety of communities and Californians' rights to go about their business without fear of becoming victims of gun violence, while at the same time respecting the Second Amendment rights of law-abiding gun owners."
Gun violence remains a growing threat to public safety throughout the nation. Mass shootings are on the rise throughout the country and frequently feature large-capacity magazines, causing more deaths and injuries.
On average, there are over 110 gun deaths each day and nearly 41,000 each year in the U.S. Guns are the leading cause of death among children and adolescents, with U.S. children being more likely to die from gun violence than in any other comparable country. 
In 2021, California was ranked as the #1 state for gun safety by Giffords Law Center, and the state saw a 37% lower gun death rate than the national average. According to the CDC, California's gun death rate was the 44th lowest in the nation and the gun death rate for children is 58% lower than the national average.