Delaware's Governor Carney issues Pride proclamation
These efforts to build an LGBTQ+ inclusive workplace send a signal loud & clear that Delaware is inclusive and equitable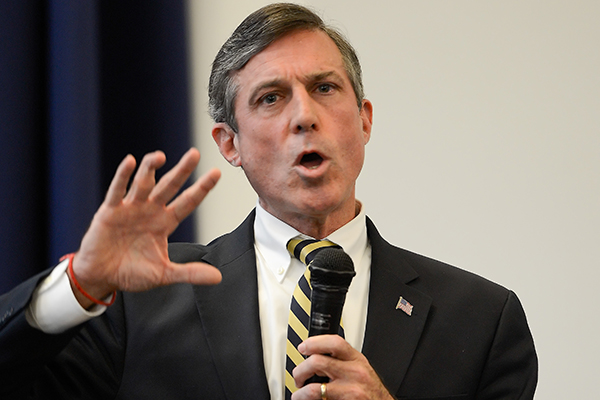 WILMINGTON, DE. – Delaware Gov. John Carney proclaimed June as LGBTQ+ Pride month. The proclamation urges citizens to observe this month by "celebrating Pride Month at appropriate events and ceremonies across the state."
"Our work for LGBTQ+ equality goes beyond signing this proclamation. Earlier today, the State's Department of Human Resources released an Action Plan for Improving State Policies for LGBTQ+ State Employees. The plan outlines specific action items that the state is undertaking to double down our efforts on LGBTQ+ equality. We are making it clear that we not only value a diverse workforce, but that diversity includes sexual orientation, gender identity or expression.
These state efforts to build an LGBTQ+ inclusive workplace is not just the right thing to do; it also sends a signal loud and clear – for current employees, future employees, and the Delaware community at large – that the State of Delaware is an employer that is inclusive and equitable, where diverse lived experiences are encouraged and celebrated," the governor said in a statement.
The Delaware Department of Human Resources released an action plan that includes unifying a statewide gender identity and policy procedure and allowing preferred names and pronouns whenever legal and applicable, such as the state job application process.
Carney had failed to issue the Pride proclamation in 2018 after doing so in 2017, prompting backlash from the LGBTQ community and its allies. The governor's communications director Jonathan Starkey said the lack of action was not meant to "diminish the significant contributions of Delaware's LGBTQ community," the Washington Blade reported at the time.