Montclair issues 1st Pride proclamation- LGBTQ residents say no thanks
Mayor Dutrey said that he felt that the council "was sabotaged" by those who refused to accept the proclamation was made in good faith.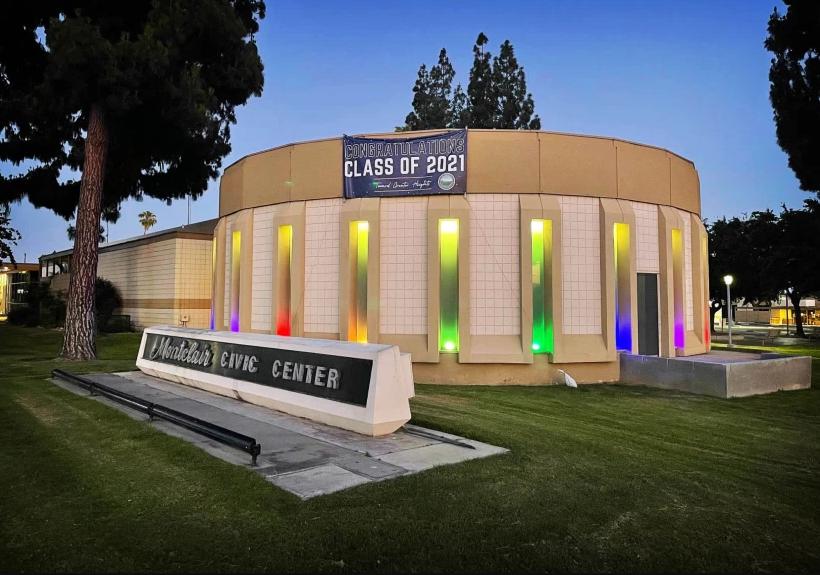 MONTCLAIR, CA. – For the first time ever the city council of this mid-size city in southwestern San Bernardino County declared June as Pride Month issuing a proclamation recognizing its LTBTQ+ community.
Along with the proclamation, the city lit up the outside of the building at the Civic Centre that houses the Council Chambers in rainbow-colored LED lights as part of its "celebration of diversity and support for the LGBTQ+ community."
Montclair's Mayor John Dutrey presented the proclamation to the Rev. Maggie Burbank of the Monte Vista Unitarian Universalist Congregation, a LGBTQ-affirming denomination and congregation. According to the San Gabriel Valley Tribune's journalist Steve Scauzillo, Burbank was a last minute substitute after gay, lesbian, bisexual, transgender and non-binary members from LGBTQ+ groups from in and around the city refused to accept it.
In the public comments portion of the proceeding, several residents spoke up about the issue.
At the center of the refusal is Montclair' City Councilman Benjamin Lopez, who had a long association and deep ties with the former Traditional Values Coalition, an Anaheim based conservative 'family values' group founded by the late Rev. Louis P. Sheldon- the group is listed by the Southern Poverty Law Center as an anti-LGBTQ hate group. Sheldon contended that there was a "homosexual agenda" to not only promote acceptance of gay rights, but to recruit children into homosexuality, as was also described in his obituary published May 29, 2020.
Scauzillo reported that Lopez, elected in November 2020, spoke on numerous occasions from 2003 to 2013 before the state Legislature and in media reports against gay rights, same-sex marriage, the teaching of contributions from gay, lesbian, bisexual and transgender Americans in California public schools, and protections for transgender individuals.
Thuan Nguyen, a long-time Montclair resident and doctoral student in sociology at USC who had asked for the city to recognize and celebrate LGBTQ Pride recognition at a previous meeting, said he struggled with the decision not to accept it. He asked Lopez to apologize for past statements and positions he took while working for the now defunct Traditional Values Coalition.
Mayor Dutrey told Scauzillo that he felt that the council "was sabotaged" by those who refused to accept the proclamation was made in good faith. "The whole purpose was not to be political but to recognize the LGBTQ community in Montclair. I was disappointed in the remarks that were made," he said.
Audio of the City Council session:
California's LGBTQ Pride week 2021, Capitol Lighting
The building will be illuminated for the week, marking just the second time in California's history that Pride colors have donned the dome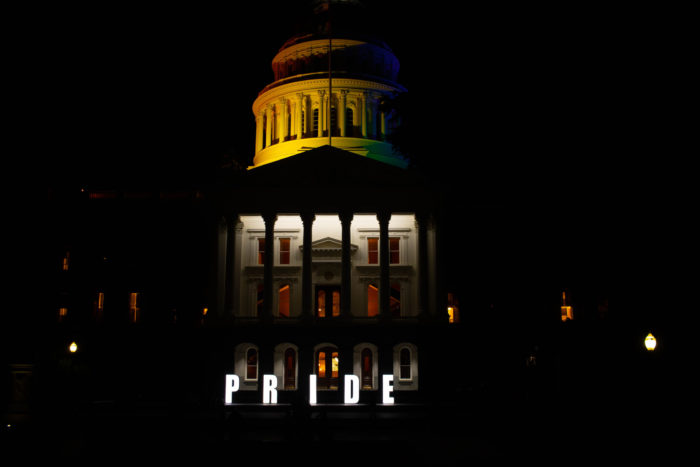 SACRAMENTO — The California Legislative LGBTQ Caucus and partner organizations held a press event and lighting ceremony, Monday, June 21, for the illumination of the California State Capitol Dome in rainbow colors to kick off a weeklong recognition of Pride Month.
The building will remain illuminated for the entire week, marking just the second time in California's history that Pride colors have donned the dome. The first lighting occurred after the U.S. Supreme Court legalized marriage equality.
The ceremony is part of a citywide initiative to put light installations at additional Sacramento landmarks, including City Hall, Sutter's Fort, and the Museum of Science and Curiosity. The lighting initiative is the brainchild of the Sacramento LGBT Community Center and the first of its kind for the region.
Speakers and participants included Assemblymember Evan Low, Chair of the CA Legislative LGBTQ Caucus, Senator Scott Wiener, former Chair of the CA Legislative LGBTQ Caucus, Senator Susan Talamantes Eggman, Vice Chair of the CA Legislative LGBTQ Caucus, California's Senate President pro Tempore Toni G. Atkins, Senator John Laird, Alexis Sanchez, Director of Advocacy for the Sacramento LGBT Community Center, Tony Hoang, Executive Director-designate for Equality California, Tami Martin, External Affairs Director for the Capitol LGBTQ Association and Legislative LGBTQ Caucus members and community stakeholders.

Editor's note: The Los Angeles Blade thanks the efforts of the event's photographer, Nune Garipian, who is responsible for covering the event on behalf of the Blade. All photographs are [Copyright Garipian 2021] and are used by permission.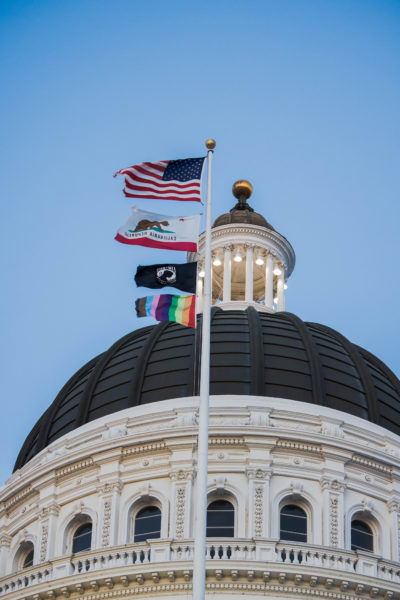 9th Circuit Court of Appeals blocks lower court overturn of assault rifle ban
Benitez ruled that California's three-decade-old ban on assault weapons violates the Second Amendment to the U.S. Constitution.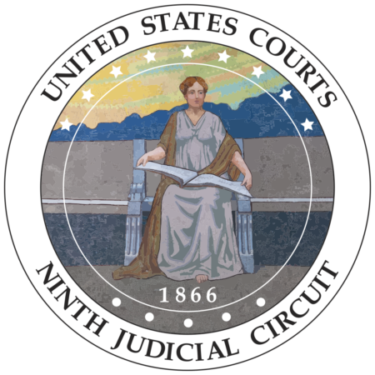 SAN FRANCISCO – In a ruling issued Monday, a three-judge panel of the U.S. 9th Circuit Court of Appeals issued a stay of U.S. District Judge Roger Benitez's controversial decision to overturn California's assault weapons ban on June 4. The ruling will be on hold until the 9th Circuit court decides on a separate gun control case.
Benitez ruled that California's three-decade-old ban on assault weapons violates the Second Amendment to the U.S. Constitution. The state had first crafted the ban in 1989 and in the intervening thirty-two years lawmakers in Sacramento had repeatedly amended the law.
Benitez overturned the ban and likened an AR-15 semiautomatic gun to a Swiss army knife, calling it "good for both home and battle." California Governor Gavin Newsom took exception to the comparative made by Judge Benitez remarking at the time;
"Today's decision is a direct threat to public safety and the lives of innocent Californians, period. As the son of a judge, I grew up with deep respect for the judicial process and the importance of a judge's ability to make impartial fact-based rulings, but the fact that this judge compared the AR-15 – a weapon of war that's used on the battlefield – to a Swiss Army Knife completely undermines the credibility of this decision and is a slap in the face to the families who've lost loved ones to this weapon. We're not backing down from this fight, and we'll continue pushing for common sense gun laws that will save lives."
The Roberti-Roos Assault Weapons Control Act of 1989 (AWCA) is a California law that bans the ownership and transfer of over 50 specific brands and models of semi-automatic firearms, which were classified as assault weapons. Most were rifles, but some were pistols and shotguns.
The case, Miller v. Bonta (previously Miller v. Becerra) had been brought by the Firearms Policy Coalition, (FPC) which in 2019, developed and filed the suit as a federal Second Amendment challenge to California's Assault Weapons Control Act (AWCA). The FPC argued that the State's ban prohibits arms that are constitutionally protected, no more lethal than other certain arms that are not banned, and commonly possessed and used for lawful purposes in the vast majority of the United States.
California Attorney General Rob Bonta had appealed Benitez's ruling. On Monday he said in a tweet; "This leaves our assault weapons laws in effect while appellate proceedings continue. We won't stop defending these life-saving laws."
#BREAKING: The 9th Circuit granted our motion to stay the district court's ruling in Miller v. Bonta.

This leaves our assault weapons laws in effect while appellate proceedings continue.

We won't stop defending these life-saving laws.https://t.co/L8F8zpLuhv pic.twitter.com/udtszNfOis

— Rob Bonta (@AGRobBonta) June 21, 2021
Newsom ushers in state's full reopening at Universal Studios Hollywood
California was one of the only states to achieve a week-over-week increase rate of vaccinations, most recently with a 22% increase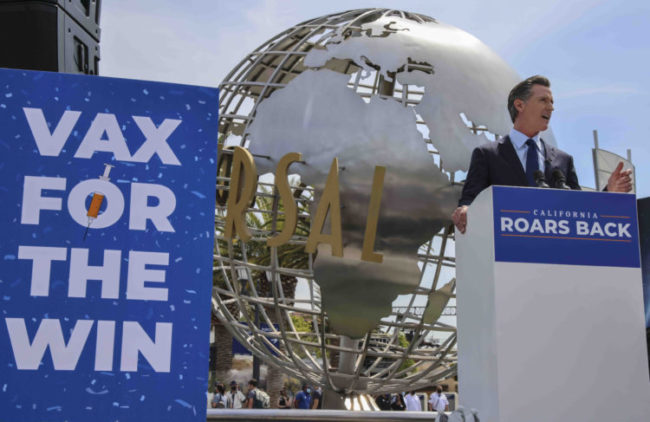 STUDIO CITY – As California moved to fully reopen the economy Tuesday, California Governor Gavin Newsom welcomed the milestone at Universal Studios Hollywood, where he highlighted the attractions Californians can look forward to revisiting this summer.
Starting today, June 15, the restrictions that have been in place over the past year will be eliminated, including physical distancing, capacity limits, county tier systems and masks in almost all settings for vaccinated Californians. The Golden State was one of the only states in the country to achieve a week-over-week increase in the rate of vaccinations, most recently with a 22 percent increase in vaccinations.
"Today, we celebrate the incredible strength and resilience of Californians – from our heroic health care workers to essential workers across the board to everyday Californians from all walks of life – who have supported each other through hardship and heartache over the past year, making sacrifices to save countless lives and enable us to turn the page on this pandemic," said Newsom. "As we look ahead to better days, we will continue to look out for one another, redoubling our support to those hit hardest by the pandemic and making unprecedented investments to address California's most persistent challenges, so that the entire state comes roaring back together."
Newsom also selected 10 lucky Californians to receive $1.5 million each – for a total of $15 million – as part of the final cash prize drawing in the state's Vax for the Win program. 30 prior winners won a total of $1,500,000.
Tuesday's selection of 10 $1.5 million winners caps off the cash prize giveaways as part of the $116.5 million Vax for the Win program – the largest vaccine incentive program in the nation. The program previously selected 30 winners to receive $50,000 each, for a total of $1,500,000. In addition, the program is providing $100 million in $50 prepaid or grocery cards for newly vaccinated people, while supplies last. Governor Newsom also highlighted the upcoming California Dream Vacations, a new Vax for the Win incentive in which vaccinated Californians have the chance to win one of six in-state vacation packages in a drawing on July 1.
In a press release, the Governor's office touted his administration's accomplishments that had been spread out over the duration of the pandemic in the past 15 months.
The Los Angeles County Department of Public Health noted that at the peak of the pandemic the County was losing 277 residents a day. Hospitals were under enormous strain, with more than 8,000 people hospitalized with COVID-19 and there were more than 15,000 new cases diagnosed each day.
L.A. County is in a better place than any other metro area of similar size in the entire nation. Each day, on average, only 1.5 cases per 100,000 people are diagnosed in L.A. County, compared with 2.8 cases in the same population in the New York City metro area, 2.9 cases in Chicago, 3.5 cases in Atlanta, 5.3 cases in Houston, and 9.1 cases in Miami. Only 0.4% of COVID-19 tests in L.A. County are positive, compared with 0.8% in New York, 1.3% in Chicago, 1.7% in Atlanta, 3.3% in Houston, and 3.7% in Miami.
Over the past six months, the tremendous effort to get the vaccine into the arms of residents has gotten the County to a place where as of June 11, more than 5,490,637 (66%) of eligible L.A. County residents have received one dose of the vaccine and 4,668,783 (56%) are fully vaccinated.
"After 16 months of enormous upheaval and loss, we can now move forward with a genuine sense of hope. We can and should feel joy while recognizing and honoring the immense collective effort that brought us to the point where we can fully reopen. We remain committed to protecting your health and to closing gaps in health outcomes associated with COVID-19.,"said Barbara Ferrer, Director of Public Health.
"Case counts and transmission are low because of our shared efforts to implement a layered approach to preventing transmission. As we reopen, we are mindful that for those not yet vaccinated, protection is highly dependent on our continued actions to take care of each other. Sensible protections for our essential workforce will be instrumental in keeping transmission of COVID-19 in check," she added.
Unvaccinated people need to remain very careful and wear masks when they are around people outside their household, and if in close contact with others, including at worksites, they should consider upgrading their masks to a respirator, such as an N95, or a KN95. These masks do a much better job protecting the wearer from other people's germs, a spokesperson for Public Health said.
Public Health continues to urge unvaccinated people to get vaccinated. Through Thursday, June 17 at County-run vaccination sites, participating LA city and mobile sites, and St. John's Well Child and Family Center sites, everyone 18 and older coming to get their first vaccine or who brings a first-time vaccine recipient with them to their second dose appointment, will have an opportunity to win a pair of season tickets to the 2021-2022 home season of the Clippers, the Rams, or the Chargers. Official rules and participating site locations are posted online on the Los Angeles County Vaccination Sweepstakes page. Winners will be contacted by phone and/or email.
To find a vaccination site near you, to make an appointment at vaccination sites, and much more, visit: www.VaccinateLACounty.com (English) and www.VacunateLosAngeles.com (Spanish). If you don't have internet access, can't use a computer, or you're over 65, you can call 1-833-540-0473 for help finding an appointment, connecting to free transportation to and from a vaccination site, or scheduling a home-visit if you are homebound. Vaccinations are always free and open to eligible residents and workers regardless of immigration status.