Newsom recall costing more than COVID19 requests by health officials
According to several political sources across California, the effort to recall Newsom at this point is not likely to succeed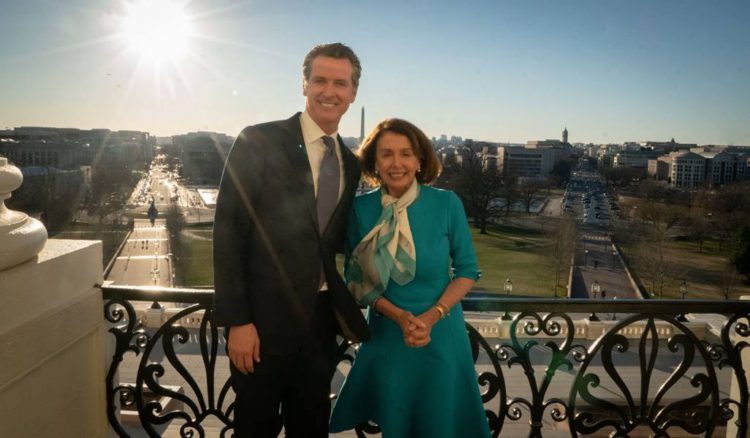 Biden delivered results for LGBTQ+ & HIV communities in 1st year, but…
Significant work remains to be done, particularly in areas affecting some of the most vulnerable members of the LGBTQ+ community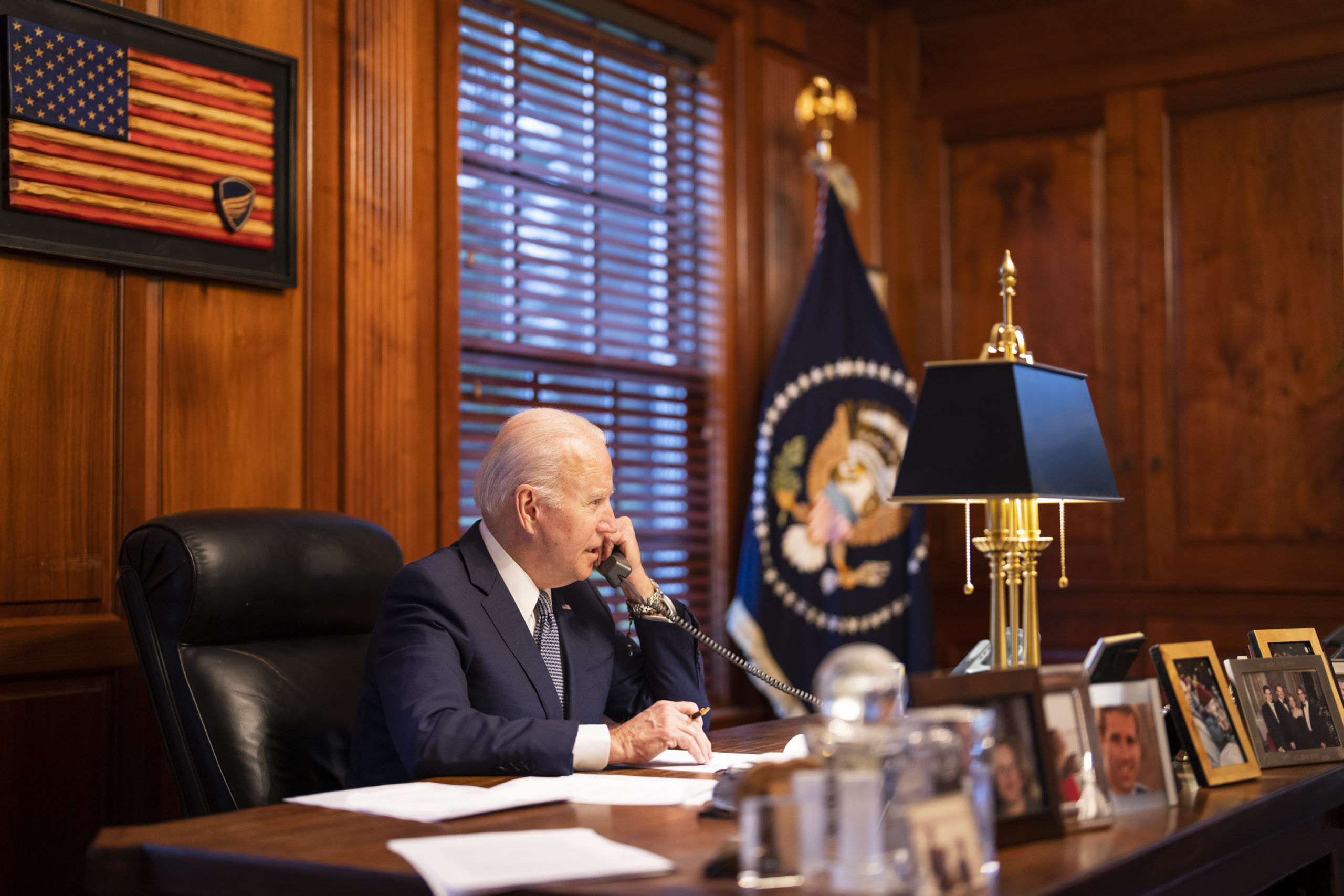 WASHINGTON – Lambda Legal released a new comprehensive report today that assesses the Biden-Harris administration's first year with respect to its impact on the LGBTQ+ community and everyone living with HIV.
While the report identifies significant achievements, such as quickly rescinding the transgender military ban and correctly interpreting federal nondiscrimination laws as protecting LGBTQ+ people, much more work is needed, as many promises remain unfulfilled one year into the Biden presidency.
"When President Biden took office, he faced a tall task to reverse four years of damage done by the Trump administration, which actively took aim at the LGBTQ+ community, as it did with respect to Black, brown, immigrant, and other communities, whenever it could," said Sharon McGowan, chief strategy officer and legal director of Lambda Legal. "Our analysis shows that while the Biden administration has made progress putting our country back on the right track, we are nowhere close to where we need to be. They should use this report, and the unfulfilled priorities we have identified in it, as a guidepost for the direction our country should be headed over the coming months."
"President Joe Biden and Vice President Kamala Harris promised to use their office to ensure everyone has an equal opportunity to succeed," said Kristine Kippins, deputy legal director for policy at Lambda Legal. "While many important steps have been taken, our assessment after year one is that this administration's homework must be rated as "incomplete." Particularly with LGBTQ+ people, especially Black transgender women and transgender youth, facing increased harassment, violence, and discrimination across our country, we hope the Biden-Harris administration will act with the urgency that the situation demands, and take bold action to tackle the immense challenges we face to build a more perfect union."
The one-year report released by Lambda Legal today follows up on 10 key asks the organization made to the administration as it prepared to take office. It finds that:
The Biden administration took decisive action on a number of issues of tremendous importance to the LGBTQ+ community, including clarification of the scope of sex discrimination protections in federal law and the renunciation of the ban on open service by transgender people currently in the military, and those wishing to serve. The significance of these actions cannot be overstated.

And yet, significant work remains to be done, particularly in areas affecting some of the most vulnerable members of the LGBTQ+ community. For example, the Biden administration must take more decisive action to ensure that all programs funded by federal dollars are operated in a nondiscriminatory manner even when services are provided by third parties, including religiously affiliated entities. And the federal government must end discrimination in its own programs and policies, ranging from barriers to transition-related health care in federally-run health care programs to its outdated and discriminatory blood donation policy, which limits the ability of many gay, bisexual, and transgender people to donate.

With respect to restoring the integrity of our federal judiciary, the Biden administration still has a long way to go in addressing the gross underrepresentation of LGBTQ+ people on the federal bench. The administration must nominate more openly LGBTQ+ people, and particularly LGBT people of color, for judicial vacancies, focusing on the five circuits—D.C., First, Fourth, Eighth, and Tenth—that do not have a single openly LGBTQ+ judge on the bench of either the circuit court or the district courts in its jurisdiction. The administration must also nominate the country's first transgender or nonbinary judge and the first openly bisexual judge in order to ensure the judiciary reflects the society it serves.
A copy of the full report released by Lambda Legal today can be downloaded by clicking here.
Manchin & Sinema join GOP defeating passage of voting rights legislation
The 52-48 vote defeating changing Senate rules was followed by sustained applause from the Republican side of the Senate chamber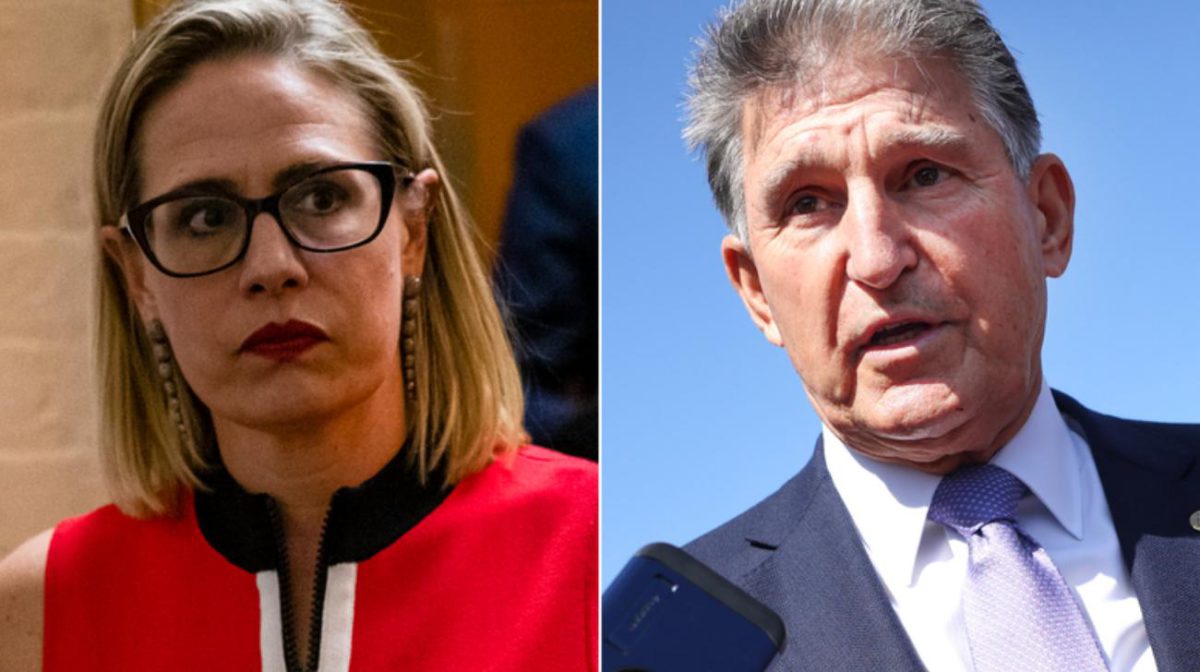 WASHINGTON – On the eve of the anniversary of his first year in office, President Joe Biden suffered a major set-back Wednesday as Senate Republicans joined by conservative West Virginia Democrat Joe Manchin along with fellow Arizona Democrat Kyrsten Sinema, blocked efforts by their party to change filibuster rules in order to pass critical voting rights legislation.
The 52-48 vote defeating changing Senate rules was followed by sustained applause from the Republican side of the Senate chamber. The vote was preceded by an effort to break a GOP filibuster on voting legislation that combines key provisions of two bills: the Freedom to Vote Act and the John Lewis Voting Rights Advancement Act.
That effort failed by a vote of 49-51. New York Democratic Senate Majority Leader Chuck Schumer changed his vote to "no" before the vote was gaveled so that he can offer a motion to reconsider the vote.
In a show of support for voting rights and changing Senate rules, House members in the Congressional Black Caucus marched to the Senate, warning that no matter what happens, they won't stop fighting to pass it, CNN reported.
"We want the Senate to act today in a favorable way, but if they don't, we ain't giving up. I am too young to give up," Rep. Jim Clyburn, (D-SC) the No. 3 Democrat in the House, told CNN.
In separate statements released after the vote by the White House, President Biden and Vice-President Kamala Harris weighed in.
"At the core of our democracy is a basic principle: the right to vote, and to have that vote counted. That principle was assaulted one year ago, when a violent mob attempted a coup seeking to overturn the will of the people. And today, in state after state, Republican state legislatures are engaged in an unprecedented effort to suppress the sacred right to vote and subvert the American bedrock of free and fair elections," Biden said.

"In the face of those threats, I am profoundly disappointed that the United States Senate has failed to stand up for our democracy. I am disappointed — but I am not deterred," he added.

"My Administration will never stop fighting to ensure that the heart and soul of our democracy — the right to vote — is protected at all costs. We will continue to work with allies to advance necessary legislation to protect the right to vote. And to push for Senate procedural changes that will protect the fundamental right to vote." the president stressed.

"As dangerous new Republican laws plainly designed to suppress and subvert voting rights proliferate in states across the country, we will explore every measure and use every tool at our disposal to stand up for democracy. The Vice President will continue to lead this effort, as she has for the past year," the statement concluded.
In her statement, Vice President Kamala Harris speaking about the Senate Vote said;
"Every member of the United States Senate—Democrats, Republicans, and Independents—takes an oath to preserve and protect our Constitution. It is their duty to safeguard our democracy and secure the freedom to vote. Yet today, Senators voted to preserve an arcane Senate procedure rather than secure that fundamental freedom. The American people will not forget this moment. Neither will history.
"Across our nation, anti-voter laws could make it more difficult for as many as 55 million Americans to vote, and will be felt by every American.
"Our Administration will continue to fight to pass federal legislation to secure the right to vote. We will not stop fighting against the anti-voter legislation that Republican legislatures continue to push at the state level—and to champion and support state and local elected officials who work to enact pro-voter legislation. We will work to ensure Americans everywhere can register to vote, cast their vote, and have their vote counted in a free and fair election.
Generations of Americans have fought to strengthen and expand the freedom to vote. While victory was never assured and almost always preceded by setback, ultimately, We the People have prevailed. We will again."
Robert Weissman, President of Public Citizen released a statement saying;
"This is a sad and tragic day for America. As a result of lock-step opposition to basic measures to safeguard our democracy and the refusal of Sens. Sinema and Manchin to agree to rules reform to win passage of legislation that they support, America now faces a frightening future.
"Republicans across the country are engaged in a concerted effort to make it harder for people of color to vote. Extreme partisan and racial gerrymandering is stripping voters of meaningful influence. And proto-fascist forces motivated by Trump's Big Lie are actively organizing to subvert elections in 2022 and 2024 – aiming to override actual results with predetermined outcomes.
"Though the Senate's failure to pass Freedom to Vote: John R. Lewis Act makes the challenge of protecting our democracy exponentially greater, we cannot – and will not — accept this as our fate."
Mayor Annise Parker, President & CEO of LGBTQ Victory Fund, released the following statement on voting rights:
"The right of candidates to compete in fair and democratic election processes is fundamental to our mission to increase the number of LGBTQ elected officials and ensure they reflect the diversity of those they serve. Voter suppression efforts deny voters the equal opportunity to elect their representatives and are a direct challenge to Victory Fund's efforts to advance equality through representation. These laws disproportionately impact LGBTQ people of color and voters in urban areas where LGBTQ people are concentrated. The increasingly strict voter ID laws create unnecessary and sometimes insurmountable obstacles for transgender and nonbinary people attempting to access the ballot box.
"Our Victory Fund Campaign Board – made up of more than 150 political leaders and advocates from across the country – votes to determine who Victory Fund endorses. Senator Kyrsten Sinema is not currently endorsed and if she runs for reelection, her record and actions on the advancement of legislation impacting the equality of LGBTQ people will be a primary consideration for whether she receives our endorsement. That board vote would take place in 2024."
 Kierra Johnson, Executive Director of the National LGBTQ Task Force Action Fund said in a statement:
"The failure to enact the Freedom to Vote, John R. Lewis Act is a profound blow to our Democracy. The inability to ensure voting rights for Black and Brown people and other vulnerable groups like LGBTQ people lays at the feet of those who voted "nay." These are the votes of political extremists, whose fear of losing power has become a justification for carving out LGBTQ+ folks, People of Color, women, poor people and other already marginalized groups from the political process.
Senators who voted for the right of all to participate in our Democratic process have our appreciation. To the rest – shame on you. Nineteen states have passed 34 laws that undermine voting rights, rights that are the threshold of our democratic values and civic responsibility – the very heartbeat of our Democracy. We pledge to do all in our power to Queer the Vote in the 2022 midterm elections and beyond, and we will continue to advocate to restore voting rights to all our nation's people."
HRC/LGBTQ+ groups won't criticize Sinema for refusing filibuster reform
JoDee Winterhof, HRC's senior vice president of policy and political affairs, once worked for Sinema as chief of staff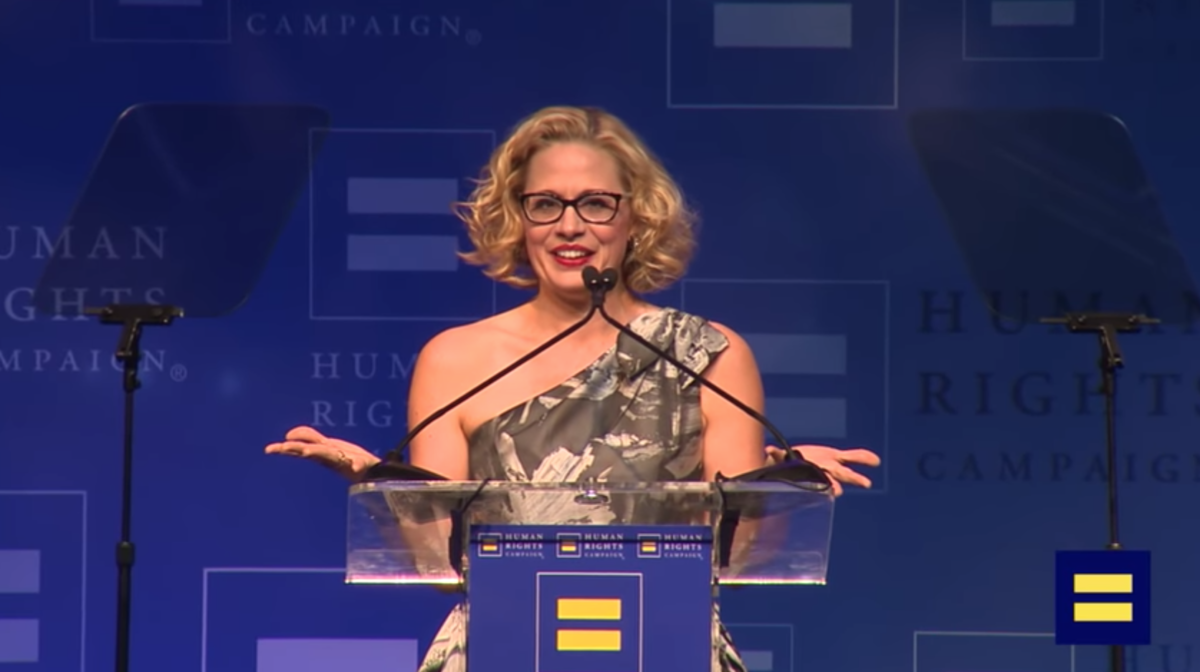 WASHINGTON – Despite an Out bisexual being among two Democrats responsible for thwarting President Biden's call to advance voting rights, LGBTQ+ groups that supported Sen. Kyrsten Sinema (D-Ariz.) stopped short of criticizing her directly for impeding legislation at the top of progressives' wish lists.
Although the change being sought was limited to voting rights legislation, the refusal from Sinema to change the filibuster rule, which requires 60 votes to move legislation to the Senate floor as opposed to a simple majority, effectively put a stake in the heart of the legislative agenda for Democrats, including any possibility of enacting LGBTQ+ civil rights legislation like the Equality Act.
The Human Rights Campaign, the nation's leading LGBTQ+ group, declined to identify Sinema by name in an organizational statement provided by a spokesperson via email in response to a Washington Blade inquiry on her refusal to change the filibuster to pass voting rights legislation.
"The core of our democracy is the right to vote," the statement says. "The United States Senate must act on legislation to protect that right now, including passage of federal voting rights and voting protection legislation. Without its essential safeguards guaranteeing that the voices of all voters — including LGBTQ+ Black, Brown and other minority voters — will be heard at the ballot box, we cannot ensure that any other right, even those currently enshrined in law, will be protected in the years to come."
The closest the statement comes to criticizing Sinema, without actually doing so, is the final line: "As a result, we feel that it is necessary for the Senate to take whatever actions are required, including changes to Senate rules, to ensure a majority to pass this essential legislation."
The Human Rights Campaign endorsed Sinema in the past as a candidate for U.S. Senate and hosted her as a special guest for fundraising and promotional events. It should be noted, JoDee Winterhof, HRC's senior vice president of policy and political affairs, once worked for Sinema as chief of staff.
Asked whether HRC's position was informed by Winterhof's past work, the spokesperson replied: "Many of our staff have experience working on the Hill. Regardless of who they have worked for, we continue to believe that it is necessary for the Senate to take whatever actions are required, including changes to the Senate rules, to pass federal voting reform."
Moments before Sinema was set last Thursday to meet with Biden on the filibuster, she took to the Senate floor preemptively and declared she wouldn't budge.
"There's no need for me to restate my long-standing support for the 60-vote threshold to pass legislation," Sinema said.
Added Sinema: "When one party need only negotiate with itself, policy will inextricably be pushed from the middle towards the extremes," adding that she doesn't support that outcome and "Arizonans do not either."
Joining Sinema in refusing to budge on the filibuster is her fellow moderate Sen. Joe Manchin (D-W.Va.), who has proposed alternatives to the current state of Senate rules, but ultimately rejected the changes proposed by the caucus.
In contrast to the relatively muted response from LGBTQ+ groups, other civil rights organizations were quick to denounce Sinema and Manchin for supporting the filibuster, calling the Senate rules as they stand Jim Crow 2.0. Late Monday, Emily's List announced it would no longer support Sinema for re-election over her position on voting rights.
Martin Luther King III, the son of the late civil rights leader, compared Manchin and Sinema to white moderates who half-heartedly supported his father's work.
"History will not remember them kindly," the younger King said, referring to Sinema and Manchin by name, according to PBS News Hour.
One exception to LGBTQ+ groups declining to criticize Sinema was the National LGBTQ Task Force, which said the senator should be coming up with alternatives to filibuster reform.
Kierra Johnson, executive director of the Task Force, said she's been "asking questions because Sen. Sinema is known for being a supporter of so many pieces of progressive legislation and culture change related to queer people and women's civil and human rights."
"I want to see better and more, right?" Johnson said. "Yes, we should be working to build bridges across the aisle, across political ideology, but for me, the question is if you're not going to support filibuster reform, then what are you supporting, and what is the pathway forward?"
Johnson added Sinema "owes it to the people who have supported her over the years to come up with these alternatives if she won't support filibuster reform."
Asked whether the Task Force has done any outreach to Sinema, Johnson said the organization is "in the process of trying to meet with her folks" and looking at ways to bring to her voices from LGBTQ+ movement community leaders.
Biden's call to reform the filibuster — even though it was limited to voting rights legislation — may have been dead on arrival as Sinema and Manchin have consistently resisted efforts in the Senate to reform the filibuster. The efforts to change Senate rules, however, appeared to have new strength after Biden's speech in Georgia last week making a plea for reform based on the Jan. 6 insurrection at the U.S. Capitol and the restrictive voting law passed in that state.
White House Press Secretary Jen Psaki, asked Friday about Sinema and Manchin refusing to budge on the filibuster, said the administration would continue to push for voting rights legislation.
"I would say that the president's view, as you heard him say yesterday, is that we're going to continue to press to get this done moving forward," Psaki said. "And that means continuing to engage with a range of officials who are supportive, some who have questions and some who are skeptical."
Psaki pointed out Biden ended up having the meeting with Sinema despite her remarks on the floor, adding "that's evidence of his continued commitment to keep engaging."
The LGBTQ+ community, as with any issue, isn't uniform in thinking Sinema should be obligated to have a certain view against the filibuster simply because she's bisexual, or that LGBTQ+ groups should criticize her for being obstructionist.
One LGBTQ+ strategist, who agreed to talk on condition of anonymity, outright rejects calls for Sinema to support a change in rules because the filibuster "ensures that minority perspectives cannot be trampled by majoritarianism."
"Portraying an LGBTQ+ woman as a gender and sexuality traitor shows a deep disrespect for our history," the strategist added. "Sinema's success in fighting for working families, vulnerable populations and LGBTQ+ rights is grounded in the belief that building large coalitions is how to best effect legal and social changes. Naturally, it follows she would be against a change in decades of Senate precedent that would prioritize hyper partisanship over persuasion."
Biden's speech in Georgia may have been more of an attempt to excite the progressive base as opposed to making a strategic push for filibuster reform. After all, his popularity is at an all-time low, which limits his influence. A POLITICO/Morning Consult poll asking voters to grade Biden after his first year in office found 37 percent gave him an "F," compared to the 31 who gave either "A" and "B," which is a touch worse than Trump at this point in his presidency.
The LGBTQ Victory Fund, which has endorsed Sinema in the past, declined to make any declarations about withholding an endorsement when asked by the Washington Blade.
"Our Victory Fund Campaign Board – made up of more than 150 political leaders and advocates from across the country – votes to determine our endorsements," said Elliot Imse, a Victory Fund spokesperson. "If Sen. Sinema runs for reelection, a review of her record as it relates to equality will of course be a primary consideration for whether she receives our endorsement. That board vote would take place, if she applies for endorsement, in late 2023 or 2024."
Imse added as a U.S. Senator Sinema is not currently up for election because after being elected in 2018 she is set to hold her seat for another four years.
 
"Sen. Sinema is not currently endorsed by Victory Fund and is not on an active ballot," Imse said. "We last endorsed her in 2018 when she was running against Martha McSally – a right-wing extremist candidate vociferously opposed to equality for LGBTQ+ people."