Senate passes bill designating Pulse as a national memorial
"The tragedy at Pulse rocked our community and served as a reminder of the work we have to do to uproot hate and bigotry."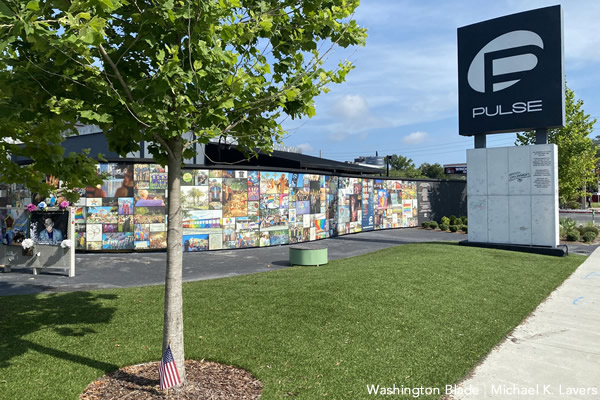 WASHINGTON – In a rare bipartisan move, a bill that designates the former Pulse nightclub in Orlando, Florida a national memorial was passed by unanimous consent in the U.S. Senate Wednesday.
Florida's two U.S. Senators Marco Rubio (R-FL) and Rick Scott (R-FL) introduced Senate Resolution 265 recognizing the fifth anniversary and honoring the 49 victims of the mass shooting attack inside the Pulse Nightclub that occurred on June 12, 2016.
Companion Senate legislation also passed was authored by California U.S. Senator Alex Padilla (D-CA).
"It is my hope that this memorial will serve as an enduring reminder of the pain and loss felt in Orlando five years ago and as a testament to the resilience and strength of the LGBTQ+ community. It is also an important reminder of the need recommit ourselves to end the senseless cycle of gun violence that has touched too many families across the country and taken too many of our loved ones," Senator Padilla told the Blade in an emailed statement.
"It's an epidemic that has claimed far too many LGBTQ+ lives, particularly in Black and Latino communities. We will never let the memory of the victims of the Pulse Nightclub mass shooting fade away– and this memorial is an important part of their enduring legacy," Padilla added.
Congressman Darren Soto's (D-FL) House Resolution 49 that passed by voice vote on May 13 in the House was also passed by the Senate.
"The tragedy at Pulse rocked our community and served as a reminder of the work we have to do to uproot hate and bigotry. We're proud of the bipartisan coalition of Florida Congressional leaders for leading the effort to recognize this hallowed ground as a national memorial site.," Brandon J. Wolf, the Development Officer and Media Relations Manager for LGBTQ advocacy group Equality Florida and a Pulse survivor told the Blade. "Our visibility matters. May the 49 lives stolen never be forgotten. And may we always honor them with action."
Wolf was inside the club at the time of the shooting and lost his two best friends, Juan Ramon Guerrero and Christopher Andrew (Drew) Leinonen, who were among the 49 murdered during the rampage. Wolf had managed to escape but the event has forever left him scarred.
Since that terrible night Wolf has been a force for advocacy in gun control and LGBTQ equality rights and is a nationally recognized leader in those endeavors to include by President Joe Biden.
"Pulse is hallowed ground and what happened on June 12, 2016 must never be forgotten. " Wolf added.
Florida's Senator's both released statements:
"The terrorist attack at Orlando's Pulse nightclub was a heinous act of violence and hatred against members of the LGBTQ community," Marco Rubio said. "Forty-nine innocent lives were lost on that horrific day. As the fifth anniversary approaches, we must continue to honor the memory of those who were taken far too soon. And while work still remains to root out evil, I am inspired by Orlando's continued resiliency, pride, and strength."
Rick Scott, who was Florida's governor at the time of the mass shooting said, "Nearly five years ago today, our state, nation, the City of Orlando, and Hispanic and LGBTQ communities were attacked, and 49 innocent and beautiful lives were lost. It was an unspeakable tragedy," he said.
"An evil act of terrorism designed to divide us as a nation and strike fear in our hearts and minds. But instead, we came together, and supported each other through heartbreak and darkness, to preserve and rebuild. Today, we still stand strong, together, to remember the 49 young lives lost that tragic day and honor their memory with passage of our resolution and our bill to establish the 'National Pulse Memorial.' It is my hope that this memorial will forever serve as a tribute to the victims and a reminder for us all to always stand for love and kindness over hate and evil in this world."
Although the United States Senate marked the upcoming fifth anniversary by honoring the victims and shooting survivors with passage of the legislation which now goes to President Joe Biden for his signature, in Florida, Republican Governor Ron De Santis has taken a different tack.
Last week, DeSantis vetoed funding for LGBTQ programs from the state budget including money earmarked for mental health programming to support survivors of the Pulse Massacre, to house homeless LGBTQ children, and for Orlando's LGBTQ Community Center.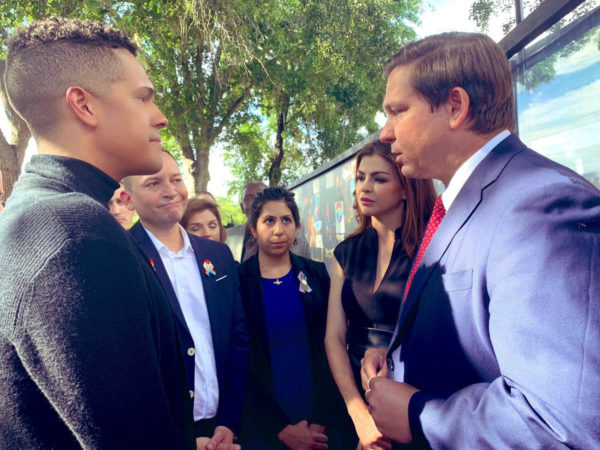 These actions following his signing a bill on June 1, the start of LGBTQ Pride month- an education bill amended to include a previous stand alone bill, specifically targeting transgender girls and young women, banning them from playing on female sports teams.
"Let's be clear about what this is: Governor DeSantis has declared war on Florida's LGBTQ community." said Wolf. "Before the 2019 Remembrance Ceremony, Governor DeSantis stood on hallowed ground, steps from where I escaped the building in 2016, and promised me that he would always support those of us impacted by the Pulse nightclub shooting. Today, almost two years later to date, he vetoed mental health services for us. I will never forget."
Health care orgs ask Feds investigate trans healthcare threats
The groups also call on Twitter, TikTok and Meta-Facebook and Instagram, to do more to prevent coordinated campaigns of disinformation
CHICAGO – In a letter sent Monday to U.S. Attorney General Merrick Garland, the American Medical Association joined with the American Academy of Pediatrics (AAP), and Children's Hospital Association asking the Department of Justice investigate [the] increasing "threats of violence against physicians, hospitals and families of children for providing and seeking evidence-based gender-affirming care."
The AAP and AMA collectively represent more than 270,000 physicians and medical students and CHA represents more than 220 children's hospitals across the country. The groups wrote to Garland urging "swift action to investigate and prosecute all organizations, individuals, and entities responsible."
The AMA letter highlighted one instance where a mother was prevented from seeing her newborn premature infant because the NICU was locked down due to a bomb threat. These attacks on children's hospitals have effects on so many people who aren't even involved in gender affirming care.
Attacks on American hospitals providing trans healthcare, especially those with clinics treating trans youth have been targeted by anti-Trans extremists led by the Daily Wire's Matt Walsh and Brooklyn, New York-based Chaya Raichik, a former real estate agent whose 'Libs of Tik-Tok' have spread misinformation and lies about gender-affirming surgery which has fostered attacks on those healthcare facilities by far-right extremist elements.
"Whether it's newborns receiving intensive care, children getting cancer treatments or families accessing compassionate care for their transgender adolescents, all patients seeking treatment deserve to get the care they need without fear for their personal safety," wrote AAP President Moira Szilagyi, MD, PhD, FAAP. "We cannot stand by as threats of violence against our members and their patients proliferate with little consequence. We call on the Department of Justice to investigate these attacks and social media platforms to reduce the spread of the misinformation enabling them."
In addition to the letter to the Department of Justice, the groups call on Twitter, TikTok and Meta, which owns Facebook and Instagram, to do more to prevent coordinated campaigns of disinformation. The organizations ask the platforms to take bolder action when false information is shared about specific institutions and physicians. They also urge social media companies to enforce safety and hateful conduct policies to stop the endangerment of patients, families, physicians and health care staff.
Raichik who has been suspended from Facebook and also Twitter for inflammatory lies and propaganda about Trans youth healthcare, pledged to redouble her attacks on hospitals providing trans people with health care, she wrote in a rant on her Substack in which she called gender-affirming care "mutilating the body."
Libs of TikTok has reportedly been suspended multiple times on multiple platforms, including Instagram, Facebook, and Twitter. Raichik's last Twitter suspension came for accusing LGBTQ people of "grooming" children, which Twitter confirmed violates its policies against hateful conduct.
Today as her latest suspension was lifted by Twitter, Raichik attacked the Barbara Bush Children's Hospital in Maine as documented on Twitter by Harvard Law professor Alejandra Caraballo.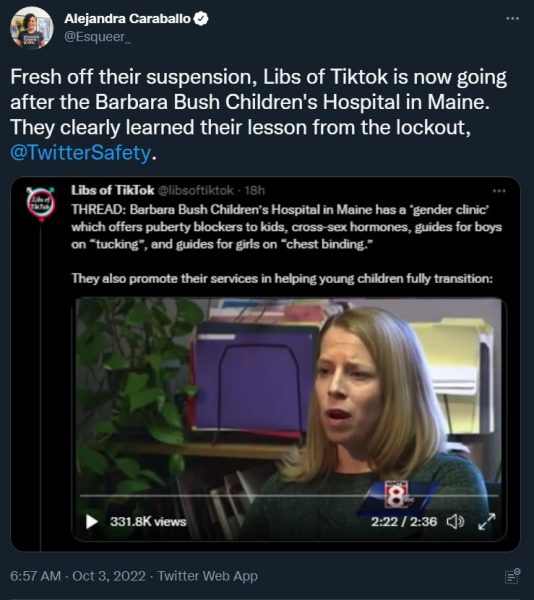 Just this past week, inspired by the Daily Wire's Walsh, Tennessee lawmakers and Governor Bill Lee who provided Walsh with a statement, sent a letter Vanderbilt University Medical Center's Pediatric Transgender Clinic demanding gender-affirming surgeries cease.
"We are committed to providing safe, supportive and inclusive health care environments for each and every child and family, and the clinicians and staff who are dedicated to caring for children," said CHA President Amy Wimpey Knight. "Threats and acts of violence are not a solution, nor a substitute, for civil dialogue about issues of a child or teen's health and wellbeing. At CHA, we are committed to working across sectors to prevent misleading and inflammatory comments that result in threats to those caring for patients."
The groups wrote in their letter to Attorney General Garland, "Our organizations are dedicated to the health and well-being of all children and adolescents. We are committed to the full spectrum of patient care—from prevention to critical care. We stand with the physicians, nurses, mental health specialists, and other health care professionals who provide evidence-based health care, including gender-affirming care, to children and adolescents."
Two months ago anti-LGBTQ+ far right extremists targeted Boston Children's Hospital, threatening its employees and medical staff after falsehoods and disinformation was spread online about the healthcare facility's treatment of transgender youth by Libs of Tik-Tok, Walsh, and conservative journalist and anti-LGBTQ+ activist Christopher Rufo.
The United States Department of Justice launched an investigation into the Boston Children's threats according to an announcement by the United States Attorney for the District of Massachusetts, Rachael Rollins.
Last month D.C.'s Children's National Hospital became the target of threatening phone calls, email messages and social media postings after Libs of Tiktok posted an incorrect report claiming the hospital routinely performs hysterectomies on transgender patients under the age of 18.
GOP State lawmakers to hospital: Stop gender-affirming surgeries
The clinic is the only healthcare provider in Tennessee offering clinical care programs for transgender & gender-expansive children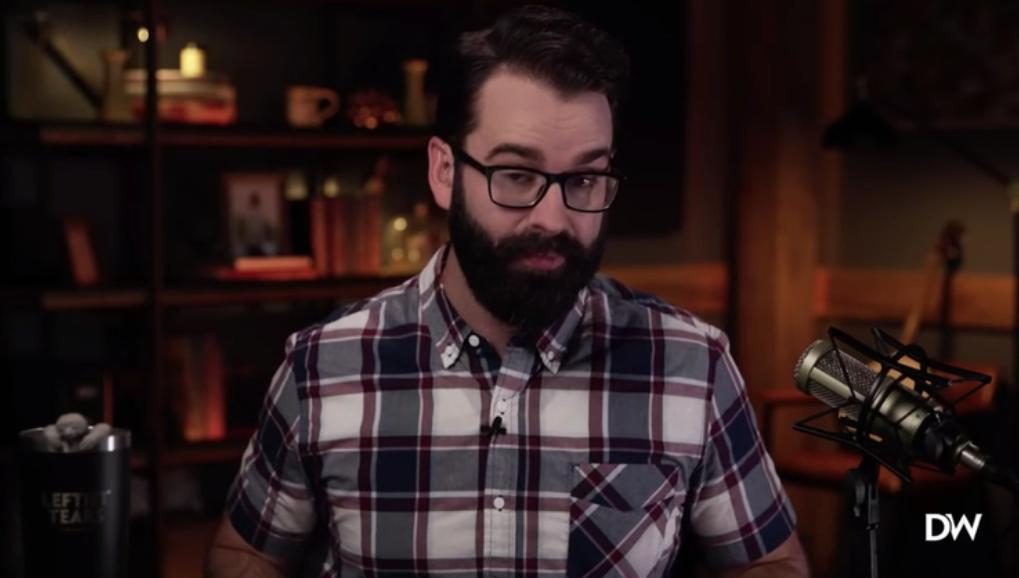 NASHVILLE – A group of Republican state lawmakers in Tennessee sent a letter to Vanderbilt University Medical Center's Pediatric Transgender Clinic demanding gender-affirming surgeries cease.
The letter came a few days after Republican Governor Bill Lee called for an investigation into the clinic at the Monroe Carell Jr. Children's Hospital at Vanderbilt in a statement after reporting by transphobic far-right pundit Matt Walsh on his Daily Wire show.
"The 'pediatric transgender clinic' at Vanderbilt University Medical Center raises serious moral, ethical and legal concerns," Governor Lee said in his statement. "We should not allow permanent, life-altering decisions that hurt children or policies that suppress religious liberties, all for the purpose of financial gain. We have to protect Tennessee children, and this warrants a thorough investigation."
State Rep. Jason Zachary and more than 60 of his Republican colleagues sent a letter to addressed to the chair of the hospital's board of directors calling on Vanderbilt to halt the Clinic's trans youth healthcare regarding gender affirming treatments.
This is a time in which elected leaders must boldly lead and speak on behalf of the people.
I've been joined by my esteemed @tnhousegop colleagues in formally requesting that Vanderbilt Medical halt all gender transition surgeries on minors.
1/ pic.twitter.com/FgiRdLHEM4

— Rep. Jason Zachary (@JasonZacharyTN) September 28, 2022
Zachary also noted the letter also requested that all conscientious and religious objections be honored.
Walsh and the far-right extremist anti-LGBTQ Twitter account Libs of TikTok, run by Brooklyn-based Chaya Raichik have previously grabbed headlines for spreading what Trans advocates and LGBTQ+ activists call anti-LGBTQ hate speech.
Raichik who has been suspended from Facebook and also Twitter for inflammatory lies and propaganda about Trans youth healthcare, pledged to redouble her attacks on hospitals providing trans people with health care, she wrote in a rant on her Substack in which she called gender-affirming care "mutilating the body." 
Libs of TikTok has reportedly been suspended multiple times on multiple platforms, including Instagram, Facebook, and Twitter. Raichik's last Twitter suspension came for accusing LGBTQ people of "grooming" children, which Twitter confirmed violates its policies against hateful conduct.
In line with the earlier attacks on Boston's Children's Hospital and Washington D.C.'s Children's with misinformation and misleading characterizations of the trans youth health care provided by those facilities, in a lengthy thread Twitter the Daily Wire's Walsh attacked Vanderbilt's clinic.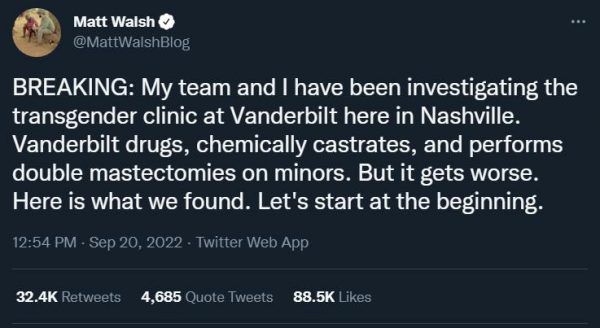 Vanderbilt opened its trans clinic in 2018. During a lecture the same year, Dr. Shayne Taylor explained how she convinced Nashville to get into the gender transition game. She emphasized that it's a "big money maker," especially because the surgeries require a lot of "follow ups" Walsh tweeted adding:
Vanderbilt was apparently concerned that not all of its staff would be on board. Dr. Ellen Clayton warned that "conscientious objections" are "problematic." Anyone who decides not to be involved in transition surgeries due to "religious beliefs" will face "consequences"
In case the objectors hadn't gotten the memo, Vanderbilt unveiled a program called "Trans Buddies." The "buddies" are trans activists from the community who attend appointments with trans patients, monitoring the doctors to guard against "unsafe" behavior such as misgendering, Walsh continued.
Vanderbilt makes their Trans Buddies available to children, too. They make lots of "services" available to children, including chemical castration. Though at some point in the last month they removed explicit admission of this fact from their site. Here's the archived screenshot:

But they must have forgot to delete a video from Vanderbilt Psychiatry's Youtube channel back in 2020 which admits explicitly that they will give and have given irreversible hormone drugs to children as young as 13, Walsh wrote in the thread.
After they have drugged and sterilized the kids, Vanderbilt — as explained in this video presentation by plastic surgeon Julien Winocour and Physician's Assistant Shalyn Vanderbloemen — will happily perform double mastectomies on adolescent girls.
So, let's review. Vanderbilt got into the gender transition game admittedly in large part because it is very financially profitable. They then threatened any staff members who objected, and enlisted a gang of trans activists to act as surveillance in order to force compliance.
They now castrate, sterilize, and mutilate minors as well as adults, while apparently taking steps to hide this activity from the public view. This is what "health care" has become in modern America, Walsh finished.
Vanderbilt responded to Walsh in a statement:
"(VUMC) is now the subject of social media posts and a video that misrepresent facts about the care the Medical Center provides to transgender patients," said the university. "VUMC began its Transgender Health Clinic because transgender individuals are a high-risk population for mental and physical health issues and have been consistently underserved by the U.S. health system."
Walsh also shared a video that featured Vanderbilt University law and genomics professor Ellen Clayton, who discouraged physicians from religious objections to transgender surgeries.
"Saying that you're not going to do something because of your … religious beliefs is not without consequences, and it should not be without consequences," she said in the undated clip. "I just want to put that out there. If you don't want to do this kind of work, don't work at Vanderbilt."
The University in its statement disputed that assertion by Clayton:
"Our policies allow employees to decline to participate in care they find morally objectionable, and do not permit discrimination against employees who choose to do so. This includes employees whose personal or religious beliefs do not support gender-affirming care for transgender persons," Vanderbilt wrote.
The Tennessee Equality Project notes that the clinic is the only healthcare provider in the state offering clinical care programs for transgender and gender-expansive children and adolescents.
Out U.S. Rep. introduces bill to create U.S. LGBTQ history museum
"It is vital to remember our collective past when certain states seek to constrain & repeal existing rights by passing laws that harm LGBTQ+"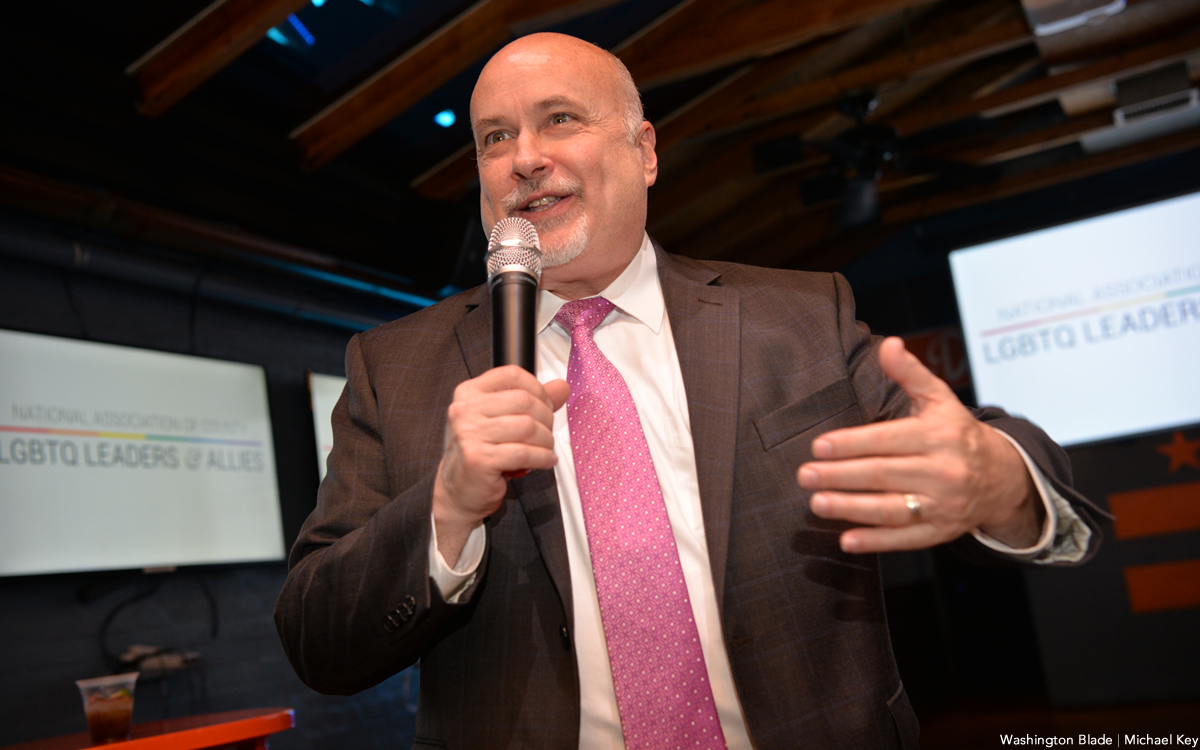 WASHINGTON – U.S. Rep. Mark Pocan (D-Wis.) has introduced legislation that would set up the process to create a National Museum of American LGBTQ+ History & Culture, potentially as an official site within the Smithsonian Institution in Washington, D.C.
Pocan, one of nine openly gay members of the U.S. House and co-chair of the LGBTQ+ Equality Caucus, said in a statement Thursday the measures would are effort to preserve LGBTQ history "as our community faces unprecedented attacks and attempts to erase our history." The pair of bills is H.R.9070 and H.R.9071.
"It is vital to remember our collective past – particularly when certain states seek to constrain and repeal existing rights by passing bills that harm LGBTQ+ youth and our community at large," Pocan said. "Let's tell these stories, and honor the many contributions the LGBTQ+ community has made to this nation with a museum in Washington, D.C."
The first bill, according to a news statement, would creates an eight-member commission of individuals with expertise in museum planning or LGBTQ+ research and culture "to look into the viability of establishing such a facility in the nation's Capital."
Among other things, the commission would be charged with recommending a plan on action for museum, including fundraising for the museum, and submitting to Congress a plan for construction of the museum, the statement says.
The bill would also instruct the commission to address whether the museum should be part of the Smithsonian Institution, based in the nation's capital and the world's largest museum and research complex, per the news statement. The full study, the statement says, would have to be completed in 18 months.
If the Smithsonian were to adopt the a museum on LGBTQ history and culture, it would be similar to other museums under its jurisdiction focused on minority populations in the United States, including the National Museum of African American History & Culture and the National Museum of the American Indian.
The second bill, according to a news statement, would be eligible for consideration by Congress after the commission completes its work and issues its recommendations and allow for formal creation of the museum. More than 50 lawmakers, including all nine openly gay members of the U.S. House, co-sponsor the legislation.