Orlando marks the fifth anniversary of the Pulse massacre
"I echo our mayor to say to the survivors and family members of Pulse: it's okay to not be okay. This was a tragedy."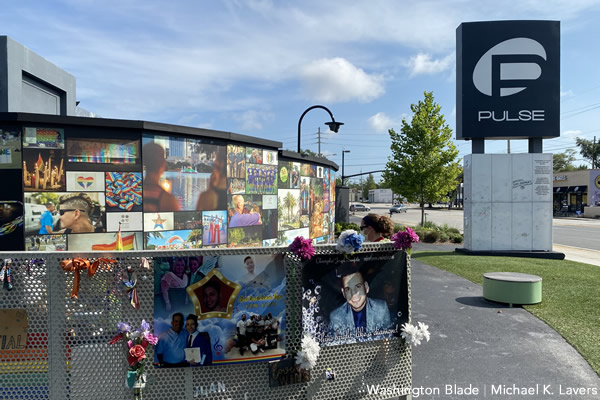 ORLANDO, FL – On that morning five summers ago this date, survivors gathered, stunned and grieving over the horror that had been visited upon them and others frantically calling phones that would never be answered again while a community took stock of the mass murder that had claimed the lives of forty-nine innocents. June, 12, 2016 joined a litany of dates of death and suffering in American history this time impacting the LGBTQ community and beyond.
Saturday, survivors and community leaders gather in Orlando, Florida to commemorate and honor those 49 American lives lost in that act of senseless gun violence.
"Orlando was called to action on June 12, 2016. Our city was asked to find in ourselves the strength to respond with empathy when faced with an unthinkable act of violence. We are still working every day to honor the 49 angels and every person impacted by the Pulse tragedy with action. Together, we continue to make Orlando a more inclusive, welcoming and equitable community for all," Orlando Mayor Buddy Dyer said. ""Orlando United" was our call to action five years ago, but it is up to us all to ensure that this isn't simply a slogan that we bring out annually as we mark the time that's passed since the tragedy. Instead, it must be part of our core commitment to real change."
"We're still very much in the healing phase and trying to find our way," Pulse owner Barbara Poma told the Blade on Tuesday during a telephone interview.
The massacre at the time was the deadliest mass shooting in modern U.S. history. Nearly half of the victims were LGBTQ Puerto Ricans. The massacre also sparked renewed calls for gun control.
Poma told the Blade that she expects construction will begin on a "Survivor's Walk" at the site by the end of the year. A museum — which she described as an "education center" that will "talk about the history of the LGBT community and its struggles and stripes for the last century or so … about why safe spaces were important to this community" and what happened at Pulse and the global response to it — will be built a third of a mile away.
"We really feel it is important to never forget what happened at Pulse and to tell the story of that," said Poma.
Poma noted the onePULSE Foundation of which she is the executive director met with representatives of the 9/11 Tribute Museum and the Oklahoma City National Memorial and Museum to discuss the memorial. Poma when she spoke with the Blade acknowledged the plans have been criticized.
"This kind of opposition is not unique to these kind of projects," she said. "It's just important to know that really what we're trying to do is make sure what happened is never forgotten and those lives were never forgotten," added Poma.
In a rare bipartisan move, a bill that designates the former Pulse nightclub a national memorial was passed by unanimous consent in the U.S. Senate this past Wednesday.
"The tragedy at Pulse rocked our community and served as a reminder of the work we have to do to uproot hate and bigotry. We're proud of the bipartisan coalition of Florida Congressional leaders for leading the effort to recognize this hallowed ground as a national memorial site.," Brandon J. Wolf, the Development Officer and Media Relations Manager for LGBTQ advocacy group Equality Florida and a Pulse survivor told the Blade. "Our visibility matters. May the 49 lives stolen never be forgotten. And may we always honor them with action."
Wolf was inside the club at the time of the shooting and lost his two best friends, Juan Ramon Guerrero and Christopher Andrew (Drew) Leinonen, who were among the 49 murdered during the rampage. Wolf had managed to escape but the event has forever left him scarred.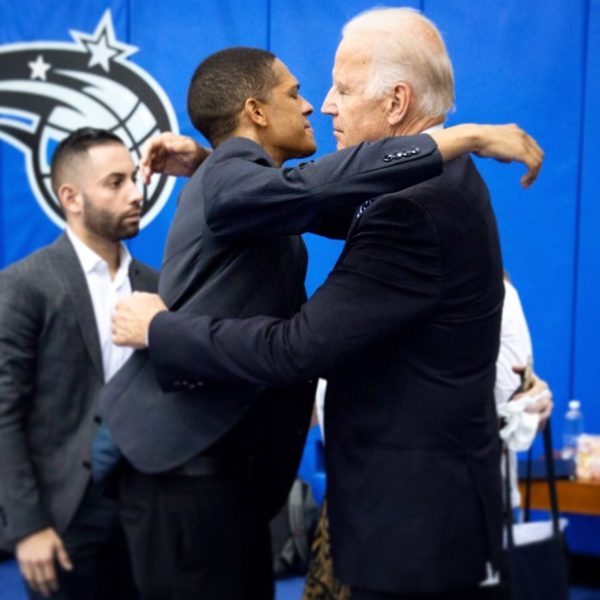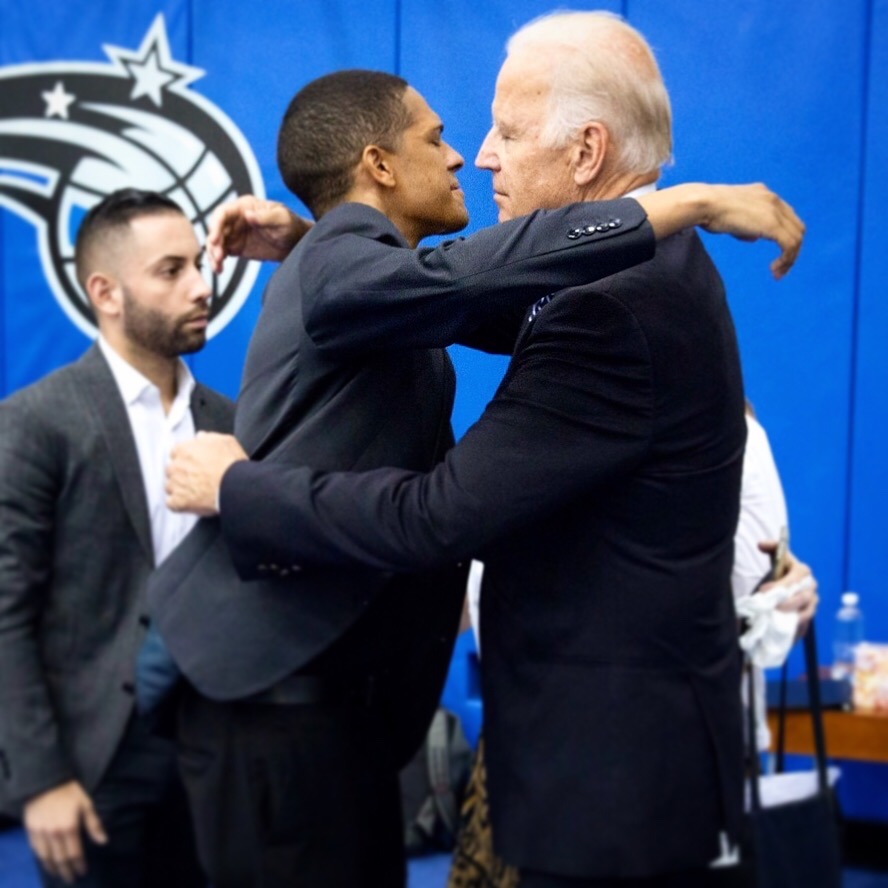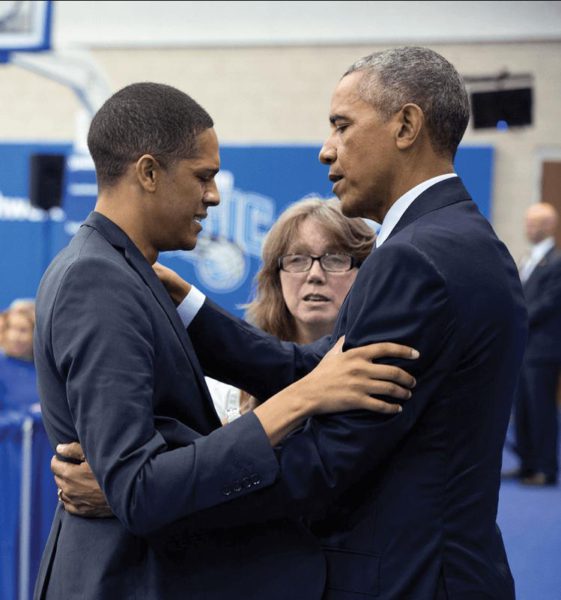 Since that terrible night Wolf has been a force for advocacy in gun control and LGBTQ equality rights and is a nationally recognized leader in those endeavors to include by President Joe Biden.
"Pulse is hallowed ground and what happened on June 12, 2016 must never be forgotten. " Wolf added.
"I echo our mayor to say to the survivors and family members of Pulse: it's okay to not be okay. This was a tragedy. The nation may have watched and grieved with us, but the pain that you may be feeling is personal. I want you to know that we embrace you with love, not as symbols but as yourselves. If you are struggling, there is help available, and I encourage you to reach out," said U.S. House Representative Val Demings (D-FL)
"It can be hard to find the words, because the truth is that no words can make this right for the survivors and families of those we lost. That's why five years ago we promised to 'honor them with action,' not just with words. As we move forward from this anniversary, it is my prayer that all of us will recommit ourselves to that mission, to ensure that every Pulse survivor—and every American—can live in a nation where each person is safe to go out to a nightclub or any other place, where our LGBTQ community is protected, where the highest-quality mental health support is available to those who need it, and where we treat gun violence as the threat that it is to our loved ones. I know that we can do better, and as we commemorate this sorrowful anniversary, I believe that we must do better."
In Washington, California U.S. Senator Alex Padilla, co-sponsor of legislation to make Pulse a National Memorial reflected,
"It is my hope that this memorial will serve as an enduring reminder of the pain and loss felt in Orlando five years ago and as a testament to the resilience and strength of the LGBTQ+ community. It is also an important reminder of the need recommit ourselves to end the senseless cycle of gun violence that has touched too many families across the country and taken too many of our loved ones," Padilla told the Blade in an emailed statement.
"It's an epidemic that has claimed far too many LGBTQ+ lives, particularly in Black and Latino communities. We will never let the memory of the victims of the Pulse Nightclub mass shooting fade away– and this memorial is an important part of their enduring legacy," he added.
Join the The Dru Project in front of the mural at the Student Union for a vigil for the 49 people lives lost during the Pulse shooting 5 years ago. Starting at 11 AM on Sunday. Bring flowers, love, and memories to share. pic.twitter.com/exIX8msvj0

— UCF LGBTQ Services (@UCF_LGBTQ) June 11, 2021
The White House on Saturday released a statement from President Biden who had traveled and met with survivors and the families of the victims 5 days after the massacre while he was the vice-president of the United States under President Barack Obama.
"Five years ago today in Orlando in the middle of Pride Month, our nation suffered the deadliest attack affecting the LGBTQ+ community in American history, and at the time, the deadliest mass shooting by a single gunman.

Within minutes, the Pulse nightclub that had long been a place of acceptance and joy turned into a place of unspeakable pain and loss. Forty-nine people were there celebrating Latin night were murdered, even more injured, and countless others scarred forever – the victims were family members, partners and friends, veterans and students, young, Black, Asian and Latino – our fellow Americans.

A few days later, I traveled with President Obama to pay respects to them and their families, to thank the brave first responders and the community who found strength and compassion in each other, and to pledge that what happened would not be forgotten. 

Over the years, I have stayed in touch with families of the victims and with the survivors who have turned their pain into purpose, and who remind us that we must do more than remember victims of gun violence and all of the survivors, family members, and friends left behind; we must act.

In the coming days, I will sign a bill designating Pulse Nightclub as a national memorial, enshrining in law what has been true since that terrible day five years ago: Pulse Nightclub is hallowed ground.

But there is more we must do to address the public health epidemic of gun violence in all of its forms – mass shootings and daily acts of gun violence that don't make national headlines.

It is long past time we close the loopholes that allow gun buyers to bypass background checks in this country, and the Senate should start by passing the three House-passed bills which would do exactly that. It is long past time we ban assault weapons and high capacity magazines, establish extreme risk protection orders, also known as "red flag" laws, and eliminate gun manufacturers' immunity from liability.

We must also acknowledge gun violence's particular impact on LGBTQ+ communities across our nation. We must drive out hate and inequities that contribute to the epidemic of violence and murder against transgender women – especially transgender women of color. We must create a world in which our LGBTQ+ young people are loved, accepted, and feel safe in living their truth. And the Senate must swiftly pass the Equality Act, legislation that will ensure LGBTQ+ Americans finally have equal protection under law.

In the memory of all of those lost at the Pulse nightclub five years ago, let us continue the work to be a nation at our best – one that recognizes and protects the dignity and safety of every American."
The Orlando Sentinel published a series of podcasts with PULSE survivors. Here's a link to the interview with Brandon Wolf on June 11, 2021:
https://www.orlandosentinel.com/news/conversations-podcast/os-ne-s6-pulse-5-years-later-brandon-wolf-podcast-ep-3-20210611-2klfsi4xw5ay5dau3hlj62eqp4-story.html
Additional reporting by Michael K. Lavers
U.S. Appellate Court rules against anti-LGBTQ website designer
In the 2-1 ruling, the court said Colorado had a compelling interest in protecting the "dignity interests" of members of marginalized groups.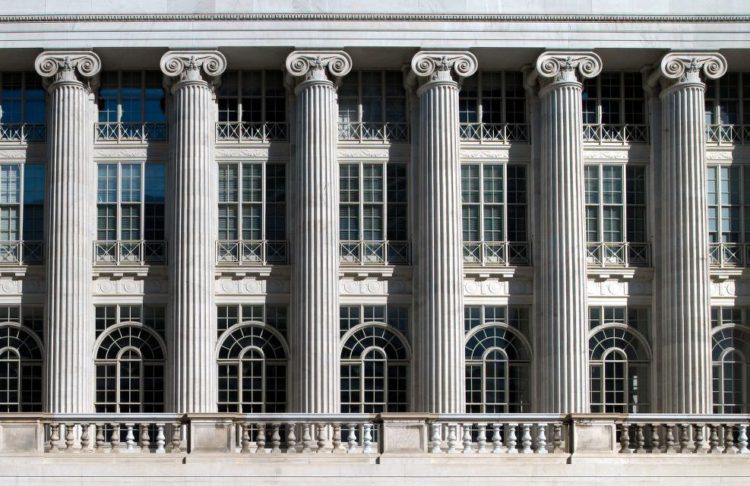 DENVER – A three judge panel of the U.S. 10th Circuit Court of Appeals on Monday ruled against a Lakewood, Colorado based web designer who sued to challenge the state's anti-discrimination law, claiming that it would force her to design wedding websites for same-sex couples which violated her 'Christian' beliefs.
Lorie Smith, represented by anti-LGBTQ legal group, the Alliance Defending Freedom, (ADF)- listed by the Southern Poverty Law Center as an anti-LGBTQ extremist hate group, claimed in court filings that the Colorado law violated Smith's freedom of speech and freedom of religious expression.
In the 2-1 ruling, the panel said Colorado had a compelling interest in protecting the "dignity interests" of members of marginalized groups through its law.
The law that is being challenged by Smith and ADF is the same one that was argued before the U.S. Supreme Court and decided in 2018, Masterpiece Cakeshop, Ltd., et al., Petitioners v. Colorado Civil Rights Commission, et al., in the case of another Lakewood business and individual, Jack Phillips.
The high court in the Masterpiece Bakeshop case narrowly ruled in a 7–2 decision, the Colorado Civil Rights Commission had not acted employing religious neutrality. In the decision Associate Justice Anthony Kennedy, writing for the court majority on Monday, said it is "unexceptional" that Colorado law "can protect gay persons in acquiring products and services on the same terms and conditions that are offered to other members of the public," but at the same time, "the law must be applied in a manner that is neutral toward religion."
The high court however did not rule on the broader intersection of anti-discrimination laws, free exercise of religion, and freedom of speech, and whether a business can invoke religious objections to refuse service to LGBTQ people.
In a statement the ADF's senior counsel, John Bursch noted that the group would appeal Monday's ruling. "The government should never force creative professionals to promote a message or cause with which they disagree. That is quintessential free speech and artistic freedom," Bursch said.
"This really isn't about cake or websites or flowers," Lambda Legal senior counsel Jennifer C. Pizer said in a statement. "It's about protecting LGBTQ people and their families from being subjected to slammed doors, service refusals and public humiliation in countless places – from fertility clinics to funeral homes and everywhere in between."
Lambda Legal, is a legal group that fights for the civil rights of LGBTQ people and had submitted a brief supporting the state's anti-discrimination law in the case.
Colorado Solicitor General Eric Olson questioned whether Smith should even be allowed to challenge the law since she had not started offering wedding websites yet, the Associated Press reported.
But if she did, Olson said, her argument would mean she would refuse to create a website for a hypothetical same-sex couple named Alex and Taylor but agree to make the same one for an opposite-sex couple with the same names. He said that would be discrimination under the Colorado Anti-Discrimination Act, which prohibits discrimination on the basis of sexual orientation.
Judge Mark Beck Briscoe wrote in Monday's majority opinion (303 Creative, et al. v. Elenis, et al.) that "we must also consider the grave harms caused when public accommodations discriminate on the basis of race, religion, sex, or sexual orientation. Combatting such discrimination is, like individual autonomy, `essential' to our democratic ideals."
In his dissent, Chief Judge Timothy Tymkovich wrote that "this case illustrates exactly why we have a First Amendment. Properly applied, the Constitution protects Ms. Smith from the government telling her what to say or do."
More Americans personally know someone who's transgender, non-binary
Half of Americans say they would be either very or somewhat comfortable using a gender-neutral pronoun to refer to someone if asked to do so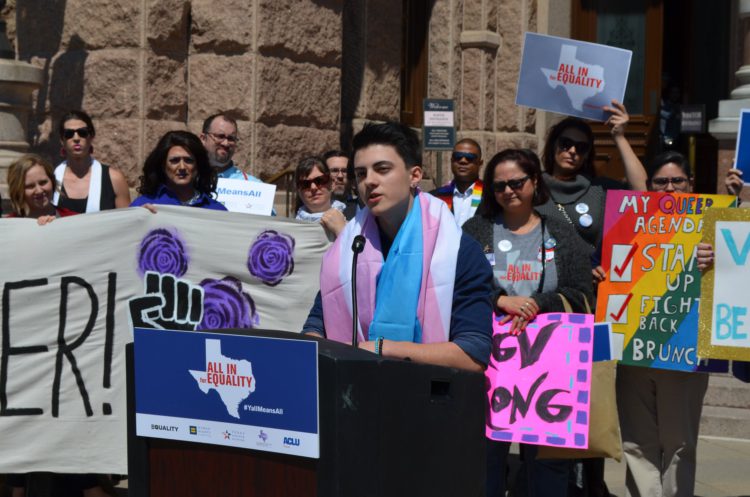 WASHINGTON – More Americans personally know a transgender person or someone who goes by gender-neutral pronouns, according to new data from the non-partisan Pew Research Center.
A survey found 42 percent of Americans know someone who's transgender, who is up from 37 percent who said so in 2017. Although most Americans, 57 percent, still say they don't know anyone who's transgender, that's down from 63 percent five years ago.
Similarly, 26 percent of Americans say they know someone who uses non-binary gender pronouns compared to the 18 percent in 2018 who said they knew someone uses pronouns such as "they" as opposed to "he" or "she."
At the same time, comfort levels with using gender-neutral pronouns – as well as their opinions on whether someone's gender can differ from the sex they were assigned at birth – has remained about the same. Half of Americans say they would be either very or somewhat comfortable using a gender-neutral pronoun to refer to someone if asked to do so, compared to 48 percent who say they would not be comfortable. The numbers, according to Pew Research, are basically unchanged since 2018.
The survey found profound differences by age, party, and education in knowing a transgender person or someone who goes by gender-neutral pronouns, although in both parties growing shares of Americans report knowing a person who's transgender.
For Americans under age 30, some 53 percent say they know a transgender person, which is up from 44 percent in 2017. In the same age group, 46 percent of younger U.S. adults know someone who goes by gender-neutral pronouns, compared to 32 percent in 2018.
The Pew Research Center conducted the survey of 10,606 U.S. adults between June 14 and June 17. The survey is weighted to reflect the U.S. adult population in terms of gender, race, ethnicity, partisan affiliation, education, and other categories, according to Pew Research.
Louisiana lawmakers fail to overturn Edwards veto of Trans sports bill
Edwards further said that the bill was "mean" because it targets "the most emotionally fragile children in the state of Louisiana."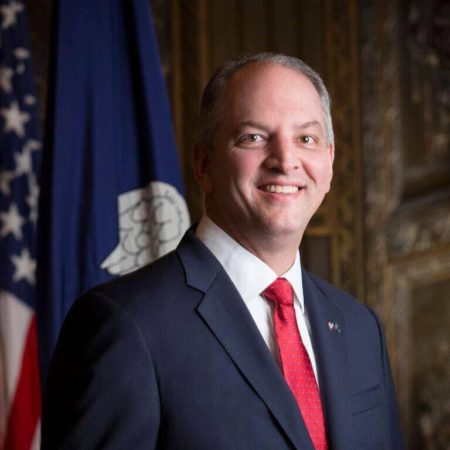 BATON ROUGE – Louisiana lawmakers failed to override Gov. John Bel Edwards' (D) veto last month of a bill that would have barred trans girls and women from participating on athletic teams or in sporting events designated for girls or women at elementary, secondary and postsecondary schools.
The measure, Senate Bill 156 authored by Sen. Beth Mizell titled the 'the Fairness in Women's Sports Act,' in the Governor's eyes, "was a solution in search of a problem that simply does not exist in Louisiana," Edwards said in his veto statement;
"As I have said repeatedly when asked about this bill, discrimination is not a Louisiana value, and this bill was a solution in search of a problem that simply does not exist in Louisiana. Even the author of the bill acknowledged throughout the legislative session that there wasn't a single case where this was an issue. 
The Republican majority state House chamber failed to override the Governor's veto after voting 68-30 to override it, according to the state legislature's website.
The vote narrowly missed the 70-vote threshold needed in the lower chamber to override the veto.
Two-thirds of both the House and Senate must vote to override a governor's veto, according to the local Baton Rouge newspaper The Advocate.
The Governor reacted to the news that his veto withstood Republican efforts to overturn it in a press conference Wednesday.
Edwards noted that in his view he had "rejected a play" that had no place in Louisiana. 
"I would rather the headlines going out from today be that Louisiana did what was right and best. We rejected a play out of a national playbook that just had no place in Louisiana. That bill wasn't crafted for our state, I mean go read it and look at the arguments that were made. None of that applies here," Edwards said.
He further said that the bill was "mean" because it targets "the most emotionally fragile children in the state of Louisiana."
"We have to be better than that," Edwards said. "We have to be better than that."