Orlando marks the fifth anniversary of the Pulse massacre
"I echo our mayor to say to the survivors and family members of Pulse: it's okay to not be okay. This was a tragedy."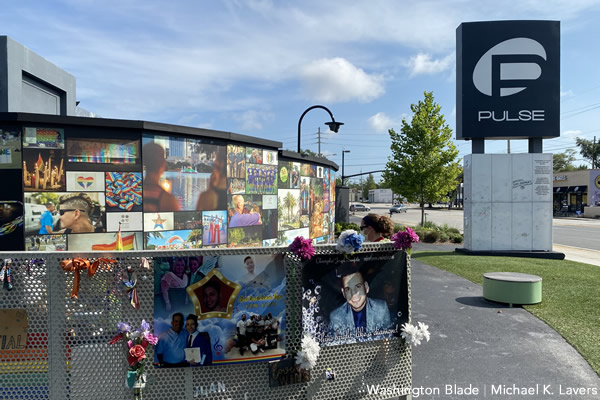 ORLANDO, FL – On that morning five summers ago this date, survivors gathered, stunned and grieving over the horror that had been visited upon them and others frantically calling phones that would never be answered again while a community took stock of the mass murder that had claimed the lives of forty-nine innocents. June, 12, 2016 joined a litany of dates of death and suffering in American history this time impacting the LGBTQ community and beyond.
Saturday, survivors and community leaders gather in Orlando, Florida to commemorate and honor those 49 American lives lost in that act of senseless gun violence.
"Orlando was called to action on June 12, 2016. Our city was asked to find in ourselves the strength to respond with empathy when faced with an unthinkable act of violence. We are still working every day to honor the 49 angels and every person impacted by the Pulse tragedy with action. Together, we continue to make Orlando a more inclusive, welcoming and equitable community for all," Orlando Mayor Buddy Dyer said. ""Orlando United" was our call to action five years ago, but it is up to us all to ensure that this isn't simply a slogan that we bring out annually as we mark the time that's passed since the tragedy. Instead, it must be part of our core commitment to real change."
"We're still very much in the healing phase and trying to find our way," Pulse owner Barbara Poma told the Blade on Tuesday during a telephone interview.
The massacre at the time was the deadliest mass shooting in modern U.S. history. Nearly half of the victims were LGBTQ Puerto Ricans. The massacre also sparked renewed calls for gun control.
Poma told the Blade that she expects construction will begin on a "Survivor's Walk" at the site by the end of the year. A museum — which she described as an "education center" that will "talk about the history of the LGBT community and its struggles and stripes for the last century or so … about why safe spaces were important to this community" and what happened at Pulse and the global response to it — will be built a third of a mile away.
"We really feel it is important to never forget what happened at Pulse and to tell the story of that," said Poma.
Poma noted the onePULSE Foundation of which she is the executive director met with representatives of the 9/11 Tribute Museum and the Oklahoma City National Memorial and Museum to discuss the memorial. Poma when she spoke with the Blade acknowledged the plans have been criticized.
"This kind of opposition is not unique to these kind of projects," she said. "It's just important to know that really what we're trying to do is make sure what happened is never forgotten and those lives were never forgotten," added Poma.
In a rare bipartisan move, a bill that designates the former Pulse nightclub a national memorial was passed by unanimous consent in the U.S. Senate this past Wednesday.
"The tragedy at Pulse rocked our community and served as a reminder of the work we have to do to uproot hate and bigotry. We're proud of the bipartisan coalition of Florida Congressional leaders for leading the effort to recognize this hallowed ground as a national memorial site.," Brandon J. Wolf, the Development Officer and Media Relations Manager for LGBTQ advocacy group Equality Florida and a Pulse survivor told the Blade. "Our visibility matters. May the 49 lives stolen never be forgotten. And may we always honor them with action."
Wolf was inside the club at the time of the shooting and lost his two best friends, Juan Ramon Guerrero and Christopher Andrew (Drew) Leinonen, who were among the 49 murdered during the rampage. Wolf had managed to escape but the event has forever left him scarred.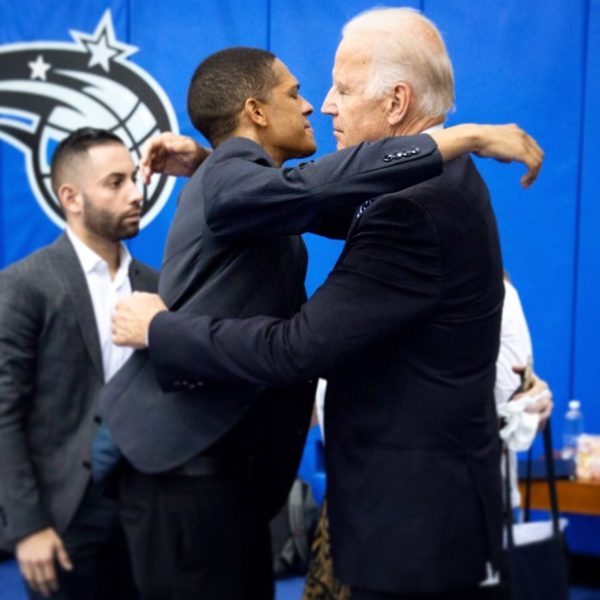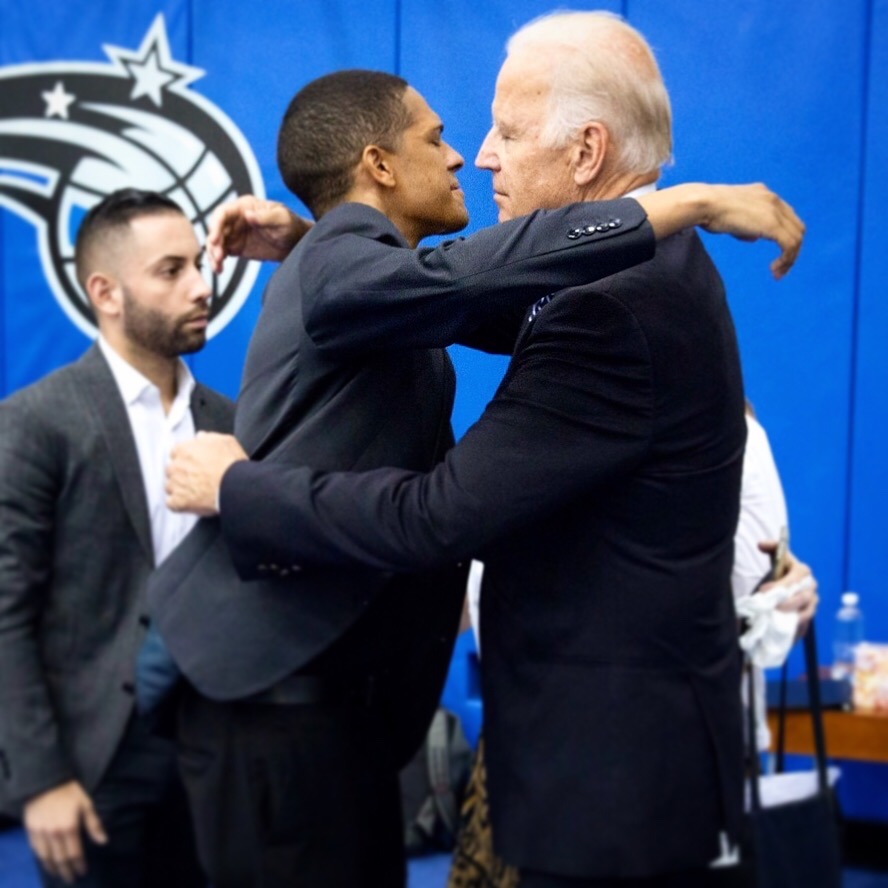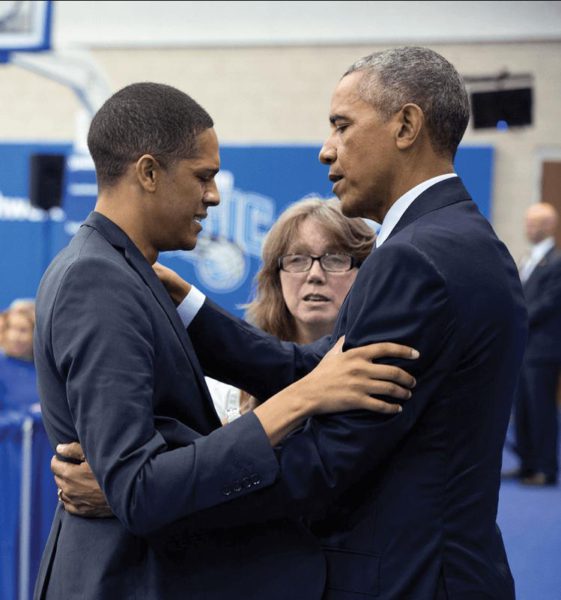 Since that terrible night Wolf has been a force for advocacy in gun control and LGBTQ equality rights and is a nationally recognized leader in those endeavors to include by President Joe Biden.
"Pulse is hallowed ground and what happened on June 12, 2016 must never be forgotten. " Wolf added.
"I echo our mayor to say to the survivors and family members of Pulse: it's okay to not be okay. This was a tragedy. The nation may have watched and grieved with us, but the pain that you may be feeling is personal. I want you to know that we embrace you with love, not as symbols but as yourselves. If you are struggling, there is help available, and I encourage you to reach out," said U.S. House Representative Val Demings (D-FL)
"It can be hard to find the words, because the truth is that no words can make this right for the survivors and families of those we lost. That's why five years ago we promised to 'honor them with action,' not just with words. As we move forward from this anniversary, it is my prayer that all of us will recommit ourselves to that mission, to ensure that every Pulse survivor—and every American—can live in a nation where each person is safe to go out to a nightclub or any other place, where our LGBTQ community is protected, where the highest-quality mental health support is available to those who need it, and where we treat gun violence as the threat that it is to our loved ones. I know that we can do better, and as we commemorate this sorrowful anniversary, I believe that we must do better."
In Washington, California U.S. Senator Alex Padilla, co-sponsor of legislation to make Pulse a National Memorial reflected,
"It is my hope that this memorial will serve as an enduring reminder of the pain and loss felt in Orlando five years ago and as a testament to the resilience and strength of the LGBTQ+ community. It is also an important reminder of the need recommit ourselves to end the senseless cycle of gun violence that has touched too many families across the country and taken too many of our loved ones," Padilla told the Blade in an emailed statement.
"It's an epidemic that has claimed far too many LGBTQ+ lives, particularly in Black and Latino communities. We will never let the memory of the victims of the Pulse Nightclub mass shooting fade away– and this memorial is an important part of their enduring legacy," he added.
Join the The Dru Project in front of the mural at the Student Union for a vigil for the 49 people lives lost during the Pulse shooting 5 years ago. Starting at 11 AM on Sunday. Bring flowers, love, and memories to share. pic.twitter.com/exIX8msvj0

— UCF LGBTQ Services (@UCF_LGBTQ) June 11, 2021
The White House on Saturday released a statement from President Biden who had traveled and met with survivors and the families of the victims 5 days after the massacre while he was the vice-president of the United States under President Barack Obama.
"Five years ago today in Orlando in the middle of Pride Month, our nation suffered the deadliest attack affecting the LGBTQ+ community in American history, and at the time, the deadliest mass shooting by a single gunman.

Within minutes, the Pulse nightclub that had long been a place of acceptance and joy turned into a place of unspeakable pain and loss. Forty-nine people were there celebrating Latin night were murdered, even more injured, and countless others scarred forever – the victims were family members, partners and friends, veterans and students, young, Black, Asian and Latino – our fellow Americans.

A few days later, I traveled with President Obama to pay respects to them and their families, to thank the brave first responders and the community who found strength and compassion in each other, and to pledge that what happened would not be forgotten. 

Over the years, I have stayed in touch with families of the victims and with the survivors who have turned their pain into purpose, and who remind us that we must do more than remember victims of gun violence and all of the survivors, family members, and friends left behind; we must act.

In the coming days, I will sign a bill designating Pulse Nightclub as a national memorial, enshrining in law what has been true since that terrible day five years ago: Pulse Nightclub is hallowed ground.

But there is more we must do to address the public health epidemic of gun violence in all of its forms – mass shootings and daily acts of gun violence that don't make national headlines.

It is long past time we close the loopholes that allow gun buyers to bypass background checks in this country, and the Senate should start by passing the three House-passed bills which would do exactly that. It is long past time we ban assault weapons and high capacity magazines, establish extreme risk protection orders, also known as "red flag" laws, and eliminate gun manufacturers' immunity from liability.

We must also acknowledge gun violence's particular impact on LGBTQ+ communities across our nation. We must drive out hate and inequities that contribute to the epidemic of violence and murder against transgender women – especially transgender women of color. We must create a world in which our LGBTQ+ young people are loved, accepted, and feel safe in living their truth. And the Senate must swiftly pass the Equality Act, legislation that will ensure LGBTQ+ Americans finally have equal protection under law.

In the memory of all of those lost at the Pulse nightclub five years ago, let us continue the work to be a nation at our best – one that recognizes and protects the dignity and safety of every American."
The Orlando Sentinel published a series of podcasts with PULSE survivors. Here's a link to the interview with Brandon Wolf on June 11, 2021:
https://www.orlandosentinel.com/news/conversations-podcast/os-ne-s6-pulse-5-years-later-brandon-wolf-podcast-ep-3-20210611-2klfsi4xw5ay5dau3hlj62eqp4-story.html
Additional reporting by Michael K. Lavers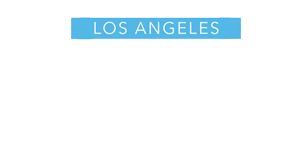 Florida's Duval County Public Schools censors LGBTQ visibility
Duval County Public Schools slammed for removing 'Safe Space' stickers by Equality Florida as schools across state return to classes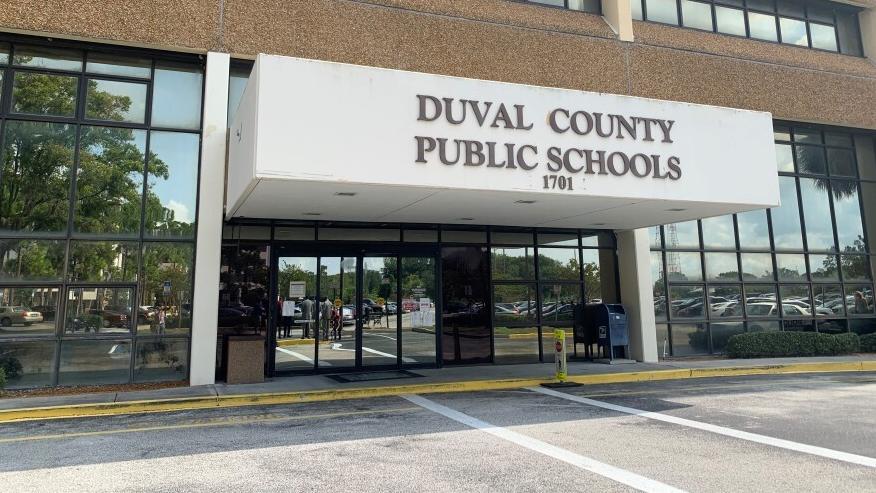 JACKSONVILLE – As Duval County Public School's K-12 students begin their first day of school Monday, they are returning to classrooms that have been stripped bare of visible support for LGBTQ students.
Last week, Duval County Public School's leadership held an emergency meeting with all of the school district's principals in which they were directed to remove all posters, wall decorations, and stickers that support and affirm LGBTQ students, the latest in a wave of what LGBTQ+ advocates say are censorship efforts in the wake of the Don't Say LGBTQ Law (HB 1557) taking effect across the state.
Equality Florida — a statewide civil rights organization focused on the LGBTQ community — published a statement criticizing Duval County Public Schools officials for putting out guidance to principals that advised the removal of the rainbow signage.
"The district's censorship of LGBTQ-inclusive classroom environments sends a dangerous message to young people," said Joe Saunders, Equality Florida Senior Political Director.
"In tearing down rainbow Safe Space stickers and tossing inclusive posters into the trash, Duval County Public Schools is telling students that there is something inherently wrong with LGBTQ people — and telegraphing to LGBTQ youth that they should remain hidden. Despite false assurances from Republican proponents of the Don't Say LGBTQ Law that its scope would be narrow and its impacts limited to grades K-3, we are witnessing sweeping effects of this intentionally-vague policy across the state, with broad censorship of LGBTQ people being applied to every grade level."
The Florida Times-Union newspaper reported Duval Schools officials say the removal is one facet of a district-wide rebrand of its existing "All In For Safe Schools" campaign that will better comply with the new Parental Rights in Education Act, which became law in July. Equality Florida calls the gesture "censorship."
The move from Duval County Public Schools comes as schools across the state grapple with implementing the Don't Say LGBTQ law. Already, the law has resulted in the banning of books and stigmatizing of families in counties across the state. Exactly what advocates say they warned about since the law's inception. This decision by Duval County Public Schools to censor LGBTQ inclusion across the district has angered the community.
It also comes as LGBTQ youth, the very students now seeing their identities scrubbed from Duval classrooms, continue facing higher risks of depression, anxiety, bullying, discrimination, and suicidality than their peers.
A recent study by the Trevor Project showed a staggering majority of LGBTQ youth sharing that recent policy battles like that over HB 1557 and the subsequent impacts have had a negative impact on their mental health.
"We are in the process of rebranding the 'All In for Safe Schools' program," district spokesman Tracy Pierce told the Times-Union. "The purpose of the rebranding is to send a clear message to all students that the support available through the program is open to them and not limited to any specific student population."
"School districts are charged with doing everything in their power to mitigate the harms of HB 1557 and ensure that every student is protected in school and every family is respected. Duval County Public Schools should reverse course and recommit to cultivating an environment that is inclusive of and celebrates all students," said Equality Florida's Saunders.
In another circumstance of Florida's newly minted 'Don't Say Gay' law's negative impact, last month a 12-min training video aimed at teaching middle and high school students how to prevent bullying and support their LGBTQ+ peers in Duval County Public Schools has been removed from student access.
Jacksonville Today journalist Claire Heddles reported at the time that besides the video, the district planned to dramatically reduce a LGBTQ+ support guide.
The video is now inaccessible and, in response to questions from Jacksonville Today, Duval Schools District spokesperson Tracy Pierce said, "The materials you referenced have been removed for legal review to ensure the content complies with recent state legislation."
Florida prohibits Medicaid reimbursement for trans healthcare
Lambda Legal tells the LA Blade its "exploring all possible avenues for challenging this discriminatory rulemaking"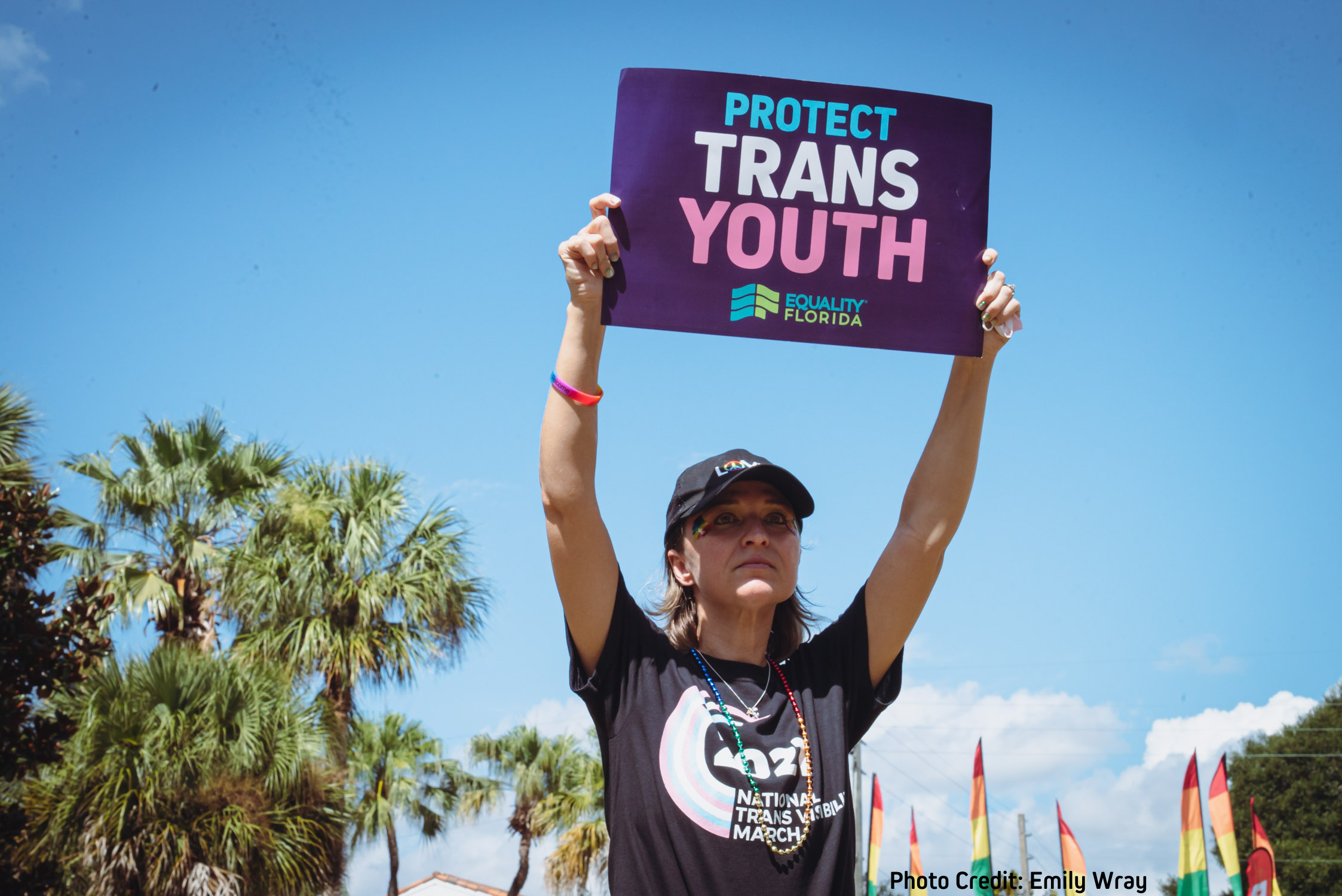 TALLAHASSEE – On Thursday, Florida officially joined the roster of conservative states whose Medicaid programs carve out coverage exemptions for transgender related healthcare, including gender-affirming therapies for young people.
Against the guidance of mainstream medical opinion, the state's Agency for Health Care Administration (AHCA) ratified new rules prohibiting taxpayer reimbursement for puberty blockers, hormone therapies, or surgical procedures to treat gender dysphoria.
"We are exploring all possible avenues for challenging this discriminatory rulemaking," wrote Carl Charles, senior attorney at Lambda Legal, in an emailed statement to The Los Angeles Blade. "Lambda Legal has secured victories on this issue in other states such as Alaska (Being v. Crum), and just this month in our case, Fain v. Crouch, in West Virginia."
The American Academy of Pediatrics (AAP) and its Florida Chapter (FCAAP) wrote in an emailed statement to The Blade that they were "disheartened" by AHCA's finalization of rules blocking Medicaid coverage for gender affirming care:
"The state's interference with the physician-patient relationship and its prohibition of this vital care will negatively impact Floridians who are trying to live their lives as their true, healthiest selves. As pediatricians, our only goal is to work with families and provide our patients with the best evidence-based care possible. When necessary and appropriate, that includes gender-affirming care. The AAP and FCAAP will continue to stand up in support of all young people, including those who are transgender."
The U.S. Centers for Medicare and Medicaid Services did not return a request for comment in time for publication. The U.S. Department of Health and Human Services did not immediately respond to a request for comment.
Also on Thursday, Florida's AHCA inaccurately accused HHS and the AAP of misleading the public about the safety of transgender related healthcare, though it was not the first time the state's health agency has butted up against its federal counterparts and associations of medical practitioners.
AHCA previously issued a bulletin in April that prompted rebukes from groups including the Endocrine Society, which accused AHCA of spreading misinformation about healthcare treatments for transgender people, including youth. The bulletin's contents also conflicted with official positions on these matters held by HHS.
A coalition of legal advocacy organizations including Lambda Legal immediately condemned the AHCA's latest move in a joint statement Thursday, writing: "Ignoring thousands of public comments and expert testimony, Florida's AHCA has finalized a rule that will deny Medicaid coverage for all medically necessary gender-affirming care for both youth and adults. This discriminatory and medically unsound rule will take effect on August 21, 2022, putting transgender people in jeopardy of losing access to critical gender-affirming health care services."
The statement also took aim at Florida Gov. Ron DeSantis: "AHCA's actions, at the behest of Governor DeSantis and his political appointees, are morally and legally wrong as well as medically and scientifically unsound. This rule represents a dangerous escalation in Governor DeSantis's political zeal to persecute LGBTQ+ people in Florida, and particularly transgender youth."
The Movement Advancement Project publishes a chart tracking state-by-state Medicaid coverage for transgender-related care, which is a patchwork of different exemptions and carveouts that generally maps onto the extent to which each leans conservative.
Much like with other public health insurance programs like state employee health plans, discriminatory state Medicaid programs have often been the subject of litigation challenging them, in lawsuits that are often successful.
Nikole Parker, Equality Florida's Director of Transgender Equality in an emailed statement said:
"Just over one week from today, Florida's Agency for Health Care Administration, at the behest of Governor DeSantis, plans to strip thousands of vulnerable Floridians of their health care. Transgender people have been accessing gender-affirming care through Medicaid for years. That care is now being shut off by a state agency that has been corrupted, weaponized, and stacked with extremists by a governor desperate to fuel his own political ambitions.
Today, more than 9,000 transgender Floridians access care through Medicaid. On August 21, the state government will put  that care on the chopping block. As further evidence for his complete disregard for the health and well being of transgender Floridians, the DeSantis Administration has done nothing to quantify or assess the terrible impact this rule would have on the thousands of transgender people who rely on Medicaid for their care. The transgender community, like all people, shouldn't have necessary, life-saving care stripped away by extremist politicians working overtime to stoke right-wing fervor. This brazen, politically-motivated attack is cruel, dangerous and puts the health of thousands at risk."
Ukrainian family accused of anti-gay hate crime: "Accusations are false"
Initially the victim told police he was drunk & fell down changing his story 6 months later when he said that he was attacked by the family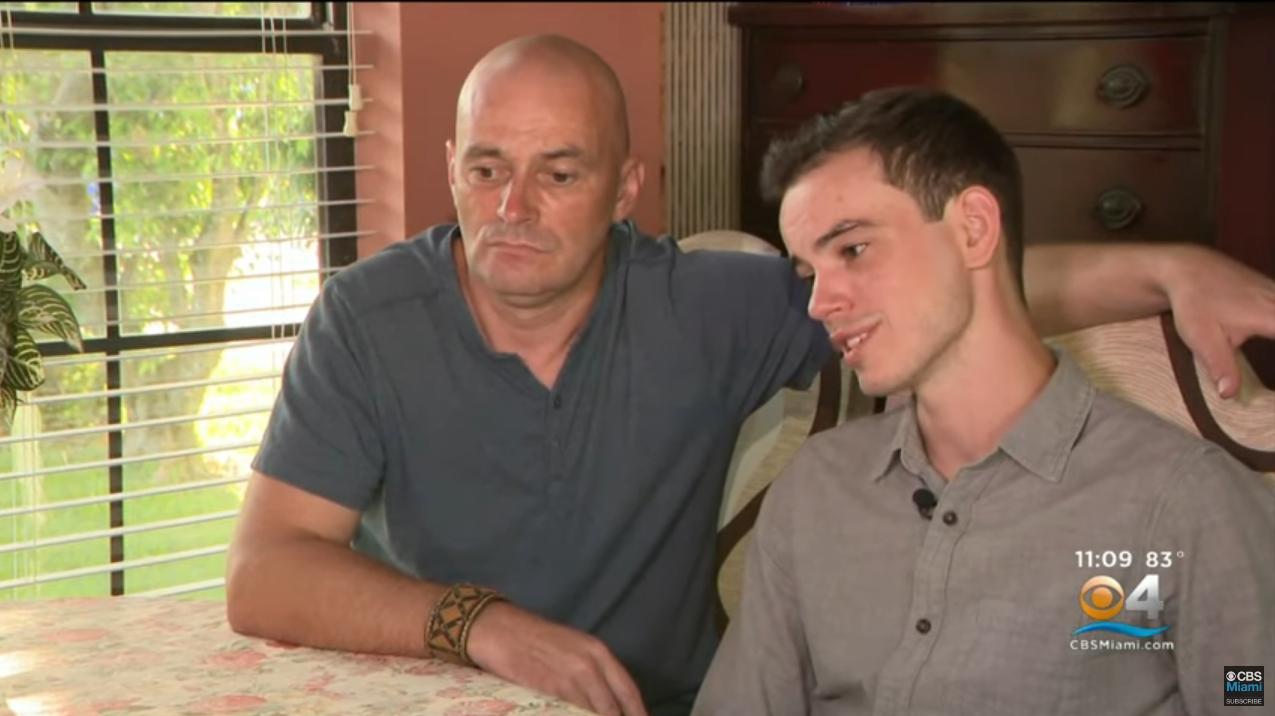 POMPANO BEACH, Fl. – A family of Ukrainian refugees accused of a vicious hate crime against a gay man have bonded out of jail and are speaking to media outlets in South Florida telling their side of the story, denying that the victim is being truthful.
Inna Makarenko, her husband Yevhen and their youngest son Oleh, who goes by Alex, were accused of a brutal hate crime by the 31-year-old victim who has invoked Marsy's Law rights and is declining to be named publicly, of attacking him in his apartment in Pompano Beach on or about August 6, 2021.
The victim says he has been left permanently blinded by the assault. The Makarenko's oldest son Vladyslav, was arrested while in Alabama when the family was taken into custody last Spring, but charges were dropped a few months later when Broward County Sheriff's Office investigators determined he was out of state at the time of the alleged assault.
CBS Miami reporter Karli Barnett spoke with the Markarenko family, first with Inna who was released from an immigration detention facility on a $10,000 bond. "We were very happy in this country," she told Barnett. "But our happiness was broken March 10." That was the date the family was arrested in the alleged assault which prosecutors added a hate crime enhancement because of the victim's sexual orientation.
According to the arrest documents, 19-year-old Oleh [Alex] Makarenko and the victim had been romantically involved for about nine months, but the victim said Alex told him his father was not accepting him as gay.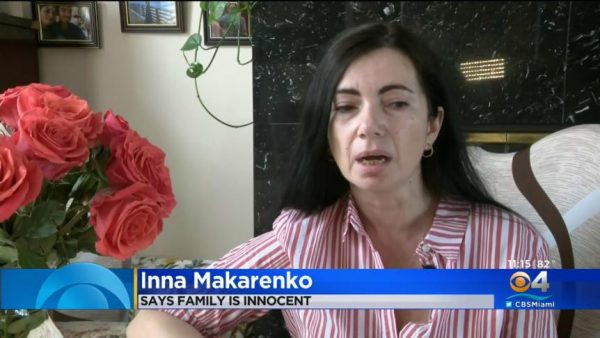 "I never heard about this person," Inna told CBS Miami. "Maybe if it was some communication, maybe it was for some reason. I don't know. I want so much to see my son to hug him and to give him some questions, because I don't understand."
Inna explained her son has a fiancée. She also said her family has no malice toward gay people.
"God loves everyone," she said. She added that they have witnesses that can vouch they were not at the alleged victim's residence the night of the alleged assault because they were celebrating her daughter's birthday party. 
"The rule is not working here. Be good, do good, and you will be fine. No," she said. "One day, someone can just point a finger on you and police can catch you, even without evidence or anything."
Barnett reported that initially the victim told police he was drunk and fell down changing his story the following February six months later when he said that he was attacked by the Markarenko family.
"He was really a victim from August until February," said Inna. "But in February, when he came to the police and said it was me and my family who beat him, he became a liar, not victim."
The Makarenko's came to the U.S. from Ukraine seeking asylum in 2016. Their next hearing was Friday, August 5th to determine their status. The outcome currently is unknown.
Accused of hate crime against gay man, Pompano Beach family claims "accusations false:"