Pulse shows that out of tragedy, there can be triumph
On June 12th, 2016, Pulse became the second deadliest mass shooting in U.S. history- out of tragedy, there can be triumph.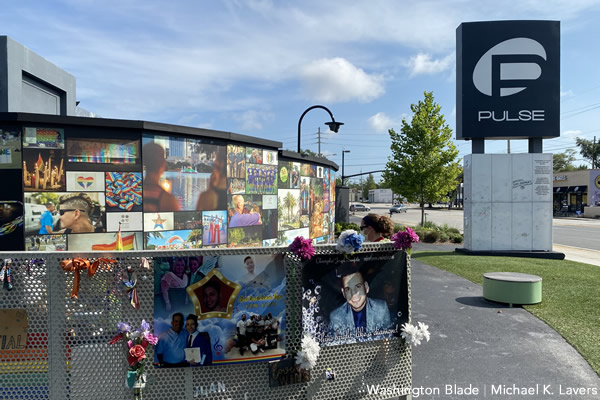 By Jason Lindsay | WASHINGTON – It's been 5 years since 49 people were killed and 53 others were injured when a man armed with an assault rifle, large capacity magazines, and a heart full of hate attacked the Pulse nightclub in Orlando, Florida. On June 12th, 2016, Pulse became the second deadliest mass shooting in U.S. history.
It's been 5 years since the families and friends of those taken that night have heard their laughs, seen their smiles, or held their hands. It's been 5 years that the survivors have had to relive their trauma of that fateful night. Saturday marks 5 years since this deadly attack and it is a time we can reflect on the lives lost, those injured, the progress made since the attack, and what we all can do to fight for commonsense gun reform to make our country a safer place.
This tragedy struck at the heart of the LGBTQ community, both in Orlando and around our country, happening right in the middle of Pride month. While this is a somber anniversary that we must honor and remember the tragedy, it is also a time to reflect on what our community has accomplished as a result of this horrific event. While we grieve for those we lost, today there is hope. Out of the tragedy, a movement was born in the LGBTQ community to fight for gun reform, led by groups such as the Pride Fund to End Gun Violence, which was established within days of the shooting. It includes Pulse survivors, family members of those killed in the attack, and key stakeholders. Working at the state and federal level, this new generation of activists are mobilizing and advocating for change to honor those lost with action. Through political action, advocacy, and recruiting new activists to the gun reform fight, the Pride Fund, other groups, and the LGBTQ community as a whole are honoring the legacy of the Pulse victims through meaningful action. The mission of Pride Fund is year round, working daily to enact gun reform, elect gun safety champions at the state and federal level, and advocating for change all over the country.
As we look back over the last five years there have been some significant accomplishments that reflect the hard work that has been done since the tragedy.
First, prior to Pulse, gun reform was not one of the top priorities among the LGBTQ community. Immediately following the shooting, our community began to have conversations about this critical topic and learn about the current efforts underway to change our gun laws. I created Pride Fund to End Gun Violence as an organization to spearhead our community's efforts and harness the political power of the LGBTQ community to create change. Whereas gun reform was not a top priority before, public polling has shown in the years since that gun reform is now a top priority for LGBTQ voters. We are holding our political candidates to a certain standard and pushing them to make gun reform a priority. As a community, we are targeting some of the worst elected officials at the state and federal that are NRA backed cronies who stand in the way of legislative change. Pride Fund has been involved in over 125 political races around the country since our creation, and we have helped kick some of the worst Republicans out of office, replacing them with gun safety champions.
Second, we have witnessed many of those personally impacted by the tragedy, the survivors, the family members and friends of those killed, and key stakeholders like the owner of Pulse, become national activists in this cause. They have stepped beyond their own personal pain to take on leadership roles, speak about their experiences and the need for change in the media, in public forums, political rallies, and in meetings with elected officials. These individuals have refused to sit on the sidelines, they have wanted to honor those lost with action, and they have been doing a stellar job.
Third, Democrats have seized on the issue and made it one of their top priorities – in their campaigns and in elected office. The 2018 election was the first time gun reform was a key issue, not only on the campaign trail, but by voters. With Democrats winning the House of Representatives, bills started to finally pass to address gun reform, however the Senate stopped its movement. Now with Democrats controlling the House, Senate, and White House, we are in the greatest position to enact change. We just have to work hard in the Senate. For the first time in recent history, the CDC has received funding to study gun violence. A major win! With the election of President Biden, he is acting within his power to make our country safer. He has announced a series of initial actions and subsequent items have taken place. Most recently, the ATF has issued a proposed rule to stop the proliferation of "ghost guns," and in his budget request for next year, he has included a $232 million dollar increase in funding for the DOJ and HHS to tackle gun violence.
Fourth, in a significant move by Congress in recent days, the House and Senate have voted to designate a Pulse National Memorial site.
Out of tragedy, there can be triumph, and the Pulse tragedy has certainly shown this to be true.
As we reflect on this 5th anniversary, take a moment to think about this loss of life, remember the victims, and think about all of the people around you that you want to protect from gun violence, then take action by getting involved with Pride Fund to End Gun Violence by visiting www.pridefund.org. 
To get involved, volunteer, or donate to help enact real gun reform, visit our website at PrideFund.org.
Like us on Facebook and follow us on Twitter @Pride_Fund.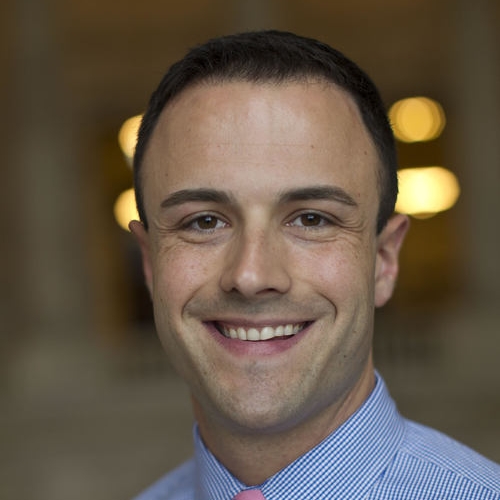 Jason Lindsay is founder and executive director of Pride Fund to End Gun Violence, a PAC that supports state and federal candidates who will act on sensible gun policy reforms and champion LGBTQ equality. Lindsay is a seasoned political operative with 16 years of experience working in politics, government, and campaigns. He also served for 14 years in the U.S. Army Reserve and was deployed to Iraq in 2003.
Crowd beats gay men after man flashes cross, rage sends men to hospital
This makes Corsica a very dangerous place for out queer people, which Benoît et Mickaël discovered all too well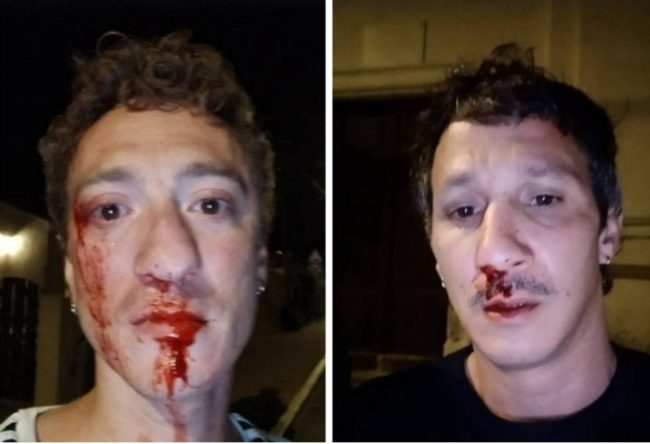 By James Finn | CORSICA, France – Would you be shocked if I told you a mob in France ganged up on a gay couple and beat them badly enough that one thought he was going to die and both ended up in the hospital? The story is shocking in a way, but has powerful lessons to teach about religious disdain for LGBTQ people and about how churches must start behaving more morally. As Christian friends of mine say, churches need to become more Christian and less hateful.
This happened last night in a French tourism hot spot
A gay French couple were gathered with family for Bastille Day and fireworks on the French island of Corsica. Before the evening ended, religious insults were flung and both men were badly beaten by a large crowd while a larger crowd looked on.
They heard the crowd chanting 'pédés!' pédés! pédés!' as if happy to have driven them out of the village.
One of the men, while he was being kicked and punched, remembered Samuel Luiz, a gay man in Spain beaten to death by a homophobic crowd earlier this month. He feared he would share Samuel's fate.
He almost did.
It all started when a group of youths aged about 15 to 20 spotted the couple dancing in a club with straight family members. The young people jeered and mocked the couple, then one of them approached and showed off a photo of somebody urinating on a rainbow flag. He flashed a Christian cross and said being homosexual is "against nature."
The gay couple, whom the French pro-LGBTQ publication TÊTU identifies only as Benoît and Mickaël, say they remained calm but left the club to take a stroll in the village of Macinaggio. They wanted to get some air and get away from the crowd of hostile youths.
They did not succeed in deescalating.
The original youth who flashed the Christian cross spotted the men in the village and started hurling insults again. Another man grabbed Mickaël's arm and called him a pédé, short for pédéraste, a highly inflammatory French pejorative for gay men.
That's when everything blew up.
A crowd of about twenty descended on Benoît and Mickaël, beating them while a crowd of about 60 looked on. Mickaël told TÊTU that the onlookers acted as if they were grabbing popcorn to enjoy the show.
Mickaël says he took five blows before getting cornered between two cars and set on by 10 men. He told TÊTU blows were raining down so fast he feared for his life. "Heureusement que je n'ai pas perdu connaissance, qui sait ce qui aurait pu se passer… est-ce que je serais encore en vie ?"
My translation: "Fortunately, I didn't lose consciousness, who knows what might have happened, would I still be alive?"
He says he was thinking of murdered Samuel Luiz at that moment, just as police alerted by Benoît's family arrived at the scene. But the crowd wasn't done. From inside an ambulance rushing them to the hospital, the couple say they heard the crowd chanting 'pédés! pédés! pédés!' as if happy to have driven them out of the village.
From reporting released so far, the extent of the men's injuries isn't clear. At least one broken bone is involved, but they don't appear to be in danger of losing their lives. According to franceinfo, local police are investigating the incident and a local prosecutor has opened a formal inquiry.
What does a Christian cross have to do with all this?
This incident, like the earlier mob killing in Spain, isn't getting much press in the English speaking world, though LGBTQ Nation has written it up. And while accounts accurately reflect what the men told TÊTU and spelled out in their own Instagram accounts, reporters seem to be ignoring a large trumpeting elephant.
Nobody is reporting that this story revolves around Roman Catholicism, around Catholic Church teachings and practices that fire up hatred and violence against LGBTQ people.
Most English speakers probably think of France as being very accepting in terms of LGBTQ matters. After all, the French take secularism seriously today, and a look back into history reveals a society that didn't tend to criminalize members of gender and sexual minorities.
That's why Oscar Wilde fled to France after his prison term at hard labor for sodomy in England.
But the story of French homophobia is more complex than that. The State stayed out of sexual matters after the 18th century, relying on the Church to enforce cultural norms. The Church still takes that role seriously when it has the power to discriminate against LGBTQ people.
As the Christian Science Monitor reports, many parts of France today remain culturally conservative, with agencies run by the Catholic Church openly discriminating against LGBTQ people despite nominally supporting secularism — even in regions where the population has largely stopped attending church.
For example, while same-sex couples may legally marry and adopt in France, many "family councils" that must approve adoption petitions are dominated by Catholic clergy and conservative Catholic lay workers who oppose adoption by gay couples and rarely or never approve such adoptions.
While same-sex marriage barely ruffled big French cities like Paris, whose cosmopolitan population took it in stride when it became law 8 years ago, the same cannot be said universally. "Manif pour Tous" (Protest for All) is a largely Roman Catholic, far-right, racist coalition that led anti-marriage protests and continues to stir up controversy over adoption.
They are not shy about flinging homophobic stereotypes and insults. (When they aren't busy stereotyping and reviling immigrants in starkly racist terms.)
Here comes that elephant
Much of France's population has stopped going to church. While many French people still identify culturally as Catholic, most don't practice the religion and fewer still give credence to Catholic teachings that condemn LGBTQ people with vicious language.
Corsica, on the other hand, is exactly the opposite. 92% of the population identify as Catholic, and most of them describe themselves as practicing Catholics. Churches are packed on Sundays and public religious processions are common throughout the year.
This makes Corsica a very dangerous place for out queer people, which Benoît et Mickaël discovered all too well last night.
When that young man flashed a Christian cross and told them homosexuality is "against nature," he was repeating a common Church teaching. Official Catholic teaching describe sex between same-sex couples as "acts of grave depravity." Children learn in Catholic schools that gay people are disordered, a stance they will not back down from despite overwhelming evidence from practically every medical organization in the world that the Church is dead wrong.
Both the depravity and disordered teachings spring from a falsehood the Church spreads that homosexuality and transgender identity go against nature or "annihilate nature."
Crowds often chant that nature nonsense where populations are majority Catholic. From Poland with its anti-gay street mobs and "LGBT Free" zones, to Italy where anti-gay street violence is a serious social problem, to Ghana and other West African nations where Catholic leaders call down hate on gay people and lobby politicians to put us in prison, Catholicism strikes fear into the hearts of queer people.
Even in the United States where we worry more about evangelical Christians and their alliance with Republicans, Catholic Church officials work hard to hurt queer people. Just last fall, the American Conference of Catholic Bishops lobbied Congress to kill a national suicide hotline just because it reaches out specifically to LGBTQ people in crisis.
Last month, the Vatican tried to use treaty powers to stop an Italian hate-crime law that adds queer people to protected categories, even though anti-queer hate crimes are endemic in Italy. Among other things, the Vatican was angry the law does not exempt Catholic schools from participating in a annual event to teach about and work against homophobia and transphobia.
Nobody should be mocked and beaten over Christian teachings
I'm sure nobody would disagree with me that religion should never be an excuse for violence. But you know what? Even as Catholic bishops in Poland tell people violence is unacceptable, they compare LGBTQ advocates to Nazis and Soviet communists, referring to our Pride flag as a "rainbow scourge."
Those Corsican boys last night weren't the first to show off photos of people pissing on rainbow flags. That goes on in Poland all the time, often in crowds headed by Catholic priests and bishops.
A Catholic priest in Chicago burned a rainbow flag a couple years ago to the delight of his congregation. And while his bishop disciplined him over it, that doesn't undo the damage.
That boy last night didn't flash a cross and repeat Catholic teaching by accident. Twenty young men didn't beat the shit out of two gay men by accident. Sixty people didn't look on approvingly by accident.
They were hating on queer people like they learn in church. That has to stop. It has to stop now.
I don't care what your religious affiliation is; if you teach that gay people commit "acts of grave depravity," you are teaching hate that will lead to violence. If you teach we are "disordered," you are teaching hate that will lead to violence. If you teach we "go against nature," you aren't just wrong — you're teaching hate that will lead to violence.
This isn't complicated, it's obvious.
Isn't it time to stop the hate? Isn't it time to stop the violence? I'm not a Christian, but I grew up with stories about Jesus and his followers. I don't recognize Jesus in common Christian hate speech.
I don't know if Benoît and Mickaël are people of faith, but I know they were terrified when they saw that cross flashed at them. If you're a Christian, that should you tear you up inside.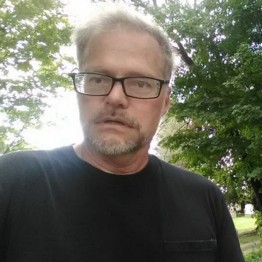 James Finn is a former Air Force intelligence analyst, long-time LGBTQ activist, an alumnus of Queer Nation and Act Up NY, an essayist occasionally published in queer news outlets, and an "agented" novelist. Send questions, comments, and story ideas to [email protected]
The preceding piece originally appeared at Prism & Pen, 'Amplifying LGBTQ voices through the art of storytelling,' and is republished by permission.
Japan- Prime Minister should back LGBT Equality Act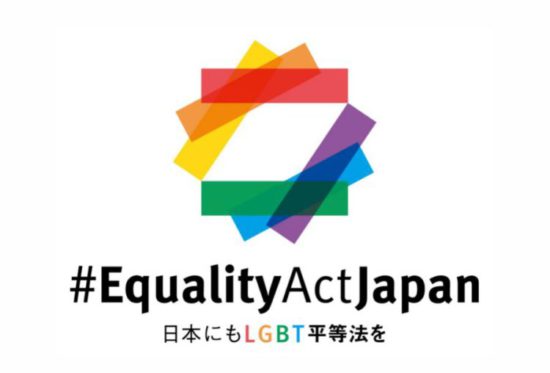 By Human Rights Watch Japan | TOKYO – The Japanese government's failure to pass a national nondiscrimination law to protect lesbian, gay, bisexual, and transgender (LGBT) people before the Tokyo 2020 Olympics and Paralympics was a lost opportunity to advance the rights of everyone in Japan, J-ALL, Athlete Ally, All Out, and Human Rights Watch said today, releasing a video of five Japanese longtime LGBT activists. Prime Minister Yoshihide Suga should immediately and publicly commit to enacting an LGBT Equality Act.
The Olympic Charter expressly bans "discrimination of any kind" as a Fundamental Principle of Olympism. However, despite promises from Japan's ruling conservative Liberal Democratic Party (LDP) that they would pass the country's first national LGBT law during the 2021 Diet session, the legislature failed to pass a law during the session, which ended in June.
"LGBT people in Japan, including athletes, are entitled to equal protection under the law, but currently there are a very limited number of openly out professional athletes in the country, and many remain in the closet from fear and stigma," said Yuri Igarashi, director of the Japan Alliance for LGBT Legislation (J-ALL), an umbrella organization of more than 80 LGBT organizations in Japan. "We expected the Olympic Games to be a wonderful opportunity to introduce and pass legal protections so that everyone in society can live openly and safely. It is extremely disappointing that this law did not pass this time."
The Tokyo 2020 Summer Olympic and Paralympic Games, which were postponed for a year due to the Covid-19 pandemic, will start the week of July 23, 2021. Not a single openly LGBT athlete will compete for the host country, reflecting Japan's need to create a safe and inclusive environment for LGBT people.
J-ALL and other Japanese LGBT groups have, for the past six years, urged political parties and elected representatives to pass legislation to protect LGBT rights. In 2020, J-ALL, Athlete Ally, All Out, and Human Rights Watch created the #EqualityActJapan campaign in Japanese and English to support a law prohibiting discrimination on the basis of sexual orientation and gender identity.
In January, 116 Japanese and international groups sent a joint letter urging passage of such legislation to Prime Minister Suga. In March, the groups submitted a petition with 106,250 signatures from Japan and abroad to all Japanese political parties, including the LDP, calling for the introduction of the Equality Act in the Diet. Major corporations, including Coca-Cola, Deloitte, EY, Intel, Microsoft, PwC, PepsiCo, Salesforce, and Sega Sammy, also endorsed the Equality Act.
In response, the LDP announced that it would enact an LGBT law during the 2021 regular Diet session, but did not do so. The media reported that many conservative LDP members of parliament opposed the bill. Although other party leaders publicly supported the LGBT legislation, the prime minister has never publicly expressed support for the LGBT equality law.
"LGBTQ+ athletes have always competed at the highest levels of sport, and the Olympic Charter underscores that every athlete's access to sport is a human right," said Hudson Taylor, founder and executive director of Athlete Ally. "As the esteemed host of this year's Olympic and Paralympic Games, Japan has the power be a global leader in human rights by ensuring that LGBT people nationwide are protected from discrimination under the law. Without these protections, the true spirit of Olympism – one of inclusivity and equality – can never be fully realized."
Japanese public support for LGBT equality has been surging in recent years. In November 2020, a nationwide public opinion survey found that 88 percent of those polled "agree or somewhat agree" with the "introduction of laws or ordinances that ban bullying and discrimination (in relation to sexual minorities)."
In October 2018, the Tokyo Metropolitan Government adopted an ordinance that protects LGBT people from discrimination in line with the Olympic Charter. This municipal "Olympics" law was a direct result of human rights consultation tied to the Olympics, and has proven to be popular. However, it has also demonstrated gaps in protection across the country and thus the need for a national approach, the groups said.
"Protecting LGBT+ people from discrimination is a crucial and long-overdue step for Japan," said Matt Beard, executive director of All Out. "By failing to pass anti-discrimination legislation ahead of the Olympic Games, the Japanese government is not only failing to comply with the Olympic Charter, but is also disregarding the will of the 88 percent of the population that favors such legislation."
Japan has also ratified core international human rights treaties that obligate the government to protect against discrimination, including the International Covenant on Civil and Political Rights and the International Covenant on Economic, Social and Cultural Rights.
"LGBT people in Japan face intense social pressure and fewer legal protections than other Japanese," said Kanae Doi, Japan director at Human Rights Watch. "Prime Minister Suga should immediately commit to passing an LGBT equality act to make LGBT equality a part of Japan's permanent Olympic legacy."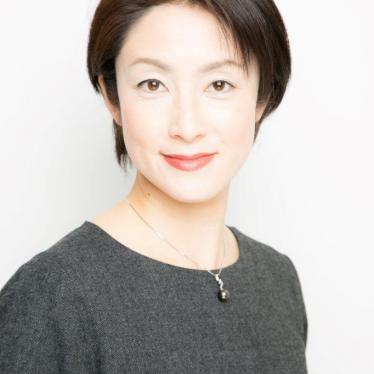 Kanae Doi, Japan Director, works to encourage the Japanese Government to prioritize human rights in its foreign and domestic policies and practices. She also works on media outreach and the development of Human Rights Watch's profile in Japan.
Prior to joining Human Rights Watch in 2006, she worked as a practicing attorney, based in Tokyo. Her practice included refugee law, immigration law, constitutional law and criminal defense, and she frequently gave media interviews and published on these issues in the Japanese press from the perspective of international human rights law. Doi received her law degree from the University of Tokyo and her Master's degree in the International Studies from the New York University School of Law. She speaks English and Japanese.
Guest Viewpoint; It's Time for a New Generation of Democratic Leaders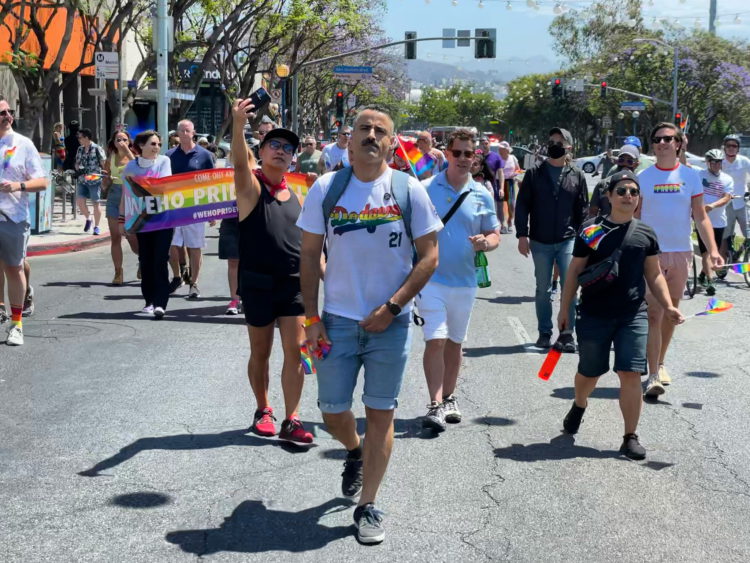 By Alex Mohajer | LOS ANGELES – Last month, I announced that I am running for President of the Stonewall Democratic Club, one of the nation's oldest feminist LGBTQ+ political advocacy organizations, based right here in Los Angeles County. If elected, I will be the first millennial and the first Iranian American to lead this organization in its storied history. Ours is a diverse and powerful community, one that has had to fight for every inch of recognition and rights that we have today.
And that fight is not over.
The world is a different place in 2021 than when I first joined the Stonewall Steering Committee in 2019, and the nation is at an inflection point. George Floyd's murder last May, the Capitol insurrection, an increasingly authoritarian GOP, the assault on voting and transgender rights, and an upcoming Supreme Court challenge that may curtail reproductive rights for women have revealed a country in crisis. We are being asked as an organization, as a party, and as a country to confront ways in which we have participated in systems and institutions that have failed to enfranchise marginalized members of our community.
For LGBTQ+ organizations, that means people of color and trans folks, to whom our namesake, "Stonewall," imputes upon us a unique responsibility. The rallying cries that have echoed throughout the history of our movement, "Stonewall means fight back" and "silence equals death," are more poignant now than ever.
We hear a lot of verbiage around diversity, equity, and inclusion lately, but in order to lead the party into the future, we have to be willing to have a healthy dialogue about our values and our priorities, to disrupt power structures that have not done enough for the most vulnerable among us. We have to be willing to pursue actual connections to the communities we seek to represent, rather than to wield power and connections as if they are qualifications.
The first step to any real growth is acknowledging where we have fallen short. We do not have time to sit on the sidelines or play by old rule books. The time for change is right now.
The paradigm is shifting. The country is changing. And the Democratic Party is evolving. If we want to remain viable as a movement, we have to meet the moment and be willing to pass the baton to new voices that are ready and able to lead. We need fresh ideas, a more inclusive perspective, and leaders that reject politics as usual. We can seek to cultivate our relationships with elected officials while holding them to account when needed. We can grow our community with an eye towards community-based coalition building outside of just West Hollywood. We can finally become a true rainbow coalition. But to do so will require moral clarity and courage, and above all, it requires change.
If the upset Democratic victories in Georgia and Arizona offer a political lesson, it's that enfranchising voices new to the process, voices that have been otherwise left behind, is the key to the success of our party and the country. And ultimately, it's the moral and just way forward.
Groups like the New Georgia Project and Fair Fight are doing it. They have been doing it. And at Stonewall, we can do it, too.
As president, I will seek to revive our focus on LGBTQ+ candidates and causes. In my first 60 days, I will form an Ad Hoc committee to review our existing bylaws line-by-line and propose a series of amendments that will ensure that we are transparent, inclusive, accessible, and provide for accountability. This will include the implementation of term limits, new Steering Committee positions, and a diversity task force.
We will honor the legacy of the Stonewall riots by standing unwaveringly with Black, Asian, and trans lives in the face of unprecedented assaults on those communities. We will expand our outreach efforts to trans, BIPOC, and young people all over Los Angeles County, and we will revitalize and recruit for our Leadership Training Program, which will not only foster and cultivate new leaders, but give them a seat at the table with an eye towards who will succeed us in the future.
We can truly make the LGBTQ+ community the most powerful voting bloc in the nation if we do the work to unite around our common goals. This race will be a test of our values, and I will be calling for a secret ballot on July 26th. I encourage Stonewall members to join us on Zoom and vote your conscience. Together, we can deliver the Democratic Party into the future.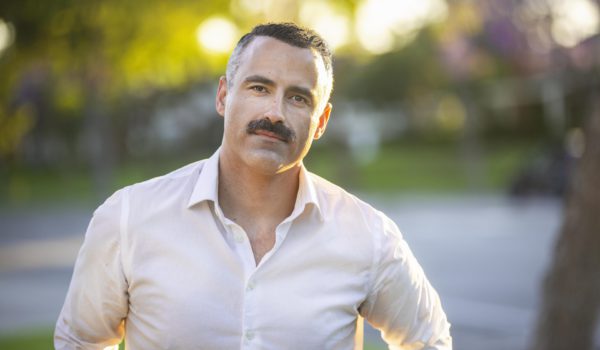 Alex Mohajer is a political organizer, activist and journalist with bylines at HuffPost, USA Today, and Medium.
He holds a B.A. from UC Berkeley and a J.D. from Chapman University School of Law.
Photo courtesy of Alex Mohajer
The views expressed are strictly those of the author and do not reflect the views or opinions of the publisher and staff of the Los Angeles Blade, or Los Angeles Blade Media LLC.
Publishing this article does not constitute endorsement by the publisher and staff of the Los Angeles Blade, or Los Angeles Blade Media LLC.