Stage and screen actress Lisa Banes has died after hit and run
The 65 year-old actress was admitted to the ICU at Mount Sinai Morningside hospital in New York with a traumatic brain injury.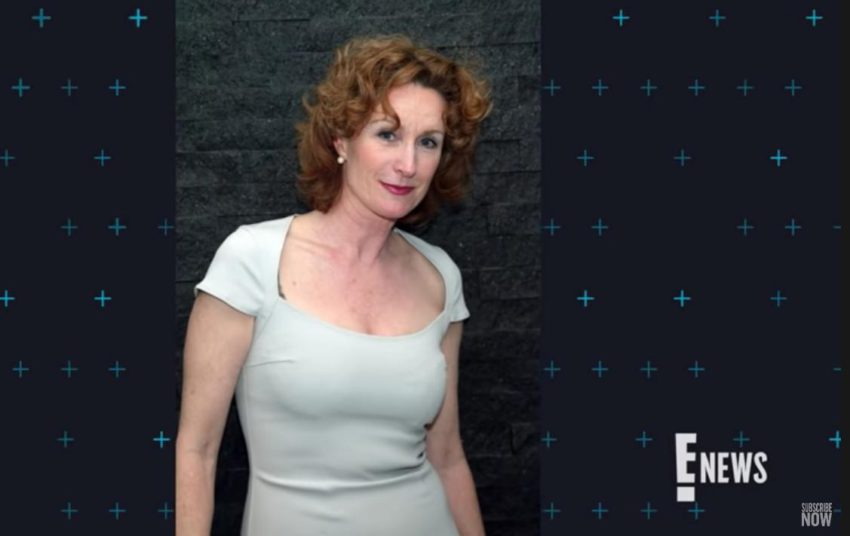 NEW YORK – Los Angeles resident and critically acclaimed actress Lis Banes died Monday at Mount Sinai Morningside hospital as a result of injuries she suffered stemming from a hit and run accident on June 4, after being struck by an electric scooter, a spokesperson for the NYPD confirmed.
The 65 year-old actress was admitted to the intensive care unit at Mount Sinai Morningside in New York with a traumatic brain injury. According to the NYPD, the actress was crossing Amsterdam Avenue at 64th Street, in a crosswalk near the Juilliard School, at Lincoln Center. The driver left the scene and no arrests have been made.
Banes's wife, Kathryn Kranhold, a contributing reporter for the Center for Public Integrity, had made a plea "to pray for Lisa" after the accident — and called for anyone with information about the accident to contact police.
"We are heartsick over Lisa's tragic and senseless passing. She was a woman of great spirit, kindness and generosity and dedicated to her work, whether on stage or in front of a camera and even more so to her wife, family and friends. We were blessed to have had her in our lives," her manager David Williams said in a statement released Tuesday.
Banes has appeared in numerous television shows and movies, including supporting roles in "Gone Girl" starring Ben Affleck in 2014 and "Cocktail" with Tom Cruise in 1988. On television, she's had roles on "Nashville," "Madam Secretary," "Masters of Sex" and "NCIS." NBC News Entertainment reported.
Anyone with information about Banes's death is asked to call the NYPD's Crime Stoppers hotline at 1-800-577-TIPS (8477), or for Spanish, 1-888-57-PISTA (74782). You can also submit a tip via the website or on Twitter, @NYPDTips. All calls are kept confidential.
British Olympian Tom Daley knits his way to success with a new enterprise
A journey for me that started when I first picked up my knitting needles- fast forward 18 months & I'm so proud to introduce these kits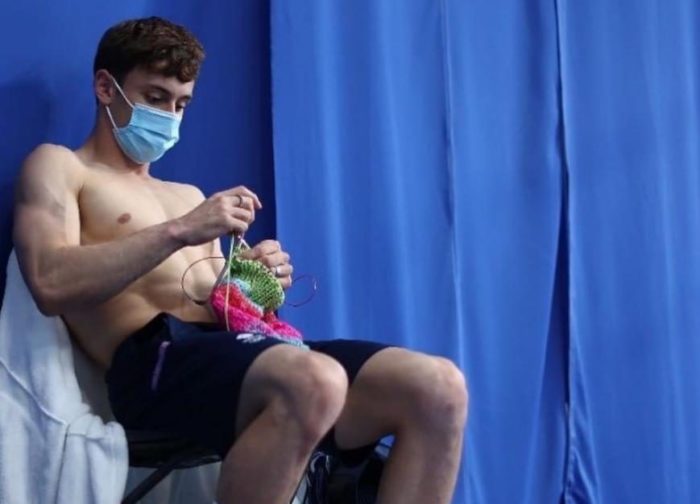 LONDON – During the entire course of the Olympic games in Tokyo 2020 this past summer, audiences following the diving competitions were certain to see British Olympian Tom Daley quietly and intently focused in-between matches- on his knitting.
The Gold medalist diving champion only picked up his first set of knitting needles in March of 2020 as the coronavirus pandemic first spread across the globe, strangling normal daily routines in its deadly grip.
Now, the 27-year-old British athlete has launched a company to encourage others to take up the hobby.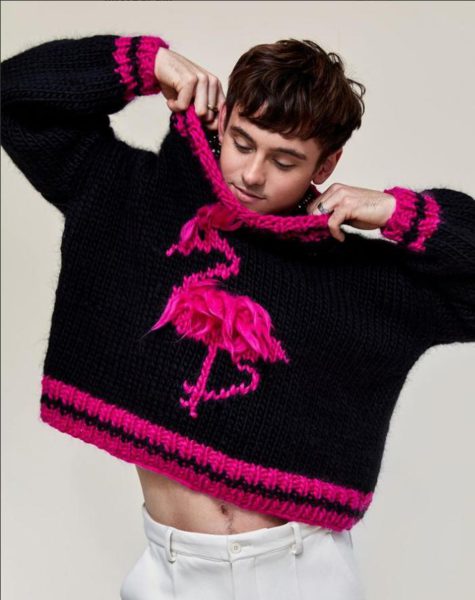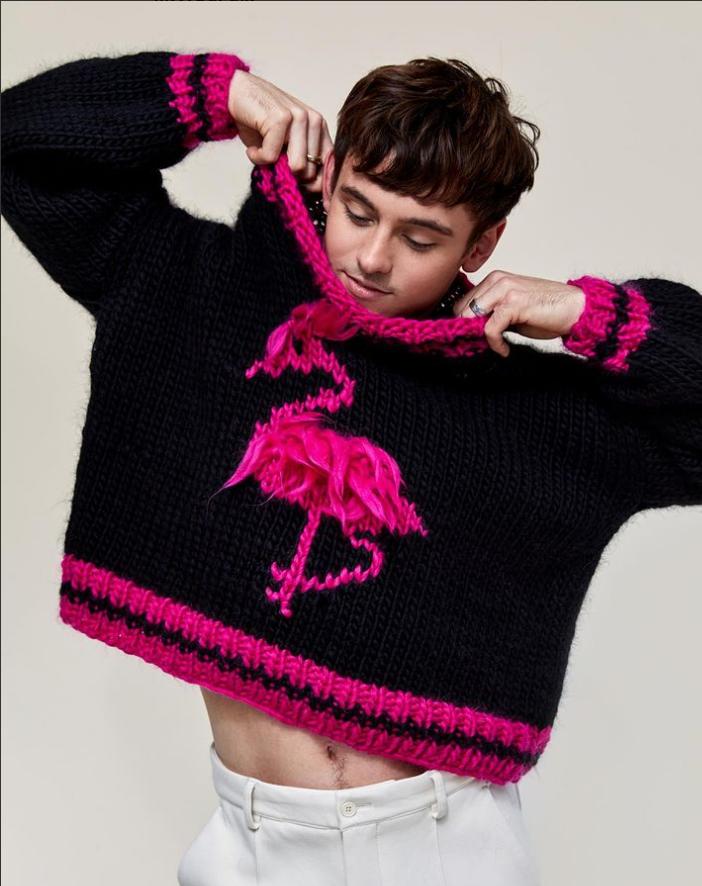 "It's been a journey for me that started when I first picked up my knitting needles in March 2020. Fast forward 18 months and I'm so proud to introduce these kits to you all so that you can experience the joy I found learning to knit," Daley said on his newly launched website.
"I designed these knit kits to help encourage you to pick up those needles, learn the basics, and fall in love with knitting at the same time – all whilst creating something to show off or pass on.
Ready? Pick up your needles, learn the basics and let's have some fun!"
The website offers various kits for beginners, intermediate and experienced knitting and crocheting enthusiasts. One of the kits, a winter warmer hat already sold out but the collection ncludes a vest, scarves, cardigans, jumpers, stockings, and a blanket.
Kits include needles, biodegradable yarn made of Merino wool, and knitting patterns.
Eddie Redmayne; accepting trans role in 'The Danish Girl' was a mistake
Redmayne, a cisgender man, and the film received criticism from those who believe the role should have been given to a trans actor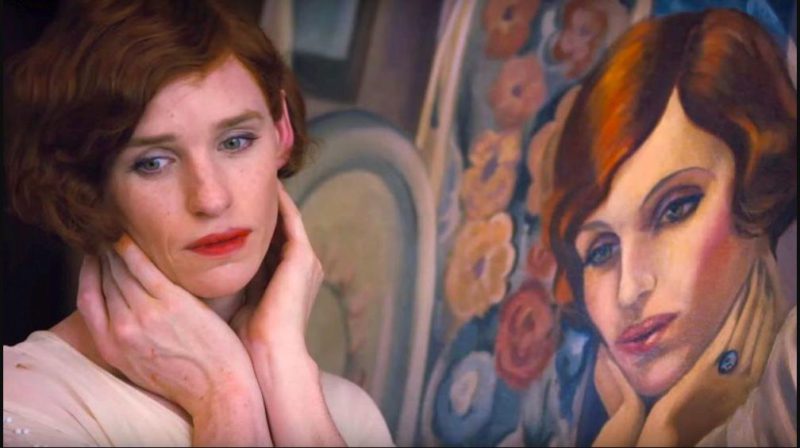 LONDON – British actor Eddie Redmayne regrets playing a trans woman in "The Danish Girl," saying that accepting the role was a "mistake."
Redmayne received an Oscar nomination for his portrayal of Danish painter Lili Elbe, one of the earliest recipients of gender-affirming surgery. But Redmayne, a cisgender man, and the film received criticism from those who believe the role should have been given to a trans actor.
"No, I wouldn't take it on now," he told the Sunday Times in a recent interview. "I made that film with the best intentions, but I think it was a mistake."
"The bigger discussion about the frustrations around casting is because many people don't have a chair at the table," he continued. "There must be a leveling, otherwise we are going to carry on having these debates."
The actor addressed the controversy when the film was released in 2015, calling it a "gift."
"When I was preparing to play Lili, I met many women from the trans community who were sensationally generous and kind," he told TODAY. "The transparency and the need to educate me by opening their hearts was amazing."
Carol Grant, a trans writer, described Redmayne's casting as "regressive," "reductive" and "harmful" in a piece for IndieWire at the time.
"What should've been a celebration of a very complex, compelling transgender figure is instead transmisogynist, and just plain-old misogynist in general," she said.
Redmayne has been a public supporter of trans rights. In 2020, he spoke out publicly against a series of tweets from "Harry Potter" author J.K. Rowling that many denounced as transphobic.
"As someone who has worked with both J.K. Rowling and members of the trans community, I wanted to make it absolutely clear where I stand," he said in a statement to Variety. "I disagree with Jo's comments. Trans women are women, trans men are men and non-binary identities are valid. I would never want to speak on behalf of the community but I do know that my dear transgender friends and colleagues are tired of this constant questioning of their identities, which all too often results in violence and abuse. They simply want to live their lives peacefully, and it's time to let them do so."
Rocco's owner Lance Bass & husband Michael Turchin welcome twins
Singer, husband, and popular West Hollywood nightclub owner, now adds the job of 'Dad' to his resume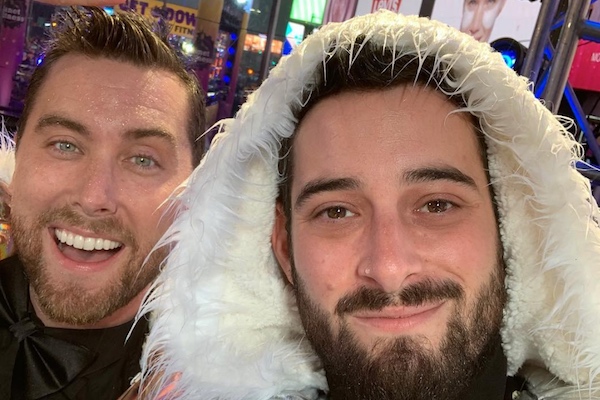 WEST HOLLYWOOD – Former boy-band NSYNC star and co-owner of the popular LGBTQ+ nightspot Rocco's, Lance Bass, announced that he and husband Michael Turchin are the proud parents of twins, Violet Betty and Alexander James.
In his announcement on Instagram, Bass wrote; 'The baby dragons have arrived!! ❤️❤️❤️❤️❤️ I can not express how much love I feel right now. Thank you for all the kind wishes. It meant a lot. Now, how do you change a diaper??! Ahhhhhhhh!"
The babies were carried via surrogate, the singer noted saying that Alexander, born one minute before his sister on Wednesday, weighed 4 lbs., 14 oz. Violet weighed 4 lbs., 11 oz. Bass said in his Instagram post.
His husband also announced the news on his Instagram account. "Introducing the newest members of the Turchin-Bass household: Violet Betty and Alexander James!!!! They're pure perfection and yes that includes the dozens of poops we've already dealt with. Our hearts our full!!! Thank you everyone for the well wishes 🥰🥰🥰"