Discrimination against LGBTQ kids illegal under Title IX
In contrast, the Trump administration had interpreted Title IX to exclude cases of anti-transgender discrimination in schools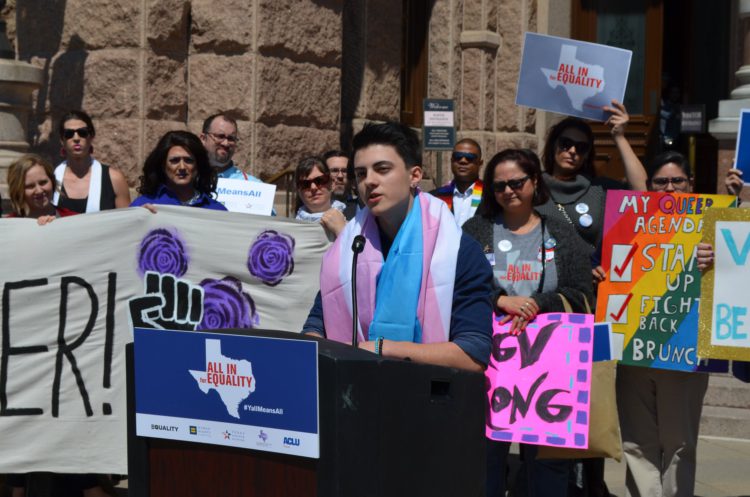 WASHINGTON – The Biden administration made official on Wednesday its position that discrimination against LGBTQ kids in schools is illegal under federal law at a time when states have enacted measures prohibiting transgender kids from playing in school sports or obtaining transition-related health care.
The Education Department, in a notice of interpretation signed by Secretary of Education Miguel Cardona, declared it would enforce Title IX of the Education Amendments of 1972, which bars discrimination on the basis of sex in schools, to prohibit discrimination both on the basis of sexual orientation and gender identity.
"The Supreme Court has upheld the right for LGBTQ+ people to live and work without fear of harassment, exclusion, and discrimination – and our LGBTQ+ students have the same rights and deserve the same protections" Cardona said in a statement. "I'm proud to have directed the Office for Civil Rights to enforce Title IX to protect all students from all forms of sex discrimination. Today, the Department makes clear that all students — including LGBTQ+ students — deserve the opportunity to learn and thrive in schools that are free from discrimination."
In contrast, the Trump administration had interpreted Title IX to exclude cases of anti-transgender discrimination in schools. In fact, the Justice Department under former President Trump filed a legal brief in defense of an Idaho law against transgender kids in sports in ongoing litigation against the statute.
Just this year, a number of states have enacted similar laws. Florida Gov. Ron DeSantis, a potential 2024 presidential candidate, said upon signing into law a measure banning transgender kids, that status would go "based on biology." Arkansas has enacted a law over the veto of its governor making criminal the providing of transition-related care to transgender kids.
The notice of interpretation is consistent with the executive order President Biden signed on his first day in office instructing federal agencies to prohibit anti-LGBTQ discrimination to the furthest extent possible in the wake of the U.S. Supreme Court's decision in Bostock v. Clayton County. In his executive order, Biden specifically spelled out students should be able to go school without being "denied access to the restroom, the locker room or school sports."
It wasn't immediately clear whether the Biden administration would follow up on the memo with legal action against states with anti-transgender laws. The Education Department didn't immediately respond to an inquiry on the issue.
The White House has consistently referred questions on whether the Biden administration would take up legal action against states enacting anti-transgender laws to the Justice Department, which hasn't responded to multiple requests for comment.
LeVar Burton will lead this year's Banned Books Week
Burton is the first actor to serve as honorary chair of Banned Books Week which takes place October 1–7, 2023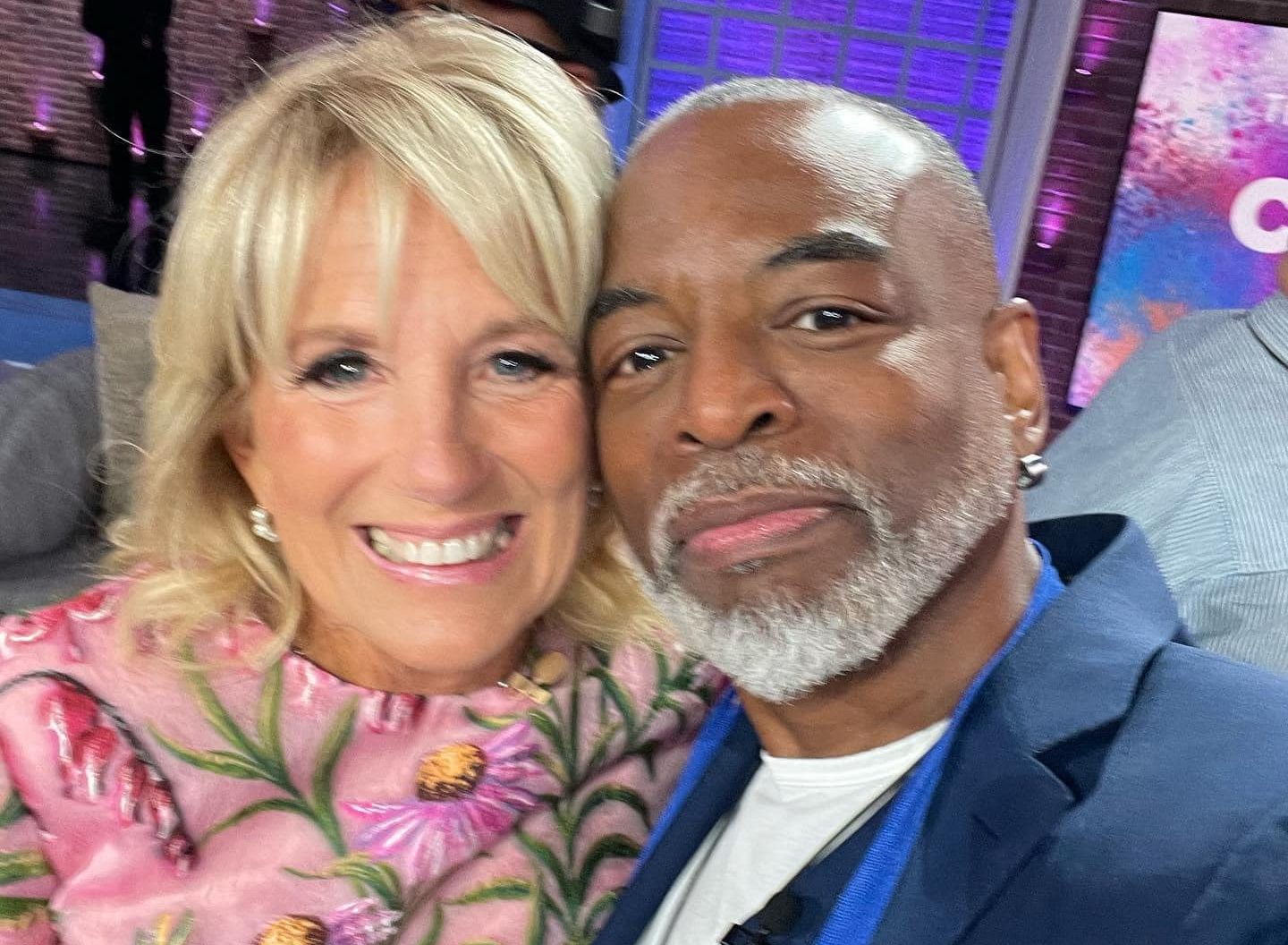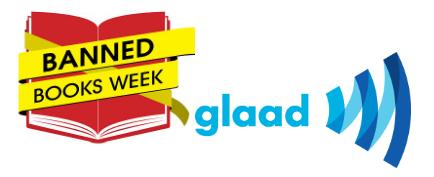 NEW YORK – Beloved reading advocate, writer, and television and film star LeVar Burton will lead this year's Banned Books Week, which takes place October 1–7, 2023. Burton is the first actor to serve as honorary chair of Banned Books Week, an annual weeklong event that highlights the value of free and open access to information and brings together the entire book community in shared support of the freedom to seek and to express ideas.
Recognizable for his groundbreaking roles in the landmark television series Roots and the Star Trek franchise, Burton's work as a literacy advocate has inspired generations. Many in the book community can trace their love of reading and advocacy for the right to read to Burton's treasured PBS children's series Reading Rainbow. Burton has continued to inspire readers with the enormously popular LeVar Burton Reads podcast. A long-time champion for reading and access to books, Burton executive produced The Right to Read, an award-winning 2023 documentary film that positions the literacy crisis in America as a civil rights issue.
"Books bring us together. They teach us about the world and each other. The ability to read and access books is a fundamental right, and a necessity for life-long success," says Burton. "But books are under attack. They're being removed from libraries and schools. Shelves have been emptied because of a small number of people and their misguided efforts toward censorship. Public advocacy campaigns like Banned Books Week are essential to helping people understand the scope of book censorship and what they can do to fight it. I'm honored to lead Banned Books Week 2023."
GLAAD is a Banned Books Week Coalition contributor. The majority of recent book bans and challenges have targeted books by and about LGBTQ people, and all people of color. This morning the American Library Association reported a 20% increase in attempts to censor library materials from the previous year, with nearly 700 challenges in the first eight months of 2023.
"LeVar Burton's longstanding commitment to literacy and to elevating all readers make him a fantastic choice to lead Banned Books Week," says GLAAD President and CEO, Sarah Kate Ellis. "As LGBTQ books and people come under unprecedented attack, who better than the host of the beloved Reading Rainbow to remind us how books strengthen us, connect us, and make the world a more expansive and beautiful place. We need every voice to speak up for all parents, youth and families and the fundamental freedom to read and belong."
Burton will headline a live virtual conversation with Banned Books Week Youth Honorary Chair Da'Taeveyon Daniels about censorship and advocacy at 8:00 p.m. ET on Wednesday, October 4. The event will stream live on Instagram (@banned_books_week).
Visit BannedBooksWeek.org for more details.
The American Library Association's (ALA) Office for Intellectual Freedom documented an unparalleled increase in attempts to remove books and other materials from libraries and schools in 2022: 1,269 demands to censor library books and resources, the highest number of attempted book bans since ALA began compiling censorship data more than 20 years ago. These demands targeted 2,571 unique titles, a 38% increase over the previous year.
Since it was founded in 1982, Banned Books Week has drawn attention to the attempts to remove books and other materials from libraries, schools, and bookstores. The 2023 Banned Books Week theme "Let Freedom Read" is a call to action about the urgent need to defend the right to read and to support the community of readers, library staff, educators, authors, publishers, and booksellers.
Saturday, October 7, will mark Let Freedom Read Day, a day of action against censorship. From calling decision-makers to checking out or buying banned books, to writing letters and more, everyone is encouraged to do at least one thing to defend the right to read and to speak on behalf of those who ensure access to information.
For information about ways to participate and resources, visit bannedbooksweek.org/let-freedom-read-day/.
Visit BannedBooksWeek.org for information about Burton's event and other programs, ways to participate, and promotional materials. Follow Banned Books Week on social media (@BannedBooksWeek on X and Facebook, @banned_books_week on Instagram) for the latest updates.
About LeVar Burton
LeVar Burton is an actor, director, producer, and podcaster whose decades-long work includes Roots, Star Trek: The Next Generation, and Reading Rainbow. He is the honored recipient of seven NAACP Awards, a Peabody, a Grammy, and 15 Emmys, including a Lifetime Achievement Award at the Inaugural Children's & Family Emmys.
As a lifelong literacy advocate, Burton has dedicated decades to encouraging children to read. In 2023, Burton premiered his first documentary, The Right to Read, a film that positions the literacy crisis in America as a civil rights issue. The Right to Read was officially selected at the Santa Barbara International Film Festival and SXSW Edu.
Burton continues to exercise his passion for storytelling as the award-winning author of Aftermath, The Rhino Who Swallowed a Storm, and A Kids Book About Imagination. He launched his first book club with Fable, a digital book club community, and partnered with Masterclass to share the power of storytelling.
His production company, LeVar Burton Entertainment (LBE), develops projects in the film, television, podcasting, and publishing space to share stories that foster empathy, champion diversity, and build community.
Now in its 12th season, the enormously popular LeVar Burton Reads podcast has over 175 episodes in its catalog, boasting 25 million downloads. LBE's first Kids & Family podcast, Sound Detectives, will debut on Stitcher in November 2023.
As a pop culture icon, Burton has the unique ability to reach all ages, ethnicities, and socioeconomic groups, communicating to a large fan base that is highly engaged and motivated to embrace his message.
About the Banned Books Week Coalition
The Banned Books Week Coalition is an international alliance of diverse organizations joined by a commitment to increase awareness of the annual celebration of the freedom to read. The Coalition seeks to engage various communities and inspire participation in Banned Books Week through education, advocacy, and the creation of programming about the problem of book censorship.
The Banned Books Week Coalition includes American Booksellers for Free Expression, American Library Association, Amnesty International USA, Association of University Presses, Banned Books Week Sweden (a collaboration between Sweden PEN and the Dawit Isaak Library), Children's Book Council, Comic Book Legal Defense Fund, Foundation for Individual Rights and Expression, Freedom to Read Foundation, Little Free Library, National Book Foundation, National Coalition Against Censorship, National Council of Teachers of English, PEN America, People for the American Way Foundation, and PFLAG. Contributors include American Society of Journalists and Authors, Authors Guild, Index on Censorship, GLAAD, and Project Censored. Banned Books Week is endorsed by the Center for the Book in the Library of Congress and receives generous support from HarperCollins and Penguin Random House.
GLAAD
For more information, please visit www.glaad.org or connect with GLAAD on Facebook and Twitter.