OAN's anti-LGBTQ hate supported by cable & streaming services
OAN reportedly relies on subscriber fees, also known as carriage fees, rather than advertising as a prime revenue source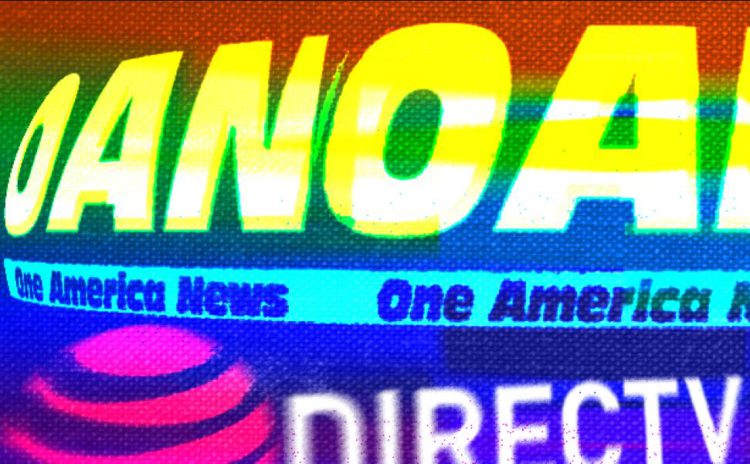 By Beatrice Mount & Alex Paterson | WASHINGTON – The right wing conspiracy theory One America News channel regularly uses extreme anti-LGBTQ rhetoric, combating what it has called "militant LGBTQ recruitment" strategies.
OAN's baseless fearmongering about Drag Queen Story Hour, Demi Lovato's gender identity, and transgender athletes, however, is being financially supported by cable companies and streaming services that claim to be celebrating LGBTQ people and Pride month.
Rather than relying on "advertising as a prime revenue source," OAN reportedly relies on subscriber fees, also known as carriage fees, as its primary funding source. Verizon and DirecTV (and its parent company, AT&T) pay OAN subscriber fees in exchange for the network being available to their customers, whose subscription costs pay for OAN. While it's difficult to quantify exactly how much revenue these cable contracts generate, Bloomberg previously reported that OAN "gets paid about 15 cents per subscriber by the companies."
OAN also generates revenue through subscriber fees via its streaming app, which charges its subscribers $4.99 per month and is available to download on Roku, Amazon Fire, Google Play, and Apple TV. In exchange for hosting OAN in their channel libraries, these companies reportedly take a percentage of that subscription fee. For example, according to Yahoo Finance and The Motley Fool, Roku takes 20% of subscription fees, and Apple TV takes 30% during the first year and 15% in subsequent years. 
These companies have all celebrated Pride month through statements and social media support, including Verizon, Amazon, Google, Apple, Roku, and DirecTv and its parent company AT&T. However, these companies also enable OAN to maintain a steady income, even though the network is in direct opposition to their corporate commitments to the LGBTQ community.
What's more, OAN's hateful rhetoric adds fuel to the rising attacks on LGBTQ people, particularly trans people: Anti-trans violence in the U.S. has reached record high levels, hate crimes targeting LGBTQ people are on the rise, and state legislatures have proposed over 100 bills to restrict trans rights so far in 2021 alone.
OAN hosts and guests regularly spread anti-LGBTQ rhetoric and misinformation, particularly targeting trans people
In the days leading up and following the first day of Pride Month in June, some of OAN's most prominent hosts — Kara McKinney, Stephanie Hamill, and Dan Ball — and their guests have regularly used the platform to fearmonger about LGBTQ people, including claiming that Pride "is a really sad indicator of just how far the cultural rot has gone." Here are some of the worst examples:
Tipping Point with Kara McKinney
In Focus with Stephanie Hamill
Real America with Dan Ball
On June 8, while defending a Loudoun County, Virginia, public school teacher who refused to refer to trans students by their correct name and pronouns, Ball claimed that affirming trans youth is participating in "pronoun garbage."
Ball has also repeatedly denigrated prominent trans people. He has misgendered and deadnamed U.S. Assistant Secretary of Health Dr. Rachel Levine. Ball also ridiculed Caitlyn Jenner, saying she was "dick-tator-less," while his guests, far-right commentators the Hodgetwins, said being trans is "just a wardrobe" and a "bizarre lifestyle."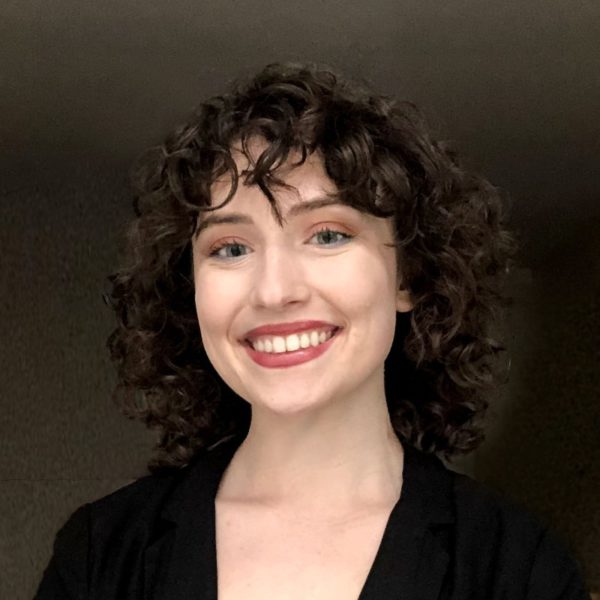 Beatrice Mount is a media analyst and researcher for Media Matters for America. She's a George Washington University Graduate with a degree in gender studies and political science.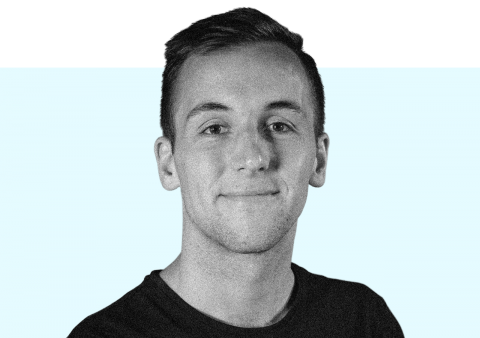 Alex Paterson is a researcher for the LGBTQ program at Media Matters, where he has worked since 2019. Alex holds a bachelor's degree in economics from Montana State University and has a background in LGBTQ advocacy, including previous work at the National LGBTQ Task Force and the U.S. Department of Health and Human Services.
The preceding commentary and analysis was published by Media Matters and is republished by permission.
Thank you Madam Speaker: Karen Ocamb reflects on Nancy Pelosi
Whether comforting a friend with AIDS or pointing a powerful finger at Trump, Pelosi exemplifies the humble nobility of servant leadership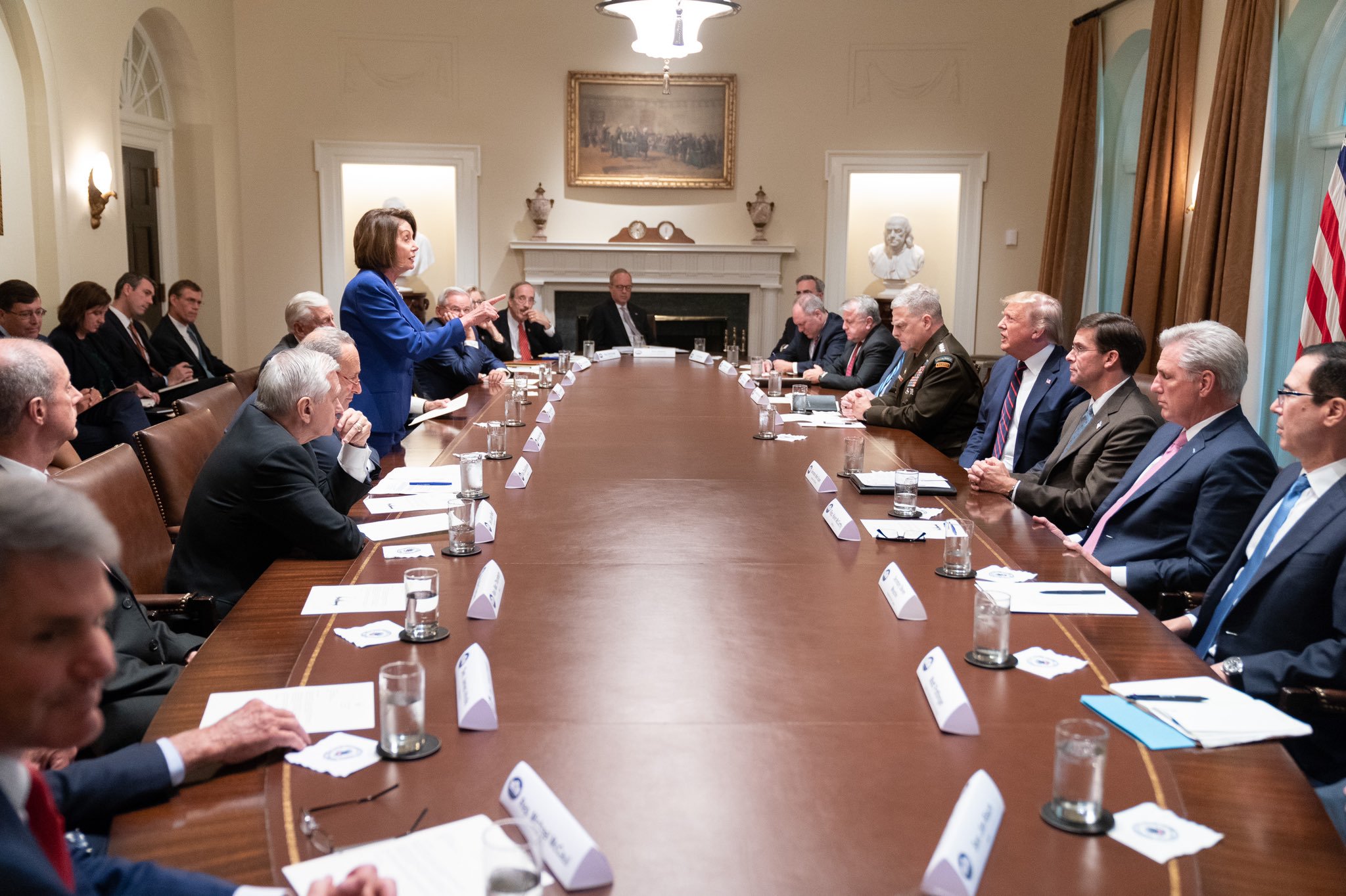 WEST HOLLYWOOD – Thank you, Speaker Nancy Pelosi! Let me add my gratitude to the praise that's poured in since Pelosi announced she would stay in Congress but was not seeking re-election as Speaker to make way for a younger generation.
In typical Trumpian fashion, CA GOP colleague Kevin McCarthy rudely absented himself as commentator after commentator – including some Republicans – called Nancy Pelosi the best Speaker in American history as she gave her "future plans" speech from the Floor of the House of Representatives.
Some commentators applauded how many extraordinary pieces of legislation she got passed – key among them ObamaCare, about which Pelosi repeatedly said: "Because of the Affordable Care Act – and I hope that every woman in America understands this – being a woman is no longer a preexisting medical condition. As a mother of five children, four daughters and one son, I'm very excited about this."
Thanks to one of those daughters, Alexandra Pelosi, who caught her mother's brave, caring and powerful reactions during the Jan. 6th insurrection when domestic terrorists where hunting her down, the world got to watch America's top Congressional leadership demur to the woman who is third in line of succession as she essentially served as Acting President of the United States and helped effectuate the Constitutional transition of power from Trump to Joe Biden.
I'd met and photographed Nancy Pelosi very briefly over the years when she came to Los Angeles for an event I was covering. But after the #ResistMarch in 2018, it occurred to me that so many of the young people raising their fists in exuberant agreement with her remarks probably had no idea who she really was. I got in touch with her terrific out deputy chief of staff Drew Hammill and asked for an interview. We were slated for 15-20 minutes but she wanted to go longer.
It was May 2018. We talked about Donald Trump and his threat to democracy; the looming midterm elections; how Republicans brand her as being from San Francisco – a "coded" gay slur; the Equality Act; and her Catholicism in the context of a Church that worked hard to oppose Prop 8, calls homosexuality "intrinsically evil," and excluded her from taking Communion in SF because of her views on abortion.
"As a Catholic, I was raised to respect every person. We're all God's children. In my family, there was never any question about that," Pelosi told me. "In Baltimore, we did have a growing LGBT community—we didn't call it that then but it was part of our lives and it was not any question that we would be any more respectful of one person than another. It wasn't even an issue with me and I didn't ever even describe it or associate it with Catholicism because Catholicism taught me something different. It didn't teach me discrimination. It taught me respect. And so it prepared me very well, my Catholicism, for being a representative in San Francisco."
"There's no question the Catholic Church in California was a participant in Prop 8 in a negative way," Pelosi said. "We were on the other side of that. But to me—it was their problem. It wasn't anything that was any moral imperative to me for me to follow the Church in enshrining discrimination in the law in California."
Ironically, in San Francisco, the Church "was more sympathetic to people when they had HIV/AIDS because they needed help then they were to people who weren't infected. It was the strangest, strangest thing," Pelosi said.
AIDS was – and is – deeply personal to the Speaker of the House.
"Some people criticized me for talking about AIDS on my first day in Congress (in 1987) and I realized that it was not just about getting funding for AIDS research and prevention and care but it was about ending discrimination against people with HIV and AIDS," Pelosi told me.
More from the my cover story:
Pelosi responds viscerally when asked about losing friends. "Oh, my gosh. Oh, my gosh. A little flower girl in my wedding. My dear, dear friends in the community in San Francisco. We were going to two funerals a day. I was visiting people in the hospital all the time and quite frankly, when I say losing people," Pelosi says, "I lost friends because I just walked away from them because they were not treating people with HIV and AIDS with respect. They would say to me, 'I don't know why you hire that caterer – don't you know that everybody there has HIV?' And I'd say, 'Don't bother to come to my house anymore if that's your attitude.' It just changed my whole view of them."…
"I'll never stop missing some of my dearest dear friends from then," she says. "Of course, we went from funerals to people saying help me make out my will because this is going to end soon, to those very same people looking for a job and then wanting to get married. So, everything has improved but I would never have thought 30 years ago when I started all this in Congress that we still wouldn't have a cure for AIDS. We've improved the quality of life, we've sustained life. Everything is better but it's not over, not finished."
Whether comforting a friend with AIDS or pointing a powerful accusing finger at Trump, Nancy Pelosi exemplifies the humble nobility of servant leadership with a touch of classy swagger.
Thank you, Nancy Pelosi, for representing so many of us who still haven't found our power
Read the entire story here:
******************************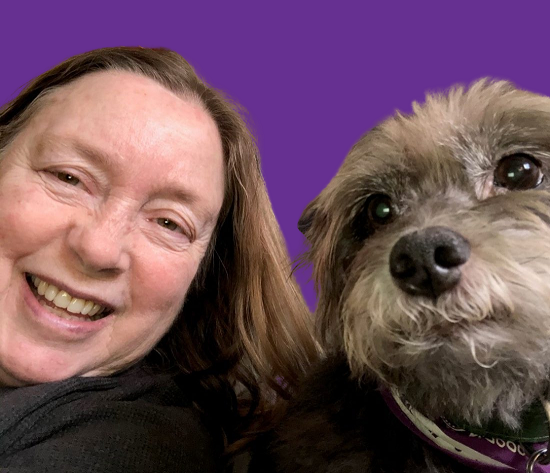 Karen Ocamb is the former news editor of the Los Angeles Blade. She is an award-winning journalist who, upon graduating from Skidmore College, started her professional career at CBS News in New York.
Ocamb started in LGBTQ media in the late 1980s after more than 100 friends died from AIDS. She covered the spectrum of the LGBTQ movement for equality until June 2020, including pressing for LGBTQ data collection during the COVID pandemic.
Since leaving the LA Blade Ocamb joined Public Justice in March of 2021 to advocate for civil rights and social, economic, and racial justice issues.
She lives in West Hollywood, California with her two rescue dogs.
******************************