Transgender man murdered in Virginia
EJ Boykin, a transgender man, was shot to death outside a Family Dollar store in Lynchburg, Va., on June 14.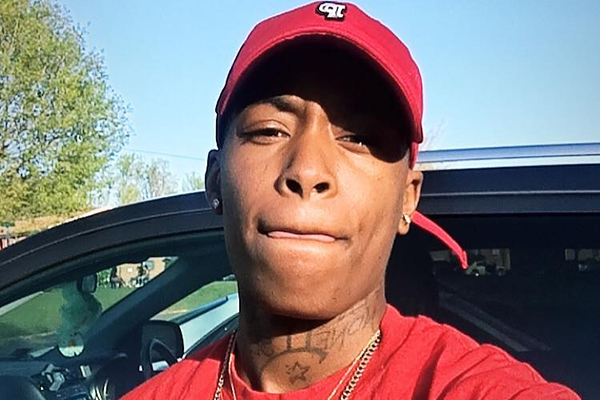 LYNCHBURG, Va. — A transgender man was murdered in Lynchburg, Va., on June 14.
The News and Advance, a local newspaper, reported EJ Boykin, who was also known as Novaa Watson, was shot outside a Family Dollar store on the city's Fort Avenue at around 6 p.m. Boykin passed away at Lynchburg General Hospital a short time later.
A spokesperson for the Lynchburg Police Department told the News and Advance the shooting may have been the result of a domestic dispute. Authorities added there is no evidence to currently suggest the shooting was a hate crime based on Boykin's gender identity.
Pittsburgh Lesbian Correspondents reported Boykin was born and raised in Baltimore and was a student at Morgan State University. The blog said Boykin celebrated his 23rd Birthday on June 10, four days before his murder.
Tori Cooper, the director of community engagement for the Human Rights Campaign's Transgender Justice Initiative, in a statement notes Boykin is the fifth trans man reported killed in 2021. HRC notes at least 29 trans or gender non-conforming people are known to have been murdered so far this year.
"The level of fatal violence we've recorded this year is higher than we've ever seen," said Cooper. "All of these individuals deserved to live. We must strike at the roots of racism and transphobia, and continue to work toward justice and equality for trans and gender non-conforming people."
Virginia's Gov. Youngkin will force teachers to out their LGBTQ+ students
"I firmly believe that teachers and schools have an obligation to make sure that parents are well informed"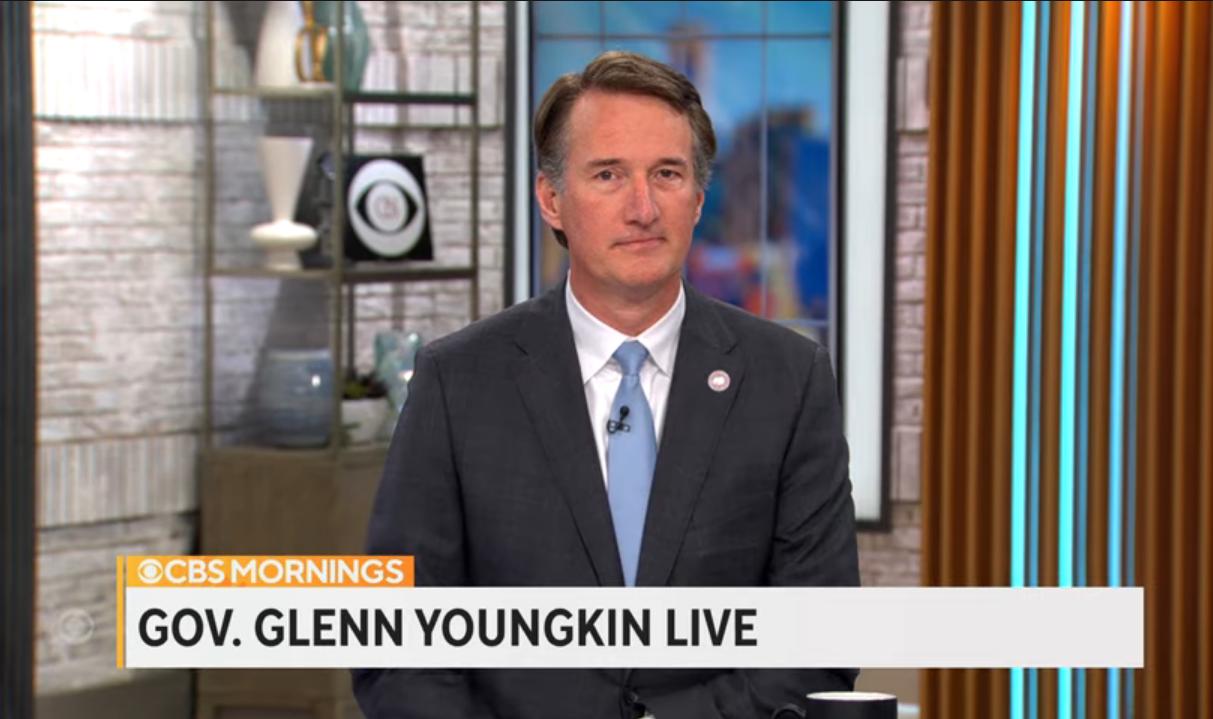 RICHMOND – Virginia Republican Governor Glenn Youngkin affirmed his support on Tuesday for measures that would require teachers to notify parents of their children's sexual orientation or gender identity, regardless of the students' consent. 
The move was justified under the pretext of protecting "parental rights," a specious argument that has given cover to policies enacted by conservative legislatures across the country that target LGBTQ+ people, including students, in public schools.
"With regards to informing parents with most important decisions about their children…Parents should be at the forefront of all of these discussions," Youngkin told WJLA News. "And I firmly believe that teachers and schools have an obligation to make sure that parents are well informed about what's happening in their kids' lives."
Critics, however, charge that coming out is an intensely personal act, that taking away a student's ability to do so on their own terms can be psychologically damaging, intrusive, and hurtful. In some cases, for students whose parents or guardians might harbor anti-LGBTQ+ views, it can be dangerous.
Lambda Legal reports between 20 and 40% of homeless youth identify as LGBTQ+ and are "frequently rejected by their families or fleeing abusive long-term placements." Forcibly outing young LGBTQ+ people can mean they will be forced to live on the streets.
Notwithstanding Youngkin's efforts to portray himself as a moderate when campaigning for governor, Tuesday's statement follows a series of extreme rightward moves he has made with respect to education policies in the state that concern LGBTQ+ youth and subject matter.
Florida's controversial "Parental Rights in Education" bill, which critics termed the "Don't Say Gay" bill, was similarly premised on the right of parents to control the material to which their children will have access in school.
In reality, the overbroad legislation prohibits any classroom discussion of sexual orientation or gender identity for students in certain grades, which could potentially lead to disciplinary action against a teacher who mentions their same-sex spouse.
Youngkin has similarly taken aim at educational materials in public schools, such as by signing into law SB656, which requires parental notification of nebulously defined "sexually explicit content."
Just after taking office in January, he set up a "tip line" to solicit comments from Virginia parents on "divisive practices" or the inclusion of curricula and materials they may consider objectionable.
Plaintiffs in multiple lawsuits, the most recent of which was filed on Monday, accuse Youngkin of violating public records laws by his refusal to share "tip line" emails with news media organizations.
Students in Virginia warn against 'don't say gay' policies
New law requires parental notification of 'sexually explicit content' in classroom effectively erasing LGBTQ+ in school curriculum"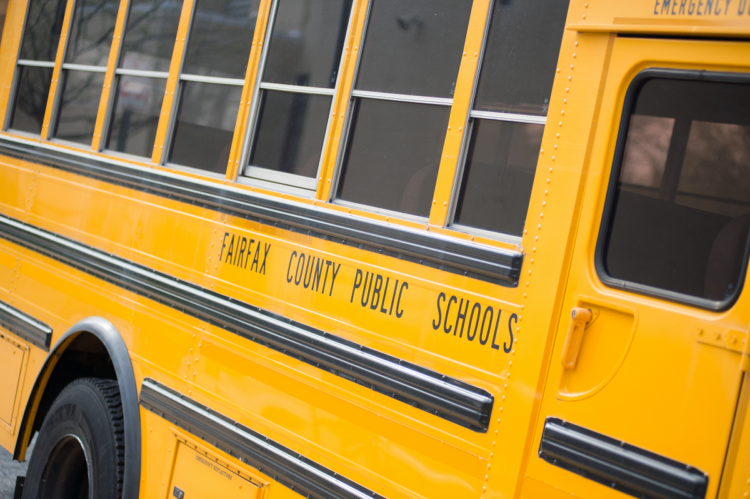 FAIRFAX COUNTY, Va. – More than 600 students from across Virginia signed a letter from the Pride Liberation Project that calls for the Virginia Department of Education to clarify that teaching students about LGBTQ people and events is not "sexually explicit."
Senate Bill 656, which Republican Gov. Glenn Youngkin signed earlier this year, requires parents be notified when instructional materials contain "sexually explicit content" — without any input from students.
Current Virginia law defines "sexual conduct" as "masturbation, homosexuality, sexual intercourse, or physical contact in an act of apparent sexual stimulation or gratification."
Because SB 656 does not itself specify what constitutes "sexually explicit content," LGBTQ students and activists are concerned that the bill will rest on Virginia's pre-existing definition of sexual conduct.
In their full letter, signees argued that "In effect, SB 656 can potentially be interpreted to define all references to people in same-sex relationships as inherently sexual."
"Consequently, all references to LGBTQIA+ people in K-12 schools, including Supreme Court cases, historical events impacting LGBTQIA+ people, and discussions about queer authors, may be deemed as sexually explicit content under SB 656, effectively erasing LGBTQIA+ representation in our school curriculum," reads the Pride Liberation Project's press release.
Representation has been shown to positively increase academic performance, and LGBTQ youth already face exacerbated risks of suicide and mental health crisis. In Virginia specifically, the vast majority of LGBTQ students reported hearing anti-LGBTQ remarks at school, and 26 percent of LGBTQ students reported being "disciplined for public displays of affection (PDA) that did not result in similar action for non-LGBTQ students."
"Most of my LGBTQIA+ friends are already struggling with their mental health," said one Loudoun County student in the Pride Liberation Project press release. "I'm scared about the message these guidelines could send and losing the already limited affirming representation in my class."
Another student from Richmond said that they "didn't want to see their friends who are from homes that aren't accepting not see themselves reflected at school." 
Virginia Log Cabin GOP head resigns from governor's advisory board
He's made remarks labeled as homocon trolling ie: referring to U.S. Rep. Ted Lieu (D-Calif.) as a "fugly slut"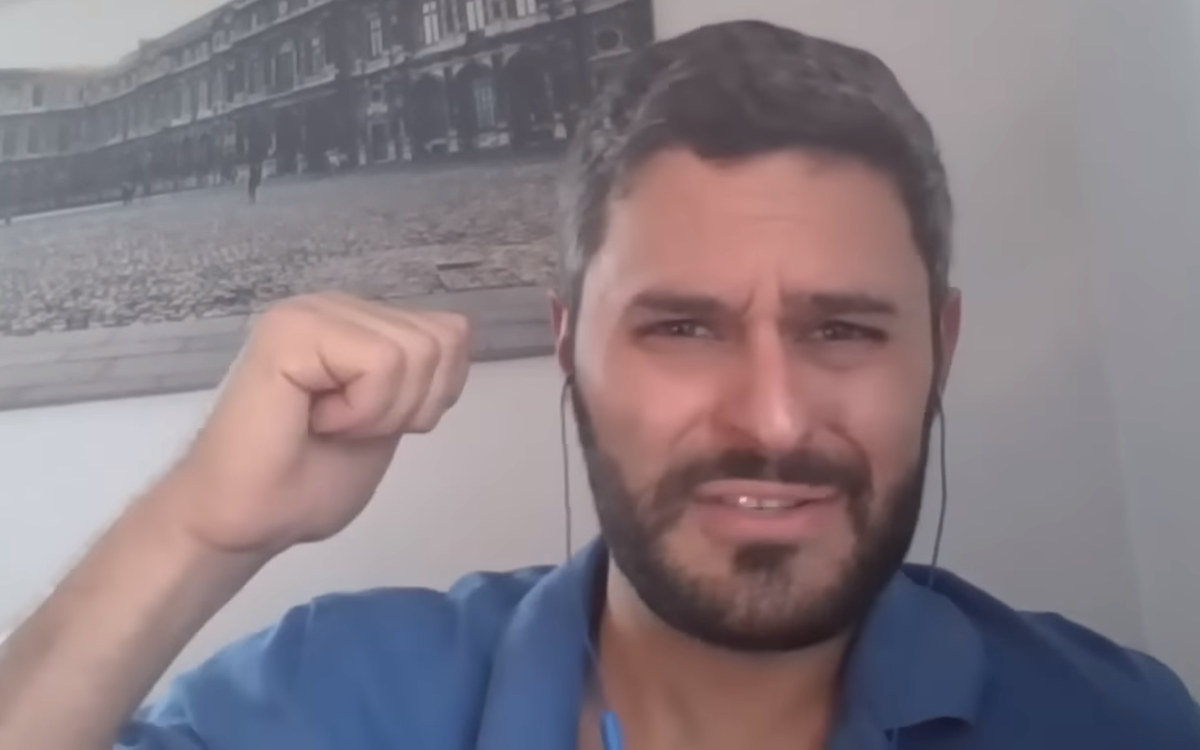 RICHMOND – A newly appointed member of Virginia Gov. Glenn Youngkin's LGBTQ+ Advisory Board, tasked with counseling the governor on matters and actions connected to the state's LGBTQ community, has resigned prior to beginning his tenure on the job.
Virginia Log Cabin Republicans President Casey Flores garnered controversy in the weeks leading up to his appointment over his past online rhetoric that included assertions that some LGBTQ activists have sought not to advance equality for the community, but rather to groom children.
In one such instance, following a viral video of Michigan state Sen. Mallory McMorrow responding to claims from fellow state Sen. Lana Theis that her support for the LGBTQ community was an attempt to promote grooming and sexualization of young children, Flores reiterated the claim.
"I'm gay – and you're pro-groomer," Flores tweeted. "Stay away from my future kids, plz."
In other instances, Flores has engaged in controversial rhetoric directed at public officials on the national level, referring to U.S. Rep. Ted Lieu (D-Calif.) as a "fugly slut" and asserting that Vice President Kamala Harris had used sexual activity as the means by which she was able to ascertain her position.
It remains unclear as to whether Youngkin's office prompted Flores to resign. A spokesperson for the Republican governor this week did not return the Washington Blade's request for comment.
Flores himself, however, has contrasted the narrative that he was urged behind closed doors to resign.
He has publicly denied those claims, saying he resigned because he is moving to Florida with his partner, David Leatherwood.
"I would not have resigned for any other reason other than moving," Flores told the Advocate.
State Sen. Adam Ebbin (D-Alexandria) told the Blade that he welcomed Flores' resignation.
"Mr. Flores' divisive and embarrassing statements were disqualifying and I am glad the decision was made for him to step down — sparing the governor the embarrassment of another scandal by one of his unqualified nominees," Ebbin said. "I hope in the future Gov. Youngkin will do a better job vetting the character and conduct of potential gubernatorial appointments."
Others said they hope Flores' departure will not disrupt the board's work.
Equality Virginia Executive Director Narissa Rahaman told the Blade that she would like for the board to maintain stability and focus amid Flores' swift departure.
"I hope the Virginia LGBTQ+ Advisory Board can remain free from distraction and can focus on the many pressing issues facing LGBTQ+ people in the commonwealth: Protecting the most marginalized in our community from harm and discrimination; creating safe, affirming schools for transgender and non-binary students; and making sure Virginia stays a welcoming place for everyone," Rahaman said.
Flores since his resignation has amplified rhetoric pushing back against certain messaging from LGBTQ activists, including on healthcare for transgender youth at a time when such has become a topic of national political debate.
"'Gender affirming care' is just a nice way to say genital mutilation and child sterilization," Leatherwood wrote in a tweet that Flores then retweeted.
Additional reporting by Michael K. Lavers