Veterans Affairs to provide gender-confirmation surgery reversing 2013 ban
McDonough said that he pledged to overcome a "dark history" of discrimination and expand access to care for transgender veterans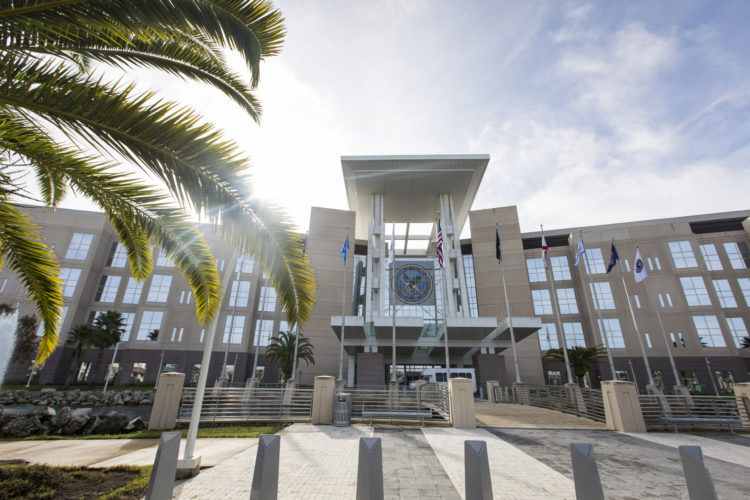 ORLANDO – U.S. Department of Veterans Affairs Secretary Denis McDonough announced his Department is moving to provide gender-confirmation surgery through its health care coverage reversing a 2013 ban on those surgical procedures.
Speaking at a Pride Month event at the Orlando VA Healthcare System Saturday, McDonough said that he pledged to overcome a "dark history" of discrimination and take steps to expand access to care for transgender veterans.
With this commitment McDonough said he seeks to allow "transgender vets to go through the full gender confirmation process with VA by their side," McDonough said. "We're making these changes not only because they are the right thing to do, but because they can save lives," he added.
The process to roll-back the restrictions may take upwards of two years. The federal rulemaking process, expected to begin this summer, will include a period for public comment, spokesman Terrence Hayes told The Washington Post on Saturday.
"This time will allow VA to develop capacity to meet the surgical needs that transgender veterans have called for and deserved for a long time," McDonough said in his remarks. "and I am proud to begin the process of delivering it," he added.
On February 8, 2013, the VA issued a directive that stated that the VA Healthcare System does not provide sex reassignment surgery. This directive sought to clarify a previous VA directive issued June 9, 2011, "Providing Healthcare for Transgender and Intersex Veterans," which established the provision of hormone therapy, gender-related mental health counseling, and other transition-related services through the VA, as well as a mandate that the VA health system provides care "without discrimination and in a manner … consistent with the Veteran's self-identified gender."
"This directive, however, does not include coverage of surgical procedures although the VA does provide transgender veterans with pre- and postoperative care."
The outcome was that the directive(s) effectively prevented transgender veterans from a surgery considered medically necessary by the World Professional Association for Transgender Health.
38 CFR § 17.38 Medical benefits package, is the specific federal code that makes provisions for veterans healthcare, which Section (b) clearly defines as; "Care referred to in the "medical benefits package" will be provided to individuals only if it is determined by appropriate health care professionals that the care is needed to promote, preserve, or restore the health of the individual and is in accord with generally accepted standards of medical practice."
However, 38 CFR § 17.38 does limit care for transgender veteran's stating: "(c) In addition to the care specifically excluded from the "medical benefits package" under paragraphs (a) and (b) of this section, the "medical benefits package" does not include the following: […] '(4) Gender alterations.'"
McDonough noted that changes "will require changing VA's regulations and establishing policy that will ensure the equitable treatment and safety" of all transgender veterans.
"There are several steps to take, which will take time. But we are moving ahead, methodically, because we want this important change in policy to be implemented in a manner that has been thoroughly considered to ensure that the services made available to veterans meet VA's rigorous standards for quality health care."
In a study related to the 2011 and 2013 directives, the VA noted that research showed that the transgender population in general experiences severe physical and mental health disparities, compared to the cisgender population, including high rates of HIV, suicidality, depression, anxiety, and mental health-related hospitalization.
Studies have found that these disparities are even more glaring among transgender veterans. In a survey of transgender veterans and transgender active-duty service members, transgender veterans reported several mental health diagnoses, including depression (65%), anxiety (41%), PTSD (31%), and substance abuse (16%).  In a study examining VHA patient records from 2000 to 2011 (before the 2011 VHA directive), the rate of suicide-related events among veterans with a gender identity disorder (GID) diagnoses was found to be 20 times higher than that of the general VHA patient population.
McDonough acknowledged the VA research pointing out that in addition to psychological distress, trans veterans also may experience prejudice and stigma. About 80 percent of trans veterans have encountered a hurtful or rejecting experience in the military because of their gender identity.
"LGBTQ+ veterans experience mental illness and suicidal thoughts at far higher rates than those outside their community," McDonough said. "But they are significantly less likely to seek routine care, largely because they fear discrimination.
"At VA, we're doing everything in our power to show veterans of all sexual orientations and gender identities that they can talk openly, honestly and comfortably with their health care providers about any issues they may be experiencing," he added.
All VA facilities have had a local LGBTQ Veteran Care Coordinator responsible for helping those veterans connect to available services since 2016.
"We're making these changes not only because they are the right thing to do but because they can save lives," McDonough said. He added that the VA would also change the name of the Veterans Health Administration's LGBT health program to the LGBTQ+ Health Program to reflect greater inclusiveness.
Much of the push for better access to healthcare and for recognition of the trans community is a result of the polices of President Joe Biden, who reversed the ban on Trans military enacted under former President Trump, expanding protections for transgender students and revived anti-bias safeguards in health care for transgender Americans.
U. S. House Veterans' Affairs Committee Chairman Mark Takano, D-CA, who is openly gay, issued a statement applauding McDonough's actions.
"Veterans in need of gender confirmation surgery should not have to seek healthcare outside of the VA health system or navigate complicated processes to get the care they need," Takano said. "VA must be inclusive of all veterans who have served, regardless of their identity."
The Chairman of the Senate Veterans' Affairs Committee, Jon Tester, D-MT also approved of the expansion of health care offerings for trans veterans.
"Every service member and veteran deserves equal access to quality care from VA, and this includes our LGBTQ+ veterans," Tester said in a statement. "We must reaffirm our commitment to making VA a more welcoming place for everyone who fought to protect our freedoms."
Gina Duncan, director of transgender equality for the statewide LGBTQ civil rights organization Equality Florida, told the Orlando Sentinel that her agency was "thrilled to have allies at the highest level of government" and noted the contrast with recent moves by the Florida Legislature and Gov. Ron DeSantis to limit transgender youth participation in school sports.
"In a moment of fierce state and local backlash against the transgender community, this move by the Biden Administration is a reminder that elections matter," Duncan said. "Support for transgender veterans and the lifesaving healthcare they need to live authentically is a critical component to fulfilling our nation's promise of caring for those who've served."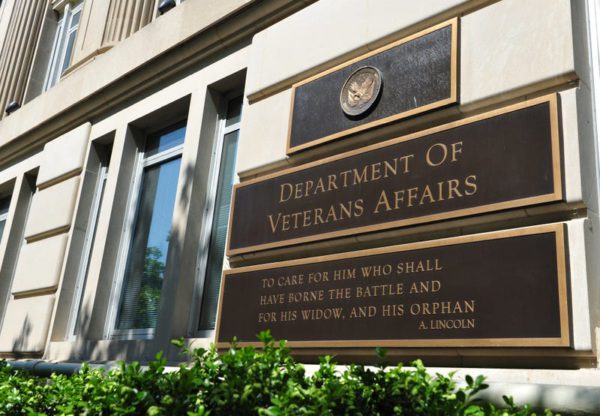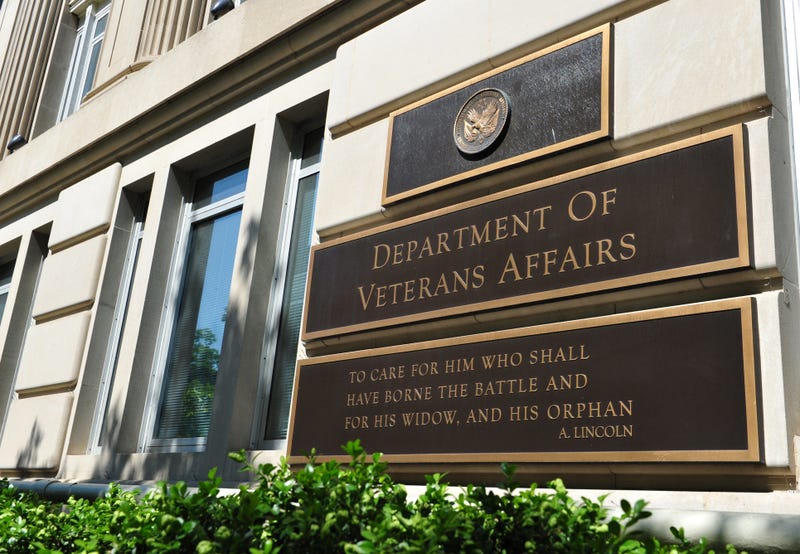 Iowa State Appeal Board settles lawsuits by anti-LGBTQ religious groups
The Christian groups claimed the university had violated their constitutional rights to free speech and the free exercise of religion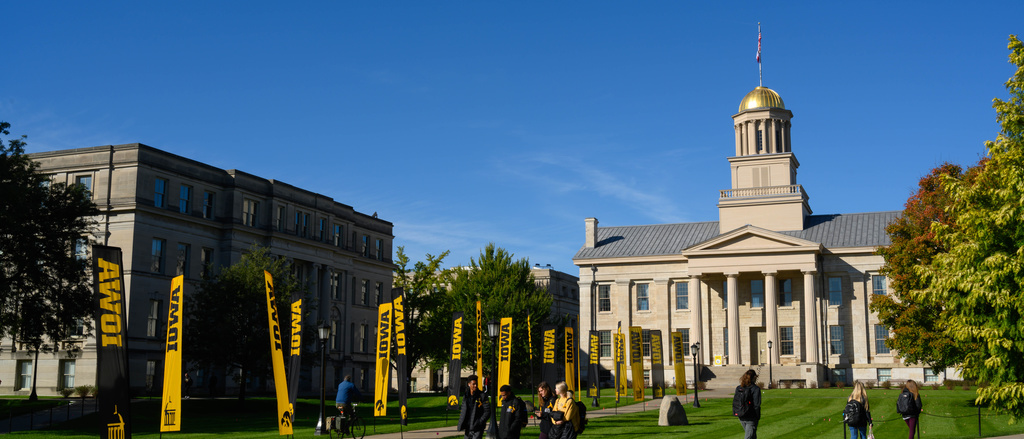 DES MOINES – The Iowa State Appeal Board, made up of Iowa state Treasurer Michael Fitzgerald, Auditor Rob Sand and Department of Management Director Kraig Paulsen, approved disbursing nearly $2 million in state funds to settle two Federal lawsuits brought against the University of Iowa in 2017 after a religious group denied an openly gay student a leadership role. 
According to the Associated Press in a U.S. News article Monday, lawyers for the student group Business Leaders in Christ were awarded $1.37 million in fees and costs for litigating their case. A second student group, Intervarsity Christian Fellowship, won their federal court case and will be paid $20,000 in damages and about $513,000 in attorney fees.
The groups claimed the university had violated their constitutional rights to free speech and the free exercise of religion.
The monetary amounts were negotiated between the university and the plaintiffs in both cases and approved by a federal judge. Monday's approval by the State Appeal Board authorizes the state to make the payments the AP reported.
In March of this past Spring, the 8th U.S. Circuit Court of Appeals ruled in favor of Business Leaders in Christ after the University of Iowa had ordered group was dismantled in 2017 after claiming the student group violated its Human Rights Policy.
As reported by The Daily Iowan, Marcus Miller, a UI sophomore at the time, filed a discrimination complaint against the Business Leaders in Christ after the group  revoked a leadership position from Miller upon finding out his sexual orientation.
A new law that requires state universities and community colleges to adopt policies that prohibit them from denying benefits to a student organization based on the viewpoint of the group was implemented in 2019.
"In addition, a public institution of higher education shall not deny any benefit or privilege to a student organization based on the student organization's requirement that the leaders of the student organization agree to and support the student organization's beliefs, as those beliefs are interpreted and applied by the organization, and to further the student organization's mission," the law reads.
New state charges against man who threatened LGBTQ+ New Yorkers
Fehring is being charged with criminal mischief and grand larceny as a hate crime in the Sayville, Long Island case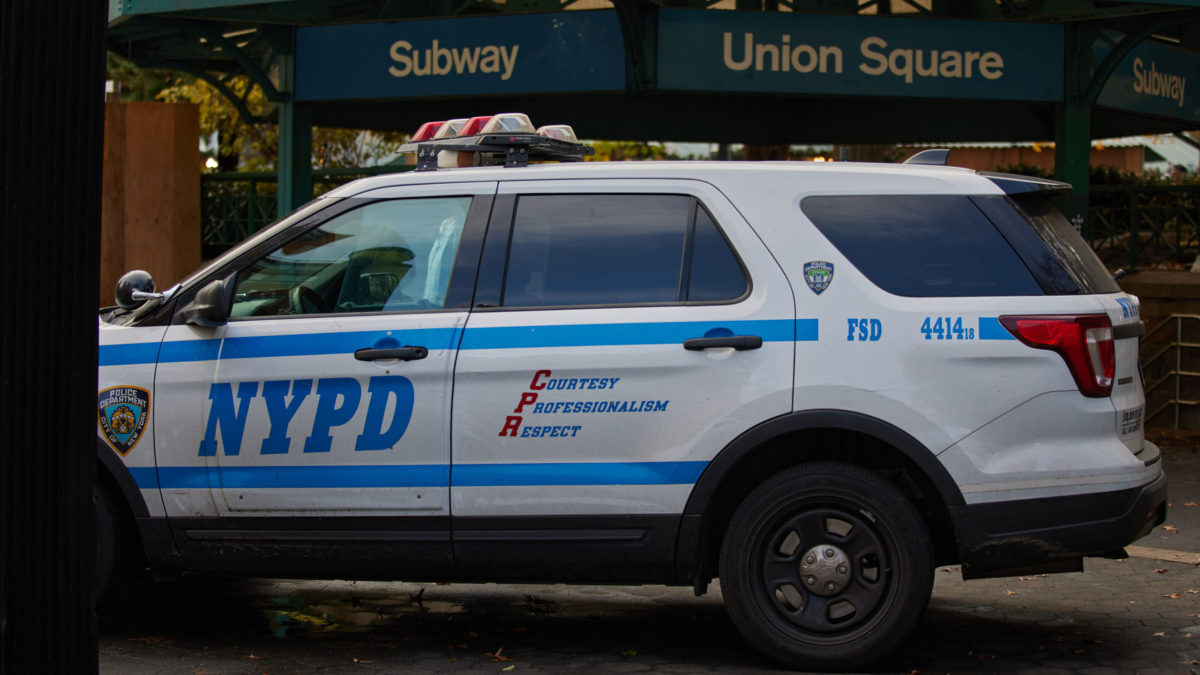 RIVERHEAD, Ny. – The man arrested by FBI agents on Monday charged in U.S. District Court for the Eastern District of New York for mailing letters threatening to assault, shoot, and bomb LGBTQ+ affiliated individuals, organizations, and businesses, was arrested Tuesday on state charges.
Tri-state news outlet News 12 New York reported that Robert Fehring, 74, a resident of Bayport, New York on Long Island, surrendered to Suffolk County police detectives accused of stealing almost two dozen pride flags back in July from Long Railroad Avenue in Sayville.
Eileen Tyznar has organized the LGBTQ parade for the past three years in Sayville. She saysshe lived in fear and would constantly get threatening letters. She is now relieved Fehring was arrested she told News12.
The stolen pride flags inside his home were discovered while executing the Federal search warrant, Suffolk police said.
On November 18, 2021, members of the FBI's Civil Rights Squad and the New York Joint Terrorism Task Force executed a search warrant at Fehring's home in Bayport, New York, and recovered photographs from a June 2021 Pride event in East Meadow, New York, two loaded shotguns, hundreds of rounds of ammunition, two stun guns, and a stamped envelope addressed to an LGBTQ+ affiliated attorney containing the remains of a dead bird.
Fehring is being charged with criminal mischief and grand larceny as a hate crime in the Sayville case.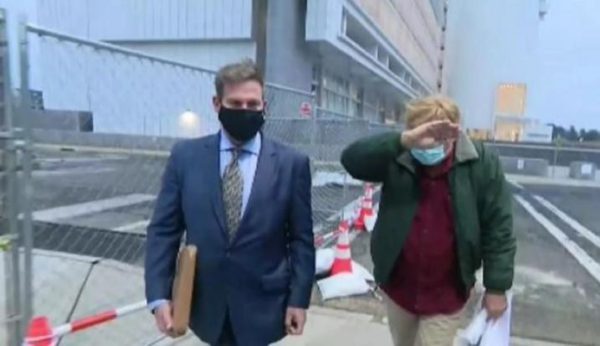 In the Federal criminal complaint Fehring is accused of sending, according to the complaint, include one this year threatening to shoot a high-powered rifle at a Long Island Pride event in June; another warning a local Chamber of Commerce member that ambulances would be needed if the group allowed an L.G.B.T.Q. event to proceed; and a third describing a Brooklyn barbershop as a "perfect target for a bombing."
Since at least 2013, Fehring had been sending individuals associated with the LGBTQ+ community letters in which he threatened violence, including threatening the use of firearms and explosives.
In the criminal complaint and affidavit for arrest, federal prosecutors allege that one letter threatened that there would "be radio-cont[r]olled devices placed at numerous strategic places" at the 2021 New York City Pride March with "firepower" that would "make the 2016 Orlando Pulse Nightclub shooting look like a cakewalk," referencing the 2016 attack in which 49 persons were killed and dozens wounded at Pulse, a gay nightclub in Orlando, Florida.
If convicted, Fehring, whom media outlets in New York identified as a retired high school teacher, band director and track coach, faces up to five years in prison.
Court records show that he sued the Suffolk County police unsuccessfully after being taken into custody in 2010 after an off-duty officer saw him hide a shotgun under a raincoat and bring it into a Long Island office building, the New York Times reported.
Gay City News editor Matt Tracy reported that Fehring appeared in court on December 6 before Magistrate Judge Steven I. Locke and was released on $100,000 bond. He is restricted to home detention with location monitoring, according to prosecutors. He is not allowed to have any firearms or "destructive devices," is barred from contacting any of his alleged victims, and cannot go to the places he is said to have targeted.
D.C. Trans woman's killers could be free in 3 years in a plea deal
"A plea bargain from first-degree murder to voluntary manslaughter is a miscarriage of justice"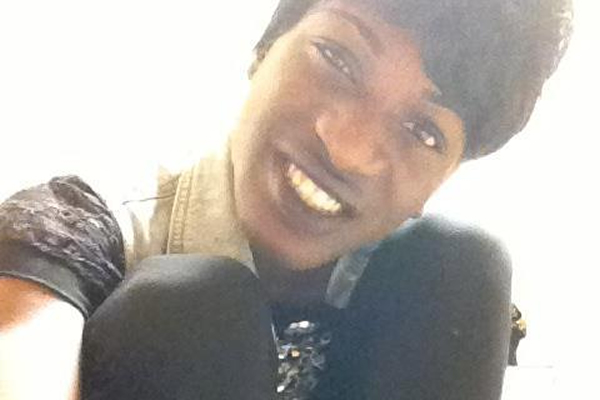 WASHINGTON – A D.C. LGBTQ anti-violence group will be submitting a community impact statement for a D.C. Superior Court judge scheduled to sentence two men on Dec. 10 for the July 4, 2016, shooting death of transgender woman Deeniquia "Dee Dee" Dodds in a case D.C. police listed as a hate crime.
Stephania Mahdi, chair of the D.C. Center for the LGBT Community's Anti-Violence Project, told the Washington Blade the project has been in contact with the Office of the U.S. Attorney for D.C., which is prosecuting the case against the two defendants set to be sentenced this week, to arrange for the submission of a statement on the impact the murder of Dodds has had on the community.
The impact statement would also apply to the sentencing of two other men charged in the Dodds murder case who are scheduled to be sentenced on Dec. 20.
The Dec. 10 sentencing for Jolonta Little, 30, and Monte T. Johnson, 25, was set to take place a little over two months after Little and Johnson pleaded guilty on Sept. 30 to a single count of voluntary manslaughter as part of a plea bargain deal offered by prosecutors.
In exchange for the guilty plea for voluntary manslaughter, prosecutors with the U.S. Attorney's Office agreed to drop the charge of first-degree murder while armed originally brought against the two men. The plea agreement also called for dropping additional charges against them in connection with the Dodds murder, including robbery while armed, possession of a firearm during a crime of violence, and unlawful possession of a firearm.
In addition, the plea agreement includes a promise by prosecutors to ask D.C. Superior Court Judge Milton C. Lee, who is presiding over the case, to issue a sentence of eight years in prison for both men. Under the D.C. criminal code, a conviction on a voluntary manslaughter charge carries a maximum sentence of 30 years in prison.
Johnson has been held without bond for five years and three months since his arrest in the Dodds case in September 2016. Little has been held without bond since his arrest for the Dodds murder in February 2017. Courthouse observers say that judges almost always give defendants credit for time served prior to their sentencing, a development that would likely result in the two men being released in about three years.
The plea deal for the two men came two and a half years after a D.C. Superior Court jury became deadlocked and could not reach a verdict on the first-degree murder charges against Johnson and Little following a month-long trial, prompting Judge Lee to declare a mistrial on March 6, 2019.
The two other men charged in Dodds' murder, Shareem Hall, 27, and his brother, Cyheme Hall, 25, accepted a separate plea bargain offer by prosecutors shortly before the start of the 2019 trial in which they pled guilty to second-degree murder. Both testified at Johnson and Little's the trial as government witnesses.
In dramatic testimony, Cyheme Hall told the jury that it was Johnson who fatally shot Dodds in the neck at point blank range after he said she grabbed the barrel of Johnson's handgun as Johnson and Hall attempted to rob her on Division Ave., N.E., near where she lived. Hall testified that the plan among the four men to rob Dodds did not include the intent to kill her.
In his testimony, Hall said that on the day of Dodd's murder, he and the other three men made plans to commit armed robberies for cash in areas of D.C. where trans women, some of whom were sex workers, congregated. He testified that the four men got into a car driven by Little and searched the streets for victims they didn't expect to offer resistance.
D.C. police and the U.S. Attorney's office initially designated the murder charge against Little and Johnson as an anti-trans hate crime offense based on findings by homicide detectives that the men were targeting trans women for armed robberies. But during Johnson and Little's trial, Judge Lee dismissed the hate crime designation at the request of defense attorneys on grounds that there was insufficient evidence to support a hate crime designation.
At the request of prosecutors, Judge Lee scheduled a second trial for Johnson and Little on the murder charge for Feb. 25, 2020. But court records show the trial date was postponed to June 22, 2020, and postponed several more times – to Jan 11, 2021, and later to Feb. 17, 2022, due to COVID-related restrictions before the plea bargain offer was agreed to in September of this year. The public court records do not show why the trial was postponed the first few times prior to the start of COVID restrictions on court proceedings.
Legal observers have said long delays in trials, especially murder trials, often make it more difficult for prosecutors to obtain a conviction because memories of key witnesses sometimes become faulty several years after a crime was committed.
"The D.C. Anti-Violence Project is disappointed to hear about the unfortunate proceedings in the case to bring justice for Dee Dee Dodds," Mahdi, the Anti-Violence Project's chair, told the Blade in a statement.
"A plea bargain from first-degree murder to voluntary manslaughter as well as a reduction of years in sentencing from 30 to 8 communicates not only a miscarriage of justice, but a message of penalization for victims who attempt to protect themselves during a violent assault," Mahdi said. "The continual impact of reducing the culpability of perpetrators who target members of specifically identified communities sends a malicious message to criminals that certain groups of people are easier targets with lenient consequences," she said.
"As a result of this pattern, the D.C. community has failed to defend the life and civil rights of Dee Dee Dodds and leaves criminally targeted LGBTQ+ community and other cultural identity communities critically undervalued by stewards of justice in the nation's capital," Mahdi concluded.
William Miller, a spokesperson for the U.S. Attorney's Office, has declined to disclose the reason why prosecutors decided to offer Johnson and Little the plea bargain deal rather than petition the court for a second trial for the two men on the first-degree murder charge.
Attorneys familiar with cases like this, where a jury becomes deadlocked, have said prosecutors sometimes decide to offer a plea deal rather than go to trial again out of concern that another jury could find a defendant not guilty on all charges.
During the trial, defense attorneys told the jury that the Hall brothers were habitual liars and there were inconsistencies in their testimony. They argued that the Halls' motives were aimed strictly at saying what prosecutors wanted them to say so they could get off with a lighter sentence.
The two prosecutors participating in the trial disputed those claims, arguing that government witnesses provided strong evidence that Johnson and Little should be found guilty of first-degree murder and other related charges.
Before the jury announced it was irreconcilably deadlocked on the murder charges, the jury announced it found Little not guilty of seven separate counts of possession of a firearm during a crime of violence and found Johnson not guilty of five counts of possession of a firearm during a crime of violence.