Hollywood's Peter Kallinteris Agency launching LGBTQ dreams
"It's important to me to actively participate with a platform and space for the LGBTQ community. I want to make a difference and be a leader"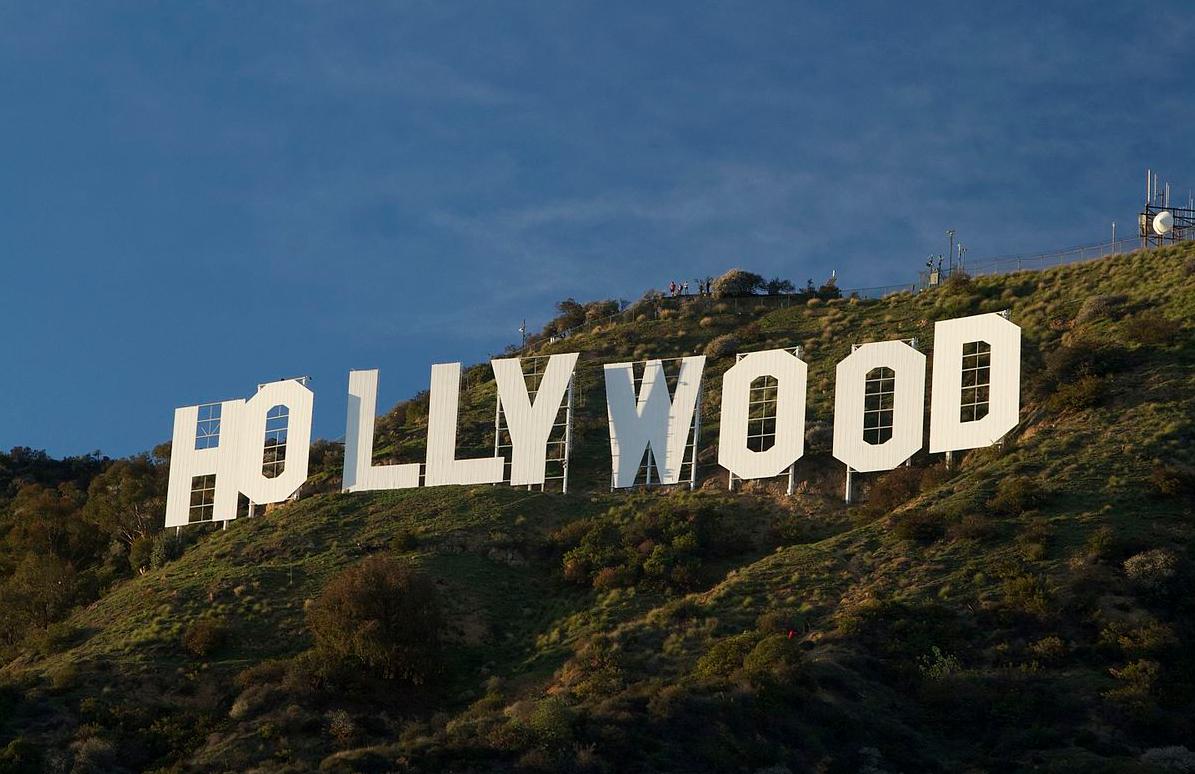 HOLLYWOOD – Whether they'd admit to it or not the aspiration for most actors is to be sitting in the Dolby Theatre at some point in their careers, dressed in their finest fashion ensemble at the most prestigious event of the year and hear, "and the Oscar goes to [insert their name]." Conversely also true for the Emmy awards or the Tony awards, yet for many LGBTQ artists the path to that goal is fraught with obstacles and difficulties.
In 2018, a young Black actor from Atlanta, Georgia, was given a supporting role as Ethan in the surprise hit film Love Simon. That actor, Clark Moore, in interviews with host Rob Watson, journalists Dawn Ennis and Brody Levesque on RATED LGBTQ RADIO and separately with Teen Vogue's Shammara Lawerence spoke of the difficulty landing roles like that of Ethan, but also the conflict inherent with how the film and television industry has seen LGBTQ actors.
Answering a question by Teen Vogue's Lawerence centered on that conflict, Moore bluntly assessed the landscape telling her; "Historically, I think the reason why there haven't been more gay roles or more gay actors playing roles that have lots of layers to them and lots of depths to them is because for whatever reason, people think that the story is done. We've seen the gay character. We know what he says. We know what he thinks. We don't need to tell that story anymore, but if you think about it, we've had a full canon of stories about straight white men that stretch back millennia, and so we're only scratching the surface," Moore pointed out.
"If we can have stories about people all the way back thousands of years ago and we can still be telling the same story now about straight white men and their journey to self-discovery or redemption, there's plenty of stories to tell of people of color and LGBTQ people and anybody who falls in the intersection of those two identities," he added.
Yet in the age of digital moving beyond the traditional film and television as more and more content is streamed online- and there's insatiable need by casting agencies for a wider diverse spectrum of actors, there are still obstacles in the path for LGBTQ actors, especially trans and disabled LGBTQ actors.
Enter Peter Kallinteris, who with his broad based knowledge and understanding of the critical needs of the LGBTQ actor community decided that the time has arrived to have specialized representation for that community.
"Looking to the past, Hollywood hasn't been very kind to the Queer community. Throughout the history of cinema gay men were either played as effeminate, weak, airheads, and lesbians as tough softball or gym coaches, who are often played by straight people," Kallinteris said. "Within the the broader culture, there are subcultures, just as within any community. They are nuances within each that will never find its way between the pages of a table read."
"To create an authentic moment the space has to be made for those who've lived that life every day. Gay, Black, White or Straight ect, our experiences of the world are different depending on how we show up. In many cases that will determine our outcomes," he noted. "Specialized representation is so important because without the lingering trauma, and continued hatred & fear toward our community the Queer division of PKA wouldn't exist, we'd just be accepted. We have important stories to tell and will continue to be telling them. PKA is just the begging for all to feel safe and thrive."
In a statement issued from his offices at the Sunset-Gower Studios, the former historic home of pioneering Columbia Pictures founded in 1918, Kallinteris reflected, "When I was a young Actor being gay was career ending."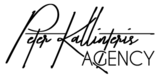 "Today it's celebrated. It's important to me to actively participate with a platform and space for the LGBTQ community. I want to make a difference and be a leader because I can."
To accomplish this he launched the Queer Division of his PKA agency. "The Queer Division of PKA was inevitable, a natural outgrowth of my own personal evolution first by coming out as gay man, from Artist to Agent. The timing was right to make an impact with talent," he said.
"As my Agency grew I was able to gleam that there was a space beginning to open up by which I could represent the full spectrum of Queer humanity & sexuality within the arts. Not as one dimensional static caricatures, but as beings who's emotions run the full gamut of the human experience. This was very exciting to me, I have a opportunity to effect change. I wanted to be apart of history Pioneering a movement," he added.
He said that his message to LGBTQ artists is simple. "I want talent to know they will be given the opportunity to be who they are, live their truth and work for who they are without rejection, humiliation, fear, or hopelessness. People perform at their best, live at their best. And do their best when they are happiest. PKA is not just a brand, we are the LGBTQIA community. If life imitates art, then let's represent it boldly!"
His expectations of the film and television industry's reaction? "My inspiration to launch the Q.D. is truthfully representing talent that reflects the current needs for the industry, and to remain a permanent fixture within the industry that continues to grow stronger. I want the industry to understand I've created this environment specifically for the Queer community. I'm happy & honored to be the first Agency that represents this community in this way," Kallinteris said.
Last week, PKA, whose clients include, Justin Jedlica (TV personality), Steven James Tingus (President George W. Bush's lead for disability research and policy for eight years), Kate Linder (The Young and the Restless), Albert Lawrence (IMDB Host), Deric Battiste aka DJ D-Wrek (MTV's Wild 'N Out), and Leslie Stratton (The Swing of Things, Truth or Dare), announced the launch of the Queer Division in a video.
WATCH:
Michael Kearns, the Godfather of LGBTQ+ authenticity
Michael's work has been described as "collisions of sex and death, of eroticism and grief," but he has truly dug to an even deeper level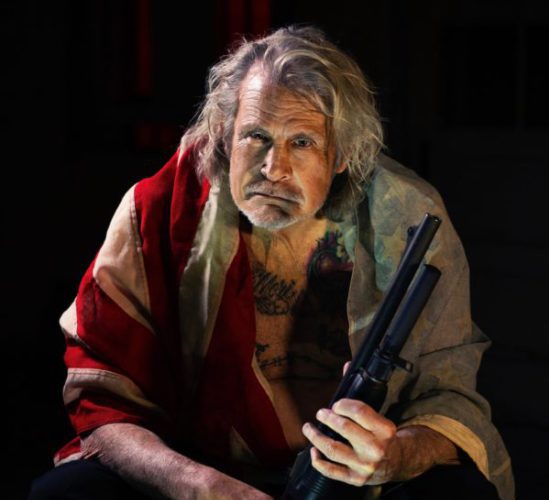 HOLLYWOOD – The arc of LGBTQ+ history over the past 50 years has been one of constant upheaval and evolvement. From a period when it was both illegal and insane to be gay, through the achievement of being able to serve openly in the military, to marriage equality and the ability to create families to today's fight against the tyranny against Trans people, the movement has not stopped to take a breath.
Michael Kearns, the first recognized "out" actor on the Hollywood landscape, has been a visible presence through it all. More importantly, he has always" been visible on the gay scene. In the seventies he epitomized the free love and erotic freedom that many gay men lived. He was featured in classic gay porn movies and did a PR stint as the face of the "happy hustler."
"That was my introduction to a lot of people," Michael told me when we sat down for a chat on Rated LGBT Radio. "I kind of captured the zeitgeist of the times, the freewheeling seventies. We forget that there was that period of time when sexuality was joyful and exciting and thrilling."
In the eighties he was visible in mainstream media as a gay man playing gay men characters. In 1983, Michael was cast in a minor role on the Cheers Emmy winning episode "the Boys in the Bar." He was instantly recognized for his gay sexual iconic status by LGBTQ audiences, even though the population at large did not know who he was. The casting director who fought for his casting was Stephen Kolzak, who would himself become a prominent AIDS activist before he died at 37 in 1990. Stephen casted Michael to make a statement. He wanted to signal to the LGBTQ community that Cheers had our backs. "He was one of the only ones that had the guts," Michael remembers.
"There were a lot of stereotypes in television regarding gay portrayals. I was pegged and cast in some of those roles. I did play the stereotype, but rather than a straight guy playing those roles, I brought authenticity. I was real. Straight guys playing gay would always spoof the role. They were always 'winking' and signaling to the camera 'I am not really that way.' So, the performances are by in large horrible, even with some academy award winners. The actors were constantly saying that it was not who they were—if they weren't making that clear on the talk shows, they were doing it in the performance itself.' Michael says.
Michael soon morphed into an HIV positive man playing HIV positive characters, while off camera becoming a visible and vocal AIDS activist. "It was a new kind of cliché. They had to always make me look horrible. The ghastlier the better. They could not have an HIV character who looked normal—as I did when I arrived at the set. Finally, I had enough and refused to do that anymore." Michael then immersed himself in theater where he found greater character honesty and truth.
As gay men captured their identities in the 90s as husbands and fathers, Michael was there too—becoming one of the first gay men to adopt a child. It is that role, as a father, that Michael has said is his greatest.
Today, Michael has been a driving force behind QueerWise, a multigenerational writing collective and performance group. Through QueerWise, Michael gives poetic voice to talent that would otherwise be voiceless. Its members include published poets, writers of fiction and non-fiction, playwrights, singers, musicians, social activists, dancers, actors artists and teachers.
This weekend, on Sunday October 17th, QueerWise launches its latest work, The Ache for Home.
"The Ache for Home is a video presentation of heartfelt stories from formerly homeless/unhoused individuals in and around West Hollywood. It was developed through a mentorship program facilitated by QueerWise members. The production represents citizens-turned-writers who share their inspirational stories from those glamorous streets and sidewalks, ranging from soaring self-acceptance to narratives of truth-telling defeats," states Michael. The production can be seen on QueerWise's YouTube Channel starting 5pm October 17.
The Ache for Home features a young cis male with a passion for music and art, who finds joy "when I can put a smile on someone's face and give back", a retired mixed race bisexual government worker who is a voracious reader and literacy advocate, two trans males share their experiences of living on the street, and a former resident playwright who was homeless for 44 days and nights in the city. "I am thrilled at our inclusion of transmen in this work," Michael says. "It is a poorly represented community within a poorly represented community."
On current controversies with media and transgender targeting, particularly the Dave Chappelle issue, Michael remarks, "I am glad it is generating passion. It is bringing up conversation on the plights of black trans women who are victimized at an alarming rate, we should not say victimized… we should say murdered. I am glad we are shedding light on that."
Michael's work has been described as "collisions of sex and death, of eroticism and grief," but he has truly dug to an even deeper level. The Ache for Home takes its inspiration from the Maya Angelou quote, "The ache for home lives in all of us, the safe place where we can go as we are and not be questioned." Michael Kearns work has always encouraged us to go, and live, "as we are." He is the amalgamation of eroticism, grief, healing, and appreciating the richness of life itself.
He is the godfather of LGBT+ authenticity. In earlier days, he may have represented sex, he may have walked us through a period of darkness and death into the arms of the creation of the new family. He has now brought us home, and when we look at him, we see a new quality.
Wisdom.
********************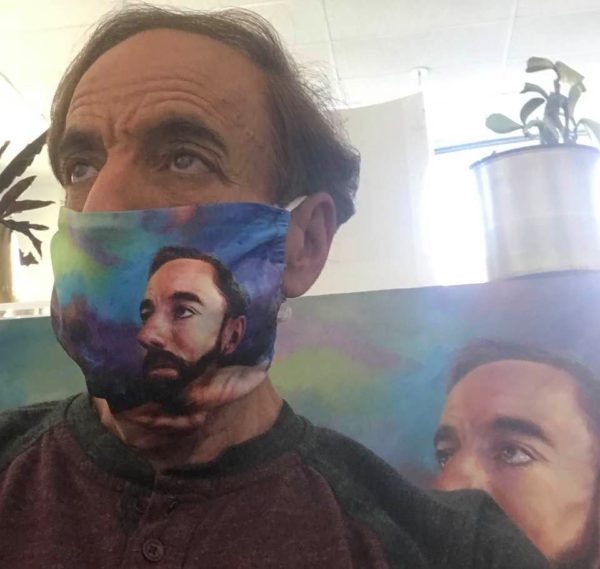 Rob Watson is the host of RATED LGBT RADIO, a national podcast and he's one of the founders of the evolequals.com.
A gay dad, business man, community activist and a blogger/writer, Watson is a contributor to the Los Angeles Blade covering entertainment, film, television, and culture with occasional politics tossed in.
********************
Listen to the show here:
Schock treatment: an interview with Gina Schock of the Go-Go's
Drummer on her new book and upcoming Hall of Fame induction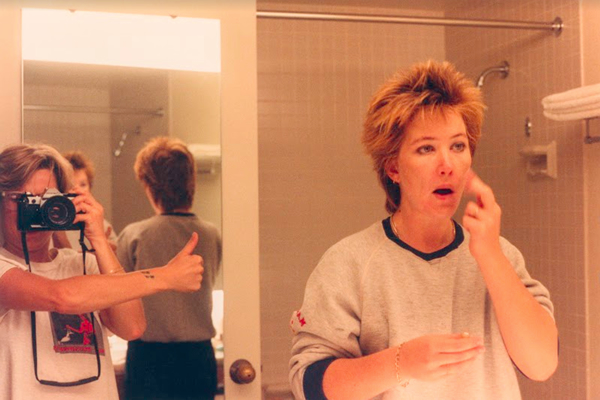 Too much of the Go-Go's is never enough. In the 40 years since the all-female punk band burst on the scene with its unforgettable debut album "Beauty and the Beat" to some of the band members' solo careers that followed its break-up to its ongoing reunion and the eye-opening 2020 documentary about the band, we just can't get our fill.
But wait, there's more! Gina Schock, the Go-Go's legendary drummer (she's got the beat!), has just published a sensational coffee-table book, "Made In Hollywood: All Access with the Go-Go's" (Black Dog & Leventhal Publishers, 2021) that features photos from Schock's own stock, as well as her own personal recollections of her life in music. She made time for an interview before the publication of the book as well as the Go-Go's long-awaited induction into the Rock and Roll Hall of Fame later this month.
GREGG SHAPIRO/WASHINGTON BLADE: I'd like to begin by congratulating you, as well as the rest of the Go-Go's, on your upcoming induction into the Rock and Roll Hall of Fame. How do you feel about it?
GINA SCHOCK: It took so long for this to happen, and at first we were sort of like, "Hell's bells! We don't even care anymore." Every year, we'd think "Maybe it's gonna happen next year," and it just wasn't happening. Then it happens! We were all dumbfounded. We couldn't really believe that we were nominated and then we got inducted! Everybody was pleasantly surprised. This is kind of great, kind of neat. I'm really happy about this now [laugh].
BLADE: At the same time, your memoir "Made in Hollywood: All Access with the Go-Go's," is being released. What did the experience of writing such a book mean to you?
SCHOCK: Actually, Gregg, it's not a memoir. Kathy (Valentine) wrote a memoir. Mine is actually a book of photography.
BLADE: Right, but you also tell your story in the book.
SCHOCK: There's a lot of writing in it, too. But I basically put this together because I had tons and tons of photographs. I've been moving them all over. Putting them in the closet here, under the bed there. I was like, "I have to do something with this. All these years of taking photos of the band." Of course, everybody in the band was like. "Gina, you really need to put a photo book together!" I finally found the right guy to do it with and he helped me get it together, organize it, and help me work on the book. I couldn't believe that along with the list of my credits will be photographer and author. It's kind of mind-blowing. Things that you don't think you're capable of, and then when you have an opportunity to do something and maybe make a difference…certainly for The Go-Go's. This needed to be out there. This is way long overdue; a book of photos with all of us. Photos that I've had that people have never seen. Also, you're getting these photos from a band member's perspective. With writing from one of the band members about what was going on during that period of time.
BLADE: I'm sure that looking at the pictures brought back lots of memories, but were you also a journal or diary keeper?
SCHOCK: Check this out! I don't have a journal, but since 1978, Gregg, I have been keeping daily planners every single year. I've written down things that were going on during that time period. Not big, long stories, but this happened today, that happened yesterday, next week we're going to be doing this. I used that as my reference. It was invaluable in the process. I now need to make room for them in the closet. I've got them all in drawers in cabinets in my office. It's like, "OK, there's no more room here [laughs]!" They were invaluable, like I said, in putting this together. What exact date did this happen? What was going on in November of '83? It was important to have.
BLADE: Do you see the book as an extension of Alison Ellwood's 2020 Go-Go's documentary?
SCHOCK: No, but I'll tell you that 99% of the photos in Alison's documentary are mine.
It's not an extension of that. This book has been in the works for decades. I just needed to find the right person to help me get it together. But when Alison was interviewing, I'd show her a photo and she would say, "Gina, can we come back and get some of these photos for the documentary?" I was like, "Of course, you can!" The majority of what you saw are my photos.
BLADE: The book is full of marvelous personal history details, such as performing with the late Edith Massey, known to many from her performances in some of John Waters' movies. What do you think Edie would think of the book?
SCHOCK: She would be, [imitating Massey] "Oh, Gina, I'm so happy about your book! Finally, it's about time!" Bless her heart and soul. I was doing an interview yesterday and I said, "If it wasn't for Edie, I don't know if The Go-Go's would exist. Certainly not in the way that they have for the last more than 40 years. Things happen in a magical way, how it all comes together. No one really knows why somebody meets someone on that particular day at that particular time, and then something comes out of that that you can't believe. Edie gave me the opportunity to come out to LA and San Francisco and New York and actually play in clubs. We got to play at Max's Kansas City and CBGB's; what a thrill that was. Then to come to LA and do three nights of the Nuart Theater and then play The Warfield up in San Francisco. That was the first time I'd ever been on a plane! After doing that with Edie, the minute I got back to Baltimore I realized it was time to make a move. It gave me the courage to believe that I could go back to any one of these places and I'm going to do something! By the way, Edie was such a lovely person. A sweetheart.
BLADE: Another scoop for the readers that I loved was the part about the Go-Go's performing with ska in the early 1980s, leading to the collaboration with Terry Hall on the song "Our Lips are Sealed," which was a much bigger hit for the Go-Go's than for Terry's band Fun Boy Three. Do you know how he felt about that?
SCHOCK: I have no idea how he felt, but I'm sure he was happy because all Terry Hall was hearing was "ka-ching, ka-ching, ka-ching [laughs]." I think Terry was quite happy about that. I would be. When Jane brought in the song, she was scared to death to play it for us because it was basically like a love letter that she readjusted a little bit lyrically and put some chords and a melody to. She played it for us, and we were like, "Jane, this song's great!"
BLADE: We are all saddened by the recent passing of Charlie Watts, drummer for the Rolling Stones. In your book, you wrote about the Go-Go's opening for The Rolling Stones. Can you please say a few words about what Charlie meant to you as a fellow drummer?
SCHOCK: There were two drummers that were my heroes growing up. That was Charlie Watts and John Bonham (of Led Zeppelin). Those two guys are part of the reason I started and kept playing drums. To think that many years later I actually got to meet my hero and talk to him. I got to sit on his drum kit! I talked to his drum tech!
That was one of the biggest thrills of my life. Then to be able to just open for the Stones, I mean, God! Wow, what a thrill! He was, of course, a gentleman. Very quiet kind of guy; soft-spoken. A lovely guy; very personable, very sweet. I didn't have a lot of time to talk to him, but when I did my heart was pounding. I couldn't believe it. Meeting David Bowie was the same sort of thing. You have such adoration for these people. The impact they have on your life in many ways, not just musically.
BLADE: You put some personal thoughts and experiences in the book, including your open-heart surgery to correct an atrial septal defect, yours and the band's encounters with drugs and recovery, the break-up of the band and issues with songwriting revenue. Was it painful or freeing to revisit these subjects?
SCHOCK: It was a little bit of both. It brought up some really heavy things that went down. But all those things have been ironed out and taken care of. Everything is good now and it has been for many years. The songwriting splits were a big part of why the band broke up. It seemed very unfair to me. I have to tell the truth [laughs]. I have to be honest with the people that I'm working with. They are my family, and nobody can hurt you worse than somebody in your family. I think I explained it all in the book the best that I can.
BLADE: Following the original break-up of the Go-Go's, you formed the band House of Schock with Vance DeGeneres, brother of Ellen DeGeneres. What are the chances that, aside from the Smothers Brothers, two funny people would come from the same womb?
SCHOCK: Yeah, right [laughs]? It's crazy, right? Vance was fresh out of New Orleans and I don't know how I met him; (through) a friend of a friend or something. We hit it off right away. I don't like to do anything by myself, Gregg. I always want a partner in crime. I like a team! That's why I always want to be in a band. I never want to be a solo anything. I like being in a band. I like having other people to bounce ideas off of. I'm not the greatest at anything, but I'm pretty good when you put me with somebody else who's talented as well. Vance and I worked great together. Ellen had just come to town and she was just starting out in the comedy clubs. We'd meet and have dinner. She'd ask me lots of questions about who I thought was a good agent to see. It was very sweet to watch everything happen for her. One of the funniest things, I told this to somebody the other day, I'll never forget this. Ellen said to me, "Gina, do you think if I make a lot of money one day, would you sell me your house [laughs]?" I don't remember what I said, but I'll never forget her asking me that. Because Ellen could buy a city block!
BLADE: In 2018, the Go-Go's went to Broadway with the musical Head Over Heels, featuring the band's music. What was that experience like for you?
SCHOCK: That was another unbelievable moment being in the Go-Go's. To think that this punk band, so many years later, has a musical on Broadway is absurd. But it happened! It's another crazy thing that just happened! There's a lot of work involved, don't get me wrong, and years and years of being in this band and working our butts off to achieve the status that we have in the industry. But it was still an incredible thrill. To meet all the Broadway actors and all, my God, those people can really sing and act! I was never a big fan of Broadway, but I am now. I was knocked out! They're so fucking talented. It's such a thrill to watch them interpreting our songs woven into this 17th-century short story.
BLADE: Recently, Belinda's son (James) Duke (Mason), posted a happy birthday message to you on social media in which he referred to you as his "Auntie."
SCHOCK: Yes! I love Dukie! I watched that little boy grow up. I just adore him. I will always be in his life. He's very precious to me.
BLADE: When Duke came out, Belinda became a very outspoken advocate for the community. Would you mind saying a few words about your connection to the LGBTQ+ community?
SCHOCK: I don't know what my relationship really is. All I know is that I'm who I am. I'm a musician and I will fight for anything or anybody that has had a difficult time in society. Just live your life. Society creates its own do's and don'ts and rights and wrongs for people, which is just a load of crap to me. Everyone should be allowed to be who they are, and love who they want to love, and marry who they want to marry. Love is love; it has no gender. It's the most important thing we can give to one another. It's what this world needs now more than ever. Never think for a second you haven't got the right to love whomever you fall for because love is always right. It is a human right!
Everything you need to know about WorldPride 2021
Party in Scandinavia with the happiest people on Earth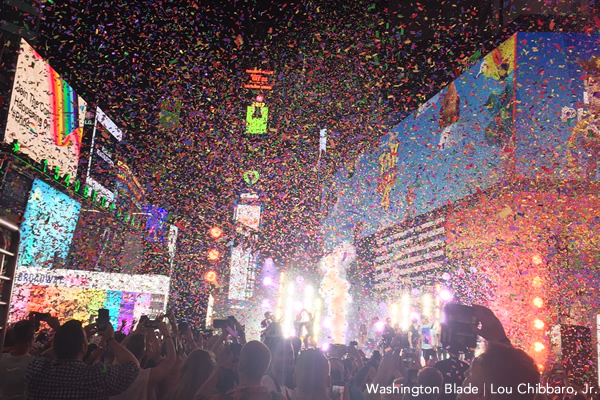 By Mikey Rox| NEW YORK – It's been two years since Stonewall 50 – WorldPride NYC 2019 became the largest international Pride celebration in history, but the "bye" year of 2020 wasn't due to the pandemic.
The global celebration has been held every odd-numbered year since 2017 given its massive logistical undertaking (with sporadic celebrations in 2006, 2012 and 2014 before then), and WorldPride Copenhagen – Malmö 2021 couldn't have come at a better time.
Hundreds of thousands of cooped-up queer revelers and allies will flock to the twin host cities in Denmark and Sweden, respectively, from Aug. 12-22, to party with the happiest people on the planet, a delightful distinction provided to the Scandinavian countries by the United Nations' famous World Happiness Report. (The United States ranked No. 19 in the most recent report, FYI.)
So what's in store for this year's all-out progressive-flag-flying festival? Read on for more.
Two LGBTQ anniversaries in Denmark
If you can believe it, it's been 70 years since Danish doctors in 1951 performed the world's first successful genital reconstruction surgery, a medical marvel that provided hope to transgender people the world over. This year is also the 50th anniversary of the founding of the Gay Liberation Front's Danish chapter, which has been instrumental in blazing trails toward equality for the country. Look how far it's come.
Opening ceremonies kick off in Copenhagen
In conjunction with Copenhagen Pride, WorldPride will officially start late afternoon on Aug. 13, but in adherence with COVID-19 protocols the opening ceremony won't be held in WorldPride Square (at least not as of press time; things could – and probably will – change). That potential snafu notwithstanding, Denmark welcomes vaccinated U.S. travelers, and if any testing is needed, both PCR and antigen tests will be available free to everyone, including tourists, 24/7. Copenhagen is OPENhagen again.
WorldPride Square will be open for the rest of the fest
WorldPride Square, a makeshift village of sorts (similar to the Olympics) located within Copenhagen's main square, will provide a gathering place for all attendees that have traveled far and wide. LGBTQ+ and non-governmental organizations spanning the globe will set up shop in the square to greet pedestrians, provide information, and invite folks to get involved. Art exhibits also will be a centerpiece of the village, alongside a street-food market and bars with plenty of space to relax.
EuroGames will be held simultaneously
If you enjoy watching athletes compete in variety of sports that range from boxing and badminton to dancing and dodgeball, add the spectator-friendly EuroGames to your list of to-dos while you're in Copenhagen. If you want to get hands-on, consider signing up to become a volunteer at the games, to be held Aug. 18-20; EuroGames' website is currently accepting those applications.
Spread out and explore other WorldPride villages
While WorldPride Square will serve as the jump-off for the 10 days of festivities, other available villages will allow crowds to spread out and explore their individual interests. In addition to Sports Village for EuroGames athletes and fans, other villages will focus on kids and families, youth, women, and the queer community, among others. Programs and content of these villages will be target-audience specific but open to everyone.
You might have a brush with royalty
Mary, Crown Princess of Denmark, Countess of Monpezat, is patron of Copenhagen 2021, making her the first-ever royal to serve in the role for a major LGBTQ+ event. Say hi if you spot her; she knows a queen when she sees one.
Despite pandemic protocol, the show will go on
Organizers have said in an official statement that despite some COVID-19 restrictions, they're "continuing to plan for full delivery of all Copenhagen 2021 events taking into account the guidance and recommendations" of government agencies. Doubling down, organizers have promised they will not cancel or postpone events.
Now there's only one thing left to do: Let's go!
Mikey Rox is an award-winning journalist and LGBT lifestyle expert whose work has been published in more than 100 outlets across the world. Connect with Mikey on Instagram @mikeyroxtravels)