Louisiana Governor John Bel Edwards vetoes trans youth sports bill
Discrimination is not a Louisiana value, and this bill was a solution in search of a problem that simply does not exist in Louisiana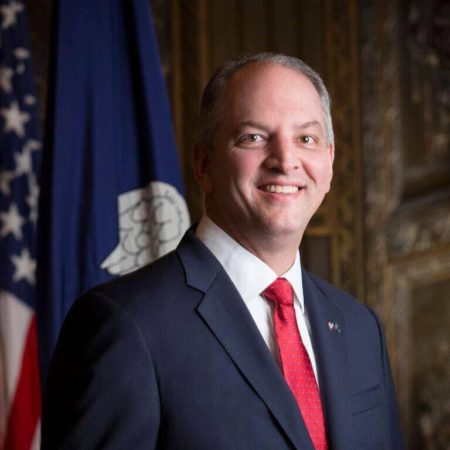 BATON ROUGE – Louisiana's Democratic Governor John Bel Edwards announced Tuesday that he has vetoed a measure that would have barred trans girls and women from participating on athletic teams or in sporting events designated for girls or women at elementary, secondary and postsecondary schools. 
The measure, Senate Bill 156 authored by Sen. Beth Mizell titled the 'the Fairness in Women's Sports Act,' in the Governor's eyes, "was a solution in search of a problem that simply does not exist in Louisiana," Edwards said in his veto statement;
"As I have said repeatedly when asked about this bill, discrimination is not a Louisiana value, and this bill was a solution in search of a problem that simply does not exist in Louisiana. Even the author of the bill acknowledged throughout the legislative session that there wasn't a single case where this was an issue.
Further, it would make life more difficult for transgender children, who are some of the most vulnerable Louisianans when it comes to issues of mental health. We should be looking for more ways to unite rather than divide our citizens. And while there is no issue to be solved by this bill, it does present real problems in that it makes it more likely that NCAA and professional championships, like the 2022 Final Four, would not happen in our state. For these and for other reasons, I have vetoed the bill."
The Baton Rouge Advocate newspaper's State House reporter, Blake Paterson, noted that [the law] would have required athletic teams or sporting events for women at public institutions be composed only of "biological females," or those who presumably were listed as female on their birth certificates.
The measure won Senate approval 29-6 and cleared the House 78-19. Those margins are wide enough to override a governor's veto, though it's unclear whether lawmakers will return to Baton Rouge to do so.

"Governor Edwards deserves enormous credit for urging Louisianans to reject the politics of division and to focus on what brings us together, including a shared concern for vulnerable children. As his veto message rightly notes, transgender youth already face huge challenges," Shannon Minter, the Legal Director for the National Center for Lesbian Rights, (NCLR) told the Blade in an email. "Banning them from school sports would not make any child's life better or safer, but it would bring discredit and economic hardship to the state, which likely would lose NCAA and professional championships. Governor Edward's veto message is a model of clarity and compassion. We need more leaders with his courage."
The ACLU reacted in a tweet saying:
BREAKING: Governor Edwards has vetoed a bill that would have banned trans youth from participating in school sports. We'll keep saying it:

🏳️‍⚧️Trans youth belong in sports.
🏳️‍⚧️Trans youth belong in Louisiana.
🏳️‍⚧️Trans youth belong everywhere. https://t.co/vUSHs5m6m8

— ACLU of Louisiana (@ACLUofLouisiana) June 22, 2021
Chicago area LGBTQ+ friendly bakery closing after hate campaign
"Closing our doors is the direct result of the horrific attacks, endless harassment, and unrelenting negative misinformation"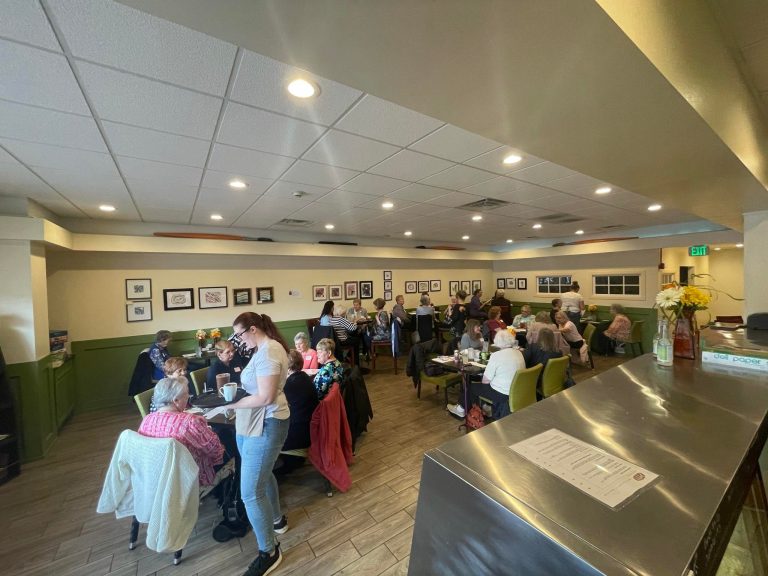 LAKE IN THE HILLS, Il – The owner of UpRising Bakery and Café announced this week on social media that she is permanently closing the doors to her bakery after months of anti-LGBTQ+ stochastic terrorism that had already resulted in a hate crime last July after hosting drag show events and has continued unabated.
Corinna Sac, who opened the bakery in 2021, told media outlets that her shop has drawn criticism from local Proud Boys and other anti-LGBTQ+ groups, has been vandalized and her staff and customers have been harassed.
Sac noted that in recent months after the July incident the online hate-filled harassment and bullying campaign has dramatically increased. In a statement released by her on the shop's social media accounts, Sac wrote: "Closing our doors is the direct result of the horrific attacks, endless harassment, and unrelenting negative misinformation about our establishment in the last eight months. From an award-winning bakery that donates to local organizations and supports diversity and inclusion, we have been rebranded by misinformation as 'gay only' and 'pedophiles.'"
Days after 24-year-old Joseph I. Collins, a local member of the Proud Boys was charged with a hate crime on July 24 for allegedly smashing the establishment's windows and spray-painting hateful messages on the building, the village of Lake in the Hills issued a letter prohibiting UpRising from hosting drag events in the future.
An Illinois police officer told The Los Angeles Blade he suspects conservative officials in Lake in the Hills, frustrated by the controversy over UpRising's drag brunch, decided to enforce an ordinance that had not been enforced in the past. Should they choose to do so selectively, allowing some businesses to host events but not others, he said the scepter of a lawsuit becomes likelier.
Sac noted that the dramatic decrease in sales as a result of the continued harassment which also included protestors and demonstrations at the store as well as the online harassment campaign.
In an interview with local journalist Amie Schaenzer, Sac says that she and her family have been doxxed to include her tax documents posted online and others have slammed her regarding her children, who are 8 and 10 years old, receiving free lunches at school through a state program, which is based on income.
"This has all become increasingly worrisome for us," Sac said. "My kids are not OK with it, they are extremely anxious, they are very scared at home, and it's very stressful for my whole family."
That combined with struggling to keep her business afloat and pay thousand in state taxes led to her announcement this past week to close she told Schaenzer adding that she originally set a March 31 closing date.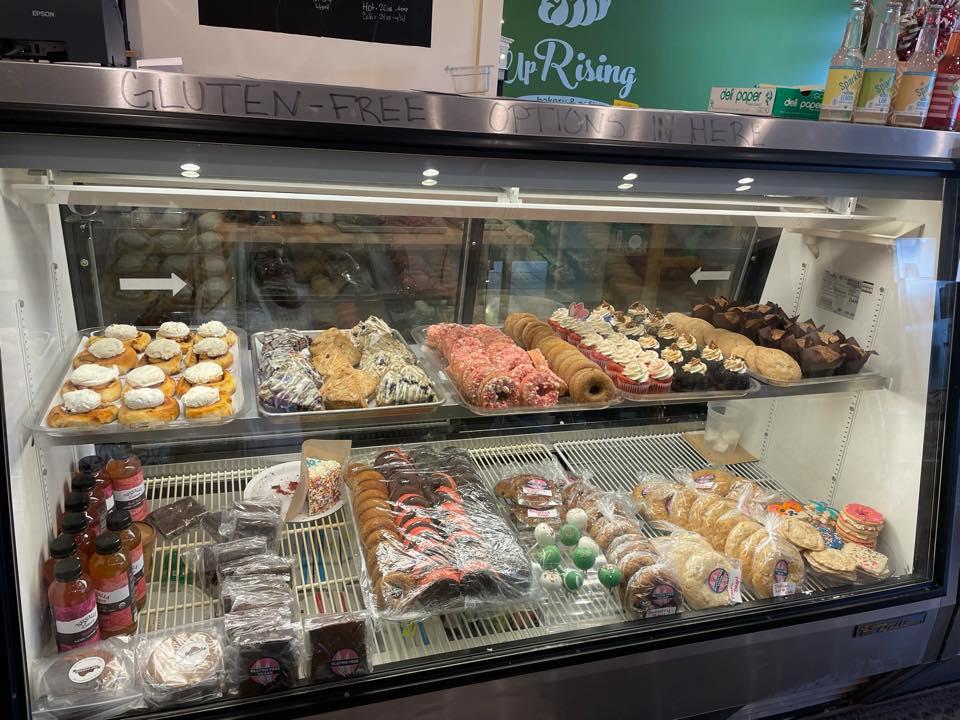 David Goldenberg, an attorney with the Anti-Defamation League, set-up a GoFundMe campaign to help keep the bakery open.
Goldberg wrote: "Sadly, UpRising Bakery is now at risk of closing at the end of March 2023 due to financial challenges brought on after weathering last year's attacks from bigots. People will lose their jobs and those of us who believe in tolerance and love will lose a safe space. We cannot allow the haters to win.
Join me in supporting this incredible small business and team of employees – and ensure the UpRising Bakery stays open for years to come." As of Saturday, March 25, the campaign has raised $43,056.
But Sac told Schaenzer she's unsure if the funds will be enough for her to stay in business.
"We were very resolute in our decision to close," said Sac, adding that she's now in discussions with her team whether to try and stay open. "It means a lot to us that the community did stand up for us and for the fundraiser. Especially considering everything that's been happening here, so, that has been amazing. But we just don't know if we can make it work."
She said she plans to decide in coming days if she will accept the GoFundMe funds in order to keep UpRising Bakery and Café open.
"We don't know what we are going to do, yet we are discussing that as a team over the next two days together, and we will make a collective decision," she said Thursday.