Curb Records files suit challenging Tennessee Anti-Trans sign law
HB 1182 requires businesses to post a demeaning notice on their premises if they have policies allowing access for transgender individual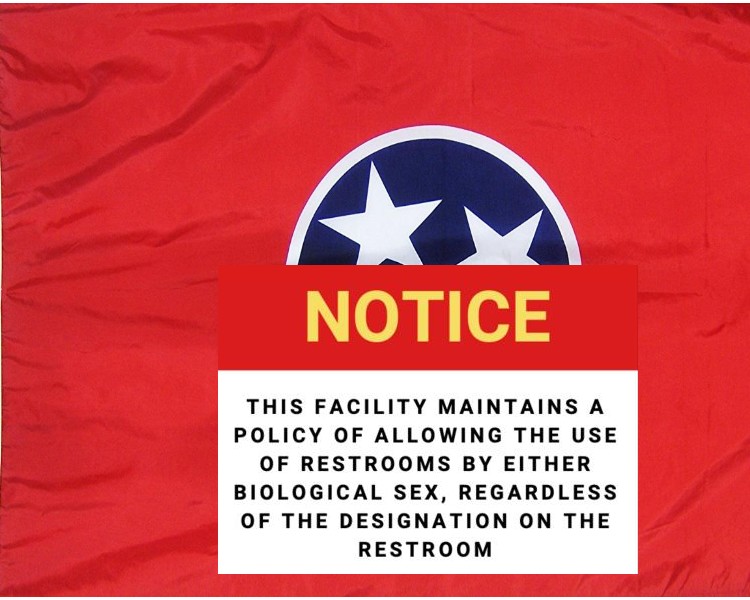 NASHVILLE – Renowned independent record label Curb Records and the Mike Curb Foundation has filed a federal lawsuit, Curb Records v. William Lee, challenging a new Tennessee law, HB 1182, that requires businesses to post a demeaning notice on their premises if they have policies allowing access for transgender individuals on an equal basis to other patrons.
The complaint asserts that HB 1182 – which designates precise dimensions, red and yellow coloring and specific language amounting to a "not welcome" sign to patrons – promotes a hostile climate for LGBT people in the state and denies them equal access to businesses open to the public as well as to employment and educational opportunities. Curb Records and the Mike Curb Foundation argue that the law compels them and other Tennessee businesses to endorse a climate of fear and nonacceptance of LGBT people, in contradiction to their company values of integrity, respect for diversity and nondiscrimination.
While Tennessee House Bill 1182 was being debated prior to votes by lawmakers, its sponsor Republican Representative Tim Rudd omitted the salient fact that should it become law, businesses or government facilities open to the public who fail to post a sign if they let transgender people use multi-person bathrooms face criminal penalties and fines.
He has since argued that he was telling the truth because while the bill itself was silent about any penalty, it was inserted into a chapter of existing building code law that already penalizes a number of violations. This law broadly defines such violations as a class B misdemeanor for non-compliance with such things as smoke alarm requirements and air conditioning regulations. Such crimes are punishable by the jail time and a $500 maximum fine. The Chattanooga Times Free Press first reported on the criminal penalties.
HB 1182 was signed into law by Governor Bill Lee in May and is scheduled to go into effect on July 1. The complaint was filed in U.S. District Court for the Middle District of Tennessee.
"It's outrageous to have the government come in and force me to send such a derogatory message to my employees and customers," said Mike Curb, founder and Chairman of Curb Records and President of the Mike Curb Foundation. "My grandmother Eloisa Salazar faced incredible discrimination as she grew up on the Mexico-U.S. border, and her experience shaped my family's and my company's values. Our foundation has been dedicated to inclusion and nondiscrimination, including for LGBT people, from day one. It is hard to believe that our LGBT community in Tennessee is being assaulted with so much harmful legislation, much of it being signed by Governor Lee, at a time when our country needs to come together more than ever before."
Grammy award-winning record producer Mike Curb started his career almost six decades ago in California and Curb Records has operated for the last three decades in Nashville, Tennessee. The company has launched the careers of numerous successful country, rock, pop, R&B, gospel and Christian rock artists. Curb Records and the Mike Curb Foundation have provided grants and gifts totaling more than $100 million in Tennessee in support of education, historic preservation, individuals facing homelessness, and a wide range of civic and charitable endeavors in local Tennessee communities.
Mike Curb's long history in business, philanthropy and government also includes serving as Acting Governor and elected Lieutenant Governor of California and President of the California state senate. He was a leader in the fight to stop California's 1978 Briggs Initiative which would have banned gay schoolteachers.
High school students in Maine rescue Pride parade & festival
Maine's motto is "Dirigo" Latin for "I Lead." In keeping with that spirit a group of teens stepped up to make sure Pride happens this year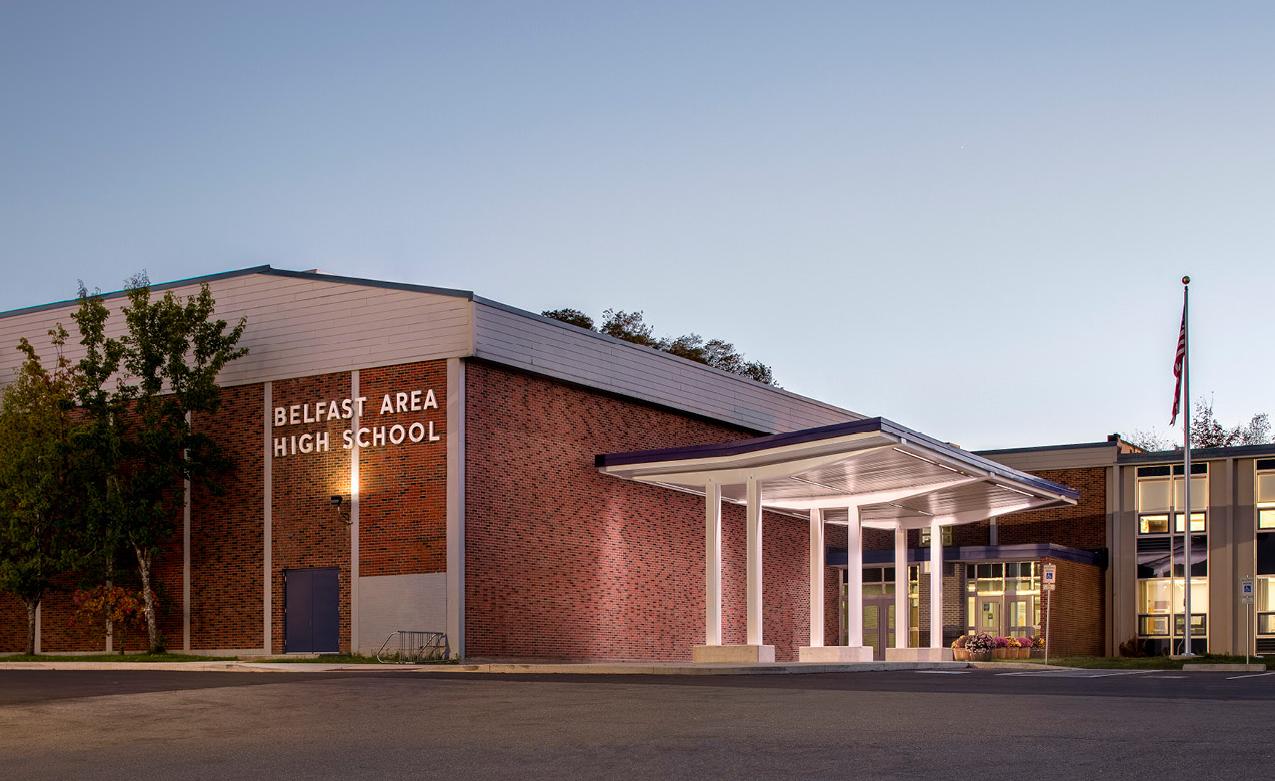 BELFAST, Me. – Located at the mouth of the Passagassawakeag River estuary on Belfast Bay and Penobscot Bay, Belfast is a coastal city of 6,938 people and county seat for Waldo County, 51 miles Southwest of Bangor.
The city is known for being a significant tourist destination in the region over the years due to its antique buildings, historic districts, theater and arts, delicious food, and opportunities to get out into nature.
This year it will be a destination for LGBTQ+ Mainers to celebrate Pride- thanks to some dedicated high schoolers.
The state motto of Maine is "Dirigo" which is Latin for "I Direct" or "I Lead." In keeping with that spirit, The Bangor Daily News reported that when no adults would revive the community Pride parade in Belfast, a group of motivated Belfast Area High School students stepped up to make sure that the event — which has been on a pandemic hiatus — happens this year.
The city's first-ever Pride parade and festival took place in 2016, and became an annual tradition. But no adult organizers had come forward this year to keep the tradition going, the paper reported.
Enter members of the Gender and Sexuality Alliance, which formed at Belfast Area High School eight years ago. According to the Daily News, Willa Bywater, 17-year-old president of the school's GSA decided that keeping Pride alive, especially after the lock-downs and isolation of the coronavirus pandemic, was a critical need not just only for Belfast's LGBTQ+ community but others as well.
Bywater and her fellow 20 club members secured a permit from the city of Belfast, found sponsors, raised money for banners, flags and other expenses and grappled with the procuring of liability insurance. Ultimately, the high school agreed to cover the event under the school's policy, a move that surprised and pleased the teens, Annie Gray, the club's co-advisor told the Daily News.
Bywater noted that it has been a lot of work to organize the parade — but it's well worth it.
"I think that this is the Pride parade for Waldo County, and it feels really important," she said. "After all these years of COVID, it's important to remind ourselves that we're all still here and still going."
The students found support from local businesses the Daily News also reported.
Seth Thayer, a local businessman who was delighted that the high school students have taken the initiative to organize the event and that it will happen again this year. There's something special about the way that rainbow flags fly from homes and businesses all over the city during Pride, he told the paper.
"The thing I love about Pride is that the whole town is involved," he said. "It's such an isolating feeling, to have to hide yourself. And just to see that visual support from people that you don't know, just seeing the Pride flag, it's a powerful thing. I'm excited that it's going to happen."
Thayer said he was glad to make a financial contribution to the students, who have been canvassing for donations.
"I'm really happy that the high schoolers took it over," he said. "I think they'll do a good job. Kids always bring a new energy to things."
Those interested in participating in the Belfast Pride parade are asked to meet at Belfast Area High School at 10:30 a.m. Saturday, June 4, and the parade will begin at 11 a.m. The parade will end just before the Public Landing and Heritage Park.
U.S. Army considering letting LGBTQ+ troops transfer out of hostile states
This policy tweak to the existing Army regulations pertaining to compassionate reassignment would clarify the current standard rules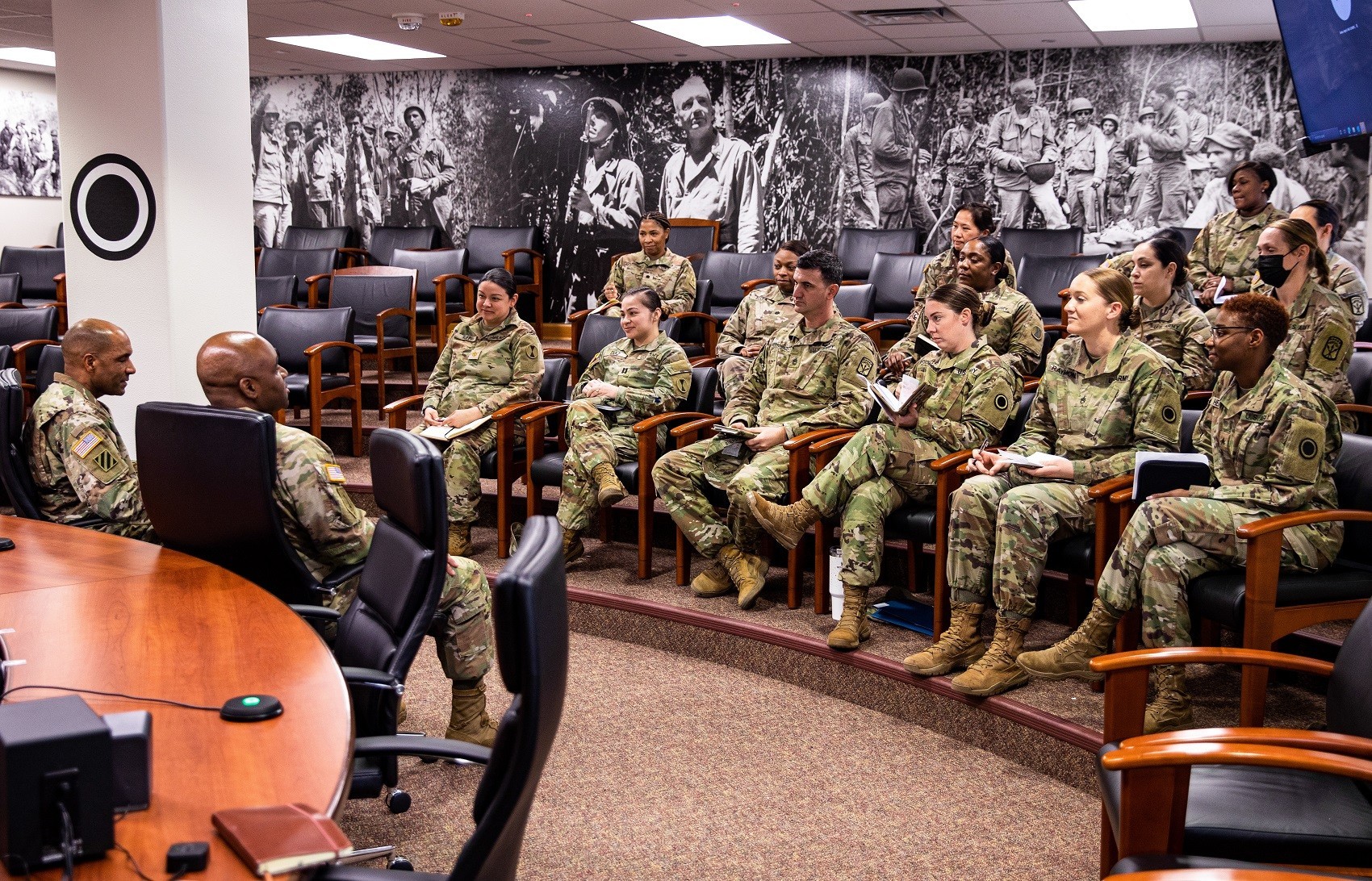 ARLINGTON, Va. – A draft policy is circulating among top officials of the U.S. Army that would allow soldiers to be able to request a transfer if they feel state or local laws discriminate against them based on gender, sex, religion, race or pregnancy.
Journalist Steve Beynon writing for Military.com reported last week the guidance, which would update a vague service policy to add specific language on discrimination, is far from final and would need approval from Army Secretary Christine Wormuth. But if enacted, it could be one of the most progressive policies for the Army amid a growing wave of local anti-LGBTQ+ and restrictive contraception laws in conservative-leaning states, where the Army has a majority of its bases and major commands.
"Some states are becoming untenable to live in; there's a rise in hate crimes and rise in LGBT discrimination," Lindsay Church, executive director of Minority Veterans of America, an advocacy group, told Military.com. "In order to serve this country, people need to be able to do their job and know their families are safe. All of these states get billions for bases but barely tolerate a lot of the service members."
This policy tweak to the existing Army regulations pertaining to compassionate reassignment would clarify the current standard rules, which are oft times fairly vague.
A source in the Army told Beynon the new guidance has not yet been fully worked out through the policy planning process or briefed to senior leaders including the Army Secretary or the Office of the Secretary of Defense Lloyd Austin.
"The Army does not comment on leaked, draft documents," Angel Tomko, a service spokesperson, told Military.com in an emailed statement. "AR 600-100 and 600-200 establish the criteria for which soldiers may request for a compassionate reassignment. The chain of command is responsible for ensuring Soldiers and Families' needs are supported and maintain a high quality of life."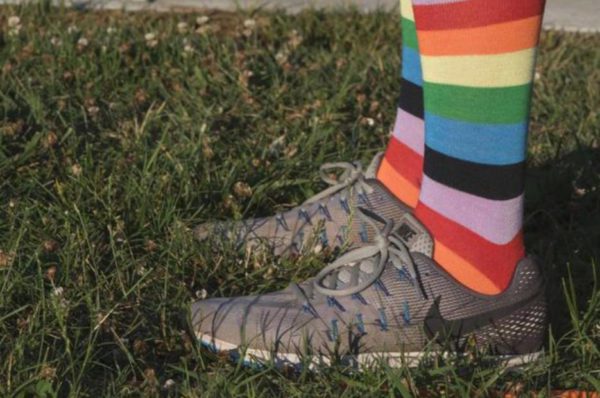 The Crystal City Virginia based RAND Corporation had published a study on Sexual Orientation, Transgender Identity, and Health Among U.S. Active-Duty Service Members in 2015 that listed approximate numbers of LGBTQ+ troops are 6% gay or bisexual and 1% is transgender or nonbinary.
A senior analyst for RAND told the Blade on background those numbers are likely much lower than in actuality as 2015 was less than 4 years after the repeal of 'Don't Ask-Don't Tell' and prior to the Trump enacted Trans service ban in 2017 which was then repealed by the Biden Administration which has had a chilling effect on open service. Another factor is that the current 18-24 year old troops colloquially referred to as 'Gen Z' are much more inclined to embrace an LGBTQ+ identity and that would cause the numbers to be higher than reported.
Also factored in is uncertainty in the tweaking of policy in light of the recent leak of the draft U.S. Supreme Court decision that would effectively repeal Roe v Wade.
According to Military.com it's unclear whether the Army's inclusion of pregnancy on the list would protect reproductive care for soldiers if Roe v. Wade is overturned. That language could be intended to protect pregnant service members or their families from employment or other discrimination, but could also be a means for some to argue for transfers based on broader reproductive rights.
One advocacy group pointed out that the current wave of anti-LGBTQ+ legislation will negatively impact the moral of service members:
"What we're seeing across the board is a small group of elected officials who are trying to politicize and weaponize LGBTQ identities in despicable ways. They're not only doing that to our youth, but the collateral damage is hurting our service members," Jacob Thomas, communications director for Common Defense, a progressive advocacy organization, told Military.com. "[Troops] can't be forced to live in places where they aren't seen as fully human."
Oklahoma Senate passes anti-Trans bathroom bill sends it to Governor
The law stipulates that all students must use bathrooms and locker rooms that match the sex listed on their birth certificates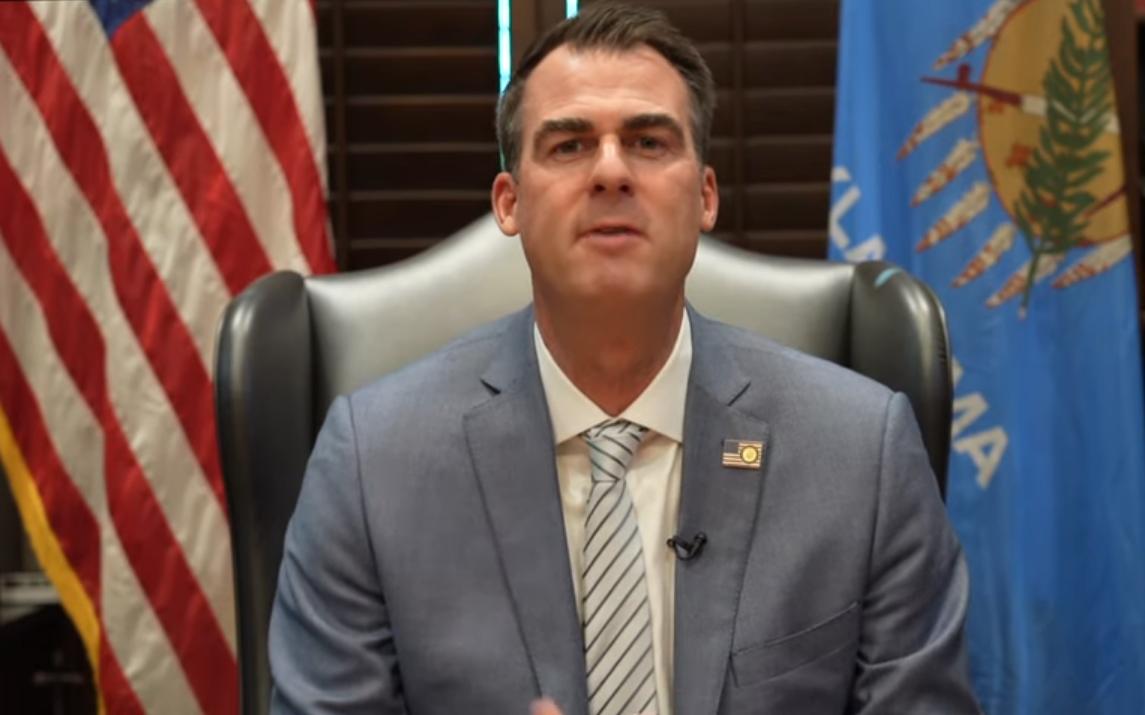 OKLAHOMA CITY – The Oklahoma Republican-majority state Senate passed SB 615 in a 38-7 vote, a measure that will bar transgender students in pre-K through 12th grade at public and public charter schools in the state from using bathrooms consistent with their gender identity.
The bill now heads to Republican Governor Kevin Stitt and will be effective upon his signature into law.
The law stipulates that all students must use bathrooms and locker rooms that match the sex listed on their birth certificates. Transgender students who decline to use the restroom required under the measure would have to use "a single-occupancy restroom or changing room" provided by the school.
At the end of April Stitt signed that explicitly prohibits the use of nonbinary gender markers on state birth certificates and in March he signed into law Senate Bill 2, a bill which would restrict transgender girls from playing on school sports teams that match their gender identity.