Fighting for LGBTQ rights in the Global South
Activists in Thailand and Lebanon forge ahead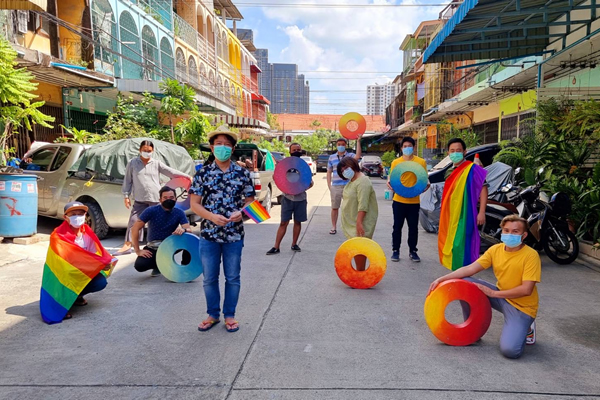 BANGKOK — The Global South presents unique challenges for LGBTQ activists and advocacy groups.
The Human Rights Council notes 29 countries have extended marriage rights to same-sex couples, and the majority of them are located in the Global North that comprises more developed countries in the Americas and Europe. Less than a handful of these countries — such as South Africa and Brazil — are in the Global South. Countries in the Global North, as a result, are more likely to harbor LGBTQ-friendly public sentiments compared to the Global South, which is rife with restrictive anti-LGBTQ laws.
This reality not only makes life tumultuous for both openly and closeted queer individuals in the Global South, the chances of encountering LGBTQ-friendly sentiments in these regions are also close to non-existent. Ensuring the fundamental human rights of the queer people who live in these regions are guaranteed is imperative for activists.
The Los Angeles Blade recently spoke with activists from Thailand and Lebanon about their advocacy work and also how they celebrated Pride in countries where LGBTQ identity is not widely acknowledged. 
Thailand
Midnight Poonkasetwattana is the executive director of the Asian Pacific Coalition on Male Sexual Health (APCOM), a non-profit organization located in Bangkok. The organization's work centers on addressing sexual health-related issues by collecting data on gay men and men who have sex with men in 35 countries across Asia and the Pacific.
"What we do in general is empowering communities on the ground to be able to speak their truth, and also participate meaningfully in country, regional, and global fora so they can have their voices and actually articulate what is it the needs of communities on the ground are," says Poonkasetwattana.
APCOM, by giving these communities the ability to articulate their concerns, creates and facilitates an environment where LGBTQ people's sexual and mental health needs are met, even though discrimination remains a barrier to accessing these services.
APCOM's work does not come without its challenges because of the prevalence of anti-LGBTQ laws in many Asian countries. Their work, however, usually continues undeterred because of their ability to work with local community organizations in the public health sector.
"There are some opportunities to work under public health, and we've been able to do that in certain places [like Afghanistan] where it's still difficult to talk about equality," says Poonkasetwattana. "When we talk about ensuring that those who are marginalized and most at risk to [contract] HIV are able to get prevention and treatment, [we focus on working] with community-based organizations."
APCOM, as a result, has been able to facilitate important conversations around HIV/AIDS, with the specific information about the use of necessary and appropriate language in web programming that recognizes people's different sexual identities and encourages direct conversations around drug use and sex work.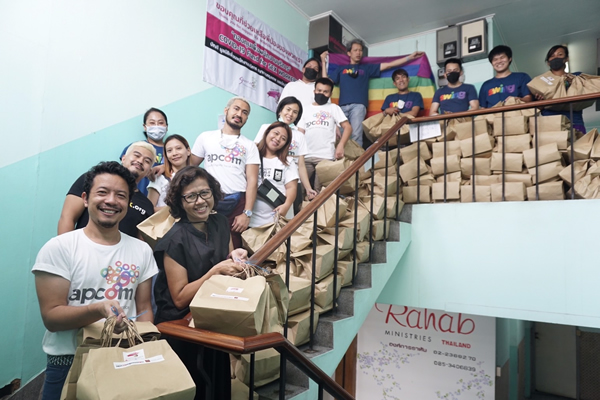 APCOM, in order to commemorate Asia's LGBTQ community's tenacity, began Pride month with a virtual discussion that the Australian Embassy in Thailand sponsored. The event, titled "Celebrating Pride Month 2021: LGBTQI Inclusion and the Effect of COVID-19," had two sessions.
The first session, "Voices from Thai LGBTQI: Launch of Khormoon Report," discussed COVID-19's impact in Thailand. The second, "COVID-19 Recovery and LGBTQI Inclusion: A Perspective from the Business Sector," focused on how Thailand's business sector practiced inclusion and how it will further propel LGBTQ advocacy.
As APCOM prepares to ease back into normalcy as the pandemic wanes, Poonkasetwattana will begin to prepare for the organization's HERO Awards (HIV, Equality and Rights), a fundraising gala that honors outstanding LGBTQ activists, HIV/AIDS service providers and allies from across Asia and the Pacific and also raises money for the HIV prevention and human rights work of APCOM.
Lebanon
Helem, whose executive director is Tarek Zeidan, is an LGBTQ advocacy organization in Beirut, Lebanon. Founded in 2001, this non-governmental entity works to improve the legal and social status of LGTBQ people in the Middle East and North Africa.
Lebanon is what Zeidan describes as a slightly safer place for queer people. Lebanon, compared to Egypt and Saudi Arabia and other countries in the Middle East, has emerged as a more inclusive and liberal place despite it being anything but a safe haven for queer people.
"When it comes to LGBTQ rights, Lebanon packs a punch way above its weight," says Zeidan. "Because, in a region which is notorious for LGBTQ rights violations, Lebanon has enjoyed, and here I use the word enjoy very loosely, a relatively safer and more inclusive sort of experience."
Helem in its many incarnations throughout its 21-year history has always had one main goal: React to whatever priorities and needs that queer people in the Middle East have.
Helem is structurally divided into three parts.
The first is the services department which does a lot of work to protect and assist LGBTQ people in crisis.
"We [offer] emergency intervention, case management, emergency cash, free mental health support, free medical aid, everything," says Zeidan. "Food security [also] acts primarily as the hub in which we gather a lot of data, particularly data on the locale, density, and type of human rights violations, as well as demographic information."
The second part of the organization is its community department.
Helem runs the largest non-commercial queer space in the Arab world that serves as a community center. This space is where the Zeidan guides localization work, community building, power building work, capacity building and vocational training.
"That's where we do our family support, youth outreach, and all of that sort of community building and integration time work," says Zeidan.
The final leg is the advocacy part or "bureau" that anchors on policy work, procedure, cultural change, public awareness, and legislation. Helem's advocacy work also focuses on criminalization that Zeidan describes as "getting more attention," even though it is not a central focus.
"In addition, criminalization, which is something we always do gets a lot of attention, but it's really not the central thing that we engage with," says Zeidan. "There are multiple ways in which you can guarantee LGBTQ rights and inclusion that don't necessarily pass through Parliament, or the Supreme Court, especially when those two are blocked. So in a nutshell, the central question that we ask is, what can we do in order to improve institutions to become LGBTQ inclusive? How do we improve the lives of LGBTQ people?"
Zeidan further mentions that this strategy makes way for avenues that are not necessarily within the traditional human rights view by extracting opportunities from both development and human rights frameworks.
When tackling the lack of employment within Arab LGBTQ communities, for example, Helem doesn't approach corporations that are more likely to be LGBTQ-inclusive. It instead identifies the industries that target LGBTQ people.
"We are more interested in targeting small and medium enterprises as locales for employment rather than big banks, because that's where most of the working class and low income queer people are, and that's where they get most of their livelihoods," says Zeidan.
Zeidan says he anticipates even more engagement with LGBTQ activism in the Middle East in the future.
"We're really excited about deciphering the question: What does regional activism really look like in the Middle East," says Zeidan. "This is a very complicated question."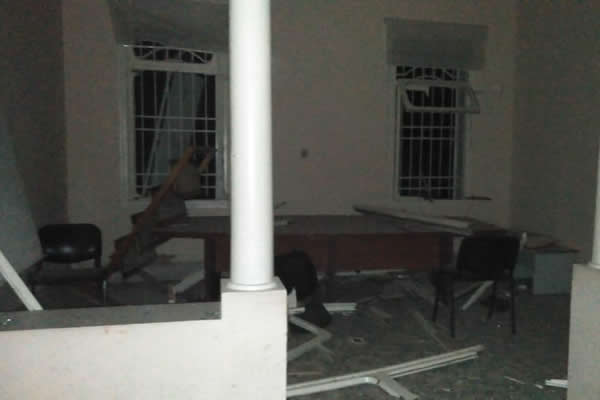 He further mentions this goal is complicated because the Middle East does not have a regional organization to which they can turn for advocacy. Africa, for example, has the African Commission on Human and People's Rights, but the Middle East does not have such a body.
Helem's modus operandi will therefore be engorged in trying to make sense of how to best liberate queer Arabs.
US ambassador to UN calls for decriminalization of homosexuality
Linda Thomas-Greenfield spoke at U.N. LGBTI Core Group event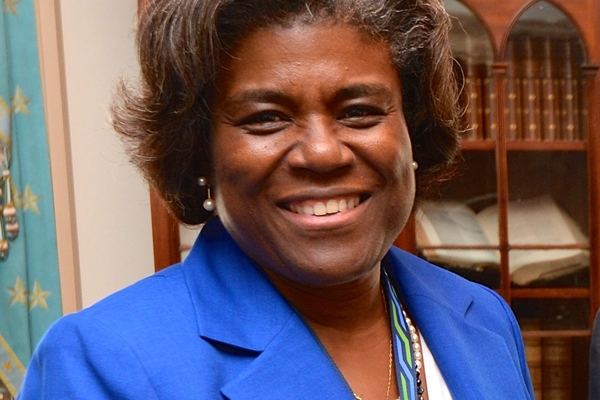 UNITED NATIONS — U.S. Ambassador to the U.N. Linda Thomas-Greenfield is among those who participated in a Wednesday event on the sidelines of the U.N. General Assembly that highlighted efforts to decriminalize consensual same-sex sexual relations.
Thomas-Greenfield in her remarks during the largely virtual U.N. LGBTI Core Group event noted consensual same-sex sexual relations remain criminalized in more than 70 countries.
"For millions of people it is illegal for them to be who they are, to love who they love. We need to repeal and eliminate these laws," she said. "For our part, the United States is using our diplomacy, our foreign assistance and every tool we have to protect human rights, empower civil society and support local LGBTQI movements."
The U.S. is one of 35 countries that are members of the Core Group.
Wednesday's event also highlighted efforts to decriminalize transgender people and repeal laws that specifically target them.
"We need more countries to join this committed group," said Thomas-Greenfield. "Together, let's do everything we can to protect human rights and promote equality for all."
Belgian Prime Minister Alexander De Croo; Nepalese Ambassador to the U.N. Amrit Bahadur Rai; New Zealand Ambassador to the U.N. Craig Hawke; Australian Permanent U.N. Representative Mitch Fifield; Brazilian Ambassador to the U.N. Rolando Costa Filho; Canadian Ambassador to the U.N. Robert Keith Rae; Assistant U.N. Secretary General for Strategic Coordination Volker Türk; Argentine Foreign Affairs Minister Santiago Cafiero; Dutch Foreign Affairs Minister Tom de Bruijn; Japanese Foreign Minister Jun Shimmi; Norwegian Foreign Affairs Minister Ine Eriksen Soreide; Salvadoran Foreign Affairs Minister Alexandra Hill Tinoco; Costa Rican Vice Multicultural Affairs Minister Christian Guillermet-Fernández; Finnish Foreign Affairs Ministry Johanna Sumuvuori; Nick Herbert of the British House of Lords; European Union Equality Commissioner Helena Dalli; Swedish Foreign Affairs Minister Ann Linde; Icelandic Foreign Affairs Minister Gudlaugur Thór Thórdarson; Maltese Equality, Research, Innovation and the Coordination of Post COVID-19 Strategy Minister Owen Bonnici; Mexican Multilateral Affairs and Human Rights Undersecretary Martha Delgado; Italian Foreign Affairs Undersecretary Benedetto Della Vedova; Chilean Foreign Affairs Undersecretary Carolina Valdivia; German MP Michael Roth; Irish State for Overseas Development Aid and Diaspora Minister Colm Brophy and Danish Development and Nordic Cooperation Minister Flemming Møller Mortensen participated in the event that Reuters U.N. Bureau Chief Michelle Nichols emceed.
Acting OutRight Action International Executive Director Maria Sjödin and activists from Bhutan, Botswana, Guyana, Mozambique, Angola, Panamá and India took part. Victor Madrigal-Borloz, the independent U.N. expert on LGBTQ issues, and Nikkie de Jager, a Dutch U.N. goodwill ambassador known as NikkieTutorials who is trans, also participated.
"Decriminalization is a very basic demand," said Sjödin. "Given how many countries have these laws on the books, it is still a priority."
Herbert, who is British Prime Minister Boris Johnson's LGBTQ envoy, noted consensual same-sex sexual relations remain criminalized in 35 of the Commonwealth's 54 countries. Herbert also announced the U.K. will give an additional $2.75 million to "support LGBT+ individuals in Commonwealth countries, including to those seeking to address outdated legislation that discriminates against women, girls and LGBT+ individuals."
"We are clear that tackling discrimination is only one part of the issue," said Herbert. "We must encourage countries as well to put in place laws that protect their LGBTI citizens going forward."
President Biden in February signed a memorandum that committed the U.S. to promote LGBTQ rights abroad. The decriminalization of consensual same-sex sexual relation is one of the White House's five global LGBTQ rights priorities.
One Polish 'LGBTQ Free Zone' reverses status after EU threatens funding
Poland has seen a resurgence in the past three years of rightwing religious ultra-conservative groups in this heavily Catholic country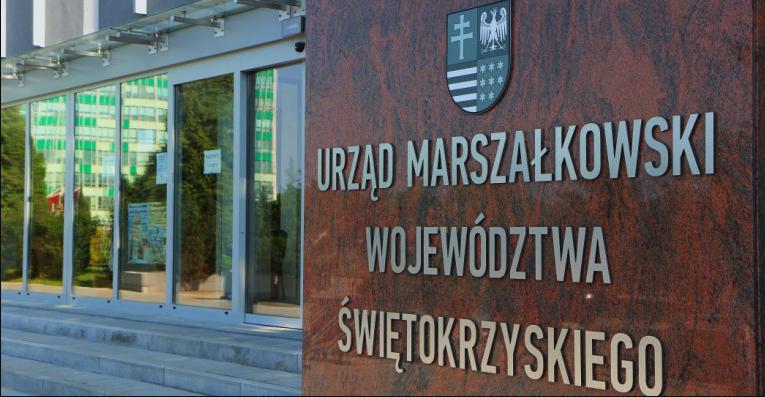 KIELCE, Świętokrzyskie Voivodeship, Poland – In a reversal of policy the Sejmik Województwa Świętokrzyskiego, a unicameral regional legislature in Southern Poland voted in a special emergency session Wednesday to revoke an LGBTQ resolution that it had passed in 2019 under threat of losing European Union funding.
The executive branch of the European Union, the European Commission, sent letters out in late August to the governors of five of Poland's voivodeships, (provinces) warning that pandemic relief funds totaling over 126 million euros ($150 million) will be withheld over anti-LGBTQ measures passed in their jurisdictions.
The EU Commission, which is chiefly responsible for for proposing legislation, enforcing EU laws and directing EU administrative operations, notified the governors and the government of Polish President Andrzej Duda and Prime Minister Mateusz Morawiecki that the coronavirus response investment initiative (CRII) funds from the Recovery assistance for cohesion and the territories of Europe (REACT-EU), would be rescinded over the so-called 'LGBTQ Free Zones' established in the five provinces.
Poland has seen a resurgence in the past three years of rightwing religious ultra-conservative groups backed by nationalistic extremists in this heavily Catholic country of 38 million, which have led to passage of measures to restrict pride parades and other LGBTQ+-friendly events from taking place.
In the resolution passed in 2019 by the regional assembly of Sejmik Województwa Świętokrzyskiego, part of the language included "opposition to the attempts to introduce LGBT ideology to local government communities and the promotion of this ideology in public life."
The resolution also noted; "deep disapproval and strong opposition to the attempts by liberal political and social circles to promote an ideology based on LGBT affirmation, which are in clear contradiction to the cultural heritage and centuries-old Christian traditions not only of the Swietokrzyski region but also of Poland and Europe."
The Associated Press reported that Swietokrzyskie is the first area of Poland to rescind such a measure after becoming colloquially known as an "LGBT-free zone." Its move came after the country's government asked authorities in several regions to revoke their largely symbolic anti-LGBT resolutions.
Although several Polish courts have weighed in ruling the measures unconstitutional, little actions have been taken to mitigate them.
In July of 2020, the anti-LGBTQ president of Poland, Andrzej Duda, won re-election. Activists have sharply criticized Duda — head of Poland's conservative Law and Justice party — over his anti-LGBTQ rhetoric.
Duda in June of last year said LGBTQ "ideology" is more harmful than communism.
Justyna Nakielska of Kampania Przeciw Homofobii, a Polish LGBTQ advocacy group, told the Blade's International Editor Michael Lavers that Duda has publicly described LGBTQ Poles as "a threat to the family" and said they "want to sexualize children."
Immigration Equality condemns expulsion of Haitian migrants, asylum seekers
Prominent activist found dead in Port-au-Prince home in 2019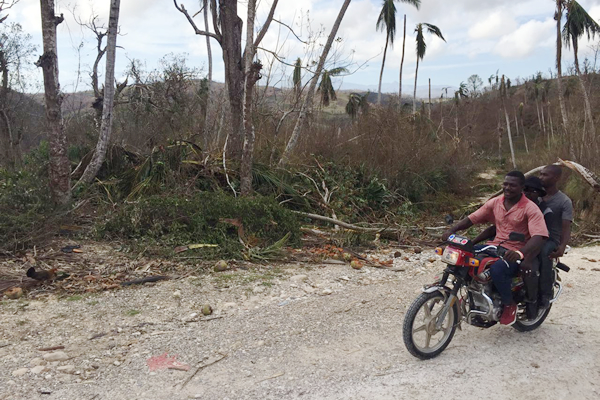 NEW YORK — Immigration Equality on Wednesday sharply criticized the Biden administration over the deportation of Haitian migrants and asylum seekers from the U.S.
"Over 10,000 Haitian migrants and asylum seekers are waiting at America's doorstep, but the Biden administration won't uphold their basic right to ask for protection," said Immigration Equality Legal Director Bridget Crawford in a press release. "This is blatantly illegal and morally reprehensible. Many of these people are asylum seekers who face grave danger if returned to Haiti. They have traveled thousands of miles to escape a country torn apart by devastating earthquakes and political turmoil."
The White House in recent days has been struggling to respond to the influx of Haitian migrants and asylum seekers in Del Rio, Texas, which is across the Rio Grande from Ciudad Acuña, Mexico. Pictures of U.S. Border Patrol agents on horseback chasing and whipping Haitians have sparked widespread outrage.
Title 42, a Centers for Disease Control and Prevention rule that closed the Southern border to most migrants and asylum seekers because of the pandemic, remains in place. The U.S. Department of Homeland Security has begun to deport Haitian migrants and asylum seekers from Texas.
Immigration Equality in its press release notes Charlot Jeudy, a member of Kouraj, a Haitian LGBTQ rights group, was found dead inside his home in Port-au-Prince, the country's capital, in 2019.
Violence and discrimination based on sexual orientation and gender identity remain commonplace in Haiti.
President Jovenel Moïse's assassination on July 7 and an 7.2 magnitude earthquake on Aug. 14 that left scores of people dead and displaced hundreds of thousands of others have caused additional turmoil in Haiti, which is the Western Hemisphere' poorest country.
A 7.0 magnitude earthquake that devastated Port-au-Prince and surrounding areas in 2010 killed an estimated 200,000 people.
Fondation SEROvie, a Haitian HIV/AIDS service organization, contributed to relief efforts after Hurricane Matthew caused widespread damage on the country's Tiburon Peninsula in 2016. Last month's earthquake struck in the same area.
"For LGBTQ people in particular, expulsion means returning to a society that rejects them. They are frequent targets of violence and sexual assault, including by the police," said Crawford. "The country is fundamentally unsafe for the queer and transgender community."
"Instead of welcoming Haitian asylum seekers as the U.S. should, the Biden administration is sending them back to life-threatening conditions," added Crawford. "We call on the administration to halt the deportation flights immediately and end Title 42 in its entirety. The disturbing images of border agents on horseback chasing down terrified Haitian migrants go against the administration's professed ideals. Shame on the Biden administration for embracing this xenophobic and illegal Trump-era policy and mistreating vulnerable migrants."