Brazil governor, presidential candidate comes out as gay
Eduardo Leite hopes to challenge President Jair Bolsonaro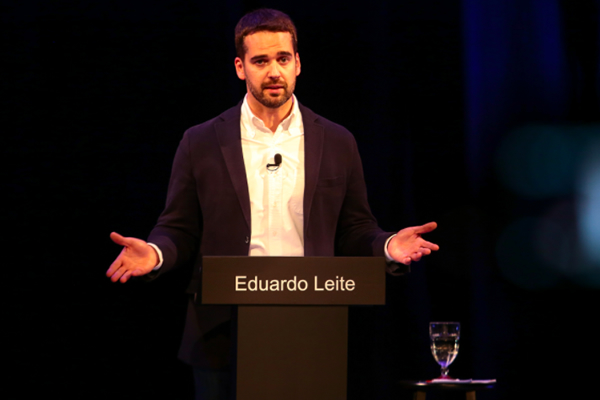 PELOTAS, Brazil — The governor of Brazil's Rio Grande do Sul state came out as gay on July 1 during an interview with a late-night talk show host.
"I am gay, I am gay," Eduardo Leite told "Conversa Com Bial" host Pedro Bial. "I am a governor who is gay, not a gay governor, like Obama in the United States was a president who was Black, not a Black president, and I'm proud of that."
"I didn't bring this issue up, but I never denied who I am. I never created a character," added Leite. "I didn't try to make people believe in something different, and I am proud of this integrity."
Leite also told Bial that he has been with his boyfriend — a doctor from Espírito Santo state — for nine months.
"I have enormous admiration and love for him," said Leite.
Leite, 36, is the first openly gay governor in Brazil's history.
He is a member of the center-left Brazilian Social Democracy Party. Leite has governed Rio Grande do Sul, which is Brazil's southernmost state, since 2019.
Leite endorsed President Jair Bolsonaro, despite his anti-LGBTQ rhetoric and vocal opposition to marriage equality and other issues, during the second round of Brazil's 2018 presidential election.
Leite has sharply criticized Bolsonaro over his handling of the COVID-19 pandemic in the country. Leite is running in his party's primaries in November, which will choose the candidate who will challenge Bolsonaro in next year's presidential election.
Toni Reis, president of Aliança Nacional LGBTI+, a Brazilian LGBTQ advocacy group, on Monday described Leite's coming out to the Los Angeles Blade as a "courageous act, particularly in a state (Rio Grande do Sul) that has a very strong 'machista' culture with strong dividing lines between the roles expected of males and females." Reis also noted Leite recently attended Aliança National LGBTI+ Rio Grande do Sul Coordinator Dani Boeira's wedding.
"He's still in the 'primaries' of his political party, along with another three possible presidential candidates in the same party, which is center-left," Reis told the Blade. "Nevertheless, coming out was probably a wise step to take in order to prevent his being gay being used against him in the campaign period should he get to be a candidate."
"The positive visibility he has given to being gay is very important for the Brazilian LGBTI+ community," added Reis. "He's openly supportive of LGBTI+ issues, but is more aligned with the center than the left, given his political party."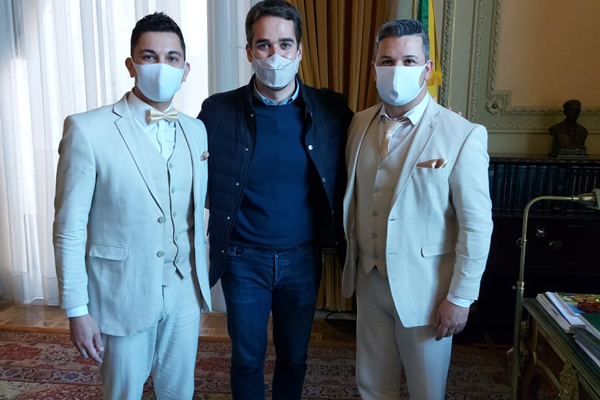 Ricardo Sales, founder of Mais Diversidade, a São Paulo-based consultancy that promotes diversity and inclusion throughout Latin America, also applauded Leite.
"It is important that the governor of one of the biggest states of the country come out," Sales told the Blade on Saturday.
Sales, nevertheless, noted Leite's decision to back Bolsonaro for president.
"I hope, now that Eduardo is out of the closet, he can promote the agenda of LGBT rights," said Sales.
Sales also noted Fatima Bezerra, the governor of Rio Grande do Norte state, in a July 2 tweet appeared to publicly acknowledge she is an LGBTQ Brazilian.
"There have never been closets in my public or private life," tweeted Bezerra. "I have always noted my positions through my political activities; without ever erasing myself in the fight against machismo, racism, LGBTphobia and any other type of oppression and violence."
Na minha vida pública ou privada nunca existiram armários. Sempre demarquei minhas posições através da minha atuação política, sem jamais me omitir na luta contra o machismo, o racismo, a LGBTfobia e qualquer outro tipo de opressão e de violência.

+

— Fátima Bezerra (@fatimabezerra) July 2, 2021
Reuters reported Bolsonaro accused Leite of wanting to use his coming out as a "business card" for his presidential campaign.
"I have nothing against his private life, but he cannot impose his lifestyle on others," Bolsonaro told his supporters, according to Reuters.
US ambassador to UN calls for decriminalization of homosexuality
Linda Thomas-Greenfield spoke at U.N. LGBTI Core Group event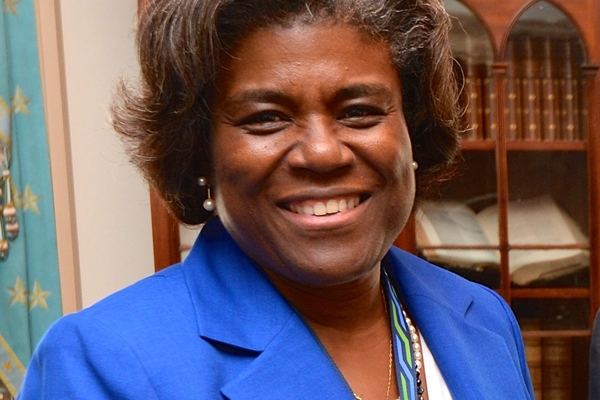 UNITED NATIONS — U.S. Ambassador to the U.N. Linda Thomas-Greenfield is among those who participated in a Wednesday event on the sidelines of the U.N. General Assembly that highlighted efforts to decriminalize consensual same-sex sexual relations.
Thomas-Greenfield in her remarks during the largely virtual U.N. LGBTI Core Group event noted consensual same-sex sexual relations remain criminalized in more than 70 countries.
"For millions of people it is illegal for them to be who they are, to love who they love. We need to repeal and eliminate these laws," she said. "For our part, the United States is using our diplomacy, our foreign assistance and every tool we have to protect human rights, empower civil society and support local LGBTQI movements."
The U.S. is one of 35 countries that are members of the Core Group.
Wednesday's event also highlighted efforts to decriminalize transgender people and repeal laws that specifically target them.
"We need more countries to join this committed group," said Thomas-Greenfield. "Together, let's do everything we can to protect human rights and promote equality for all."
Belgian Prime Minister Alexander De Croo; Nepalese Ambassador to the U.N. Amrit Bahadur Rai; New Zealand Ambassador to the U.N. Craig Hawke; Australian Permanent U.N. Representative Mitch Fifield; Brazilian Ambassador to the U.N. Rolando Costa Filho; Canadian Ambassador to the U.N. Robert Keith Rae; Assistant U.N. Secretary General for Strategic Coordination Volker Türk; Argentine Foreign Affairs Minister Santiago Cafiero; Dutch Foreign Affairs Minister Tom de Bruijn; Japanese Foreign Minister Jun Shimmi; Norwegian Foreign Affairs Minister Ine Eriksen Soreide; Salvadoran Foreign Affairs Minister Alexandra Hill Tinoco; Costa Rican Vice Multicultural Affairs Minister Christian Guillermet-Fernández; Finnish Foreign Affairs Ministry Johanna Sumuvuori; Nick Herbert of the British House of Lords; European Union Equality Commissioner Helena Dalli; Swedish Foreign Affairs Minister Ann Linde; Icelandic Foreign Affairs Minister Gudlaugur Thór Thórdarson; Maltese Equality, Research, Innovation and the Coordination of Post COVID-19 Strategy Minister Owen Bonnici; Mexican Multilateral Affairs and Human Rights Undersecretary Martha Delgado; Italian Foreign Affairs Undersecretary Benedetto Della Vedova; Chilean Foreign Affairs Undersecretary Carolina Valdivia; German MP Michael Roth; Irish State for Overseas Development Aid and Diaspora Minister Colm Brophy and Danish Development and Nordic Cooperation Minister Flemming Møller Mortensen participated in the event that Reuters U.N. Bureau Chief Michelle Nichols emceed.
Acting OutRight Action International Executive Director Maria Sjödin and activists from Bhutan, Botswana, Guyana, Mozambique, Angola, Panamá and India took part. Victor Madrigal-Borloz, the independent U.N. expert on LGBTQ issues, and Nikkie de Jager, a Dutch U.N. goodwill ambassador known as NikkieTutorials who is trans, also participated.
"Decriminalization is a very basic demand," said Sjödin. "Given how many countries have these laws on the books, it is still a priority."
Herbert, who is British Prime Minister Boris Johnson's LGBTQ envoy, noted consensual same-sex sexual relations remain criminalized in 35 of the Commonwealth's 54 countries. Herbert also announced the U.K. will give an additional $2.75 million to "support LGBT+ individuals in Commonwealth countries, including to those seeking to address outdated legislation that discriminates against women, girls and LGBT+ individuals."
"We are clear that tackling discrimination is only one part of the issue," said Herbert. "We must encourage countries as well to put in place laws that protect their LGBTI citizens going forward."
President Biden in February signed a memorandum that committed the U.S. to promote LGBTQ rights abroad. The decriminalization of consensual same-sex sexual relation is one of the White House's five global LGBTQ rights priorities.
One Polish 'LGBTQ Free Zone' reverses status after EU threatens funding
Poland has seen a resurgence in the past three years of rightwing religious ultra-conservative groups in this heavily Catholic country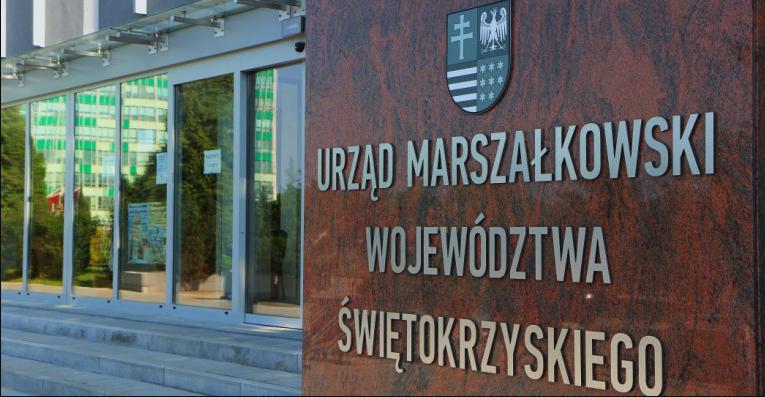 KIELCE, Świętokrzyskie Voivodeship, Poland – In a reversal of policy the Sejmik Województwa Świętokrzyskiego, a unicameral regional legislature in Southern Poland voted in a special emergency session Wednesday to revoke an LGBTQ resolution that it had passed in 2019 under threat of losing European Union funding.
The executive branch of the European Union, the European Commission, sent letters out in late August to the governors of five of Poland's voivodeships, (provinces) warning that pandemic relief funds totaling over 126 million euros ($150 million) will be withheld over anti-LGBTQ measures passed in their jurisdictions.
The EU Commission, which is chiefly responsible for for proposing legislation, enforcing EU laws and directing EU administrative operations, notified the governors and the government of Polish President Andrzej Duda and Prime Minister Mateusz Morawiecki that the coronavirus response investment initiative (CRII) funds from the Recovery assistance for cohesion and the territories of Europe (REACT-EU), would be rescinded over the so-called 'LGBTQ Free Zones' established in the five provinces.
Poland has seen a resurgence in the past three years of rightwing religious ultra-conservative groups backed by nationalistic extremists in this heavily Catholic country of 38 million, which have led to passage of measures to restrict pride parades and other LGBTQ+-friendly events from taking place.
In the resolution passed in 2019 by the regional assembly of Sejmik Województwa Świętokrzyskiego, part of the language included "opposition to the attempts to introduce LGBT ideology to local government communities and the promotion of this ideology in public life."
The resolution also noted; "deep disapproval and strong opposition to the attempts by liberal political and social circles to promote an ideology based on LGBT affirmation, which are in clear contradiction to the cultural heritage and centuries-old Christian traditions not only of the Swietokrzyski region but also of Poland and Europe."
The Associated Press reported that Swietokrzyskie is the first area of Poland to rescind such a measure after becoming colloquially known as an "LGBT-free zone." Its move came after the country's government asked authorities in several regions to revoke their largely symbolic anti-LGBT resolutions.
Although several Polish courts have weighed in ruling the measures unconstitutional, little actions have been taken to mitigate them.
In July of 2020, the anti-LGBTQ president of Poland, Andrzej Duda, won re-election. Activists have sharply criticized Duda — head of Poland's conservative Law and Justice party — over his anti-LGBTQ rhetoric.
Duda in June of last year said LGBTQ "ideology" is more harmful than communism.
Justyna Nakielska of Kampania Przeciw Homofobii, a Polish LGBTQ advocacy group, told the Blade's International Editor Michael Lavers that Duda has publicly described LGBTQ Poles as "a threat to the family" and said they "want to sexualize children."
Immigration Equality condemns expulsion of Haitian migrants, asylum seekers
Prominent activist found dead in Port-au-Prince home in 2019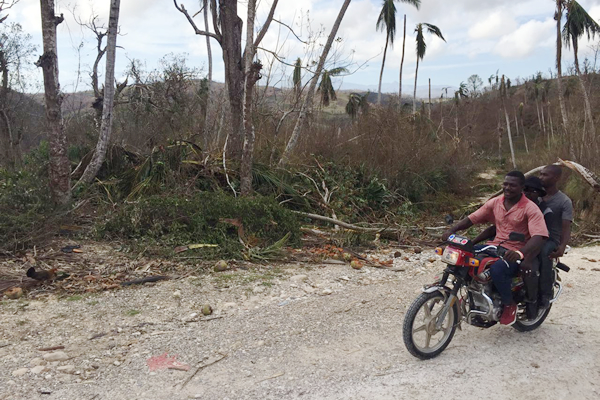 NEW YORK — Immigration Equality on Wednesday sharply criticized the Biden administration over the deportation of Haitian migrants and asylum seekers from the U.S.
"Over 10,000 Haitian migrants and asylum seekers are waiting at America's doorstep, but the Biden administration won't uphold their basic right to ask for protection," said Immigration Equality Legal Director Bridget Crawford in a press release. "This is blatantly illegal and morally reprehensible. Many of these people are asylum seekers who face grave danger if returned to Haiti. They have traveled thousands of miles to escape a country torn apart by devastating earthquakes and political turmoil."
The White House in recent days has been struggling to respond to the influx of Haitian migrants and asylum seekers in Del Rio, Texas, which is across the Rio Grande from Ciudad Acuña, Mexico. Pictures of U.S. Border Patrol agents on horseback chasing and whipping Haitians have sparked widespread outrage.
Title 42, a Centers for Disease Control and Prevention rule that closed the Southern border to most migrants and asylum seekers because of the pandemic, remains in place. The U.S. Department of Homeland Security has begun to deport Haitian migrants and asylum seekers from Texas.
Immigration Equality in its press release notes Charlot Jeudy, a member of Kouraj, a Haitian LGBTQ rights group, was found dead inside his home in Port-au-Prince, the country's capital, in 2019.
Violence and discrimination based on sexual orientation and gender identity remain commonplace in Haiti.
President Jovenel Moïse's assassination on July 7 and an 7.2 magnitude earthquake on Aug. 14 that left scores of people dead and displaced hundreds of thousands of others have caused additional turmoil in Haiti, which is the Western Hemisphere' poorest country.
A 7.0 magnitude earthquake that devastated Port-au-Prince and surrounding areas in 2010 killed an estimated 200,000 people.
Fondation SEROvie, a Haitian HIV/AIDS service organization, contributed to relief efforts after Hurricane Matthew caused widespread damage on the country's Tiburon Peninsula in 2016. Last month's earthquake struck in the same area.
"For LGBTQ people in particular, expulsion means returning to a society that rejects them. They are frequent targets of violence and sexual assault, including by the police," said Crawford. "The country is fundamentally unsafe for the queer and transgender community."
"Instead of welcoming Haitian asylum seekers as the U.S. should, the Biden administration is sending them back to life-threatening conditions," added Crawford. "We call on the administration to halt the deportation flights immediately and end Title 42 in its entirety. The disturbing images of border agents on horseback chasing down terrified Haitian migrants go against the administration's professed ideals. Shame on the Biden administration for embracing this xenophobic and illegal Trump-era policy and mistreating vulnerable migrants."