Texas Governor calls special legislative session, targets trans youth sports
"Discriminating against transgender youth is a higher priority than addressing the real problems affecting ALL Texans today"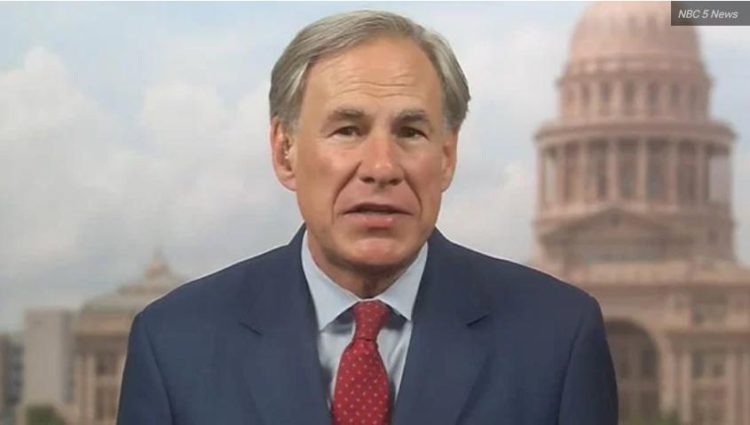 AUSTIN – Republican Governor Greg Abbott has recalled the Texas State Legislature back into a special session with the purpose of seeking passage of items left over from the regular session he referred to as "unfinished business." The governor announced the items on his website and on Twitter just after 9 a.m. Wednesday.
"The 87th Legislative Session was a monumental success for the people of Texas, but we have unfinished business to ensure that Texas remains the most exceptional state in America," Abbott said in a media statement.
Dallas-Fort Worth NBC News affiliate NBCDFW 5 reports that among the items on the governor's priority list of eleven measures is legislation identical to Senate Bill 29 as passed by the Texas Senate in the 87th Legislature, Regular Session, disallowing a student from competing in University Interscholastic League athletic competitions designated for the sex opposite to the student's sex at birth.
This bill is aimed directly preventing Trans youth athletes from competing on teams matching their gender identity.
"Governor Abbott's attempt to resuscitate the transgender sports ban is shameful. Millions of Texans lost power for days this winter. Texas needs the legislature to focus on real problems, not scapegoat a vulnerable group of schoolchildren who pose no threat to anyone. The vast majority of Texans see this for what it is—a heartless political ploy to divert attention from serious failures of leadership," Shannon Minter, the Legal Director for the National Center for Lesbian Rights (NCLR), an LGBTQ legal advocacy group told the Blade Wednesday.
The Texas Tribune noted that "in a less expected move, Abbott is also asking lawmakers to take on legislation that prohibits transgender Texans from competing on school sports teams that correspond with their gender identity. Abbott had voiced support for that during the regular session but had not given any indication he would add it to a special session despite a campaign by Lt. Governor Dan Patrick to do so."
Patrick is well known for his extremist anti-LGBTQ views.
Trans activists in Texas and Equality Texas, the Lone Star State's LGBTQ human and civil equal rights advocacy group are already gearing up to battle the legislation.
"Hate has no place in Texas, but trans kids do."
A leading Trans Youth activist from Houston, Landon Richie, told the Blade in an email Wednesday;
"What was made abundantly clear by Governor Abbott's agenda is that discriminating against transgender youth and excluding them from the same opportunities as their peers is a higher priority than addressing the real problems affecting ALL Texans today. Instead of taxpayer dollars going toward weatherizing our power grid, helping communities and businesses recover from the pandemic, or preparing coastal cities for surviving a possibly destructive hurricane season, they will be spent on harming and perpetuating further stigma against already vulnerable children. However, just like we defeated SB29 in the regular session, we will defeat this revived version as well. Hate has no place in Texas, but trans kids do."
The Tribune also pointed out that Patrick was an early instigator of the special session, asking Abbott to call it after three of the lieutenant governor's priority bills died in the House in May. Two of those proposals — related to social media and transgender athletes — are reflected in the special session call, while the third — banning taxpayer-funded lobbying — is not. Abbott also did not give in to Patrick's pleas for direct ratepayer relief for residential power customers affected by the February storm.
New Study: anti-abortion, LGBTQ policies impact state economies
State-level shifts in social & legal rights for women & LGBTQ individuals may have negative impacts on states' economies and workforces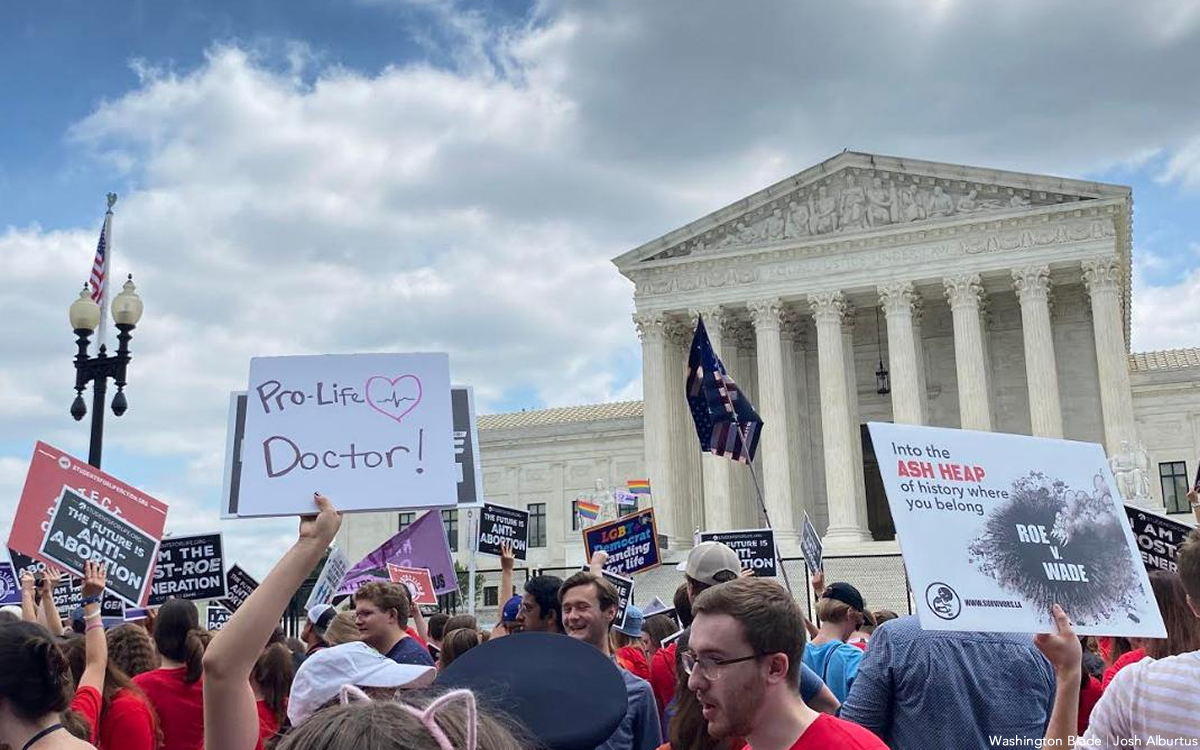 By Bryan Luhn | HOUSTON, Texas – Researchers at the University of Houston say major, state-level shifts in social and legal rights available to women and lesbian, gay, bisexual and transgender (LGBTQ) individuals are affecting interstate migration attitudes and may have negative impacts on states' economies and workforces.
In a study published in Population Research and Policy Review, researchers surveyed more than 1,000 people from varying backgrounds after the U.S. Supreme Court's decision last year that ended the constitutional right to an abortion and assessed their views on the desirability of moving to a state with restrictions on access to abortions, gender-affirming medical care, participation in team sports for transgender individuals, teaching about gender and sexuality in schools, same-sex marriage and protections from employment discrimination based on sexual orientation.
"The majority of people who responded to our survey, regardless of their political orientation, indicated they would be less willing to move to states with these policies or that the policies wouldn't affect their decision to do so," said Amanda Baumle, lead author and sociology professor at UH. "These policies are much more of a deterrent to migration than an incentive."
The study found that women, and their partners, gay men, lesbians and those with LGBT family members may choose to avoid states with policies suggesting an unfriendly political environment. The findings also suggest that those in higher-earning occupations, or those who are invested in work or education opportunities, could be discouraged from moving to states with these policies.
"Migration attitudes provide an important benchmark for understanding how abortion and LGBTQ laws and policies influence opinions about the desirability of states as potential destinations," Baumle said. "If the policies are deterring people from moving to a certain state, there could be negative economic and workforce impacts."
According to The New York Times, 21 states now ban or restrict abortions. In several other states, there is an ongoing legal battle over abortion access. And the American Civil Liberties Union says state legislatures advanced more than 500 anti-LGBTQ bills this year, more than double the number of similar bills introduced last year.
The UH study found most people are averse to moving to states that enacted highly restrictive abortion laws, such as bans on traveling to other states for abortions or policies allowing people to report abortion seekers to authorities. They were the least averse to moving to states with restrictions related to gender-affirming care for children, transgender children playing on sports teams different than their assigned sex at birth and education-related restrictions such as "don't say gay" laws.
"I think that fits in with a lot of prior research that people perceive children as in need of being sheltered from anything that falls outside of the gender binary or heterosexuality," said study co-author Elizabeth Gregory, professor of English and director of Women's Gender and Sexuality Studies at UH. "Something that was somewhat surprising was that restrictions on participation in sports for transgender youth was viewed less negatively for migration and more as a potential draw than any of the other policies."
One of the key takeaways of the study, Baumle says, is that states continuing to enact these laws and policies may do so at considerable risk of diminishing their state's attractiveness, or pull, as a potential migration destination.
"Our findings suggest these restrictive laws and policies have implications for migration attitudes beyond women and LGBTQ individuals," Gregory said. "States, including legislators and business owners, should consider potential social and economic effects of these actions as an important part of their policy deliberations."
***************************************************************************************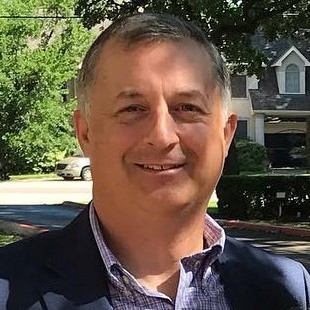 Bryan Luhn is the Interim Director of Media Relations at the University of Houston. Luhn is an award-winning storyteller and content creator.
The preceding piece was previously published by the University of Houston and is republished with permission.