Right-wing media spreads disputed story attacking trans-inclusive spaces
Police and the California Wi Spa have found no evidence that any trans woman was at the spa despite viral video


By Brianna January | WASHINGTON – Right-wing media — including Fox News and pundits from the Daily Wire — have obsessively covered a potentially fabricated story about a trans woman accessing the women's area of a spa. They used this story to attack trans-inclusive policies and nondiscrimination protections based on an unsubstantiated video, while credible reporting has found no evidence that the incident actually occurred. 
The story involved a June 24 video of a woman berating staff at a California spa for supposedly allowing an unidentified trans woman to access its facilities. However, the Los Angeles Blade reported that the event "may have been staged":
There is increasing doubt among law enforcement and staff at the Wi Spa whether there was ever was a transgender person there to begin with. Anonymous sources within the LAPD tell the Blade they have been unable to find any corroborating evidence that there was a transgender person present on that day.
Similarly, a source at the Spa told the Blade there's no record of any of its usual transgender clients on its appointments guest list on the day in question. Treatment at the Spa is by appointment only, and most of its transgender clients are well known to the staff.
Additionally, the Los Angeles Blade noted that the Instagram user who uploaded the video also posts "almost exclusively Christian memes, which begs the question why she chose to go to a high-end spa well known for being LGBTQ friendly."
After the story gained widespread attention online, anti-trans advocates staged a protest outside of the spa. According to NBC News, the crowd "included apparent QAnon supporters with T-shirts that mention the term 'Pedowood,' a baseless theory about a secret cabal of Satanist child abusers in government, entertainment and the media." Some fought with counter-protesters, and the event was declared an unlawful assembly by police.
For years, anti-LGBTQ media and groups have leveraged disinformation to smear the community and to oppose equal rights, including access to lifesaving medical care, use of public accommodations, and equal opportunity to play sports. Now, conservative outlets are using the California spa story to once again target trans people and attack nondiscrimination protections.
Right-wing media spread the evidence-free story to attack trans women
From June 28 through July 6, Fox News — which regularly attacks and misinforms about the trans community — discussed the story at least six times, despite there being no evidence that it actually occurred. Fox hosts and guests often misgendered trans women and leveraged the story to attack their access to public spaces.
On the June 29 episode of Fox News Primetime, host Jesse Watters and guest Mollie Hemingway of The Federalist falsely claimed that nondiscrimination measures for public accommodations lead to attacks on women. At one point during the segment, Watters admitted, "We don't know if this is some sort of stunt on behalf of the guy or the woman with the camera." Nevertheless, Hemingway continued to claim that this could "have horrific consequences for the entire civilization" and be dangerous to peoples' freedom.
JESSE WATTERS (HOST): What happens when politicians pass laws that allow biological men into the women's room? Well, now we know. Watch what happened at a spa in California this week when a biological woman complained to the staff that a biological man was letting it all hang out in the lady's room.
…
MOLLIE HEMINGWAY (THE FEDERALIST SENIOR EDITOR): Well, this is something that is playing out in scenes across the country as more and more people deal with changes in law and changes in the culture about whether or not we accept the reality that people are male or female, and that those biological distinctions are meaningful and significant. But it's a war on reality to be told that it doesn't matter if female-only spaces are opened up to people who are not women.
WATTERS: We don't know if this is some sort of stunt on behalf of the guy or the woman with the camera — we don't know.
…
HEMINGWAY: It's insanity, yes. Women should have women-only spaces. And it's important, you know, I noticed the woman said that young girls should not be subjected to seeing male genitalia. But no woman should be subjected against her will to seeing male genitalia. It's actually very important. It's important for both sexes to have single-sex spaces.
And as people — a lot of what is being done, I think people want to accommodate people who are struggling with this issue. But what it does is it redefines sex for everybody. And it affects everybody when you change the law or change words to mean things that they don't mean.
And it might sound dramatic, but these types of attacks on reality can actually have horrific consequences for the entire civilization. I mean, the whole reason we're here is because of the distinctions between the sexes: men and women. Men and women get together. They make babies. This is really important stuff, and we need to have that reality and be comfortable with that reality, and it's important that we not take that away or make that sound like something you can't say. If you can't acknowledge that truth, that is very dangerous for your ability to say anything, for you to be a free people, for you to have civilization, and so I applaud this woman for actually standing up for the reality and the truth that so many people who are in positions of power are afraid to say.
On July 6, the same program aired a segment featuring host Mark Steyn and anti-trans writer Abigail Shrier, both of whom used the story to attack the Equality Act and falsely claim it would allow men to access women's spaces. Shrier, citing only the video as evidence, claimed that the unidentified person in the bathroom "had a full beard" and that "this would have been indecent exposure in every state in America going back 150 years. That's a sex crime."
MARK STEYN (HOST): Abigail, what happened at this spa is going to be happening all across the land once Joe Biden's legislation passes.
ABIGAIL SHRIER (ANTI-TRANS WRITER): That's right. You know, the Equality Act now has already passed the House. It's in front of a 50-50 Senate. Joe Biden has already said he would sign it into law. And this grants any male who that identifies as female an all-access pass to women's rights and protective spaces. So, what happened at the Wi Spa, well, we can expect to happen if this passes in every state in America.
…
SHRIER: This was a Korean day spa. It's a place where women bring their young daughters. Girls as young as six were there. And this man who — biological male who exposed himself to these women, he had a full beard and he claimed a right to be there, according to the woman on the video. You know, the girls were very upset. The women were very traumatized, and, you know, this would have been indecent exposure in every state in America going back 150 years. That's a sex crime. But because of our crazy California laws, coming to you, America, he claimed he had a colorable claim that he had a right to be there.
During a June 28 segment on Tucker Carlson Tonight, host Tucker Carlson said the video of the spa client confronting staff "made my day," and guest Tammy Bruce claimed that her "transgender friends … are also appalled." She also lied that trans people do not worry about accessing bathrooms and claimed that the "gay political leadership" is leveraging trans people to fundraise and "keep people divided." (Fox also published a write-up of the exchange on its website.)
TAMMY BRUCE (FOX NEWS CONTRIBUTOR): Here's my concern. That's in California, and there's all kinds of rules and regulations which no doubt impact that business about who they can tell which room to use, or bathroom, or spa room. So that's a major problem, but my concern here is that the average transgender person, and I have perhaps more transgender friends than some of the people watching the program, and they are also appalled. This is not what anybody wants for somebody who is going through the complicated experience of changing their gender, that's a serious dynamic, and you don't need, the last thing you need or you're looking for is the confirmation of using a bathroom or walking in front of a bunch of women and girls to confirm your identity.
So, I think that the gay community in particular, certainly the transgender community, has got to tell that the gay political leadership to stop using us as this weapon to try to keep people divided. But the problem is, Tucker, when gay marriage was approved, and Americans were saying, OK, sure, let's do it. Suddenly, how are you going to raise money? Suddenly, there has to be another controversy. It's like, oh, no. Yeah, there's gay marriage, that's fine. But they still don't want you in the bathroom or in the spa.
I mean, this has got to stop because none of the transgenders want this. Nobody was worried about bathrooms. That's a jerk who goes to do that. That is not someone who is looking at their identity and handling situations appropriately.
The story and protests that followed were also briefly discussed in the July 5 edition of The Story with Martha MacCallum and the July 4 edition of Fox & Friends Weekend.
Right-wing outlets and figures online also used the spa story to fuel their attacks on trans-inclusive policies and to fearmonger about trans women:
On July 7, The Patriot Post republished a blog from Tony Perkins, leader of the extreme anti-LGBTQ group Family Research Council (FRC), attacking President Joe Biden and his support for trans-inclusive nondiscrimination policies.
And this is the "progress" Joe Biden wants to bring to every locker room in America? A wide-open door for men and boys to traumatize our daughters? In the name of tolerance, he's pushing schools to throw children's privacy to the wind and cast their lot with radical transgender policies like this one. If that makes you or your child uncomfortable, this president's response is "too bad." Even now, Biden's Office of Civil Rights is making it clear that in cases like the Wi Spa, where a naked man walks around in front of children in the women's locker room, he's the one who could file a complaint for harassment. And this administration would side with him every time.
The Christian Post published a June 29 article that claimed, "The footage is a real-life example of the concerns women's rights campaigners across the political spectrum and radical feminists have raised in recent years. They argue that it is impossible to simultaneously ensure legal protections on the basis of sex and gender identity."
OneNewsNow, which is part of the larger media apparatus of the extreme anti-LGBTQ group American Family Association, published a June 30 article that fearmongered about trans people in public spaces and cited the group's misleading campaign to boycott Target over its trans-inclusive restroom and dressing room policies.
The angry female customer's surprise and alarm is itself surprising since the controversy over transgenders is anything but new. To date the public has witnessed it in high school and college sports, in the U.S. armed forces, in corporate business, and in the courts.
This week, Nevada's Miss USA-sanctioned beauty pageant witnessed 21 females lose to a biological man who is now headed to the Miss USA contest.
Mississippi-based American Family Association grasped the public-safety issue more than five years ago, when the LGBT-friendly Target Corporation saw an opportunity to brag that its store policy allows transgenders to use the restrooms and changing rooms of their choice.
A second OneNewsNow article from July 7 about the spa protest cited FRC's Gary Bauer, who called the left "crazy" and claimed progressives hate America.
According to Bauer, what brings all of the far-left groups together is a hatred for religious faith and for the traditional nuclear family.
"The Left is crazy and they show it every day," he tells One News Now. "There's only one thing that unites them all: It's a hatred for America, a hatred for normalcy, and their desire to bring down this country because it's been built on Judeo-Christian values."
Other anti-trans outlets that spread the spa story include The Post Millennial, FaithWire, TheBlaze, RealClearPolitics, and The Daily Wire, which published two articles that earned more than 127,000 combined Facebook interactions. Additionally, The Daily Wire's anti-trans pundit Matt Walsh spread the story on Twitter, earning more than 35,000 likes, retweets, and comments.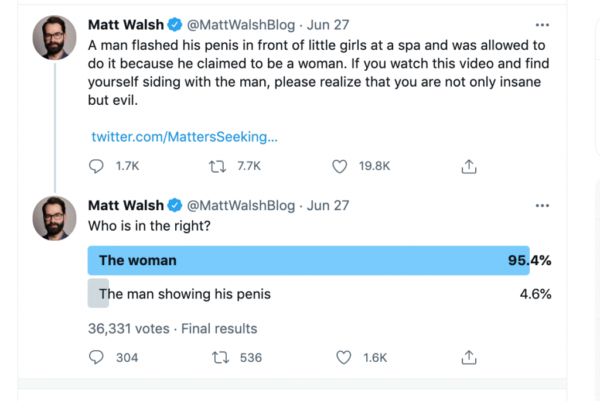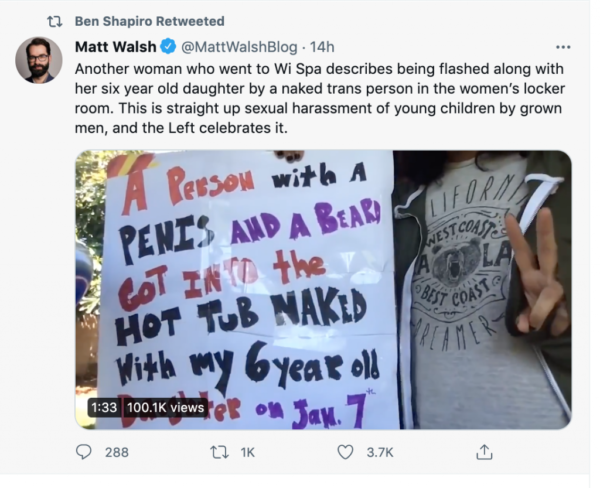 Additional research & reporting by Alex Paterson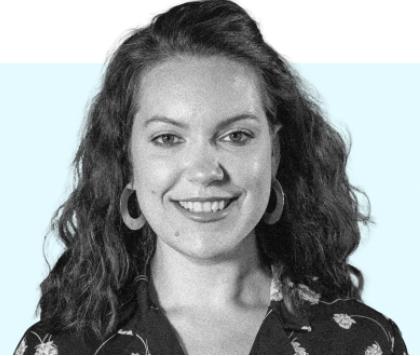 Brianna January is a researcher for the LGBTQ program at Media Matters. Brianna holds a Masters in Public Policy from the University of Maryland School of Public Policy and has a background in LGBTQ human rights and advocacy.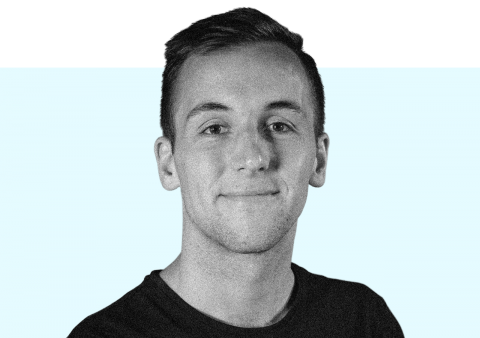 Alex Paterson is a researcher for the LGBTQ program at Media Matters, where he has worked since 2019. Alex holds a bachelor's degree in economics from Montana State University and has a background in LGBTQ advocacy, including previous work at the National LGBTQ Task Force and the U.S. Department of Health and Human Services.
The preceding article was originally published by Media Matters for America and is republished here by permission.
Oklahoma Senate passes anti-Trans bathroom bill sends it to Governor
The law stipulates that all students must use bathrooms and locker rooms that match the sex listed on their birth certificates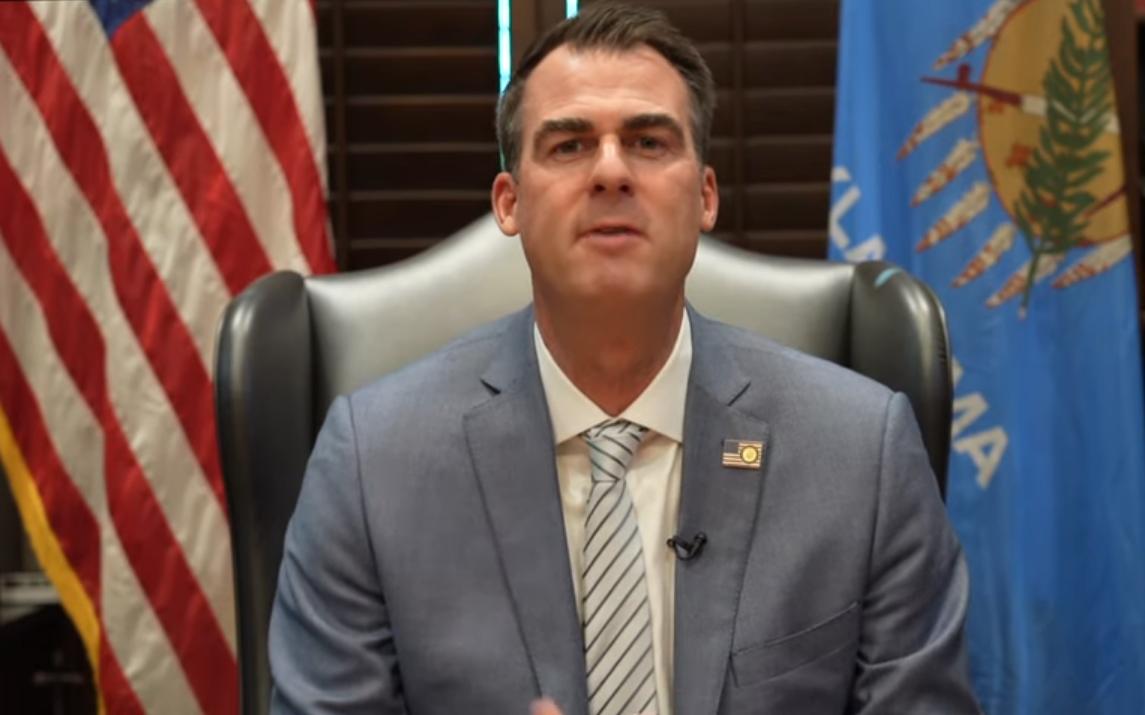 OKLAHOMA CITY – The Oklahoma Republican-majority state Senate passed SB 615 in a 38-7 vote, a measure that will bar transgender students in pre-K through 12th grade at public and public charter schools in the state from using bathrooms consistent with their gender identity.
The bill now heads to Republican Governor Kevin Stitt and will be effective upon his signature into law.
The law stipulates that all students must use bathrooms and locker rooms that match the sex listed on their birth certificates. Transgender students who decline to use the restroom required under the measure would have to use "a single-occupancy restroom or changing room" provided by the school.
At the end of April Stitt signed that explicitly prohibits the use of nonbinary gender markers on state birth certificates and in March he signed into law Senate Bill 2, a bill which would restrict transgender girls from playing on school sports teams that match their gender identity. 
New Hampshire's Republican Governor to veto "Don't Say Gay" bill
"This bill is antithetical to all the work we have done to ensure individuals in the LGBT community can live a life free from discrimination"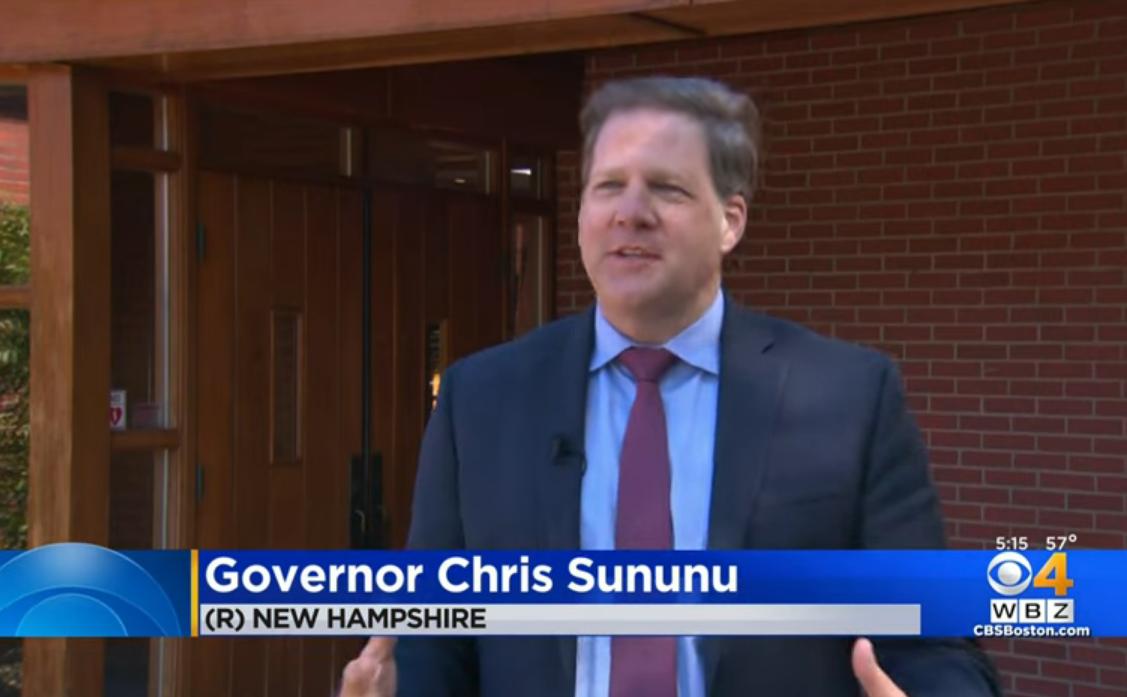 CONCORD – New Hampshire's Republican Governor Chris Sununu announced Thursday that he will veto HB 1431, titled as the "Parental Bill of Rights," legislation that would force school officials and faculty to take on the role of outing students to their families.
"This bill as written creates numerous challenges for kids," the governor said. "I share the concerns of the attorney general and, as such, will veto the bill if it reaches my desk."
The bill had undergone several changes with a final amended version working through both chambers pushed by Republican leadership.
The New Hampshire Bulletin reported Thursday that the bill has been opposed by the New Hampshire Attorney General's Office, LGBTQ+ rights groups, civil rights advocates, and teachers unions, who noted that the legislation would require schools to "out" trans students to their parents. They argued that doing so could be dangerous for some students and might discourage others from seeking help at school.
Sununu says he will veto bill critics say would force schools to out LGBT children https://t.co/iRGeXvFNTr

— WMUR TV (@WMUR9) May 19, 2022
In interviews with Manchester's ABC News affiliate WMUR-TV 9, supporters claimed it would allow parents to be more involved with their children's school lives.
"They don't know my child like I do," said state Sen. Bill Gannon, R-Sandown. "I'm the one responsible for them. The child doesn't have capacity on his own to give up whether or not he's going to get certain medical treatment. I want to know what's going on in my kid's life."
"So, there are a lot of cases where things are going on in a school system, and the parents are never informed, and this will allow for notification to the parents, and there's a long list of things that would be notified – everything from bullying to failing grades," said JR Hoell, treasurer of Rebuild NH, a group that organized around opposing COVID-19 vaccine mandates.
LGBTQ+ advocacy groups and ally lawmakers decry the measure WMUR reported:
Opponents are blasting the bill, saying it would mean that if a student joins a specific club or confides in an adviser or teacher, schools would then inform parents, essentially outing gay, lesbian and transgender students.
"This bill is antithetical to all the work we have done in the state to ensure that individuals in the LGBT community can live a life free from discrimination," said state Sen. Becky Whitley, D-Hopkinton.
"It's totally inappropriate for school officials to take on the role of outing students to their families, and coming out should always be an intimate moment within a family, not a clumsy event," said Chris Erchull, of GLBTQ Legal Advocates & Defenders.
Last December a diverse group of educators, advocacy groups, and law firms filed a federal lawsuit challenging a New Hampshire classroom censorship law, contained within state budget bill HB2, which discourages public school teachers from teaching and talking about race, gender, sexual orientation, disability, and gender identity in the classroom.
"This unconstitutionally vague law disallows students from receiving the inclusive, complete education they deserve, and from having important conversations on race, gender, disability, sexual orientation, and gender identity in the classroom," said Gilles Bissonnette, Legal Director of the ACLU of New Hampshire at the time of the lawsuit. "It is an attack on educators who are simply doing their job. Just four months into the school year, teachers are reporting being afraid to teach under this law for fear of being taken to court. This law, through vagueness and fear, erases the legacy of discrimination and lived experiences of Black and Brown people, women and girls, LGBTQ+ people, and people with disabilities."
White House condemns Oklahoma ban on abortions starting at fertilization
"Roe has been the law of the land for almost 50 years, and basic fairness and the stability of our law demand that it not be overturned"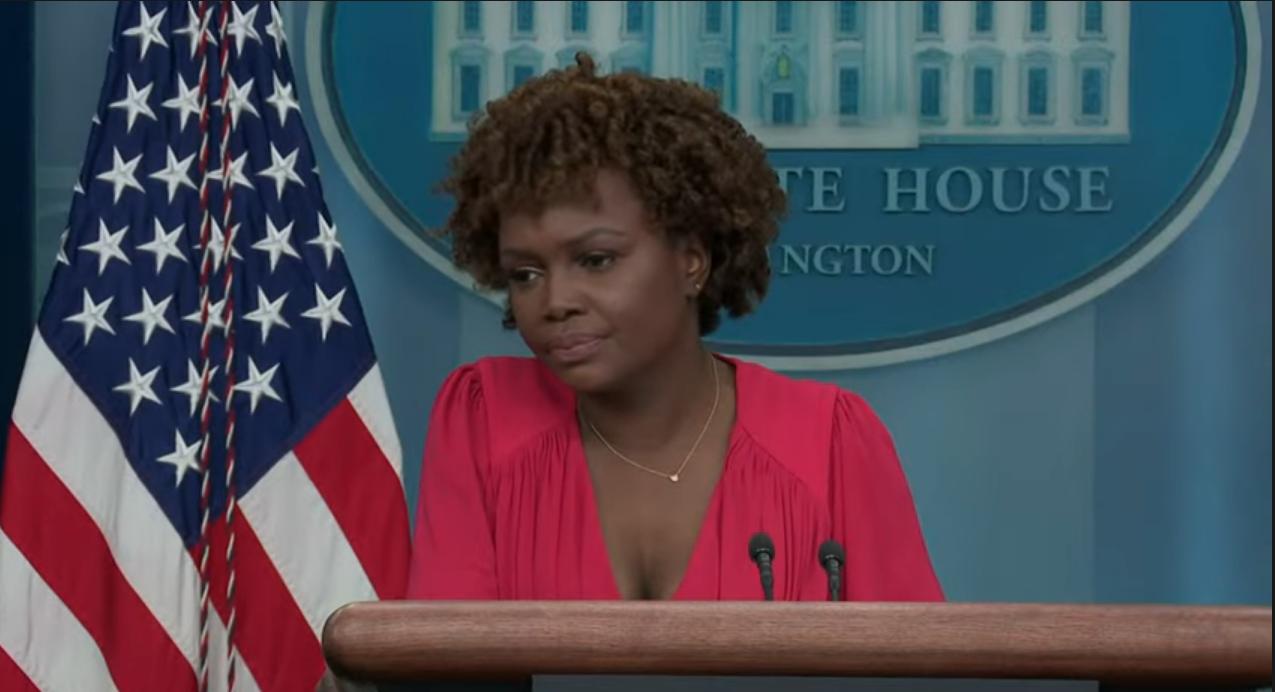 WASHINGTON – White House Press Secretary Karine Jean-Pierre issued a statement Thursday night condemning the Oklahoma Abortion Bill passed earlier in the day banning nearly all abortions starting at fertilization, which would make it the nation's strictest abortion law.
The New York Times noted that the bill is modeled on one that took effect in Texas in September, which has relied on civilian instead of criminal enforcement to work around court challenges. But it goes further than the Texas law, which bans abortions after about six weeks of pregnancy.
"The President believes that women have the fundamental right to make their own reproductive health choices. Roe has been the law of the land for almost 50 years, and basic fairness and the stability of our law demand that it not be overturned.  Today's action by the Oklahoma legislature is the most extreme effort to undo these fundamental rights we have seen to date.  In addition, it adopts Texas' absurd plan to allow private citizens to sue their neighbors for providing reproductive health care and helping women to exercise their constitutional rights," Jean-Pierre said.
"This is part of a growing effort by ultra MAGA officials across the country to roll back the freedoms we should not take for granted in this country.  They are starting with reproductive rights, but the American people need to know that other fundamental rights, including the right to contraception and marriage equality, are at risk.  The President is committed to standing up for these constitutional rights, and for protecting Americans' fundamental freedoms," she added.
The bill subjects abortion providers and anyone who "aids or abets" an abortion to civil suits from private individuals. It would take effect immediately upon signature by Republican Governor Kevin Stitt, who has pledged to make Oklahoma the most anti-abortion in the nation.
Oklahoma One Step Closer To Banning Abortions At Conception: