HIV & Aging Act sails through legislature; awaits Newsom's signature
"When I was Santa Cruz AIDS Agency Director, it was our dream to have people living with HIV age into the senior category."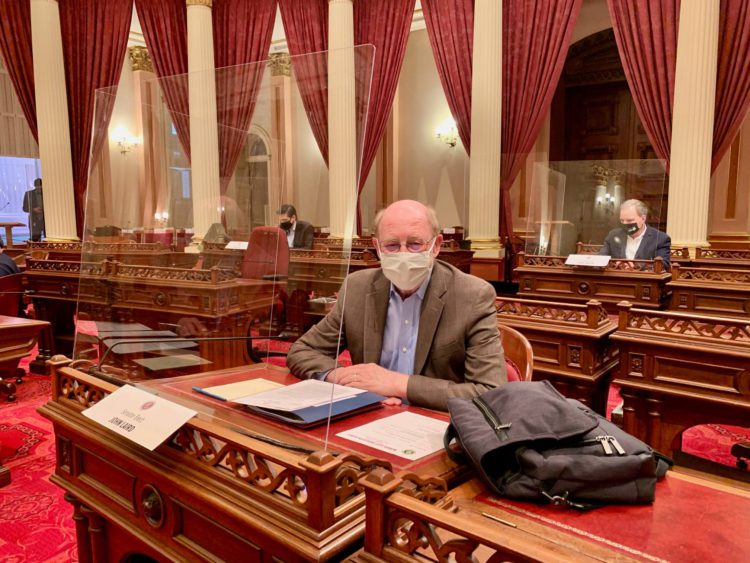 SACRAMENTO —  The California Assembly passed SB 258, the HIV and Aging Act, by Senator John Laird (D-Santa Cruz), Thursday sending the bill to Governor Newsom for signature. The bill advanced from the Assembly consent calendar and received no "no" votes in either chamber.
Pending Governor Newsom's final approval, California will become only the second state — after Illinois in 2019 — to designate older adults living with HIV as a population of "greatest social need."
"When I was Santa Cruz AIDS Agency Director, it was our dream to have people living with HIV age into the senior category," said Senator Laird. "To be very clear, this group was not supposed to grow old. While the drug cocktail transformed the fight against HIV, and there are more HIV positive seniors than ever before, older people living with HIV face a number of behavioral health challenges in addition to physical illnesses. By easing the burden of connecting this vulnerable population to supportive aging services and programs, this bill provides another life line to assist this uniquely disadvantaged group.
"I would like to express my utmost thanks to the sponsors of SB 258 for their steadfast partnership and the large coalition of supporters who highlighted the critical need for historic recognition and support of those living with HIV."
With recent advancements in HIV treatment, people with HIV who take antiretroviral therapy can keep the virus suppressed and live long and healthy lives. For this reason, the number of older people living with HIV is increasing and over half of people living with HIV in California are now aged 50 years or older. However, older people with HIV continue to face unique challenges and barriers in health and well-being. A 2020 report by SAGE's HIV and Aging Policy Action Coalition (HAPAC) identified that older people with HIV are more likely than their HIV-negative counterparts to have multiple comorbidities, including certain cancers, cardiovascular disease, fractures, and hepatitis C. Older people with HIV also face a number of behavioral health challenges, including rates of depression up to five times greater than their HIV-negative peers and greater levels of stigma, social isolation and loneliness.
"As a person living with HIV since 1983, I thank the Assembly for passing SB 258 – the HIV & Aging Act – recognizing older adults with HIV face unique and profound challenges as a population of 'greatest social need.'" said Tez Anderson, Executive Director of Let's Kick ASS-AIDS Survivor Syndrome. "For too long, survivors of the AIDS pandemic have been overlooked and forgotten. None of us imagined aging, but over half of all Californians living with HIV are aging and urgently in need of social services and programs which address our physical and mental health. I urge Governor Newsom to sign the bill and give us hope for a better quality of life."
The HIV & Aging Act updates the Welfare and Institutions Code to ensure older people living with HIV — who are likely to turn to government and community-based services due to multiple comorbidities, behavioral and mental health issues and limited social support — have access to the programs and services administered through the California Department of Aging. The legislation is co-authored by Senators Toni Atkins (D-San Diego), Susan Talamantes Eggman (D-Stockton), Scott Wiener (D-San Francisco) and Assemblymembers Sabrina Cervantes (D-Corona), Alex Lee (D-San Jose), Evan Low (D-Campbell) and Chris Ward (D-San Diego) and co-sponsored by APLA Health, Equality California, the Los Angeles LGBT Center and SAGE.
"Thanks to effective treatments, people with HIV are living longer than we could have ever imagined just a few decades ago," said APLA Health Chief Executive Officer Craig E. Thompson. "Unfortunately, our current health and social service systems are ill-equipped to address the unique needs of this population. Many older people with HIV are long term survivors of the AIDS epidemic. They have lost countless loved ones and entire networks of social support. They experience significantly higher rates of depression, anxiety and other comorbidities. They also continue to face discrimination and alarming levels of stigma. APLA Health urges Governor Newsom to sign SB 258 into law to ensure that California's aging network is prepared to support the state's rapidly growing population of people aging with HIV."
"As the number of older people living with HIV continues to increase, so should our state's commitment to support this resilient population," said Equality California Legislative Director Tami A. Martin. "We are thrilled that SB 258 received overwhelming, bipartisan support in the California legislature, and we look forward to pro-equality champion Governor Newsom signing this timely bill into law. Older Californians living with HIV deserve to have the resources and support they need to thrive with dignity."
"SAGE applauds California State Senator John Laird and his colleagues for taking action in support of LGBT elders and people living with HIV," said SAGE Director of Advocacy Aaron Tax. "This legislation would update the Older Americans Act in California, which funds critical programs like Meals-on-Wheels, to designate older people living with HIV as a target population. As older people living with HIV continue to face challenges in getting the aging services and supports that they need, it's time for the law to catch up with the aging of the epidemic. Everyone should have access to the aging services and supports that they need, regardless of their identity or HIV status. This legislation will bring us closer to that reality."
Local, national events to mark 35th annual World AIDS Day
HIV disproportionately affects certain populations. Men who have sex with men accounted for 70% of 32,100 estimated new HIV infections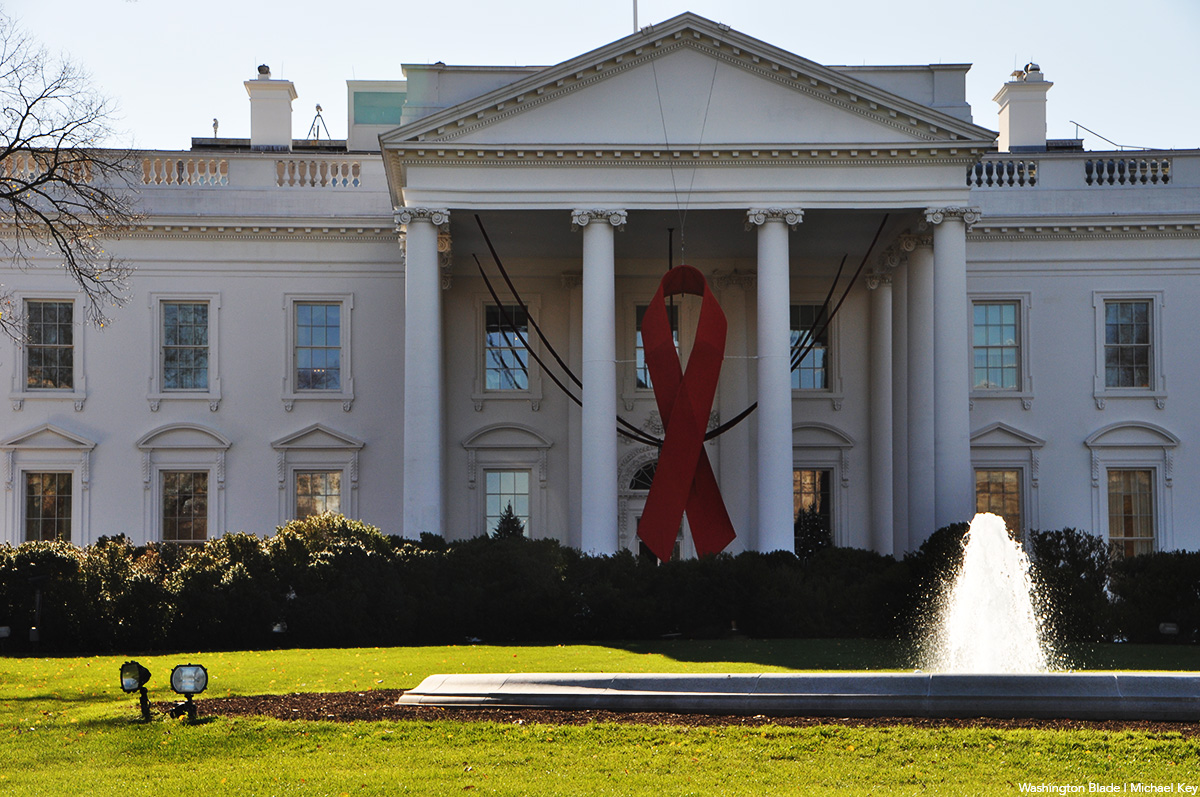 WASHINGTON – UNAIDS dubbed this year's World AIDS Day theme as "Let Communities Lead." This is how conversations around HIV and AIDS should be structured, Duante' Brown said, who manages two programs at NMAC — a nonprofit dedicated to working to end the AIDS epidemic. People living with HIV need to be considered the subject matter experts, he said. 
"Bringing those people into the room, showing them that they have a voice and that there's not just this group of people who are making a decision for them … is definitely the way that you go about this."
Brown manages the ESCALATE program at NMAC, which aims to empower people to address HIV stigma, and the ELEVATE program, which is a training program for people with HIV to be more involved in the planning and delivery of the Ryan White HIV/AIDS Program, which is the largest federal program designed specifically for people with HIV.
In the United States, it's estimated 1.2 million people are living with HIV, according to HIV.gov. About 13% are unaware they have HIV.
HIV also continues to disproportionately affect certain populations. Men who have sex with men accounted for 70% of the 32,100 estimated new HIV infections in 2021. And Black individuals accounted for 40% of the new infections that year, while only comprising 12% of the population of the United States, according to the CDC.
In 2023, stigma is a key inhibitor to ending the epidemic, Brown said. When stigma gets out of the way, there could be a day when there are no new cases of HIV transmissions, he said. To get around that stigma, people need to have meaningful and productive conversations about AIDS.
"Not treating it as taboo, making sure that we are empowering people living with HIV and AIDS to tell their stories and to be empowered to feel that it's OK," Brown said. "And that nothing is wrong with you."
And there are events in the locally and nationally to recognize World AIDS Day, many of them aimed at abolishing the stigma that comes with talking about HIV.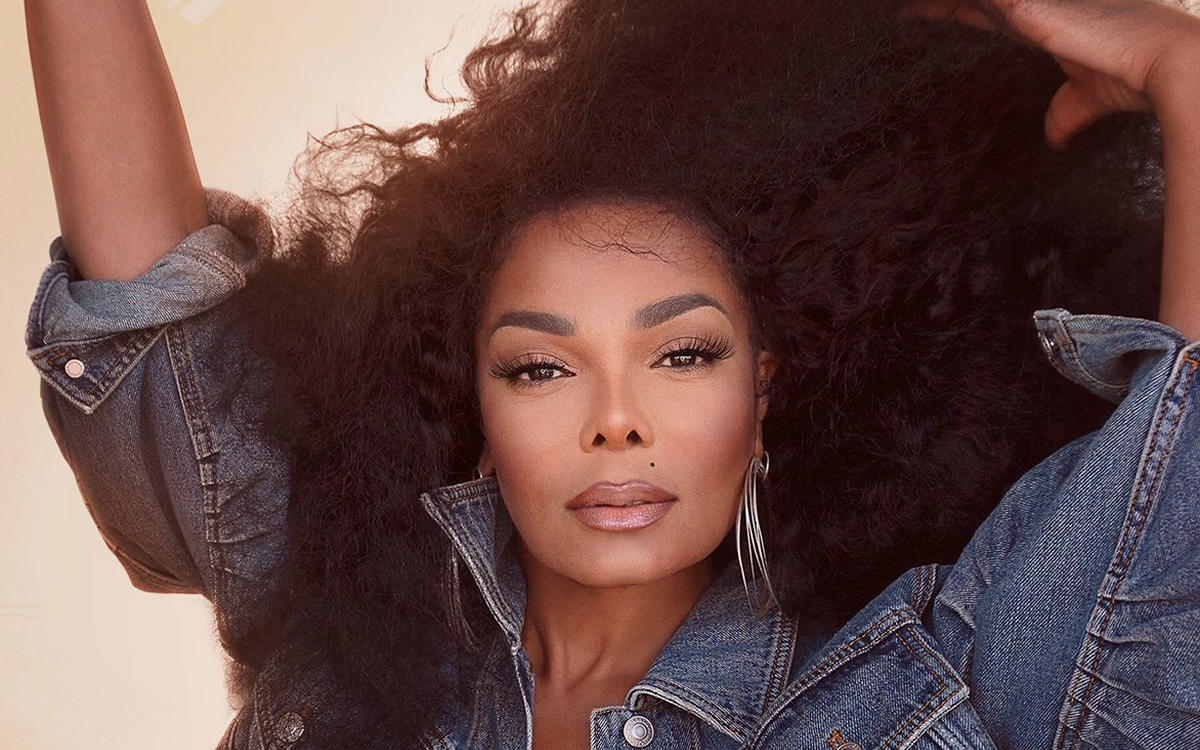 At a national level, Janet Jackson is set to headline the World AIDS Day concert on Dec. 1 — an annual fundraiser sponsored by the AIDS Healthcare Foundation. The concert will be at the NRG Arena in Houston, and will also honor actor and activist Blair Underwood with its lifetime achievement award. 
"[The concert] really is a way to commemorate World AIDS Day in a way that is both remembrance of those that we've lost, recognizing where we're at, but also really celebrating and connecting the work that's yet to be done. And having folks still leaving uplifted and elevated about what the future could hold," said Imara Canady, AHF's national director for communications and community engagement.
Jackson has long been an outspoken advocate for people living with HIV. Her song, "Together Again," is a tribute to a friend she lost to AIDS, as well as a dedication to patients around the world.
The AIDS Healthcare Foundation, the largest nonprofit HIV/AIDS service organization and advocacy group, has several health care centers in the region and many across the nation and world. AHF also has a free HIV test locater online at freehivtest.net.
AIDSWatch, the electronic memorial to people lost to HIV and AIDS, will be viewable on www.AIDSWatch.org and on the City of West Hollywood's WeHoTV broadcast and streaming channels, including Spectrum Channel 10 within West Hollywood, beginning at 12:01 a.m. on Thursday, Dec. 1, for 24 hours.
The City of West Hollywood will join STORIES: The AIDS Monument and APLA Health in a World AIDS Day event on Friday, Dec. 1. The evening will begin at 5:30 p.m. with a reception at the West Hollywood Park Aquatic and Recreation Center (ARC) Respite Deck, located at 8750 El Tovar Place.
After a short program with refreshments, attendees will descend the grand staircase of the ARC at 6:30 p.m. in a candlelight procession through West Hollywood Park and along N. Robertson, Santa Monica, and N. San Vicente Boulevards to the City's Council Chambers/Public Meeting Room, located at 625 N. San Vicente Boulevard. There, the evening will continue with a screening of the award-winning 2023 documentary "Commitment to Life." Doors will open at 7 p.m. and the screening will begin promptly at 7:15 p.m. 
Events are free to attend and open to the public. Limited validated parking will be available at the West Hollywood Park 5-Story structure. 
Advance RSVP is requested by reserving a spot on Eventbrite.